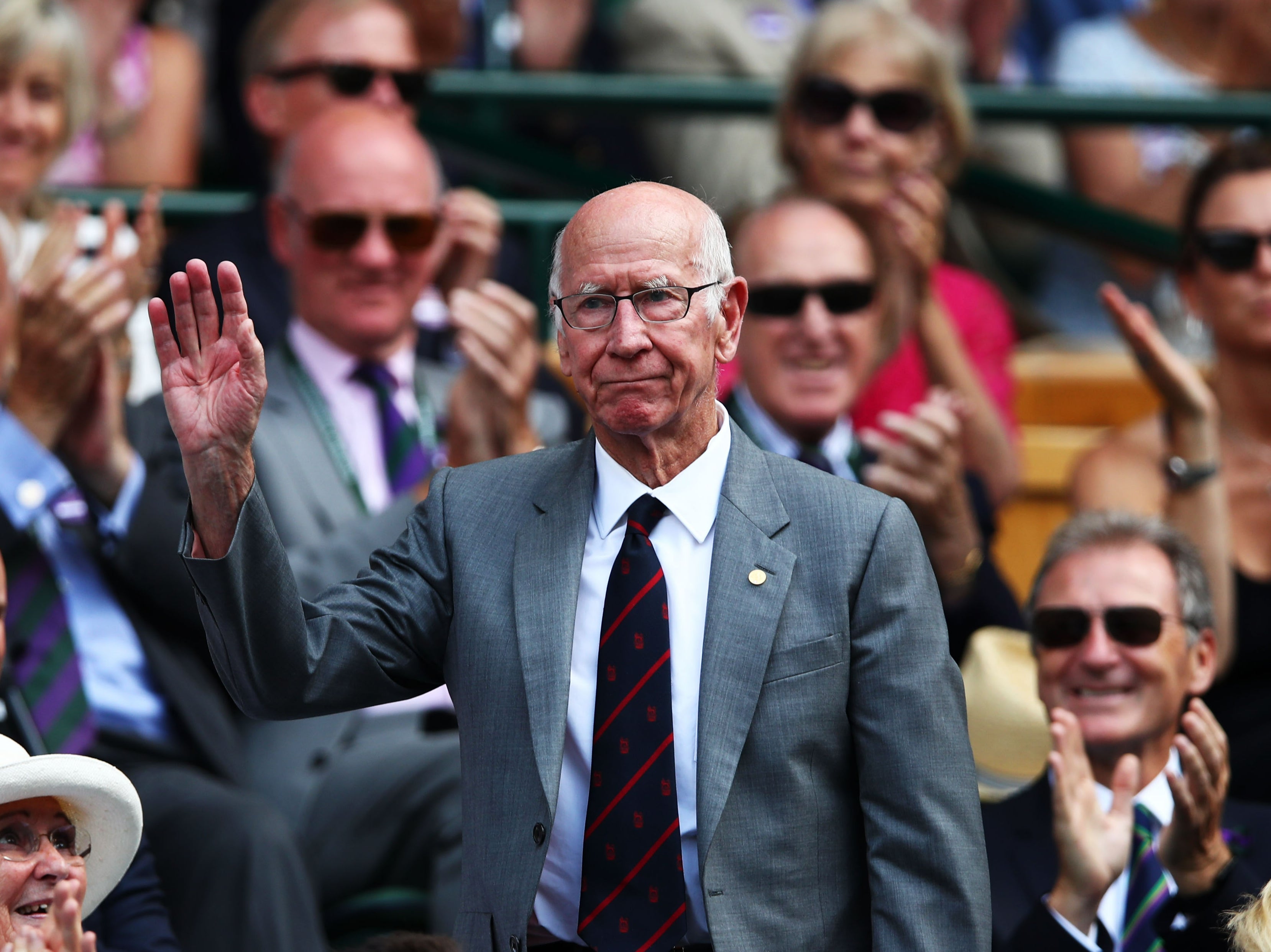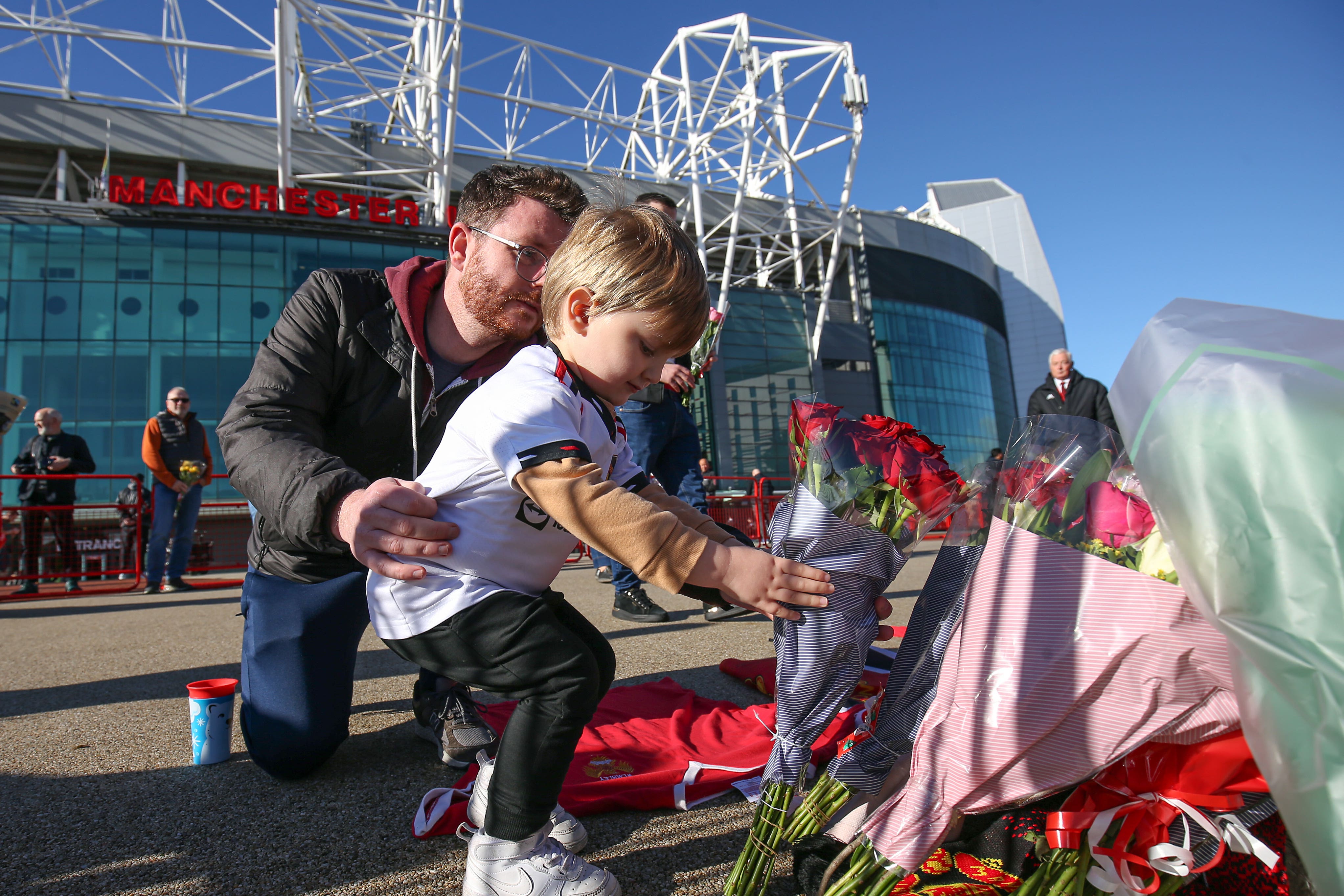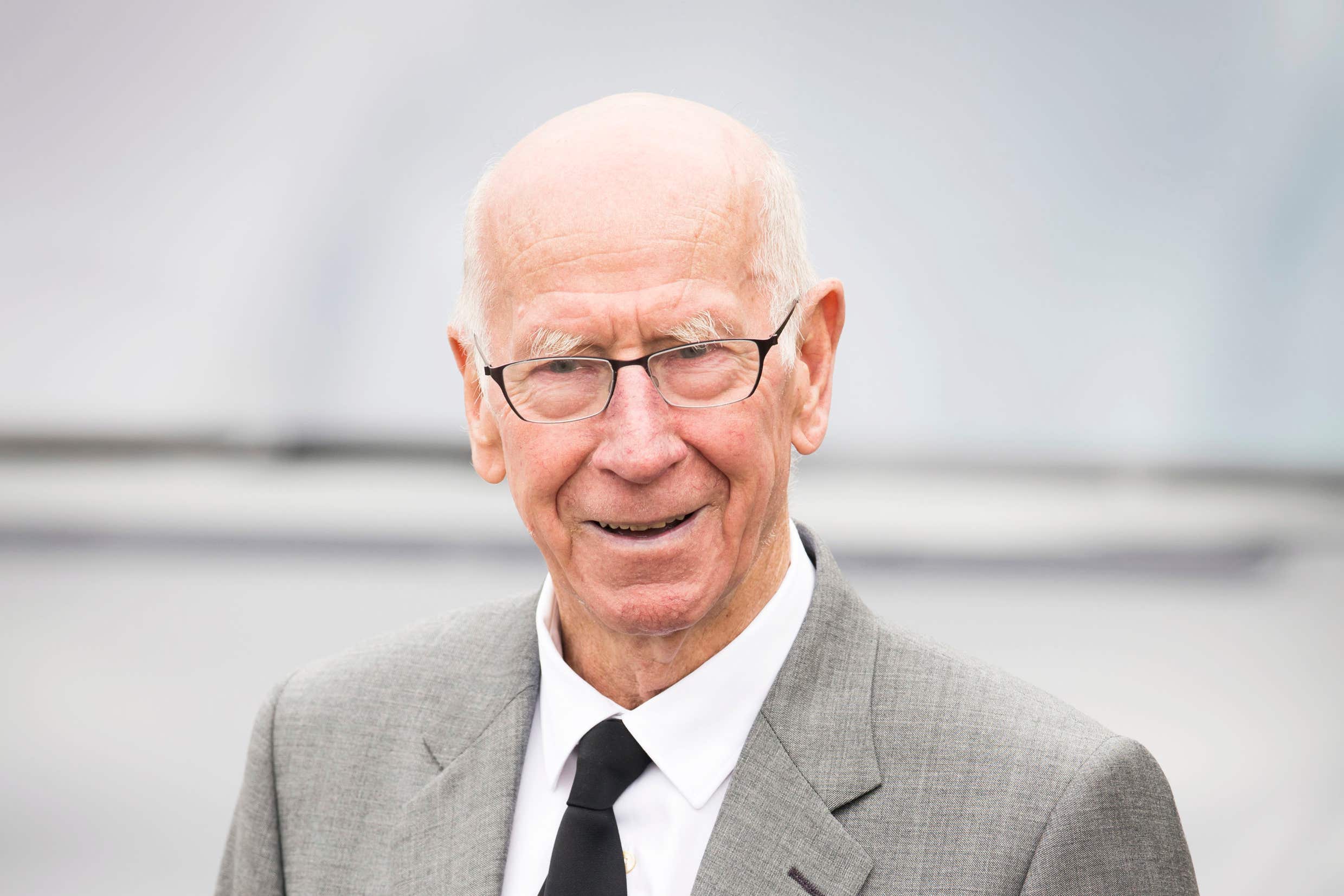 Charlton was the second English footballer, and just the third man, to reach 100 caps. His 106th and last, in the 1970 quarter-final against West Germany, set a world record that Moore – and then many another – subsequently passed. He straddled eras – his first cap came alongside Tom Finney, who debuted in England's first match after World War II, and one of the last alongside Emlyn Hughes, who represented his country in the 1980s – but defined one, a time of glory. Thirty years before Frank Skinner and David Baddiel sang about football coming home, Charlton brought it back. Their lyric – "Bobby belting the ball" – conjured images, some in colour, some in black and white, of a figure with a combover hairstyle and the cannonball shot striking the ball with beautiful ferocity, often rising throughout its way into the net.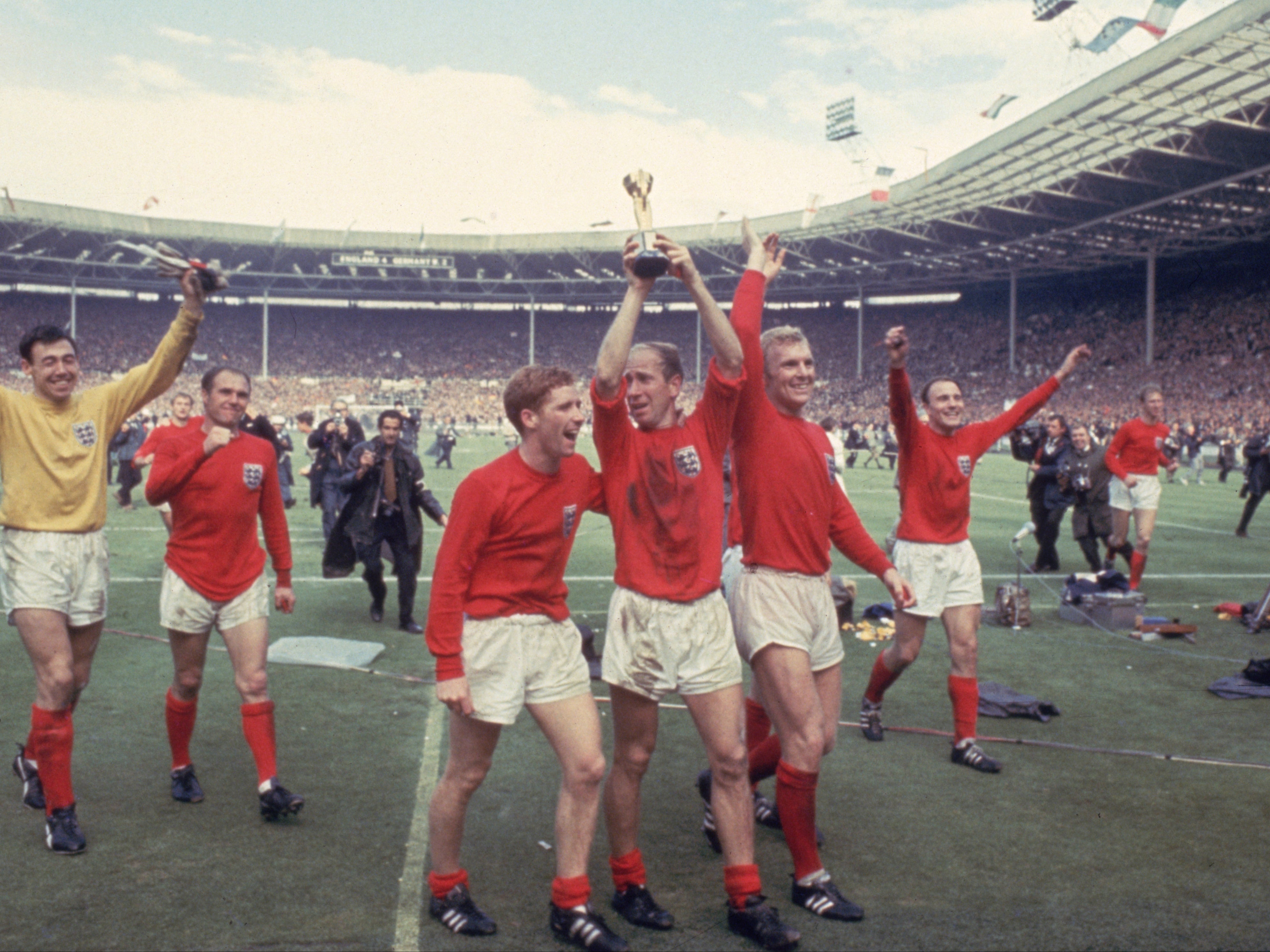 Bobby Charlton, centre, celebrates with the World Cup at Wembley
Decades before invention of expected goals, Charlton was scoring unexpected ones. Consider his opener against Mexico, England's first of the 1966 World Cup, from such a distance that the chance of it going in was statistically low, except for one factor: that Charlton, with such power either foot, was hitting it. He was the master of the long-range hit: if most of Lineker's 48 goals were predatory finishes, many of Charlton's 49 were spectacular.
Such a clean striker of a ball was not a striker at all: largely a left winger in his younger days, later the attacking-midfield fulcrum of Sir Alf Ramsey's 'Wingless Wonders'. He began in the old W-M formation, ended up as, in effect, the tip of a midfield diamond. It was a tactical shift, a belated move into modernity that Ramsey brought. If there was a pragmatism to England's World Cup win, Charlton was the artist. With his brace against Portugal in the 1966 semi-final – like another double against Portuguese opposition, Benfica, in the 1968 European Cup final – he illustrated his talent could shine on the biggest of occasions. The 1966 semi-final was not seen by his father, Robert, a coal miner working a shift underground in his home town of Ashington; "his duty", Bobby subsequently, and remarkably, reflected.
On the grandest stage of all, the 1966 final, he was sacrificed, Charlton and Franz Beckenbauer deputed to man-mark each other. They received the same assignment in the 1970 quarter-final; England's era of ascendency ended when Ramsey removed Charlton with 20 minutes remaining to save him for the semi-final, the 32-year-old distracted by the prospect of his withdrawal as Beckenbauer ran forward to reduce England's lead to 2-1; without him, they lost 3-2. Ramsey thanked him for his service on the plane back from Mexico: Bobby knew his England career, like Jack's, was over.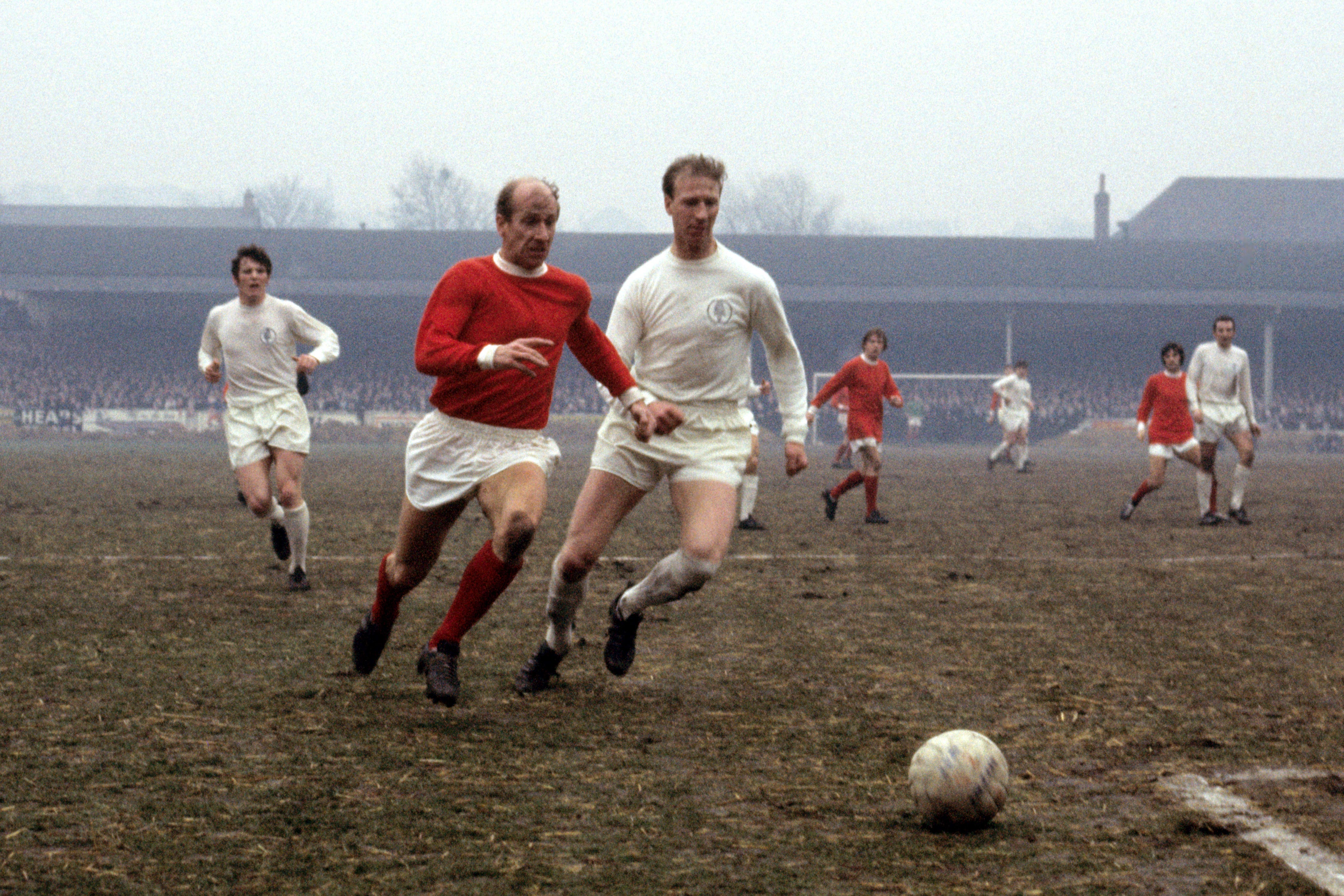 Bobby Charlton in action against his brother Jack
It could have been still more glorious: keep Charlton on and maybe England would have prevailed in 1970. But for Garrincha's brilliance, Charlton wondered if England would have been victorious in the 1962 quarter-final against Brazil, and then the tournament as a whole. He went to four World Cups in all, not taking the field in his first: time has rendered it more extraordinary that his England debut came in 1958, a couple of months after the Munich air disaster. He scored, too, but if a poorer performance on his third cap was understandable – it came in Belgrade, scene of the Busby Babes' last game before Munich – it cost him his place in Walter Winterbottom's starting 11 in Sweden. Were Duncan Edwards, Roger Byrne, Tommy Taylor and Eddie Colman to have lived, perhaps England would have won more and sooner.
But it was Charlton who became the emblem of English football; the face of what is now a bygone age. In its own way, it felt appropriate that a man who carried a huge responsibility for decades was the last survivor among the players at Munich; now it may be fitting that Geoff Hurst, who had the final say in 1966, is the last of Ramsey's chosen 11, forever charged with paying tributes to his fallen comrades. And Bobby Charlton, the greatest player Jack ever saw, the greatest to have Three Lions on his shirt, took England to the summit of the global game.
Source: Read Full Article