Former Chairman of Sunderland Sir Bob Murray after receiving his knighthood

Sign up to Miguel Delaney's Reading the Game newsletter sent straight to your inbox for free
Sign up to Miguel's Delaney's free weekly newsletter
Thanks for signing up to the
Football email
There were many moments that Sir Bob Murray could point to as illustrating how much football has changed, but one stands out for what he feels was a lack of basic decency.
"My wife used to go to the boardroom at Chelsea, and they would thoroughly search her handbag," he says. "She's the woman married to the chairman of Sunderland."
The reason for that was out of the rigorous security concerns for Roman Abramovich, an ownership that Murray declares himself "personally diametrically against". The 77-year-old even argues in his new book, I'd Do It All Again, that the entire issue of modern sportswashing "might have started with Abramovich picking up 20 trophies".
The deeper point is how some of football's more dignified traditions, such as decency to rival clubs, were cast aside because of far loftier geopolitical concerns. Abramovich was a billionaire with a huge security detail, so that superseded the rest of the game.
There is an obvious contrast with a great football figure that has been so celebrated this week, as Murray recounts in his book.
The former accountant had taken his 10-year-old son James to see Sunderland's match at Old Trafford, where Sir Bobby Charlton arranged for him to have his photo taken with the Champions League trophy.
"When we played them at the Stadium of Light in the return fixture six months later, Sir Bobby had remembered the photo and handed James the picture. I was very touched by that; he'd showed great kindness and thought. Sir Bobby and his wife, Norma, always treated Sue and me like royalty at Old Trafford. In return, I always made sure I gave him some ham and pease pudding and stottie cake to take home whenever he came to our home games."
While so many of Murray's stories raise a smile in the same way, it is very quickly apparent on talking to him about the book that this is no mere folksy look at what football used to be. It is about what the game is supposed to be, and what it represents.
Drawing on his experience from 20 years as chairman of Sunderland, and having taken them up to the Premier League, Murray feels it is necessary to address the most complicated of themes. "Sportswashing" and the game's many financial issues come up a lot, as he believes all of this is so damagingly moving the sport away from the community core it is supposed to be about.
That ethos is visible in Sunderland's Stadium of Light itself – with the financially sustainable way it was built seeing Murray brought into the St George's Park and Wembley projects by the FA – as well as his aims for the book. He has insisted that 100 per cent of the cover prices goes to the Foundation of Light, the club-associated charity he set up "to use the power of football to invest in the communities we serve and to improve the education, health, wellbeing and happiness of people, no matter who they are". It can be purchased at www.sirbobmurraybook.com.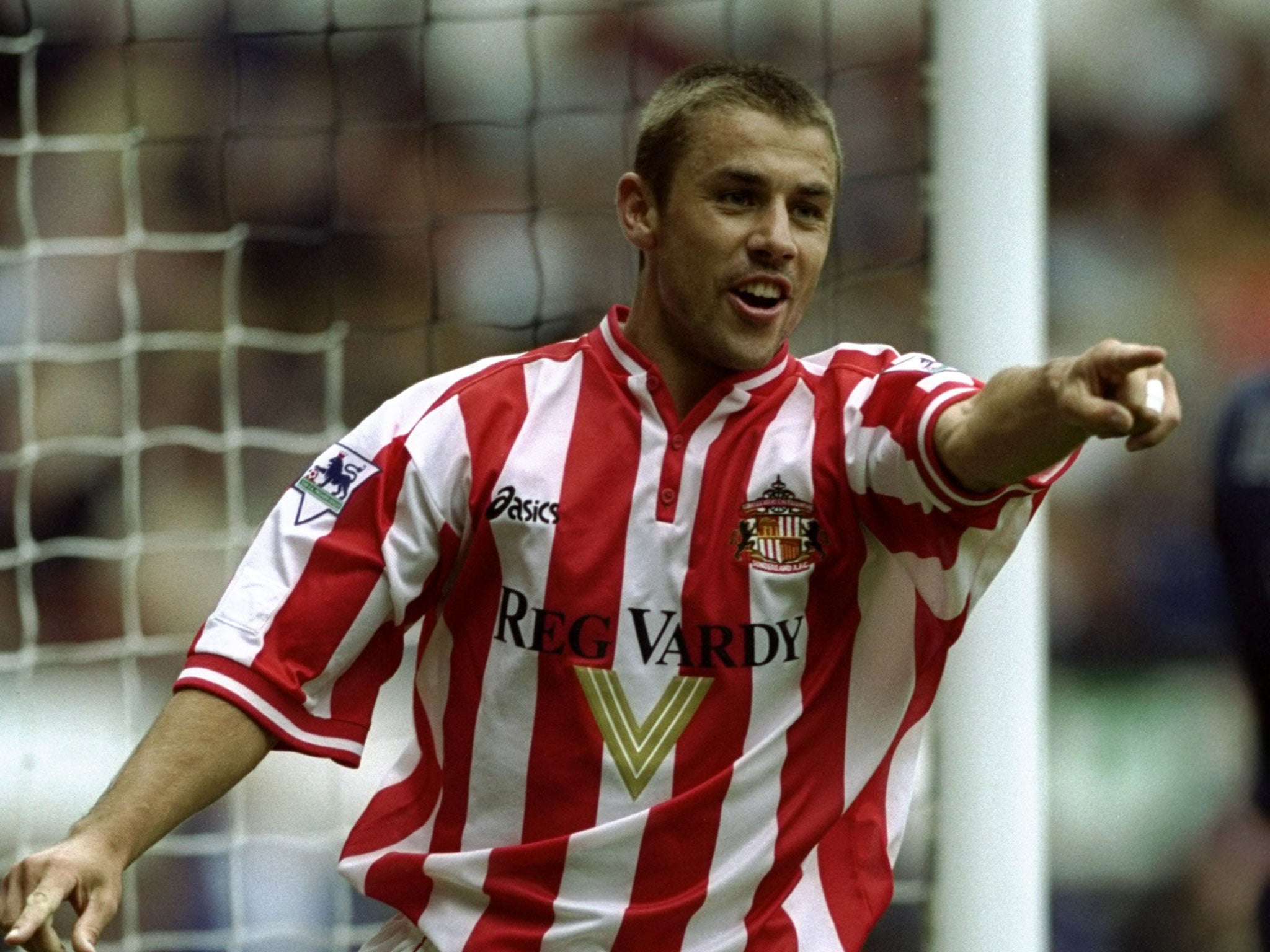 Kevin Phillips celebrates a goal for Sunderland during the 1999/2000 season
A core of the book of course covers Sunderland's fortunes, from Roy Keane and the Niall Quinn-led takeover by Drumaville to Peter Reid's transfers and tribulations, as well as the simple joy of having Kevin Phillips repeatedly lash the ball in after a Quinn knock-down.
"It's the pace that things change," Murray laments. "I think people don't realise it. This league is only 30 years old, it's in its infancy and yet… in 2000 I had the Golden Boot of Europe in Kevin Phillips. That was a wonderful thing to have, a lad that wanted to stay at Sunderland, that was 23 years ago."
It feels impossible now, because of how football's economic infrastructure has been allowed to change.
"It's just accelerating, we're just at the beginning of this journey… it's not going to get any better. We don't have any political leadership on it."
There is naturally a lot of discussion about Sunderland's greatest rivals. While Murray is highly critical of the Public Investment Fund ownership of Newcastle United, and what it all represents, he believes the path to that point is instructive. He points to a period where both clubs reached agreements with broadcasters.
"Where we'd created new shares, Newcastle United did a media deal of their own by selling existing shares to rivals NTL. The Newcastle directors received a lot more money – around £15m for themselves. The difference was it went straight into their pockets, while we took a share dilution so that ours could go straight into building and funding the Academy of Light. (We created new shares, so that the company – the club – got the money; Newcastle sold existing shares so that the directors got the money; then four years later the club bought some more Hall family shares, bringing the Hall income from Newcastle United to £20m. Add in salary packages and dividends paid to all shareholders and you're looking at £36m to the Halls and £8m to Freddy Shepherd. And this was all before the sale to [Mike] Ashley.)
"The receipts from the public flotation of Sunderland AFC all went to pay for the Stadium of Light and the Academy of Light. The receipts from the public flotation of Newcastle United helped pay back the Hall family loans. Sky had paid vast premiums to what the shares were really worth – but all the money went on the Academy of Light, and we had no debt. What do I think? I think we put the club first. Hall and Shepherd's legacy to Newcastle was to get the highest price. That's why they had 10 years of Mike Ashley. Now they're owned by a Saudi. That's your legacy…"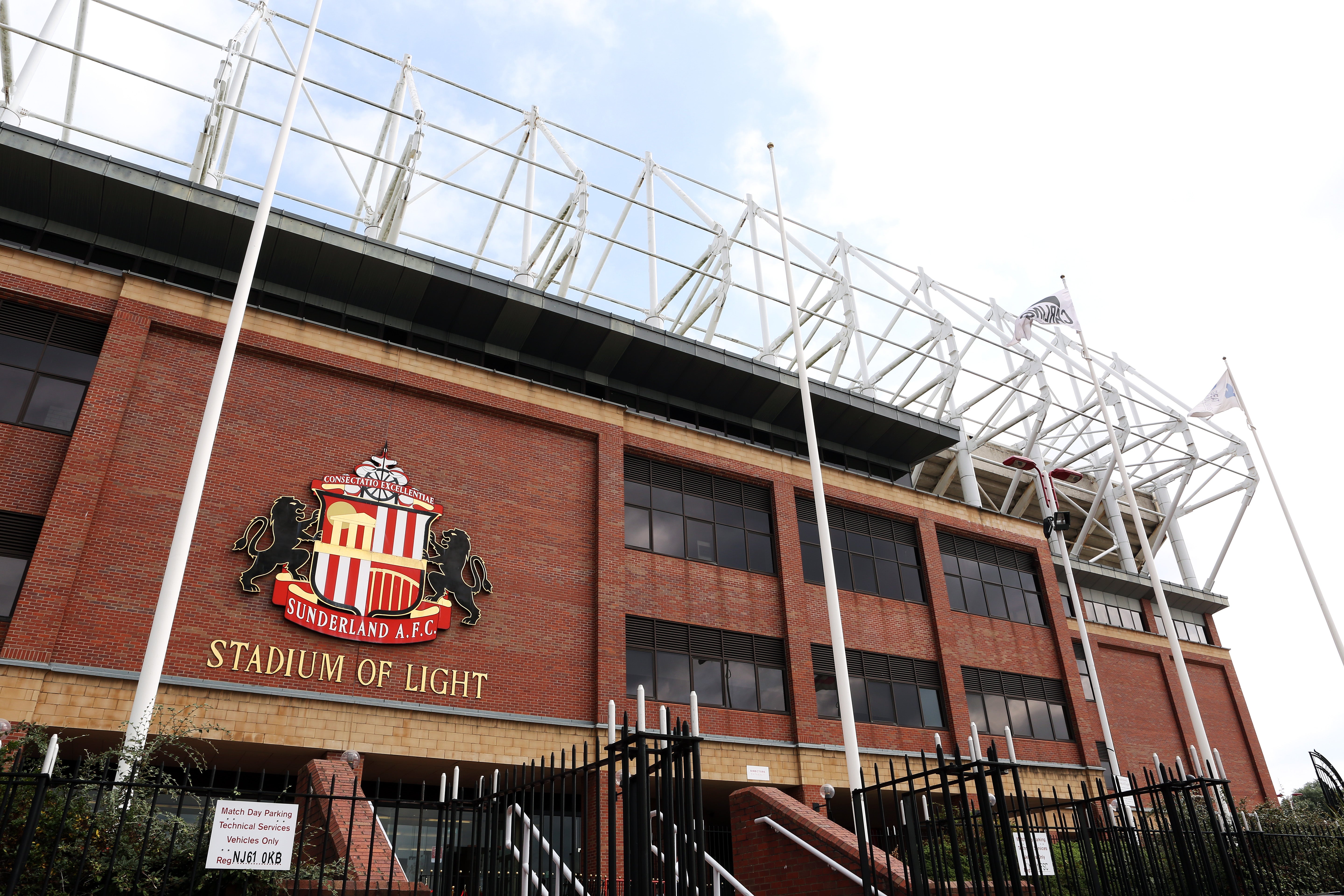 The Stadium of Light, Sunderland's home since 1997
While some would no doubt accuse Murray of jealousy or all the usual claims, that would be to completely misunderstand his perspective. This isn't just about competing at any cost. It's about creating something sustainable for the community.
"It's the Newcastle supporters I feel really sad for, they've got great tradition and pedigree, great supporters, very passionate, love their club, I'm concerned about them really. That's what I'm concerned about. I don't like them on a Saturday 3 o'clock, but after that I've got no problem with them."
He is highly critical of the Premier League's leadership. "Who knows where it's going to end? Probably with more clubs losing their soul."
Murray elaborates on this more in a chat about the book.
"We've got a fantastic club, lots of youngsters, ladies, great mix, generations, really proper football club and we're very fortunate to have the owner we've got, but I didn't do the book because I'd been in the game so long again, and I did St George's Park and Wembley, I thought I should voice my concerns, that's to the advantage you spend a bit of time and effort on sportswashing, because it's quite new in the north east. That's where I am, I put my head above the parapet really, I didn't write the book to do sportswashing to be truthful. It's the issue isn't it."
Murray hones in on what this is in the book.
"Sportswashing presents huge concern for the future. It's money through the back door that hopefully will be investigated properly. And it goes back to that old chestnut of the supporter not being able to influence the thing he or she loves. In fact, it's even worse: supporters are now turning their heads and not looking where the cash comes from as long as they are winning trophies or qualifying for Europe – that's the ultimate triumph of sportswashing."
Speaking now, he brings much of this down to a core driving motivation.
"There's a lot of self interest because we have to win games. But football should be for the good of society. That's what we're all about really isn't it.
"It reflects on them, because it's the power of the brand. We can get people to live better lives due to the crest.
"That's what the game's about."
Sir Bob Murray's book can be bought at www.sirbobmurraybook.com, with 100% of the cover price going to the Foundation of Light
Source: Read Full Article