New Zealand's head coach Ian Foster watches on at the Stade de France

Sign up to our free sport newsletter for all the latest news on everything from cycling to boxing
Sign up to our free sport email for all the latest news
Thanks for signing up to the
Sport email
Up in the coaches' box at Ellis Park, Ian Foster exhaled deeply. It was August of last year, and the All Blacks head coach's job had been hanging in the balance, a run of five defeats in six matches putting Foster in the firing line. The prognosis looked grim, with the grand old home of South African rugby packed to the rafters with 62,000 Springbok fans who would have loved nothing more than for their side to unseat the coach of their great rival.
But Foster's team saved him, shocking South Africa 35-23 to bring their coach back from the brink. Only New Zealand and Foster himself will know truly how close he was to losing his job, but there is every possibility that defeat in Johannesburg would have spelled a premature end to Foster's tenure. The players knew what it meant. "We were playing for our coach's job," scrum half Aaron Smith admitted afterwards.
Little more than a year later, and Foster is ready to lead New Zealand into a final; there is every chance that on Saturday night, he'll be a World Cup winner. Such a tag would normally ensure a status as something of a national hero – Foster's predecessors Graham Henry and Steve Hansen both have knighthoods.
Yet there is still a sense among All Blacks supporters of a lack of fondness for their head coach; the New Zealand rugby public are already in love with another man. Scott Robertson will take over Foster's brief after this tournament, having been braced to step into the breach had things deteriorated further and left Foster's position untenable last year.
The clamour for a coach good enough to lead the Canterbury club to seven consecutive Super Rugby titles is understandable, and there is a thought that Robertson's popularity with players and fans could re-energise the sport. Foster was reportedly so scared about the next head coach's force of personality disrupting this All Blacks' campaign that he banned him from attending New Zealand's World Cup fixtures.
Recommended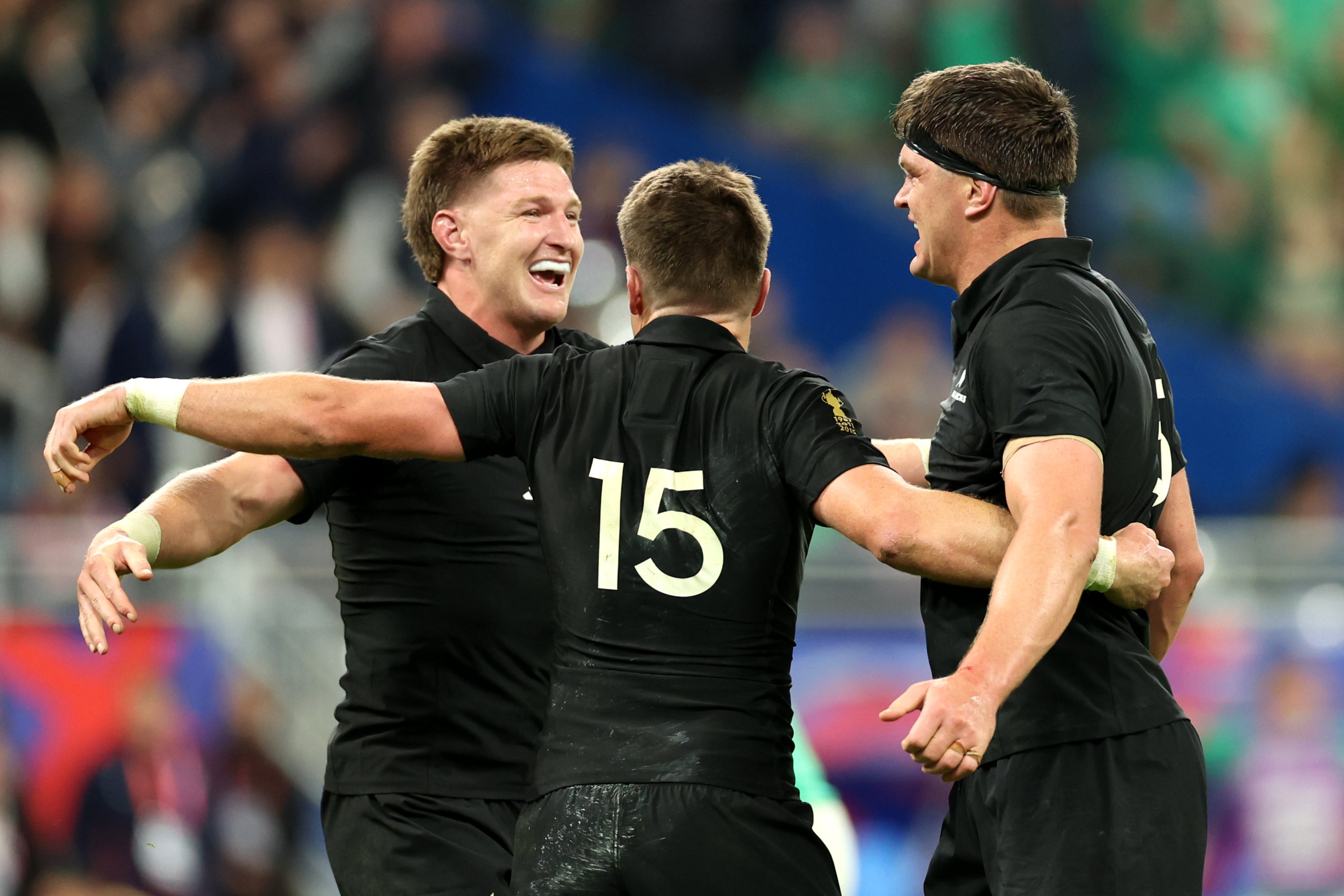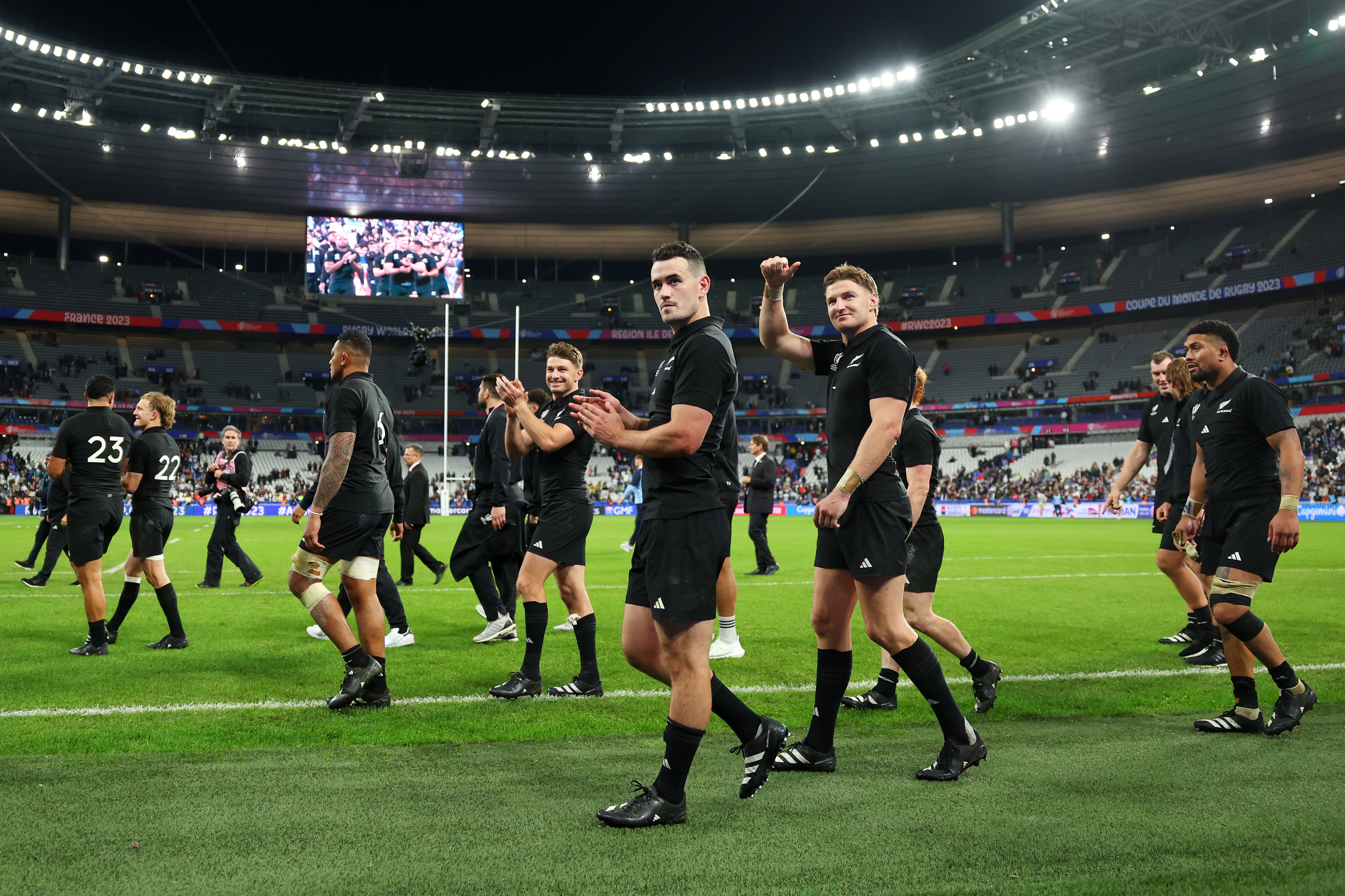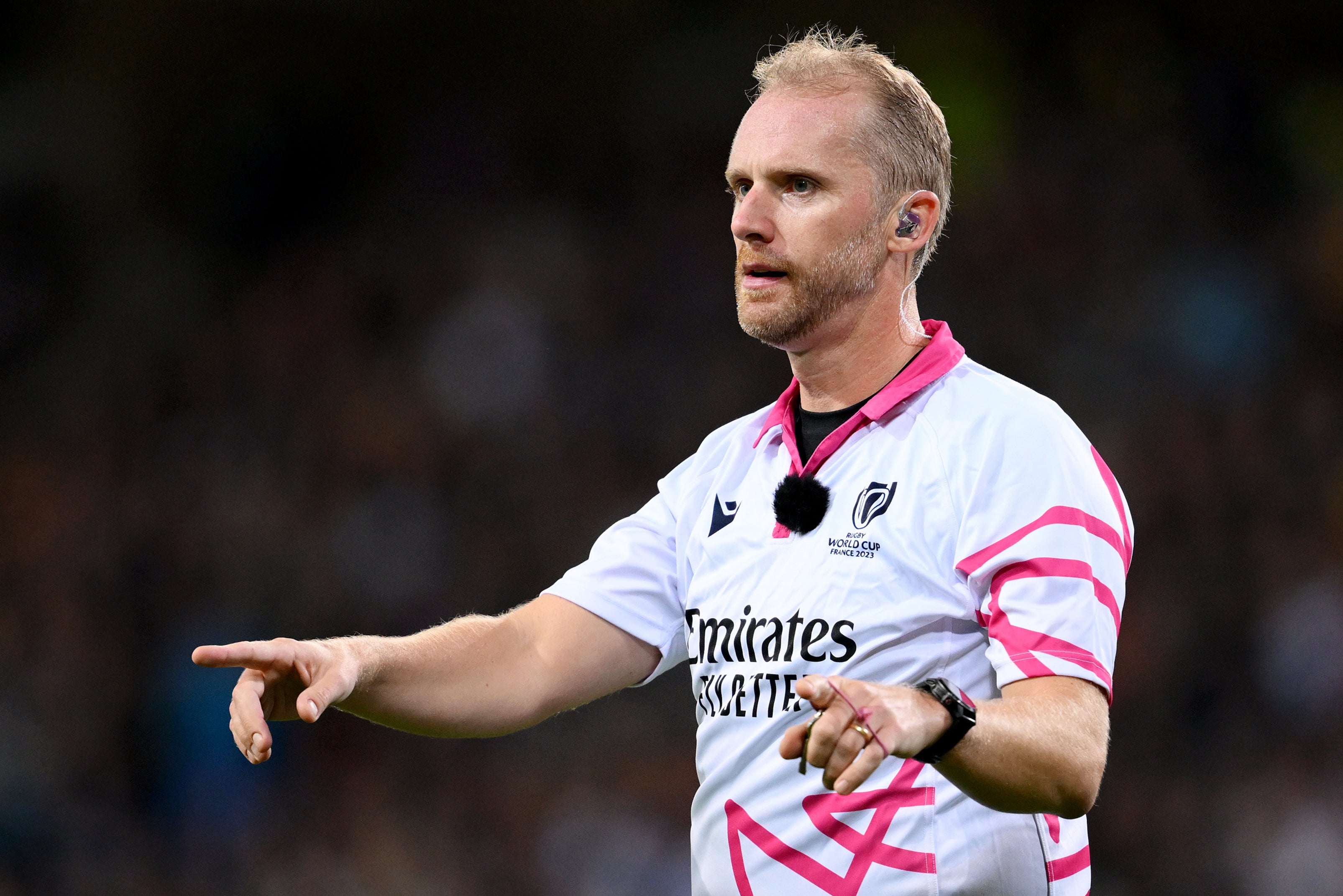 It perhaps doesn't help matters that the slightly unfashionable Foster can bumble about with the beleaguered look of an office middle manager in a dead-end job, a stark contrast with his all-singing, all-breakdancing successor.
But Foster has quietly got on with his work to turn the All Blacks around. He's far from the first number two to struggle in a lead coaching role – England fans will recall the trouble Andy Robinson had stepping up after Clive Woodward's departure. Nor, really, has he done a bad job: New Zealand have won every Rugby Championship since Foster took charge.
Slowly since the lows of last year, a smile has returned to his face and, while his fate at the end of the tournament is sealed, Foster is happy to enjoy the ride while it lasts.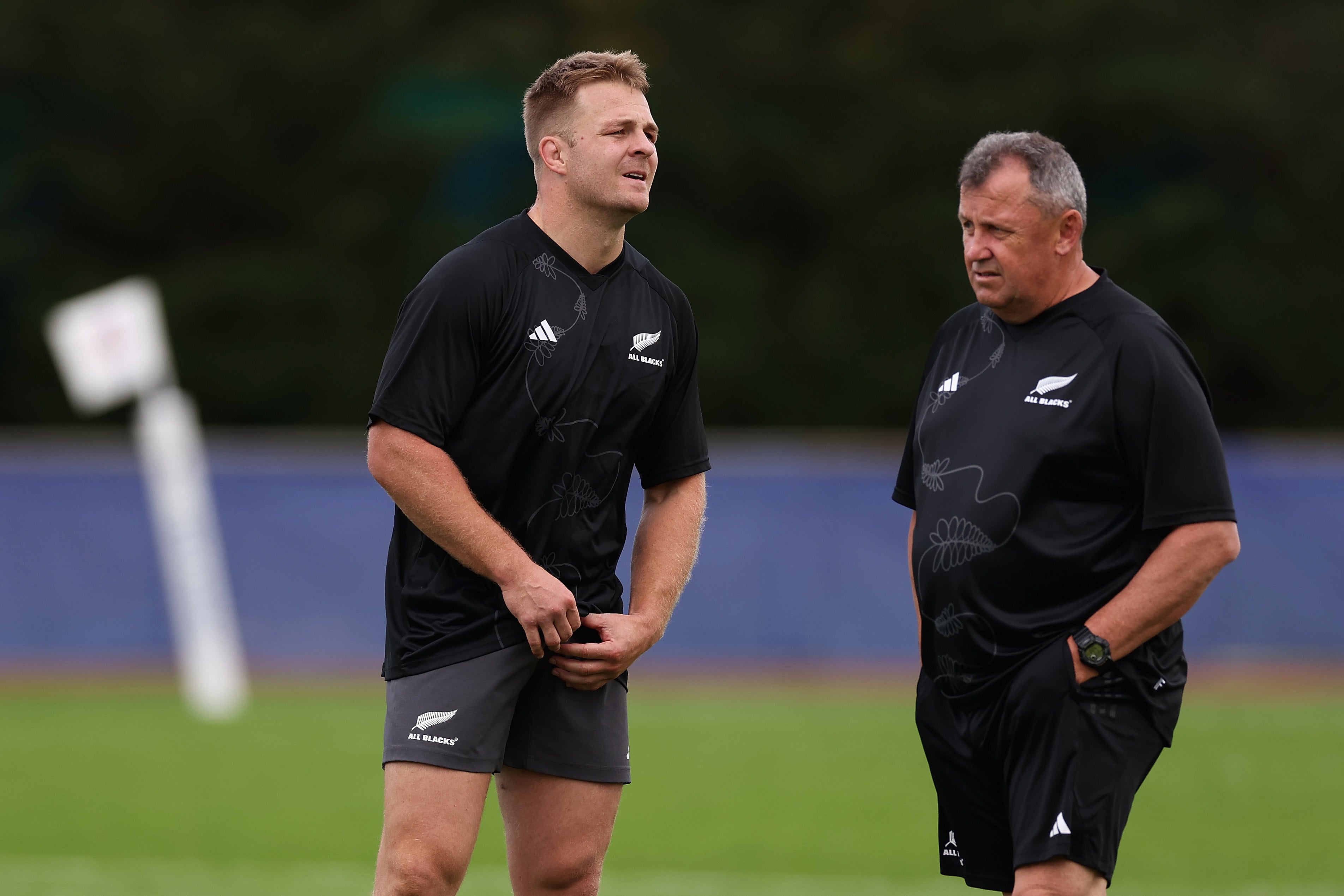 All Blacks captain Sam Cane and head coach Ian Foster
"You have to enjoy your work," Foster said after the semi-final win over Argentina. "It's not like it's a focus for us to go out there and have fun, but to make sure we execute our game to the level we need to.
"The team takes a lot of pride when they do that. The work the players and leaders are doing is a real credit to them. As you go through tournaments, you have to enjoy it. There is a lot of pressure, so if you don't celebrate moments, it is a long old time.
"I am proud to be part of this group, the coaches are linking well with the players and there is a nice synergy about it. But you know, one more week.
"There's not a personal agenda here, this is about the All Blacks and the team. Things have happened to individuals and to me, but the team comes first. Right now, we're making a lot of those decisions together as a group and it is working well."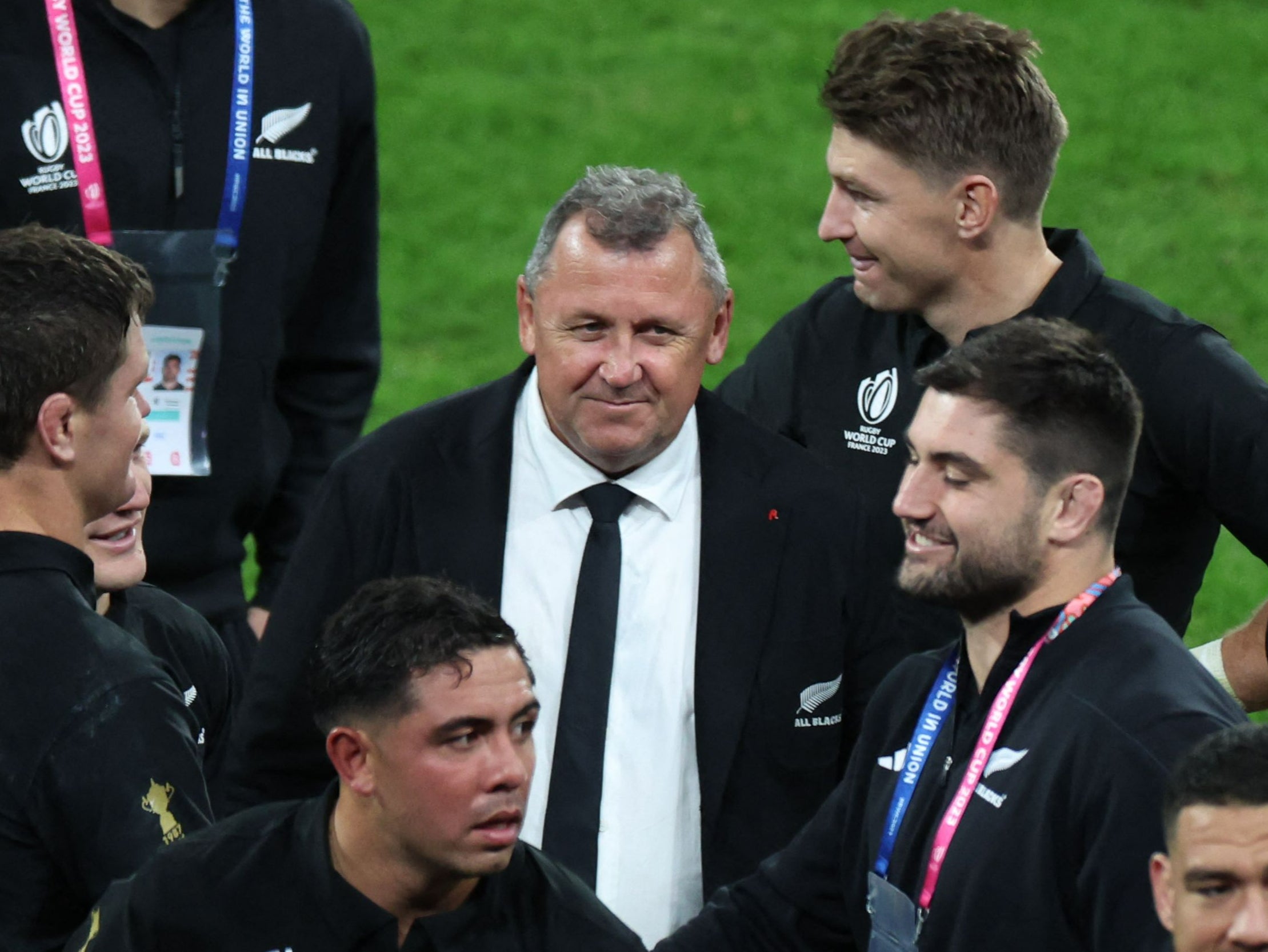 New Zealand's head coach Ian Foster celebrates with his players
Even now there is a sense that Foster is only partially responsible for the All Blacks'. No doubt, the additions of Joe Schmidt and Jason Ryan last year have been key to this campaign. Schmidt has reignited New Zealand's structured attack, tessellating together bits and pieces from his days in charge of Ireland, while Ryan, in combination with scrum coach Greg Feek, has transformed their set-piece.
But not all of the progress can be ascribed their way. Whether Foster recognised where improvements needed to be made or had Schmidt and Ryan thrust upon him is a matter of debate, but the ability to utilise their expertise perhaps shows a cannier coach than some might initially see.
"One of the great things about 'Foz' is just how much he loves the All Blacks," said forwards coach Ryan. "It's all about the team, every decision he makes. Clearly, he has been through a lot but the All Blacks have been through a lot. It is never about one person in the All Blacks, and that's what has been impressive to me."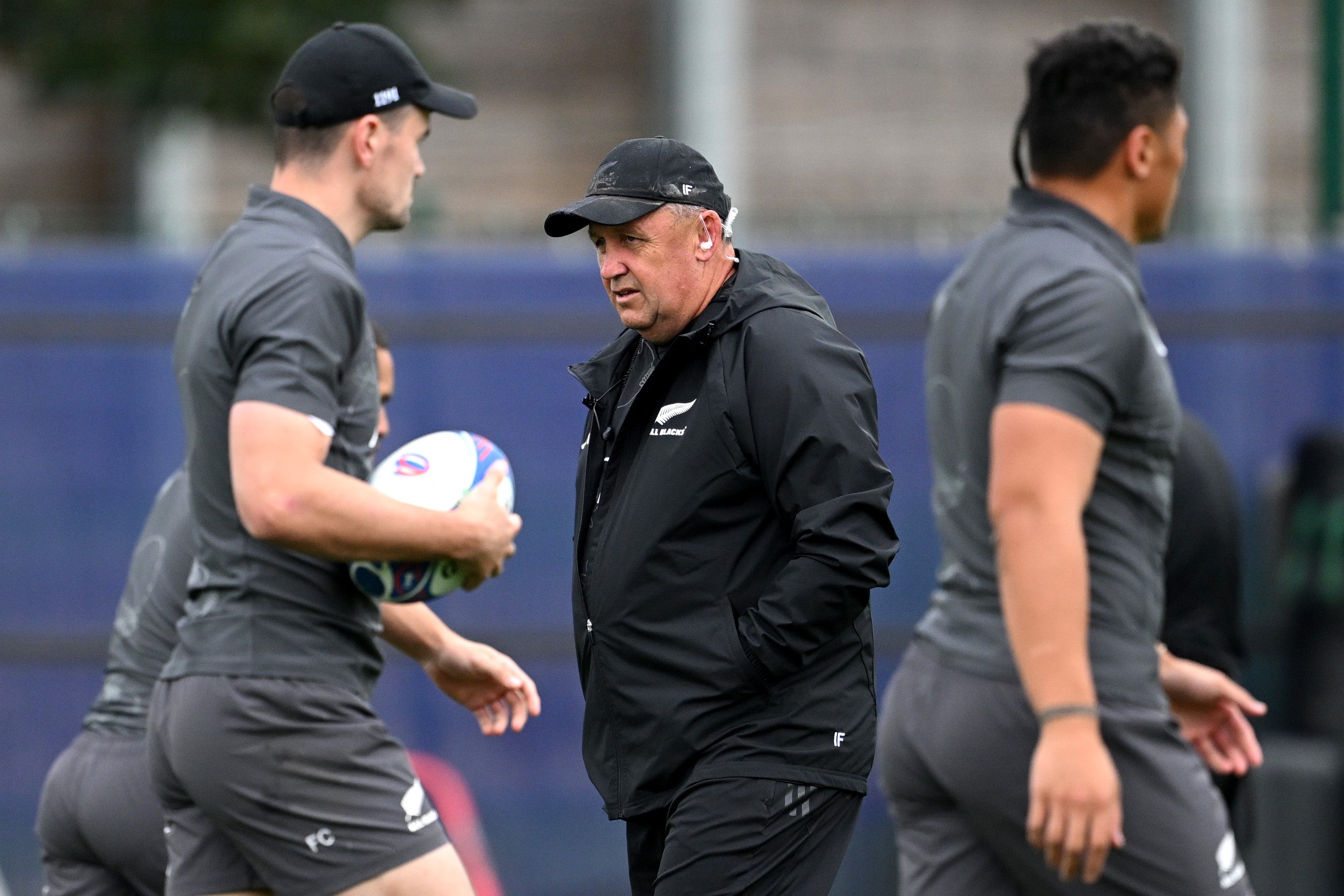 Head coach Ian Foster looks on during a New Zealand All Blacks training session
Foster has taken bold calls, too. The transformation of Jordie Barrett from bit-part utility man to first-choice inside centre has proved the key cog in getting the backline ticking, while the backing of captain Sam Cane has been rewarded by two outstanding performances in the last two weeks. The All Blacks have had to deal with injuries, a red card and a breach of team protocols during this tournament but have kept powering on. Their belief in and backing of their gameplan is just as strong as the Springboks', yet Foster seems to get little of the same praise that Rassie Erasmus and Jacques Nienaber garner.
Perhaps it is that there is still an expectation of success around the All Blacks, a feeling that not winning the World Cup would be evidence enough of Foster's inadequacy. But the squad have made clear this week that they have a good man and a good coach at the helm. If come Saturday night he is clutching a Webb Ellis Cup, this uncared-for coach might finally get some overdue credit.
Source: Read Full Article