Bongi Mbonambi (left) was accused of making a racial slur towards Tom Curry (right)

Sign up to our free sport newsletter for all the latest news on everything from cycling to boxing
Sign up to our free sport email for all the latest news
Thanks for signing up to the
Sport email
South Africa hooker Bongi Mbonambi has accused England of being "unprofessional" in making an allegation that he used a racial slur in the Rugby World Cup semi-final between the two teams.
England flanker Tom Curry alleged that Mbonambi had called him a "white c***" during the clash in Paris.
A World Rugby investigation found that there was "insufficient evidence" to support Curry's claim, with the accused hooker going on to start the Springboks' final win over New Zealand.
Some South Africans suggested that Mbonambi may have been using the Afrikaans word for "side", kant, almost homophonous with the English swear word.
And Mbonambi has now seemingly suggested that this was the case while criticising England's involvement in a saga which overshadowed the week of the World Cup final.
"I think it is a very sad thing when you live in a first world country [England], you think the rest of the world speaks English," Mbonambi said to BBC Sport Africa.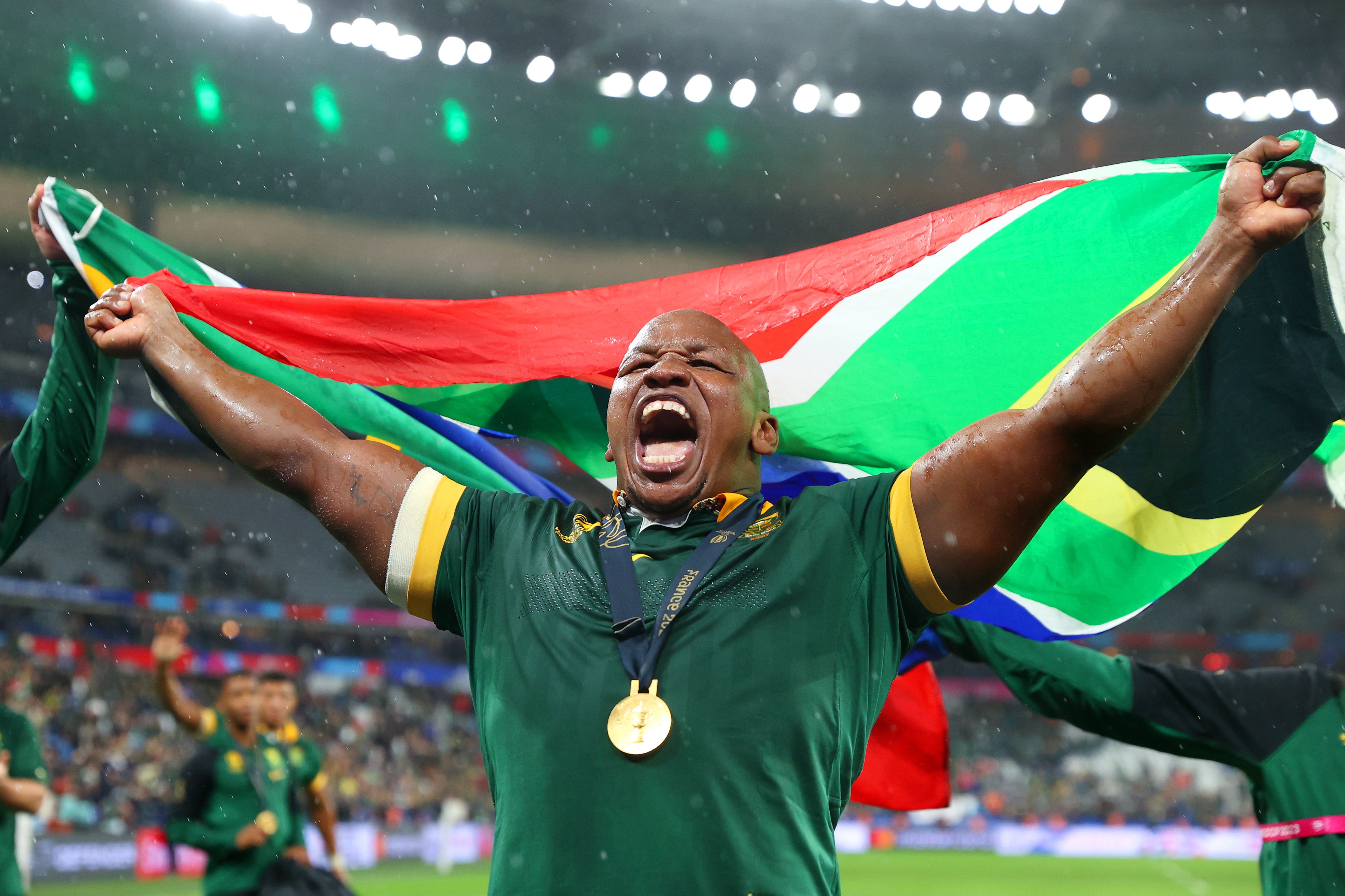 Bongi Mbonambi has been a key part of the back-to-back World Cup winning Springbok sides
"It was unprofessional on their part. They could have gone on a website and looked for an English dictionary and looked for the word in Afrikaans.
"People understood [in South Africa] but obviously their side was misunderstood. I'm glad it was well taken care of [by World Rugby] and that is all in the past now. But I have never racially swore at him."
England had also alleged that Mbonambi had used a similar term during an encounter between the two teams at Twickenham in 2022.
Head coach Steve Borthwick criticised World Rugby in the aftermath of their ruling not to hold a full disciplinary hearing, expressing his frustration that Curry had been "denied a chance to have his voice heard".
Mbonambi's final lasted only a couple of minutes before a leg injury ended his involvement.
Source: Read Full Article