Heather Watson plays a backhand in her first round match against Kristyna Pliskova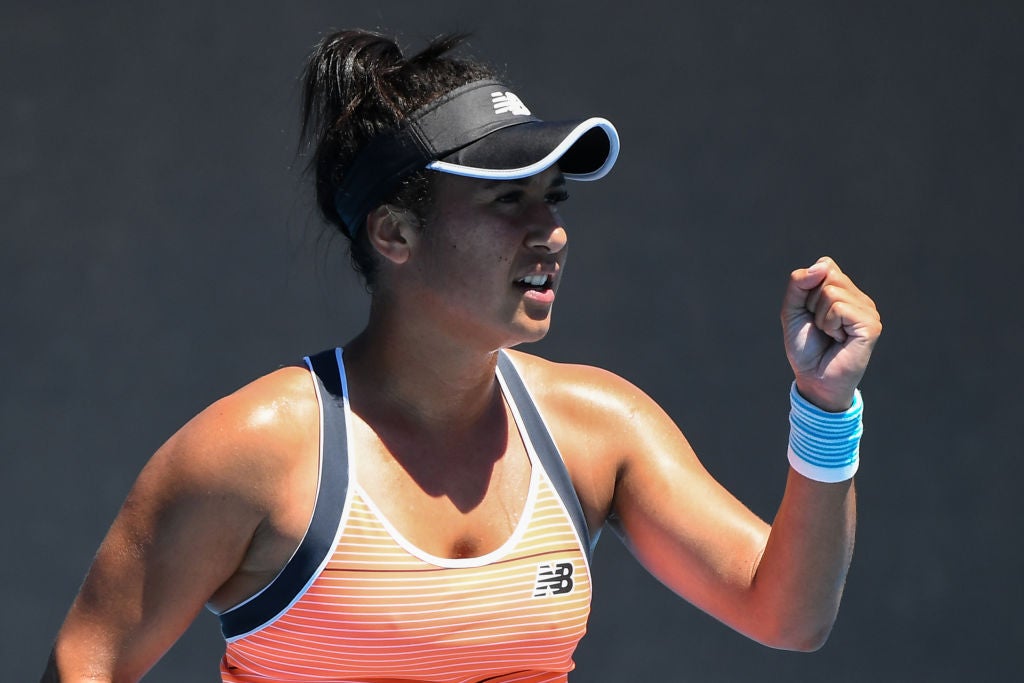 Heather Watson reacts after a point
Her prime focus, though, is on looking after her body ahead of a second-round clash with either 21st seed Anett Kontaveit or Aliaksandra Sasnovich.
Watson said: "I would say I felt my body change a bit (in quarantine). When you're fit and strong, your body just feels hard. It just wasn't as hard as usual. I definitely lost some (fitness), but that's expected. Mentally I felt super strong because I'd got through it.
"My body's definitely sore. I've had an ice bath the last few days. I'm taking care of my body very carefully because actually four days ago my left leg went into spasm and I couldn't finish practising.
READ MORE: Heather Watson says 'savage' border control programmes prepared her for Australian Open quarantine
"I was really worried about if I was going to be able to play my first round here. I don't get injured, so it was a surprise. Expected again with what we've been through. I tried to manage that as best as possible. Fortunately it healed very quickly.
"Yesterday is the first day of practice where I felt like my game was starting to come back together. Having a Tuesday start was big, so I got lucky there."
PA
Source: Read Full Article