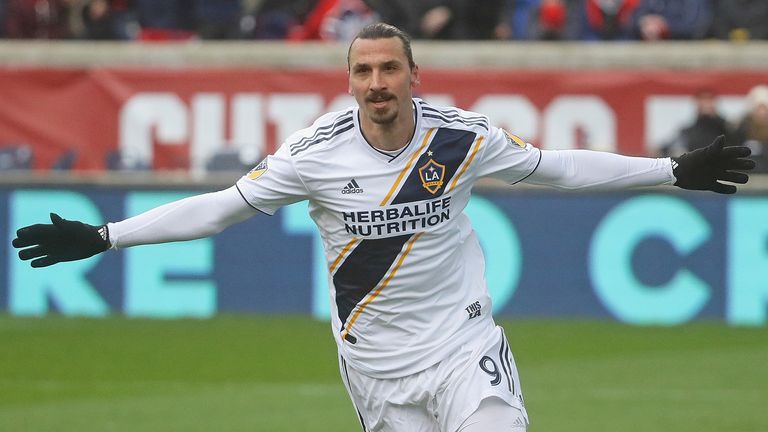 Los Angeles Galaxy striker Zlatan Ibrahimovic has ruled out a loan move to a European club in January.
Ibrahimovic has just completed his first season in Major League Soccer, scoring 22 goals in 27 games for the Galaxy.
The 37-year-old Swedish star has a contract through 2019 and says he has no interest in following in the footsteps of players like David Beckham (LA Galaxy to AC Milan in 2009, 2010), Landon Donovan (LA Galaxy to Everton in 2010 and 2012), Robbie Keane (LA Galaxy to Aston Villa in 2012) and Jermain Defoe (Toronto FC to Tottenham in 2014) by pursuing a short-term loan during the MLS offseason.
"If I belong to Galaxy, I am a Galaxy player," Ibrahimovic said. "I don't go abroad and do these things – loan and this… I don't need that.
"I mean if I belong to one club, I stay in one club. I focus on that club and I give all my attention to that club, so that is not in my mind."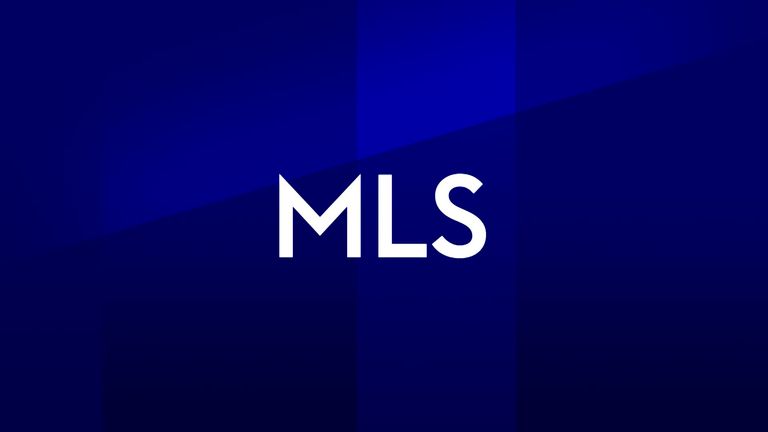 The Galaxy fell short of an MLS Cup playoff berth in Ibrahimovic's first season.
On the final day of the regular season, they surrendered a two-goal lead in a 3-2 loss to the Houston Dynamo that ended their playoff hopes.
Ibrahimovic wants the Galaxy to be contenders if he decides to stay for a second season.
"For me to return, I want to be able to challenge for the trophy," Ibrahimovic said. "I am not here for a vacation. I am here for the challenge.
"I want to feel I have a chance to be the best in MLS – my team, not me, because I am the best. I want to feel my team against the other ones.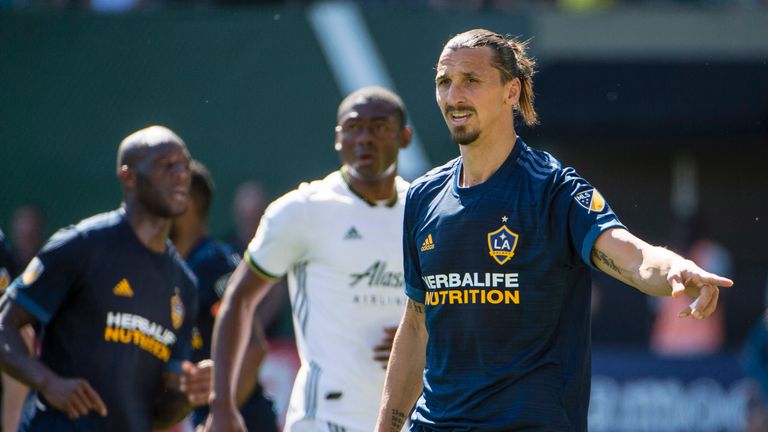 "In the long term, I don't know how it looks like. It is new for me – I am here six or seven months.
"But the club knows all my wishes and all my demands. It is up to them what they want. But they are positive and they have been very good to me. They have helped me and my family with whatever I need.
"Let's say I am not worried."
Asked when he expects to sort out his future, Ibrahimovic said: "As soon as possible. Everything is a work in progress. Everybody is working so let's see.
"It depends how big of a loan we can get from the bank."
The Galaxy showed readiness to make changes on Tuesday when they parted ways with vice president of soccer operations Pete Vagenas.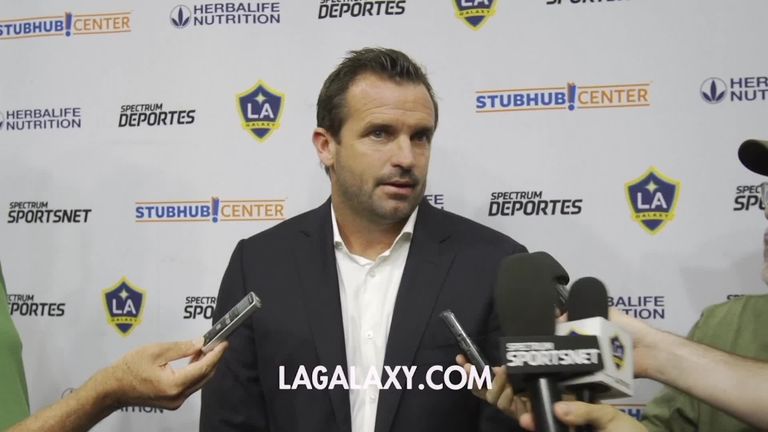 Galaxy president Chris Klein said Ibrahimovic is in the club's plans for next season.
"Our plan is to have Zlatan back with the club. What he did this year is certainly well documented, from the impact he had on our team with 22 goals and 10 assists," Klein said.
"He wants to win and we want to win with him, so our intention is to bring him back and have him as part of our club for 2019.
"We are having conversations. I know that he has certain things that he wants and as a club, it is a priority for us to keep him here."
Source: Read Full Article