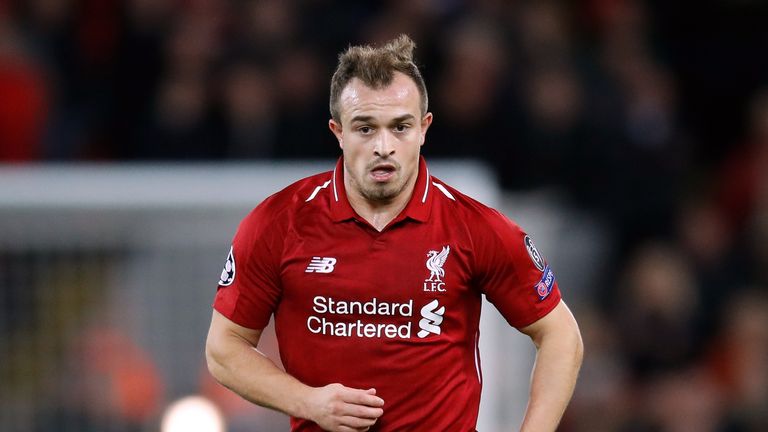 Xherdan Shaqiri has no concerns about playing in Serbia when Liverpool take on Red Star Belgrade in two weeks' time.
The midfielder caused a storm along with Switzerland team-mate Granit Xhaka when they both celebrated goals against Serbia at the World Cup in Russia by making an Albanian nationalist eagle symbol with their hands.
The pair are both of Kosovan-Albanian descent and the incident, for which they were fined 10,000 Swiss francs (nearly £8,000) each, threatened to inflame political tensions. Kosovo is a former Serbian province and Serbia does not recognise its independence.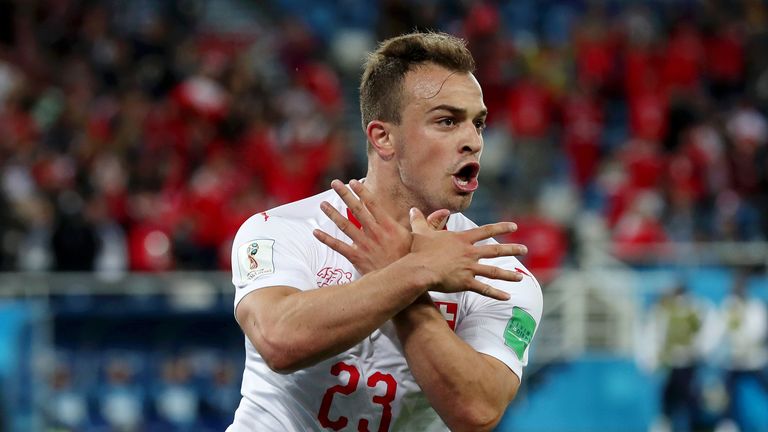 Red Star fans were officially banned from Anfield during Liverpool's 4-0 victory on Wednesday night but the jeers that could be heard when Shaqiri was on the ball indicated that several had found their way inside.
That was nothing compared to the reception Shaqiri can expect in Belgrade, but he will not be requesting to stay at home.
He said: "I had this already at the World Cup so I know I can handle this no problem.
"I just saw a few articles where one player said something. I don't really care what people are saying. I just go there to play a football game. It is not about politics, it is about football. I worry about nothing and go to play."
Speaking to Serbian newspaper Kurir last month, Red Star general director Zvezdan Terzic said Shaqiri would be protected from "unwanted situations" but speculated the midfielder might not want to play.
"I think that Shaqiri will be under unbelievable psychological pressure because he will know where he is coming; he knows that the Red Star is a symbol of Serbia and playing at the Marakana, I don't know whether he will play," said Terzic.
Liverpool boss Jurgen Klopp will consider the matter in the coming days, saying: "So far I didn't think about it so maybe it makes sense that I first think before I speak."
Facing Red Star certainly did not affect Shaqiri's performance level, with the midfielder producing moments of exceptional quality in the build-up to the first two goals and receiving a standing ovation when he was substituted.
Klopp described his pass for Mohamed Salah's first goal just before half-time as "genius", and Shaqiri said: "I just want to say, 'thank you' for that.
"I think I have the quality and vision to give good passes and you can see that I wanted to give another good performance. I am enjoying the football here and you can see that on the pitch. The most important thing is to win as a team and (the performance) was brilliant from everyone."
A few eyebrows were raised when Liverpool signed Shaqiri from relegated Stoke in the summer but he has forced his way into Klopp's plans with impressive displays when given the chance and started four of the last seven games.
Shaqiri said: "Sometimes it is not simple because the manager changes a few things, but you have to do your best. You can see on the pitch we have a lot of good players and creativity and we are together. I am proud to have started in the Champions League."
Source: Read Full Article