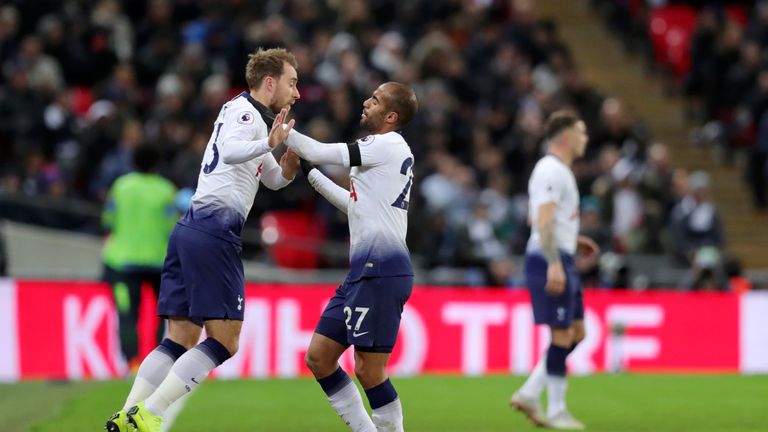 Tottenham's Wembley pitch problems look set to continue after Mauricio Pochettino blamed the surface for Erik Lamela's glaring miss that could have earned his side a point against Manchester City.
Sky Sports News understands the pitch is not due to be relaid, and the current surface will not have enough time to return to its best with just seven days until their next home game at the national stadium against PSV Eindhoven in the Champions League.
Wembley ground staff had originally planned for the pitch to get an 18-day rest period between the final NFL fixture on October 28 and England's friendly clash with USA on November 15.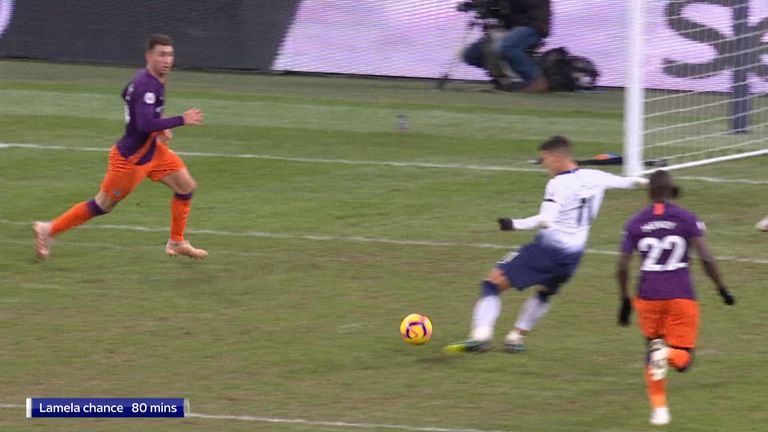 But the dropping in of yet more Tottenham home fixtures into the Wembley schedule has prevented the grass getting much-needed time for recovery and regrowth.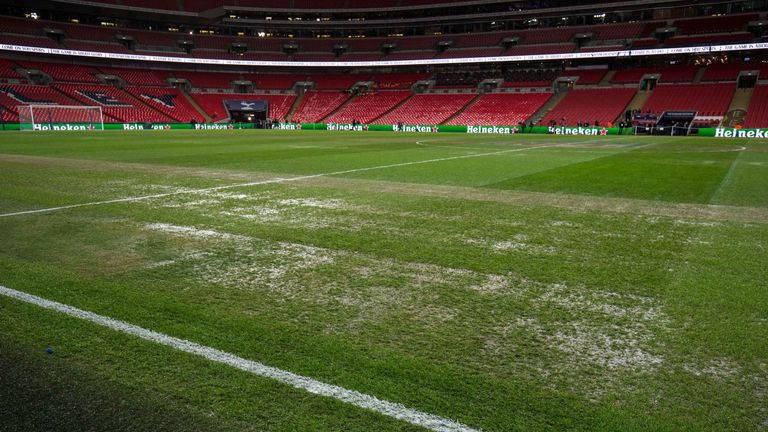 Spurs announced in September the City game would be played at Wembley due to continued delays over their new Tottenham Hotspur stadium, which it has since been announced will not be ready until the New Year.
Wembley ground staff are understood to be working overtime to ensure the pitch is in the best condition it can be for the Premier League club, who still have another six home games to play at the stadium.
But the club were warned and accepted the pitch would be below its peak due to the unscheduled fixtures they have had to take on.
Ground staff were also unable to fully wash out the NFL markings completely from the pitch in the 24 hours leading up to the City game, due to three weeks' worth of NFL paint soaking into the grass, and aggressively washing it out having the capacity to damage the surface even further.
Source: Read Full Article