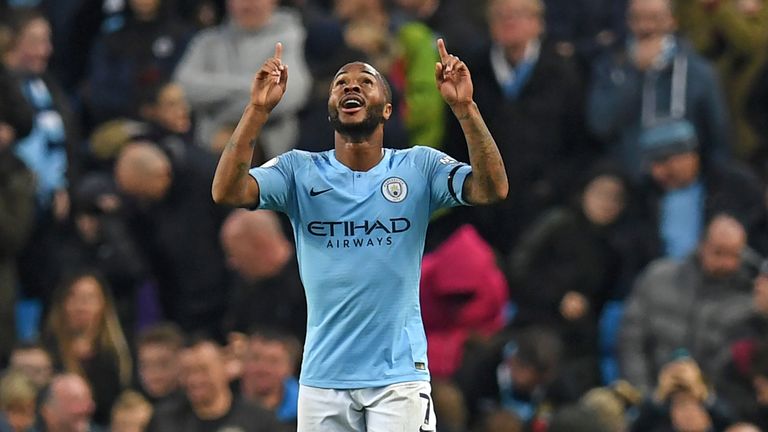 Raheem Sterling has transformed from a player "scared" to shoot into a match-winner, says Manchester City boss Pep Guardiola.
The England international scored two goals and assisted two more in City's 6-1 win over Southampton on Sunday, days after verbally agreeing a new five-year contract with the club.
The result lifted City above Liverpool and to the top of the Premier League, while Sterling's double took him to six goals already for the season, having scored 23 in City's 2017-18 title-winning campaign.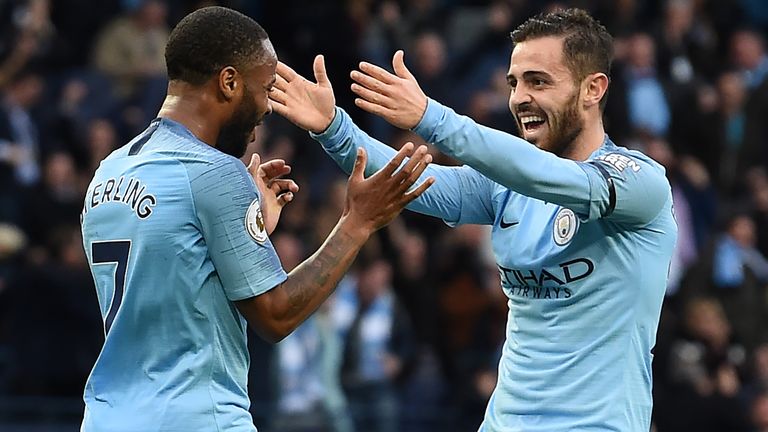 Asked what has caused the improvement from Sterling's first season under Guardiola, in which he scored just 10 times, the City boss simply pointed upwards, "his head".
Guardiola said: "In the first season he arrived with the ball, he was scared, he was looking 'who is the guy I'm going to pass the ball to?'
"He was not looking thinking 'the 'keeper is there', he's looking where his mates are.
"We spoke about that in training, and said 'try to score goals, it doesn't matter if you miss, be aggressive'.
'Sterling can score 30-40 a season'
"I think now maybe he has the feeling of enjoying scoring goals, making assists and being important in winning games.
"Now he is becoming a winning player. Of course it is so important we cannot forget he is 23 years old. If he has his mind to become a better player and to think 'it's not enough what I am', he can reach whatever he wants."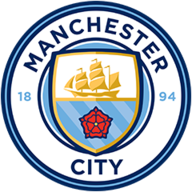 Man City vs Man Utd
November 11, 2018, 4:15pm
Live on
Guardiola said Sterling is a "top player" but still "too young to consider among the world's best players".
But the City boss reeled off an extended list of superlatives to describe the 23-year-old's development into a complete forward.
"He's in incredible form at the moment; sharp, fast, clever, fighting, ambitious, decisive," said Guardiola.
"He can play both sides, in the middle and receive the ball behind the lines, committing the central defender with a lot of aggressiveness. It was an incredible performance with and without the ball."
Guardiola, though, wants more from the player.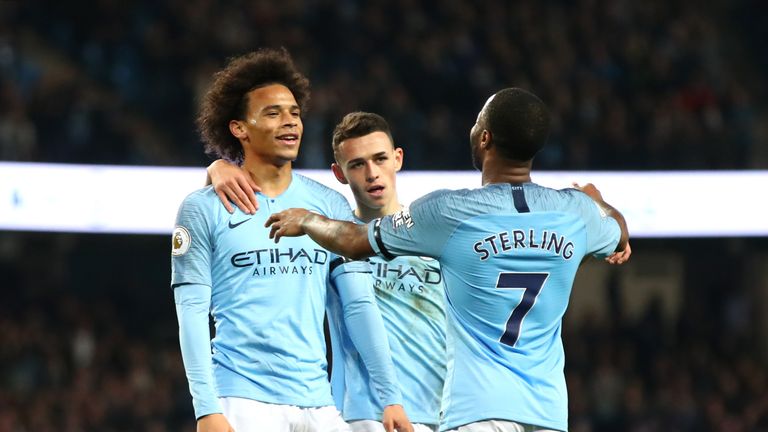 I would like to feel that still they can improve. These kind of guys, to be in a stable team, they have to improve.
Guardiola on City's young players
"But still with young players like him, like Leroy, I would like to feel that still they can improve," he added.
"Still he [Sterling] lost simple balls against Tottenham, he made an assist in the first minute but after that he lost a lot of balls.
"These kind of guys, to be in a stable team, they have to improve that. But of course his quality in a one against one, his pace is incredible."
Source: Read Full Article