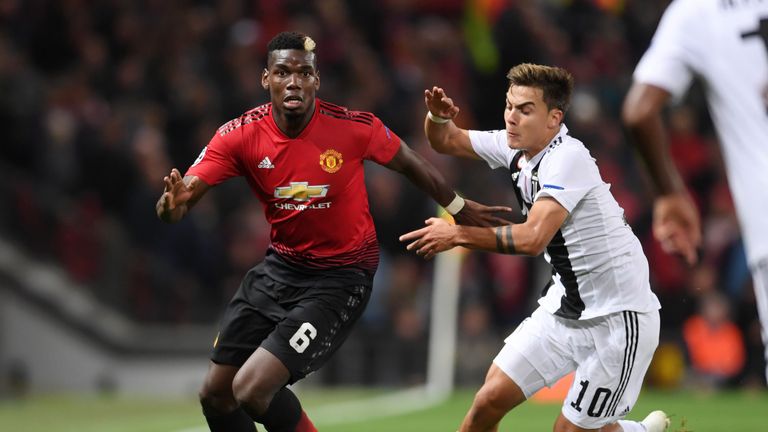 Paul Pogba admits Turin feels like his home as the Manchester United midfielder looks forward to a Champions League game against former side Juventus next week.
The 25-year-old left Juventus to re-join United in 2016, for what was then a world-record £89m fee.
Pogba faced his old side in Europe last month, with Juve narrowly beating United 1-0 on Cristiano Ronaldo's return to Old Trafford.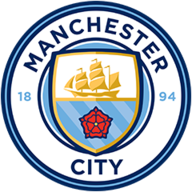 Man City vs Man Utd
November 11, 2018, 4:15pm
Live on
Next week, it is Pogba who returns to a former ground, and the Frenchman says it will be like a homecoming after predicting the two clubs would meet in the group stages.
"I expected it, it was mad," Pogba told RMC. "I'd spoken about it with my brother last summer. I said to him: 'Imagine we're in the same group as Juve'.
"For me, it's a pleasure. Turin is my home – that's where I scored my first professional goal."
Pogba won four Serie A titles and Coppa Italias during his four years at Juventus, and was also named in the FIFPro World XI a year before he joined United.
The World Cup winner said he remains in touch with a number of former team-mates, and also spoke of the value of learning from midfielder Andrea Pirlo during his time in Italy.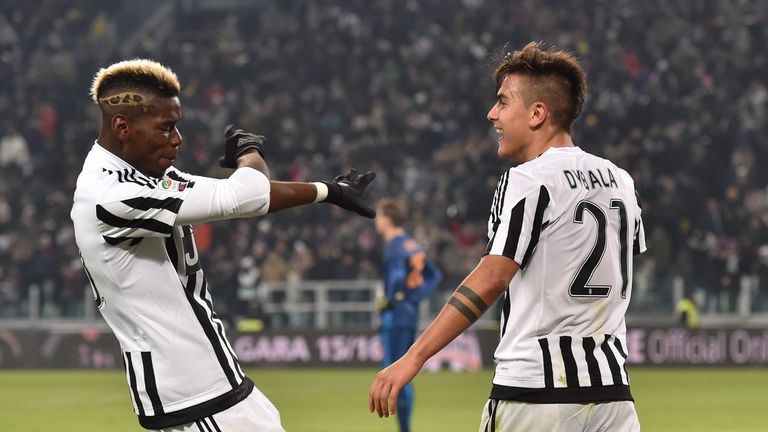 "[Juan] Cuadrado, [Paolo] Dybala, [Leonardo] Bonucci, I hear from them, we speak from time to time. We were a family, so of course we stay in contact," he added.
"When you're alongside players like Pirlo, Gigi [Buffon] or [Giorgio] Chiellini, you can only learn.
"Every day, in training, you try to observe them. Even as an established player, you can always learn from those sorts of men."
Source: Read Full Article