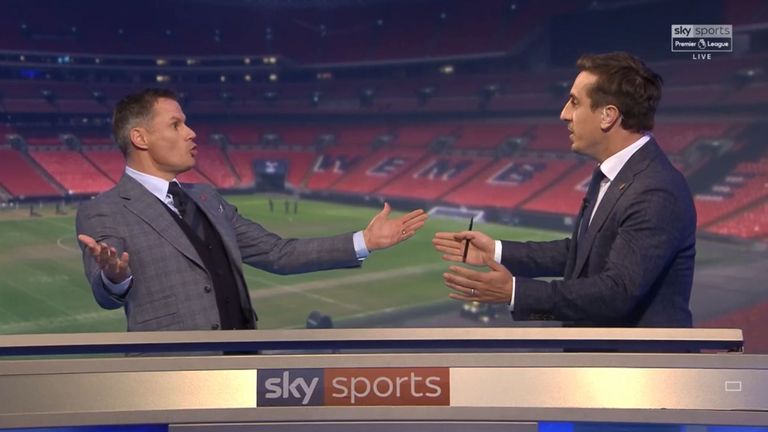 Jamie Carragher and Gary Neville were in the MNF studio as Manchester City went back to the top of the Premier League with a 1-0 win at Tottenham. Here's all you need to know from Monday Night Football…
Neville dissects Martial form
Neville took an in-depth look at Anthony Martial on Monday Night Football, explaining why no Manchester United player has left him more confused in the last decade and what he needs to do to move to the next level…
Read in full HERE!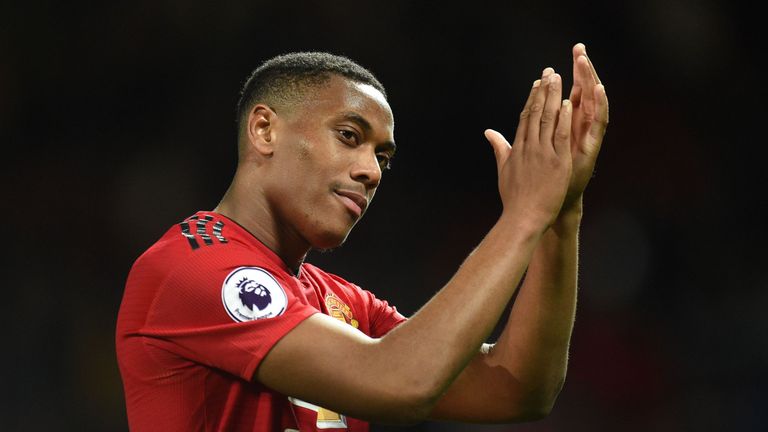 'Barkley can become England must'
Carragher thinks Ross Barkley could soon become a "must" for the England team and has analysed how he has improved this season at Chelsea.
Read HERE or WATCH below…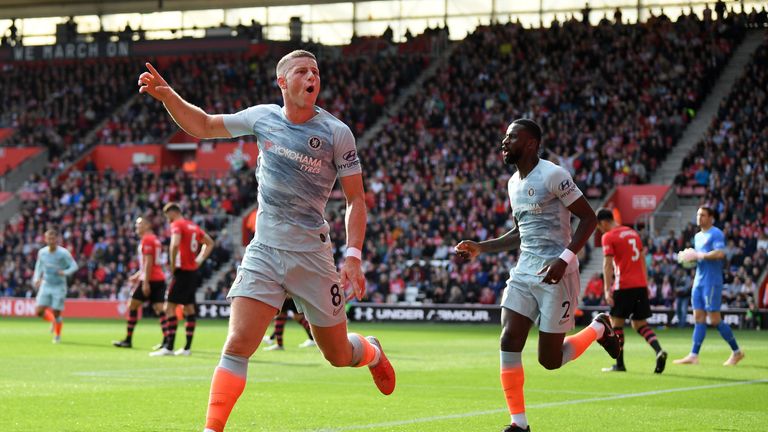 The report
Riyad Mahrez's early goal gave Manchester City a 1-0 win over Tottenham at Wembley to send them back to the top of the Premier League.
Read in full HERE!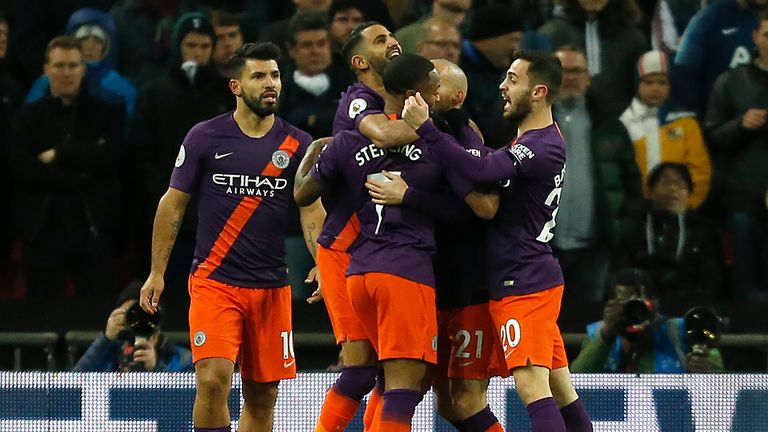 Stat of the Match
Tottenham fail to score for the 1st time in PL this season – Leicester are the only team that have scored in all of their opening 10 PL fixtures pic.twitter.com/5I3mlQaP6x
Mahrez pays tribute to Srivaddhanaprabha
Mahrez paid an emotional tribute to Leicester owner Vichai Srivaddhanaprabha after scoring the winner for Manchester City against Tottenham on Monday.
WATCH…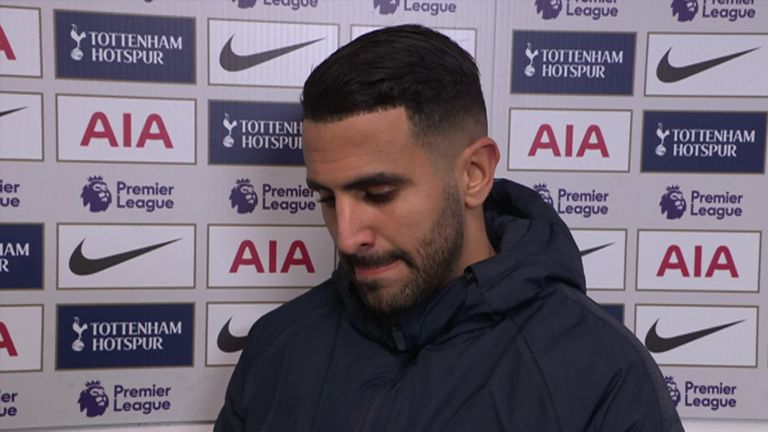 The managers
Mauricio Pochettino: "I saw the ball go into Erik and I said goal but now watching the replay of the action the ball has just bounced before the boot of Lamela and that is why he missed the opportunity.
"I think it was a great match in difficult circumstances. I feel very proud, the effort was fantastic and we competed really well. It was a little bit of a shame because we conceded after five minutes. That was difficult but the team was good and I'm happy with the performance."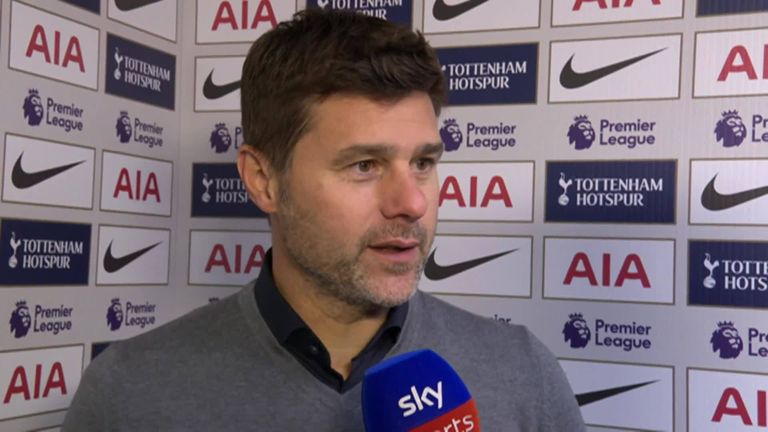 Pep Guardiola: "In the last three, four or five games Riyad Mahrez has played every game and he's playing at a high, high level. He knew the owner personally. For all the Leicester family and for Riyad, of course, it's tough, it's complicated. But here Riyad was focused and he did a great job.
When asked if the Wembley pitch was acceptable: "It's a question for the Premier League and Tottenham. We were invited today to come here for the fixture but hopefully they can solve that problem."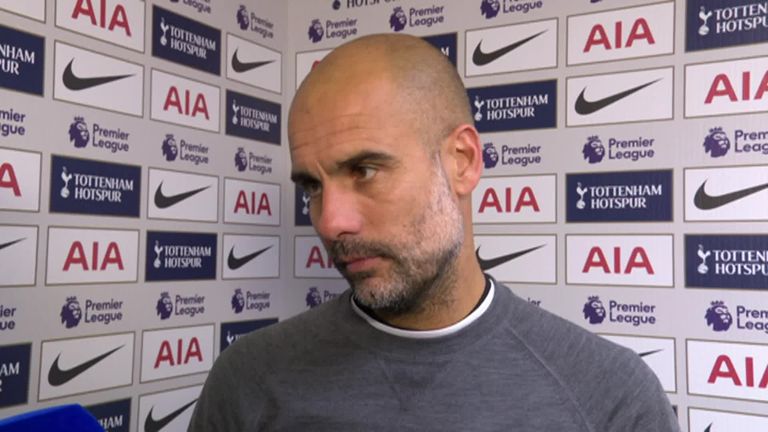 Nev and Carra's Spurs debate
Neville and Carragher discuss Pochettino's time in charge at Tottenham and disagree over whether the board should have invested more.
WATCH…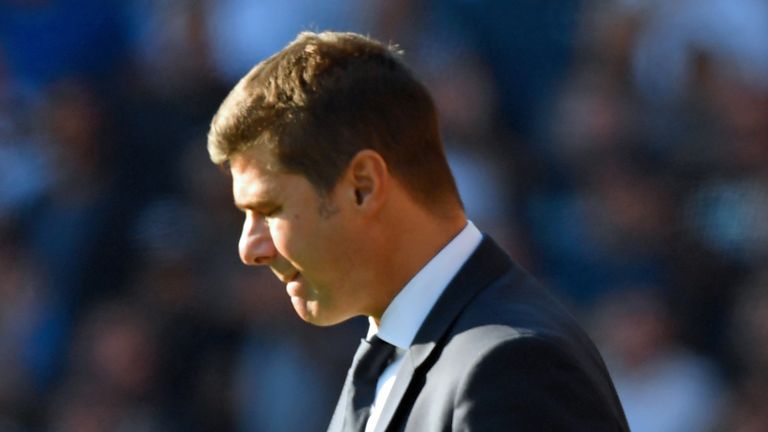 Neville on Poch-Real Madrid links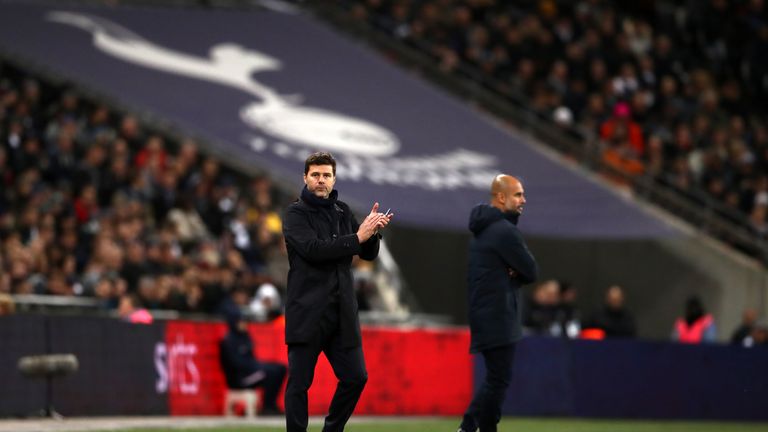 Neville believes Tottenham would have a "real problem" if Real Madrid were interested in making Mauricio Pochettino their next manager.
The Spanish club sacked head coach Julen Lopetegui on Monday evening, after just 14 matches in charge, with the news breaking during Tottenham's 1-0 defeat at home to Manchester City on Monday Night Football.
Pochettino said before the game "this season my feeling is the worst" and explained "the club is not focused completely on winning titles" as their plans to move into a new stadium have been hit by delays. And while former Chelsea boss Antonio Conte and interim boss Santiago Solari are favourites to replace Lopetegui, Neville believes the Spurs manager is capable of taking over at one of the biggest clubs in the world.
"What I would say is a bit of a worry are Mauricio Pochettino's comments. I said before the game it's the first bricks in the foundations of potentially wanting to leave and during the game tonight the Real Madrid coach has been sacked.
"If you are Real Madrid and you are thinking 'Where can I get a manager, where's the next manager?' He speaks Spanish and has been a coach in La Liga. That is an appealing job for anybody in world football.
FULL STORY
Nev and Carra's Spurs row
The pair then went head to head again over Spurs' spending following their 1-0 defeat to Manchester City.
Read the transcript HERE or WATCH below…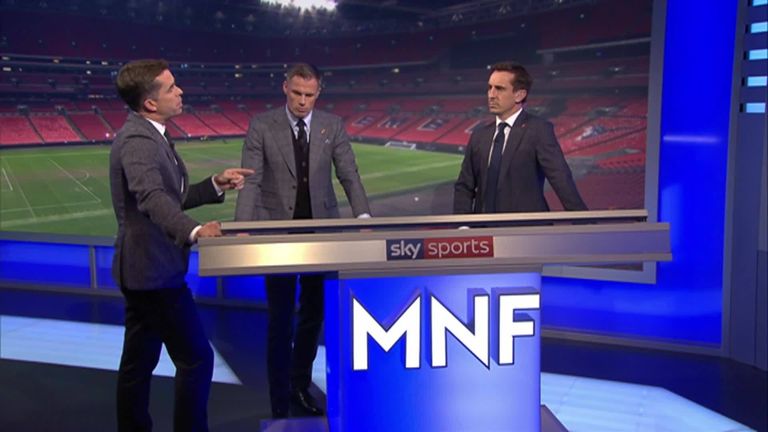 MNF Tweets
Nev had a supporter in former Spurs chairman Lord Sugar…
Hear Hear ? https://t.co/a9U5gAHwcp
Twitter Q&A
Carra and Nev answered your Twitter questions…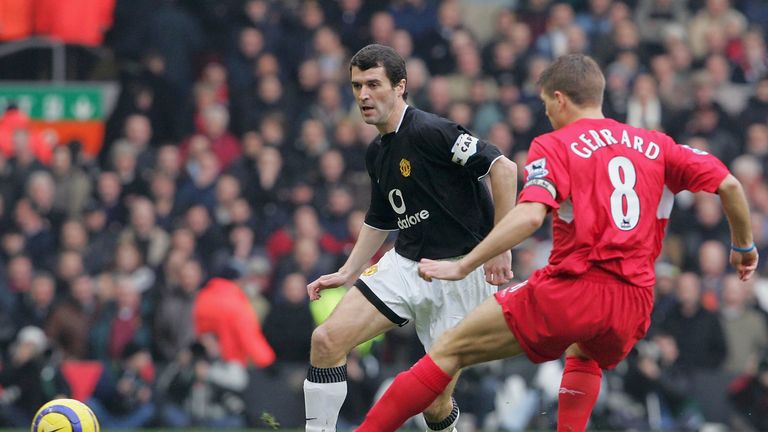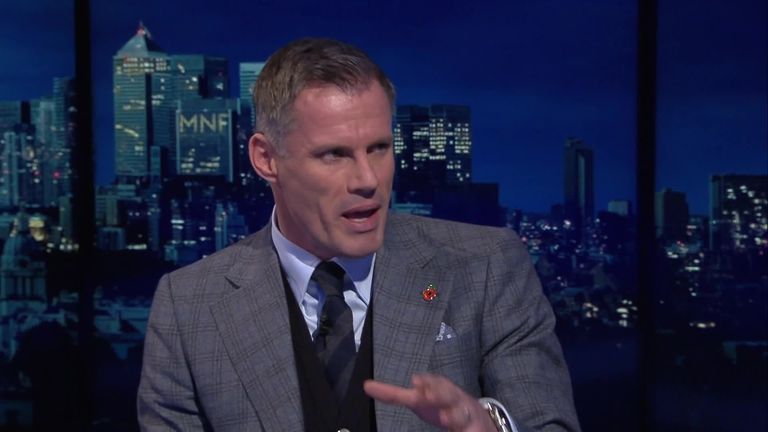 Source: Read Full Article