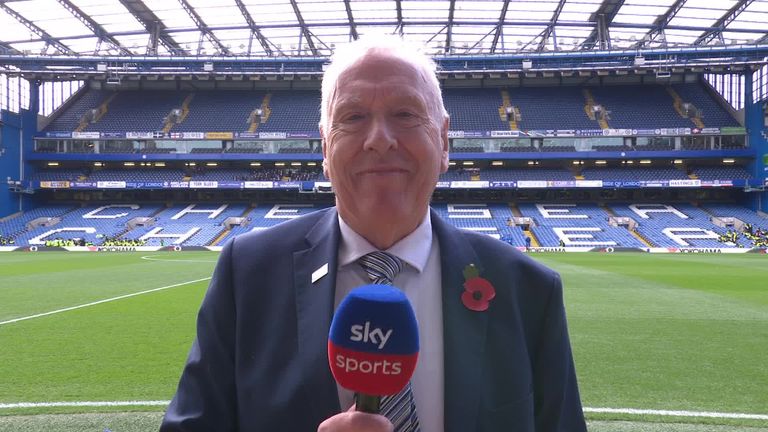 Which teams have had long unbeaten starts and not won the title? Can anyone match Spurs' run against promoted sides?
Sky Sports commentator Martin Tyler has the answers to those questions and more in his weekly stats column, and don't forget to try his tricky teaser in the video above.
Got a question for Martin? Tweet @SkySportsPL with the hashtag #TylersTeasers and the voice of football could be answering your question next week!
Martin's starting stats from Stamford Bridge
Andros Townsend's goal for Crystal Palace means seven of the eight league goals Chelsea have conceded this season have been at home. Newcastle's Joselu is the only player to score against them away so far. Also, six of Palace's eight goals scored this season have been scored away; the only two home goals were the penalties against Arsenal.
This was the 29th game Pedro has scored in for Chelsea in all competitions and they have won 28 and drawn one of those. He is a lucky charm.
Maurizio Sarri equalled the record for the most games without defeat for a new Premier League manager, set in 1994 by Nottingham Forest's Frank Clark. It was a fifth consecutive defeat at Stamford Bridge for Roy Hodgson. His only win there was with Blackburn Rovers 20 years ago!
Palace conceded more than two in a game for the first time this season and for only the fifth time since Hodgson took over.
Unlucky unbeaten sides
What's the longest unbeaten run at the start of a season for a team that hasn't won the title? Ant, Luton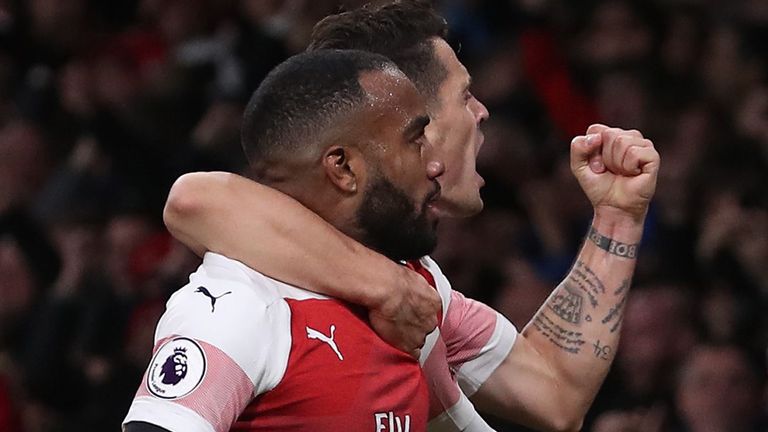 MARTIN SAYS: Man City, Liverpool and Chelsea are all unbeaten after 11 matches, but of course only one of them can win the title.
Only six teams have won more than 11 games at the start of a season and not ended up as champions.
Arsenal went 15 games unbeaten to start the 2007/08 season but ended up finishing third in the table, four points behind champions Manchester United. The Gunners saw their unbeaten run ended by a 2-1 defeat at Middlesbrough on December 9.
Manchester City also missed out on the title in 2012/13 despite starting with a 15-match unbeaten run. Their first defeat of the season also came on December 9 against Manchester United, who would go on to pip their city rivals to the title.
Liverpool started the 2007/08 campaign with a 14-match unbeaten run, but ended up fourth in the table after seeing their streak ended by a 3-1 loss at Reading on December 8.
Nottingham Forest (1995/96), Aston Villa (1998/99) and Tottenham (2016/17) all started with 12-match unbeaten runs but finished ninth, sixth and second respectively.
In terms of unbeaten runs during the season – rather than at the start of a season – Manchester United went 25 games in a row unbeaten during the 2016/17 campaign but still finished second behind Chelsea.
Arsenal finished fourth in 2008/09 despite a 21-match unbeaten run during the season and Chelsea had 21-match unbeaten runs in 1998/99 and 2007/08 and missed out on the title on both occasions.
Beating the new boys
Has anyone got a better record against promoted sides than Tottenham? Simon, Watford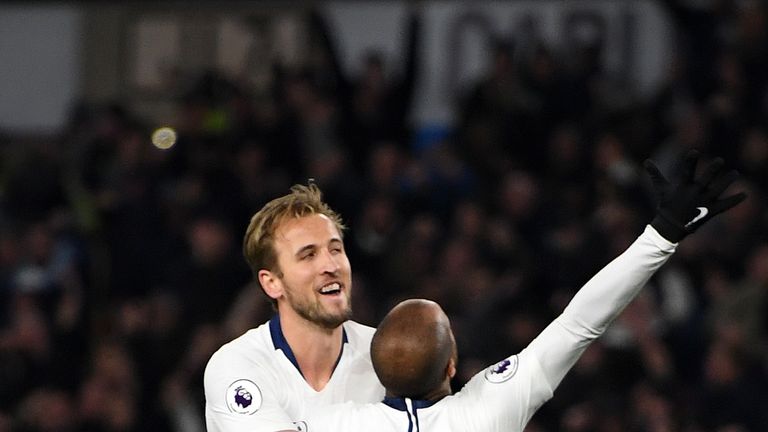 MARTIN SAYS: After beating Wolves, Tottenham are unbeaten in their last 39 games against sides promoted the previous season.
That's the current longest unbeaten run against promoted sides – and only Chelsea have managed a longer run in the history of the Premier League.
They went 63 matches unbeaten before losing 1-0 to QPR in October 2011 after having both Jose Bosingwa and Didier Drogba sent off.
Arsenal were on a 34-match unbeaten run against promoted teams before they lost 2-1 at Brighton earlier this year.
Liverpool suffered a surprise 2-1 home defeat to Blackpool in October 2010 to end a 31-match unbeaten run while Manchester United saw their run of 30 unbeaten matches ended in September 2014 by a 5-3 defeat to Leicester.
The longest winless run against promoted teams is held by Norwich, who ended a 13-match streak by beating Leicester in November 1994.
Scoring runs
Leicester are the only side to score in each of their Premier League games this season. What's the longest streak to start a season? Harry, St Albans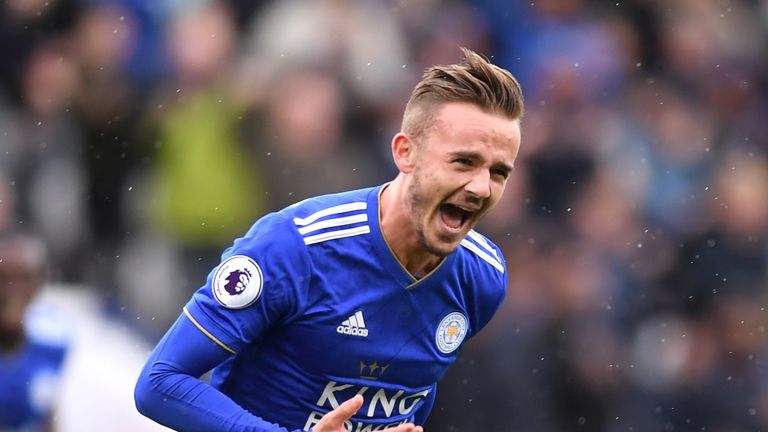 MARTIN SAYS: That record belongs to Arsenal, who scored in every Premier League game in 2001/02 when finished seven points clear at the top of the table.
Chelsea scored in 21 straight games to start the 2006/07 season, with the run ending with a 0-0 draw at Aston Villa on January 2.
Manchester City started last season with a 20-match scoring run, going on to win the title in record-breaking style despite a 0-0 draw with Crystal Palace on New Year's Eve.
Manchester United started the 2011/12 season by scoring for 19 successive matches, a run that was ended by a 3-0 loss to Newcastle on January 4.
Arsenal (2007/08), Chelsea (2009/10) and Norwich (1992/93) all started seasons by scoring for 18 matches in a row.
On your head
Newcastle have a very high percentage of headed goals. Are they set for a record? Hana, Abbots Langley
MARTIN SAYS: Opta have confirmed that 57 per cent of Newcastle's Premier League goals this season have been headers and if they keep up the current pace then, yes, it would be a record.
Over the course of a season, Tony Pulis' West Brom hold the current record, as 42.11 per cent of their goals in the 2014/15 season came from headers – that's 16 of 38 goals.
Everton scored 18 of their 44 goals (40.91 per cent) from headers in 1994/95 while 22 of Wimbledon's 55 goals (40 per cent) in 1995/96 were headers.
Most goals from headers
At the other end of the scale, Sunderland and Middlesbrough only scored one headed goal in the 2016/17 and 2008/09 seasons – that's 3.45 per cent and 3.57 per cent of their respective totals for the season.
Only two of Sunderland's 48 goals in the 2015/16 season were headers (4.17 per cent) while Stoke scored just two headers in their 45 goals in 2013/14 (4.44 per cent).
Big wins
Manchester City have scored five (or more) goals in a game four times this season. What's the record in a season? Shona, Aberdeen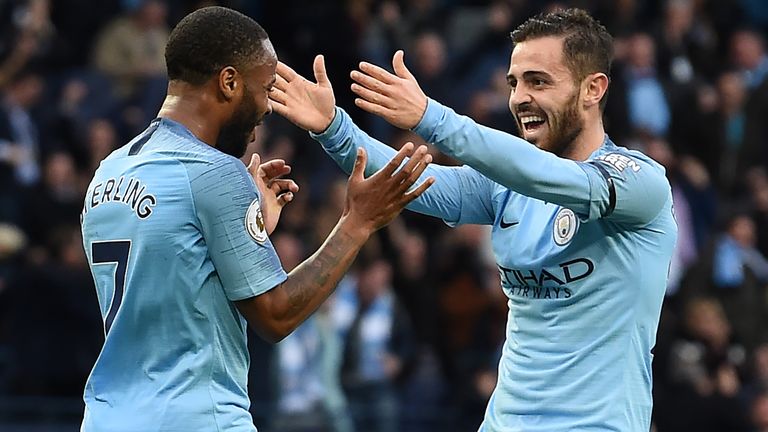 MARTIN SAYS: City put six past Southampton on Sunday, having beaten Burnley 5-0, Cardiff 5-0 and Huddersfield 6-1.
They aren't quite record holders yet, but this looks like another one they could well break by the time we get to May.
Only six clubs in Premier League history have scored five goals in a game more times during a single season – and one of those was City last season (six times)!
Chelsea also handed out six thrashings in 2009/10, while Arsenal (2012/13), Liverpool (2013/14), Manchester United (2011/12) and Man City again (2013/14) have all scored five goals in five different league games during the same season.
It would certainly be quite a story if they managed five goals in their next game – the Manchester derby live on Sky Sports.
Source: Read Full Article