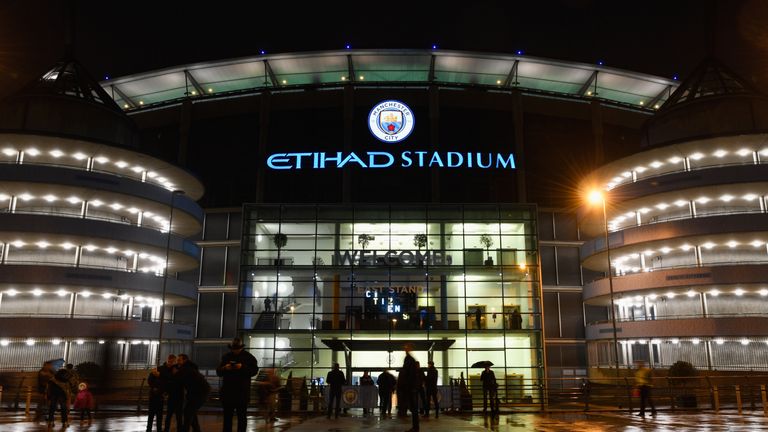 Manchester City have labelled allegations they violated FIFA's Financial Fair Play rules as an "organised and clear" attempt to damage their reputation.
German news magazine Der Spiegel claimed on Friday that leaked documents showed the reigning Premier League champions "systematically violated FFP rules for years" along with another top European club, and with the knowledge of a top UEFA official.
In a statement issued to Sky Sports News, City say they are not commenting on the materials in question and suggested the club may have either been hacked or had documents stolen.
"We will not be providing any comment on out of context materials purportedly hacked or stolen from City Football Group and Manchester City personnel and associated people," the club said. "The attempt to damage the club's reputation is organised and clear."
Der Spiegel and a number of other European news outlets made a range of allegations about top issues in football, including the creation of a European Super League, Financial Fair Play abuses, and current FIFA president Gianni Infantino.
Sky Sports News has attempted to contact a number of other Premier League clubs named in the revelations for comment, and has been issued a response from FIFA in which the governing body also suggests that documents may have been "illegally obtained".
"FIFA received a very large number of questions from a group of media on a wide range of topics relating to FIFA," a statement read.
"FIFA provided comprehensive answers to the journalists… In addition, and as a matter of principle, we explained that we consider it inappropriate to comment on the contents of internal, private, e-mails exchanged between members of FIFA staff, which have somehow been leaked to the media or been illegally obtained.
"FIFA also reminded that if, in the course of their inquiries, the journalists would discover any evidence of criminal wrong-doing or unethical conduct then they should not hesitate to share this with the competent public authorities, or to send it to FIFA, so we can investigate further.
"In 2015, FIFA was hit by what was probably the biggest ever corruption scandal in international sport. Over the last two years the new FIFA administration has worked with conviction and dedication to rebuild the institution, brick by brick and has constructed what can now be described as a financially solid, modern, and ethical governing body for world football.
"Of course, there is still a substantial amount of work to be done at all levels, and the leadership is fully committed to carrying this forward."
Source: Read Full Article