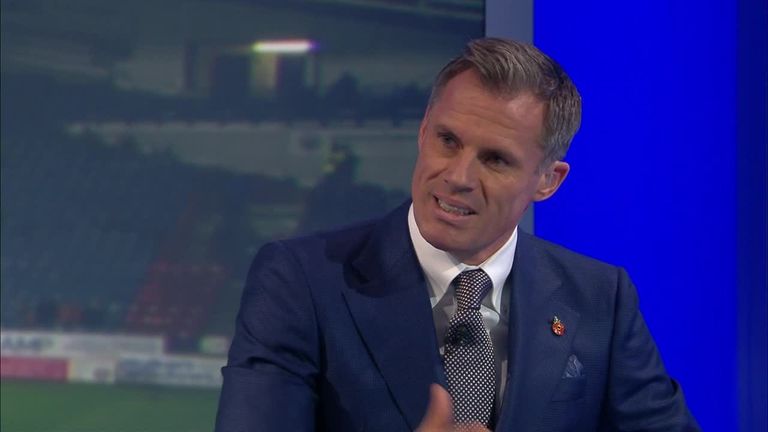 Jamie Carragher says Liverpool fans should "relax" about their title hopes after falling two points behind Man City at the weekend.
Jurgen Klopp's side were a goal up against Arsenal through James Milner's strike, but Alexandre Lacazette's equaliser denied them a ninth win from 11 league games.
That left them two points off the pace when City thrashed Southampton 6-1 at the Etihad on Sunday, but Carragher told Monday Night Football there will be plenty of twists and turns in the title race with 27 games to go.
He said: "It will have been disappointing for Liverpool to concede that goal, but Liverpool supporters have got to just relax a little bit.
"You'd think Liverpool had just lost the league with the reaction after the game, that it was two points dropped, Man City are two points clear – there's a long way to go.
"Man City are better than Liverpool, everyone knows that, that's no problem. That doesn't mean Liverpool can't win the league.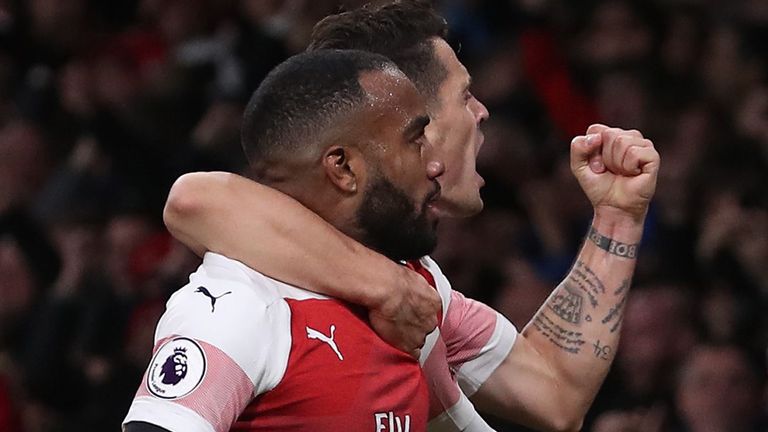 "The fact Arsenal are so delighted with a 1-1 draw at home shows the respect everyone has for them. Relax, it's been a brilliant start, and I think everyone expects it to continue – but it will be tough against Manchester City."
City, Premier League champions last season, are favourites to lift their first European Cup at the end of this season, something which has eluded them despite their domestic success in recent years.
Carragher thinks that desire for continental silverware could allow Liverpool a chance to steal a march on their rivals as the season progresses.
He said: "I think Liverpool's hope of winning the league is in the second half of the season if City go far in the Champions League, and hope that their focus is on that, taking their eye off the ball slightly.
"That's the only chance Liverpool have got, because City are better than them. But I think for the supporters and everyone around the club, Jurgen Klopp speaks very well and so do the players about the situation – Liverpool have made a brilliant start."
Source: Read Full Article