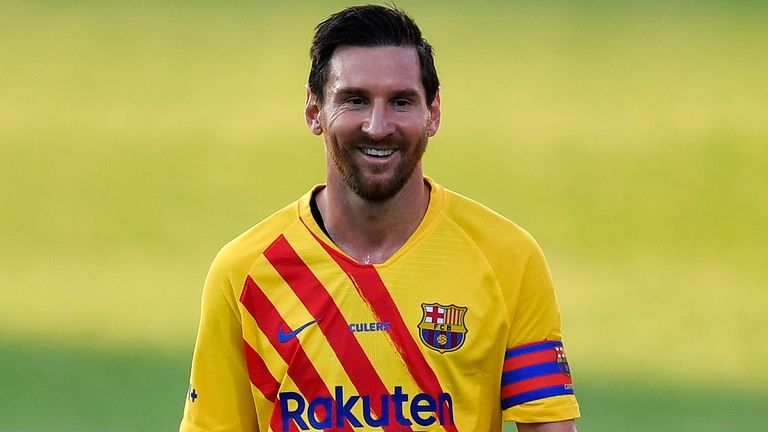 Lionel Messi has again beaten Cristiano Ronaldo to top the list of the world's richest footballers.
In the annual list published by Forbes magazine, Messi – who was denied what would have been a highly lucrative transfer away from Barcelona earlier this summer – came out on top with total earnings of $126m (£98m), split between $92m (£71.6m) in salary and $34m (£26.4m) in endorsements.
Ronaldo came in second with earnings of $117m (£91m) combined with his status as the most followed footballer in the world on social media.
In what was a repeat of 2019's top three, Neymar came in third on the Forbes list ($96m, £74.7m) with his Paris Saint-Germain team-mate, 21-year-old Kylian Mbappe, in fourth spot ($42m, £32.6m).
Source: Read Full Article