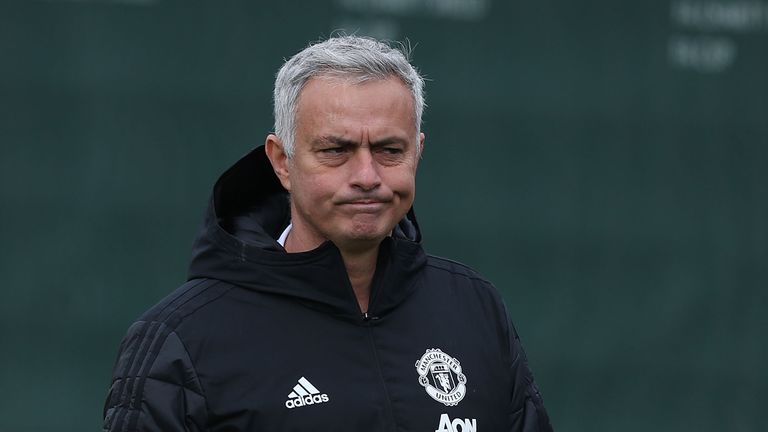 Jose Mourinho has taken another veiled shot at Manchester City's spending, while claiming he has been forced to rebuild at Manchester United.
The sides meet in the Manchester derby at the Etihad Stadium on Sunday, live on Sky Sports, with United nine points adrift of Premier League leaders City.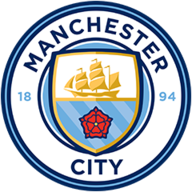 Man City vs Man Utd
November 11, 2018, 4:15pm
Live on
Mourinho and Pep Guardiola are both in their third seasons in Manchester, but the United boss feels he has been forced to work harder to develop the players he inherited.
He appeared to reference City's outlay on their defence last season, when they spent £183.1m to sign Kyle Walker (£50m), Benjamin Mendy (£49.2m), Danilo (£26.9m) and Aymeric Laporte (£57m), to illustrate his point.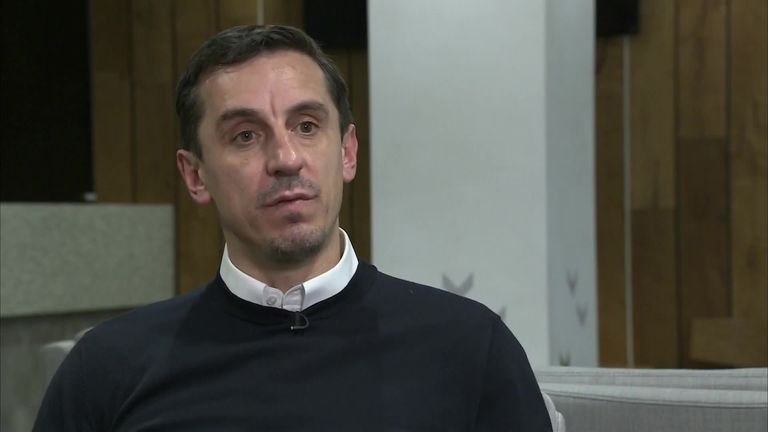 "If I need a full-back and I buy four, it is easier," Mourinho said. "If I need a full-back because I am not happy with Luke Shaw's level, the easiest thing is to buy four. Some clubs can buy four.
"We didn't buy a left-back for three years, we were wishing and working with Luke to be that left-back.
"But during that process we played Matteo Darmian, we played Ashley Young, we played Marcos Rojo. We didn't buy four.
"There is a difference. To buy four you only need good scouting and money – to make players takes more time."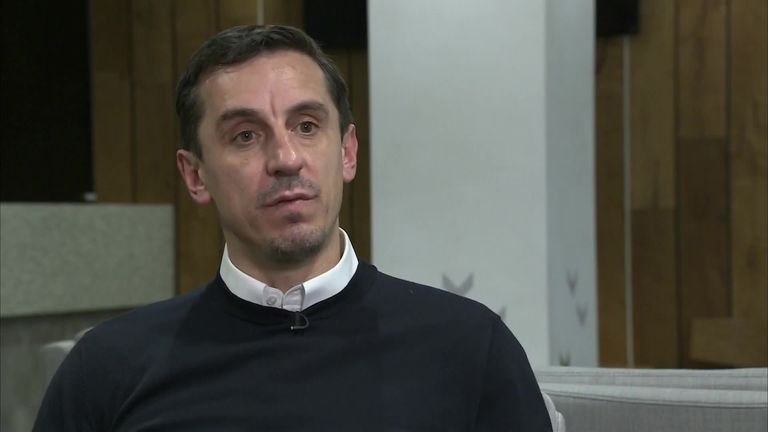 Guardiola has spent a total of £541m since taking over at City, while Mourinho has been given £387m to spend by United.
Mourinho is never slow to highlight that spending disparity, and he also pointed out the loss of some key players in recent seasons has meant United have been in a period of transition.
"In my first season I had a situation of players like Wayne Rooney, Michael Carrick – phenomenal players, some of the most important players in past years – going to the end," Mourinho continued.
"It was hard work with people like Luke and Anthony Martial, for example, because, for these talented players to come to the level that they are, is a process.
"To transform talent in professional players, stability, performance, players is a hard work process. So it is rebuilding, yes."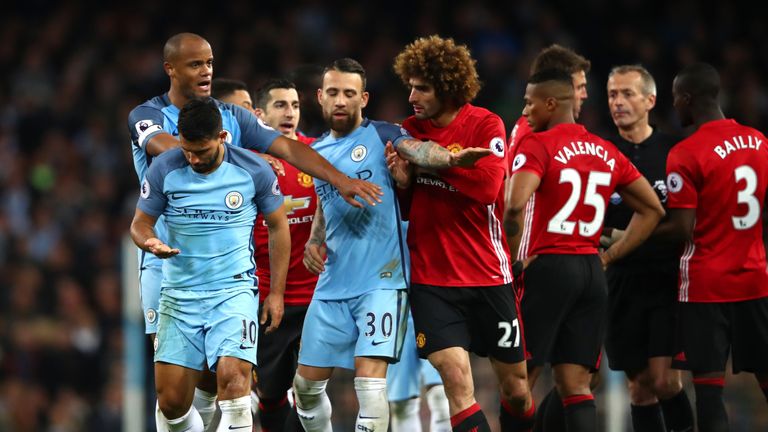 City's attack on Sunday is likely to be spearheaded by Sergio Aguero – a player Mourinho admires but still appears to harbour a grudge against for his role in getting Marouane Fellaini sent off in this fixture two seasons ago.
"I admire him because of his fantastic qualities," Mourinho said. "There are little things in his game that I am not a big fan of, but the numbers speak by themselves. The number of goals he scores.
"It is not about scoring for one season, it is about scoring goals in your career. It is about scoring goals in a different league, like the Spanish league. Clearly he is a goalscorer all over the world."
Asked what it was about Aguero he was not a fan of, Mourinho responded: "I keep [that] for me."
Source: Read Full Article