It is easy to judge Jamie O'Hara. Rated the most talented of his generation at Tottenham not very long ago, but now playing non-league football for Billericay Town, it looks like a sad story of a career gone wrong. O'Hara wanted to be famous, he wanted to be David Beckham, but the celebrity world had its fun with him and spat him out. Reducing him to a demeaning last few years, on 'Celebrity Big Brother' and now in the National League South.
But to spend an afternoon with O'Hara, at a Harvester just off the M25, is to learn something of the pain he has carried with him his whole career. Of the desperation for fame that he now regrets. Of the depression that gripped him when his career collapsed. And of the fact that no-one is more critical of O'Hara's mistakes than he is himself.
This Saturday O'Hara will play the most important game of his season so far, an FA Cup first round game for Billericay against Chesterfield of the National League. It is a long way from when he featured in the 2009 League Cup final for Spurs, or the 2010 FA Cup final for Portsmouth. Back then he was a tenacious young midfielder with an incisive left foot. But his career as an elite footballer effectively ended in the summer of 2016 when he was released by Fulham, at the age of 29.
Leaving Fulham that summer sent O'Hara into a "downward spiral mentally", when he did not even want to play football any more. "It was after Fulham when I deteriorated quite a lot. Dealing with the set-backs of football is hard. You don't realise. The pressure, the constant politics in football, the rejection. It's hard to deal with. I struggle quite a lot, I still deal with it now. Sometimes I have good days, sometimes I have bad days."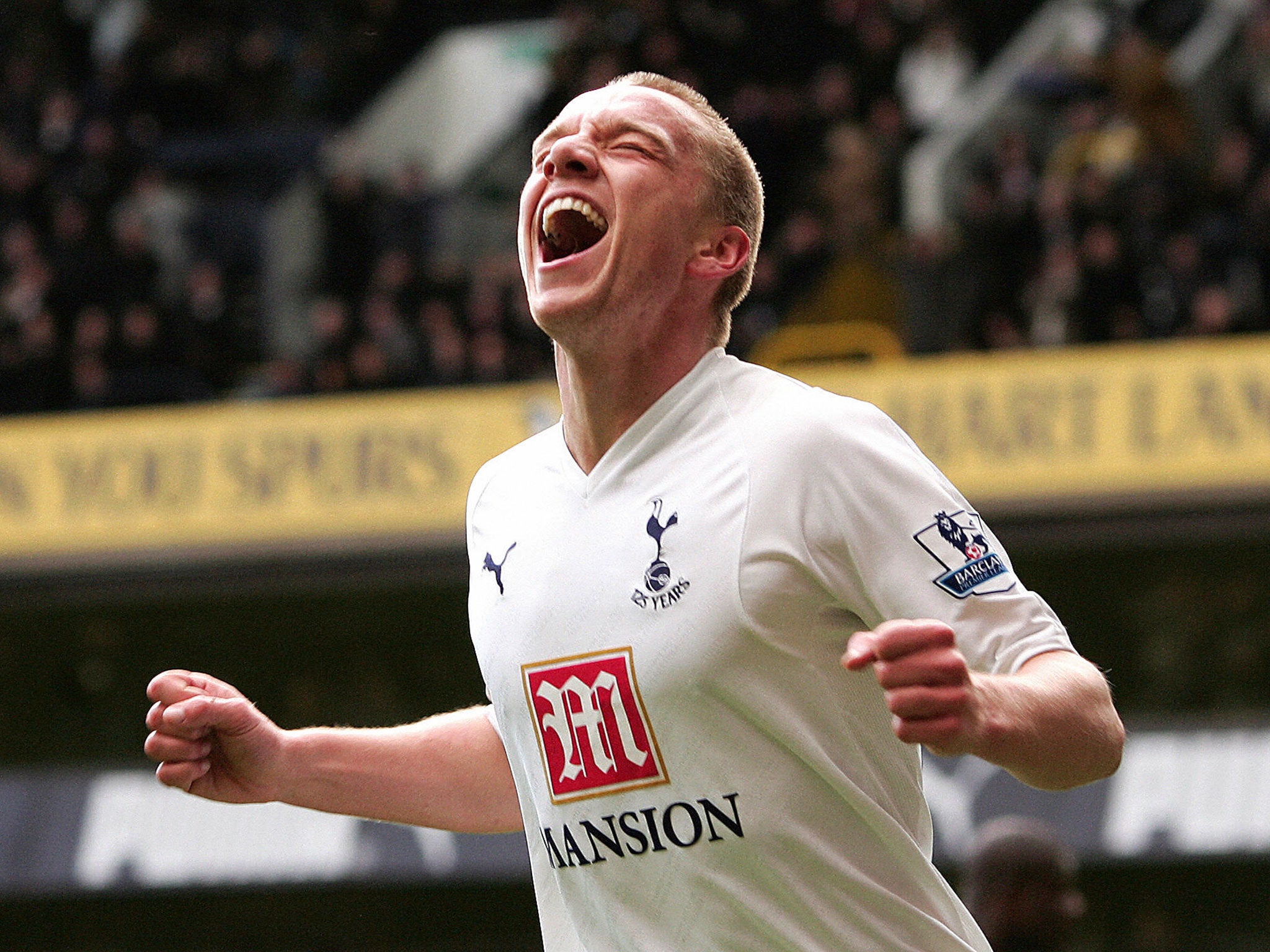 That was not even the start of O'Hara's depression. Some of the worst days came late in 2014, as he went through a painfully public divorce from Danielle Lloyd and was paid up by Wolves, three years after his disastrous move there. "I'd got caught cheating and me and Danielle split up. All I wanted to go was go away and hide. No-one know where I am, no-one see me. I wanted that for years and I couldn't get away from it."
O'Hara will never forget how it felt when he could not even bare to be awake. "You don't want to train, you don't want to get out of bed. You don't want to do anything. For me, I would just sleep. Because when I was sleeping I wasn't thinking. And when I was awake I was just constantly thinking and thinking and thinking and thinking. I went through some bad times, some really difficult moments."
And with no home, no club, no routine and no prospects, O'Hara thought about taking his life, at the age of 28. "The worst time was when I wasn't doing anything, I was driving around. I wasn't allowed back to my house because I was going through a divorce, so I was staying in hotels, living out of my car. It was a nightmare situation. And there were a couple of times I just thought about driving into a bridge."
It was only O'Hara's love for his three young sons, Archie, Harry and George, that saved his life. "My three kids, I couldn't do that to them. I felt that I was going to let them down more than anything. And that would be the worst thing for me, to let them down. That is when I decided to get help. Because it got to that point." So he checked into a rehab centre in Surrey with depression, and sought out counselling with the PFA.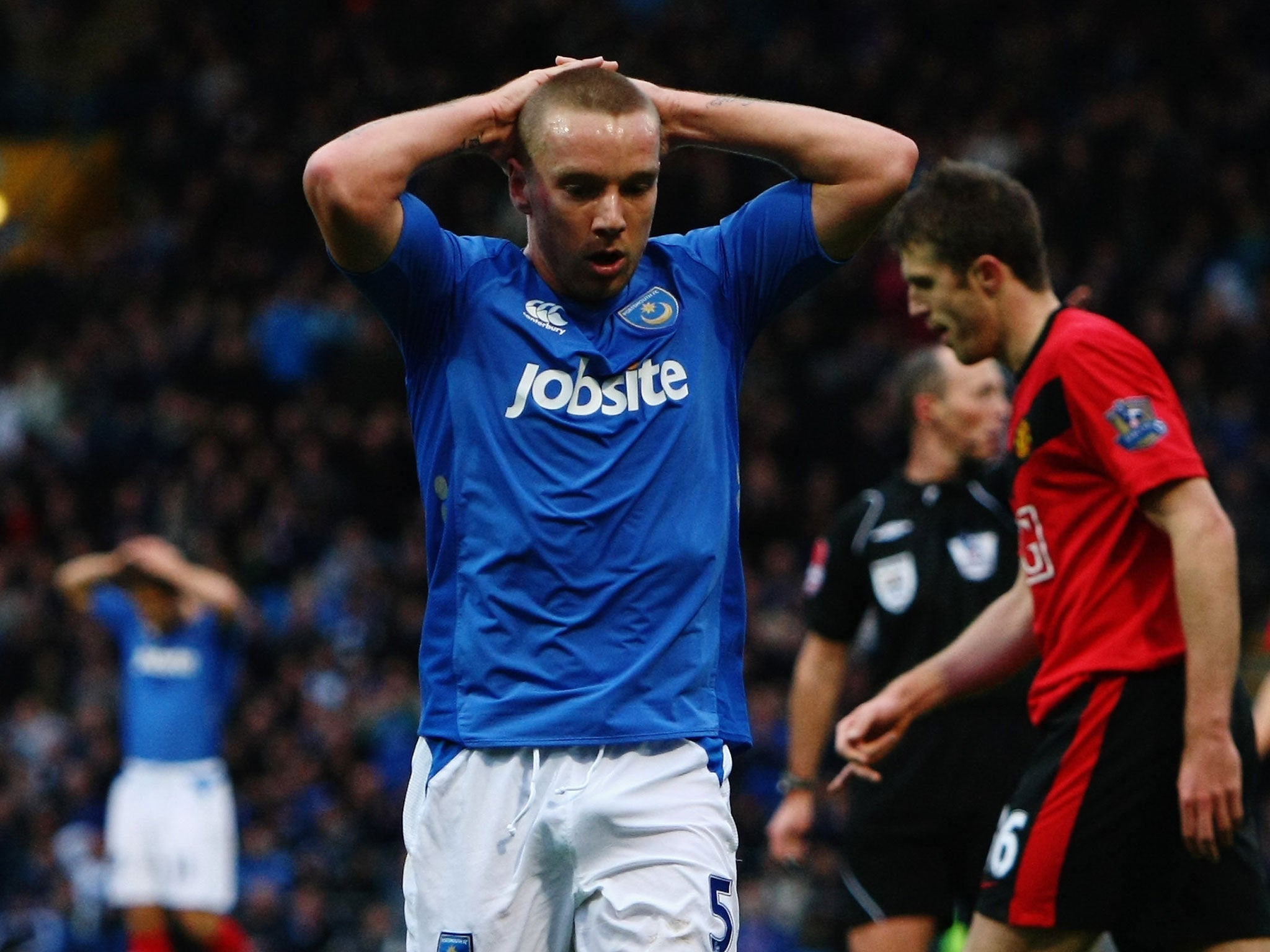 Looking at what led O'Hara to this point, you can point to plenty of bad luck with injuries: back surgery, double hernias, meniscus repair, groin and ankle problems. Or you can look at plenty of bad decisions he has made, all of which O'Hara admits to: pursuing the validation of fame, leaving Spurs too soon, taking his foot off the gas at Wolves.
But remember that when O'Hara was 17, and starting out at Tottenham, he lost his mother Anne to cancer. She was 46. Like anyone who loses a parent in their formative years, O'Hara found his life distorted forever, his tight-knit family "ruined" by the tragedy. Without that anchor of maternal advice and direction, O'Hara started to come adrift.
"There were a lot of times when I wished my mum was around to pull me back in check. I love my dad and he's incredible, but you don't listen to your dad do you? If your mum says something, you listen. There's a lot of times in my life where I thought, 'shouldn't have done that, shouldn't have done that.' If my mum was around she'd say 'what are you doing, get your feet firmly back on the ground, remember you're just a kid from Dartford.' There's a lot of times where I wish she was around, a lot of situations I put myself in, I wouldn't have been if my mum was about. That was the biggest thing I missed, having that person to say 'sort yourself out.'"
Football was O'Hara's "sanctuary" from grief, and he soon impressed Juande Ramos, making his first-team debut at 21. Harry Redknapp liked O'Hara too, but he gave him a warning, which O'Hara ignored. "I made some mistakes in terms of being too public profile, definitely. Harry Redknapp warned me about that a long time ago. I didn't take his advice, and actually I should have. Because it was probably the best advice he gave me. 'Stay out of the public eye. You're a footballer, be a footballer.' And at that stage, I was young, I was going out with Miss Great Britain. I wanted to be the next David Beckham. It didn't work out like that."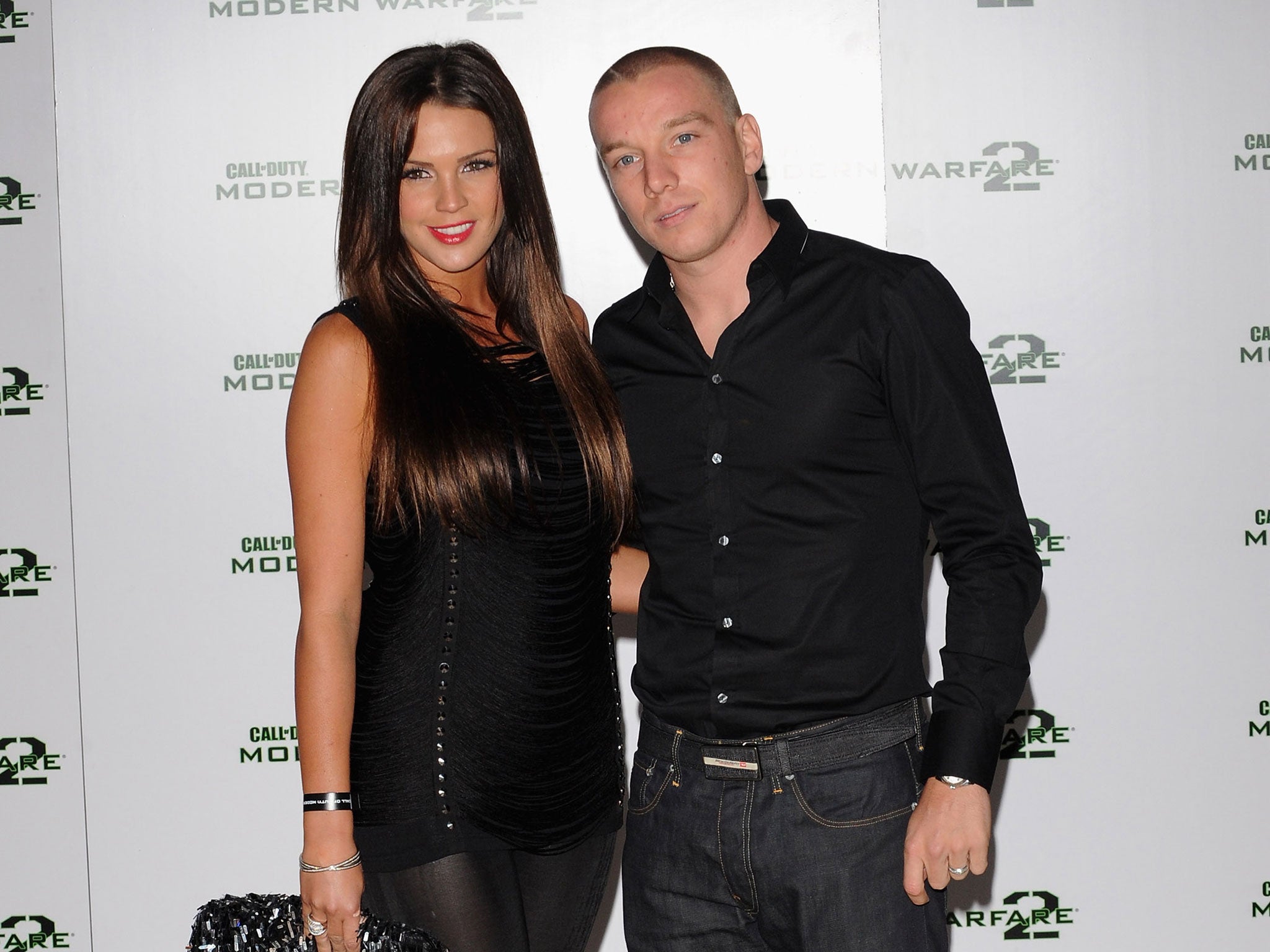 As O'Hara's career started to decline – Spurs to Portsmouth to Wolves – he became more famous. Eventually he was known more for his marriage and social life than his football. And unlike Beckham, his football was not good enough to speak for itself. "It got to a point where I was getting pictured on a Saturday night coming out of a club after getting beat. It wasn't the right thing to be doing. I put myself in a situation where I couldn't get out. I regret not taking people's advice when I should have. People were trying to help me. But I was young and I was stubborn and I thought I knew best. And I didn't."
"And it's only now when I look back at 32, you look back in hindsight and think: What are you doing? What are you doing those stupid magazines for? Being pictured out. Keep your mouth shut. Play football. Remember what you dreamed of doing when you were a kid. I let the other side of the game become too focal in my life. And I didn't want it, I got caught up in it."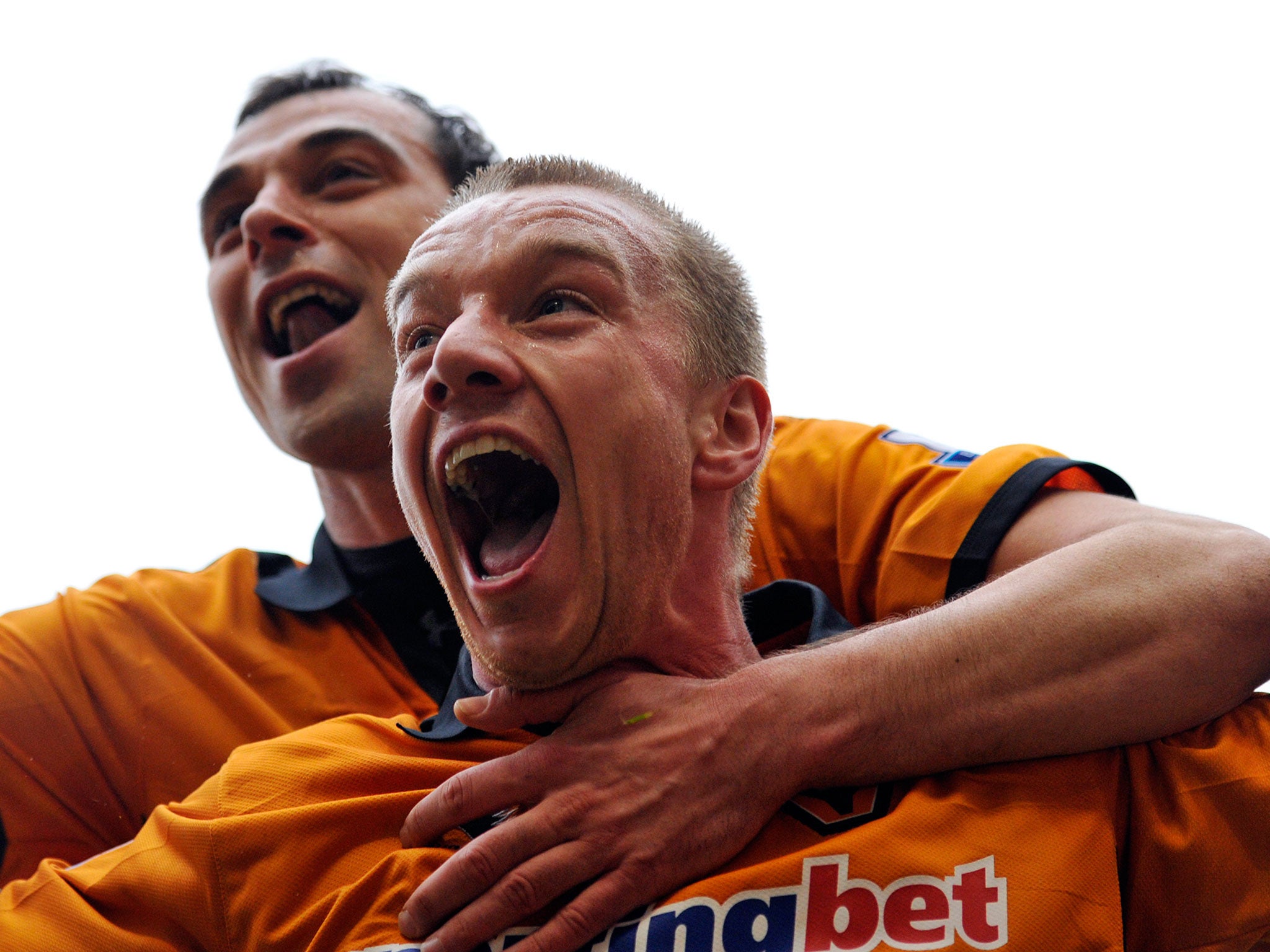 In June 2011, O'Hara signed a five-year £8m contract at Wolves, starting on a salary of roughly £30,000 per week. "I took my foot off the gas," he admits. "I got the great contract and I took my foot off the gas. It's sad really because I look back and think it could have gone so right, and it went so wrong. In hindsight I look back and think 'I should have just kept my mouth shut and played football.'" And with injuries and selection keeping O'Hara out of the picture at Wolves, fame was left as his only crutch. "You end up trying to chase something because the football's not there. I was injured, not playing football, so I'm trying to chase a buzz. Going out. Partying. Holidays. Anything for a buzz. Just to look for something to feel like you're important, people look up to you. When that's taken away from you, you're like 'wow, what am I doing?'"
This meant living a celebrity lifestyle that O'Hara now admits was "way beyond" his means. Especially when he was earning relatively little at Blackpool and Fulham. Even more so after his expensive divorce. "I've played football my whole life. I've earned a lot of money, but I've spent everything, really. And at 32 years of age, you sit there and think, 'bloody hell, what have I got to show for it?"
That is why in January 2017, after failing to get fit enough to play for Gillingham, he went on Celebrity Big Brother along with Calum Best, Brandon Block and Jedward. You might think O'Hara did it just to stay on television, but he insists that he had no option but to take the money, a sum he is still not even allowed to disclose. "I needed the money because of the divorce. It was a lot, an offer you couldn't refuse. I'd left Gillingham, I couldn't sign for anyone. And I was sat around for six months. And all of a sudden my money started dwindling, dwindling, dwindling. It was the first time when I hadn't been getting a monthly wage every month. It was the first time I thought, I can't just sit around forever."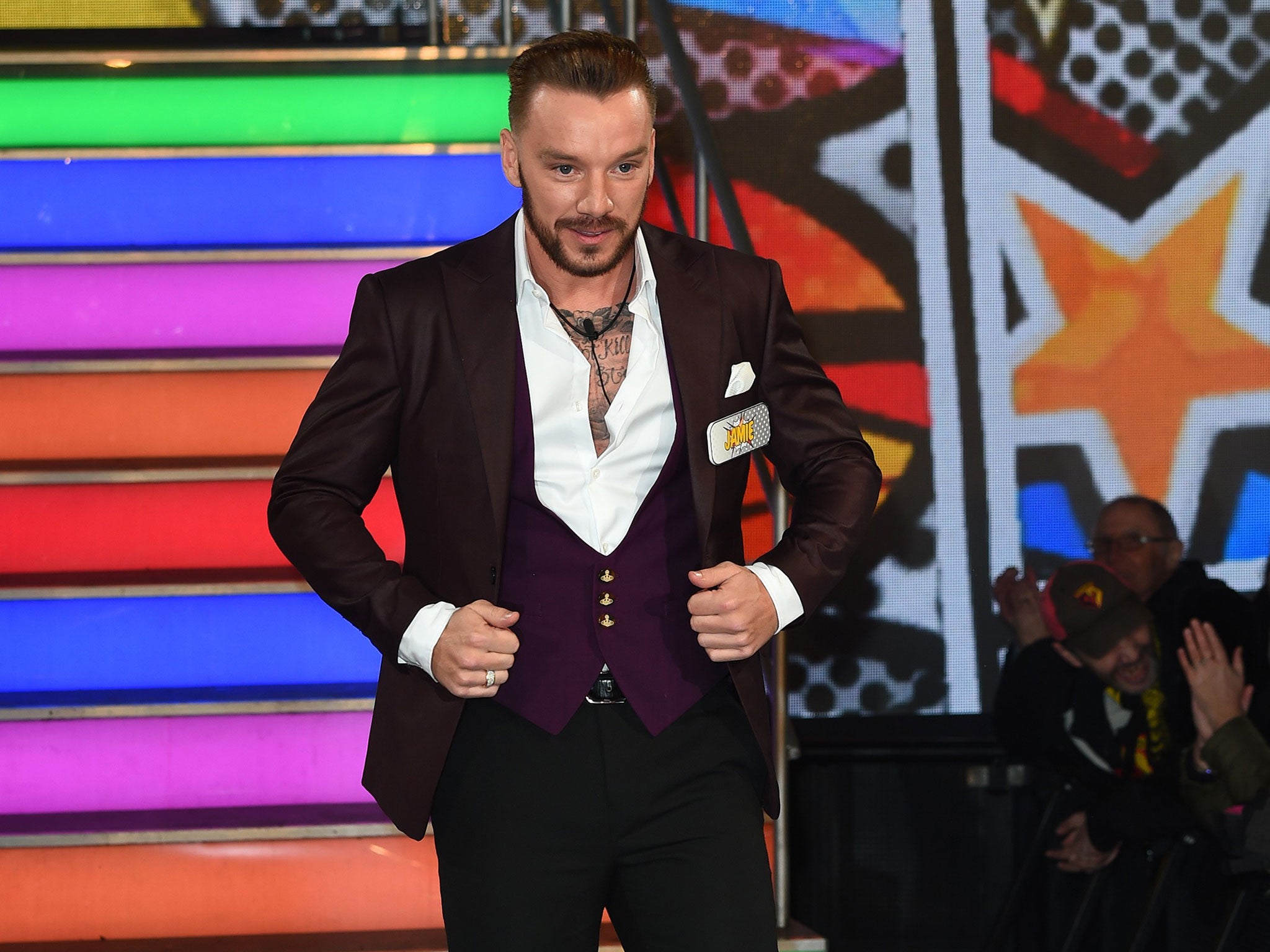 After leaving Big Brother, O'Hara wanted to play football again and ended up signing for Billericay Town in the Ryman Premier Division. It is not a normal non-league experience and yet O'Hara has found an authenticity in it – playing football every week, close to his home – that has turned his life around. And whatever you might think about Glenn Tamplin, O'Hara speaks about Billericay's owner and manager with loyalty and love.
At first O'Hara hoped that Billericay would be his platform back into League One or Championship football, but he now knows how unlikely that is. But he accepts his place in the sixth tier of English football, because there he has found some stability and peace in his life. He used to sulk about falling so far, but now he does not. "I can get frustrated because I see players playing at a higher level who I know I'm as good as, if not better. But I've got to look at my past mistakes. Mistakes I've made as a person, in the media, situations I've put myself in. But don't beat yourself up. Be happy where I'm at. And happy that I'm playing football."
That is what O'Hara lost sight of some time ago, getting caught up in the world of glossy magazines, celebrities and reality television. Only now, after hitting rock bottom, has O'Hara realised what really matters to him, and what does not. "I'm living really normal now. I used to live this extravagant lifestyle which was all…b*****ks. I've moved out of Essex now, I've moved back to Dartford, near my dad's. I'm out of the whole materialistic world that I was in, the Essex celebrity scene. I've got some great friends there, but the whole scene, it's just fake. It's a fake world."
That world has spat O'Hara out, but he is delighted to be free of it. "The biggest thing I've realised is that playing football makes me happy. I was trying to do everything, to be everything, instead of just being a footballer, and not thinking about everything else. I love it at Billericay because I can just be a footballer, just one of the lads. I've got football back where I want it to be. I'm the happiest I've been for a long time."
For confidential support call Samaritans on 116 123.
Follow the Independent Sport on Instagram here, for all of the best images, videos and stories from around the sporting world.
Source: Read Full Article