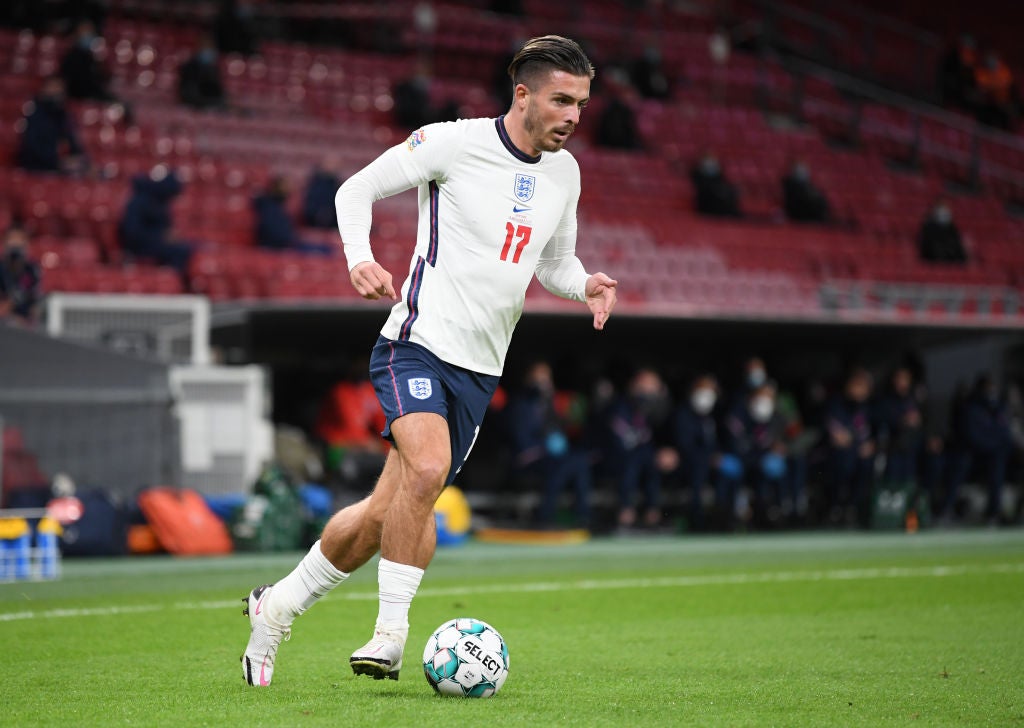 Why, then, did it take an injury to Marcus Rashford during the September camp for Grealish to finally be given a chance?
That might be because, even after this stand-out performance against Wales, Gareth Southgate was left wanting more. It's not that the England manager wasn't impressed by Grealish's display or uncomplimentary in his post-match comments. Southgate was "very pleased" with what he had seen from a player who he has previously worked closely with while in charge of England's Under-21s, winning the Toulon Tournament together in 2016.
Still, some of his praise for Grealish's display came in the form of advice. "The area he got into for the goal he created is where he should aim to be more and more regularly," Southgate said. "You want a player with his ability around that final third as much as you can. He's good at receiving deep but I keep stressing to him that they're the areas of the game where he can make a difference and he did that tonight."
In the very same answer, Southgate went on to hail Mason Mount, introduced as a second-half substitute and a player who has kept Grealish out of the squad in the past. "Mount coming on in that position or similar position, I thought had an excellent impact on the game," the England manager added. "He presses so well, he moves the ball so quickly. He had a real impact in setting up two or three chances, an immediate impact on the game."
There has always been a sense that Southgate places more trust in other players that share Grealish's position. A couple of months before Aston Villa's return to the Premier League, Southgate suggested that Grealish would need to play well in the top flight before he could be considered for England. Mount was on loan at Derby County at the time and, though yet to make his international debut, had received his first call-up the previous October.
But Grealish is different. Special, you might say. There is an image from Wembley last night which shows him surrounded by four Wales players – Will Vaulks, Dylan Levitt, Neco Williams and Chris Gunter. Think of that famous image of Diego Maradona facing down a group of Belgian defenders at the 1982 World Cup, only with two fewer bodies around him. Wales' kit – red with a gold trim – isn't even too dissimilar from Belgium's.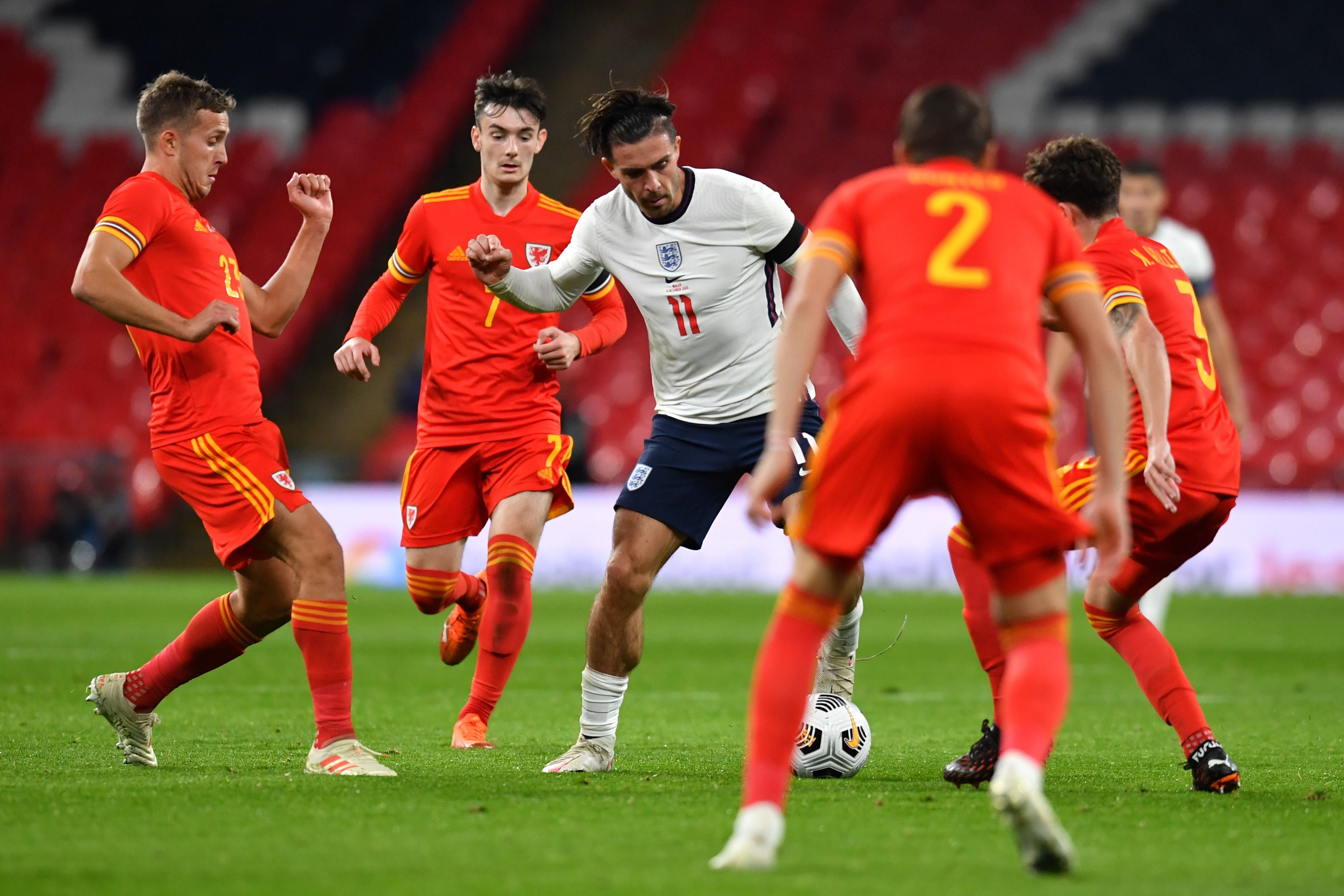 The truth about that photo of Maradona is that he was not being marked by six Belgian defenders. In fact, he had just received the ball from a short free-kick. The defenders were part of the wall, hence why they are all bunched up together. Maradona didn't dribble through them all on the way to scoring a great individual goal, either. He attempted a pass and did not complete it.
The photograph of Grealish is similarly misleading. Seconds after that shot was captured, he hung onto the ball a little too long, ran down a blind alley, exchanged a gratuitous one-two with Bukayo Saka on the left wing and then passed the ball backwards into his own half. It was his final action of the night. A minute or so later, he was substituted. But what happened after the photograph was taken is not the point.
The point is that it is rare to find a player with that aura, that mystique, one who is such a captivating presence on the ball that if you see a still image of them crowded out by a gang of defenders, you simply assume that they must've beaten them. England have waited decades to have a talent like that in their ranks. Grealish has waited five years for the opportunity to prove he is that player. He is, finally, getting his chance.
Source: Read Full Article