Gary Neville believes Mauricio Pochettino has "laid the first bricks" for a move away from Tottenham with his midweek comments prior to tonight's match with Manchester City.
Pochettino said he has "the worst feeling out of nearly five years of starts to the season", despite it being Tottenham's best ever start to a Premier League campaign.
"I don't know why," Pochettino continued. "It is so difficult to explain because the circumstance because many things happened, disappointed because we are still waiting for the new stadium and the expectation was to be there."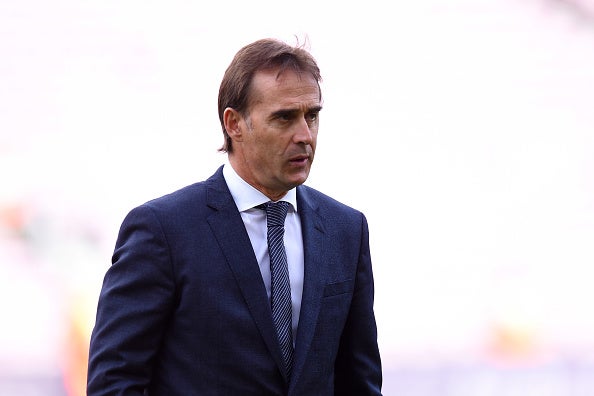 Real Madrid are preparing to sack Julen Lopetegui, who has lost four of his last five games in charge of the Spanish kingpin, while Jose Mourinho's reign at Manchester United is still decidedly unsteady.
Pochettino is believed to be Madrid's preferred candidate to takeover although they are resigned to the fact that the Argentinian won't leave Tottenham mid-season.
Their desire to secure Pochettino's services has also reportedly proved a stumbling block in negotiations with Antonio Conte who Madrid only want to offer a one-year contract.
"Mauricio Pochettino is a brilliant coach," Neville said. "We love him to bits, but he was always going to want to manage what would be the superclubs of Europe. And there are a couple at the moment who you can imagine in the next 12 months will be changing manager and they'll be having a look at him. And he knows they'll be having a look at him."
"Has he taken it as far as he can? It feels to me that he's laid the first bricks of a foundation there for a movement away from the club and started to sort of prepare the ground."
"I think [Pochettino's] big fear is they go into a big game, they lose
Follow the Independent Sport on Instagram here, for all of the best images, videos and stories from around the sporting world.
Source: Read Full Article