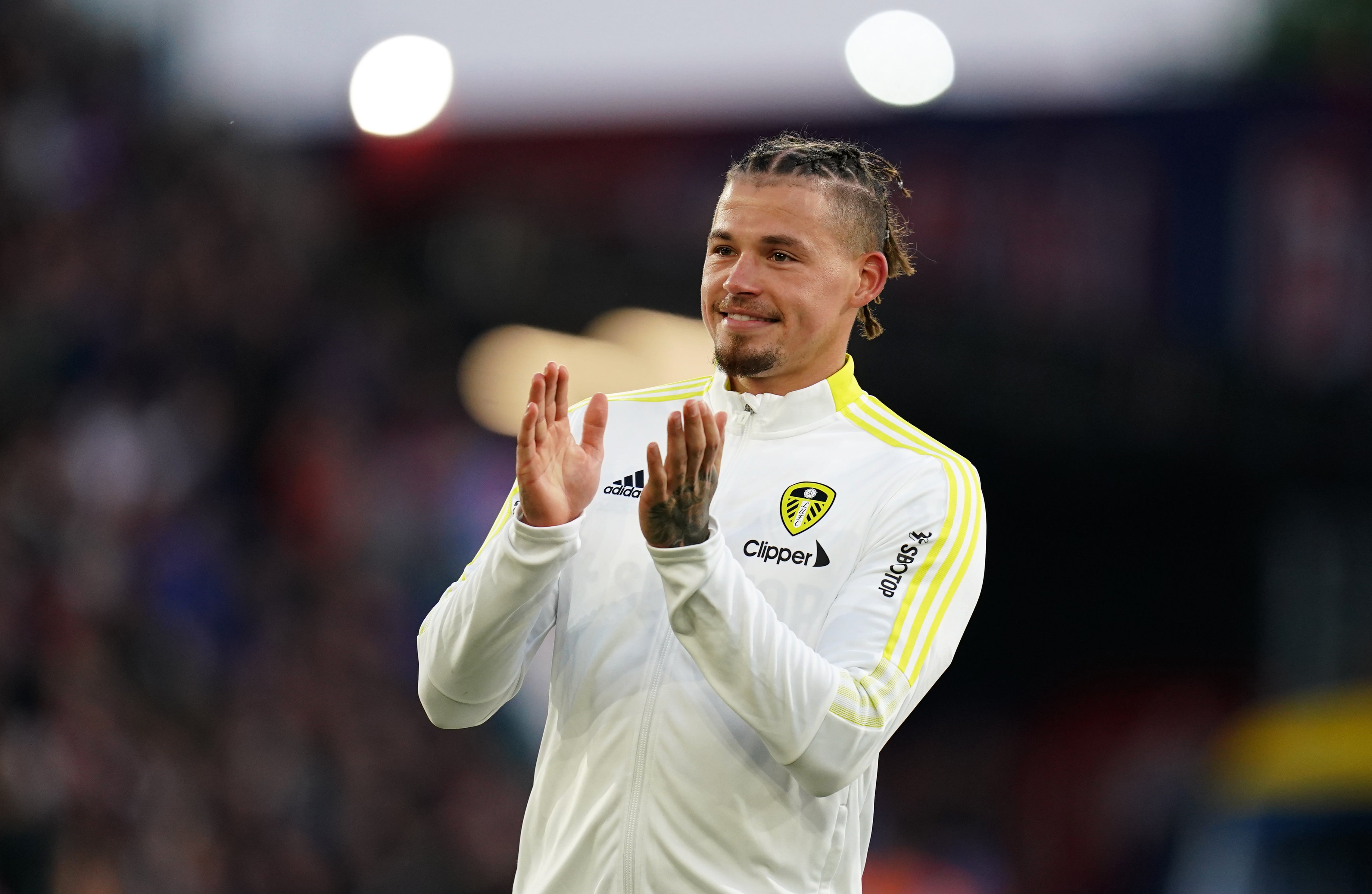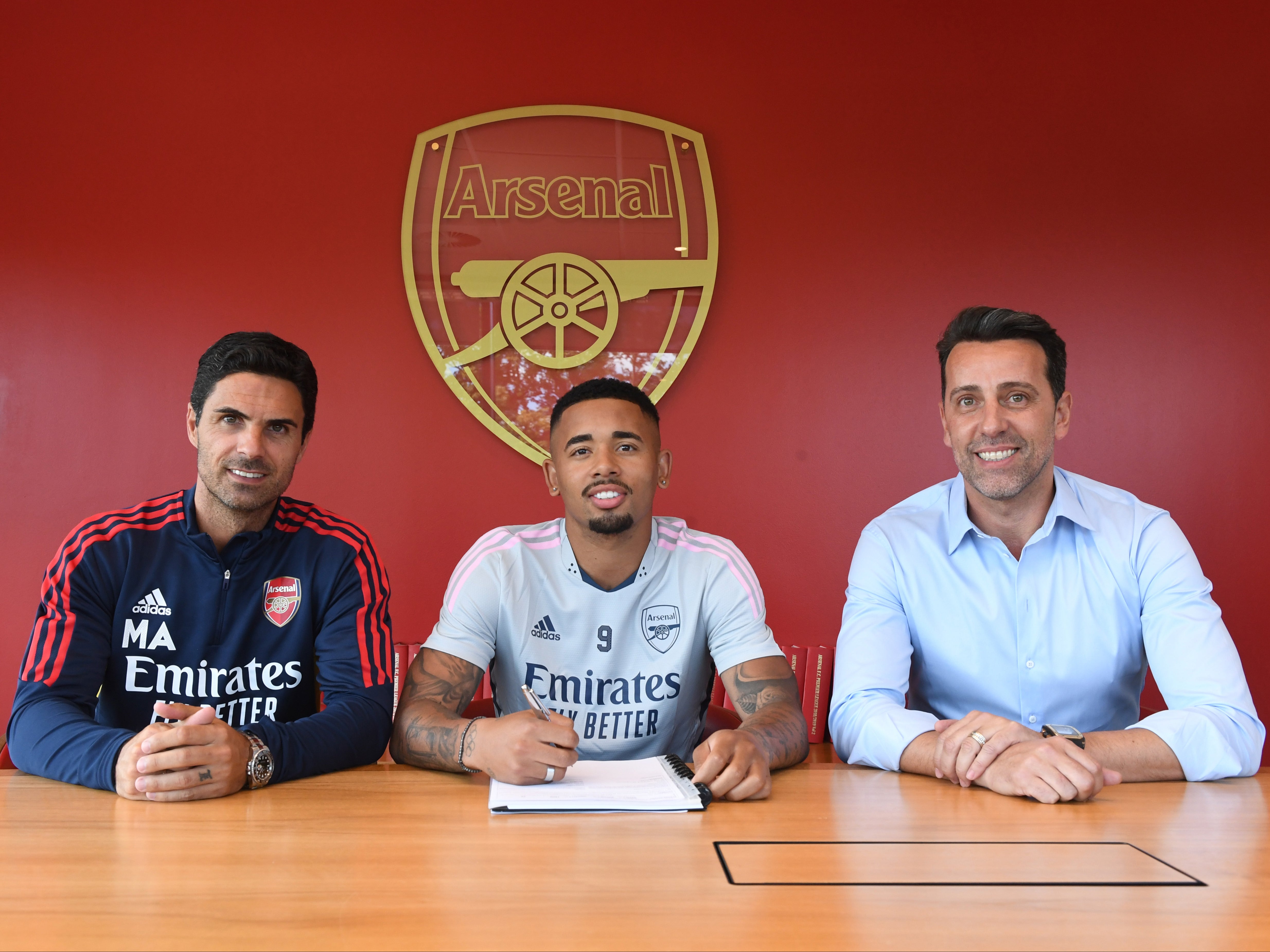 He may seem the anti-Aubameyang, and not merely because Arteta exiled the former captain as Arsenal in effect paid for him to go, before making Jesus among the most expensive arrivals in their history. The Gabonese could be a low-touch high-impact player, rarely involved in general play but potentially deadly. The busy Jesus can have the opposite effect: he contrived to underperform his expected goals in each of his six Premier League campaigns with City.
But in his first interview with Arsenal, he cited his time there with Arteta. "He helped me a lot," he said. "We would always stick together after the training sessions and do some finishing or something." The paradox of Arteta's management may be that forwards became less potent under him at Arsenal – even if ageing was a factor for Aubameyang and Lacazette – but more productive when he was Guardiola's assistant at the Etihad.
Jesus' two most prolific years were the Spaniard's last full campaign, when he struck 21 times, and the season when he departed in December, which yielded 23. They were also the two best in front of goal for Raheem Sterling, another to benefit from Arteta's attention on the training ground. Arguably, both suffered from the Spaniard's departure. Left to his own devices, Guardiola veered into the world of false nines and fielded more midfielders in the front three.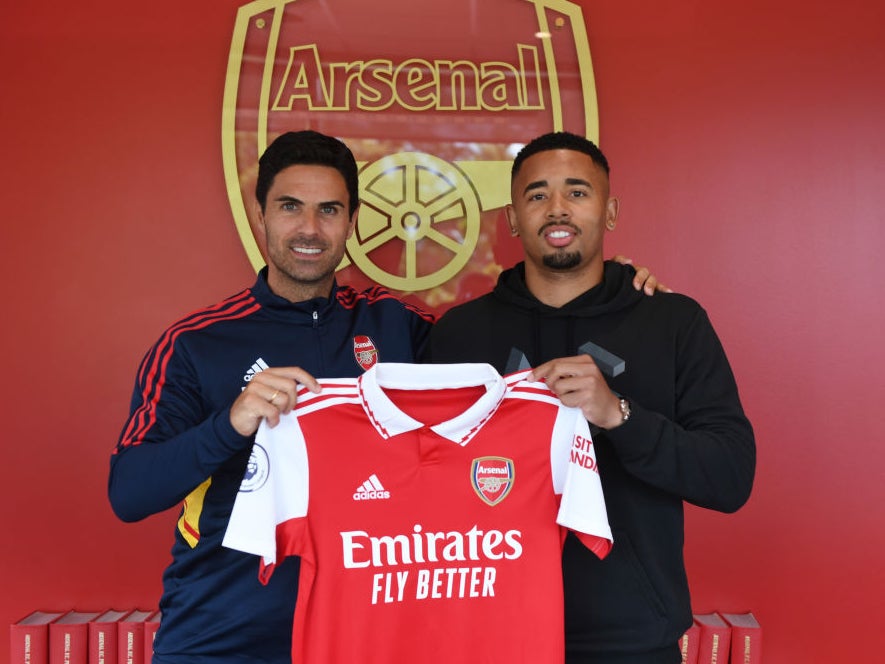 Gabriel Jesus has reunited with Mikel Arteta at Arsenal
Yet he rarely needed a second invitation to praise Jesus. "If there's one person who deserves the best in life for him, his family, and his friends, it's Gabriel," he said in April. It is a trait he shares with his former sidekick. Arteta has fallen out with Mesut Ozil and Aubameyang. An ode to Jesus suggests a hat-trick is unlikely. "It's a package," he said, explaining the appeal of his new recruit. "Start with his character, the person, the smile and what he represents as a human being. Then he's an incredible professional, with his work ethic and enthusiasm."
Yet his personality and attitude have rarely been in doubt. The question, given the difference in output between Arsenal's strikers and Harry Kane, instead revolves around whether Jesus can either be as clinical himself or, with his selflessness, enable Arsenal and their band of midfield raiders to outscore Spurs. The tributes and his large medal collection can camouflage the reality he has not kicked on to become the world-class striker City seemed to be acquiring in 2017. Instead, he feels the signing who could define Arteta's reign at Arsenal: for better or worse.
Registration is a free and easy way to support our truly independent journalism
By registering, you will also enjoy limited access to Premium articles, exclusive newsletters, commenting, and virtual events with our leading journalists
{{#verifyErrors}} {{message}} {{/verifyErrors}} {{^verifyErrors}} {{message}} {{/verifyErrors}}
By clicking 'Create my account' you confirm that your data has been entered correctly and you have read and agree to our Terms of use, Cookie policy and Privacy notice.
This site is protected by reCAPTCHA and the Google Privacy policy and Terms of service apply.
Already have an account? sign in
By clicking 'Register' you confirm that your data has been entered correctly and you have read and agree to our Terms of use, Cookie policy and Privacy notice.
This site is protected by reCAPTCHA and the Google Privacy policy and Terms of service apply.
Registration is a free and easy way to support our truly independent journalism
By registering, you will also enjoy limited access to Premium articles, exclusive newsletters, commenting, and virtual events with our leading journalists
{{#verifyErrors}} {{message}} {{/verifyErrors}} {{^verifyErrors}} {{message}} {{/verifyErrors}}
By clicking 'Create my account' you confirm that your data has been entered correctly and you have read and agree to our Terms of use, Cookie policy and Privacy notice.
This site is protected by reCAPTCHA and the Google Privacy policy and Terms of service apply.
Already have an account? sign in
By clicking 'Register' you confirm that your data has been entered correctly and you have read and agree to our Terms of use, Cookie policy and Privacy notice.
This site is protected by reCAPTCHA and the Google Privacy policy and Terms of service apply.
Source: Read Full Article