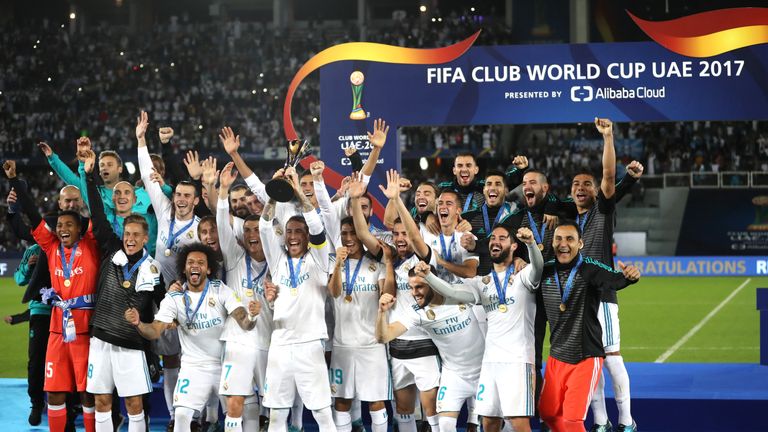 FIFA council members are set to vote on whether a revamped version of the Club World Cup would be held annually or every four years, according to Sky sources.
Proposals for an expanded version of the competition, which currently takes place annually, are being discussed at the FIFA council meeting in Rwanda on Thursday and Friday.
Official documents seen by Sky Sports News outline the options council members will be given.
One option would be the new competition being held every four years and taking over the slot currently reserved for international tournament, the Confederations Cup, which is held in June the year before a World Cup.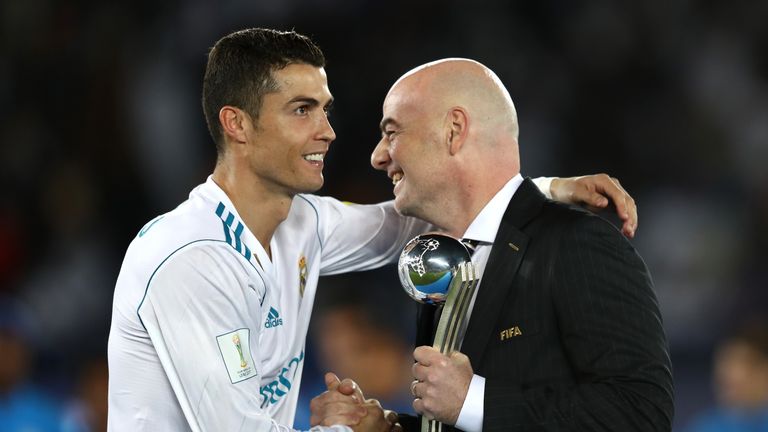 The alternative would be for an annual competition, held "as a pre-season tournament in July-August" or "in another time slot to be discussed further".
UEFA is opposed to the plans to alter the competition from its current format as a seven-team tournament that takes place every December, and is expected to vote against them.
The new format would see 24 teams – including 12 from Europe – compete over an 18 day period.
The plans for the new club tournament were revealed alongside the idea of a new 'mini World Cup' for international teams, that would take use a similar format to UEFA's Nations League competition.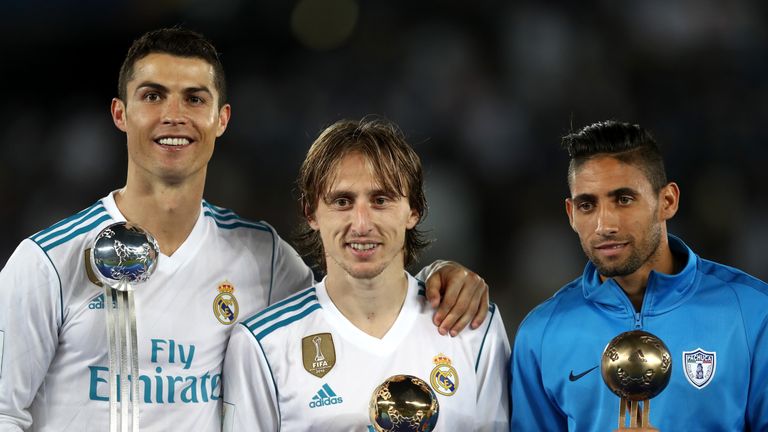 The tournaments have the potential to be highly lucrative, with Infantino having revealed to FIFA Council members in May that his plans are backed by a "solid and serious" group of investors willing to spend £19 billion over a 12-year cycle starting in 2021.
The letter did not outline the identity of the investors but several media reports have stated that Japanese conglomerate SoftBank Group is heading the consortium, which also includes Saudi Arabian sovereign wealth fund.
Earlier in the week UEFA president Aleksander Ceferin described the plans as "highly cynical and ruthless mercantilism" and accused FIFA of selling the soul of the game.
Source: Read Full Article