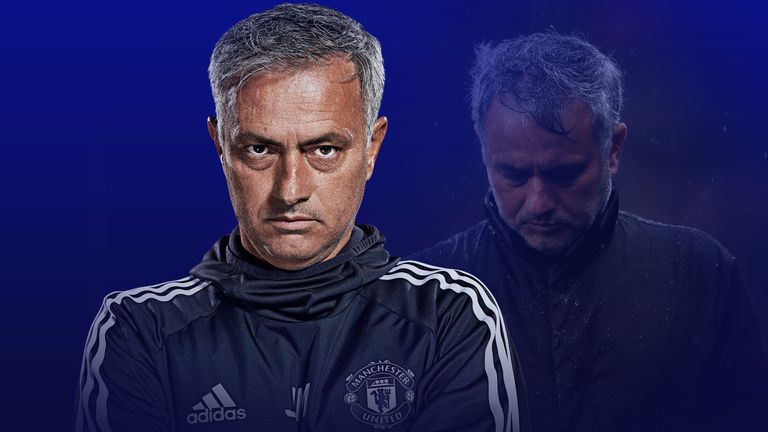 Does Jose Mourinho really have the quality at Manchester United to meet the demands of the job? We assess the squad and what needs to change for them to compete with their Premier League rivals…
Let's play a game. Put yourself in the shoes of Jurgen Klopp, Pep Guardiola or Mauricio Pochettino. You can sign any Manchester United player on a free transfer but there is one caveat. United are allowed to take someone in return who plays in that same position. How many swap deals would you be keen to do with this Manchester United squad?
David de Gea is an obvious one, although even he might be ignored by Guardiola for stylistic reasons. The defence? Ashley Young and Antonio Valencia are stalwarts, while Diogo Dalot and Luke Shaw have potential, but there would be little certainty of a deal. The three coaches might even prefer their third-choice centre-backs to anything at Old Trafford.
Alexis Sanchez? Maybe a year ago. Romelu Lukaku? Not for Harry Kane or Sergio Aguero and Klopp would be reluctant to risk losing Roberto Firmino. Fred was talked up but has struggled. Anthony Martial and Marcus Rashford could yet become superstars but Paul Pogba is perhaps the player most likely to be taken by all three and that is no sure thing.
This is just a hint of the problem at Manchester United. This squad required vast funds to put together but just because Pogba cost more than any other Premier League player does not make him better than any other Premier League player. Just because Sanchez is paid more than everyone else does not make him better than everyone else.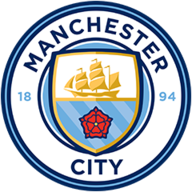 Man City vs Man Utd
November 11, 2018, 4:15pm
Live on
Fred, a £52m signing in the summer, has started only two of the last eight games and he struggled at Bournemouth. Eric Bailly and Victor Lindelof both cost in excess of £30m but Mourinho has felt able to name them together only once as a pair – in the 3-2 defeat to Brighton in August. The price-tag is an indicator of quality but it is not a guarantee of it.
None of which is to exonerate the Manchester United manager. Mourinho might point to the players who did not arrive – Toby Alderweireld and Harry Maguire were linked with a move to Old Trafford in the summer. But he must be regarded as at least partially responsible for many of those who have. Poor recruitment has left United adrift of their rivals.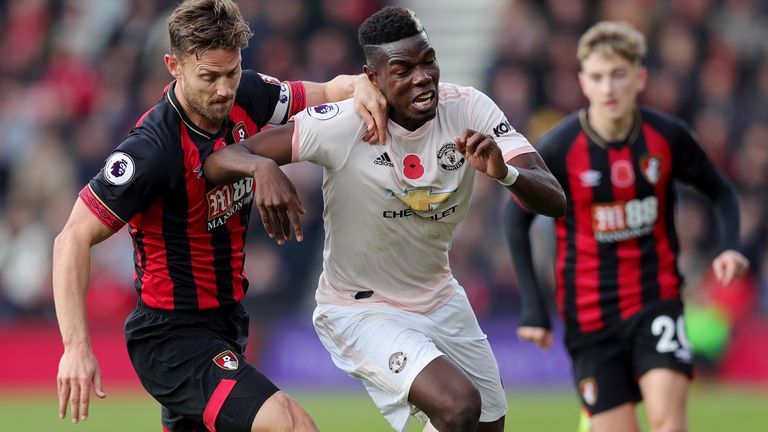 Moreover, Mourinho has a responsibility to develop the talent already at the club and not enough of them have improved during his reign. He has coaxed more from Jesse Lingard. Rashford continues to get time on the pitch too. But even the recent form of Martial upon being given an extended run in the team does not necessarily reflect well on the manager.
Martial has started each of the last five games and scored five goals in the process. If he starts against Juventus that will be the first time that he has been picked for six consecutive matches under Mourinho. The manager might argue that the form must come first but Van Gaal once selected him 19 times in a row. Is it any wonder that Martial's progress stalled?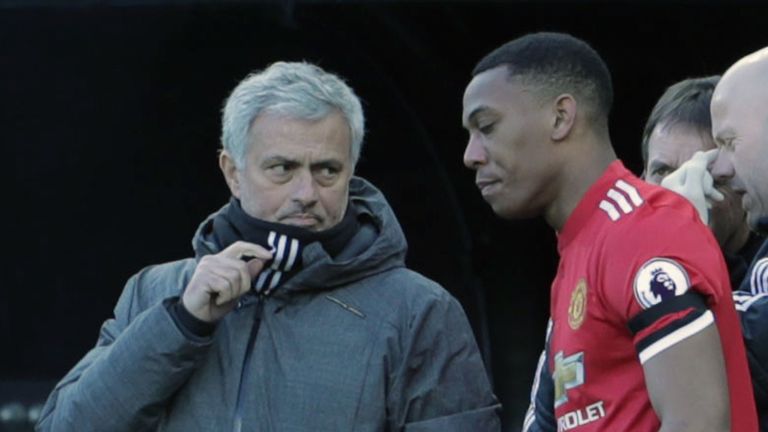 None of that matters now. One suspects everyone at United is aware that mistakes have been made over the past five years for them to find themselves in this position, playing catch up with their rivals. The challenge is to go about closing a gap that only appears to be getting bigger despite the 19 point advantage Manchester City accrued last season.
The concerns about Mourinho's style and his longevity are ongoing. But the key point is that if United are to turn to yet another man to fill Sir Alex Ferguson's shoes, the blame game will be irrelevant to their prospects. The next coach will inherit the same issues regardless.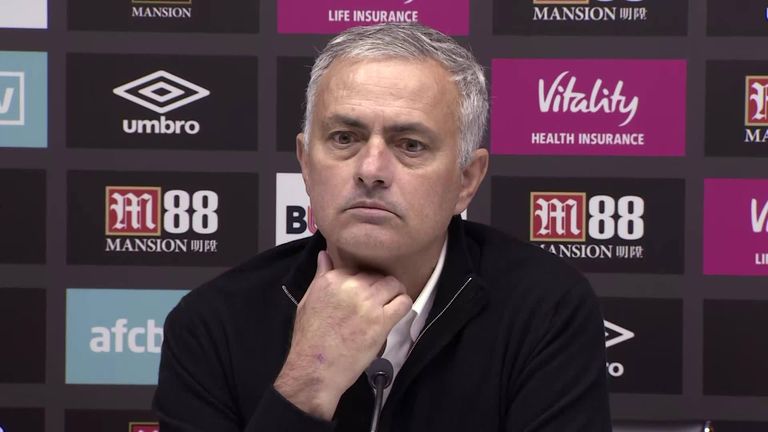 This is why, for all the Machiavellian manoeuvrings of which Mourinho is often guilty, there is little reason to doubt that he was genuine in his belief that United did very well to finish above both Liverpool and Tottenham last season. His squad may have been more expensively assembled but it did not possess greater quality than those teams.
Mourinho knew this. "It is difficult to believe that we finished second because you are capable of making people that finish second look like they were relegated," he said in the summer. "I won eight championships and three Premier Leagues but I keep feeling the second last season was one of my biggest achievements in the game."
When the net spend numbers are cited showing the lack of funding at Tottenham, Harry Kane is regarded as a free transfer and Lukaku is valued at £75m. But which of the two is the superior striker? Even Spurs' 3-0 win at Old Trafford hinged on small margins. Lukaku missed a big chance in the first half. Kane scored with a trickier header soon after.
Mourinho will not get much sympathy for that and nor does he deserve it. United remain one of the richest clubs on the planet and that makes it impractical for them to play the underdog despite his best efforts. Nevertheless, they go into a huge week with the odds against them. Not just because of Mourinho. But because his team is still not fit for purpose.
How can he change it?
Quality at the back
Nemanja Vidic was a January arrival in 2006 but solving centre-back problems is not easily done mid-season, even if rivals Liverpool did manage to do just that when bringing in Virgil van Dijk one year ago. Will the right man be available in the window? What is clear is that despite Lindelof's improved form, it is still an area that needs addressing.
According to Opta, United are the only team among the big six whose two first-choice centre-backs have both made errors leading to shots on goal so far this season in the Premier League. That's extraordinary given that Mourinho favours a more risk-free game than his rival coaches. Lindelof and Chris Smalling are just not quite as good as their counterparts.
Energy in midfield
The United defence has not been helped by what has been happening around them. Mourinho appeared to acknowledge after the win over Bournemouth that he is under greater pressure to deliver cohesion in the attacking third and that is leaving his team more open than he would like. The key to making it work could be more energy in midfield.
Ander Herrera made a difference on Saturday. "Herrera was the one that changed the game by giving the balance, the high pressure and the organisation that the team didn't have until then," said Mourinho afterwards. Whether it is the Spaniard or someone else, it seems clear that more intensity is needed in the middle of the pitch if United are to succeed.
Goals in attack
Martial's recent form has been essential for United given the slump that Lukaku is enduring. The striker has failed to find the net in his last nine appearances and while Rashford came off the bench to score the winner against Bournemouth, it was Sanchez who started in a central role and he too is still waiting to find his best form in a United shirt.
All four of those forwards need to be hitting double digits this season – at least one will need to score many more than that. Can the coach tweak the system to help? "I am trying to find the balance where we develop the team in the second, third phase of attack," he said at the weekend. The solution needs to come quickly for Mourinho.
Source: Read Full Article