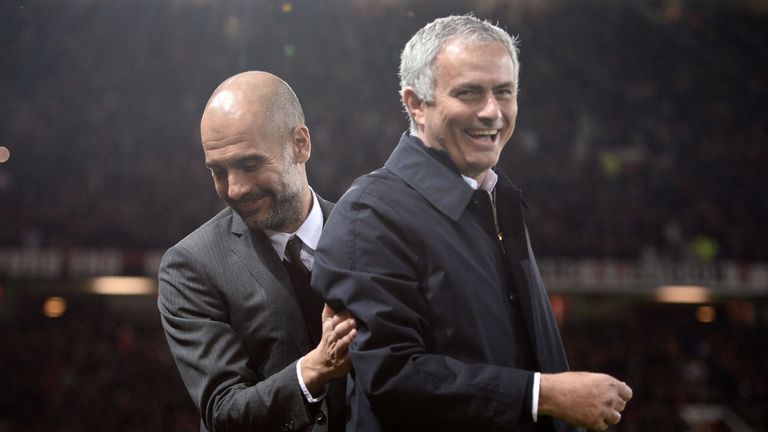 Darren Fletcher's template for how Manchester United can win the derby against Manchester City on Sunday.
Manchester United will be the underdogs when they take on Manchester City at the Etihad Stadium on Sunday but Darren Fletcher knows a thing or two about winning big games for the Red Devils and sees a way for United to cause an upset on the counter-attack.
That is the approach that Fletcher, a five-time Premier League winner with the club, advocated during his appearance on Monday Night Football.
"Man City are going to have long spells of possession and we know that Pep Guardiola worries about the counter-attack with tactical fouls and things like that," said Fletcher.
"So I would like to see pace on the counter-attack. I would like to see Marcus Rashford come in, which is almost how they ended the game [against Bournemouth]."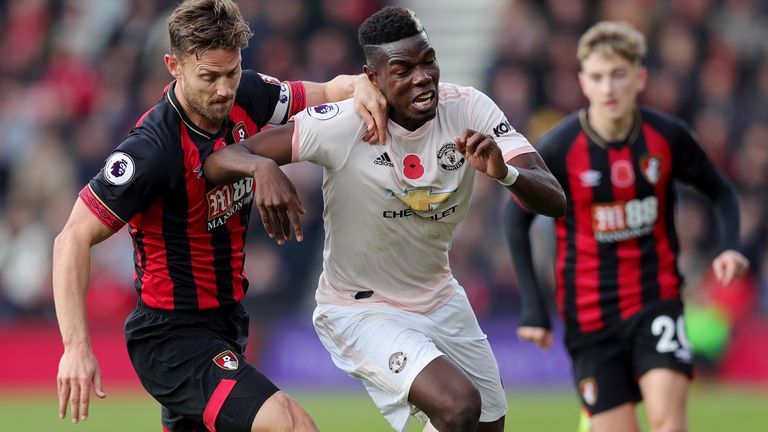 Romelu Lukaku missed that 2-1 win through injury but Fletcher believes that the striker's absence could provide an opportunity for United to be more dynamic on the break with Rashford and Anthony Martial in the front line alongside Alexis Sanchez.
"I think there is more fluidity and a lot more movement with that front three," he added.
"They could end up anywhere with that front three, a bit like the United of old with Cristiano Ronaldo, Carlos Tevez and Wayne Rooney. They don't necessarily have to stay in those positions but that would frighten Man City on the counter-attack. Man City having possession of the ball, they would be scared of that."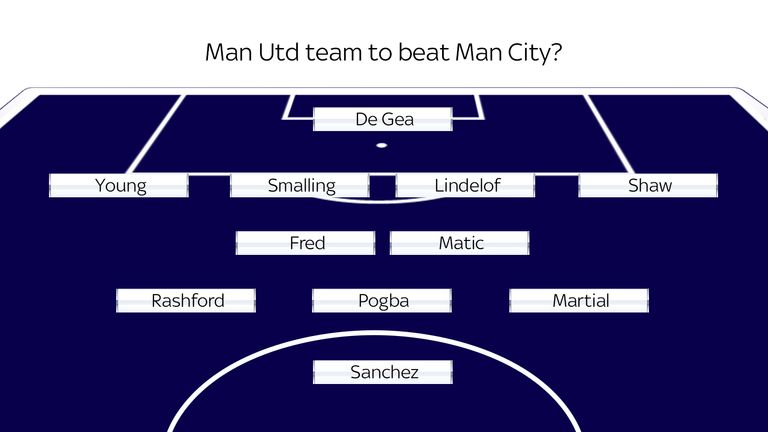 Much has been made of Jose Mourinho's negative tactics during his three seasons at Old Trafford but during Fletcher's time at the club it was customary to see United win big games without the ball. "We set up hard to beat, planning for counter-attacks and allowing the opposition to have the ball," explained Fletcher.
"Especially away from home in Europe and against teams like Arsenal who we felt would send too many players forward – and especially with the home crowd driving them on to take the game to Manchester United. We felt there would be space for our players on the counter-attack and we could exploit that space.
"It was a game plan, definitely, to sit deep, allow the opposition fans to create this feeling that they had to beat Manchester United and we just picked them off."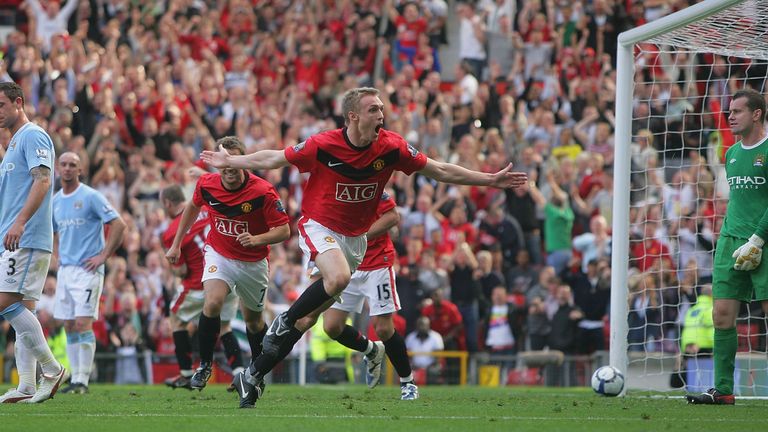 What is certain is that Mourinho's United will need to start the game better than they have recently. As well as the recent come-from-behind wins over Newcastle and Bournemouth, United also came from two down to beat City at the Etihad Stadium in April.
It is a good trait but something that Fletcher feels must change. "They cannot keep doing that," he added. "They have got to start the game how they are starting the second half.
"It is a mind-set going into the game about being tight and letting them have the ball. It is hard to change from that to, when you get the ball, being this quick, attacking team who puts teams under pressure.
"It has got to be a mind-set from the first minute that we are going after teams and we are going to press them and ask questions of them by running here, there and everywhere. Sometimes it is difficult to go from that low block and being comfortable out of possession to being a real attacking force."
Fletcher's United mastered it. Can this United do so on Sunday?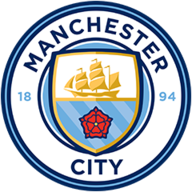 Man City vs Man Utd
November 11, 2018, 4:15pm
Live on
Source: Read Full Article