On the opening night of the FA Cup, 11 November 1871, there was a first-round game played at Top Field in Hitchin. 147 years later football is still being played here, and if they win a replay on Wednesday then there will be another first round tie against Solihull Moors played on that anniversary weekend of 10-11 November.
To get there Hitchin will have to beat Leatherhead FC in their fourth qualifying round replay. And when the BBC were deciding last week where to host the FA Cup first round draw – which took place at Hitchin on Monday – it was the fact that they would have to cut down most of a large tree in order to get their trucks in at Leatherhead that swung it this way.
So on Monday afternoon 40 BBC staff, five cameras, production trucks, bespoke lights and all the rest descended on Hitchin for the event. The BBC are in charge of FA Cup draws this year – last season it was BT Sport – and they brought Mark Chapman, Dion Dublin and Dennis Wise with them to conduct it. For the players, fans and officials of the non-league teams involved it was a hugely significant event. That was clear hearing them hoping for trips to Fratton Park or the Stadium of Light for their first round game, cheering when the balls came out of the hat, or getting their photo taken with the trophy afterwards.
Even for the presenters it was an important opportunity to get out of a studio or a press box into another level of the game.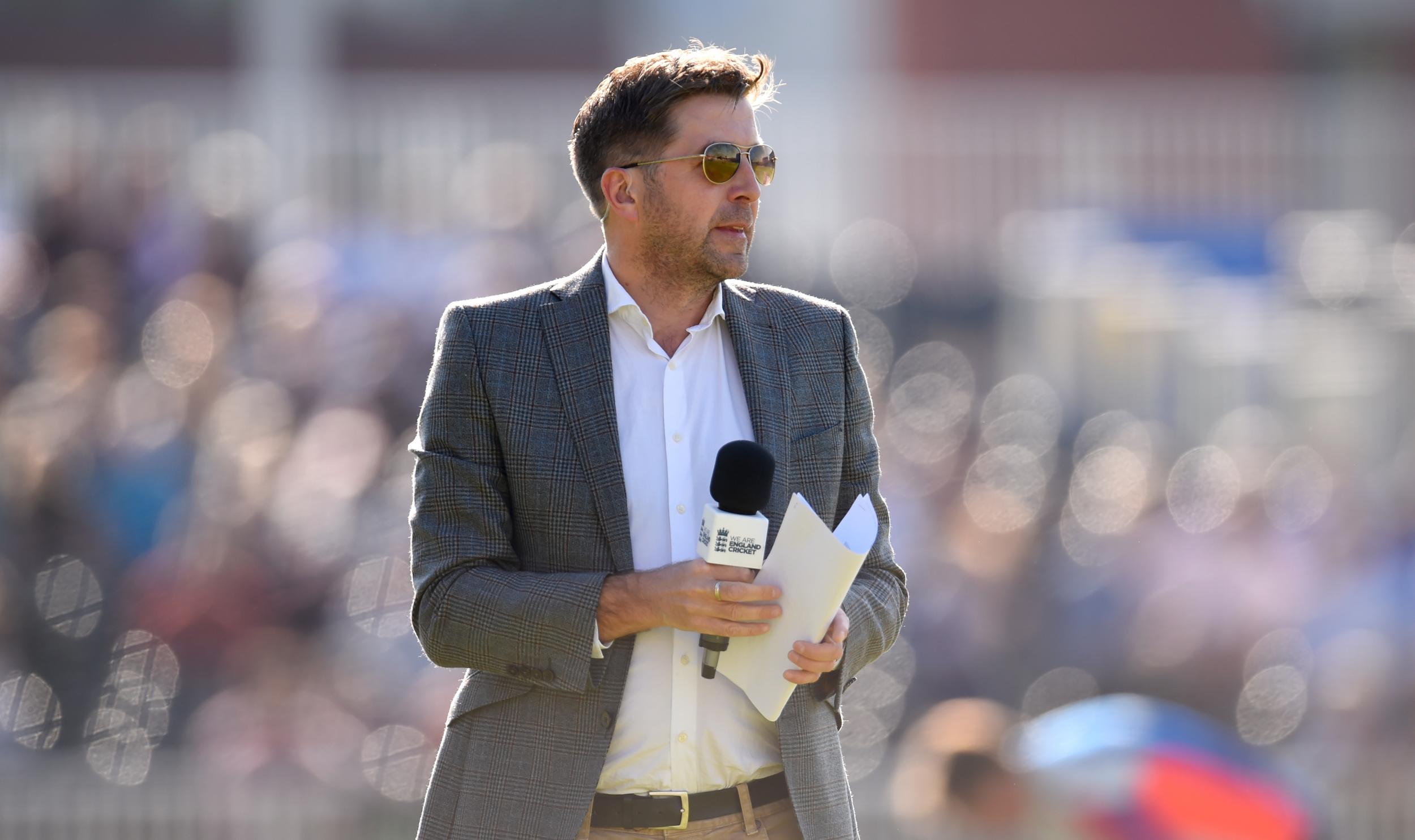 "I love coming places like here," said Mark Chapman, a fan of Altrincham FC as well as Manchester United. "Through the years places like Hyde, Sutton and Hereford, you find a lot of people who are proud of their club, proud of the town and proud of the community. All of us who work in Premier League football need to dip in and out of these, to remember what keeps football going.
It is easy to criticise the influence of television – and more specifically foreign television money – in English football. Much of the time the criticism is right. But the sums earned by clubs like Hitchin Town, Haringey Borough or anyone else in this season's competition point to the good that that money can do, as long as it is redistributed properly.
This is what the Football Association have decided to do with the money from the new six-year deal for international FA Cup rights. Media rights brokers IMG and Pitch sold the tournament all over the world and the total of all the deals, with broadcasters like ESPN+ and BeIN Sports, reached $1billion over the next six years.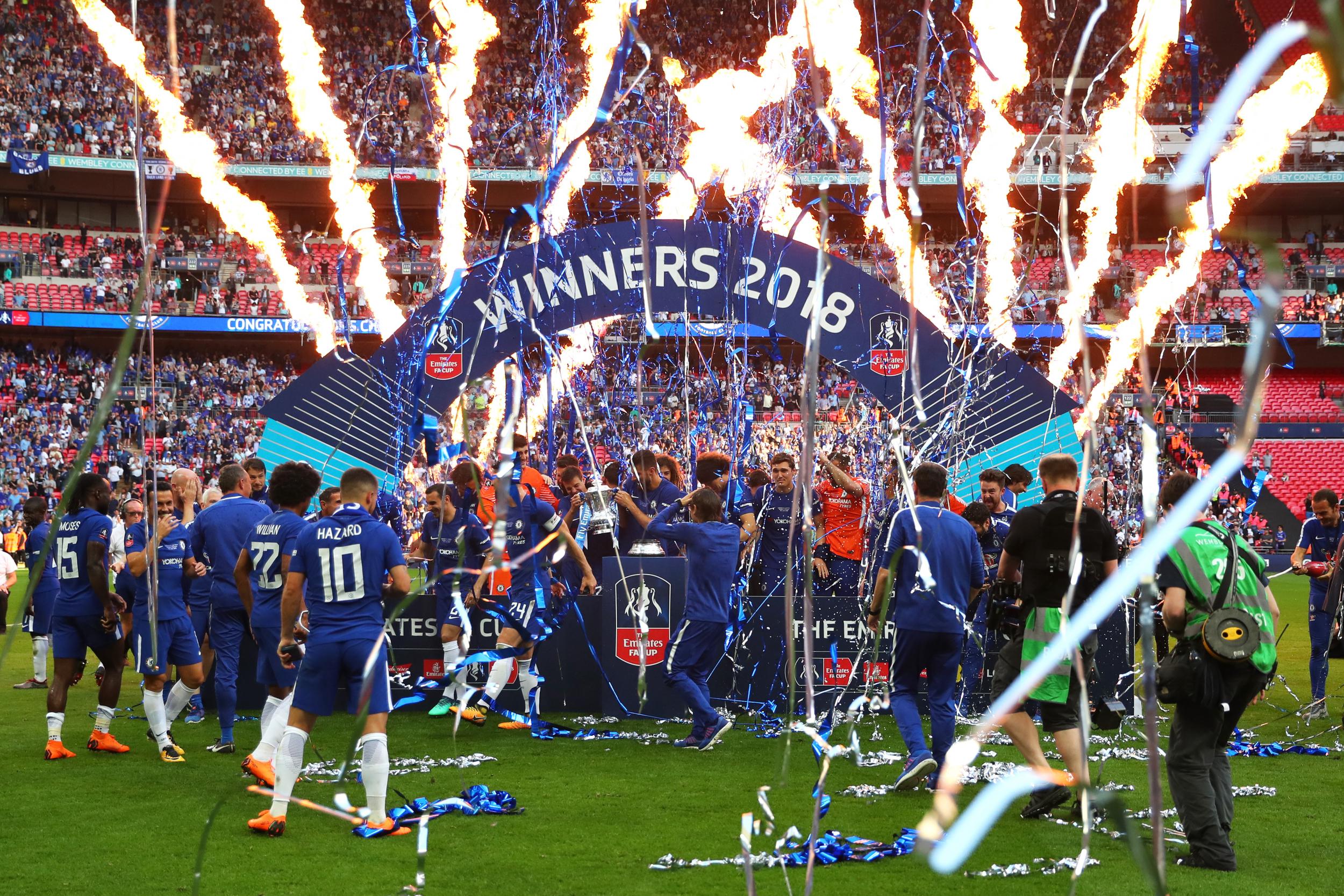 There are plenty of places where that money could have gone, but the FA Board decided earlier this year that it should go into the FA Cup prize pot. So they simply doubled the overall prize money for the whole competition, from £15.1million to £30.2m. Every sum is twice as much as it would have been last year. So Hitchin have won £6,000, £9,000 and £15,000 for their last three preliminary round wins. If they manage to beat Leatherhead on Wednesday night, and get up that first-round tie with Solihull Moors, Hitchin Town will be another £25,000 richer. Beat Solihull in the first round and it will be another £36,000 from the FA.
How important will that money be to a club who get 400 fans through the gate on a good day? Just ask Roy Izzard, who has been the club treasurer here for 40 years. Izzard is the type of character who makes non-league football work, a man who has built his life around his local team, first as ball-boy, then programme seller, raffle ticket seller, then treasurer and now club secretary too. The only games he has missed – home or away – since the late 1960s were for eye operations. At best guess, he has seen Hitchin play almost 3,000 times. "If I wasn't secretary or treasurer I would still come to every game, this has been my life since 1968," he says. There is no prospect of him ever resigning his posts. "I know death is my only way out."
For people like this, who spend their lives agonising over how to turn gate receipts and bar takings into wages and bonuses for semi-professional footballers, the FA Cup is a godsend. It is the only time that any club of this level gets a serious capital injection that can go on much-needed infrastructure improvements. That is even truer than ever before. "The riches of the FA Cup are so transformative," Izzard says. "Wearing my treasurer's hat I have to hope we get an FA Cup run over anything else. Because the doubling of the prize money this year, the difference it makes to a club of our standing is ridiculous really. We have already made £30,000 with another £25,000 at stake on Wednesday. To raise that much money in the normal course of events, it just doesn't happen."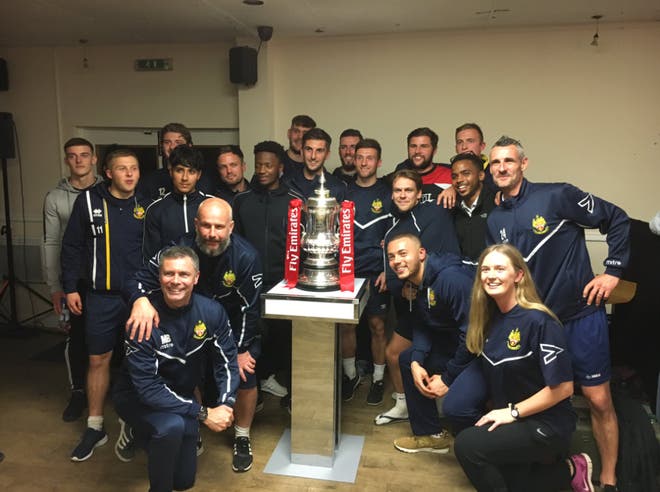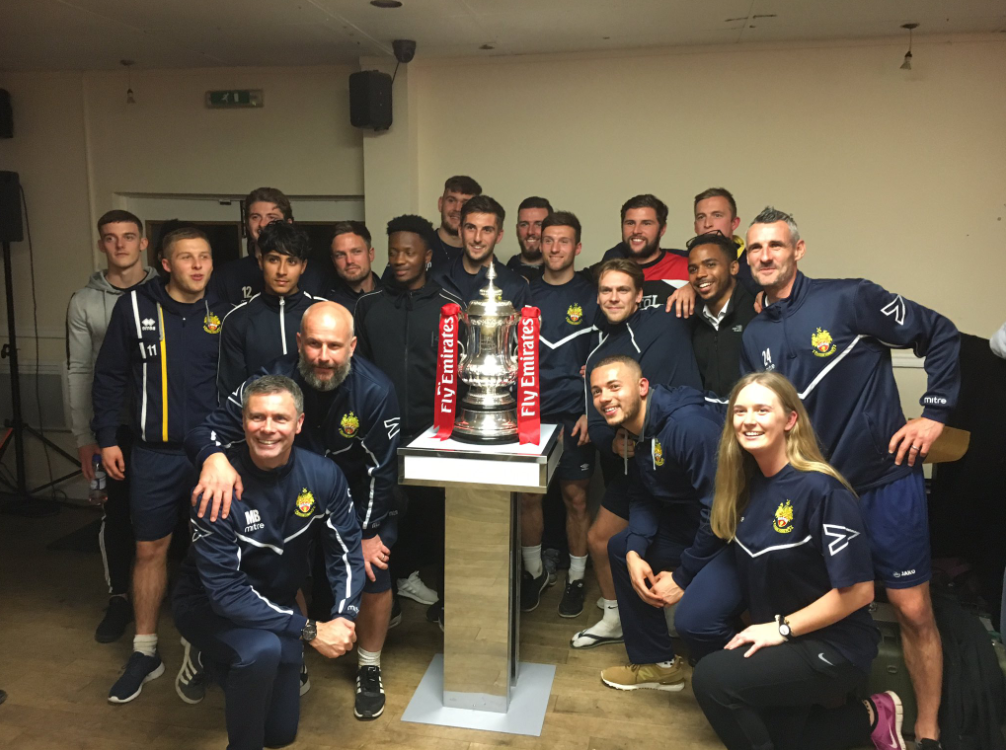 It only takes one minute here to realise how much the club needs the money. Much of this old ground, from the fire-hazard wooden terraces to the metal sign outside the main entrance, is simply falling apart. This cup run is the difference between decay and rejuvenation. "You can see the roof is not exactly in good order," Izzard says, looking up at dark damp stains on white panels. "We have set aside a lot of money to revamp the clubhouse. There is water coming through the roof. The toilets are a disgrace. We budget to break even, and we haven't even got a bank overdraft facility. When we do our budget, we assume we are going to get knocked out in the first rounds of all the cups."
But then that would not have been a pessimistic prediction. Hitchin are currently second from bottom of the Evo-Stik Southern Premier Division Central, in Step 3 of non-league. If they were promoted they would go into the National League South, but it is likelier that they will be in Step 4 next season instead. Fans here rate this season's Hitchin side as the worst for 10 years, after losing most of their best players to local big spenders Biggleswade Town. It has taken a fortunate combination of home draws against beatable opposition to propel the team to the brink of the first round.
This raises the question: do they actually deserve it? There are 88 teams playing at Step 3 of non-league and almost all of them are better than Hitchin Town. And while some have rich owners they could all do with £30,000 – or even £55,000 – to spend on repairs. But then this is the lottery nature of knockout cup football. And a system that redistributes money generously down the pyramid based on knock-out wins is always going to be dependent on luck.
Whatever happens on Wednesday, Hitchin have got lucky this year. Even if they lose then Leatherhead, Met Police, Haringey Borough and Hampton & Richmond will all collect their £25,000 for being in the first round. The FA has already given £4.2m in prize money to non-league teams in the preliminary rounds even before this point. And if Haringey's game with Wimbledon is televised by the BBC then they could be in for even more of a windfall. The FA Cup is not a comprehensive redistributive system, but it is a system of sorts.
Follow the Independent Sport on Instagram here, for all of the best images, videos and stories from around the sporting world.
Source: Read Full Article