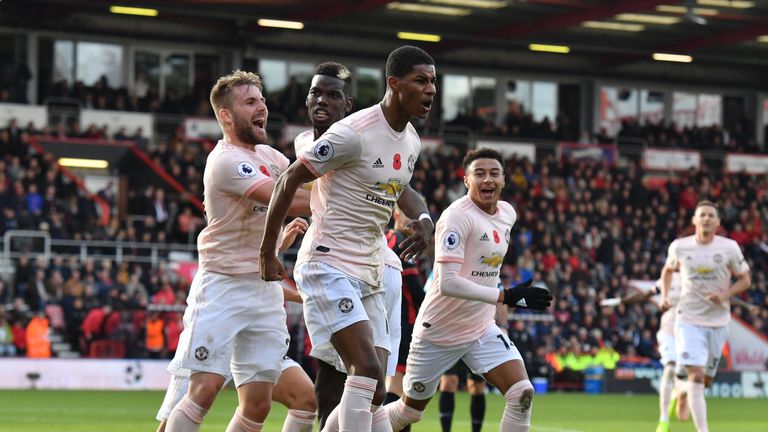 Chris Smalling believes Manchester United's revival is being inspired by the rediscovery of the resilience that was the hallmark of their golden era under Sir Alex Ferguson.
Saturday's 2-1 victory at Bournemouth was the third time in four matches that United have recovered from a losing position, grabbing the winner in the second minute of stoppage time on this occasion.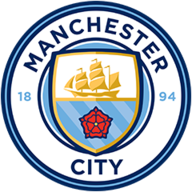 Man City vs Man Utd
November 11, 2018, 4:15pm
Live on
Former manager Ferguson was renowned for nurturing the club's young talent, and it was a former trainee in Marcus Rashford who scored the winner at the Vitality Stadium, having proven so central to this latest recovery.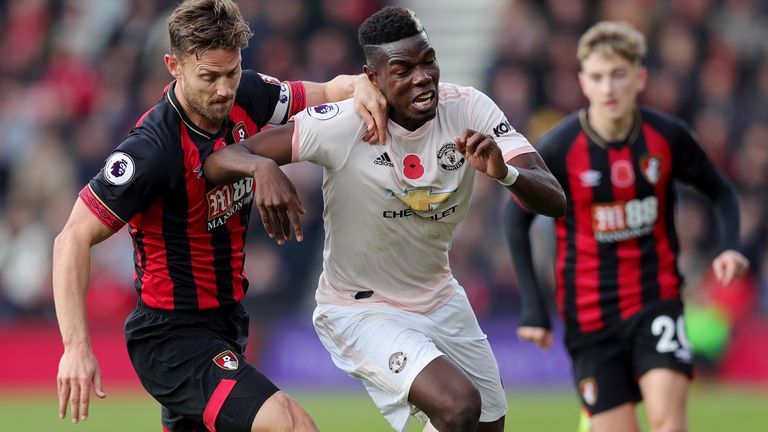 Referring to those once-famous characteristics, Smalling, 28, said: "We're showing that attitude, never giving in and you can see that coming out.
"No matter how bad that first half was, that second half we all believed we can go and win. It's a great feeling and it's bringing us closer together.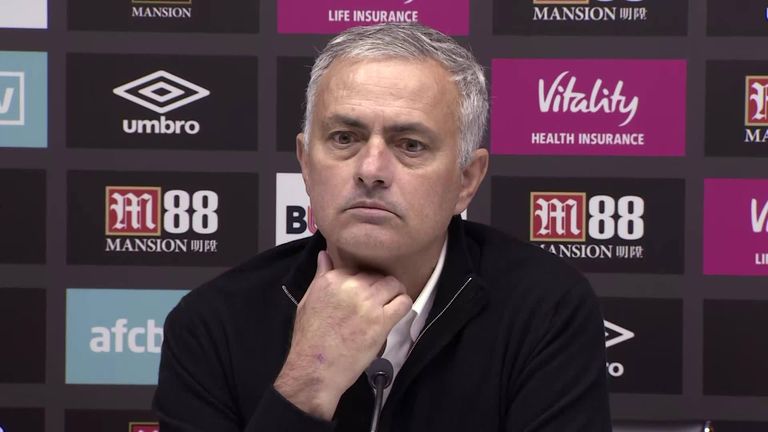 "As games are getting tougher and tougher they're closer than ever, and it's often coming down to fine margins, who can give that added burst in the last five minutes. We're going to win a lot of points that way.
"We know we're going into a very tough week now but we can come out with some good results and it can be seen as a good month, considering (October) was probably one of our toughest months.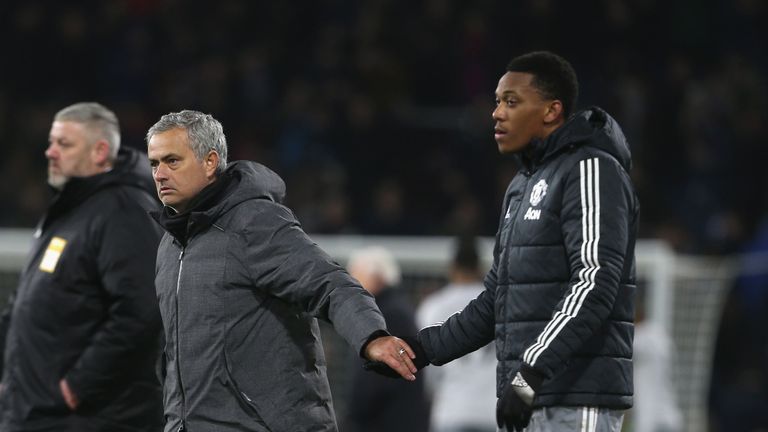 "We have to stick together. This is a club that is talked about more than any other and we as players need to stick together and ride out the tough times and stay together in the good and try to keep them flowing as much as we can.
"We knew that three points was a must because we have to move up that table."
Source: Read Full Article