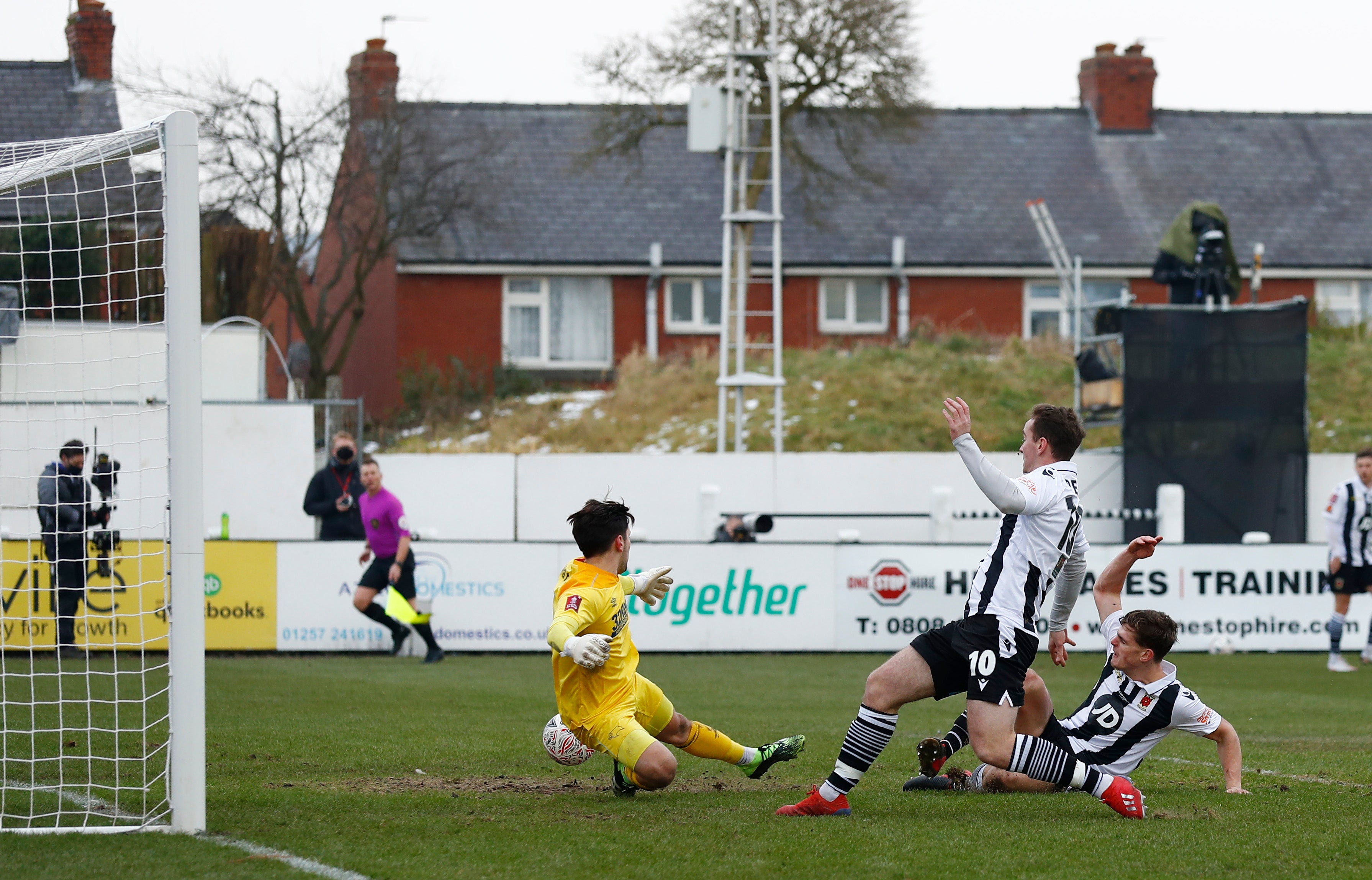 Sixth-tier Chorley knock out Derby County to keep magical FA Cup run alive
Chorley's two goals were enough to send the National League North side into the hat for Monday's fourth-round draw and keep alive their magical run
Morecambe, after perpetually struggling to stay in League Two, are fighting at the other end of the table this season. They sit in seventh place, after four successive league wins, although their recent postponements because of Covid-19 could have an adverse impact on their player's match sharpness today.
Adam Phillips is the danger man for the Shrimps, with eight goals and five assists to his name so far this term.
TEAM NEWS
It's a strong starting XI for Chelsea, despite several changes from the 1-3 defeat against Manchester City last weekend. Kep Arrizabalaga returns in goal, with Antonio Rudiger and Emerson introduced at the back.
There are starts for youngsters Billy Gilmour and Callum Hudson-Odoi, too.
TEAM NEWS
CHELSEA PLAYERS NOT FEELING THE PRESSURE
Frank Lampard might be feeling the squeeze to set Chelsea back on track, but insisted his players are not adding to that pressure.
"All I can say is that the players here have a real desire to get out of this mini run of bad results; I can see that in them," said Lampard.
"Players who are not playing will not be happy, but the basic matter of it is I have to pick a team that goes out.
"The quality is in the group, without a doubt.
"There will be bumpy moments. Then what we have to do is stick together."
Team news on the way very shortly. Watch this space.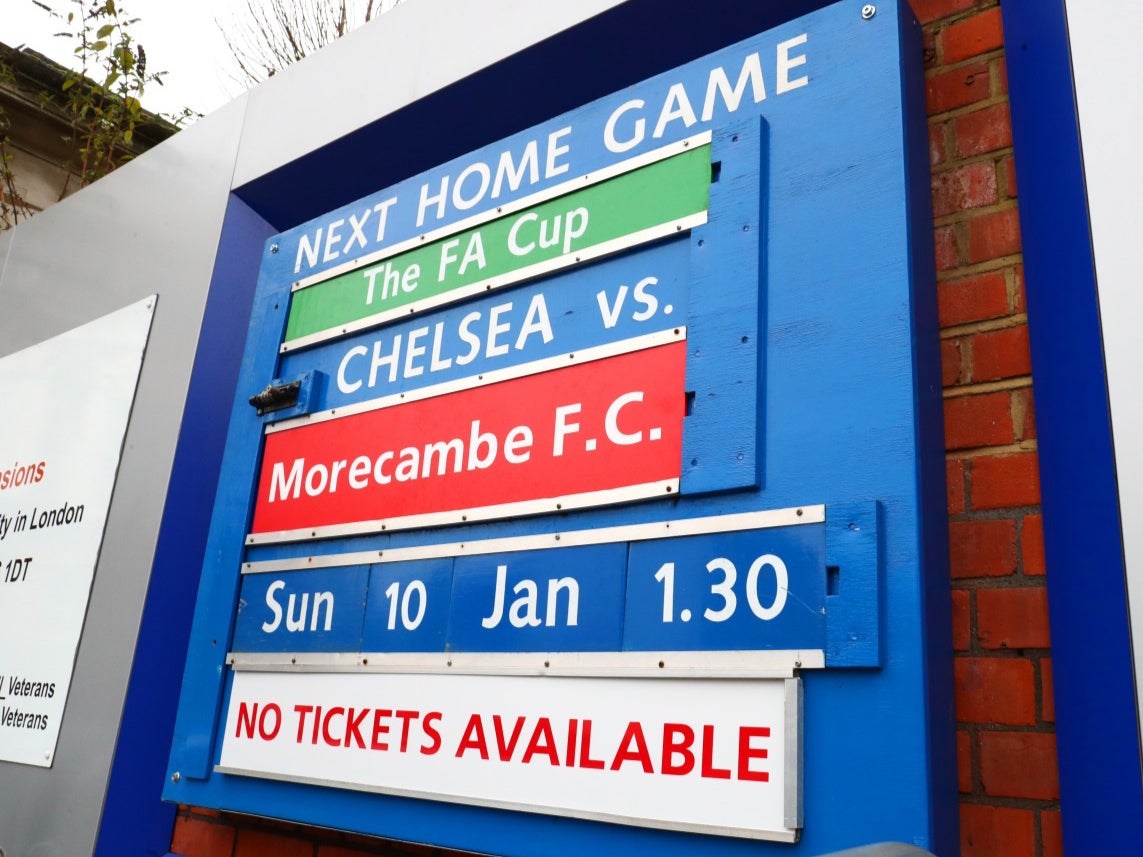 LAMPARD NOT FEARING PLAYER POWER
Frank Lampard does not fear any player power problems at Stamford Bridge despite Chelsea's stuttering form.
The Blues boss conceded he cannot keep all his players happy all the time given Chelsea's talent-laden squad.
"Having been in those squads I can say clearly how sometimes that the player power phrase got relayed to the open world and what was going on inside was not always the same thing," said Lampard. "I hate relating back to my time with the club because everyone will get bored with that, particularly the players.
"Where we are at the minute is we have been off the pace of winning the Premier League for a few years. When you are in a rebuild you are searching for anything that can help this squad grow. When it is growing there are tough times. They have to react, they have to get over it.
"The players have to do that. I am looking closely at the players, as I look at myself because the players will do it on the pitch but I am always at the forefront of it. It's a big ask to ask players fresh to this club to be the players that have been here many years and have seen it all before.
"Other teams in the Premier League have that, we do not. So that's the first part of player power. The other part is the people talking negatively. I never came into this job thinking for one minute that I'm going to have a squad of 25 players or so who are going to be saying 'I love not playing football'.
"I realised pretty quickly in this job that whether we win or lose there will be players who will be wanting to play. Some will use that with real positivity, some maybe not so much."
CHELSEA VS MORECAMBE
Good afternoon and welcome to our live coverage as Chelsea face Morecambe in the FA Cup third round this afternoon.
The Blues have endured a miserable slump over the festive period, suffering defeats against Arsenal and against Manchester City either side of their draw with Aston Villa.
Those dropped points have left Frank Lampard's side languishing in ninth in the Premier League, although they remain within reach of league-leaders Liverpool, and the head coach has come under increased scrutiny in recent weeks with the club hierarchy considering their options with a shortlist of possible successors discussed.
Lampard will be desperate to win his first piece of silverware as a manager and came within touching distance in this competition last season, when the Blues were defeated by Arsenal in the final at Wembley. He is likely to take the opportunity to heavily rotate his squad, though, in what has been a relentless schedule and youngsters such as Billy Gilmour and Tino Anjorin will both hope to make the starting eleven.
Morecambe have enjoyed a fine start to their season in England's fourth tier, where they are five points adrift of leaders Carlisle with a game in hand. However, their last two games have been postponed after a Covid-19 outbreak at the club and it's yet to be seen what players will be available for the match.
We'll have all the latest updates from Stamford Bridge and elsewhere with six other ties taking place around the country throughout the afternoon.
Source: Read Full Article