Watch the Championship play-off final between Brentford and Swansea on Saturday May 29, live on Sky Sports Football from 2pm; Kick-off 3pm
Friday 28 May 2021 14:50, UK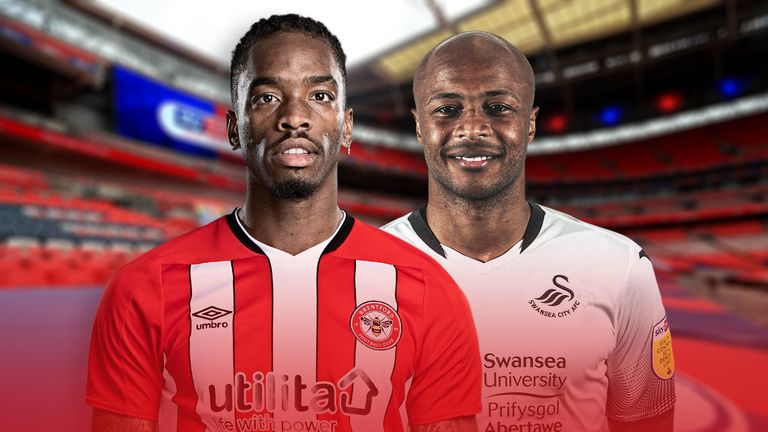 How they reached the final…
Team news
To follow…
What the managers said…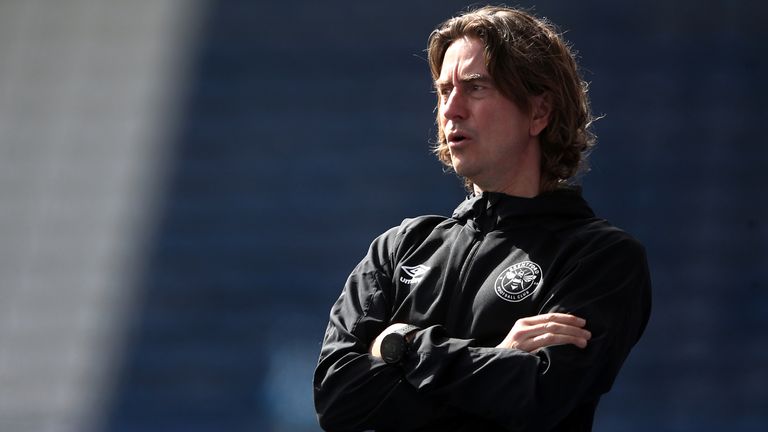 Brentford's Thomas Frank: "We are excited. I was thinking about it driving home from training yesterday, that the atmosphere was calm and focused. There is that good focus with the understanding we are facing a Swansea team that has done a fantastic season.
"We've played them twice, both 1-1 draws. Steve Cooper is one of the most talented managers in this country, and his experienced coaching staff, who have just performed and performed even better. It's going to be unbelievably tight. That experience from last year will help in a way but it is not like we are suddenly 20 per cent better. It might help in the decisive moments.
"You saw in the game against Bournemouth how much the fans can help us; they had a massive impact on the result. We need the fans there to cheer us on throughout the game because this game will take twists and turns. We will all be a tiny bit more tense but that is a good thing. It is important that we do everything we can to be brave and make sure that we don't regret anything when we look back. If we perform well, then we can't do more."
Trending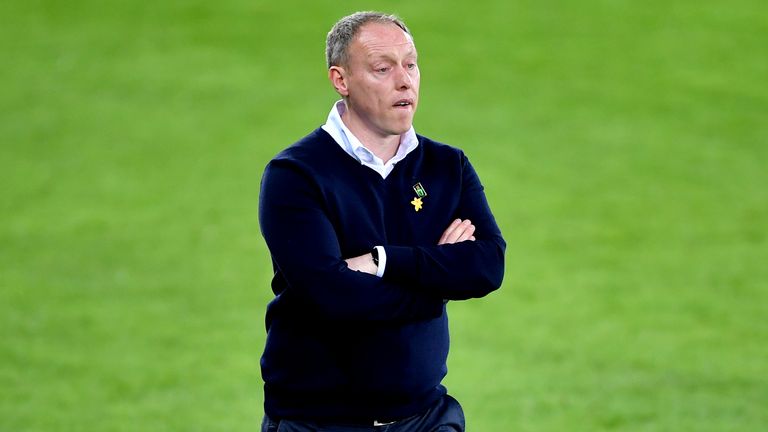 Swansea's Steve Cooper: "We want to get to the Premier League. There are two ways of doing it, either automatically or through the play-offs, and we have managed to give ourselves a chance of getting through the play-offs. It would mean everything. The club has been there before, quite some time before I was here, and that journey was a special one.
"Then it was taken away through relegation, and you have to re-establish yourself and rebuild with a different identity. We have got to the last game of this season and given ourselves a 50/50 chance of winning – which is what a final is – and it is something we really have to go for. It would mean everything to the city, it would mean everything to the club and everyone is aware of that.
"We talk about it at length, among the players and staff, and it is a massive motivation to get the job done. At the same time, we have to focus on the job at hand and what it takes to get it done; the performance, the mentality and winning the game. I can assure supporters we know exactly what it means, and it is our biggest motivation."
The £170m match
Victory for the winner is worth at least £170m, even if the winners finish bottom of the Premier League next season, according to Deloitte.
The winner of Saturday's Championship play-off final between Brentford and Swansea City will secure the final place in the 2021/22 Premier League.
The promoted club stands to receive additional revenues of at least circa £170m spread across the next three seasons, according to analysis by Deloitte's Sports Business Group.
This figure could rise to in excess of c.£280m over five seasons if the team survives their first season in the Premier League.
Ivan Toney: The Championship record-breaker chasing more history
Ivan Toney discusses the moment he broke the Championship scoring record, Brentford's promotion chances and how Thomas Frank's warm demeanour has helped him succeed.
Source: Read Full Article