Benjamin Mendy believes Manchester City can only keep improving under Pep Guardiola's management, declaring "football has no limits."
City retained their two-point lead at the top of the Premier League table by beating rivals Manchester United in Sunday's derby at the Etihad, with Jose Mourinho's side now 12 points off the pace.
Guardiola's side have dropped just four points in their opening 12 games and remain unbeaten this year, having broken numerous records on the way to last season's title.
Mendy believes City's start to the campaign is evidence that they have improved and said there is no ceiling on how well City can play.

Manchester City vs Manchester United player ratings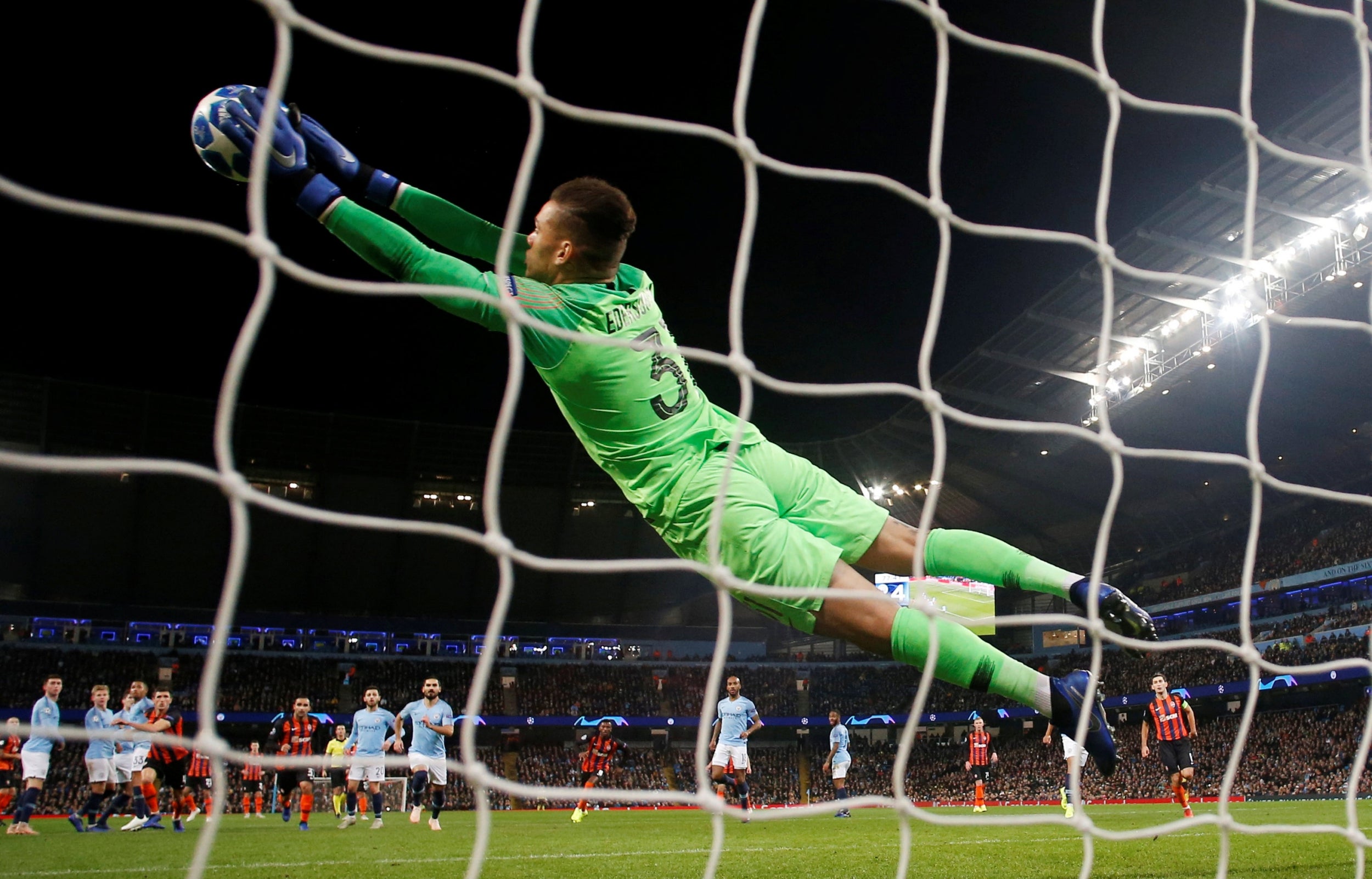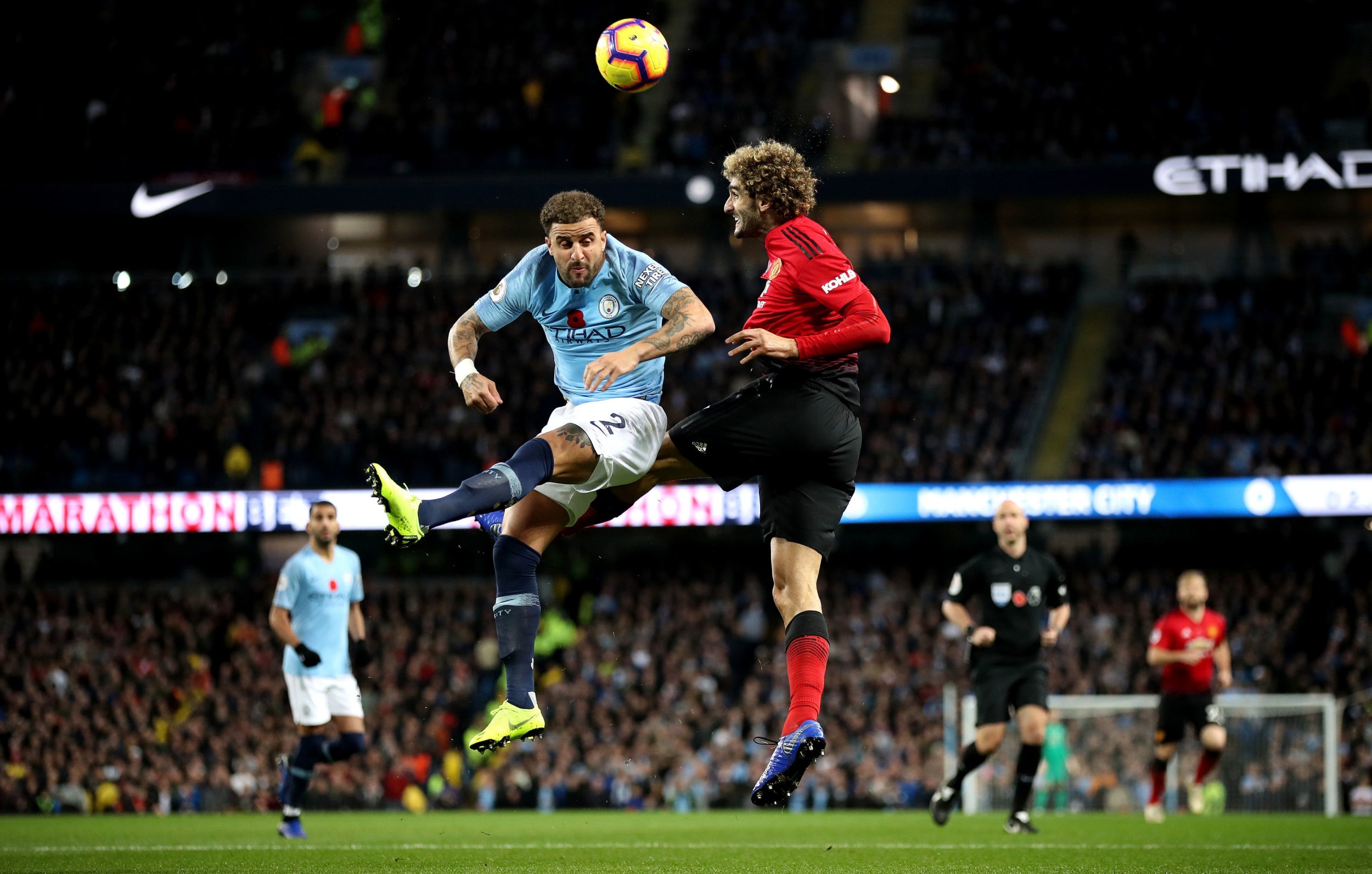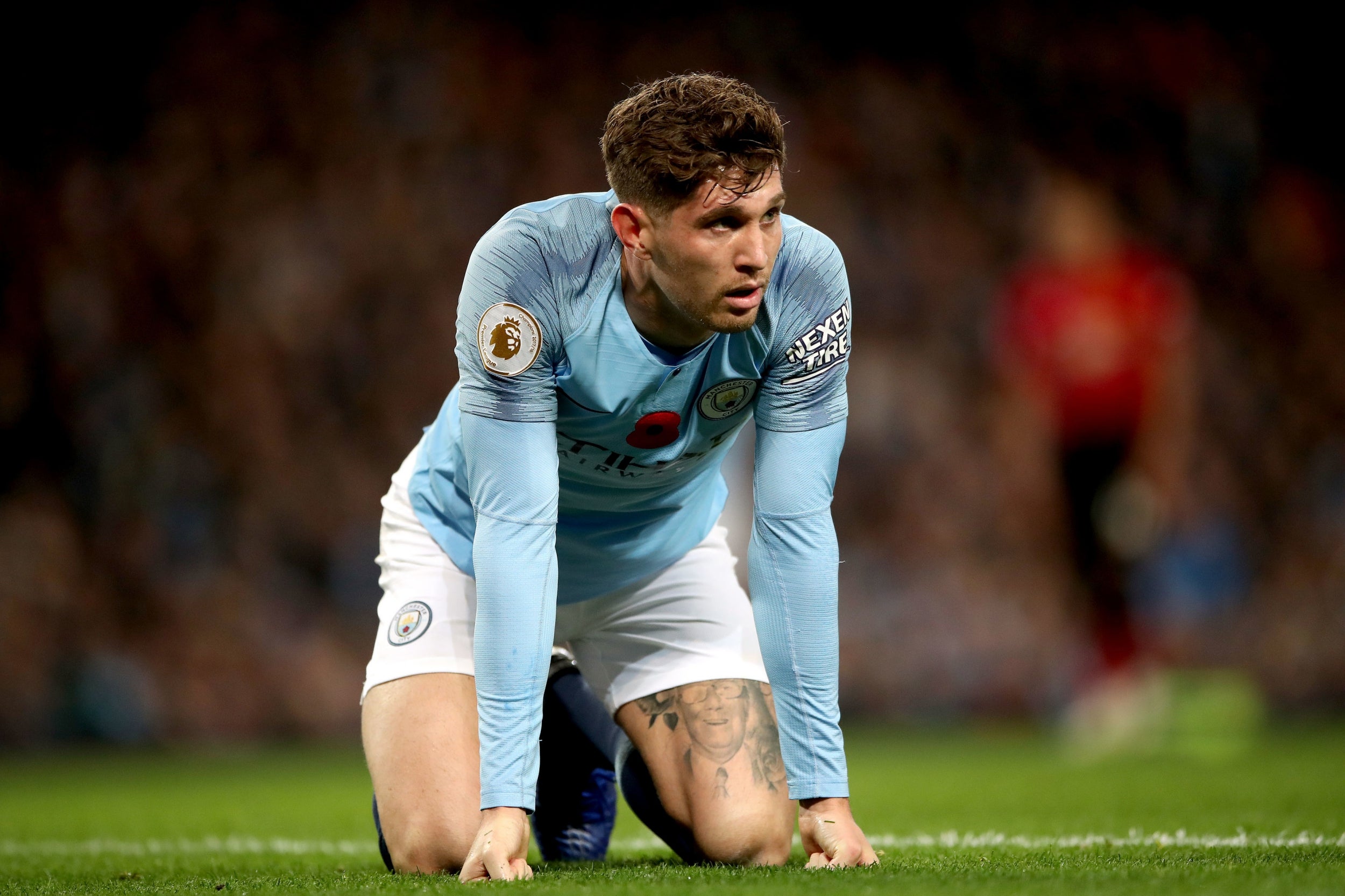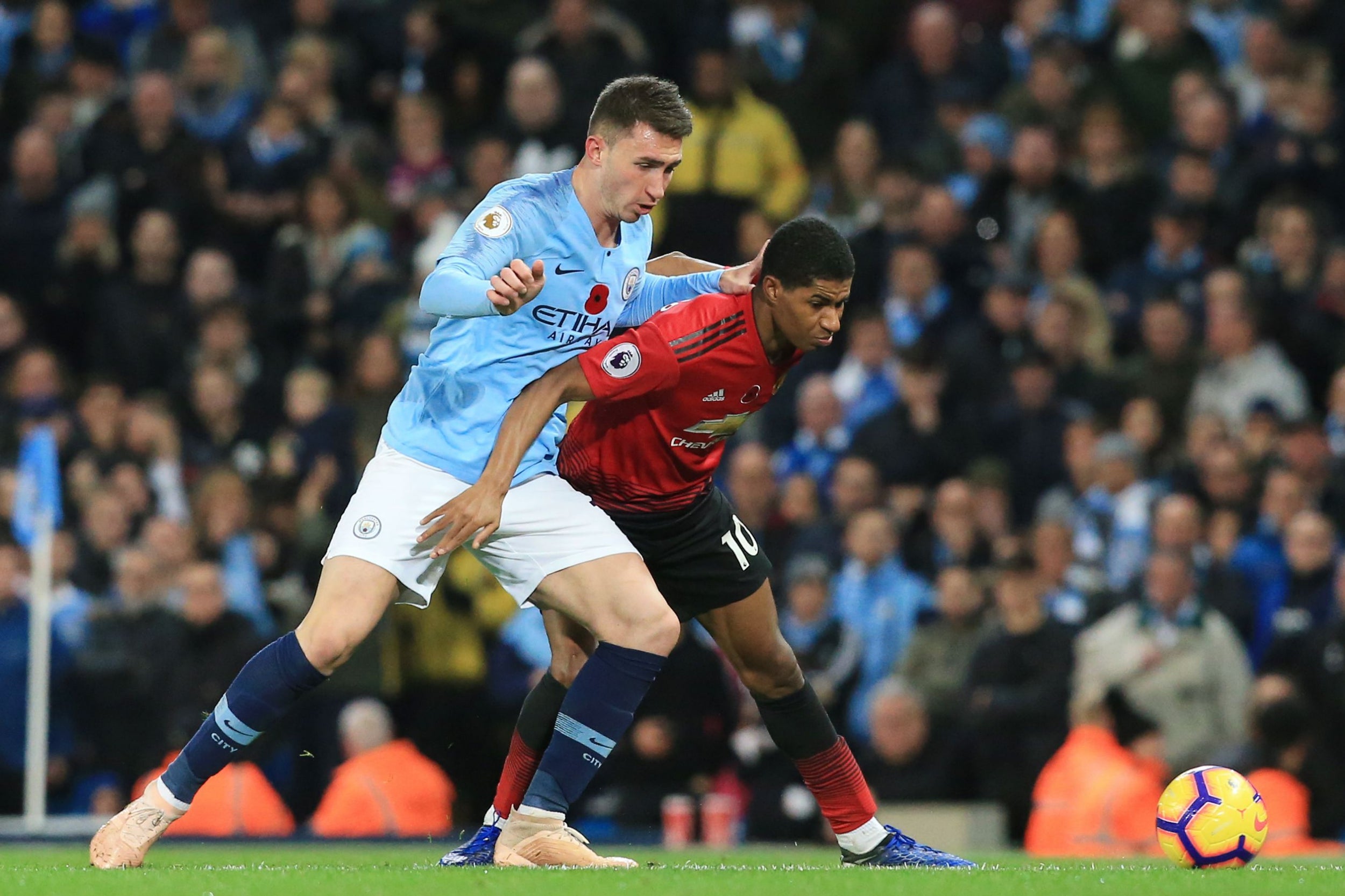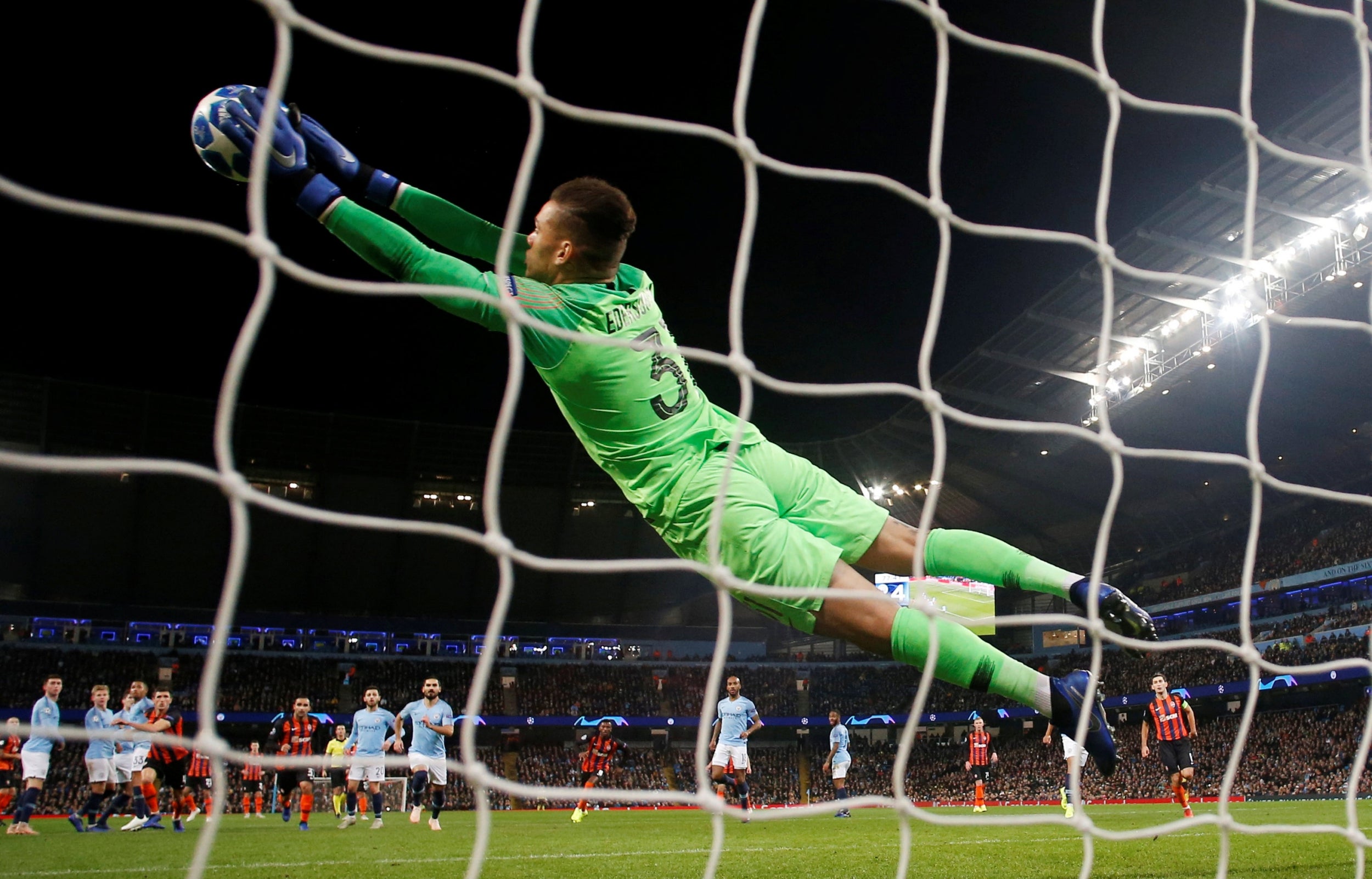 1/22

Ederson – 6 out of 10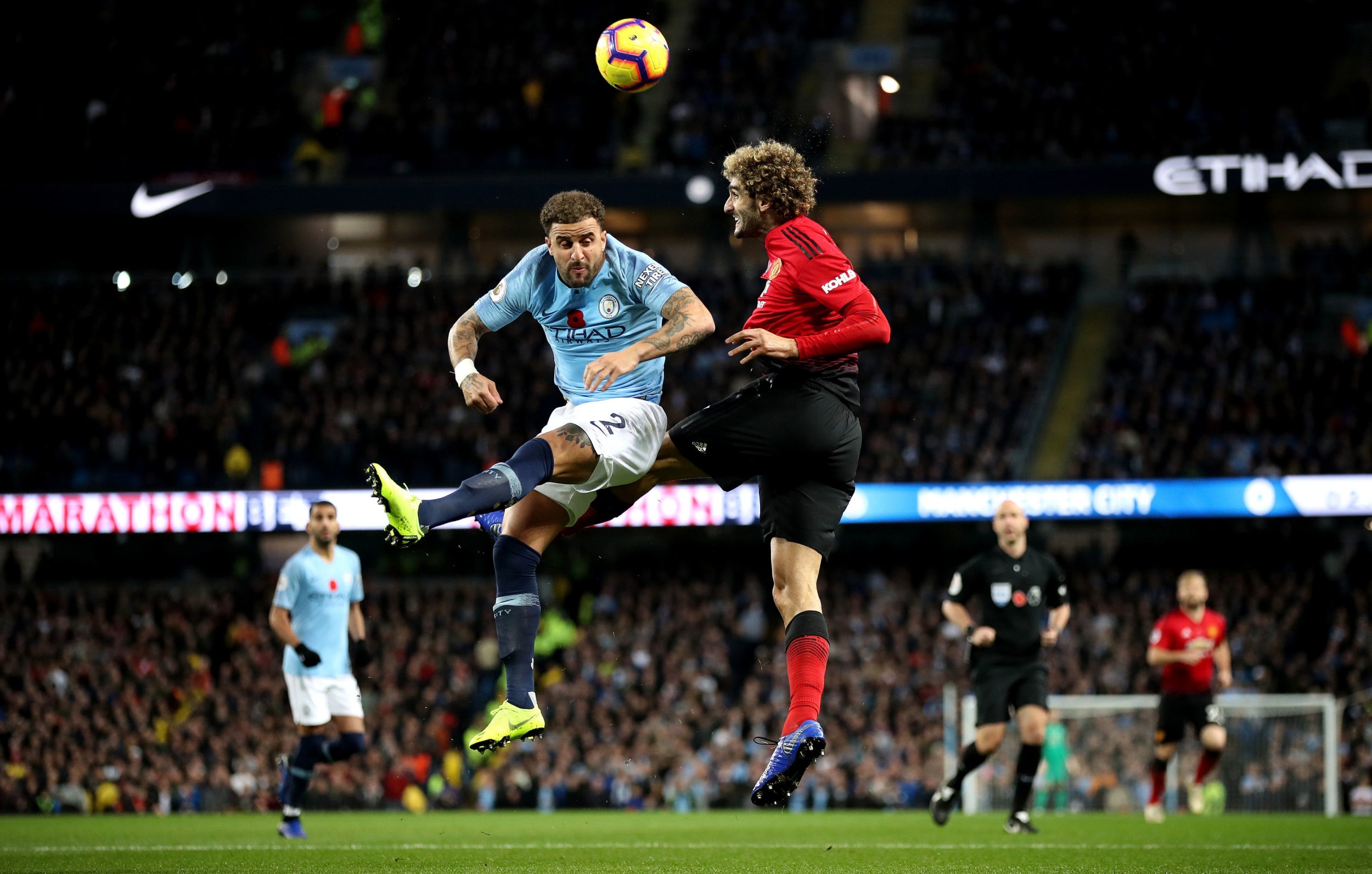 2/22

Kyle Walker – 6 out of 10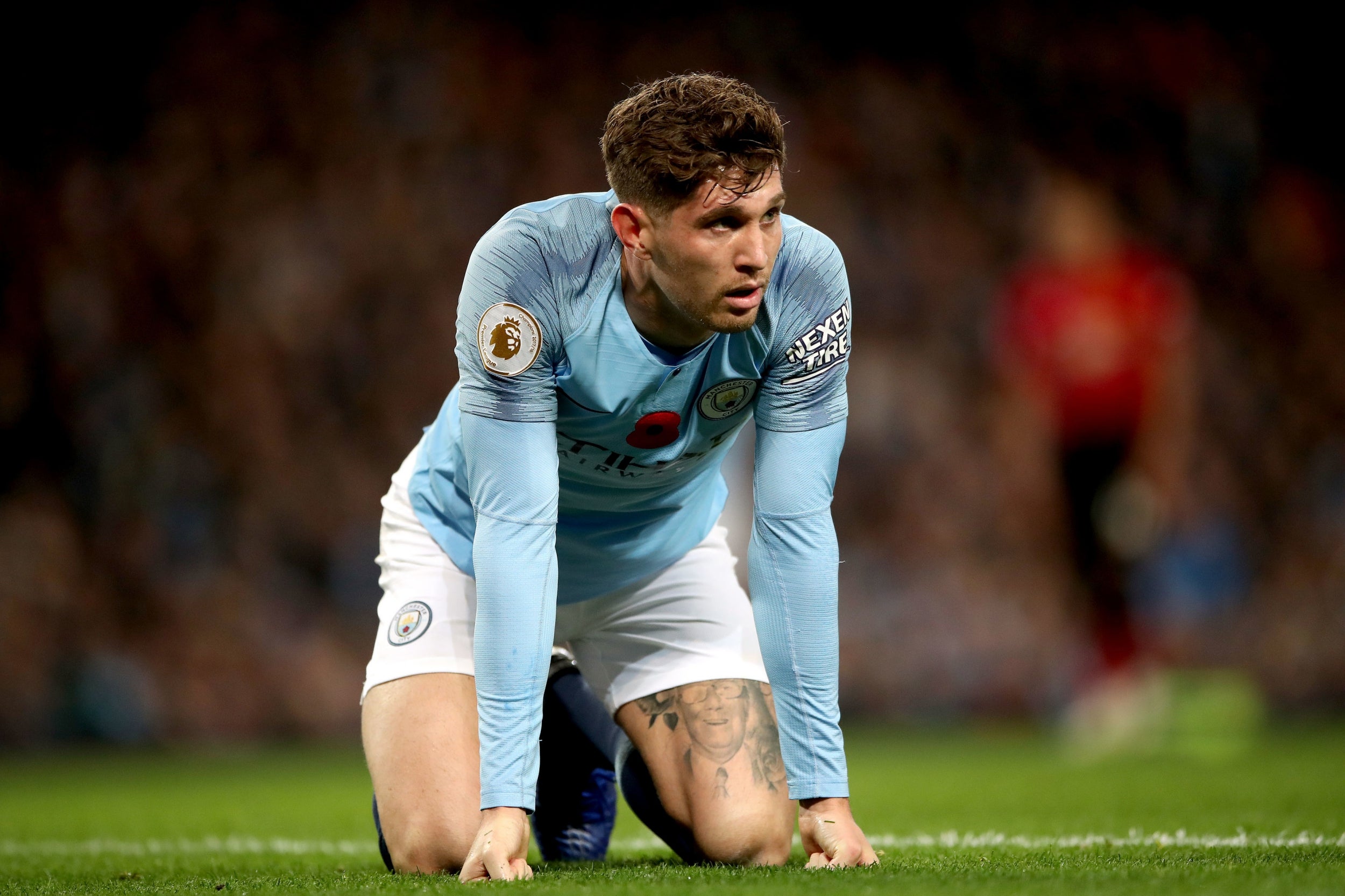 3/22

John Stones – 6 out of 10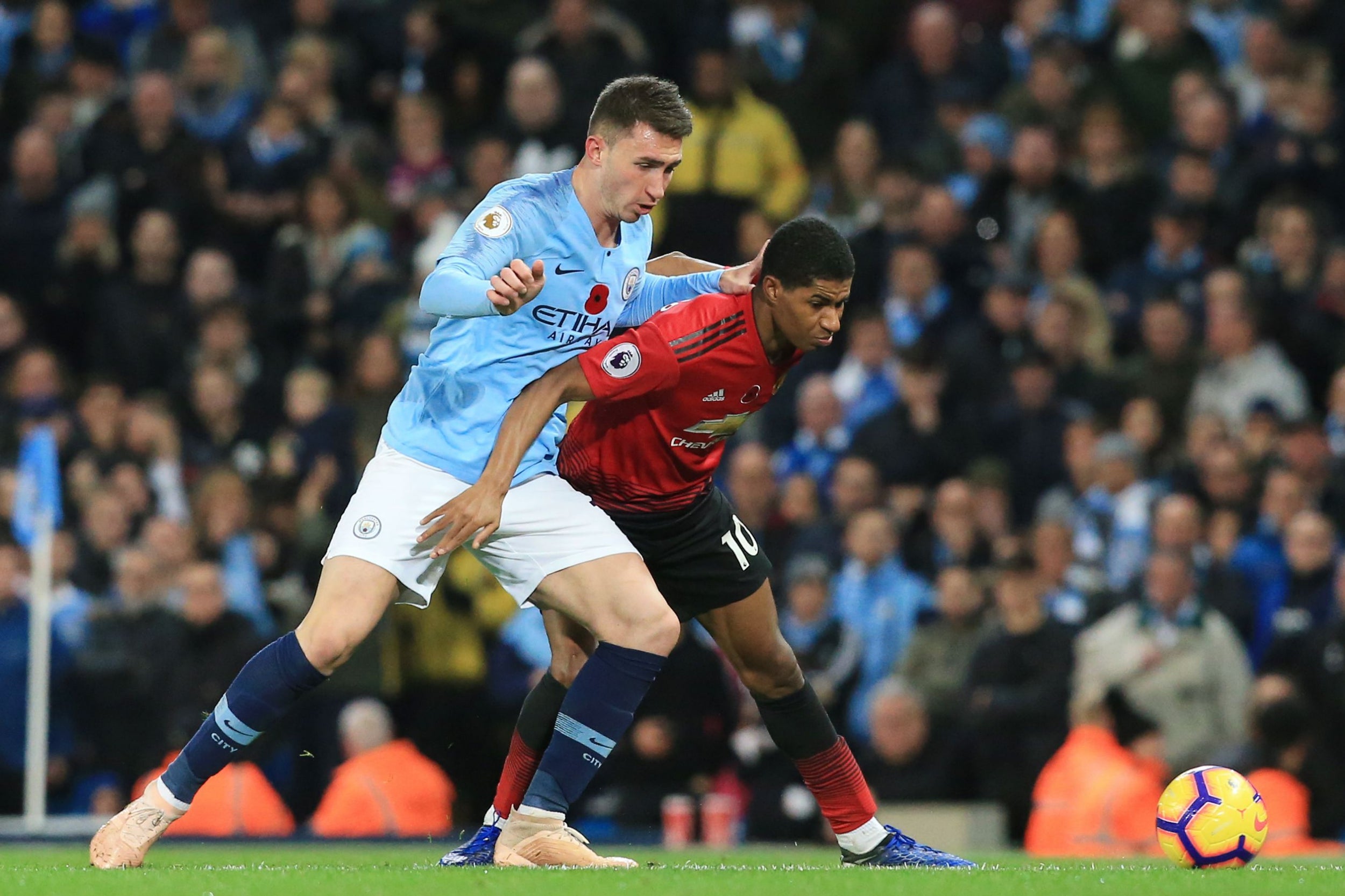 4/22

Aymeric Laporte – 6 out of 10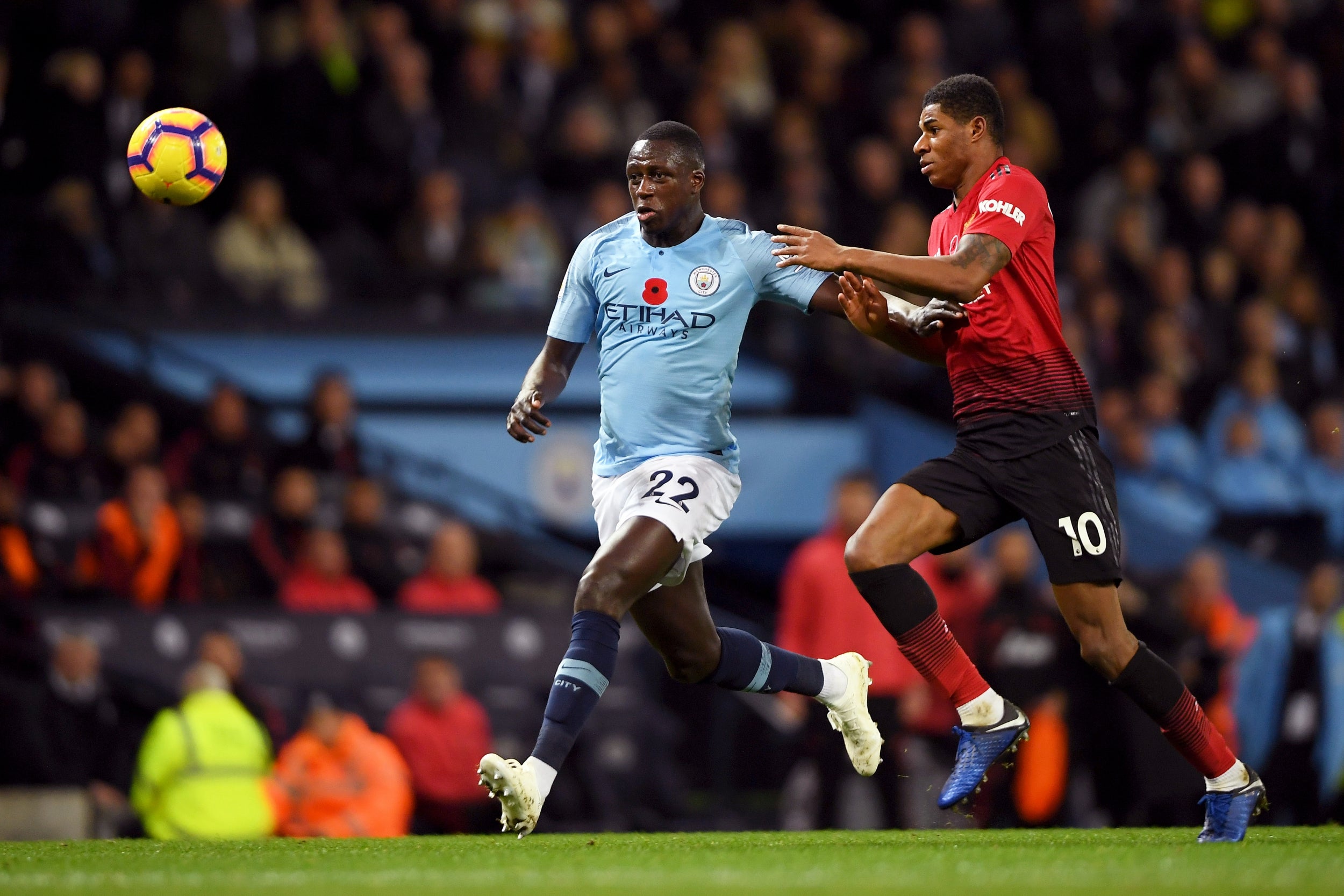 5/22

Benjamin Mendy – 6 out of 10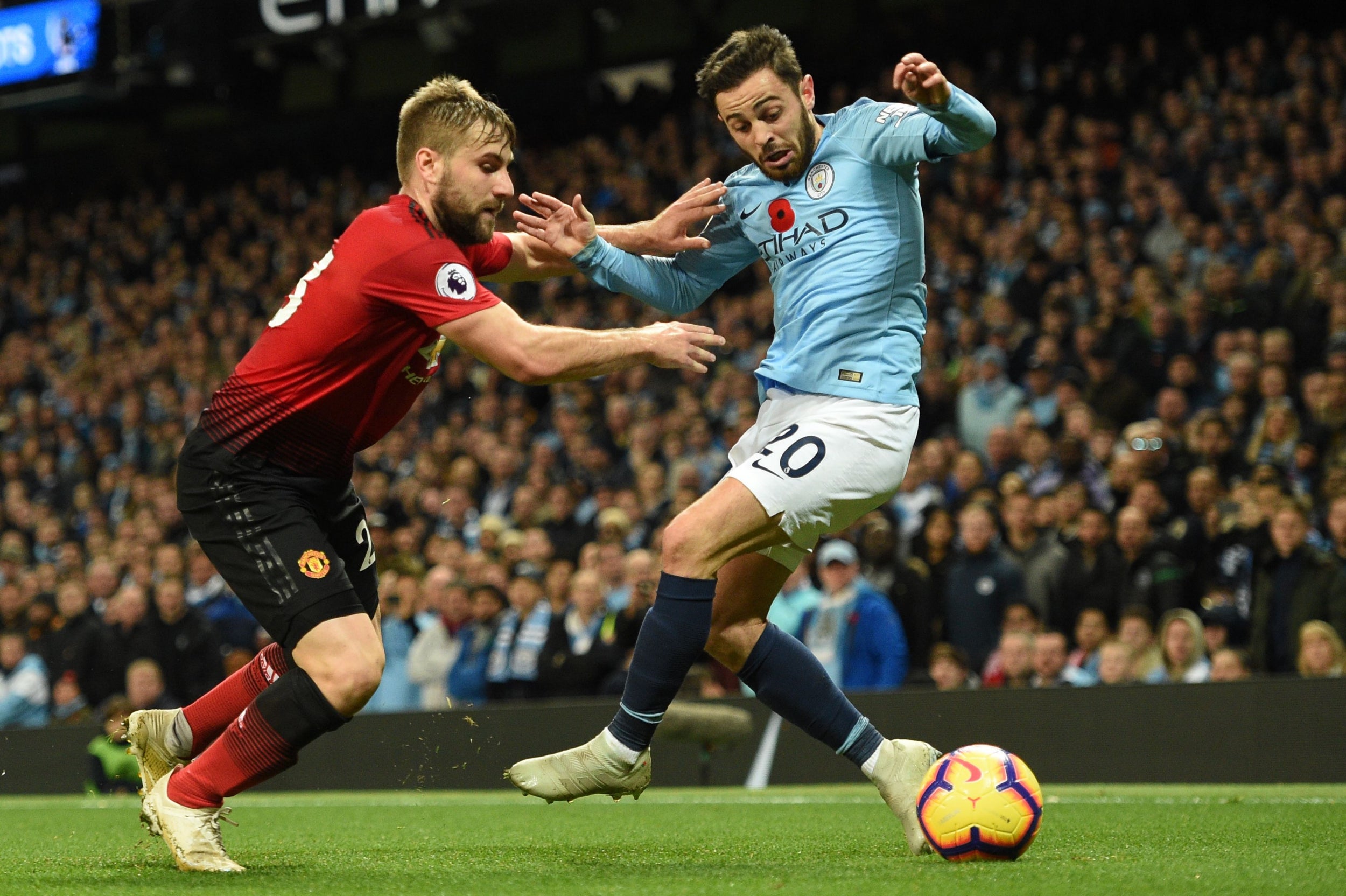 6/22

Bernardo Silva – 8 out of 10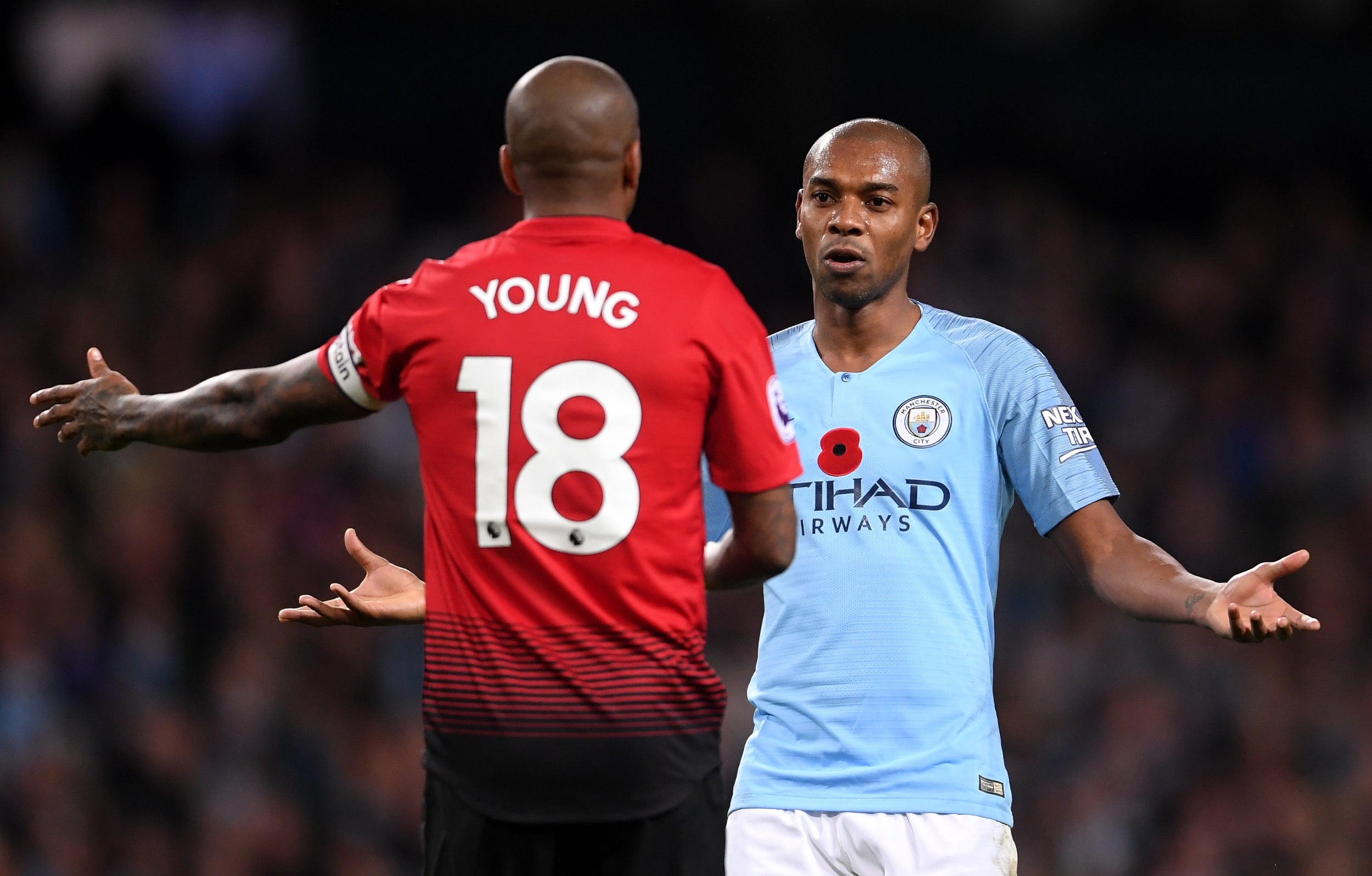 7/22

Fernandinho – 7 out of 10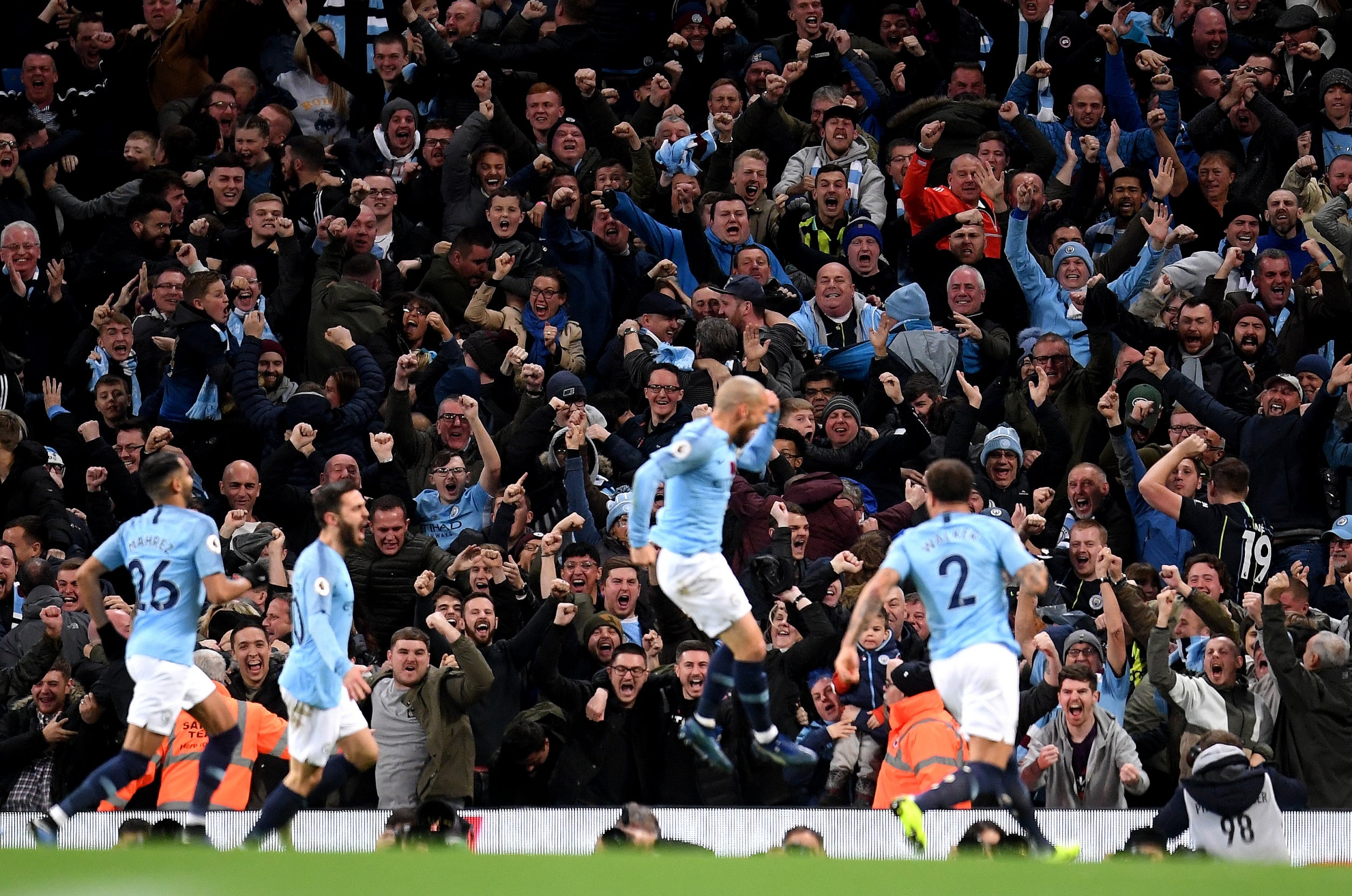 8/22

David Silva – 9 out of 10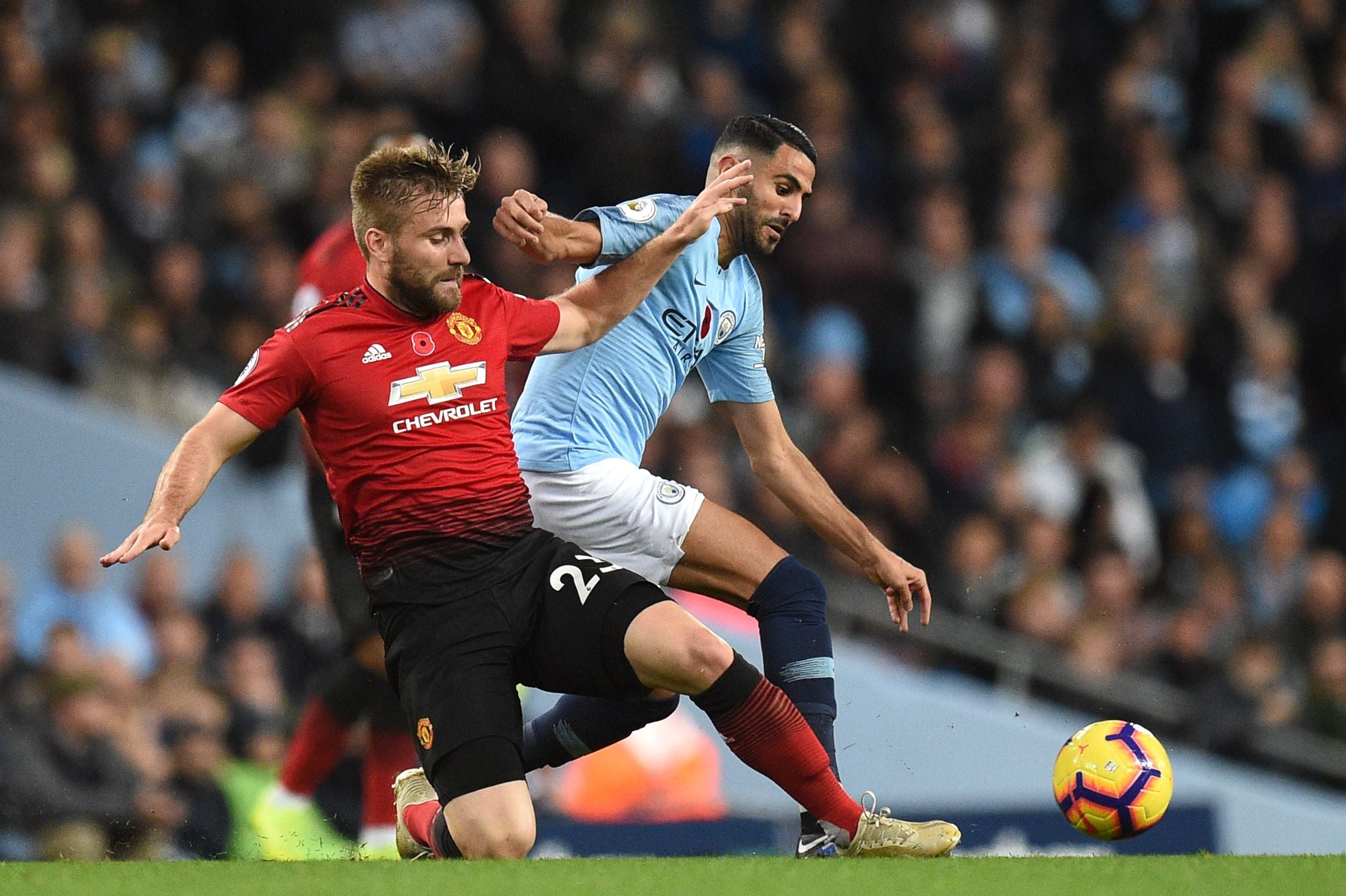 9/22

Riyad Mahrez – 7 out of 10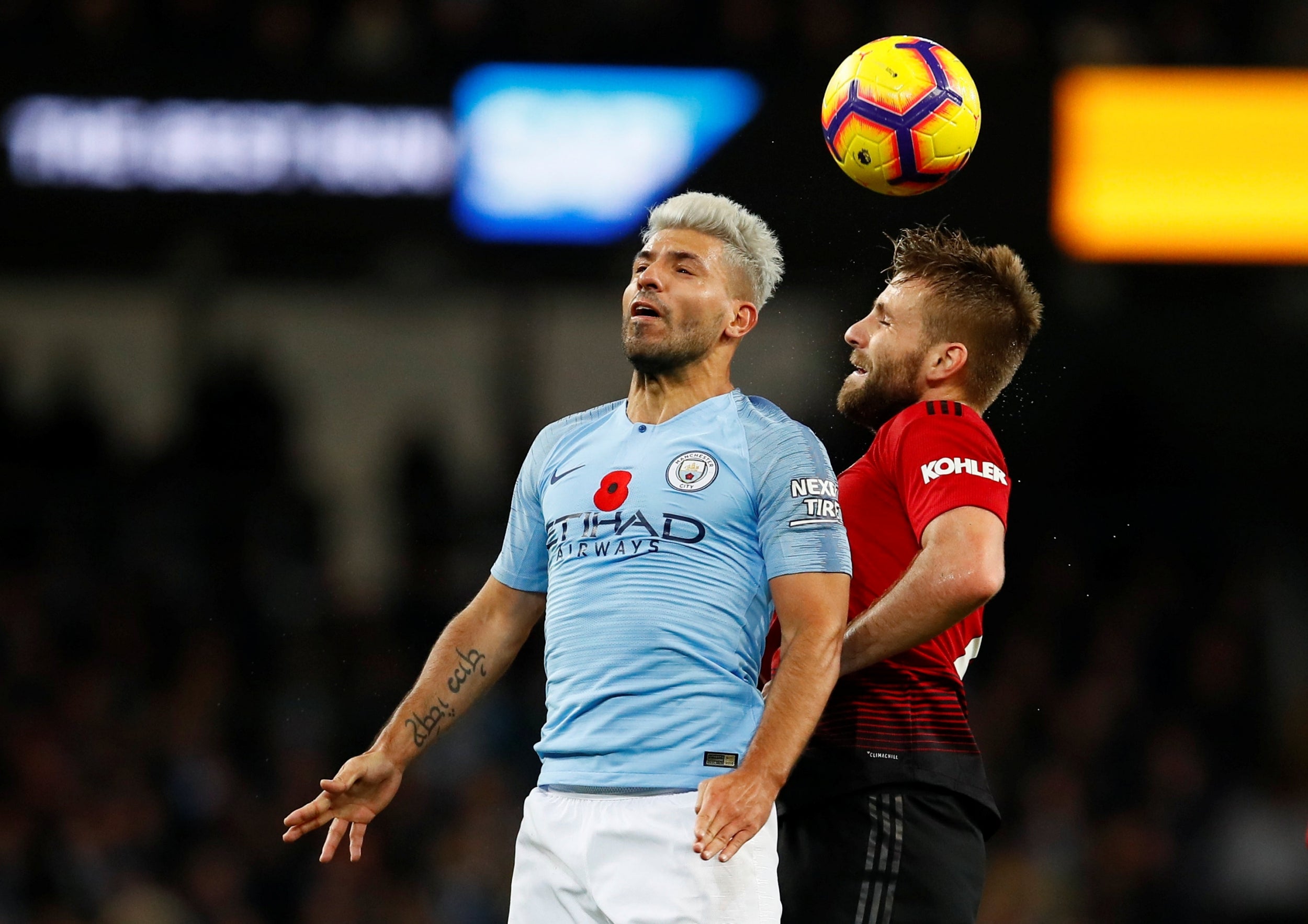 10/22

Sergio Aguero – 8 out of 10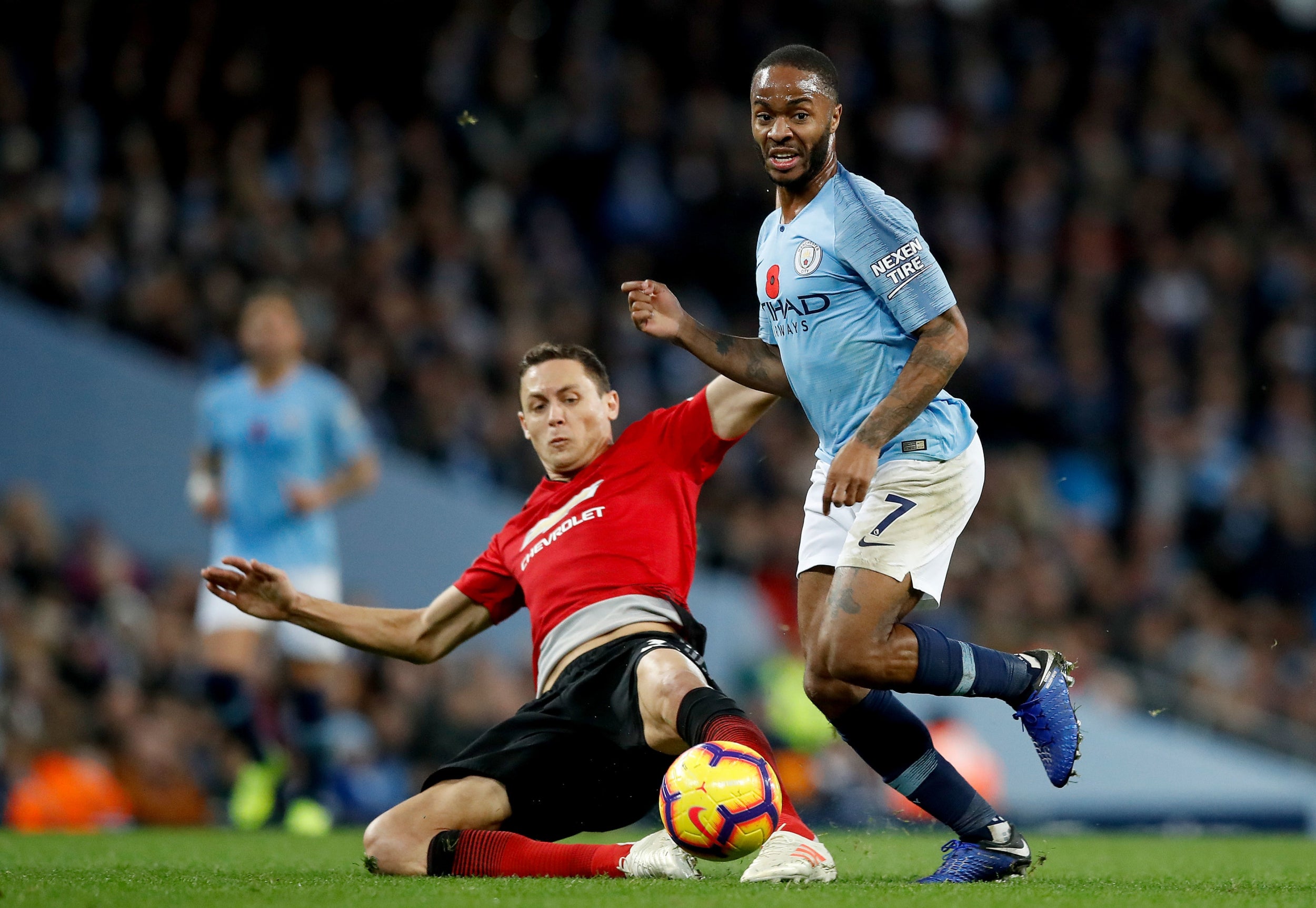 11/22

Raheem Sterling – 7 out of 10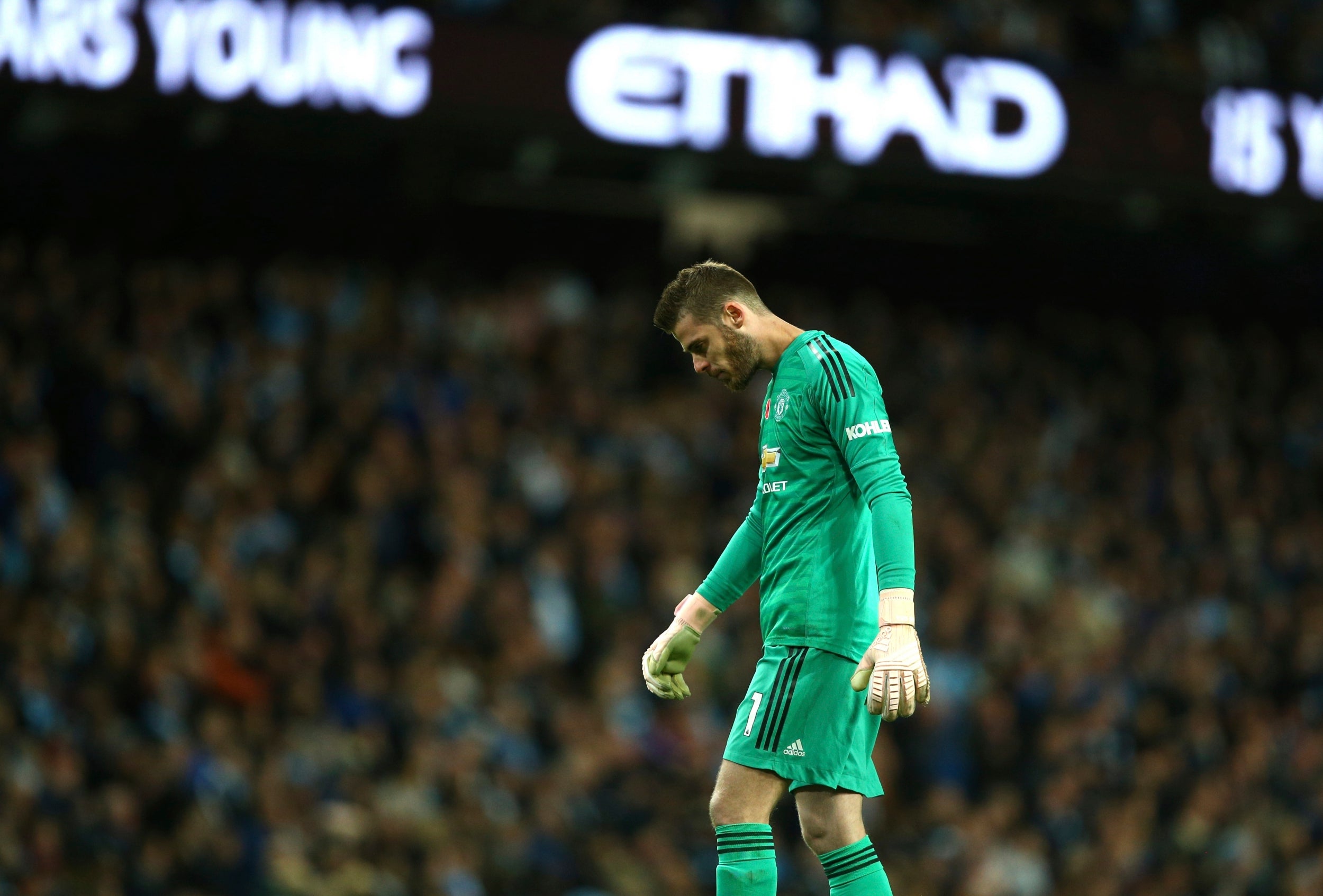 12/22

David De Gea – 6 out of 10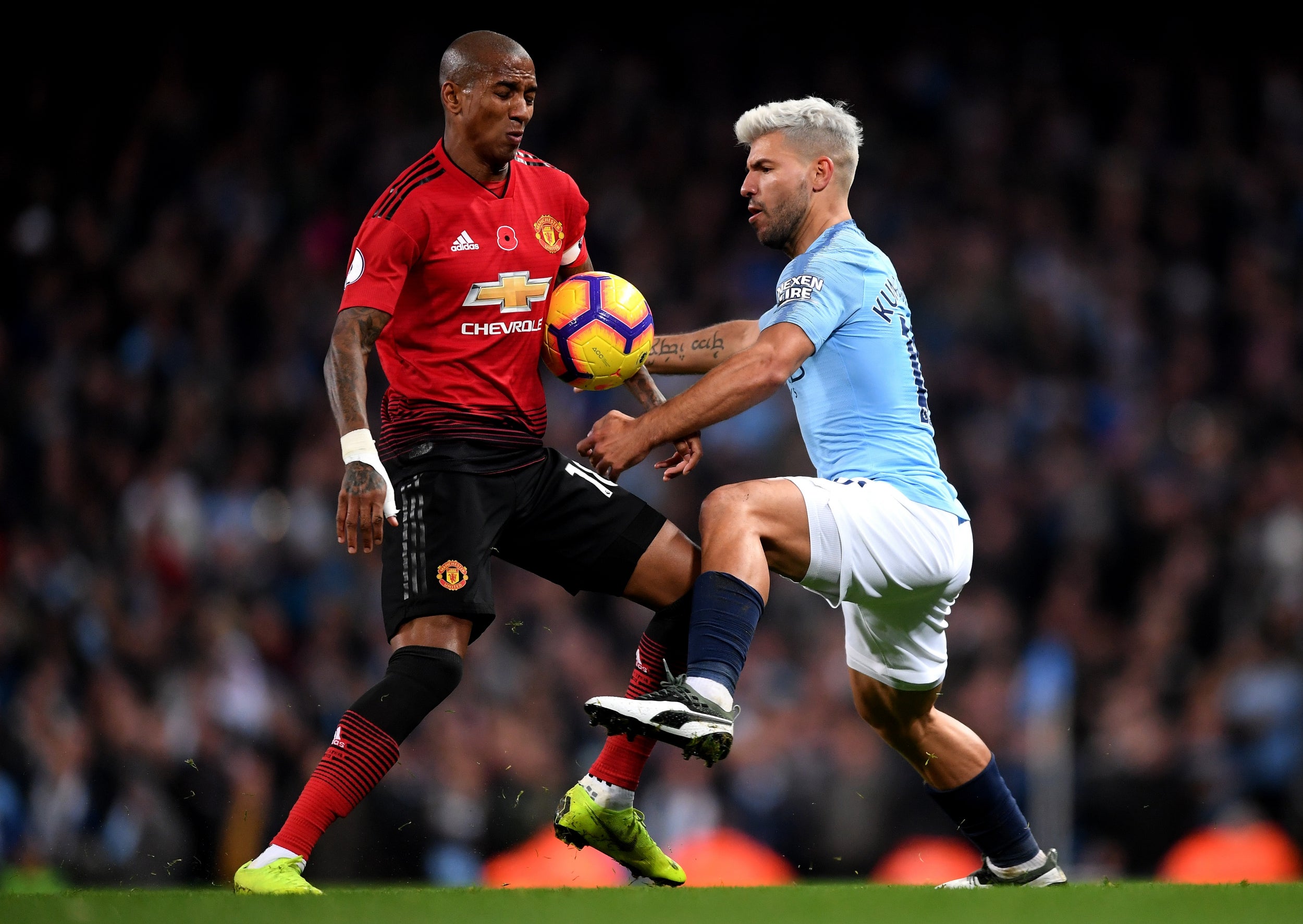 13/22

Ashley Young – 6 out of 10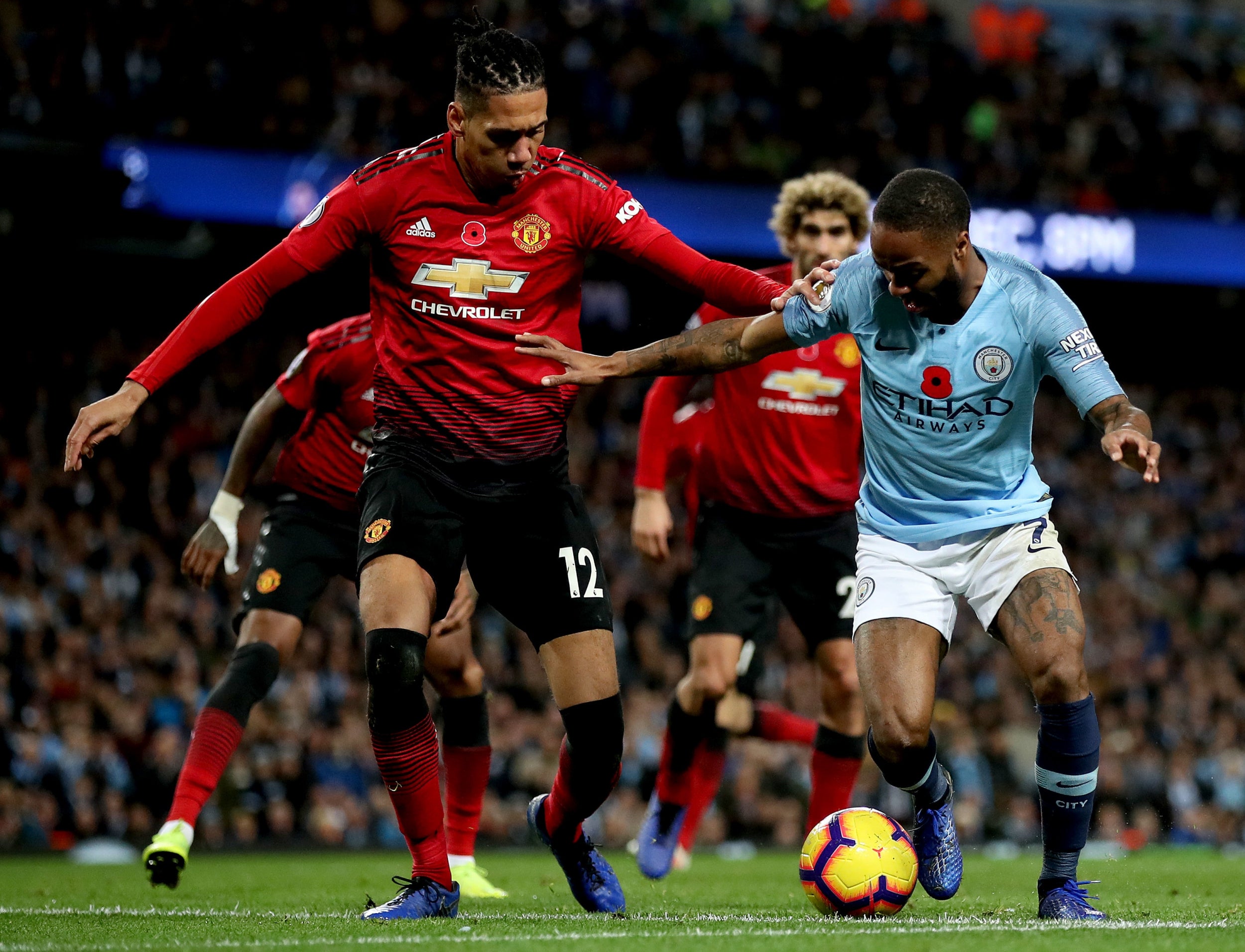 14/22

Chris Smalling – 6 out of 10
15/22

Victor Lindelof – 6 out of 10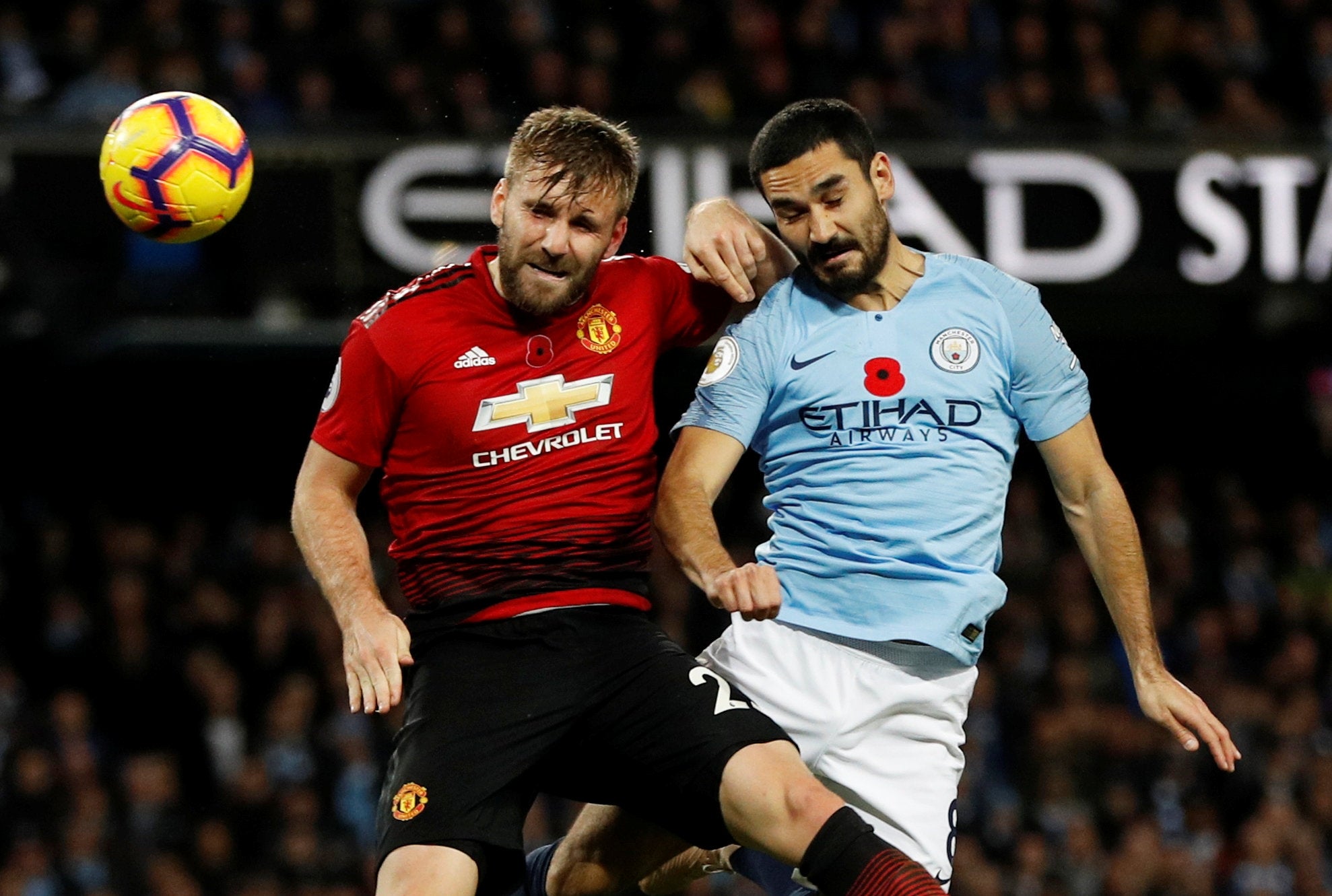 16/22

Luke Shaw – 6 out of 10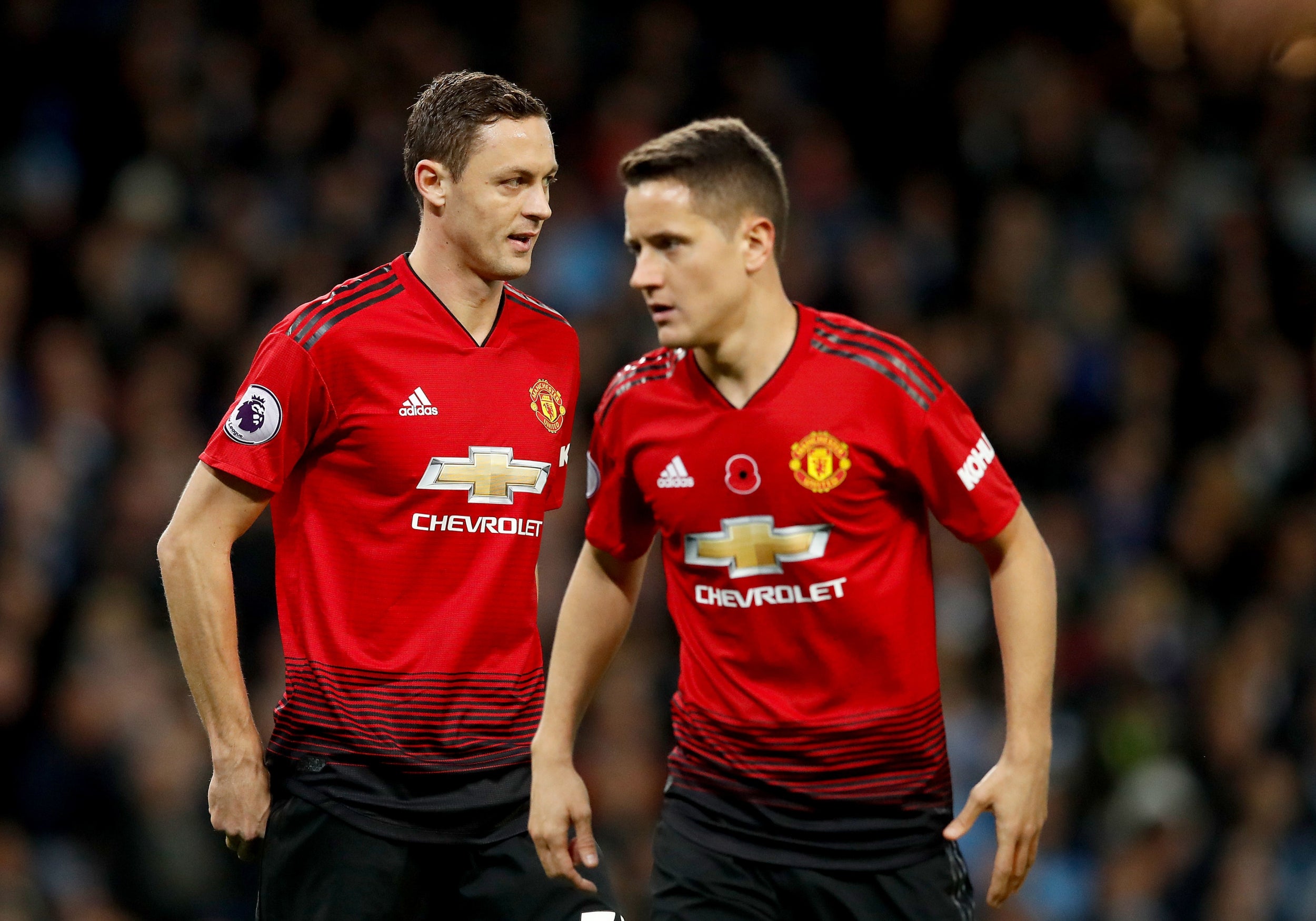 17/22

Ander Herrera -5 out of 10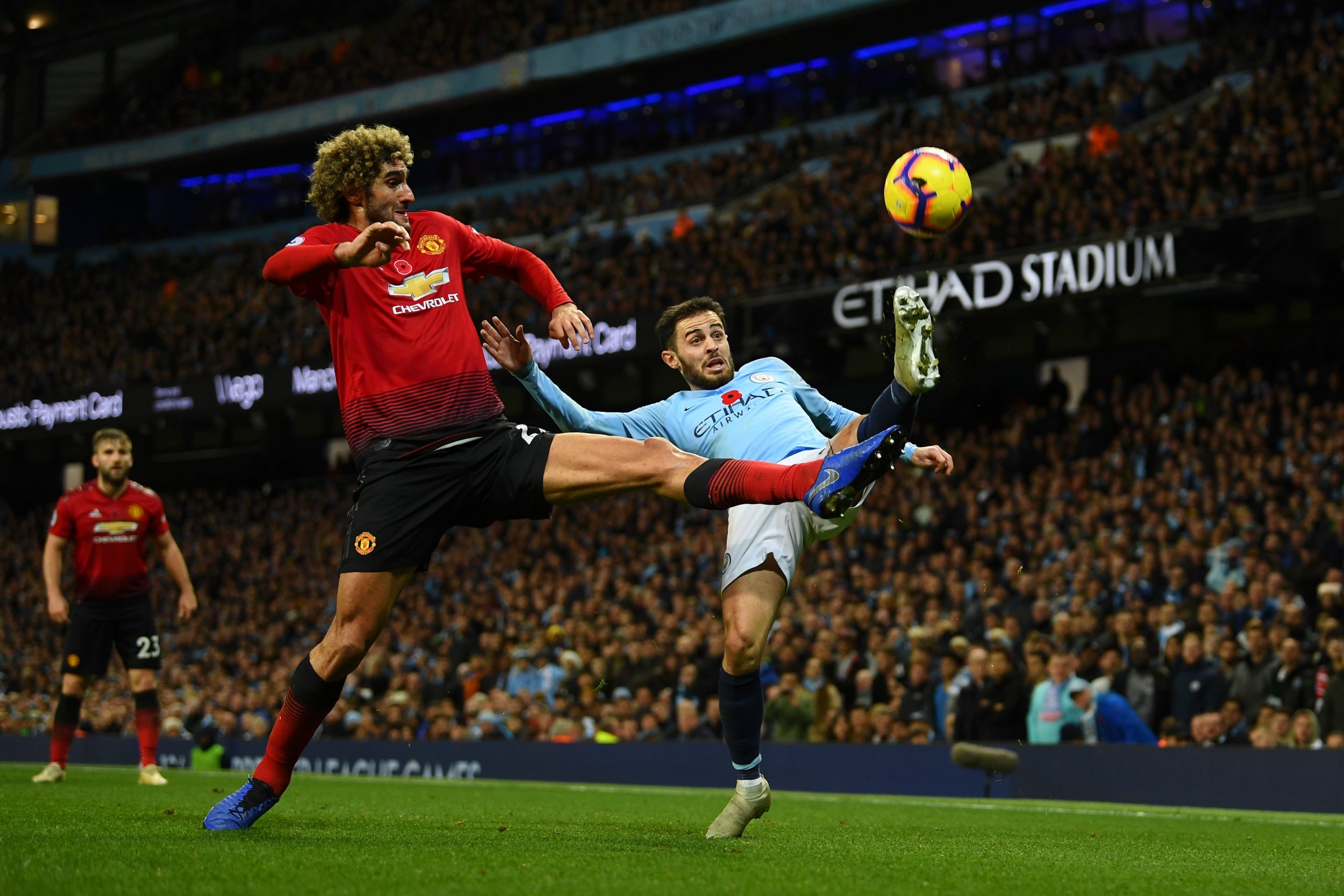 18/22

Marouane Fellaini – 7 out of 10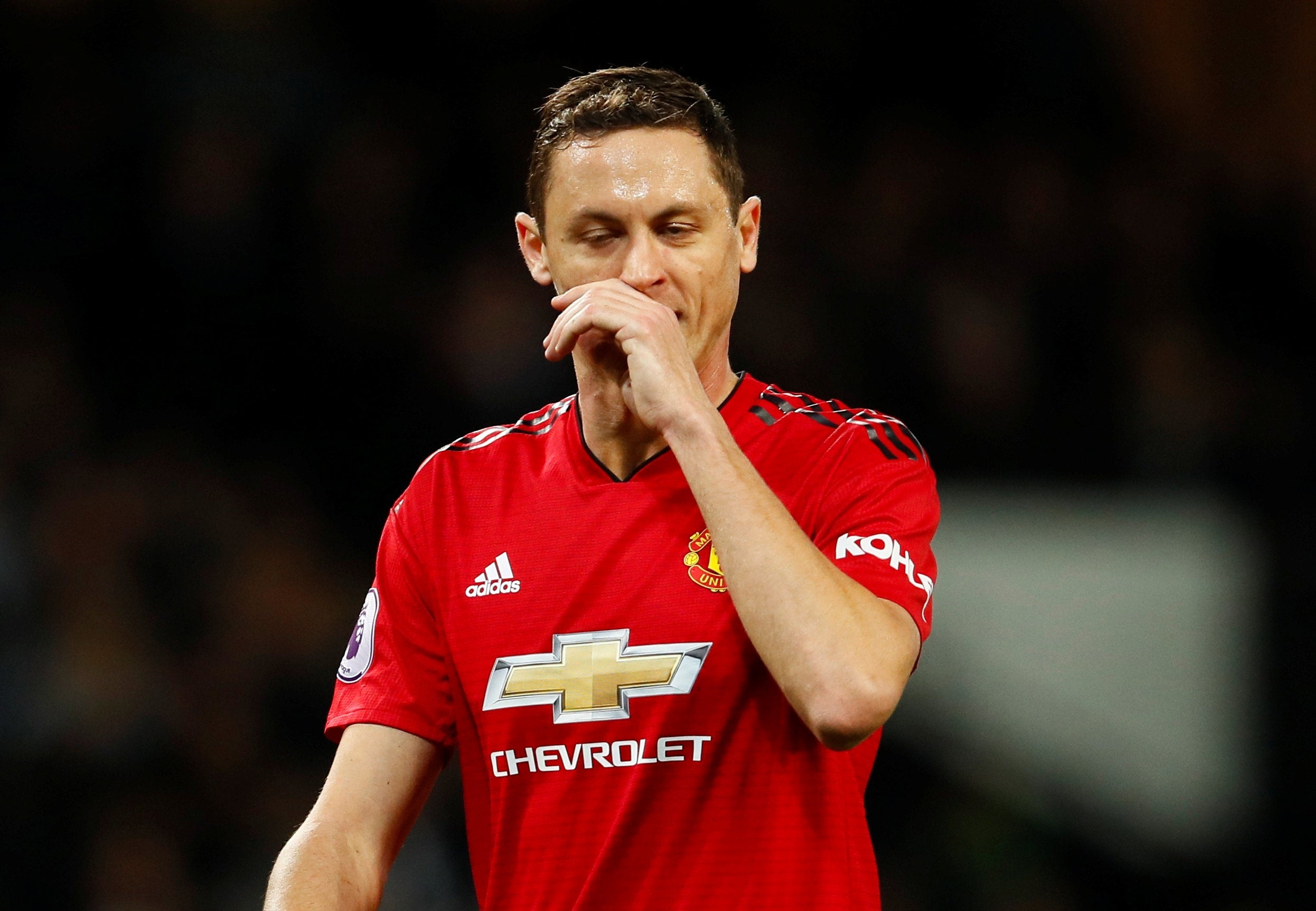 19/22

Nemanja Matic – 5 out of 10
20/22

Jesse Lingard – 6 out of 10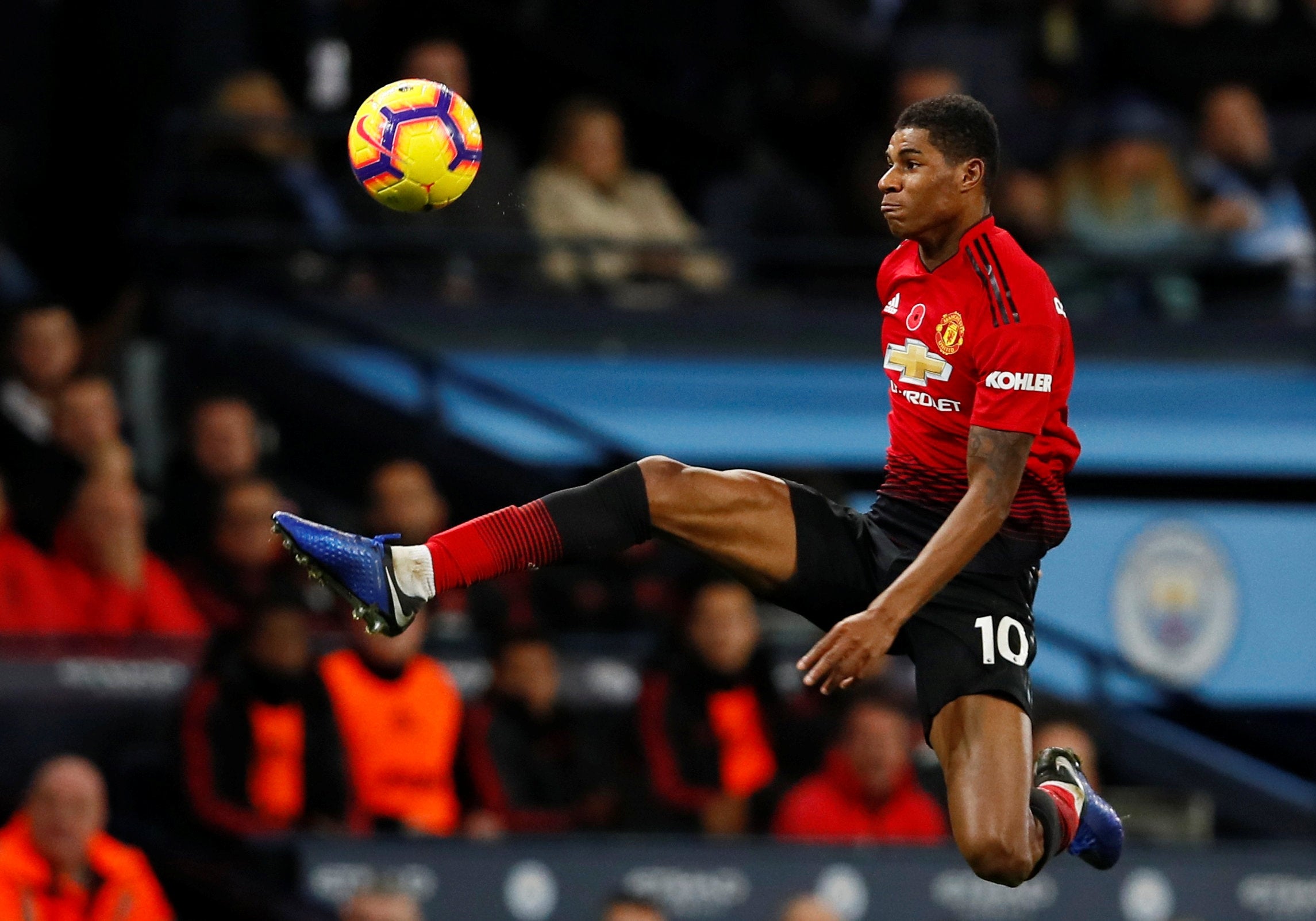 21/22

Marcus Rashford – 6 out of 10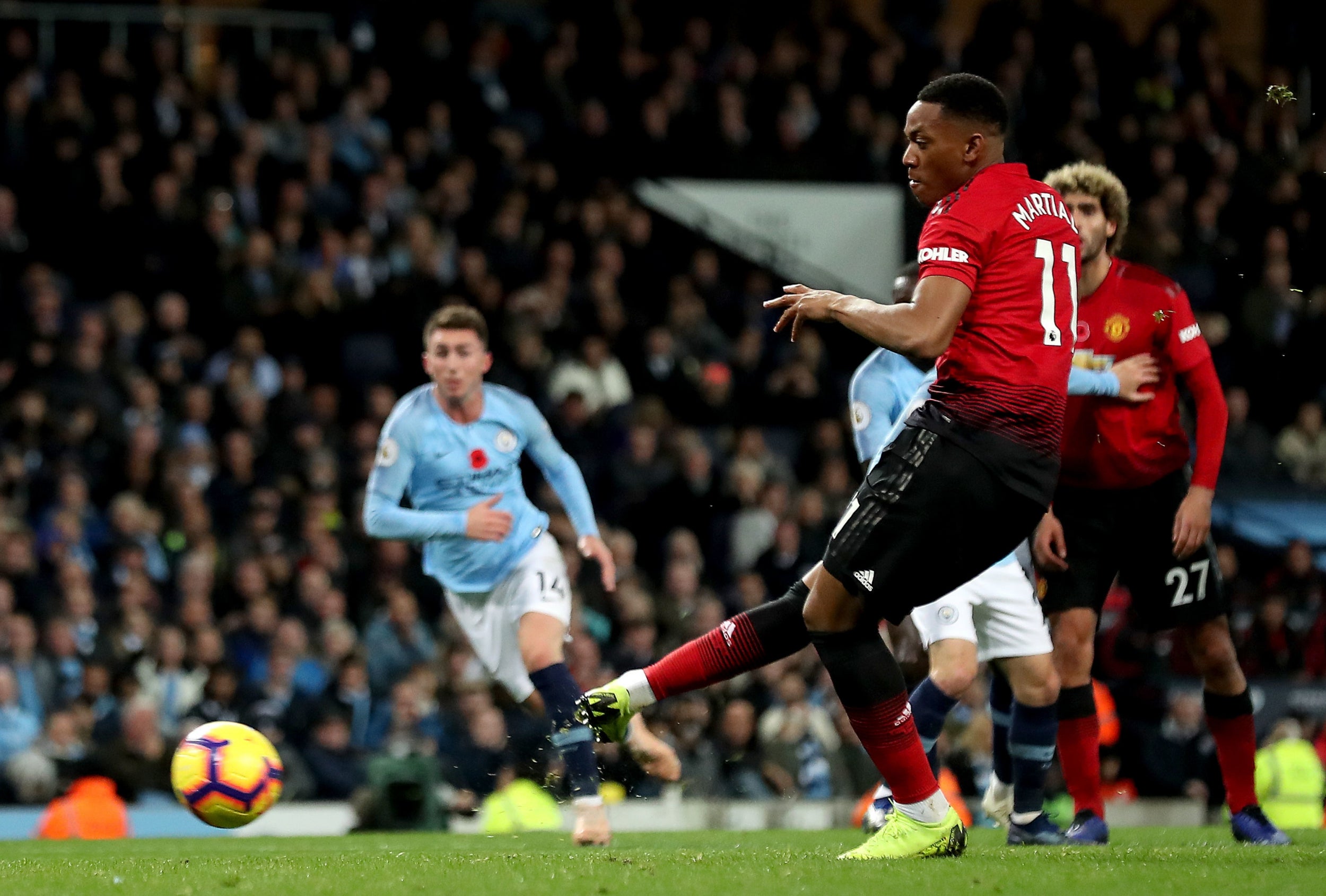 22/22

Anthony Martial – 7 out of 10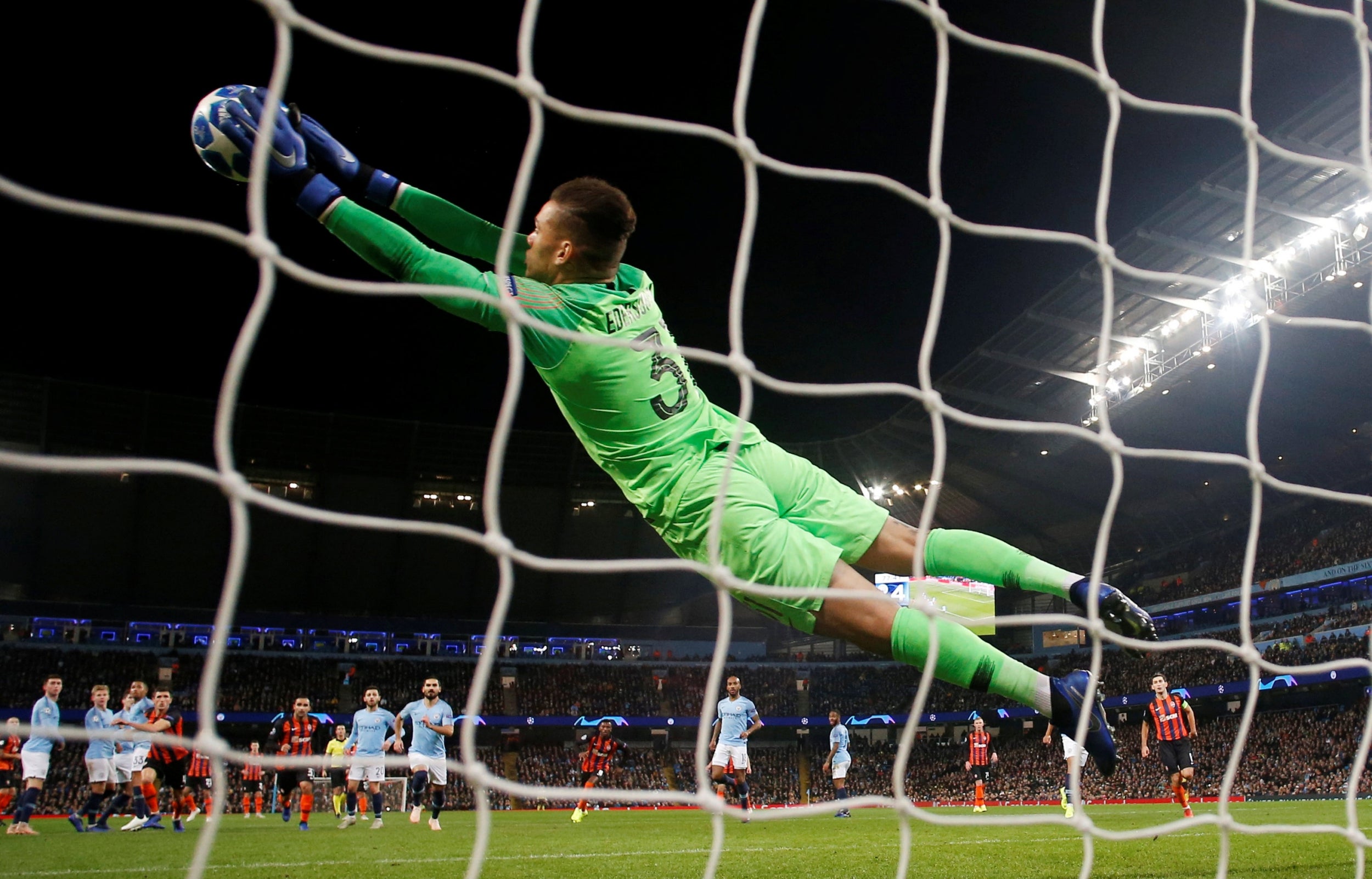 1/22

Ederson – 6 out of 10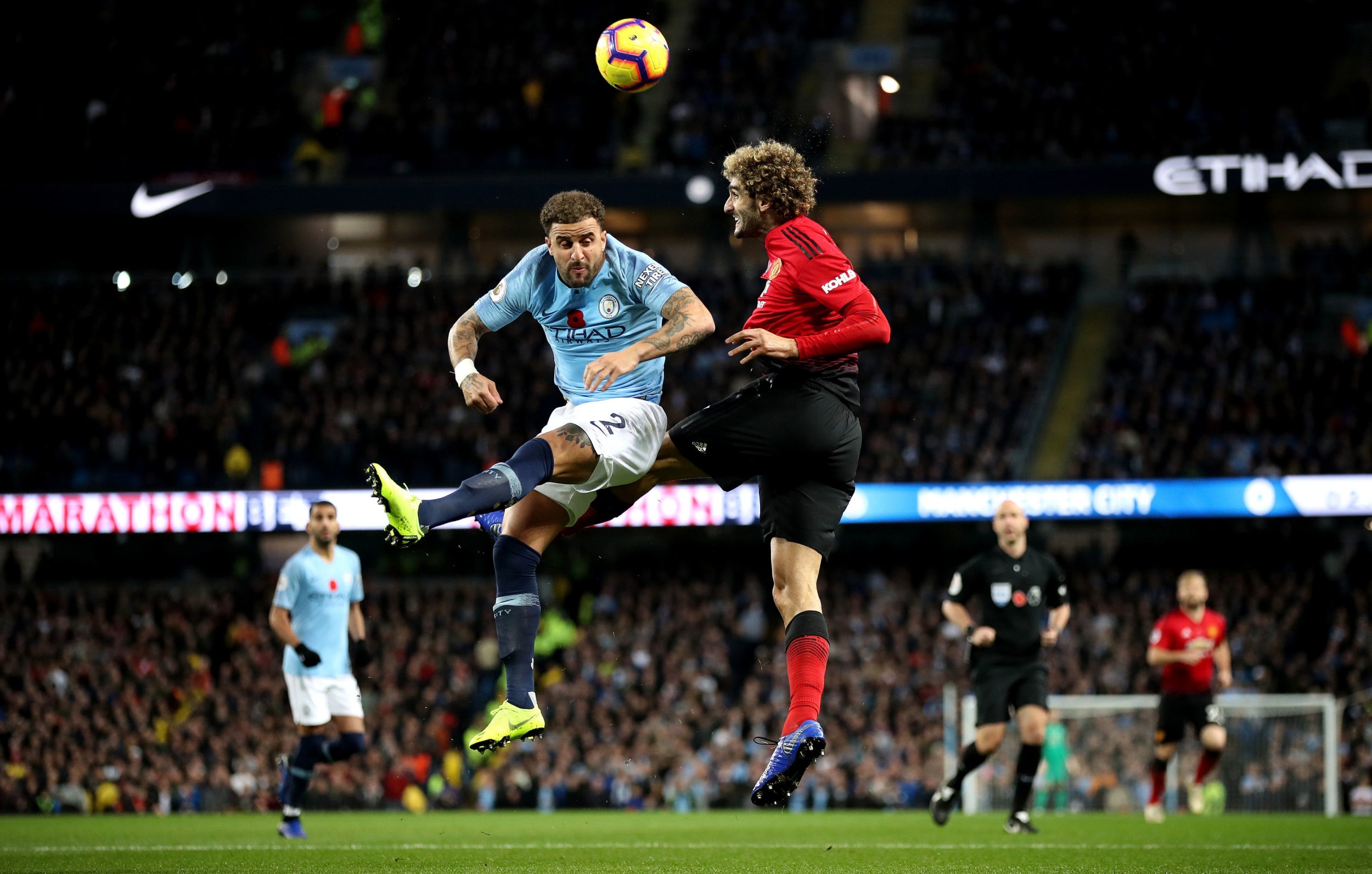 2/22

Kyle Walker – 6 out of 10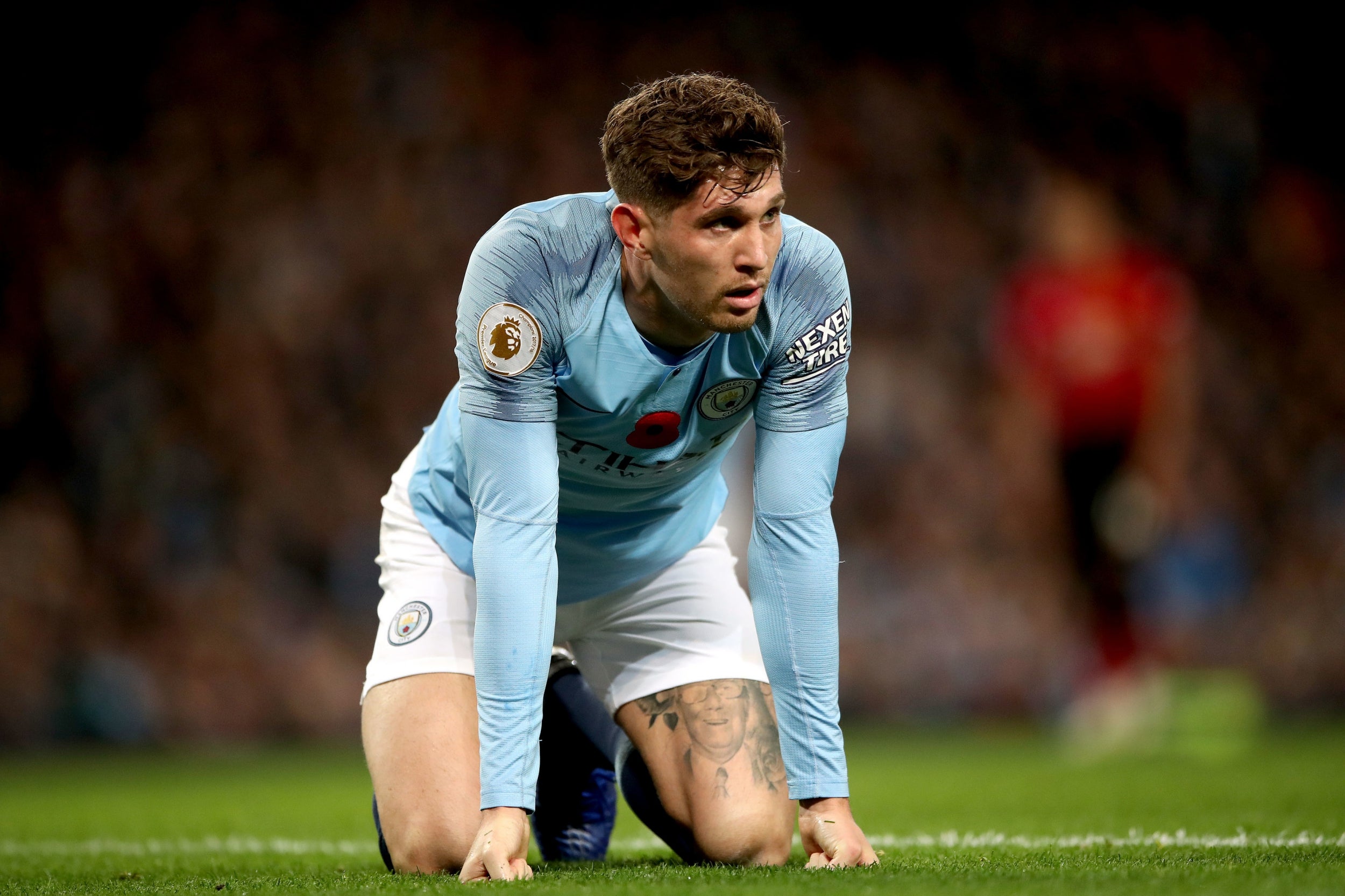 3/22

John Stones – 6 out of 10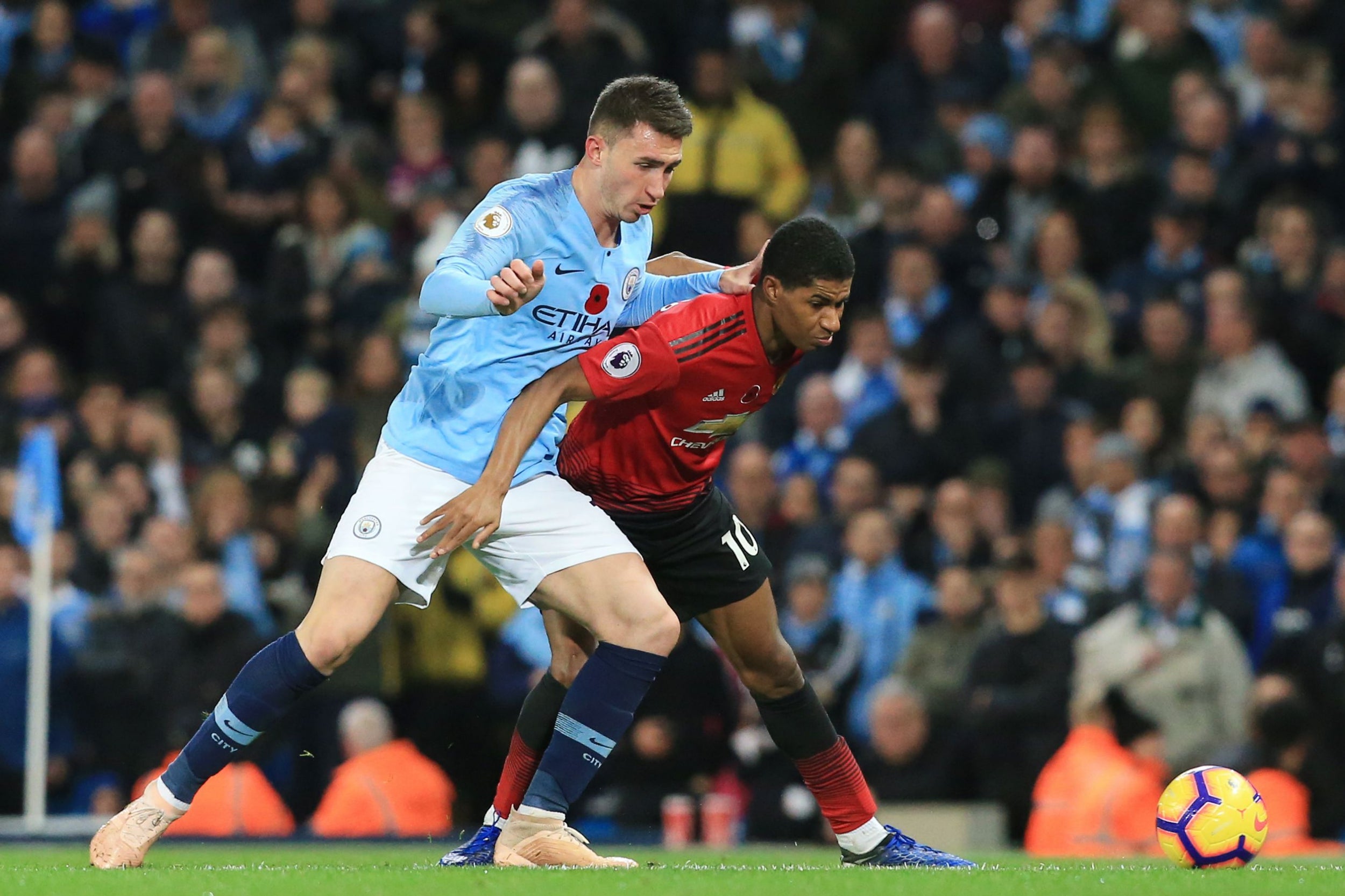 4/22

Aymeric Laporte – 6 out of 10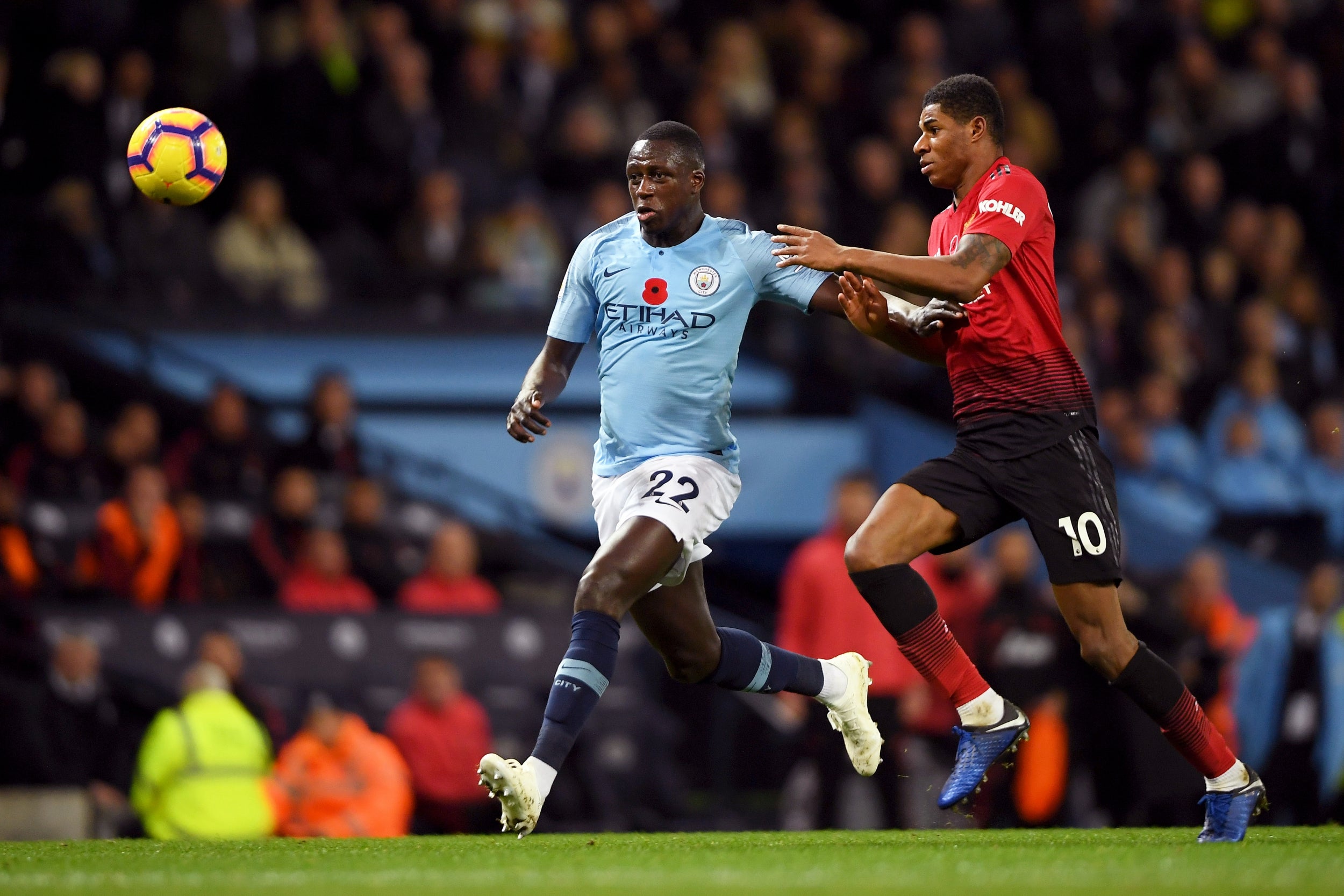 5/22

Benjamin Mendy – 6 out of 10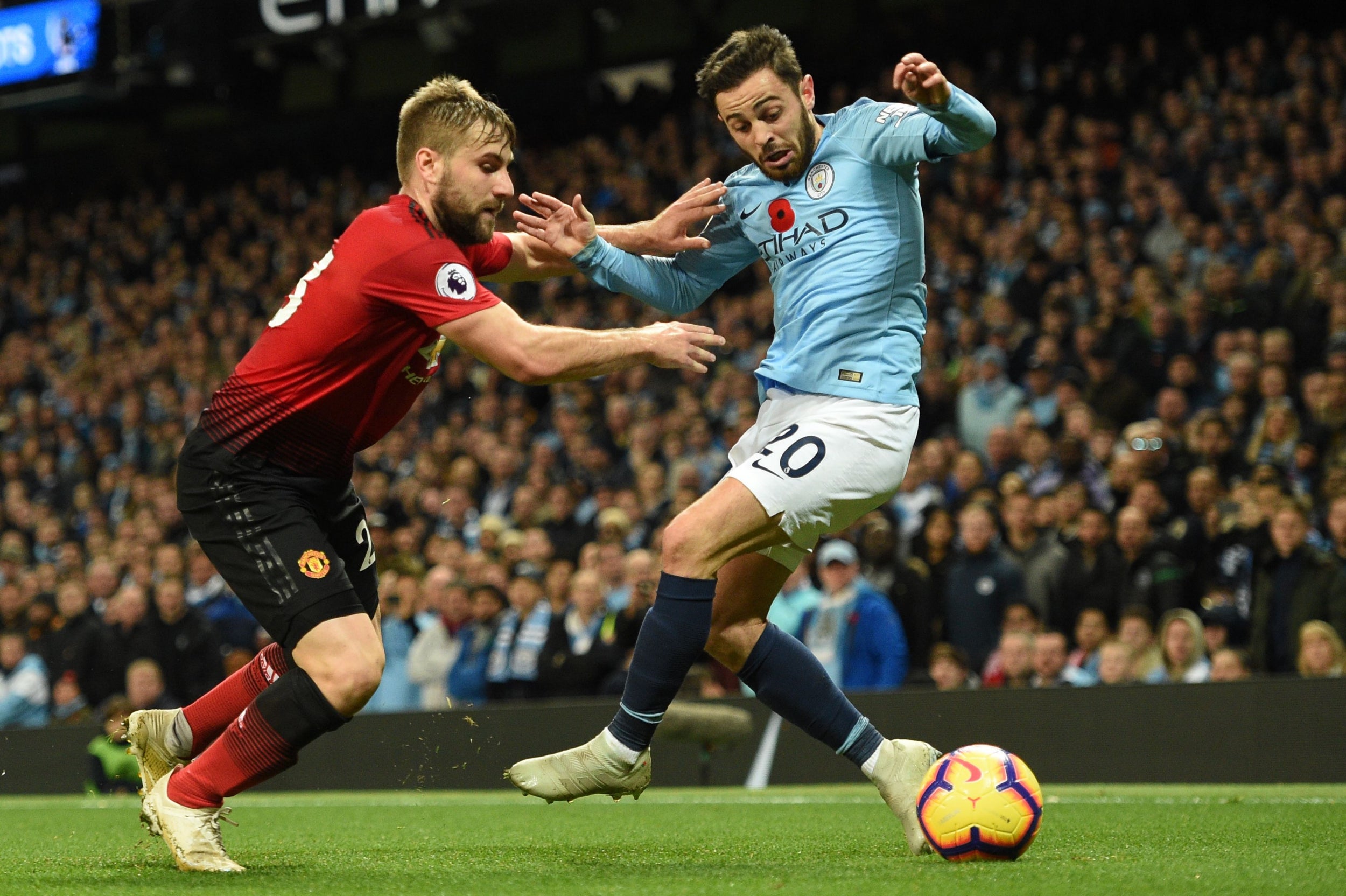 6/22

Bernardo Silva – 8 out of 10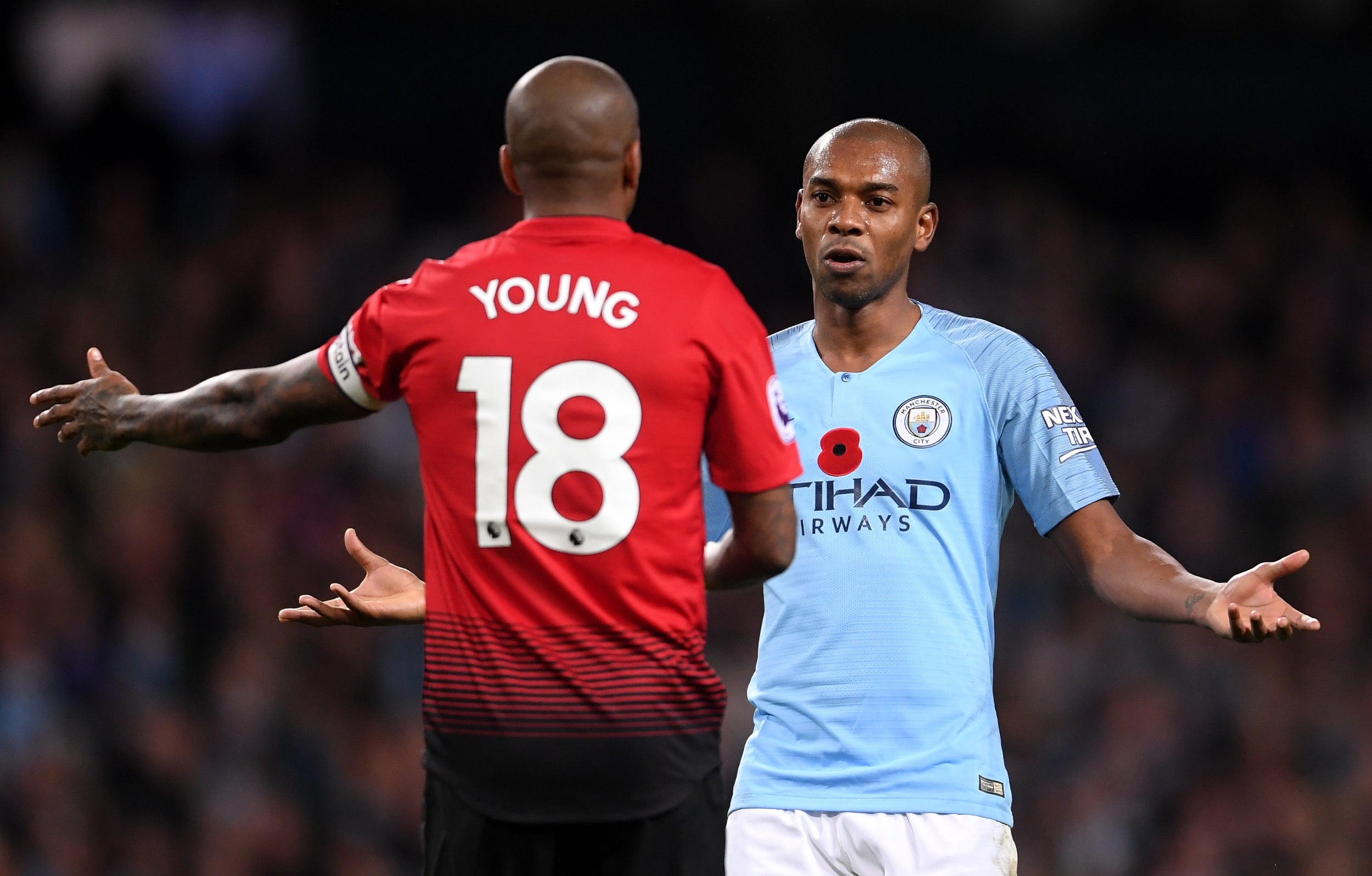 7/22

Fernandinho – 7 out of 10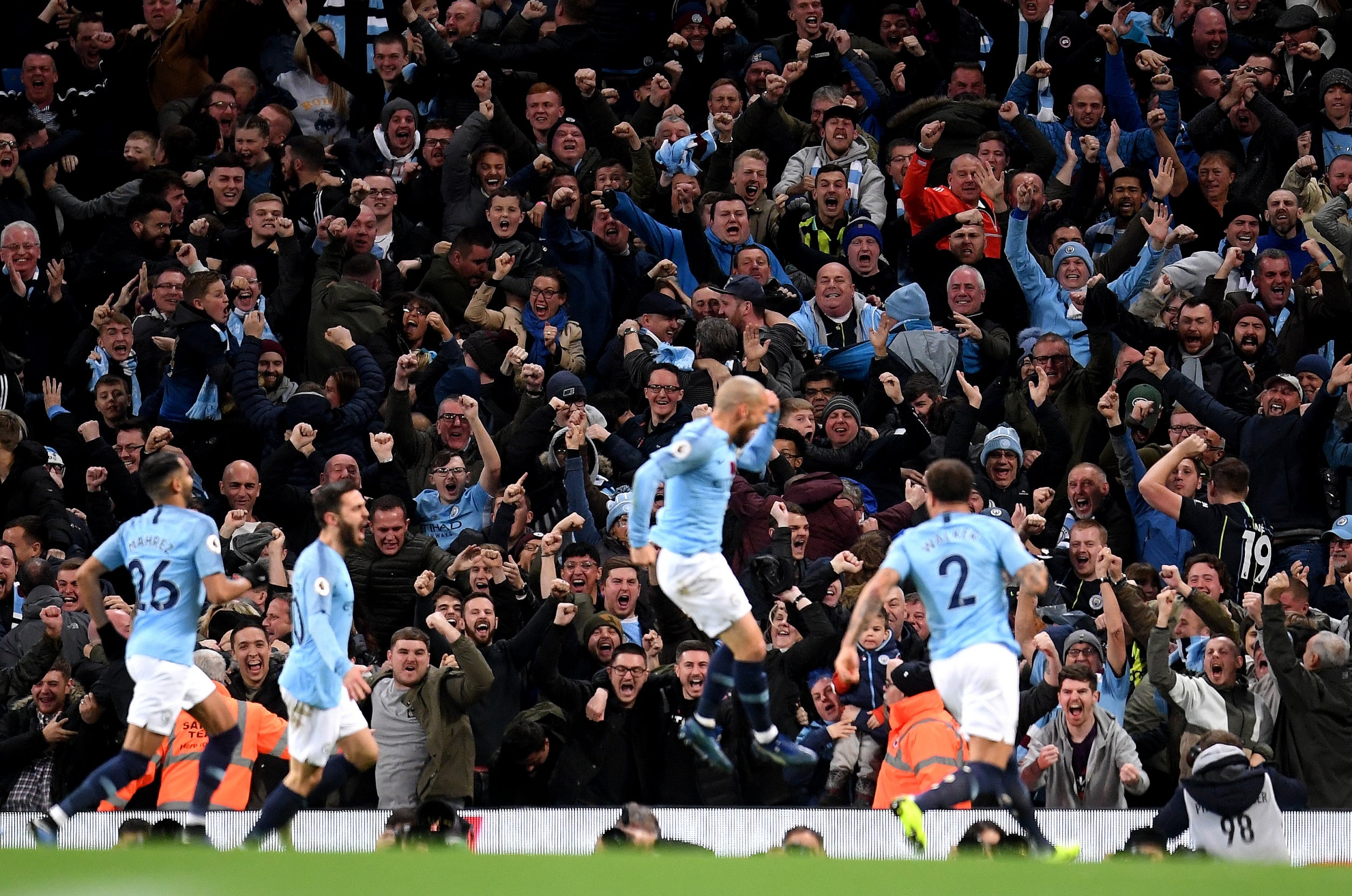 8/22

David Silva – 9 out of 10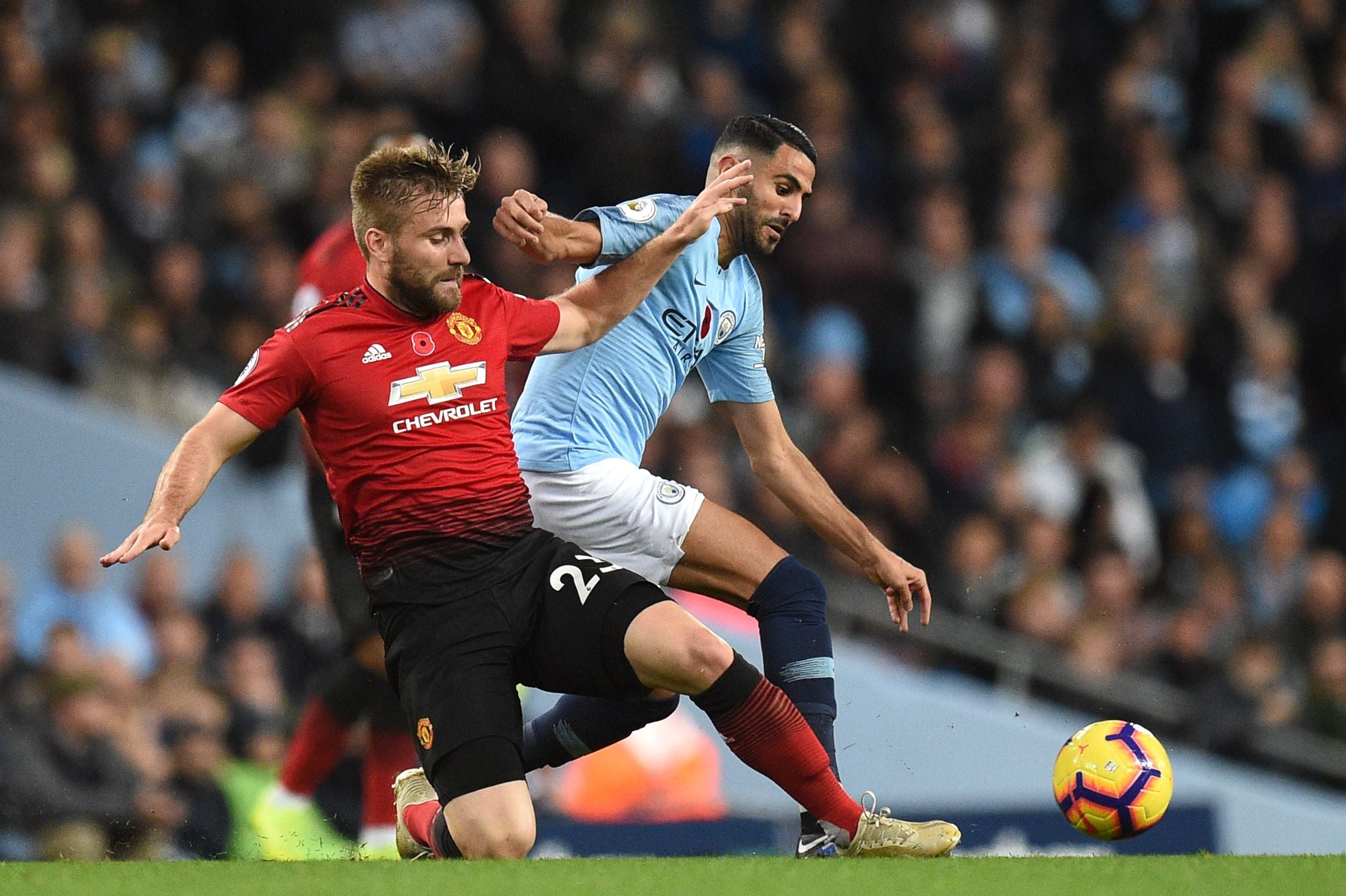 9/22

Riyad Mahrez – 7 out of 10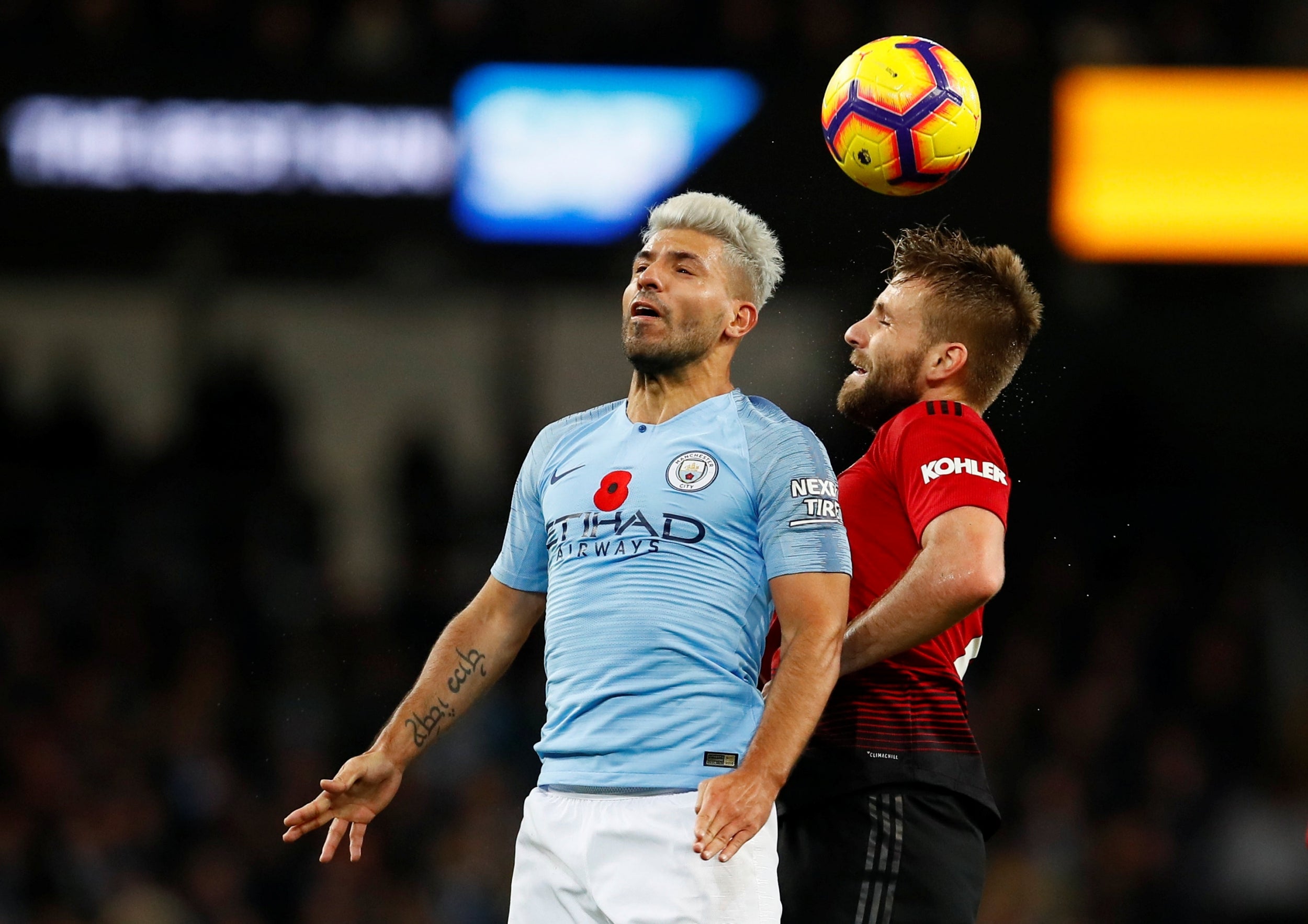 10/22

Sergio Aguero – 8 out of 10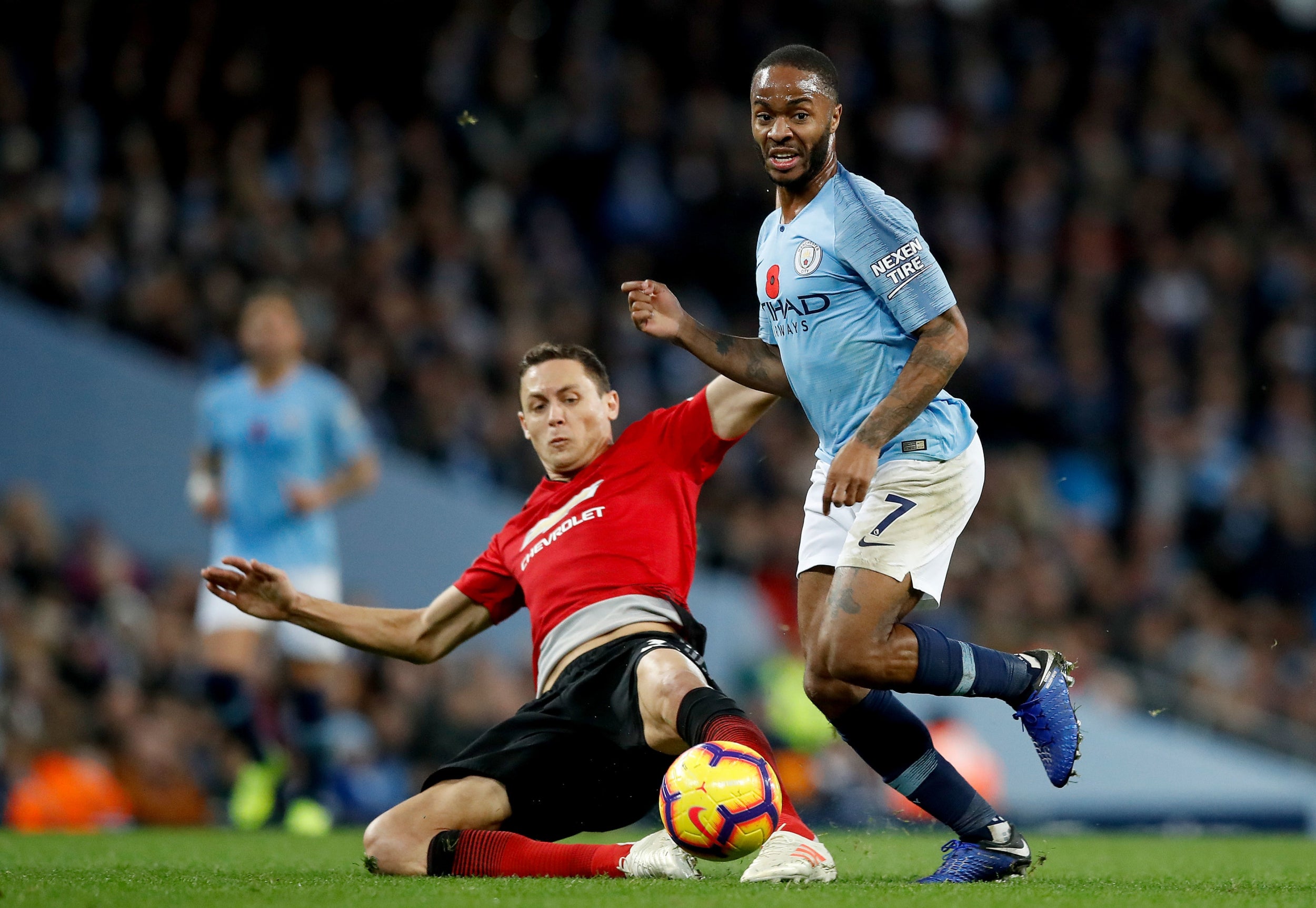 11/22

Raheem Sterling – 7 out of 10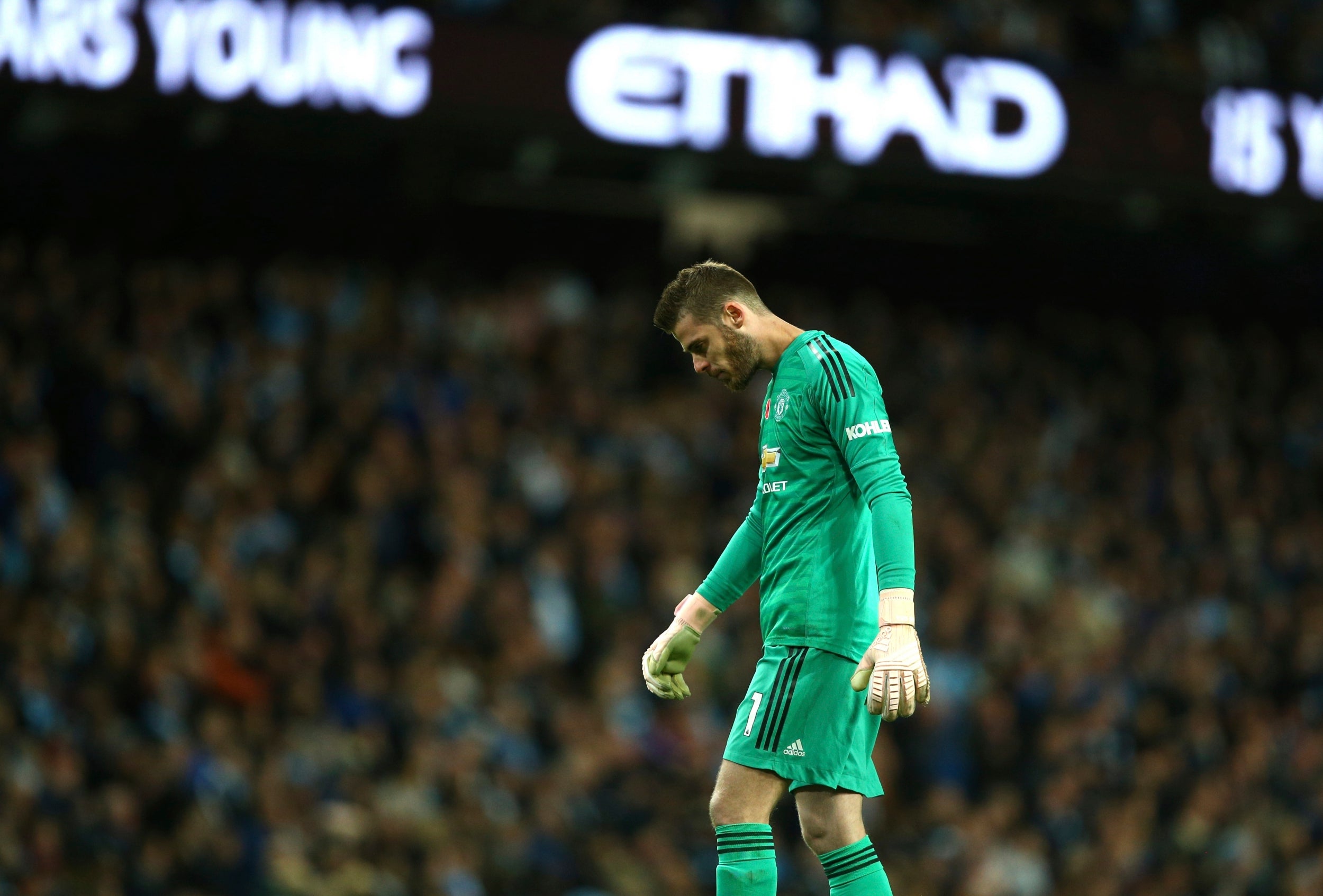 12/22

David De Gea – 6 out of 10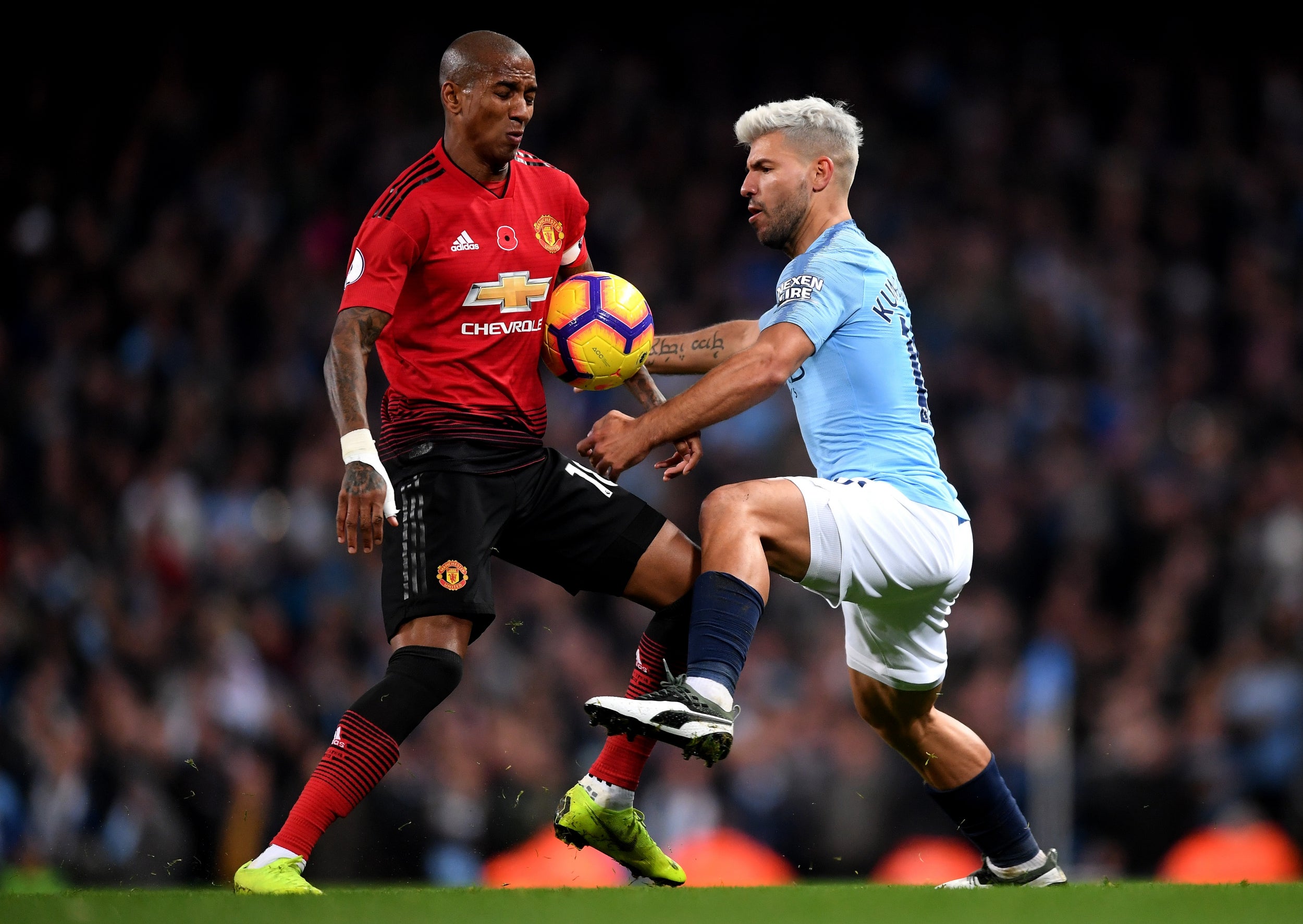 13/22

Ashley Young – 6 out of 10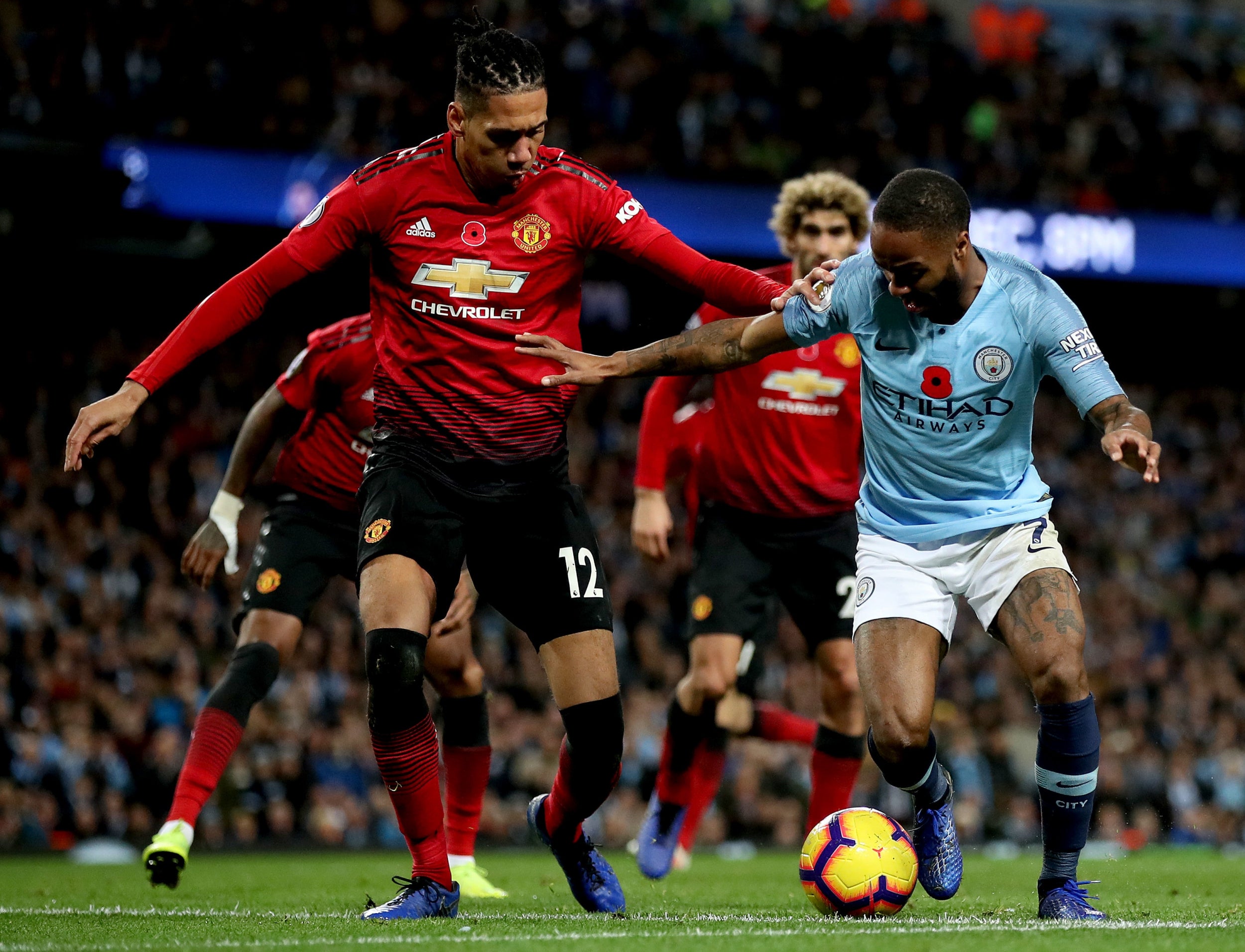 14/22

Chris Smalling – 6 out of 10
15/22

Victor Lindelof – 6 out of 10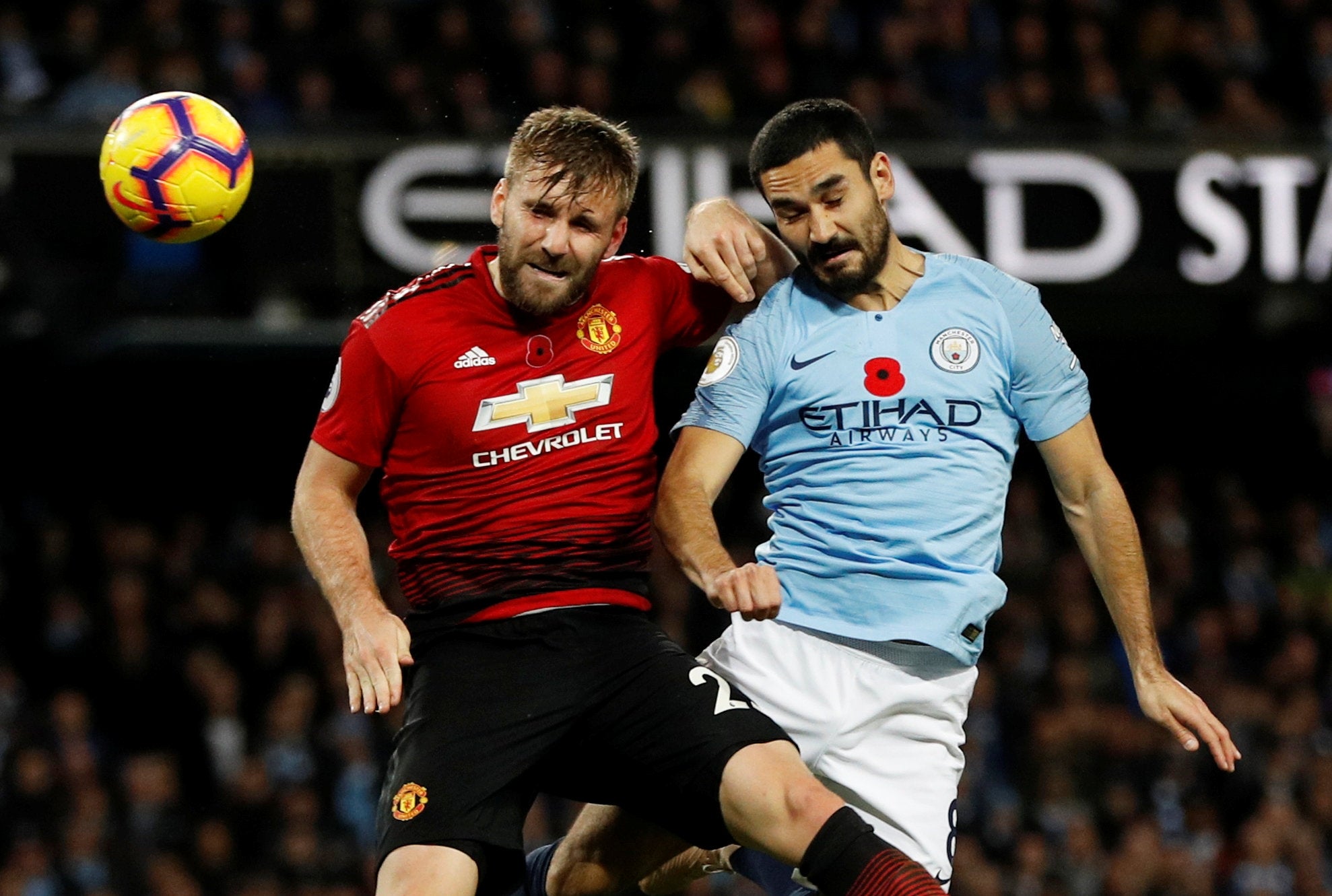 16/22

Luke Shaw – 6 out of 10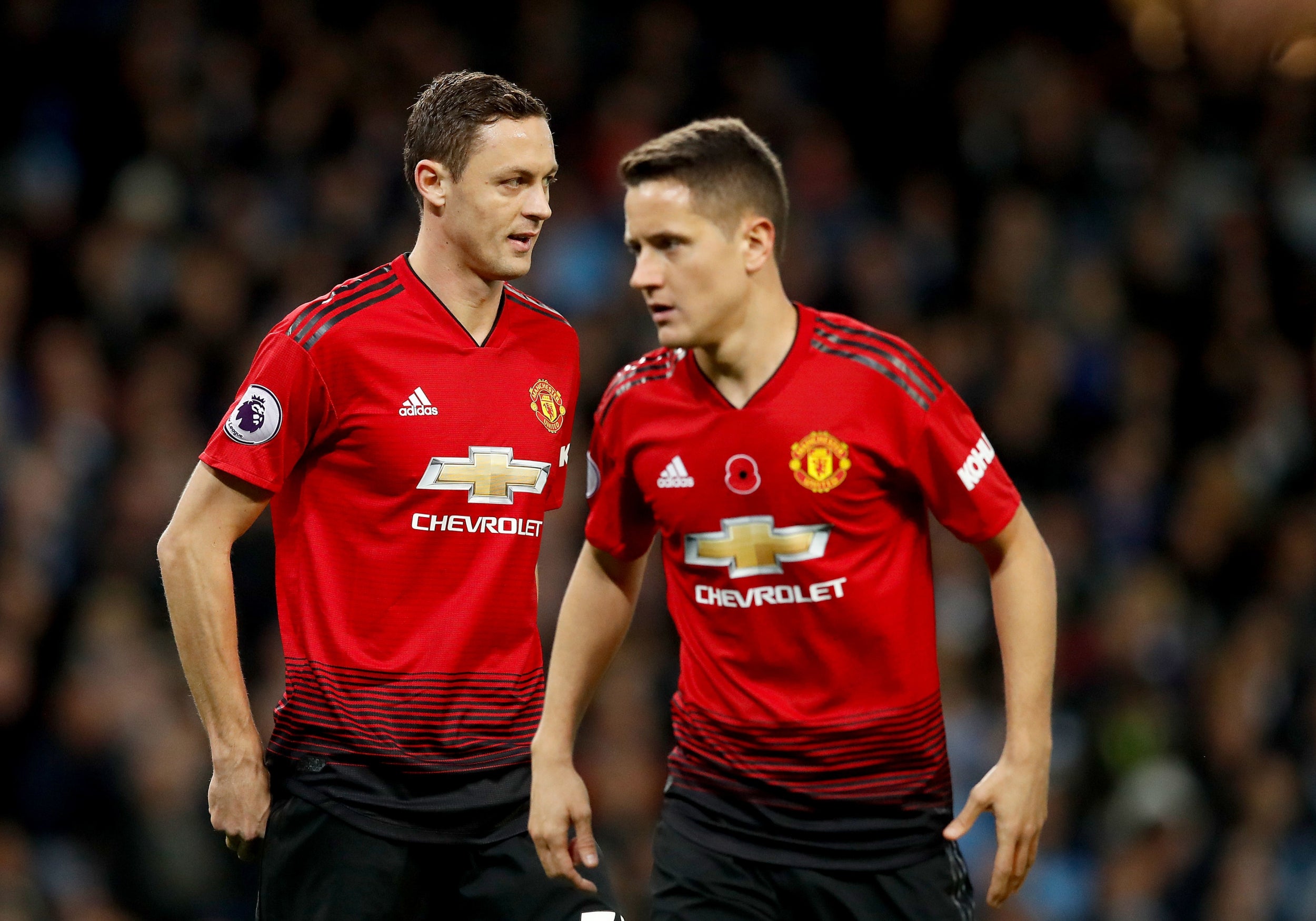 17/22

Ander Herrera -5 out of 10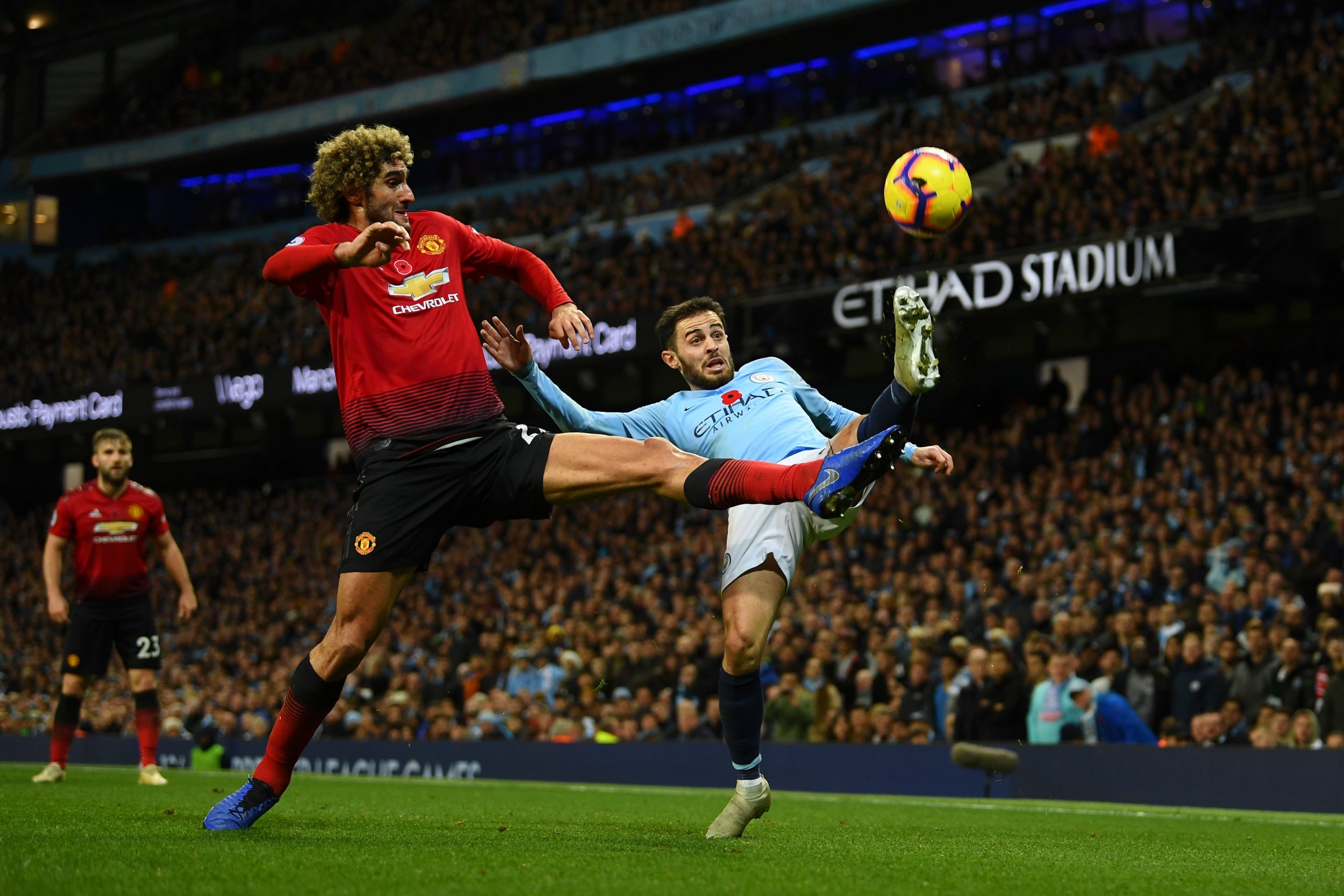 18/22

Marouane Fellaini – 7 out of 10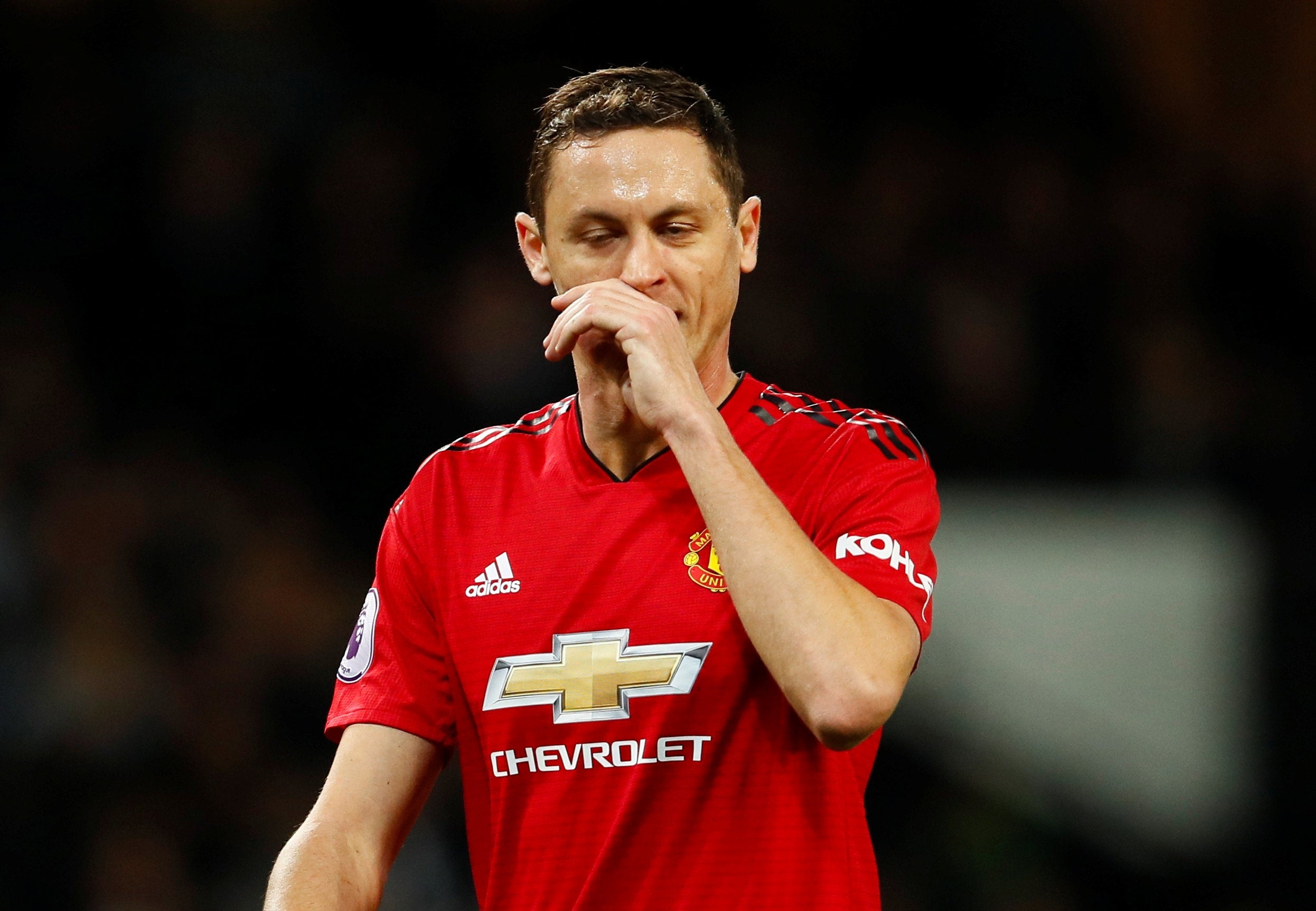 19/22

Nemanja Matic – 5 out of 10
20/22

Jesse Lingard – 6 out of 10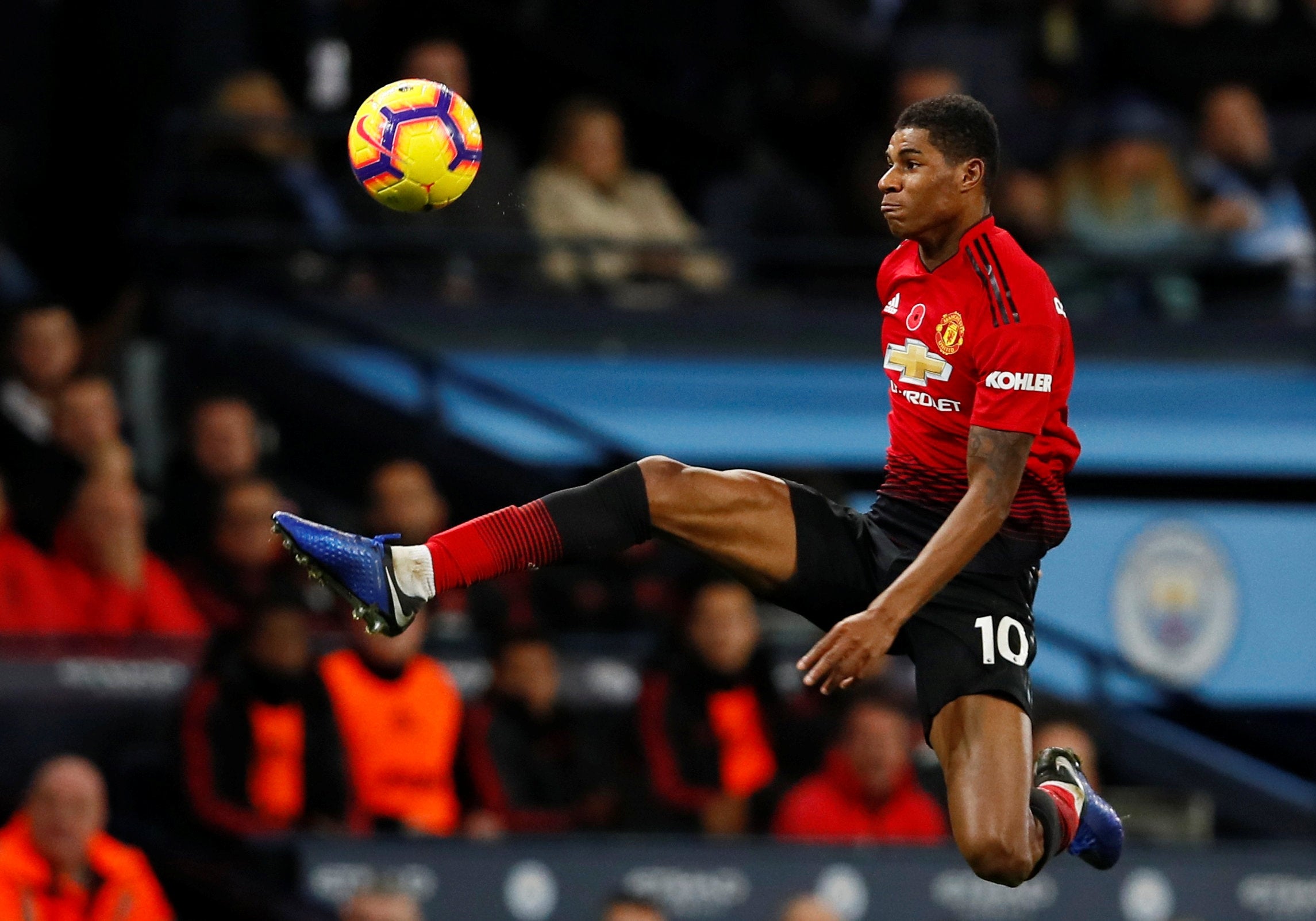 21/22

Marcus Rashford – 6 out of 10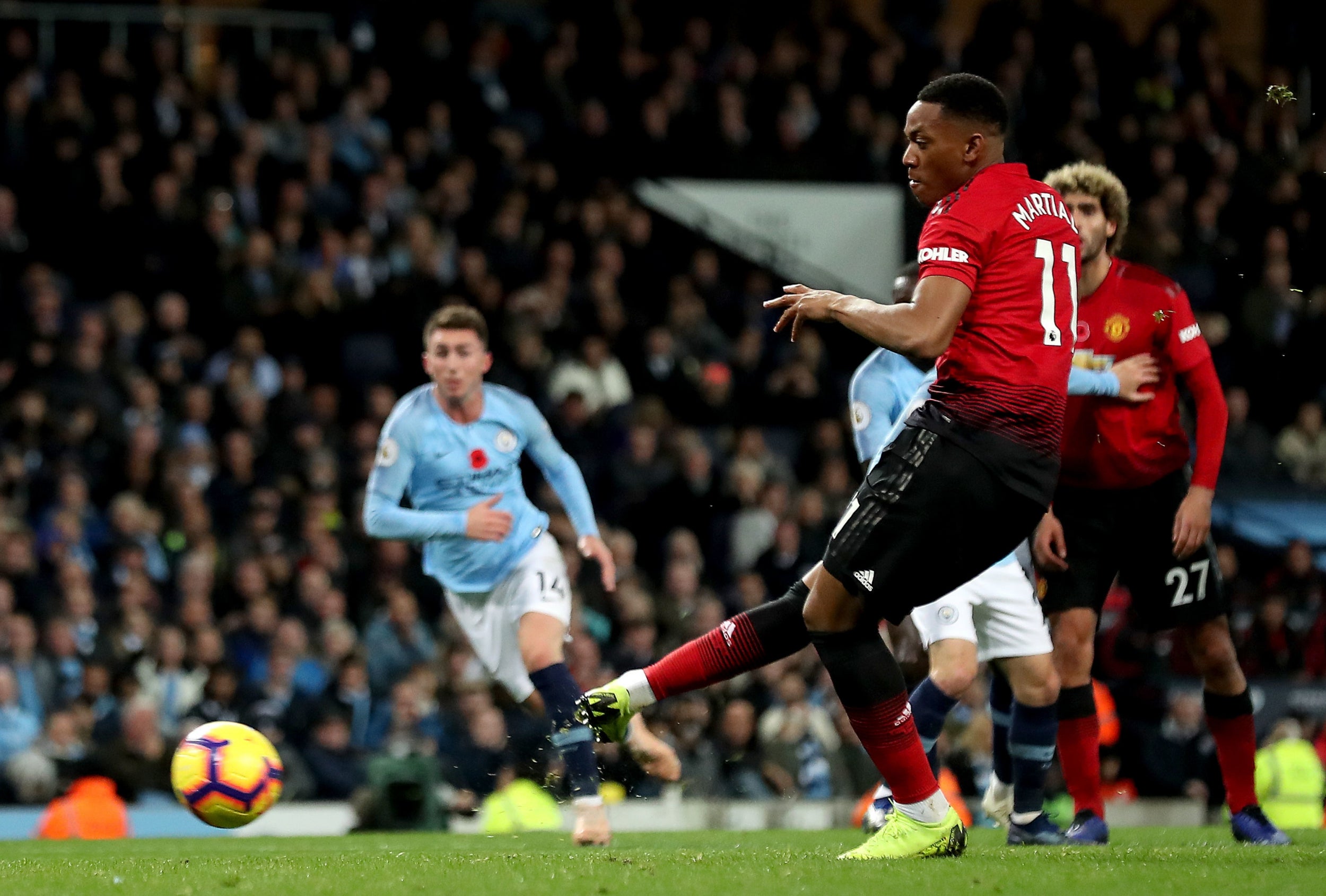 22/22

Anthony Martial – 7 out of 10

"Football has no limits," he said. "Every team can get better, so we will watch this video to see what we did not do well.

"People can say that [City are at a different level to other teams] but we just try to play the best football. We train and Pep knows what to do every time, so we listen to him and try to be the same at the weekend on the pitch.

"Pep is the boss of the team and we listen. Some people think City might spend a lot of time on the attack, but we trust the manager – he knows what he is doing."

City came close to clinching last year's title against United and were 45 minutes away from being crowned champions when they led their rivals 2-0 at the Etihad in April.

United, however, produced an extraordinary comeback to win 3-2 and postpone City's celebrations until the following weekend.

Mendy said that the disappointment of missing out on such a momentous derby win made City ensure that there would no repeat comeback on Sunday.

"In the dressing room at half time we had spoken about what happened in the derby last year, and we were telling each other not to let that happen again. We remember it went 2-1, 2-2, 2-3, so we said we had to stay focussed, keep trying to play and make chances.

"Every player was saying the same thing: 'OK, guys, don't do the same as last year, be careful, pay attention.' So when we came back on the pitch, we played better than the first half, so we won the derby."

Mendy also gave short shrift to Mourinho's claim that the 3-1 scoreline was not a fair reflection on United's performance.

"If he said this, he said this," the full-back said, when Mourinho's comments were put to him. "We won, that's it."

Follow the Independent Sport on Instagram here, for all of the best images, videos and stories from around the sporting world.

Source: Read Full Article