At Sporting Clube de Portugal, change is the only constant. Just four months after José Peseiro was tasked with leading the club out of the chaos of Bruno de Carvalho's doomed presidential reign, he has been sacked, with Sporting third in Liga NOS and just two points off the top.
Fittingly, Peseiro met his fate shortly before midnight on Halloween. "We know where we are and where we want to get to," he had bullishly insisted after a 1-0 loss to Estoril in the League Cup. Presumably he hadn't been talking about the Job Centre. Just a few hours later and he had been relieved of his duties.
And so Sporting's shambolic summer — which saw players attacked and injured in an attack on the club's training ground by masked men, ultimately precipitating De Carvalho's downfall — extends into the winter months. First Sinisa Mihajlovic was fired just nine days after his appointment at the start of the season. Now Peseiro has fallen. His assistant, the inexperienced Tiago Fernandes, is the latest to be offered up at the managerial altar.
Once again, Arsenal find themselves the beneficiaries of Sporting's chaos. They travelled to Lisbon just a few days after Sporting's players had been booed from the pitch after a poor performance against lowly Loures in the Portuguese Cup, prevailing thanks to a late goal from Danny Welbeck. Another win tonight would see them guarantee top spot in Europa League Group E.

Sporting vs Arsenal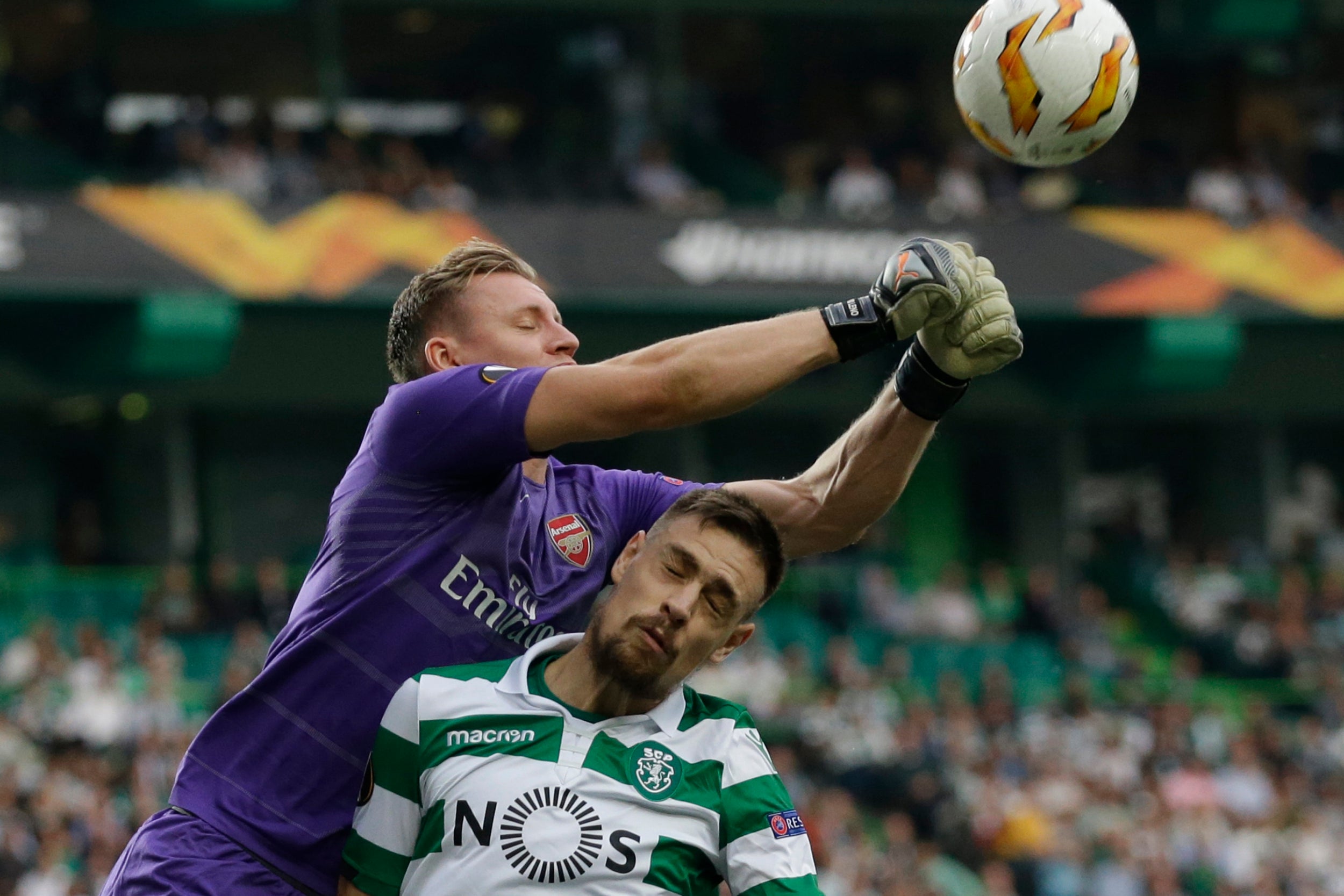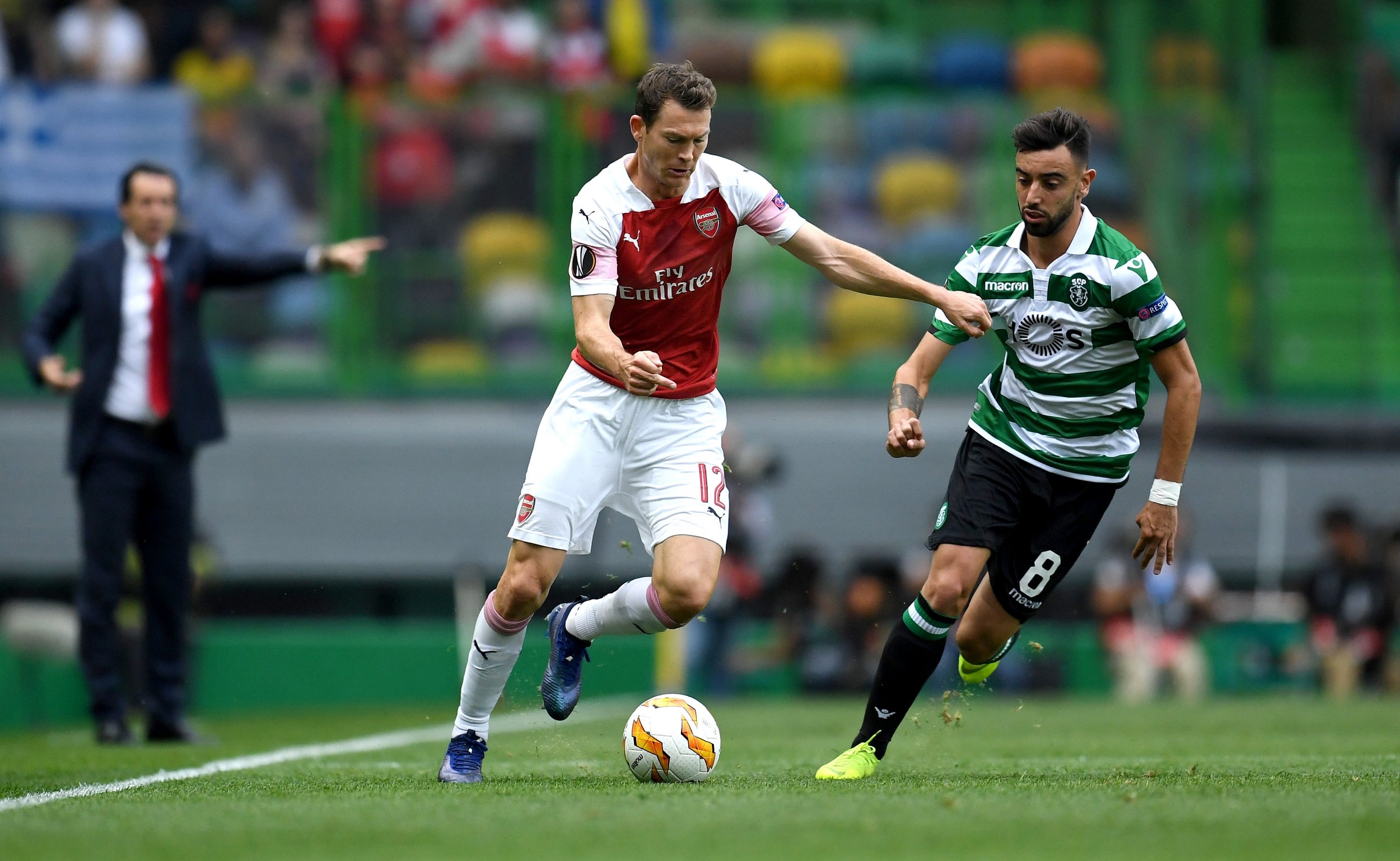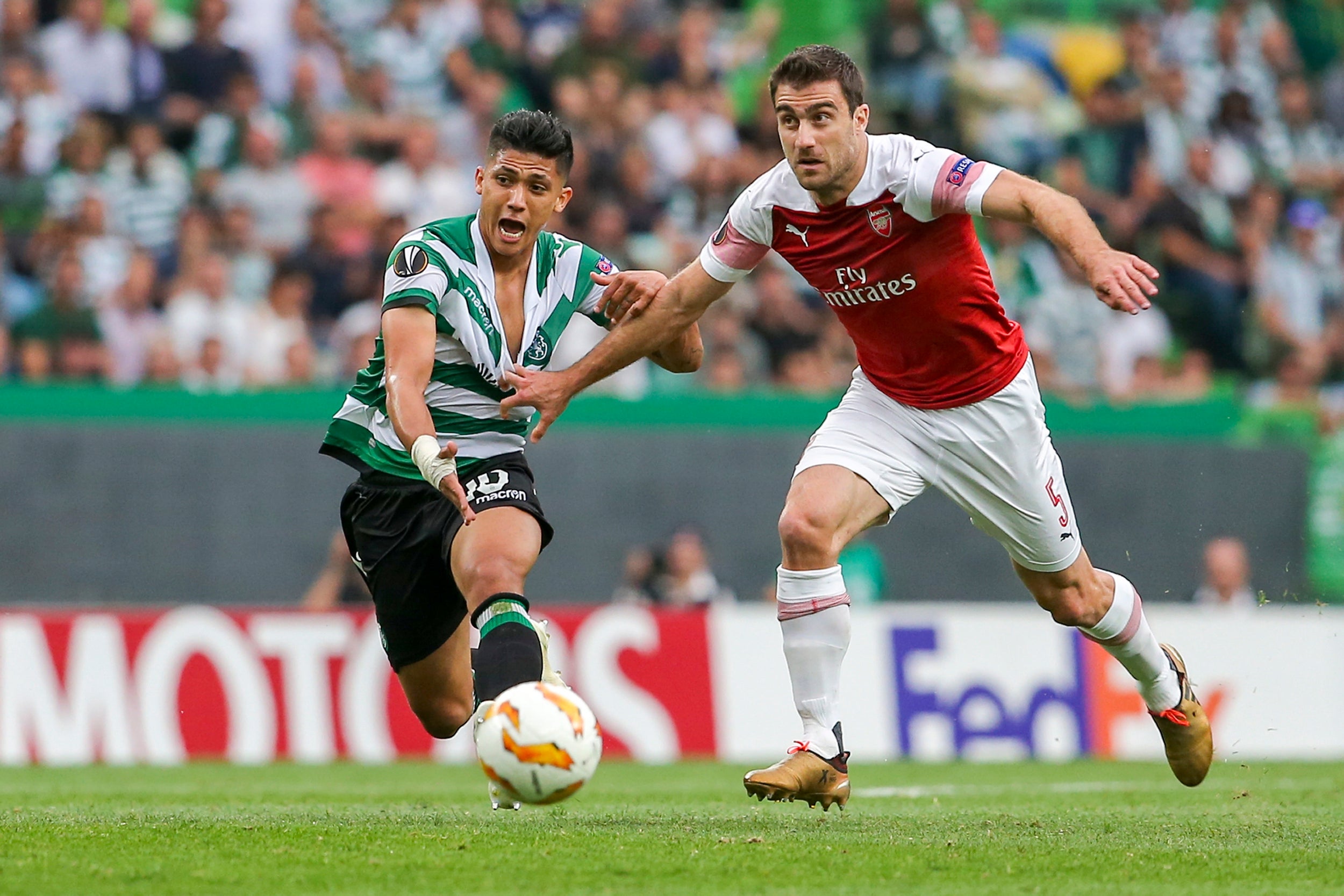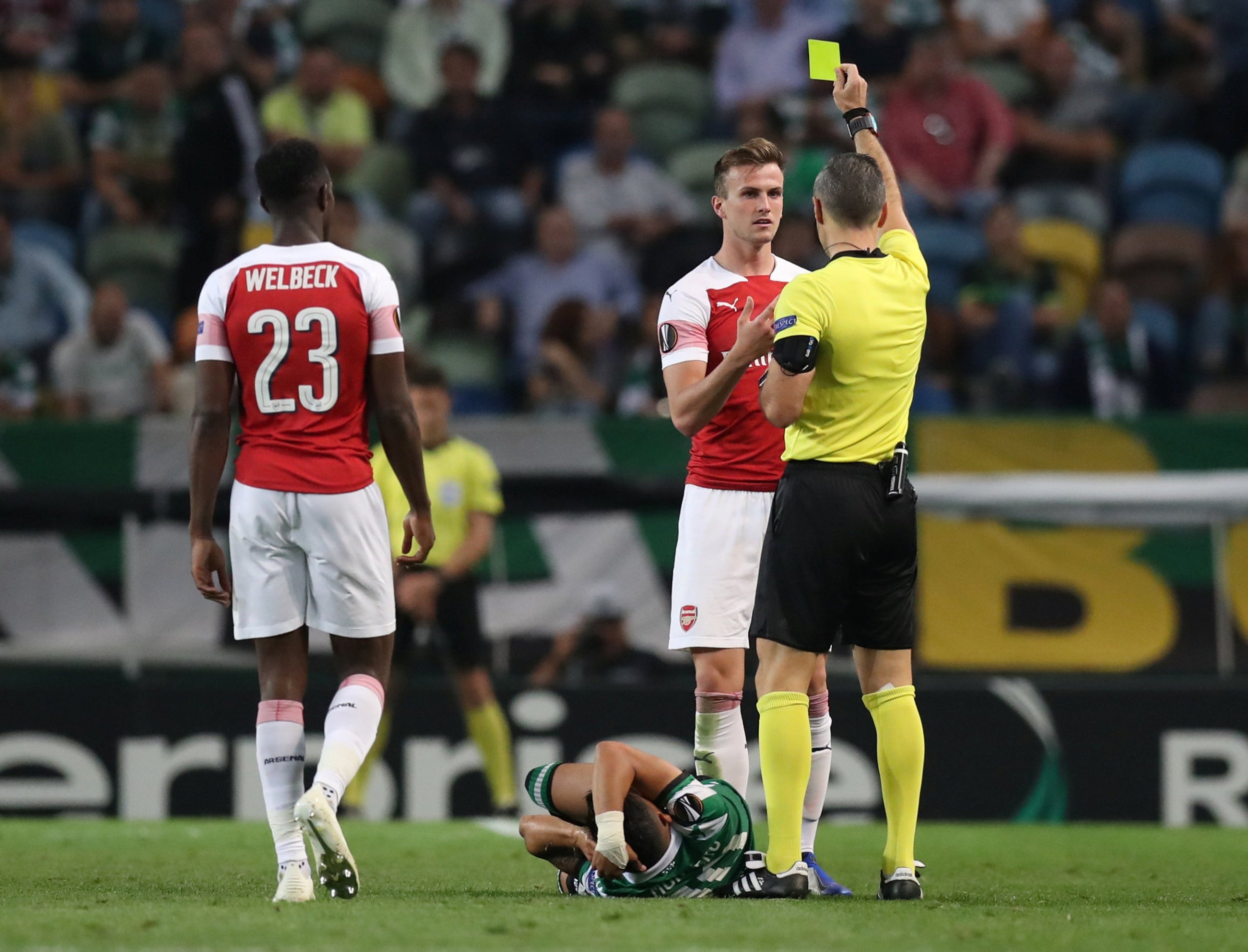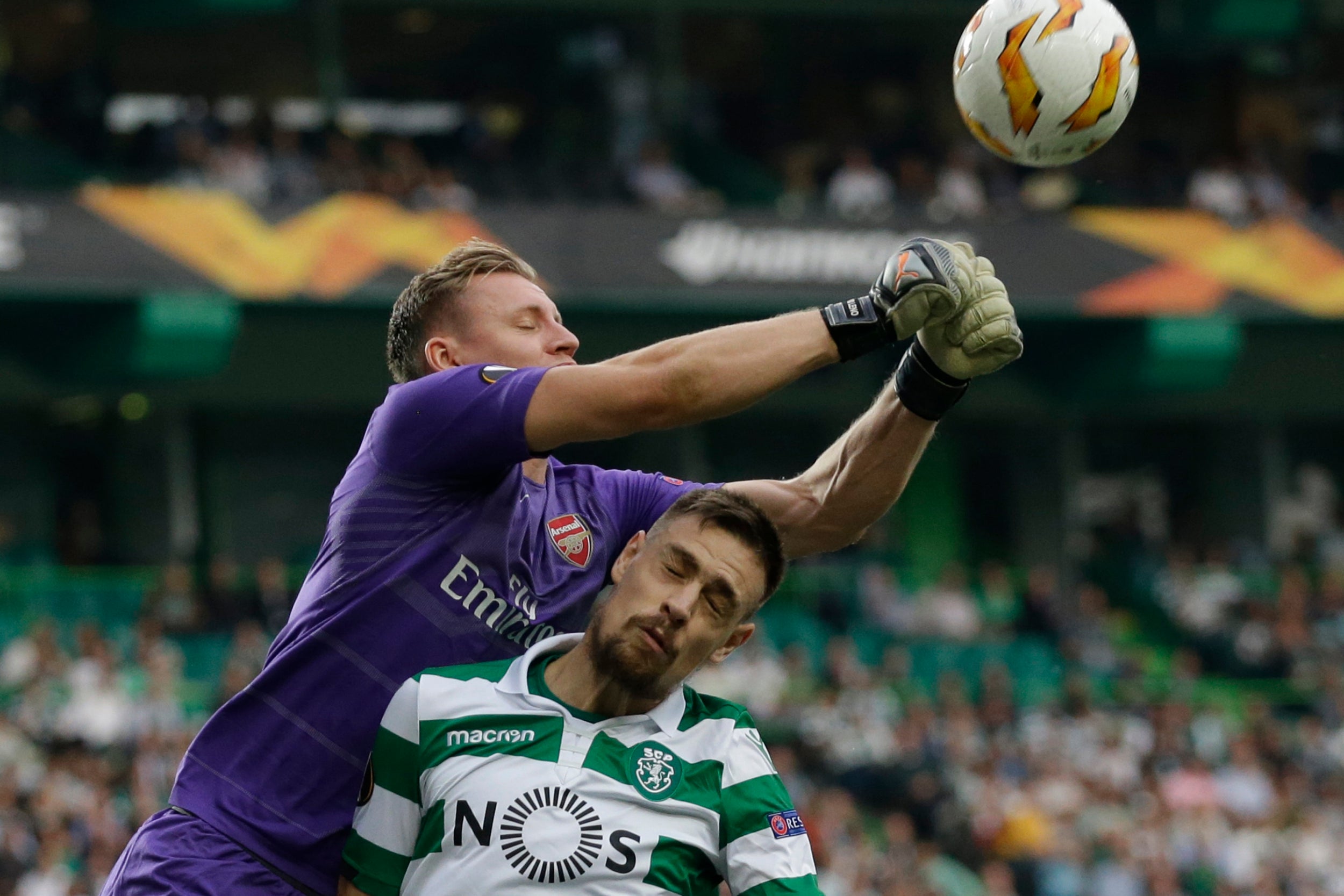 1/11

Bernd Leno – 7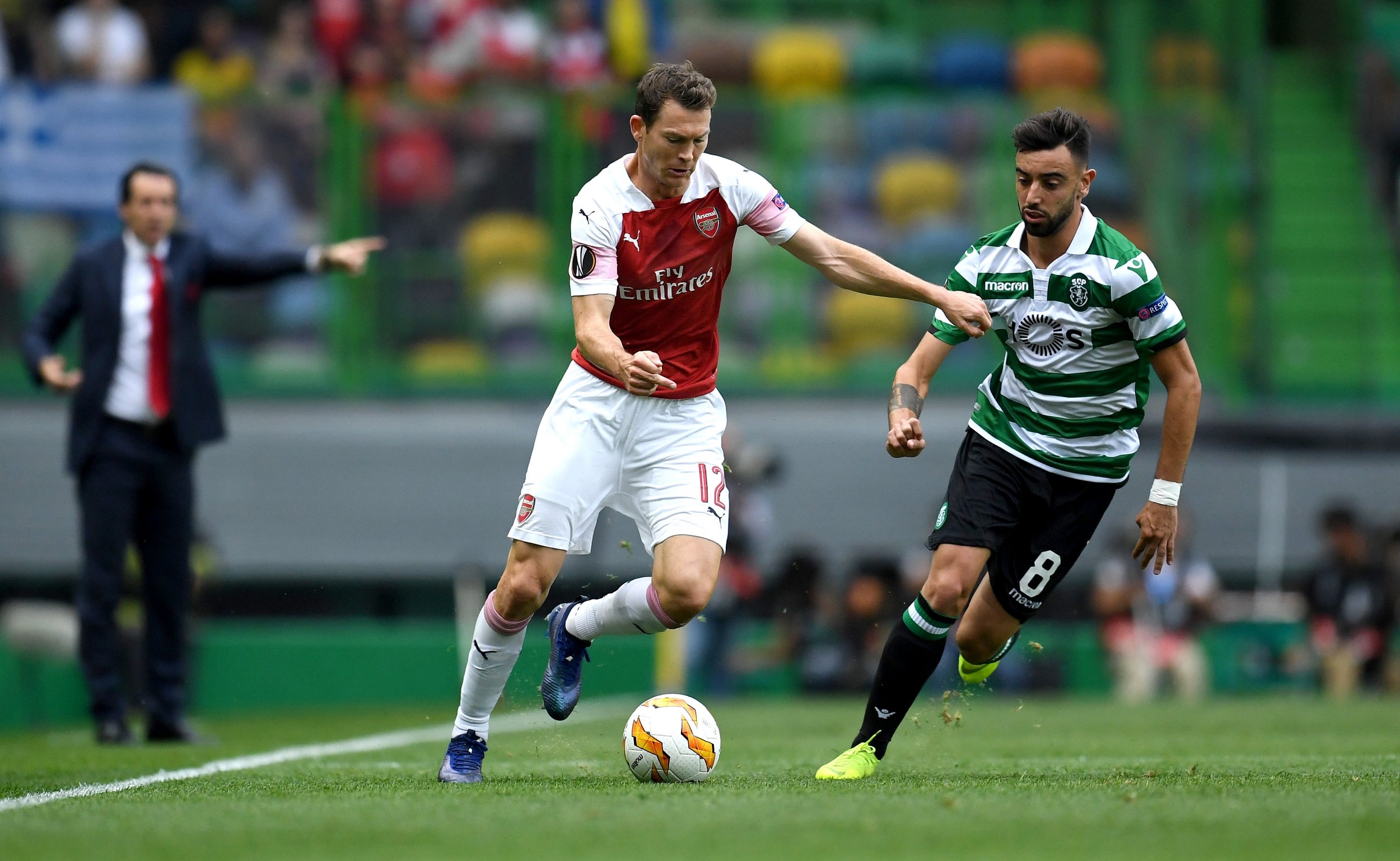 2/11

Stephan Lichtsteiner – 7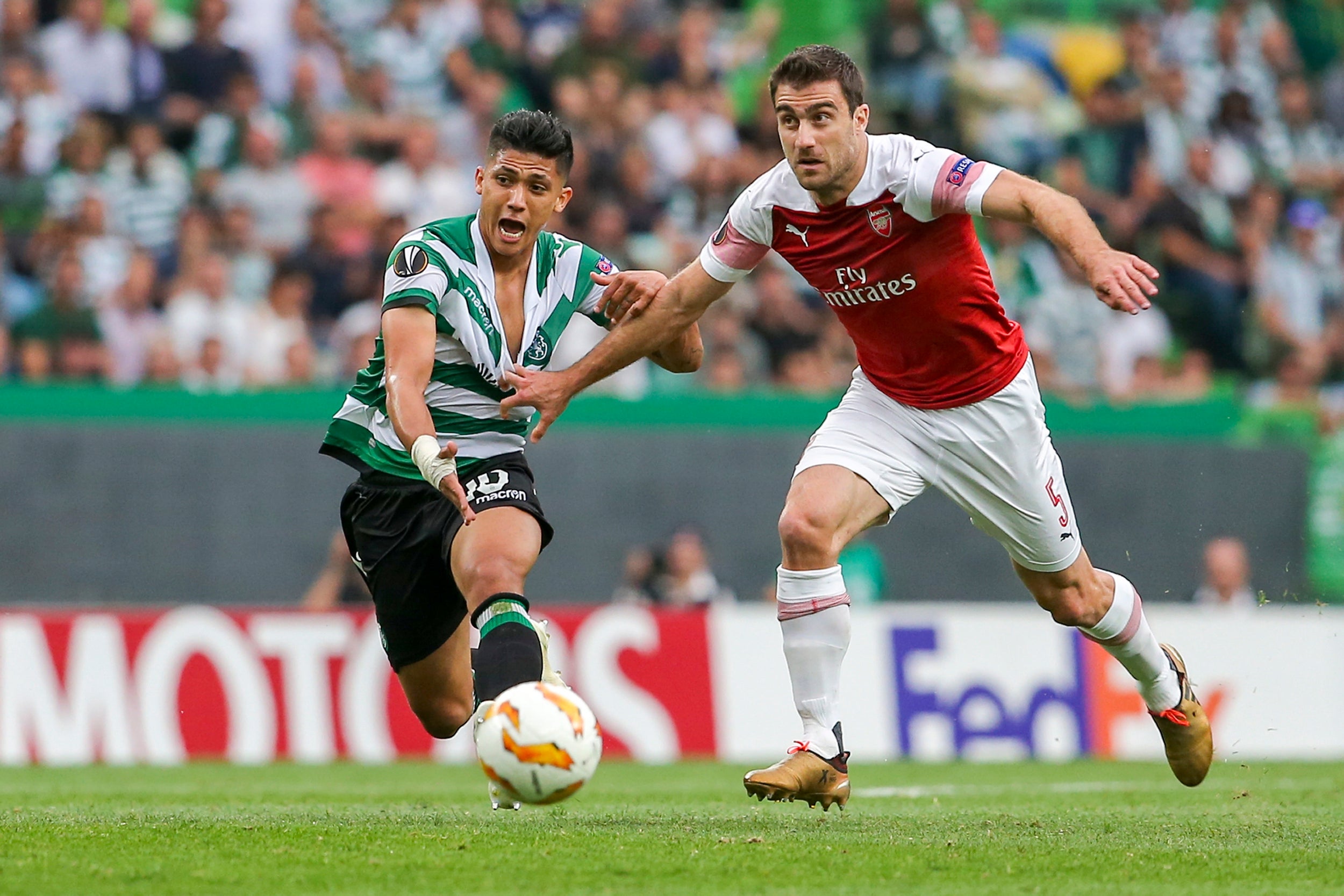 3/11

Sokratis Papastathopoulos – 6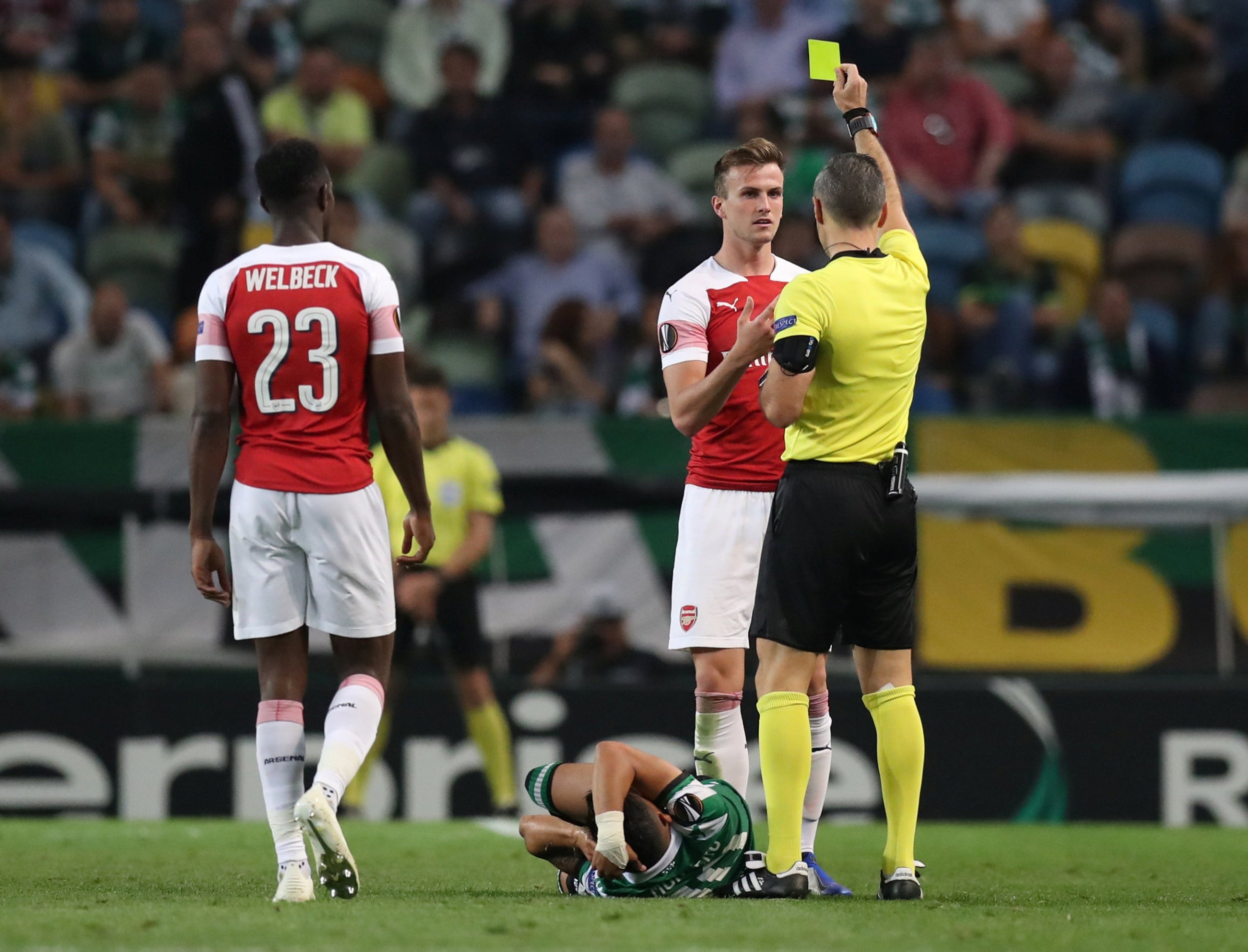 4/11

Rob Holding – 6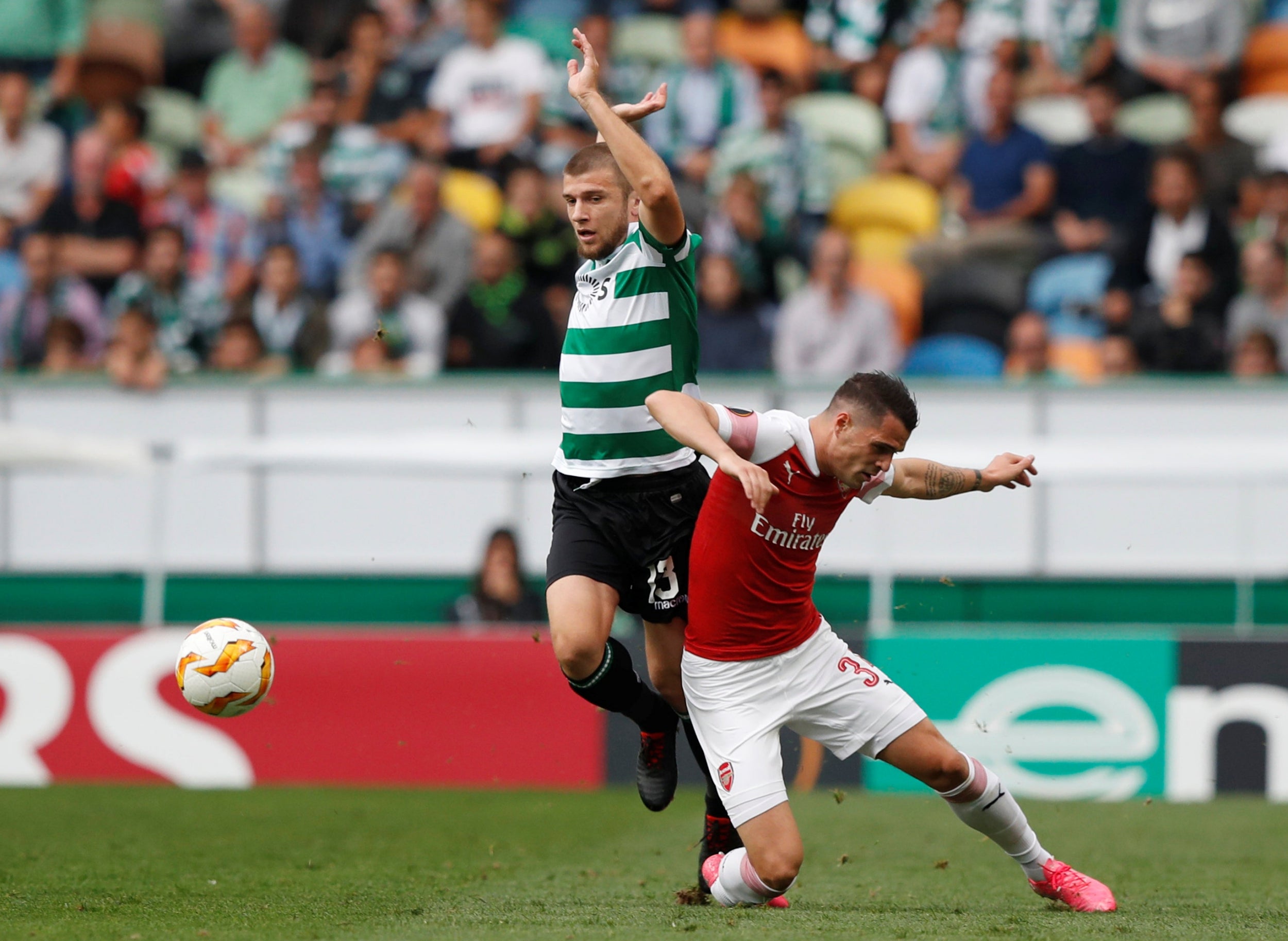 5/11

Granit Xhaka – 5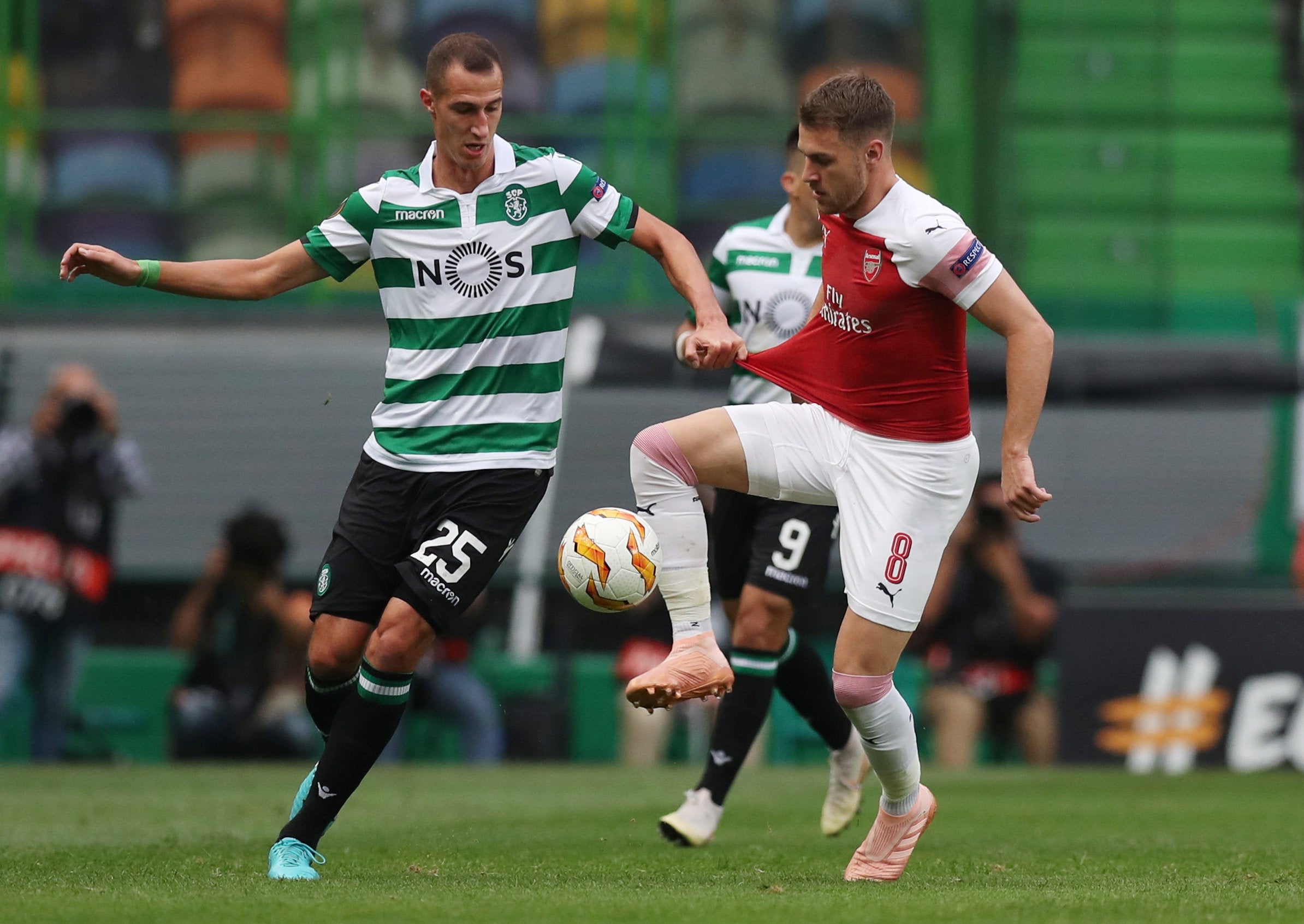 6/11

Aaron Ramsey – 7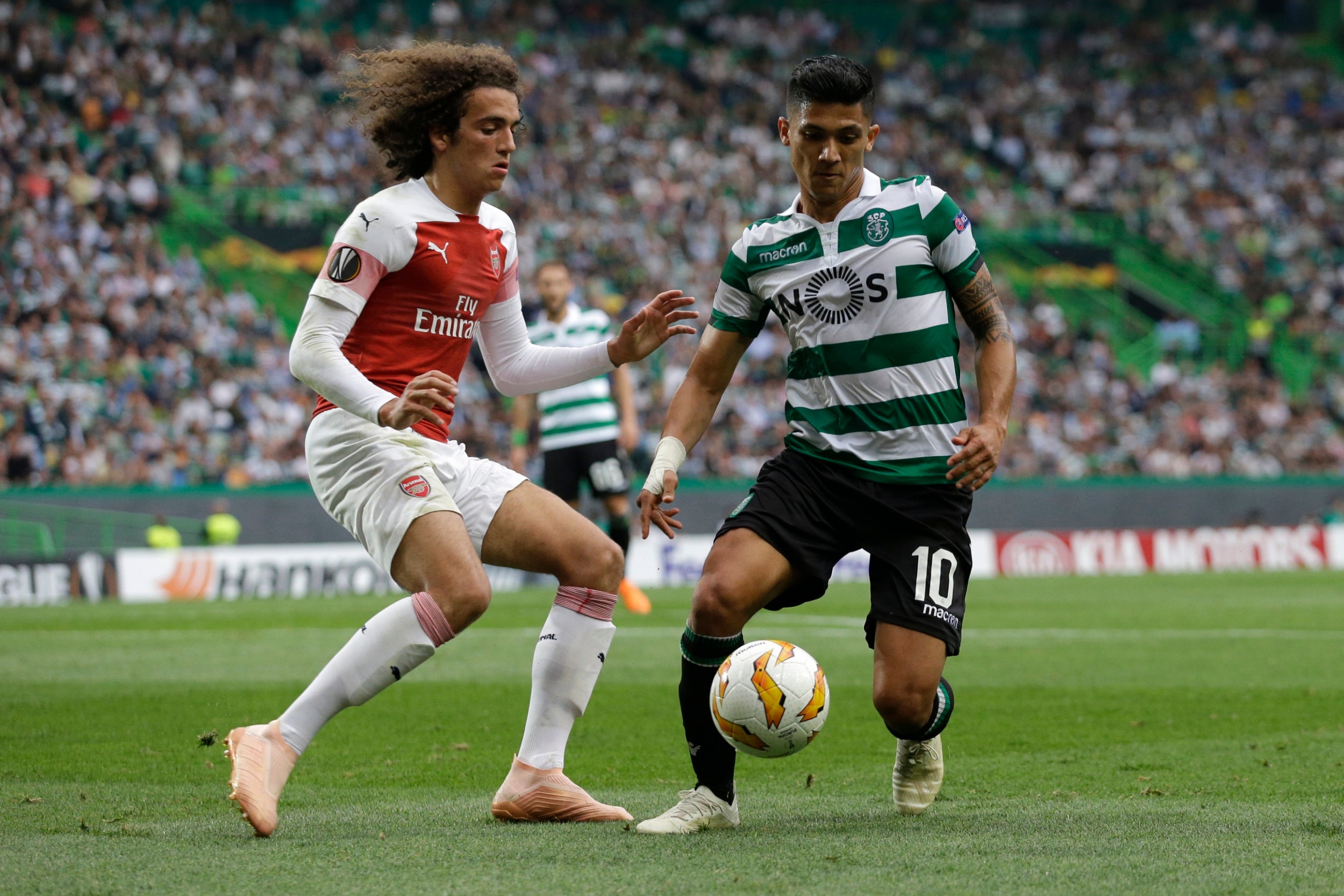 7/11

Matteo Guendouzi – 7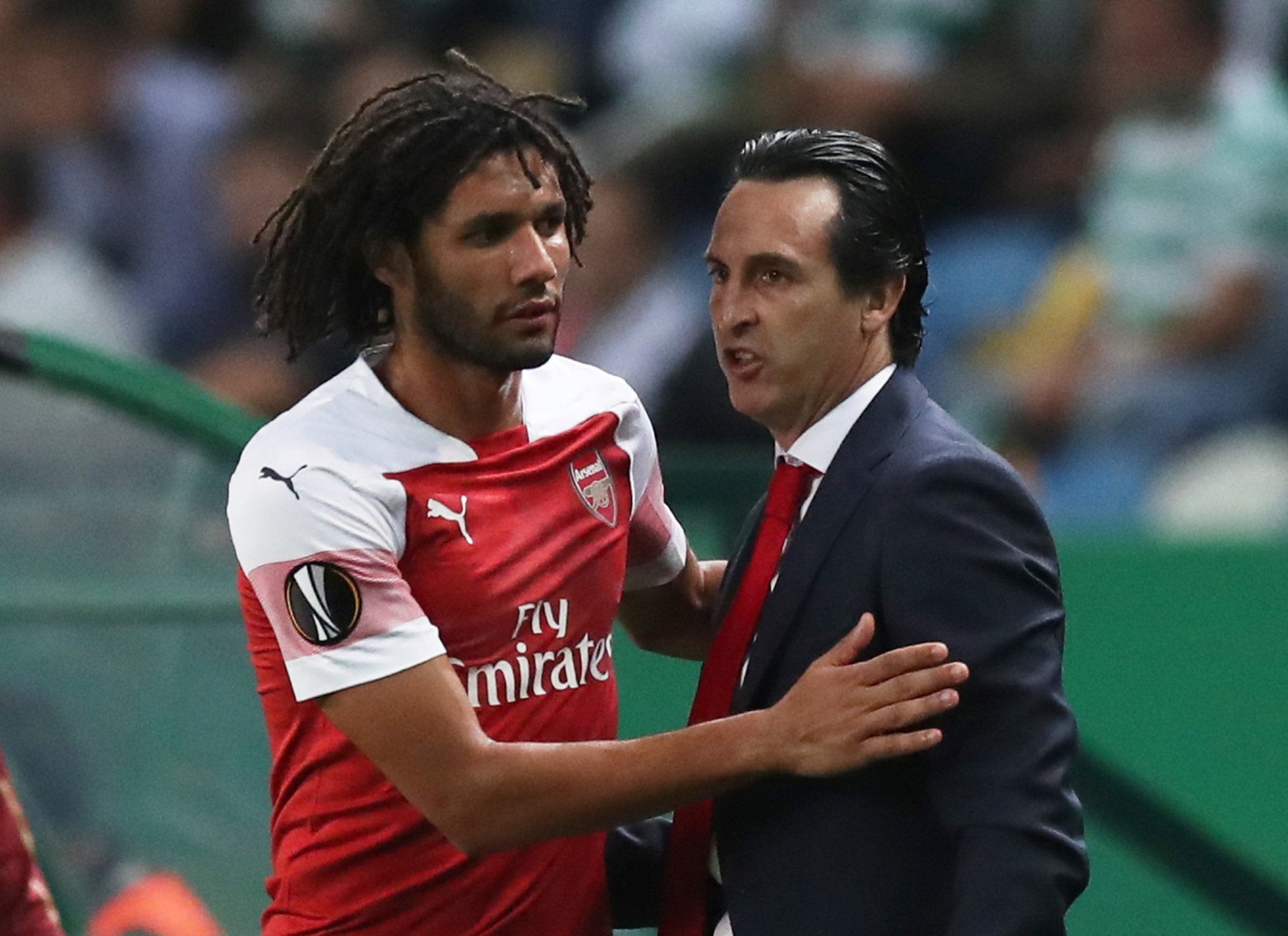 8/11

Mohamed Elneny – 6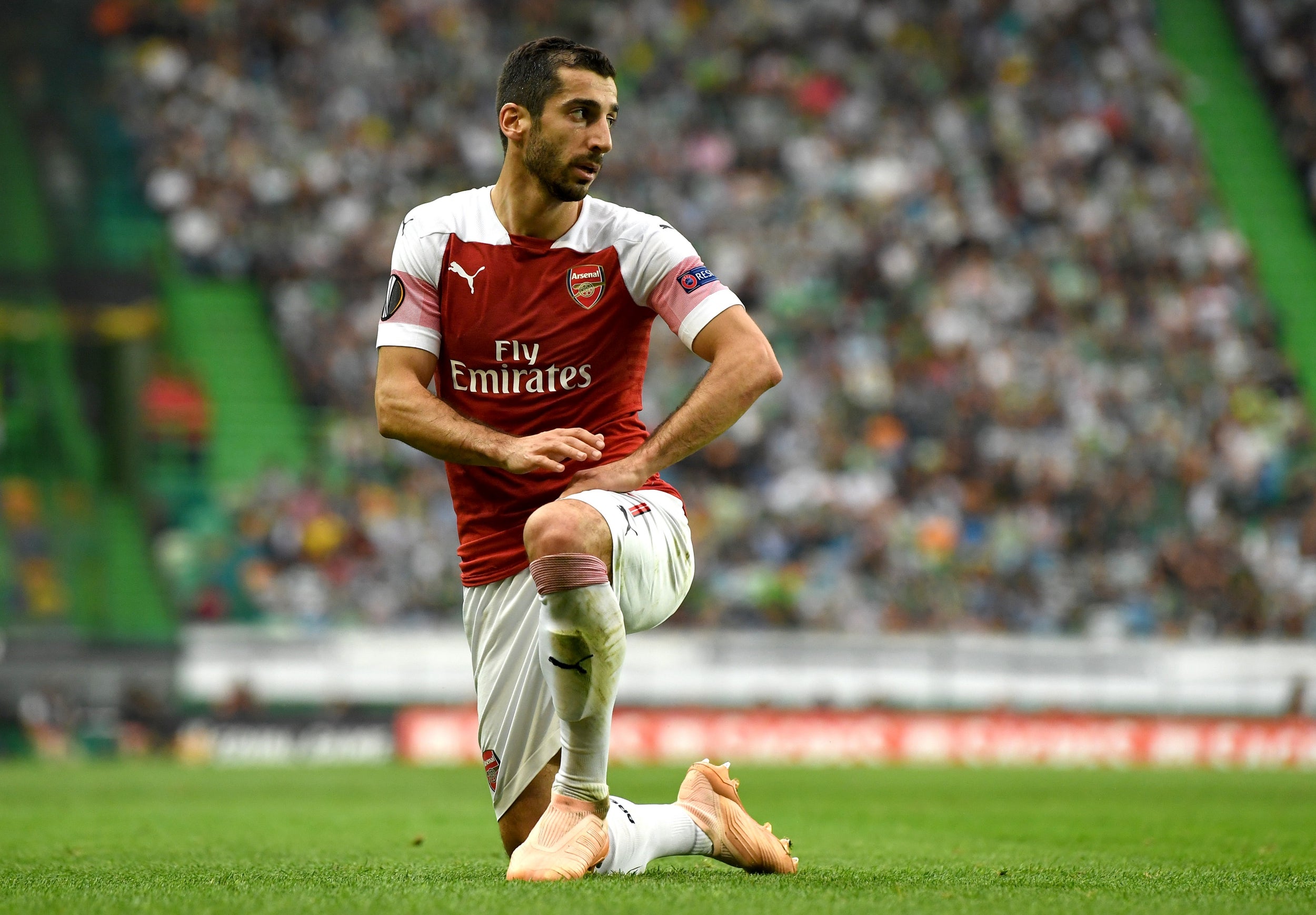 9/11

Henrikh Mkhitaryan – 6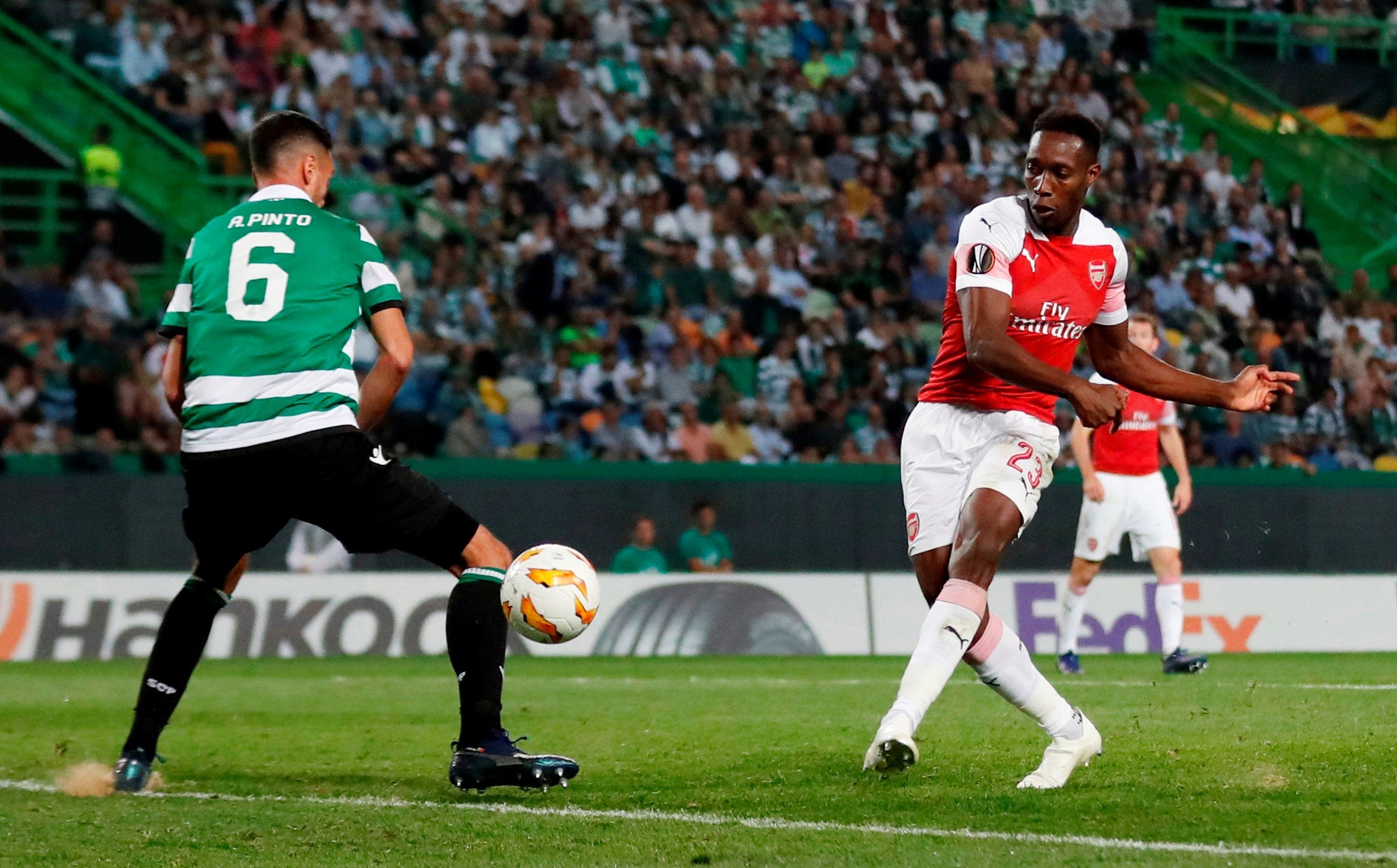 10/11

Danny Welbeck – 8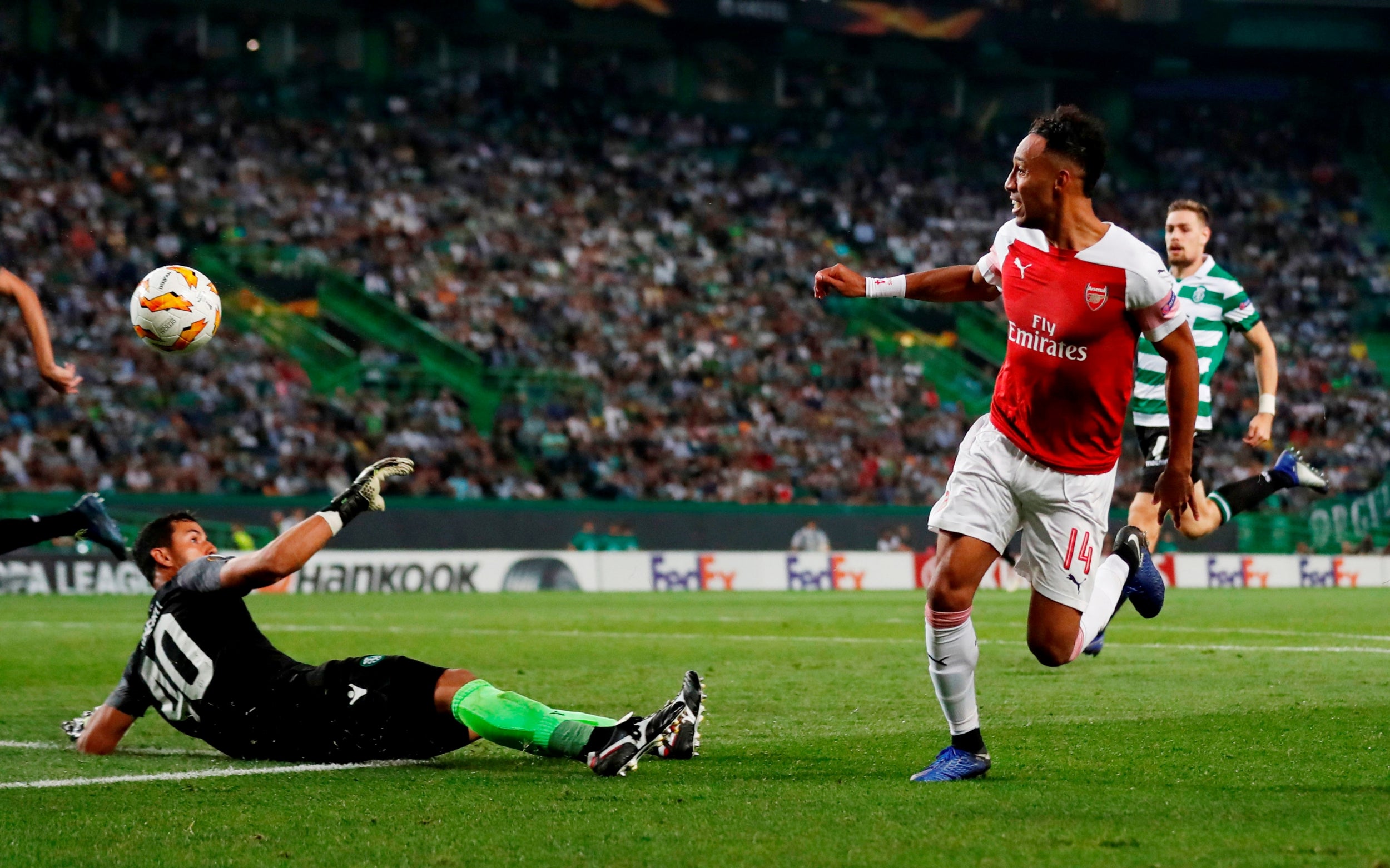 11/11

Pierre-Emerick Aubameyang – 7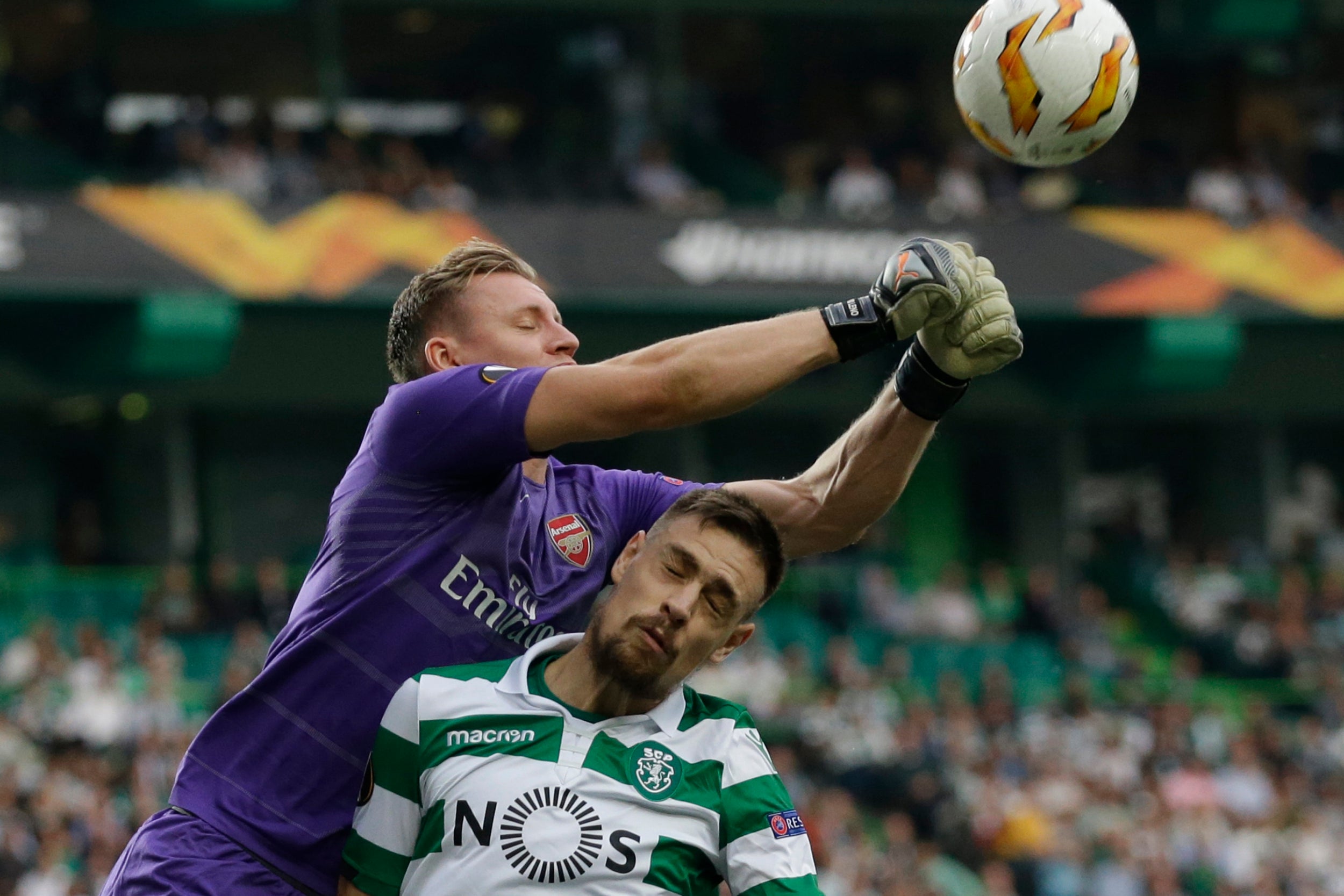 1/11

Bernd Leno – 7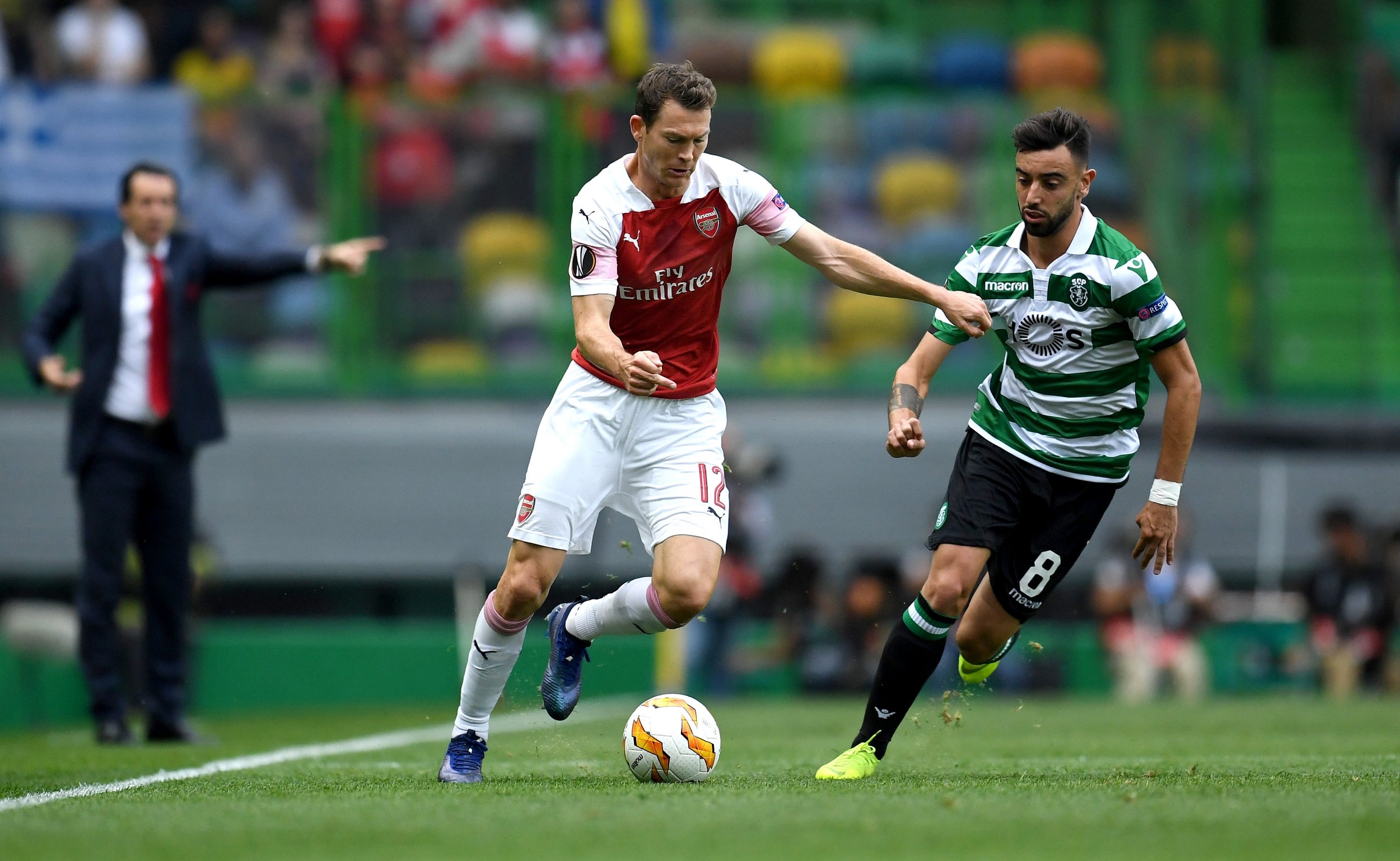 2/11

Stephan Lichtsteiner – 7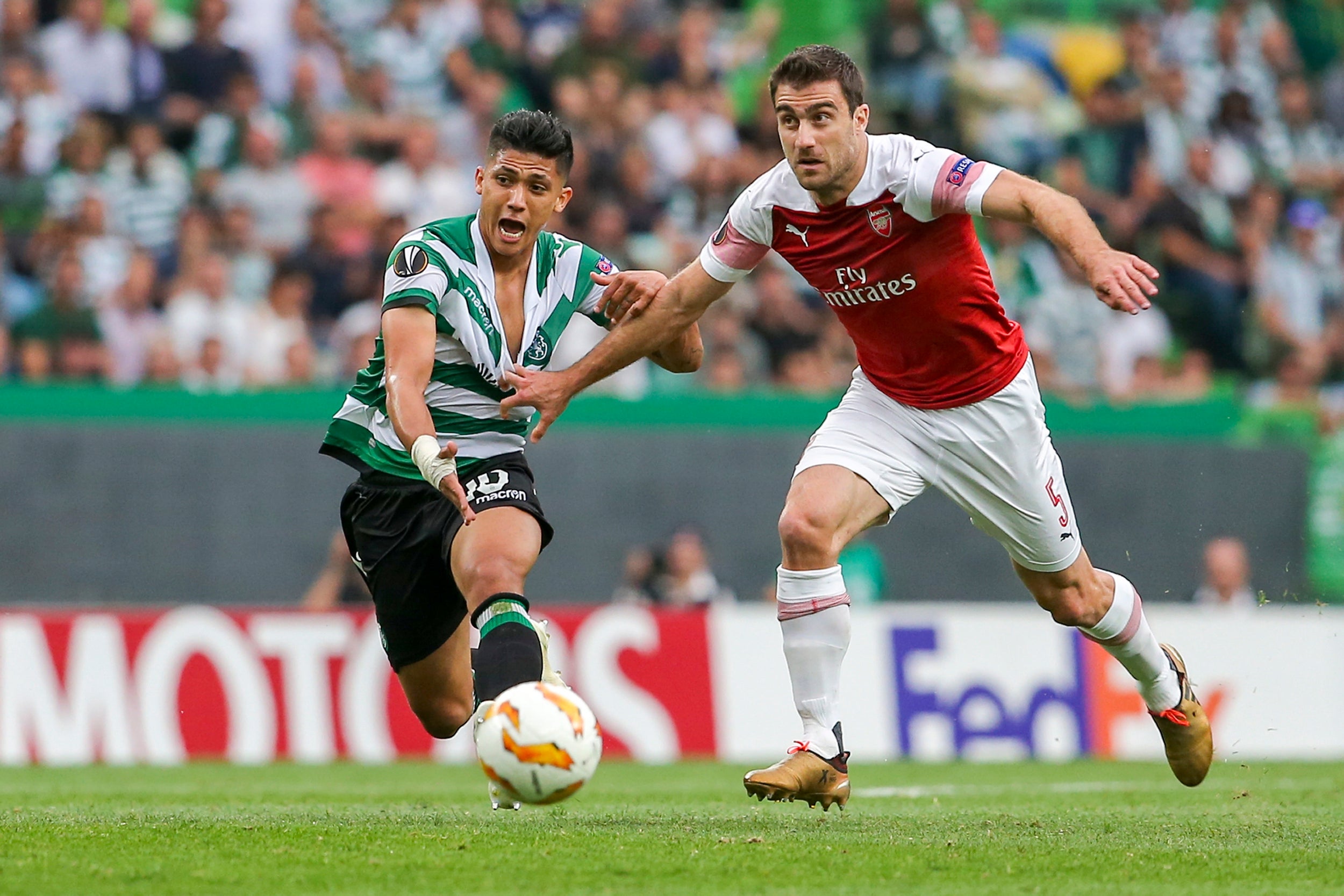 3/11

Sokratis Papastathopoulos – 6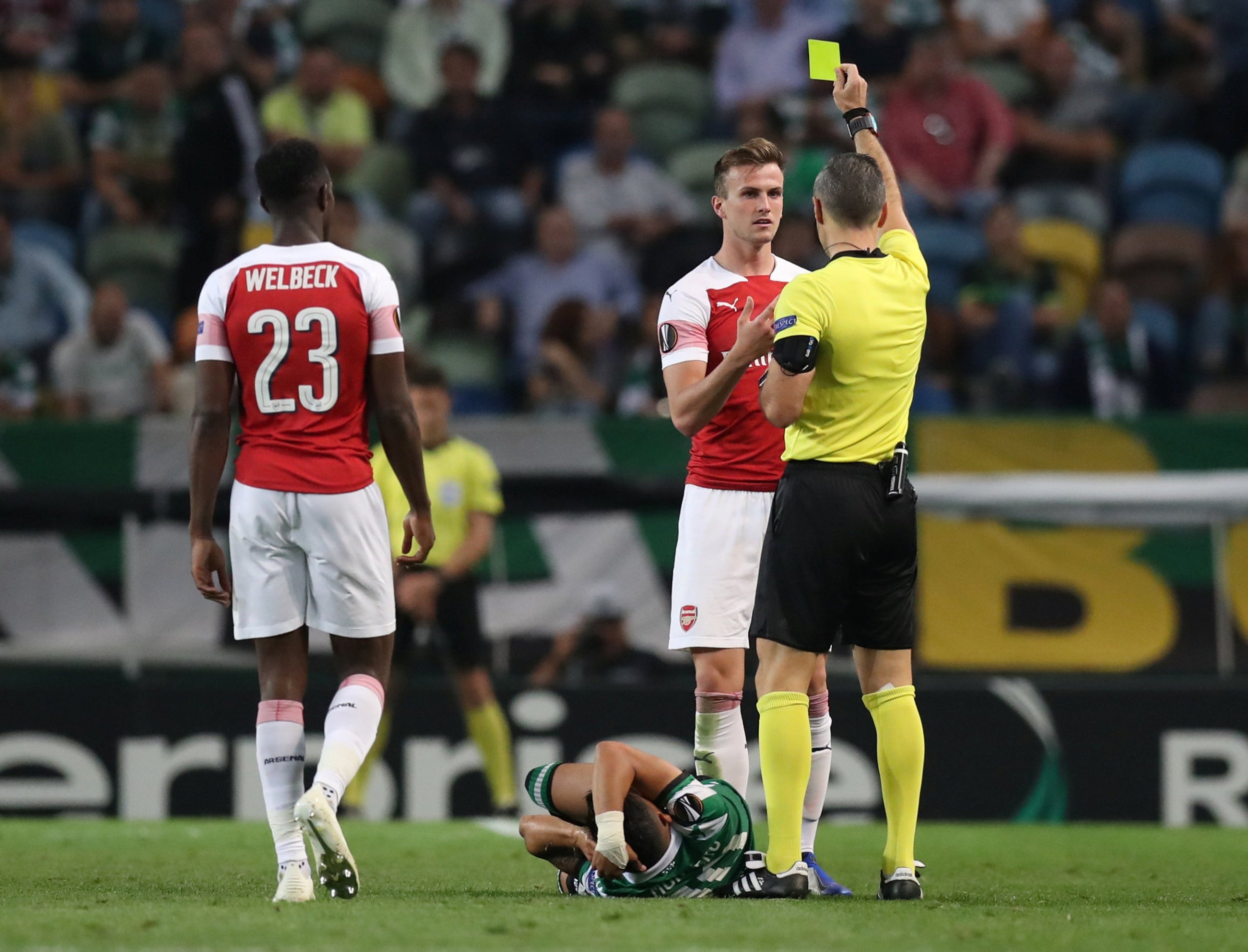 4/11

Rob Holding – 6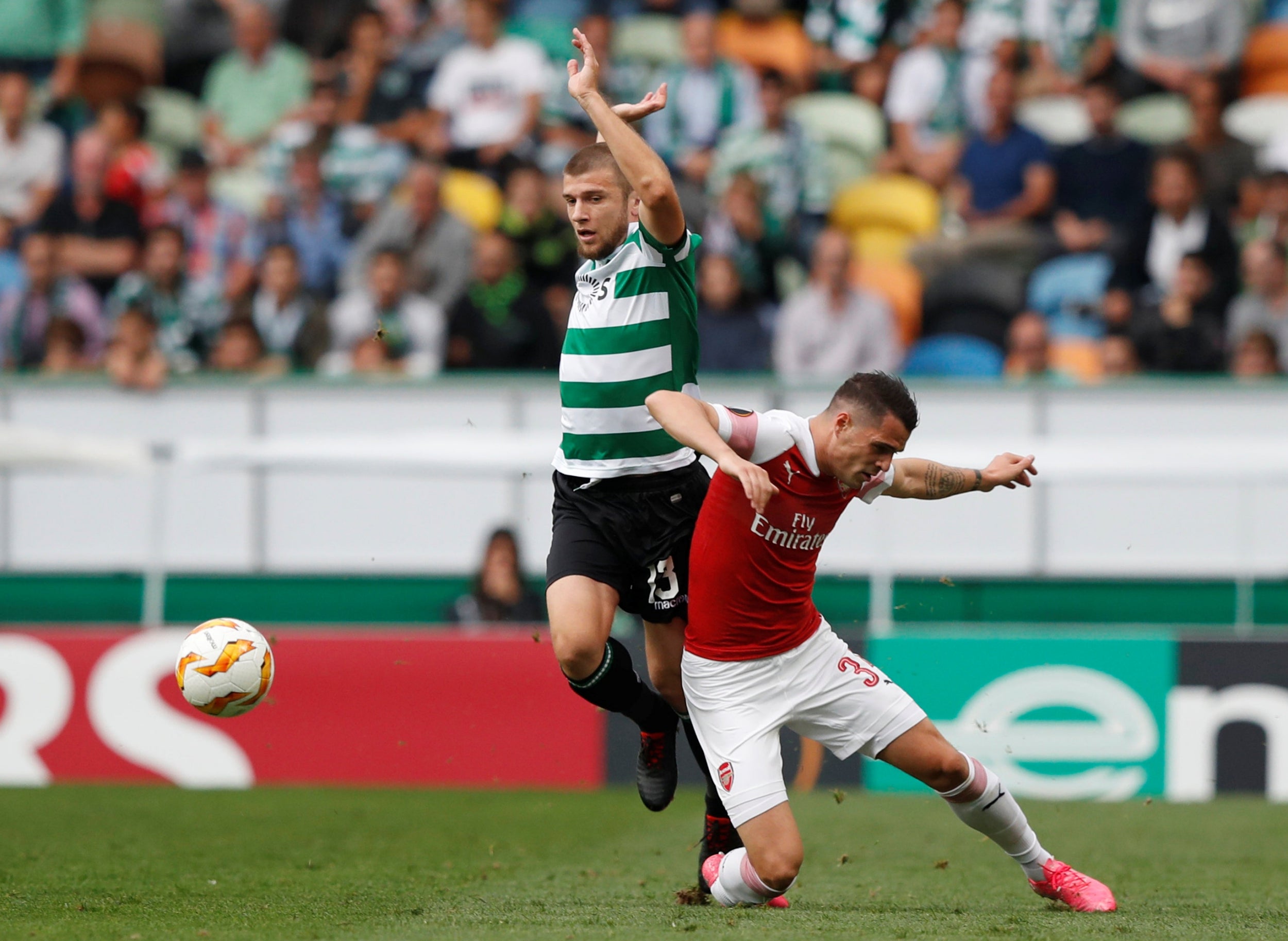 5/11

Granit Xhaka – 5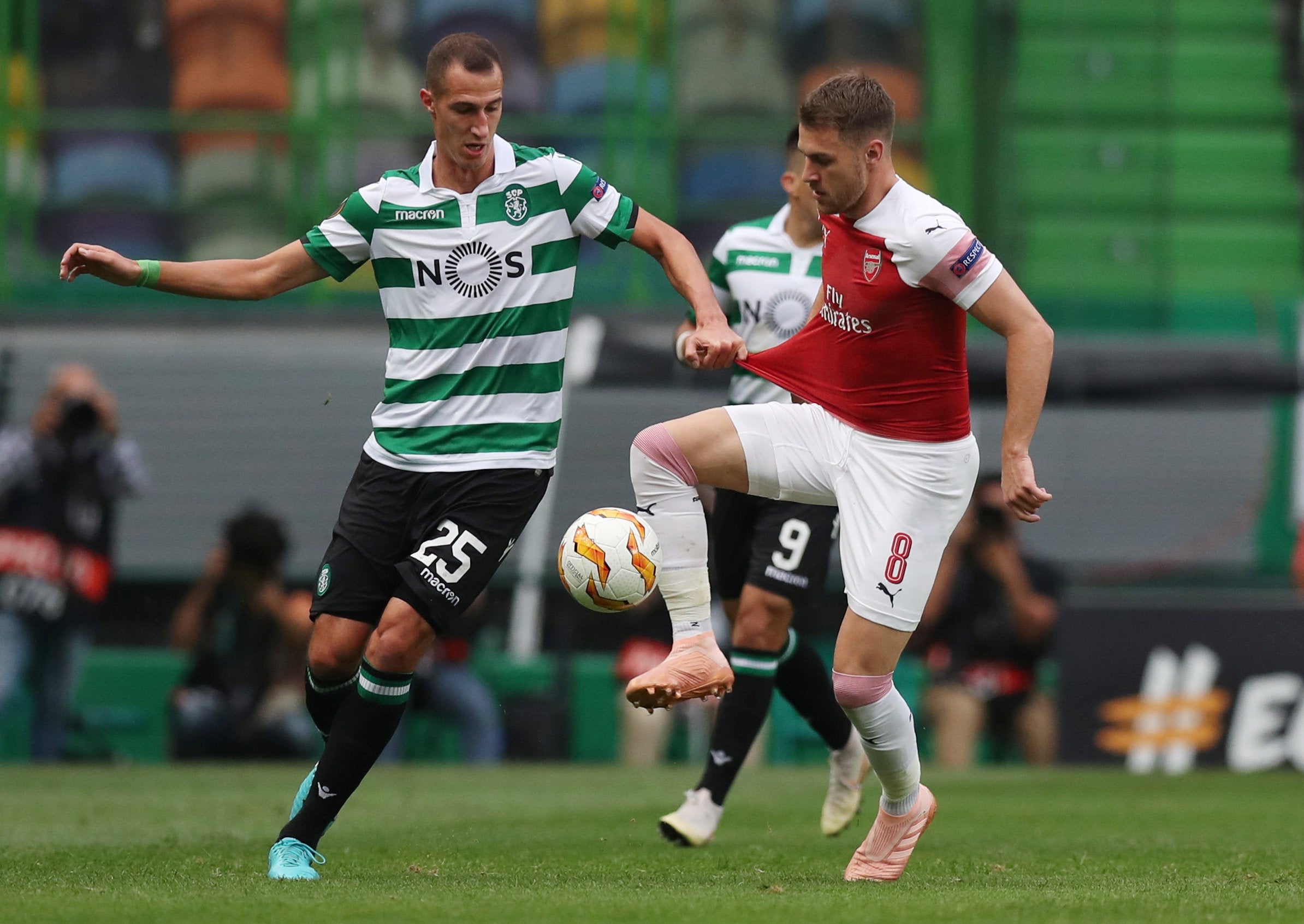 6/11

Aaron Ramsey – 7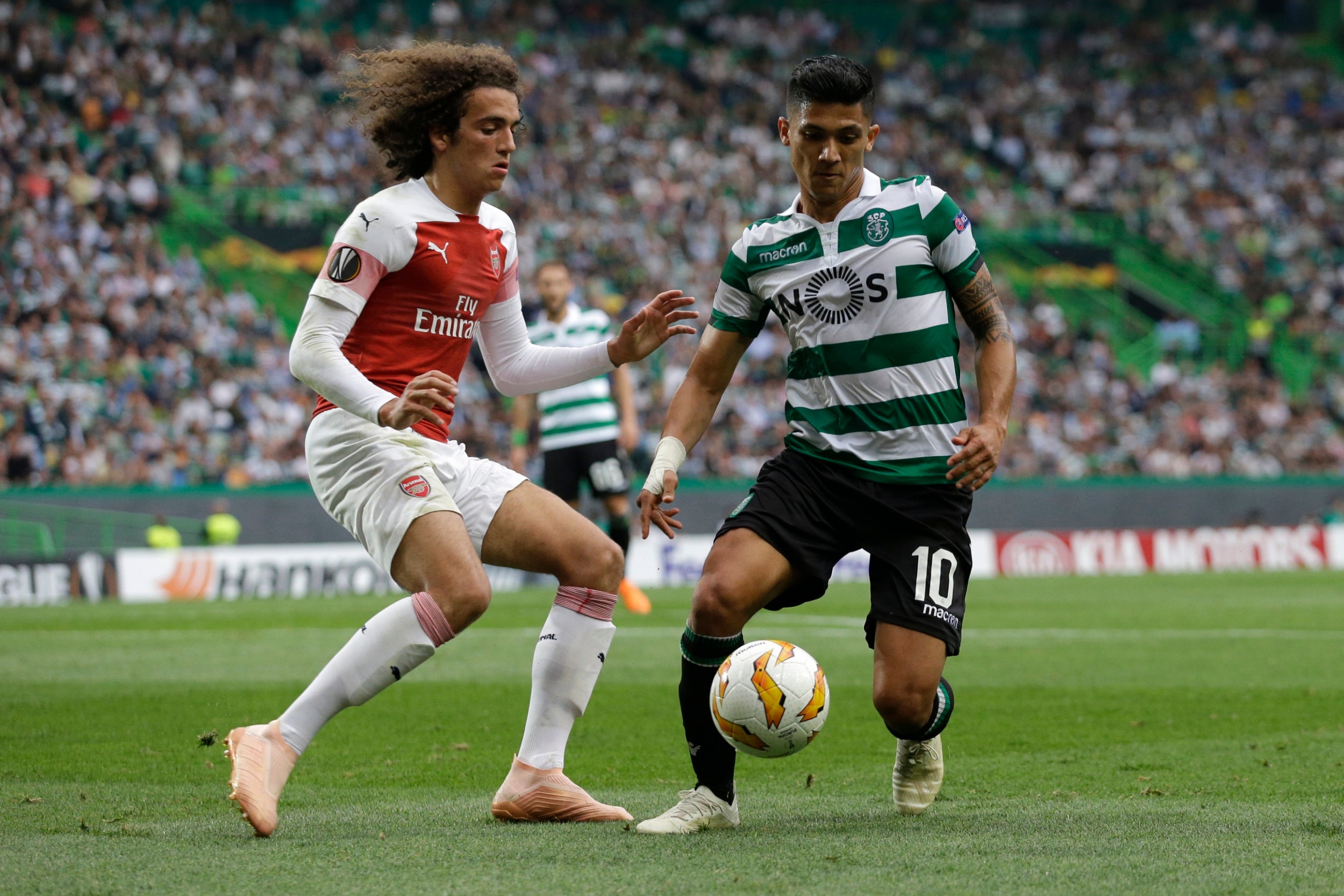 7/11

Matteo Guendouzi – 7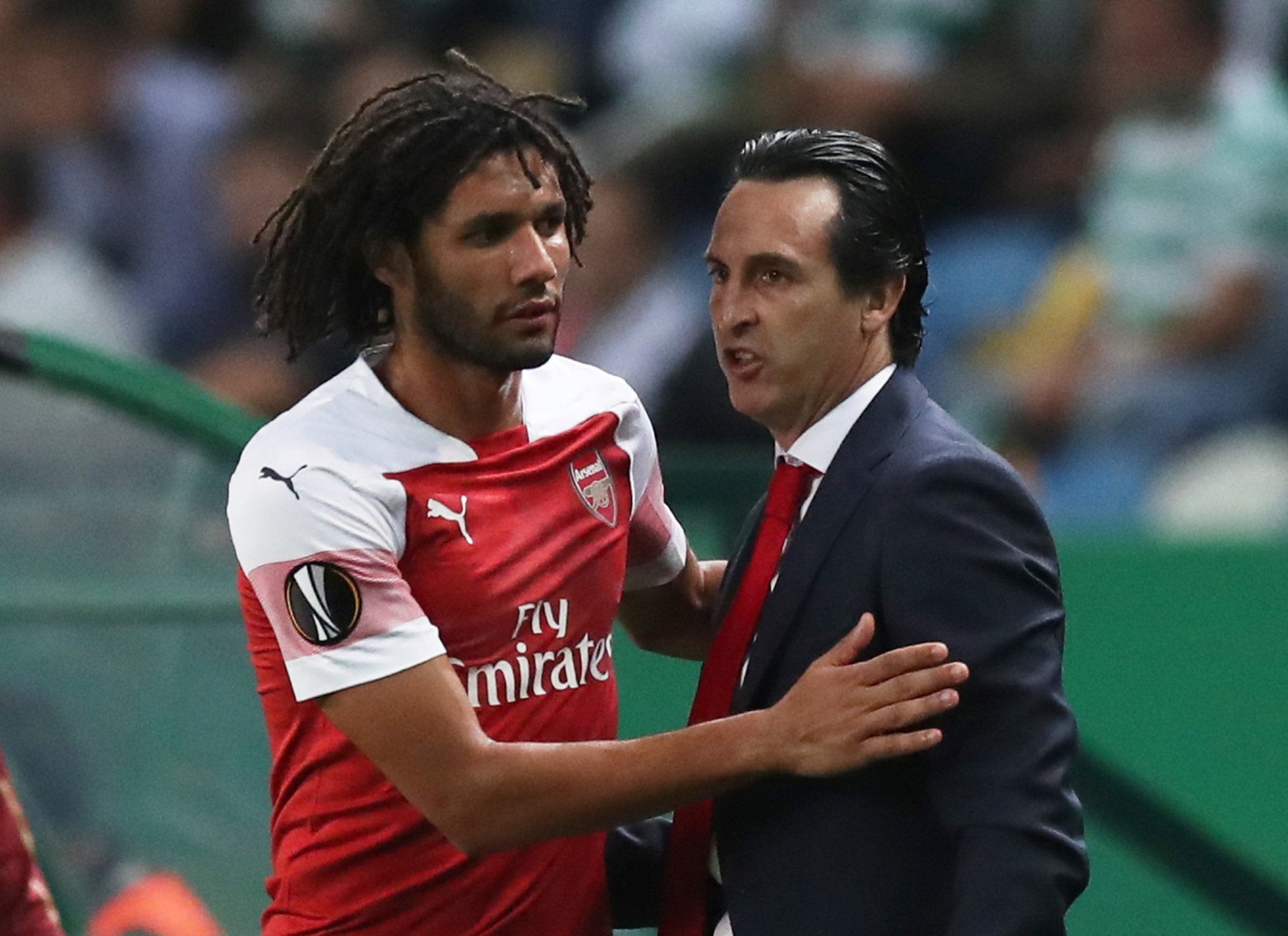 8/11

Mohamed Elneny – 6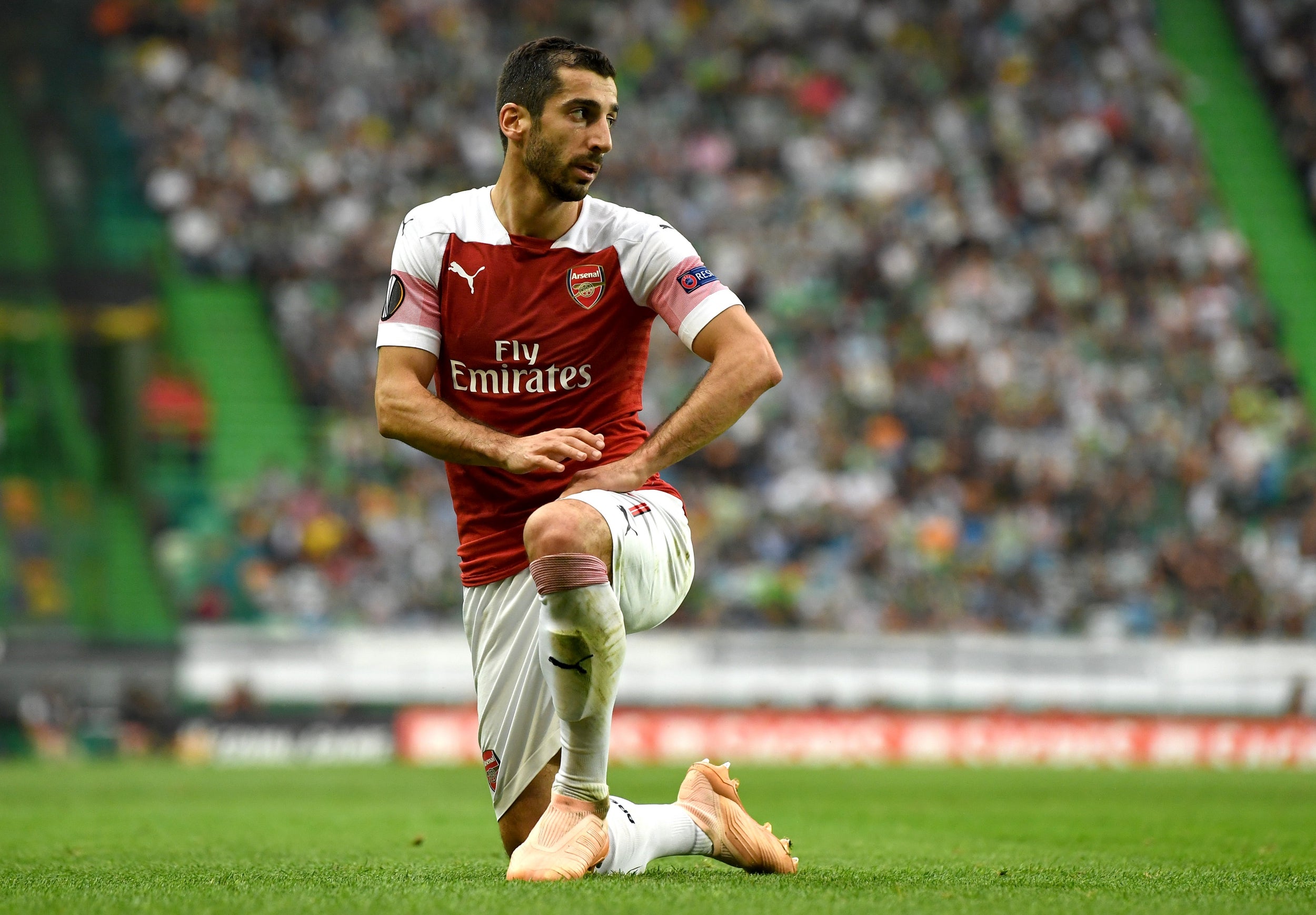 9/11

Henrikh Mkhitaryan – 6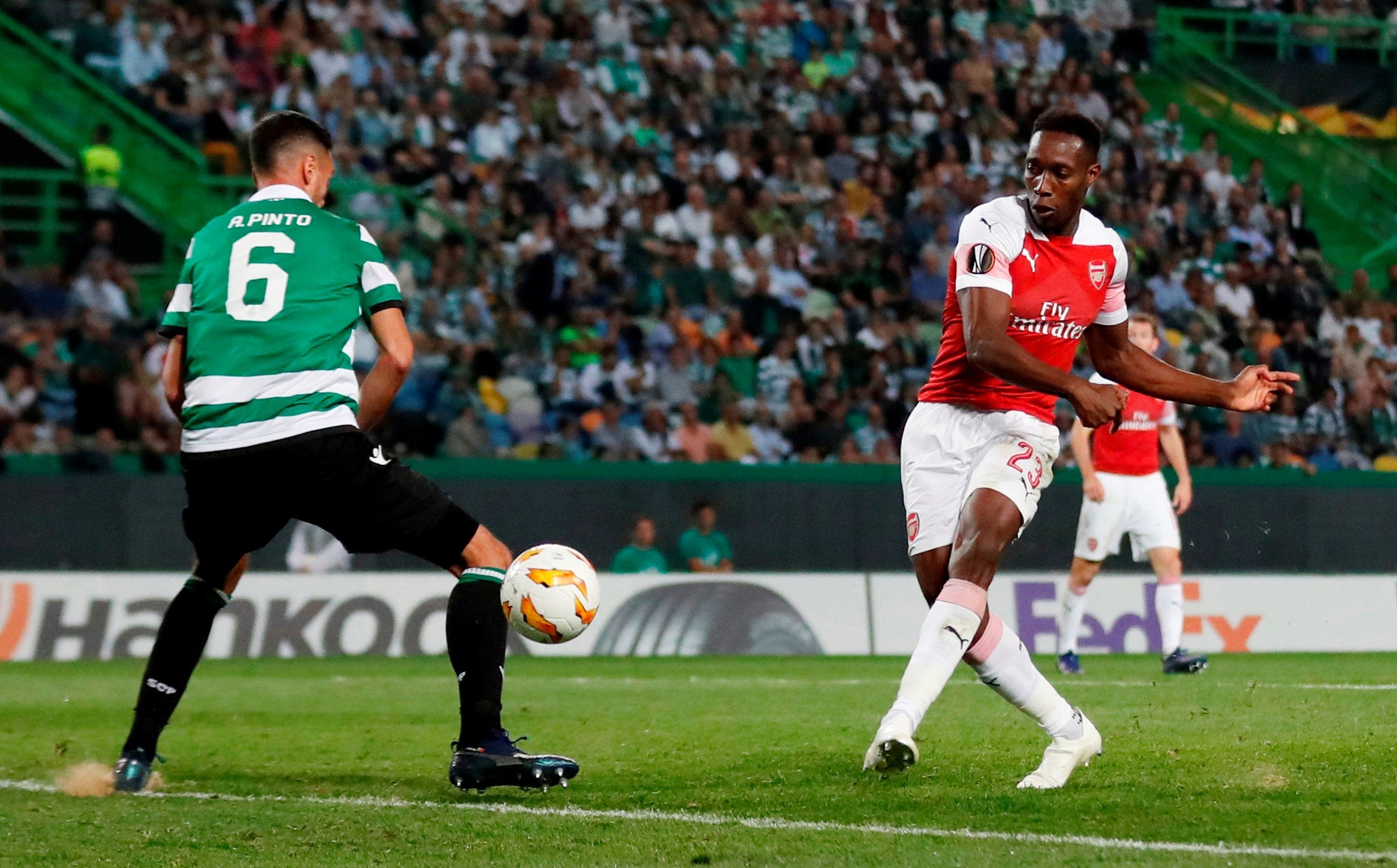 10/11

Danny Welbeck – 8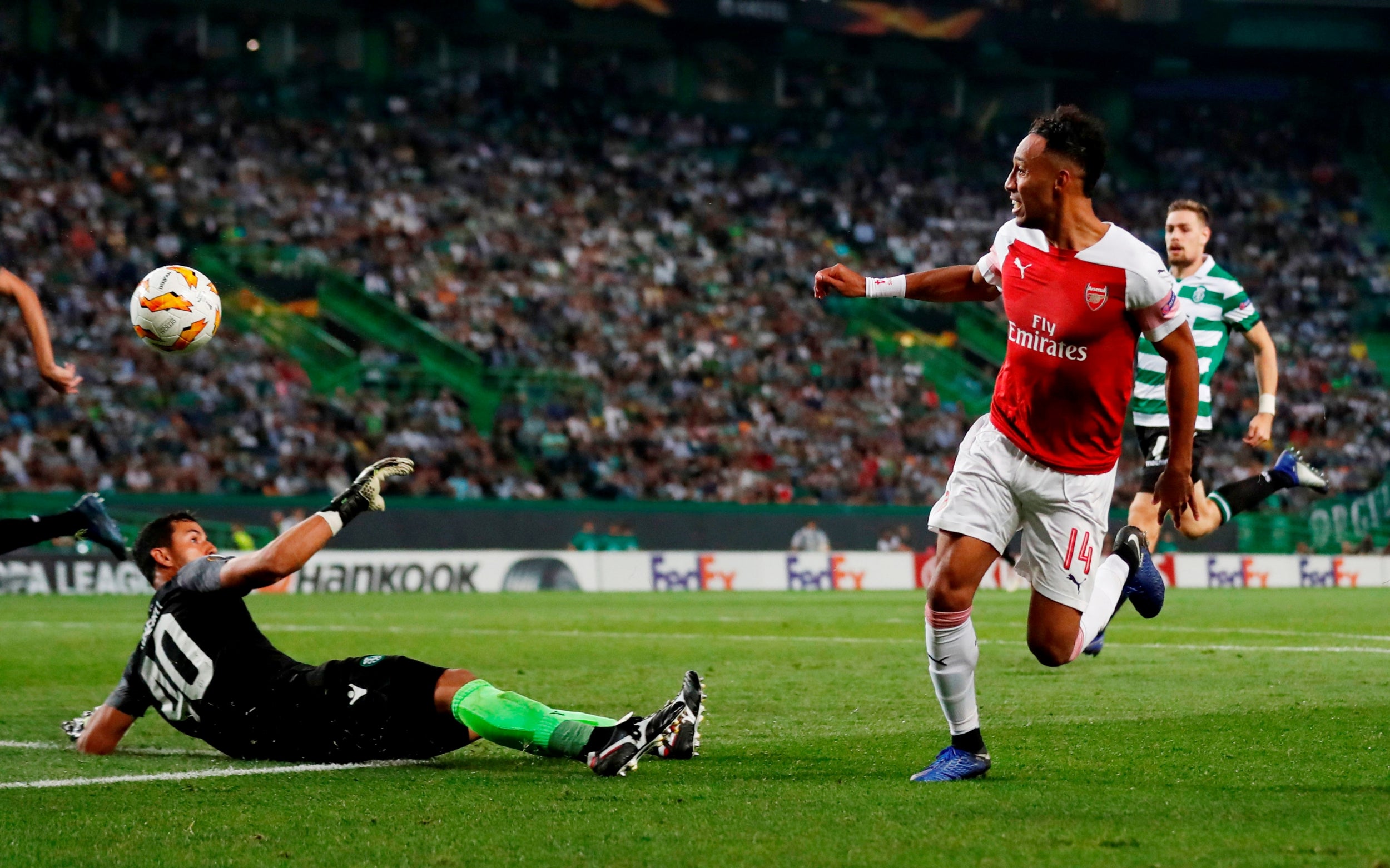 11/11

Pierre-Emerick Aubameyang – 7

Chances of an upset appear slim. Arsenal's impressive draw with Liverpool last Saturday saw them extend their undefeated run to 14 matches, some three months after they suffered back-to-back defeats to Manchester City and Chelsea. Sporting are meanwhile struggling for form, losing two of their last four.

And yet in the club's first performance under Fernandes — a comeback victory away from home against Santa Clara, on Sunday — it was possible to detect some tentative green shoots of recovery. Trailing 1-0 after an hour, Dutch striker Bas Dost levelled the score from the penalty spot, before the Argentinian Marcos Acuña crowned an impressive performance with a header to win the game late on.

Sporting will need both to be at their best at The Emirates tonight. Particularly Acuña, who has really caught the eye for Sporting this season out on the left and was a constant threat to Arsenal's backline in Lisbon. The 27-year-old only moved to Europe last season, immediately adjusting to his new surroundings and attracting the interest of several Premier League clubs.

"I first saw Marcos playing for Ferro, a small team in the second tier of Argentina, and the first thing I noticed about him was his temperament, his personality," says Diego Cocca, who was Acuña's coach at Racing Club, in an interview with The Independent.

"Obviously he has got a lot of quality in footballing terms. He's got an unbelievable left foot, a rocket of a shot and he is so fast and strong. But that mental strength was a big part of who he is, and it's why he has made the step up easily at every level."

Step up he has. From Argentina's second tier with Ferro he moved to Racing, one of the country's 'big five'.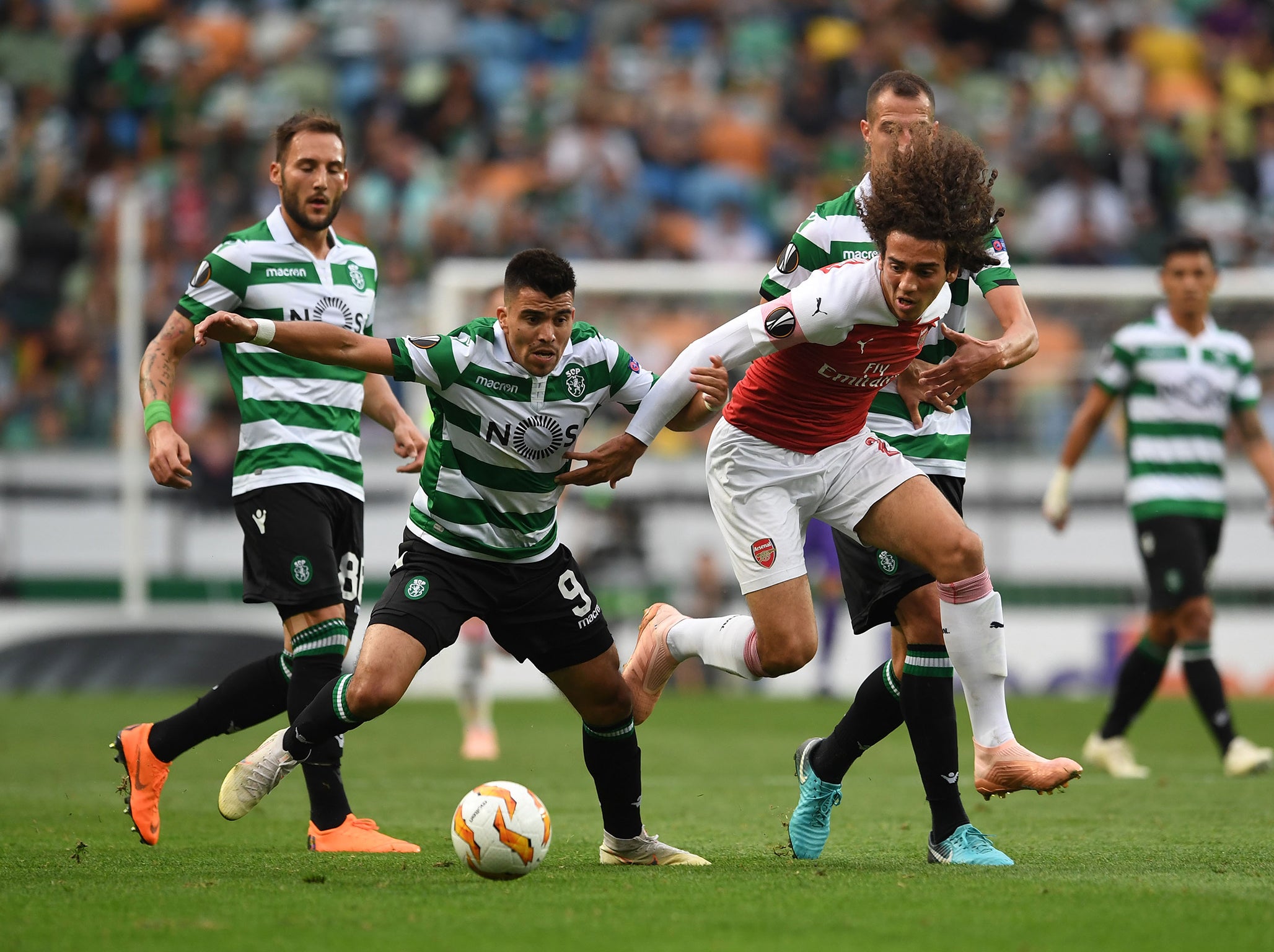 After helping Racing to their first league title in 13 years that same season he arrived, Acuña would eventually depart for Sporting but the step up to Europe was similarly something he took in his stride.
"Despite jumping up a division, and arriving at a big, big club, I had faith that he was so competitive within himself that he would fight to make the jump up and he surprised everyone with how quickly he adapted.
"We had the expectation that he would succeed and clearly when he went to Europe we knew similarly that he would have that same success."
And while attacking players from Argentina, in particular those charged with playmaking responsibilities, have a reputation for drifting in and out of games or being generally a little bit soft, Acuña has a feistiness and determination that makes him a different proposition to Sporting's other big dangerman, Portugal's Bruno Fernandes.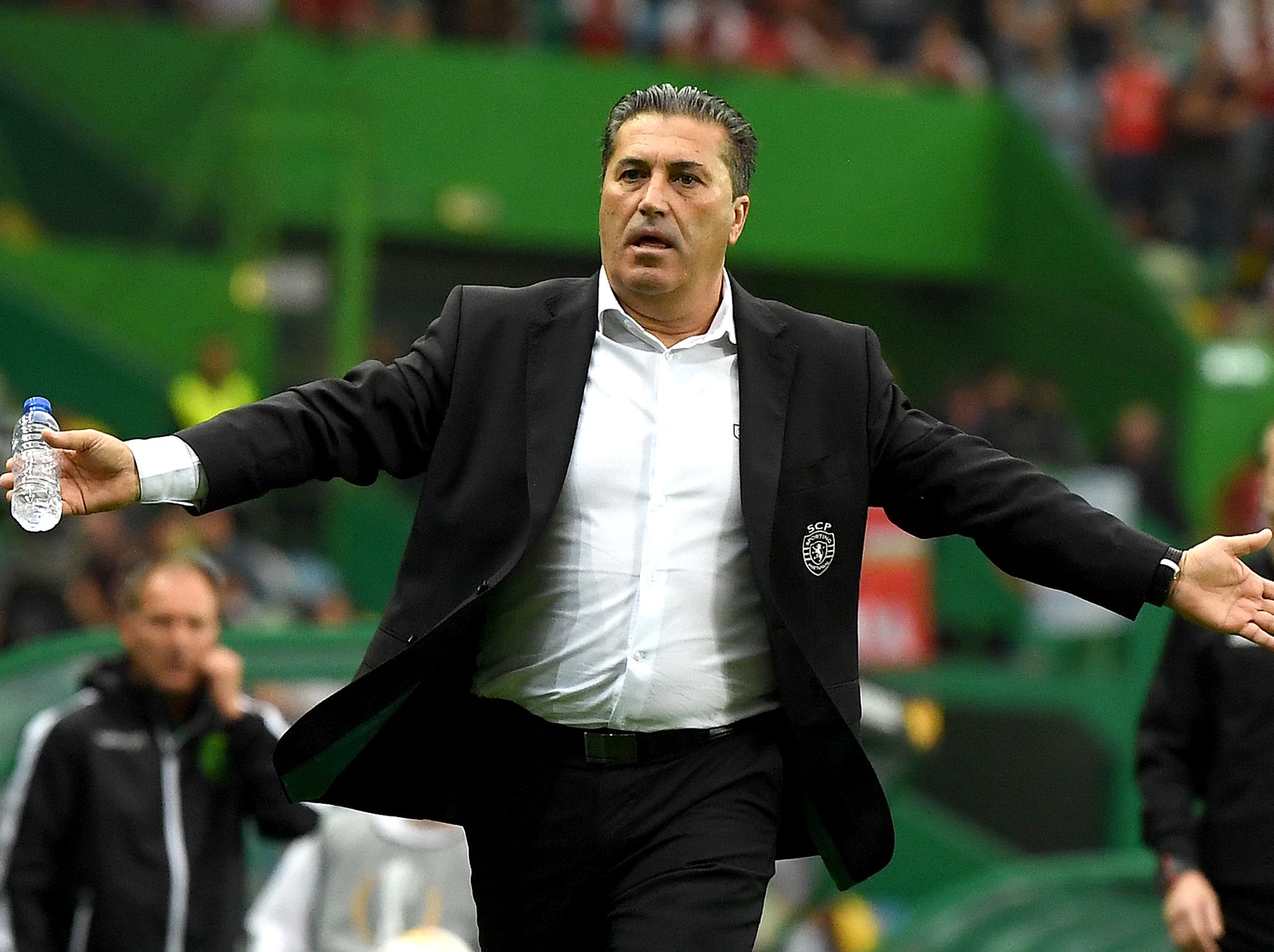 "The strongest thing he has is his spirit, his mentality and his commitment to improve himself. He never backs down and whenever the game is going against you he will always fight to turn it around, even when there is no time left."
Sporting have other players who can hurt Arsenal — in-form or otherwise. Dost is finally back to full fitness after a long stretch out with a muscle injury, while former Manchester United man Nani came close to catching Bernd Leno out in the first match against Arsenal with a speculative effort from distance.
Not that losing tonight would prove terminal to Sporting's hopes of reaching the knockout stages — even without a manager they are hardly likely to slip up against the utterly inadequate Vorskla Poltava and Qarabag. But they did enough in the first match to suggest that they have a chance of causing an upset — particularly if Emery is too bold in his team selection.
Such is the chaos that surrounds the club that they could just so easily end Arsenal's undefeated run as succumb to another eyebrow-raising embarrassment.
Follow the Independent Sport on Instagram here, for all of the best images, videos and stories from around the sporting world.
Source: Read Full Article