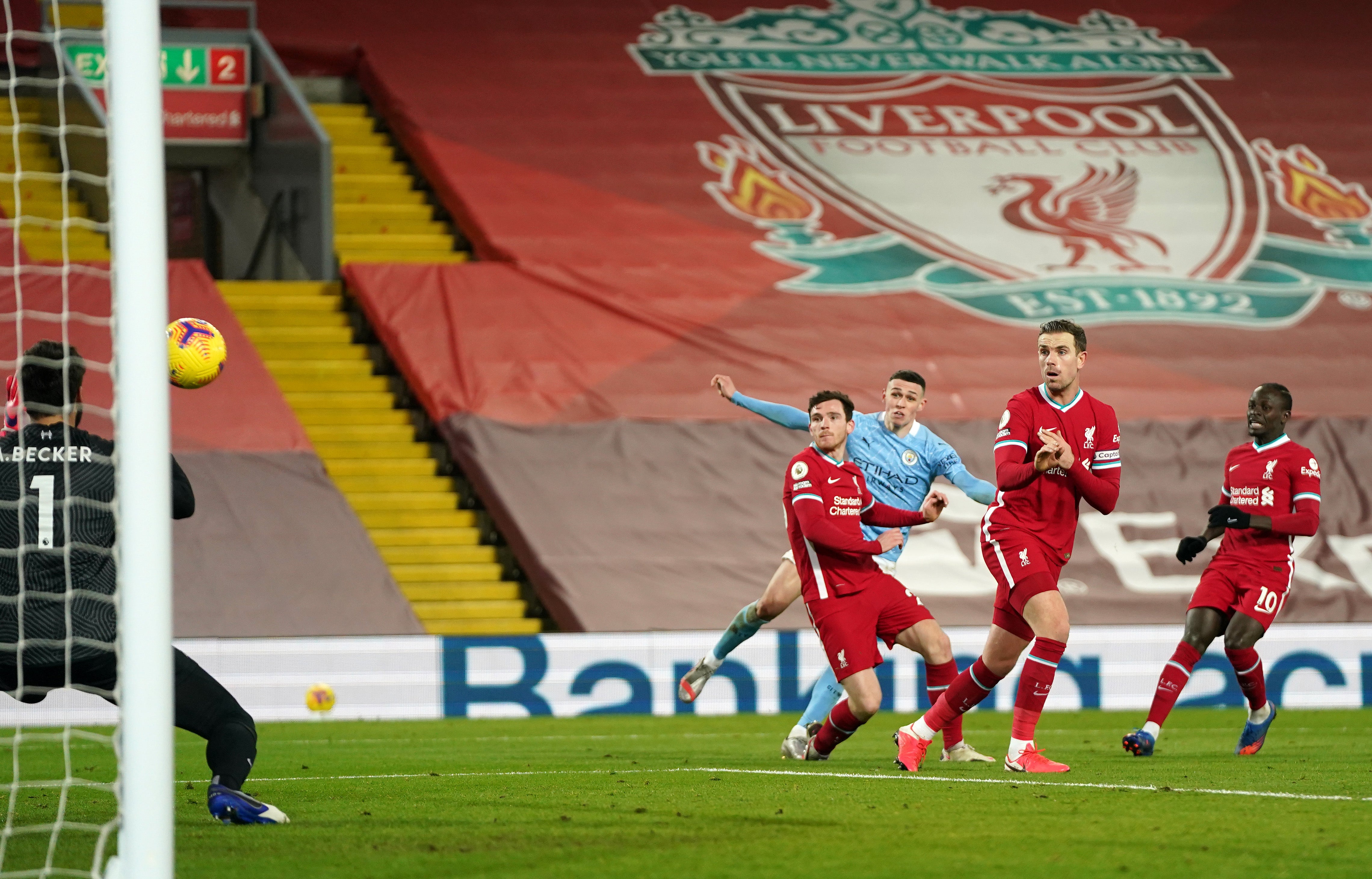 That is particularly true for Foden. Guardiola's management of the young playmaker, initially criticised for not playing him enough, now looks like careful cultivation. His current form is better than David Silva's last few seasons, even if that sounds sacrilegious. The goal was the crowning moment, but the run for the second – from Alisson's second bad pass – was what really elevated and energised City. It was the urgency that won the game.
Similar applies to Guardiola's overall management of this club. The reality remains that he has the advantage of the most lavish project in football history, backed by the billions of Abu Dhabi, but it's equally true he is again maximising that advantage. He has figured out solutions to a lot of problems that transpired over the last year, and that is testament to his football genius.
Klopp, meanwhile, faces almost more problems than can be handled. It is as if every time he comes close to fixing one, another arises. A new problem here was City's new approach. It undercut Liverpool's usual game against them – but then they weren't playing with anything like the usual intensity.
The latest problem from that is their position in the table. All of the discussion before and during the game was about the title, but the aftermath leaves the champions in a precarious position regarding the Champions League places. Klopp had no option but to admit it is now their main objective. They should still have enough to do it with ease in the end, but it is a reflection of their current problems that it looks much more difficult right now.
It is a reflection of City's current class, meanwhile, that it's difficult to pick out their top performer. All of Sterling, Gundogan, Ruben Dias are candidates, but it was Foden that won this game – and may well have won the title.
Source: Read Full Article