Three weeks ago this column was heavily critical of the Rugby Football Union's decision to invest almost £50m into an Artificial Grass Pitch (AGP) scheme with little or no research into the long-term injury risks associated with playing on them.
The column's headline 'MRSA, burns and season-ending injuries: the RFU faces serious questions over its Artificial Grass Pitch programme' raised serious concerns about the risks associated with playing on AGPs and highlighted a case where players from National League Two side Tynedale RFC contracted MRSA after playing on Stourbridge's AGP.
The column also pointed to the folly of rolling out these pitches when so little was known about them.
As its author, I stand by the central thrust of the column, 100 per cent. Too little was understood about AGPs to risk such a huge investment while first-hand evidence from professional players highlighting an increase in burns, lower leg injuries and other skin infections were overlooked.
Responses to the column were wide and varied. Many commended it for highlighting the potential health and injury risks while others were critical of it for not reflecting the positive benefits AGPs have brought to grassroots and professional clubs.
Unsurprisingly, the RFU were furious, although this column has long since made peace with the idea that incensing the sport's governing body is simply an occupational hazard. George Orwell once said: "Journalism is printing what someone else does not want printed: everything else is public relations."
But I'm prepared to accept there are two sides to this story and it would be wrong not to acknowledge the many respondents who told me they did not recognise the nightmarish picture I painted of AGPs.
Bob Evans, chairman of National Division One club Rosslyn Park, was one of the first to get in touch. Rosslyn Park had an AGP installed almost four years ago at the cost of nearly half a million pounds, and Evans believes the outcome has been an overwhelming positive.
Dominic Shabbo, the former London Irish three quarter who is now chief executive of Rosslyn Park, agrees.
"It was a bit of a no brainer when we came to think of installing an artificial pitch," Shabbo told me last week. "We had six adult teams and hundreds on minis using one pitch which never had a chance to recover. We needed to get more use out of the pitch than we were.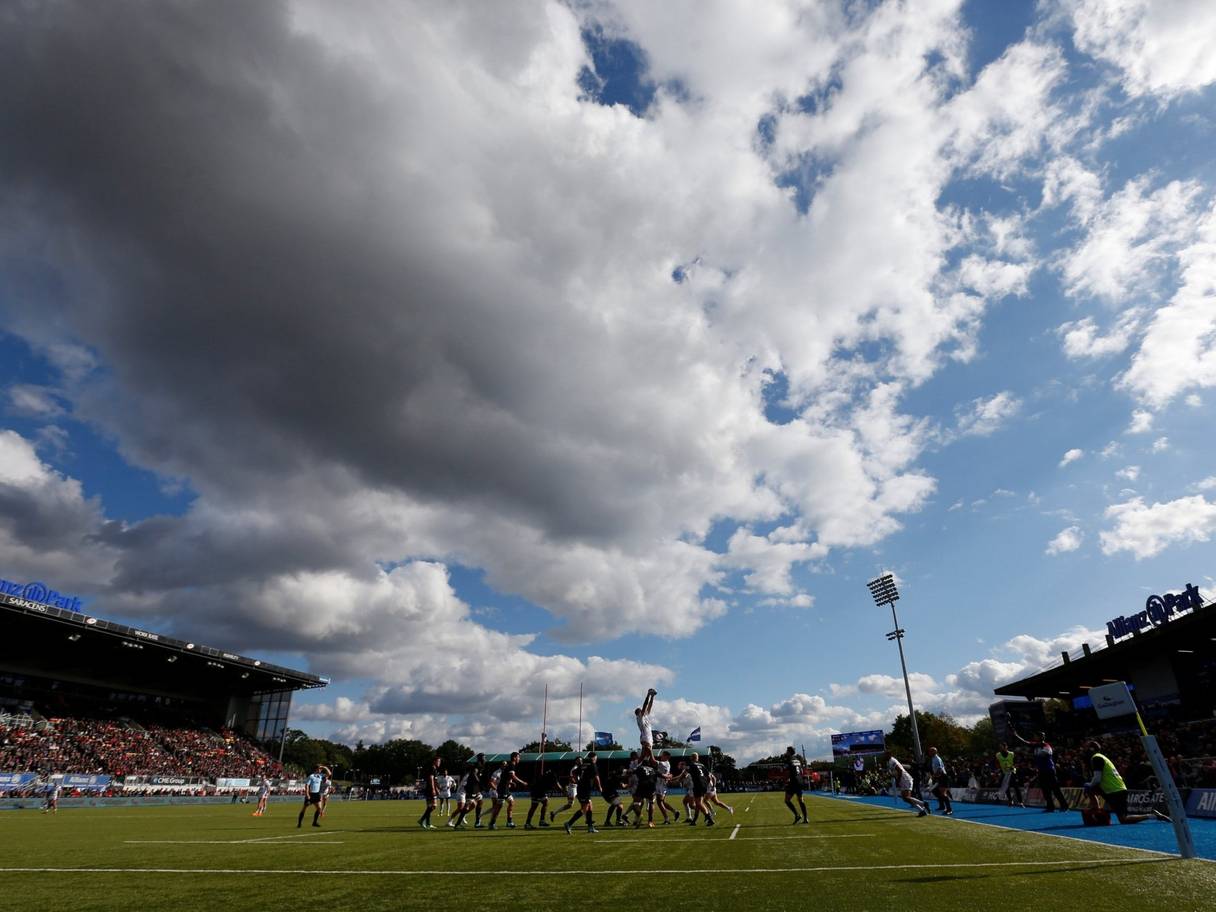 "As a player I used to love playing on them because I knew they would be fast and the ball would be in play more. As an outside back you knew you were getting a firm track and you feel a yard quicker than on a soggy wet pitch.
"Everyone pretty much to a man here would speak positively about playing and training on it. The burns are an element but you'd expect that to be the case on grass pitches early in the season after the summer we had. As winter comes on we find the burns diminish and really are not a problem. We only have positive things to say about our AGP."
While Saracens, Newcastle Falcons and Worcester Warriors have all had AGPs installed in the Gallagher Premiership, to mixed responses from fans, players and the media, other clubs such as Rosslyn Park further down the leagues have also seen the commercial and playing benefits of having an all-year round pitch available to play on and rent out for events.
They are not for the traditionalists, or those with serious concerns about the potential injury risks, most recently highlighted in the RFU's own Professional Rugby Injury Surveillance Project (PRISP), but it would be wrong to deny AGPs do have advocates within the sport.
"From a coaching point of view they are brilliant," said Darren Cunningham, director of rugby at Whitley Bay Rockliff RFC, who play in Northumberland/Durham 2.
"Not every grass pitch you see is as good as some of the ones in the Premiership. Having an AGP to train on means there's no risk of someone twisting an ankle by putting their foot down a rabbit hole or trip over something that shouldn't be there. You see a lot of really poor pitches at community level.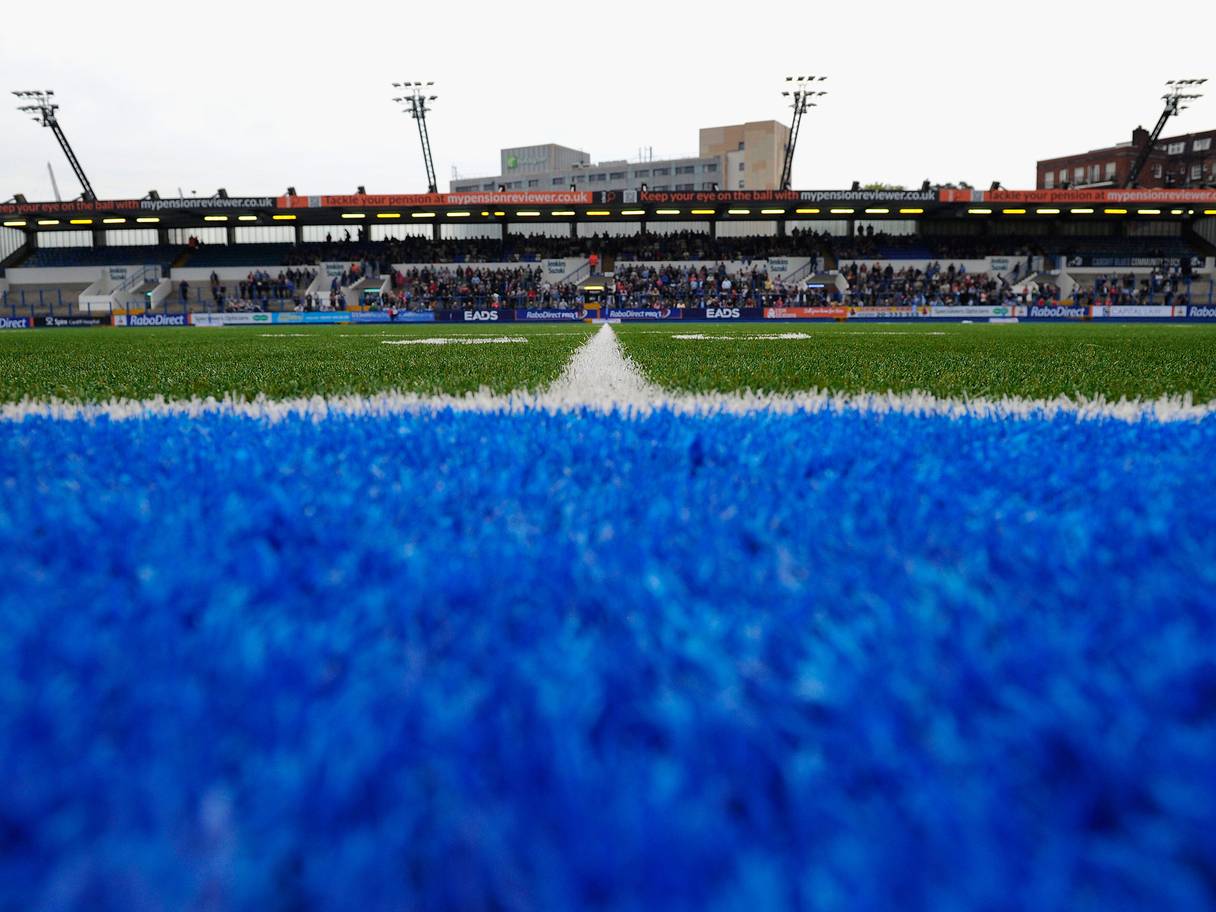 "We're going into November now and the nights are drawing in and it's getting cold. Normally we'd expect to see a significant drop off in numbers around this time of the year but we're getting 40 or more at training week in week out. We can coach in all weathers and it's really increased the players' motivation to train. The players know they're not going to be training on a quagmire.
"Injury wise there was definitely a perception among some of the players that they'd get more injuries on these pitches but that just hasn't been the case. We've seen one or two little burns but no more than you'd expect to see on hard, dry grass pitches at the start the season. With the weather getting wetter there's been no problem at all with burns. From our point of view it's been a real, real positive for the club."
Clearly, AGPs are not all bad. The lack of research and failure to understand the long-term risks associated with them was in my view a serious error on behalf of the RFU, whose drive to increase player numbers – and therefore long-terms commercial revenue – saw them rush through a legacy plan in the wake of the 2015 Rugby World Cup.
Many players privately and publicly dislike playing on them while traditionalists believe rugby should be played on the best possible grass surfaces whenever and wherever possible. I for one can't stand them.
But clearly there is a flip side. AGPs make coaching easier, training less arduous and enable clubs to play multiple games on a weekend while hiring them out to improve revenues during the week and in the off season.
AGPs divide opinion. The debate over their suitability for rugby is set to rumble on.
What the RFU says about AGPs
Following the recent article 'MRSA, burns and season-ending injuries: the RFU faces serious questions over its Artificial Grass Pitch programme', The RFU would like to respond on a number of points made in the piece.
The headline of the story references the case of a player contracting MRSA following an abrasion from an AGP. While the RFU understands the player initially sustained an abrasion during a match on AGP, there is no evidence to suggest the pitch was the source of the infection. As a wider point the RFU does share hygiene guidance and advice with clubs and players which is also available online.
The RFU incorporated findings from World Rugby's AGP risk assessment when considering it's Rugby365 AGP programme. The risk assessment concluded that the overall risks of injury on artificial turf were not significantly different from those experienced on grass.
Concerning the suggestion that the RFU built the AGPs for commercial reasons over a moral obligation to its participants, that is simply not true. To be clear there were three key factors involved in the decision to build AGPs.
Firstly, natural turf pitches in this country are currently at capacity, and overused pitches have a detrimental impact on the standard of rugby. Feedback from players has demonstrated that it also effects the level of enjoyment.
With weather conditions becoming wetter and milder during the English winter, the number of cancelled matches and training sessions increases, reducing participation in rugby.
Finally younger players are becoming used to playing sport on artificial surfaces, and favouring the results, and this is now expected when transitioning to the modern game.
The AGP programme is funded by the RFU, and has been designed to be financially self-sufficient. Clubs pay £30 per hour for usage, with that money being reinvested back into the maintenance of pitches. This is the extent of the 'commercial' element of the programme. The main priority of the AGP programme was to sustain and build participation across regular, occasional and new players.
Follow the Independent Sport on Instagram here, for all of the best images, videos and stories from around the sporting world.
Source: Read Full Article