There are World Cup bolters, and then there is Ruaridh McConnochie. Four years ago, at the age of 23, he was not even registered to a professional rugby team while England were preparing to enter their doomed home Rugby World Cup. Now, he is prepared to head to one himself after the most incredible of rugby stories.
The Bath wing proved the biggest shock in a series of surprises from Eddie Jones as he made the final 31-man squad, despite not yet making his international debut. A hip flexor injury prevented him from winning his first cap in Sunday's victory over Wales, though he is in line to feature in this Saturday's return fixture in Cardiff. Yet that is only the latest chapter in a remarkable story that includes Olympic heartbreak, silver medals, Sevens World Cup agony and a swift rise through the ranks.
The 27-year-old from Tenterden in Kent has been through the selection mill before. With Sevens introduced to the Olympic programme in 2016, McConnochie found himself in heartbreak hotel when he was named as reserve for the men's squad. But that agony turned to ecstasy when he was given the call-up to Simon Amor's squad, going on to be part of the side that claimed the silver medal in the final.
We'll tell you what's true. You can form your own view.
From
15p
€0.18
$0.18
USD 0.27
a day, more exclusives, analysis and extras.
Two years later, it was the same again. In fact, McConnochie is the only World Cup finalist in Jones' squad given England's journey to the conclusion of the Sevens Rugby World Cup in San Francisco. But where Fiji had halted England's dream at the final hurdle in Rio de Janeiro, New Zealand were there to do the same.
The move to 15-a-side was in the pipeline though, with McConnochie earning himself a contract with Bath. "I remember being in talks with people when I was at Sevens and chatting to my mates and actually thinking 'do I want to leave the Sevens?' because the environment is so unique and I've got such good memories there, thinking 'why am I trying to fix something that isn't broken because I love it here'," McConnochie said.
"It was more in the back of my head having never done an academy pathway and never being involved in professional 15s I wanted to give it a try.
"If at the end of the first year it wasn't going well, that's life, but if it was I would've hated to have retired from Sevens and not given it a try."
Cue the rapid ascent that saw him deployed by Todd Blackadder at full-back in the injury-enforced absence of Anthony Watson to catch the eye of many – including Eddie Jones.
"I will tell you the game I saw him. It was a beautiful sunny day in Exeter. He played for Bath and did a lot of good things," Jones said. "I remember driving back in the car and trying to find out more information about him.
"He is a big tall guy with feet and, again, with Exeter because you are close to the ground you can hear and see the communication of the players. He is a very good communicator. We found out more about him, did some background information, and he continued to play well."
With the England boss already under a good impression of the code-convert, McConnochie continued to impress through the opening training camps of the summer, ensuring that his selection was in the bag as early as three weeks ago.
But Jones did open up on his selection process in how he came to his key decisions, and once the first XV had picked itself, the attention switched to selection players numbered 28 to 31. Why?
"It depends where they fit into the squad," Jones elaborated. "Consistently at World Cups, I pick one to 15 first, then I consistently pick 28 to 31 – they are your key, absolute keys. So 28 to 31 in reality are possibly not going to have much game time and so the character and the behaviour of those guys is super important, absolutely vital.
"And then you try to pick a blend from 15 to 28. So there is a process that I follow."
Given what lays behind McConnochie, it would be no surprise to see him achieve the unthinkable in Japan and force his way firmly into the fold. And yet, the dream was nearly all over on Friday. Named in the squad to play Wales, McConnochie was one of three players withdrawn with injury on the eve of the warm-up match.
"If you'd asked me 48 hours ago I'd be saying something different," McConnochie said. "It was a dark 24 hours with the injury. Then come this morning I was quite at peace, if it didn't happen I'd have no regrets over the process."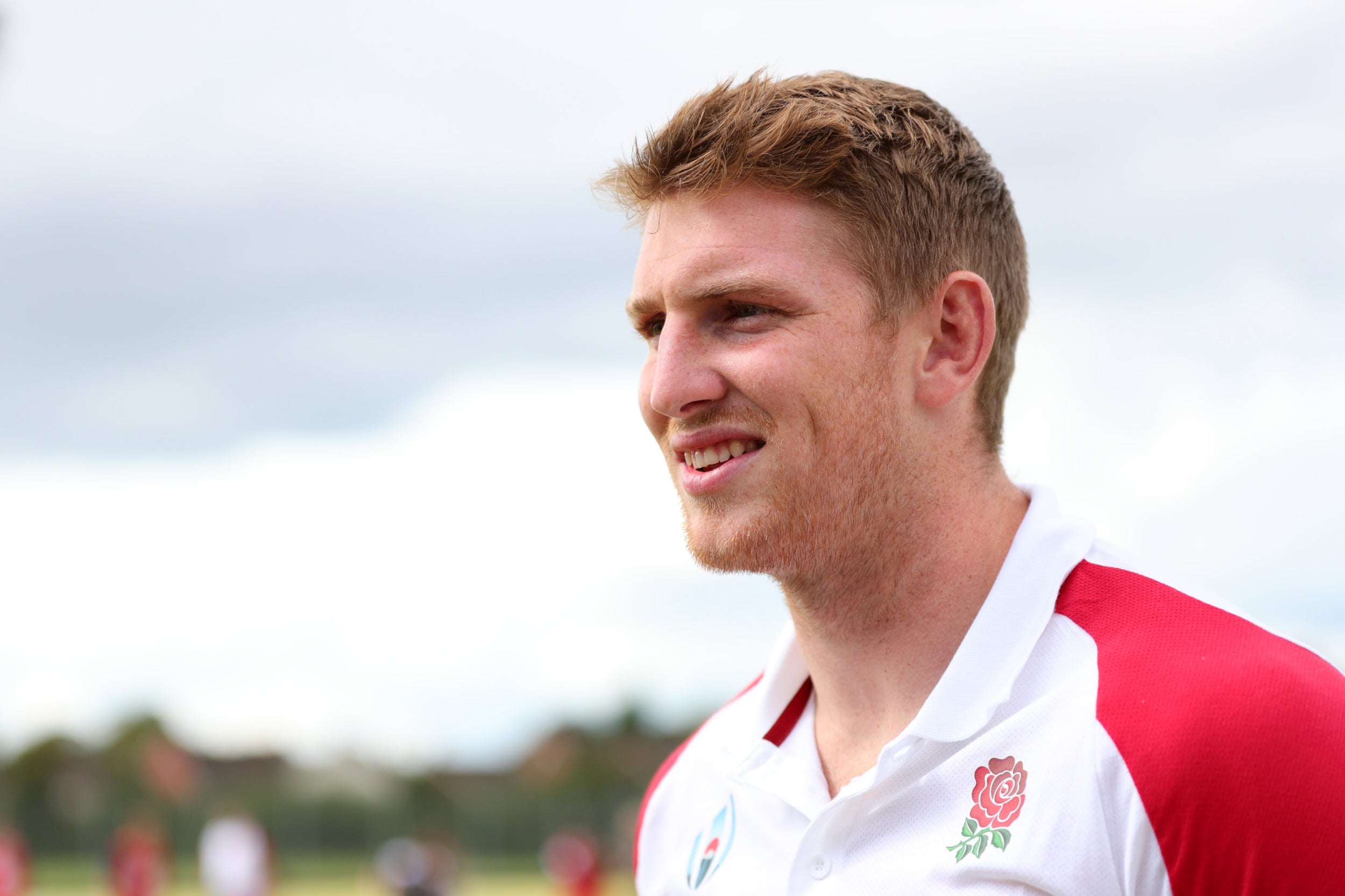 Luckily the injury will not curtail his World Cup dream, yet it has not yet sunk in where he finds himself now. Recalling the game that convinced Jones he was worth a closer look, McConnochie is quick to praise those who have given him the opportunity to prove he has what it takes at the highest level.
"It was the first 20 minutes where it went really well for me," he added. "Every time that I got the ball there was a bit of space, but it has been a great year at Bath. Having the trust put into me by the coaches from the start has been great. The help they have given after the first few months which was a very steep learning curve. It was basically remembering how to play XVs again having been away from it for three years.
But not even the most optimistic of McConnochie fans could have predicted this rise. However, the story does not feel like it's reached its conclusion yet, with the next chapter only just starting to write itself.
Source: Read Full Article