On the day when Lewis Hamilton needed to take eight more points than title rival Sebastian Vettel, a combination of an early pit stop which backfired, leaving him with blistered tyres and the need to make a second pit stop, a superb drive from winner Kimi Raikkonen and an even better one from Max Verstappen, kept him down in third place in a race that had at one stage seemed to surrender to him.
With Vettel recovering from yet another mistake on the opening lap, to overhaul Hamilton's teammate Valtteri Bottas for fourth place right at the end, the title fight now goes on to Mexico next week.
Raikkonen made the most of his ultrasoft tyres and the fact that second place on the grid confers more advantage than pole position, to overtake Hamilton going into the first corner. There followed a game of cat and mouse as, further back, Vettel pushed too hard fighting Daniel Ricciardo for fourth place in Turn 12 and spun his Ferrari down to 15th place.
Raikkonen doggedly used his softer and faster tyres to keep Hamilton at bay, but when Ricciardo's Red Bull stopped on lap nine and triggered a virtual safety car, Mercedes told Hamilton to do the opposite of whatever Raikkonen did. The Finn feinted a move to the pit entry at the end of the 11th lap, but stayed out; Hamilton did as asked and dived into the pits. He got what was effectively a free stop as he switched to the soft tyres, but the earliness of the move would later come back to bite Mercedes' posterior.

F1 US Grand Prix in pictures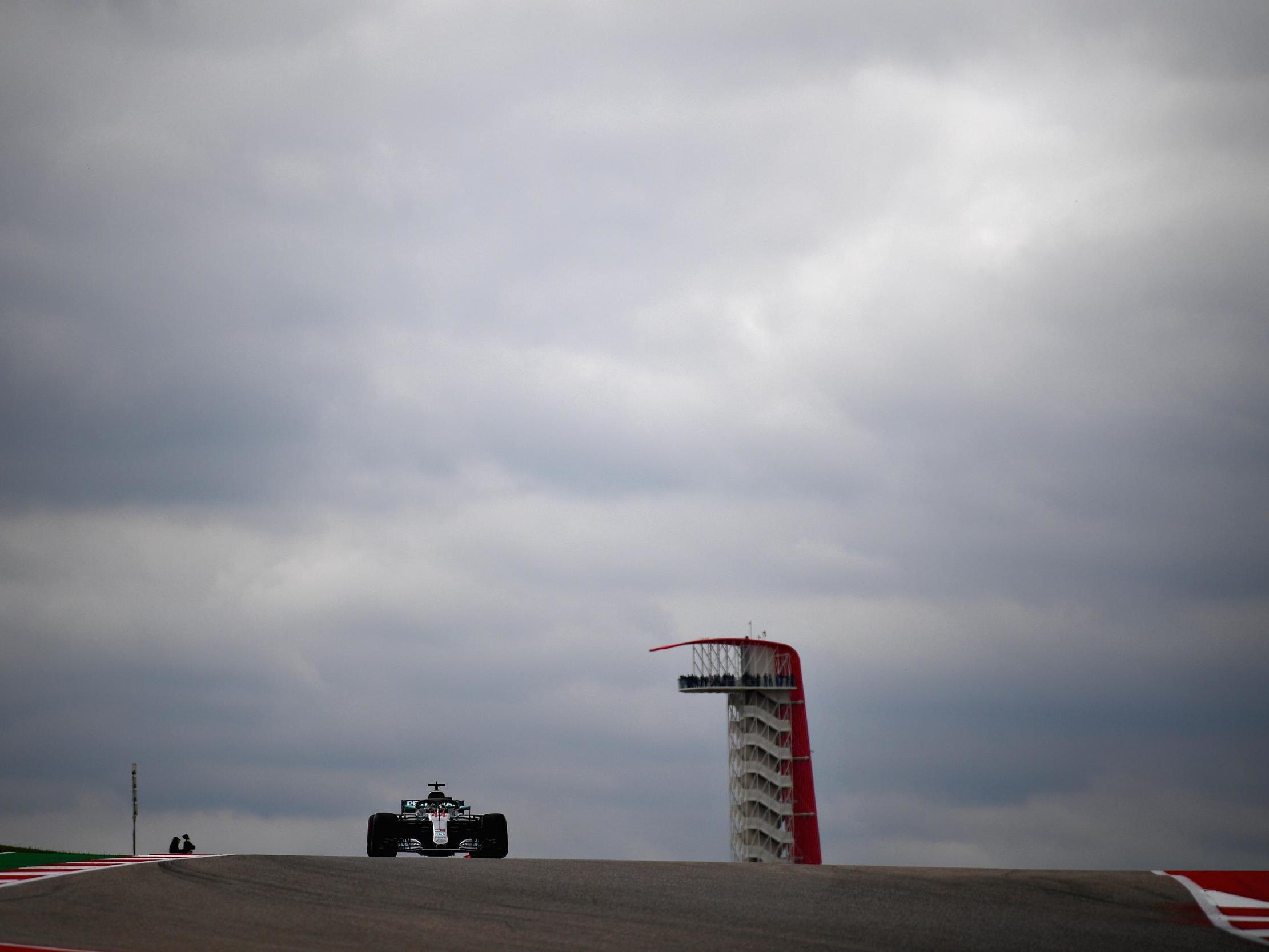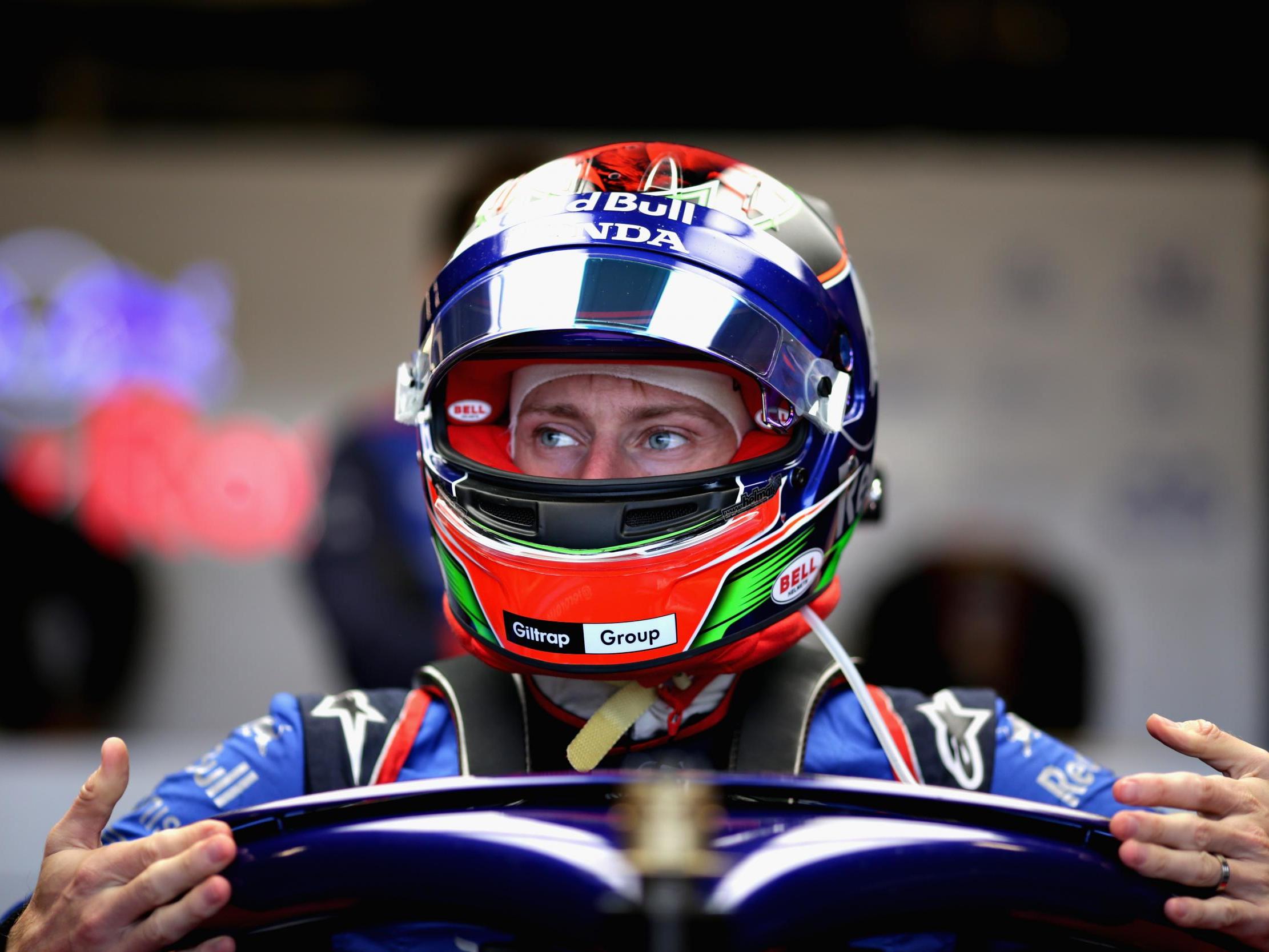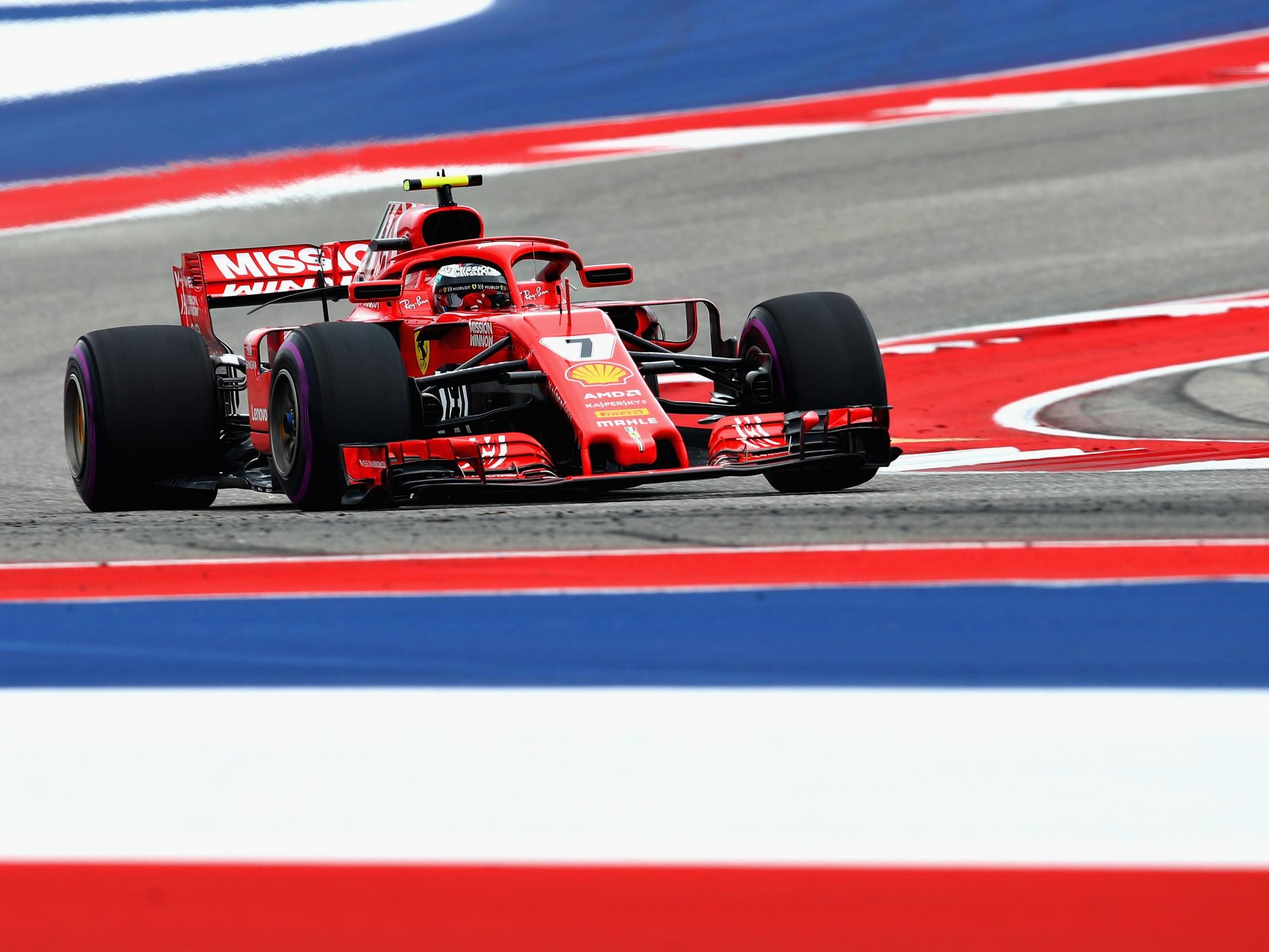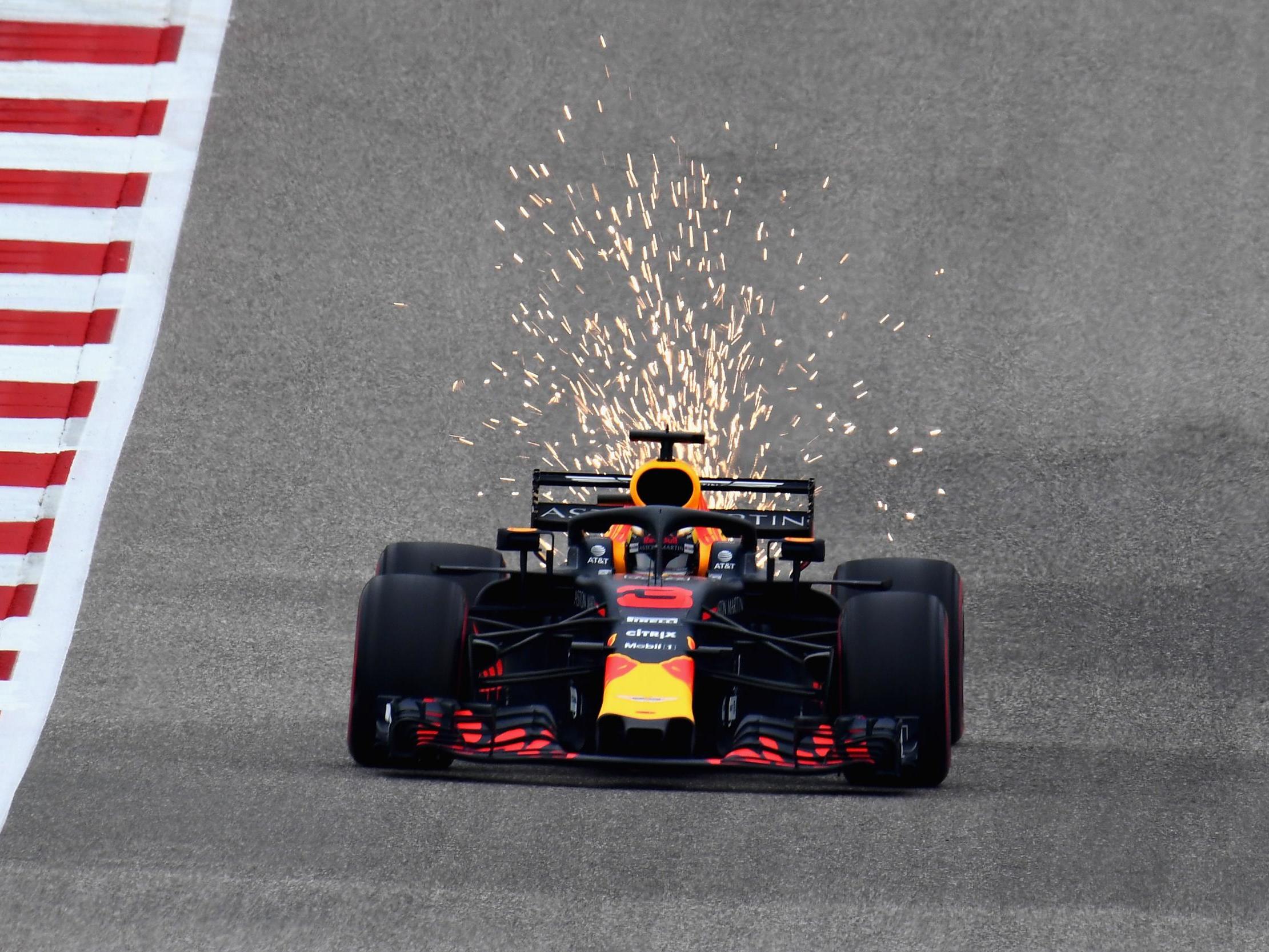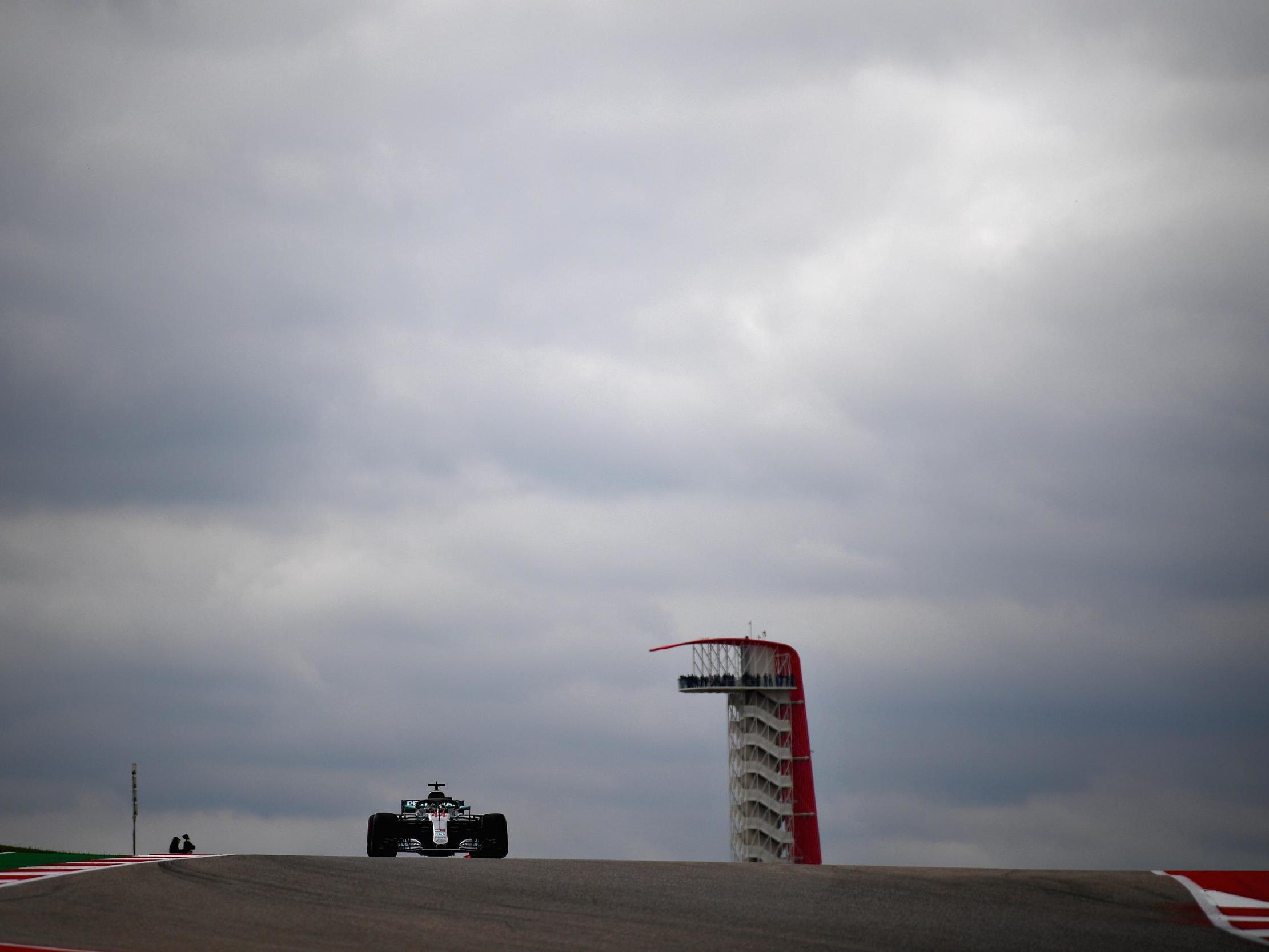 1/17

Friday Practice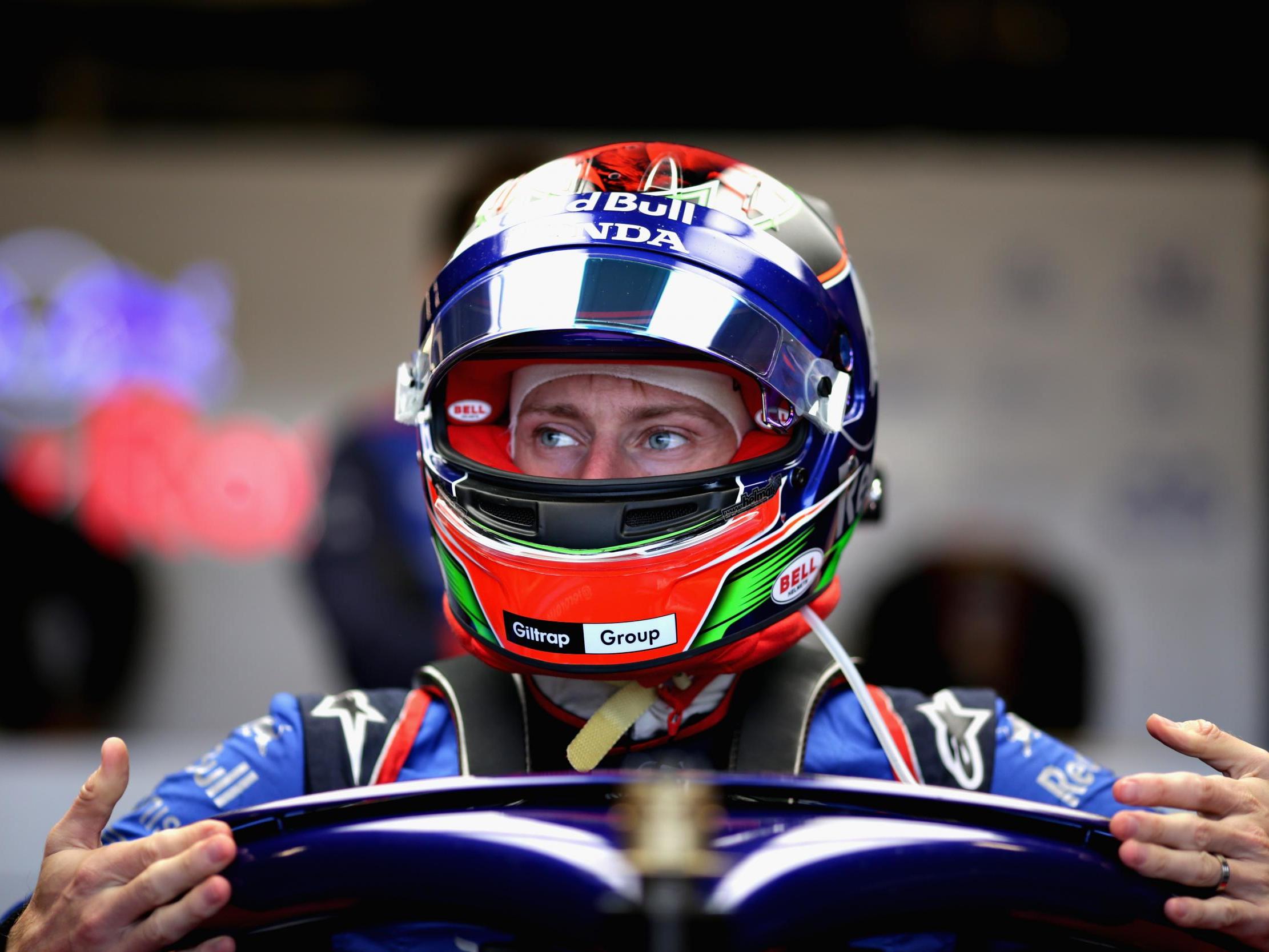 2/17

Friday Practice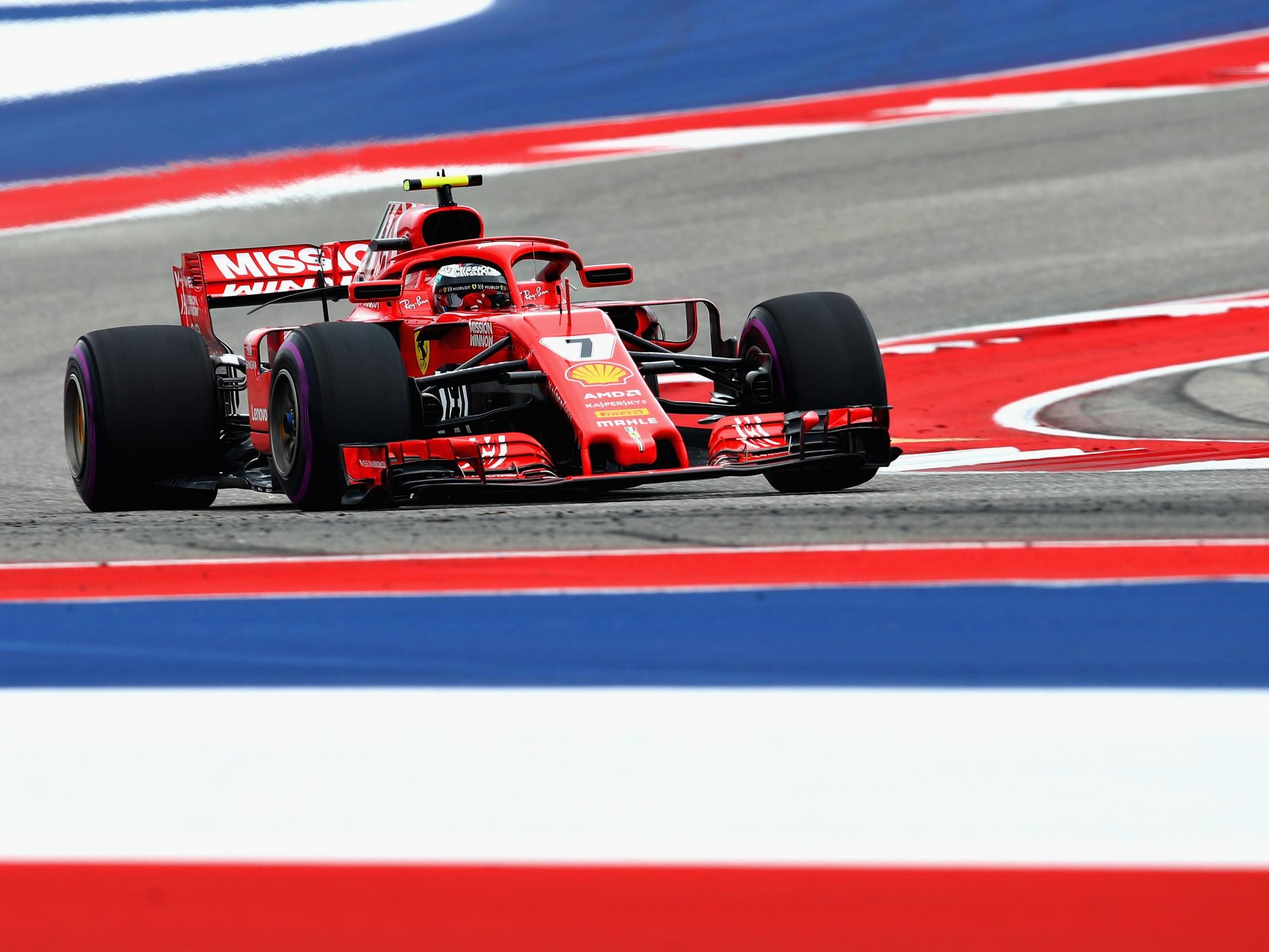 3/17

Friday Practice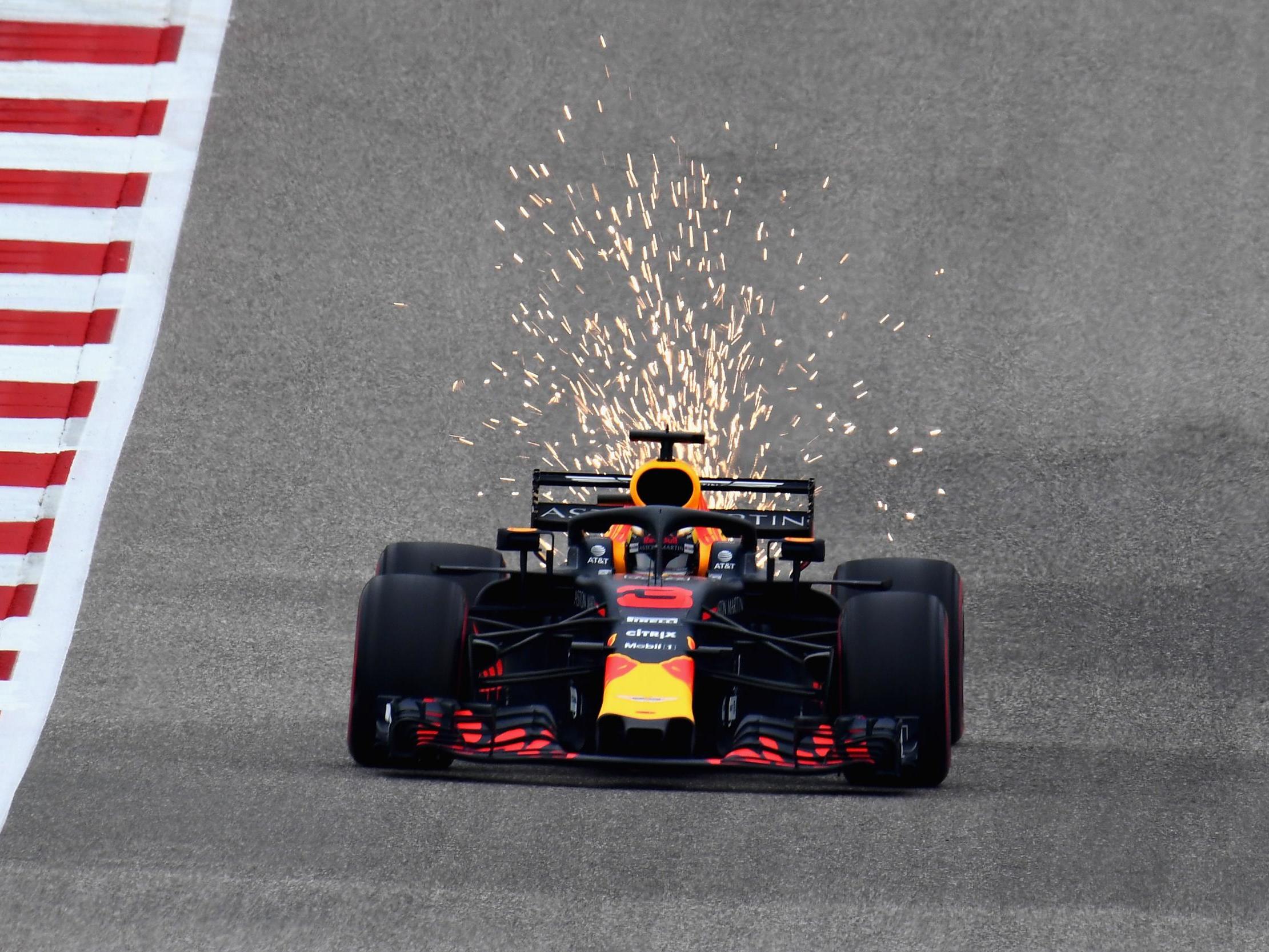 4/17

Friday Practice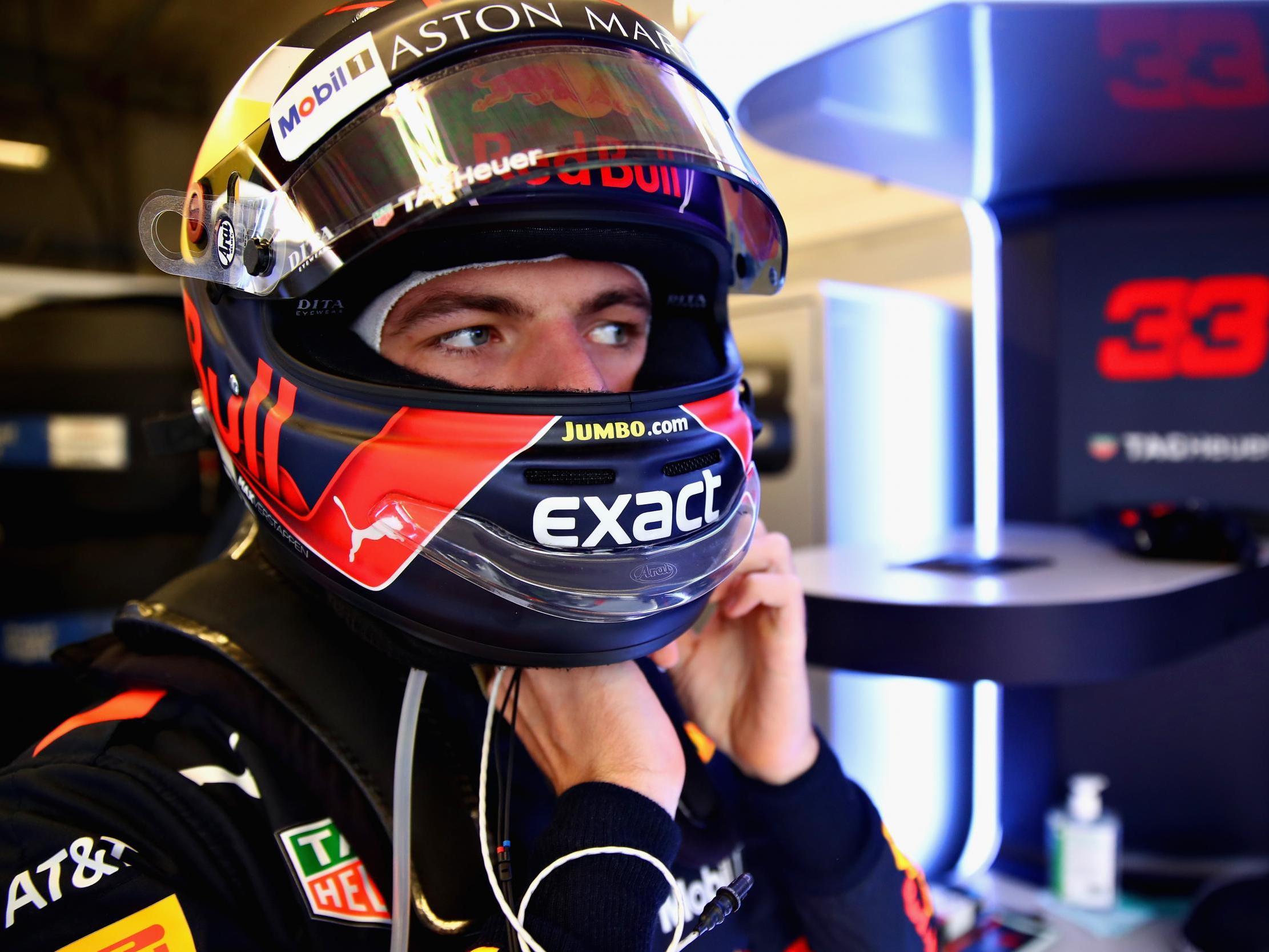 5/17

Saturday qualifying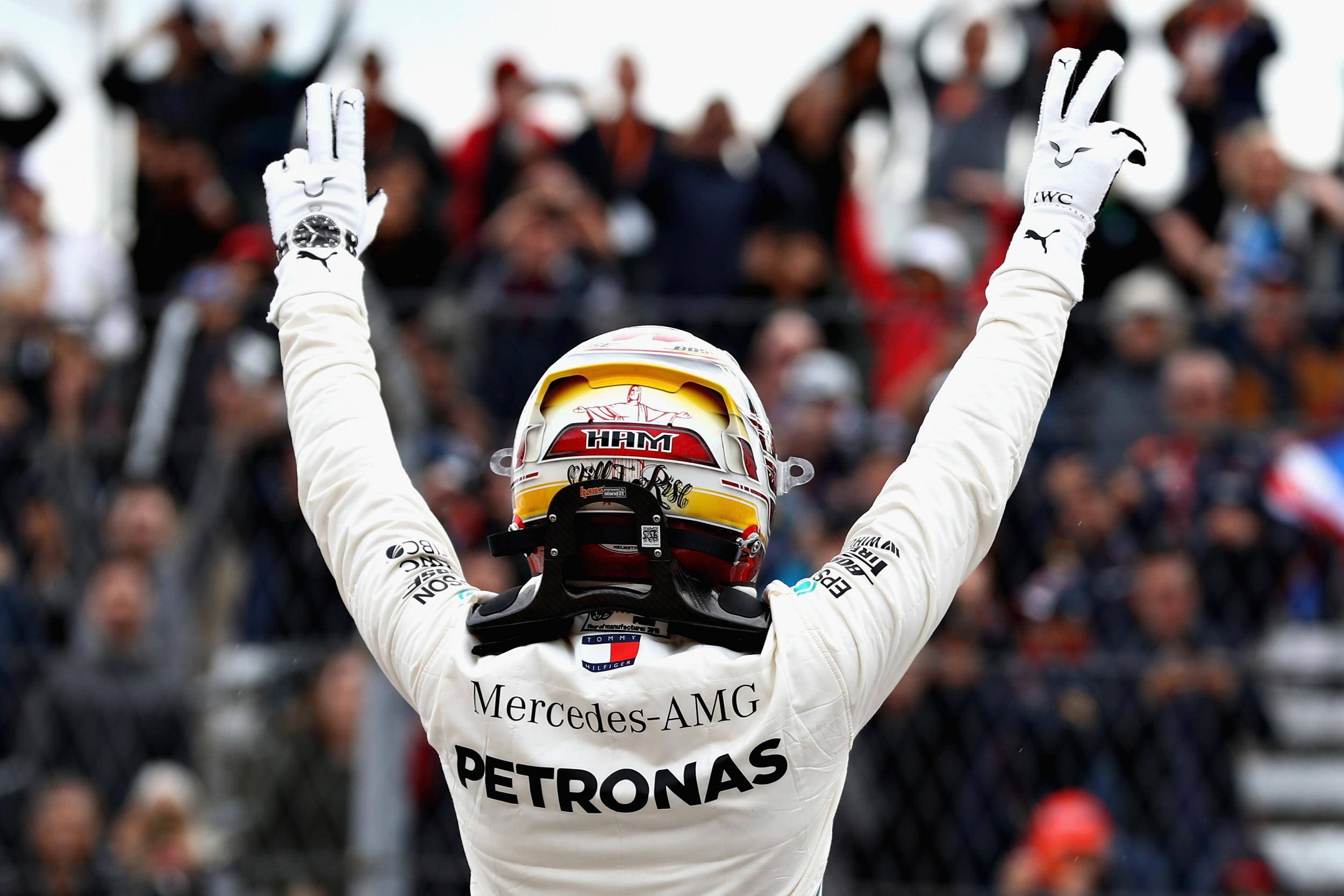 6/17

Saturday qualifying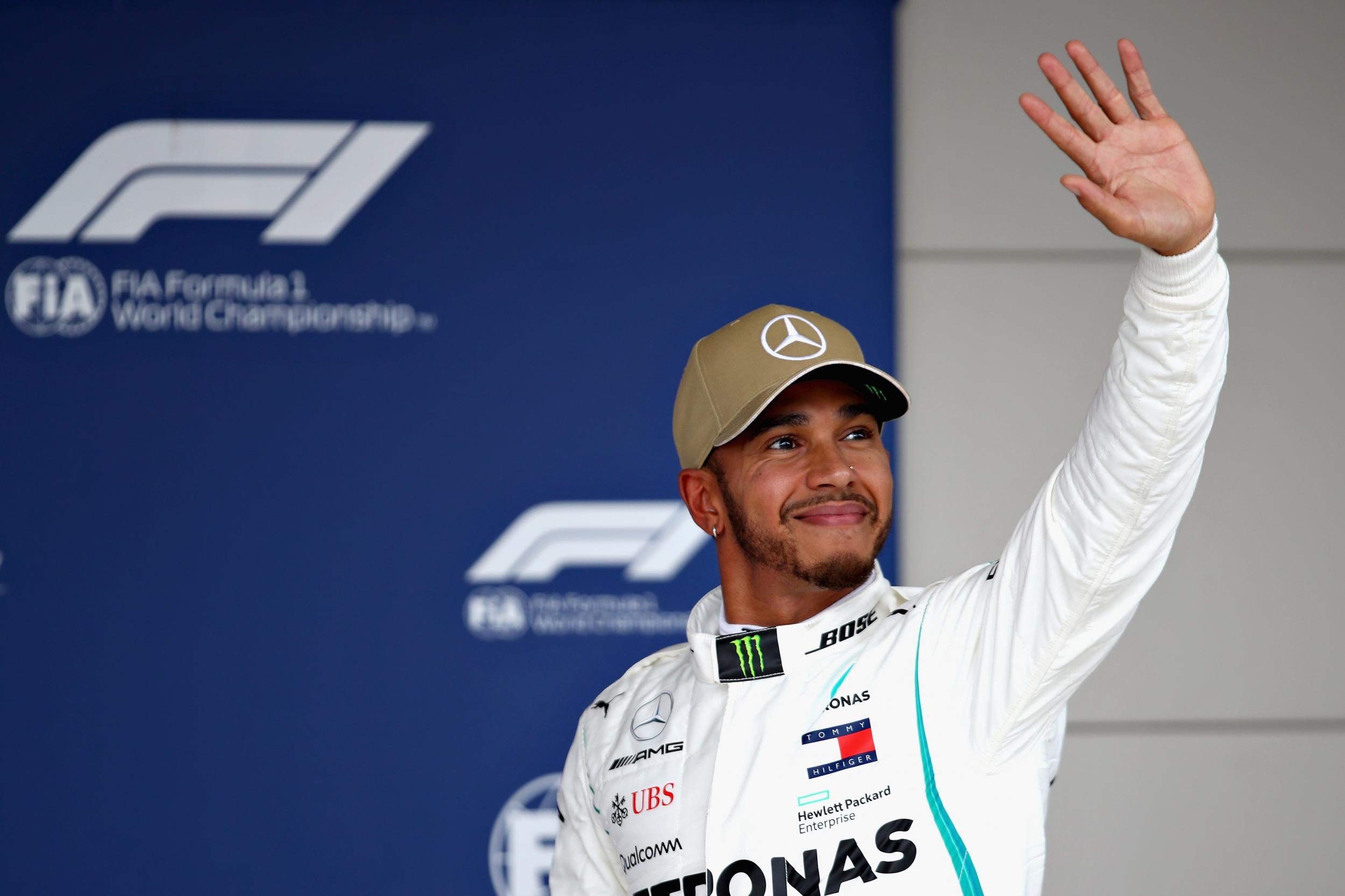 7/17

Saturday qualifying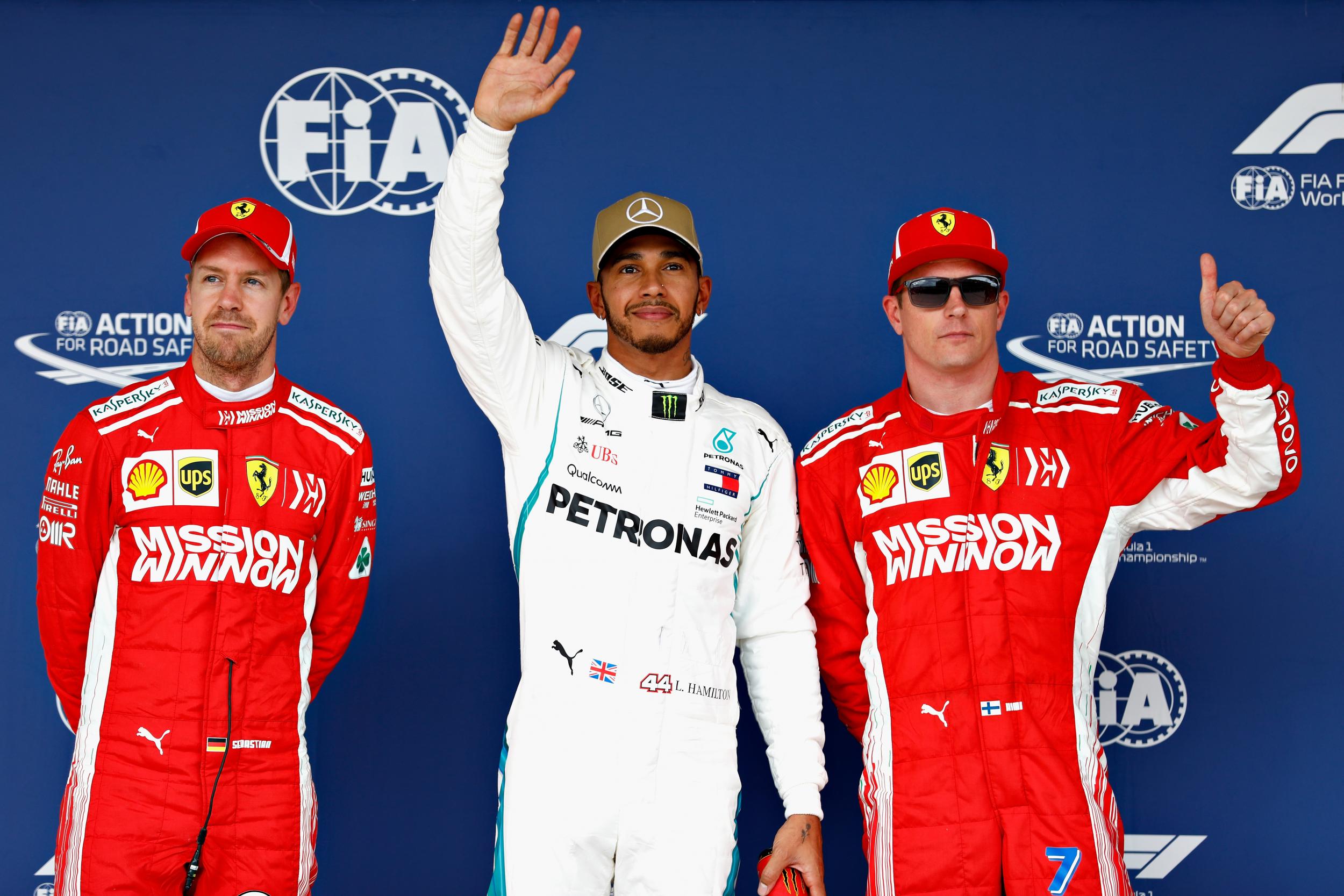 8/17

Saturday qualifying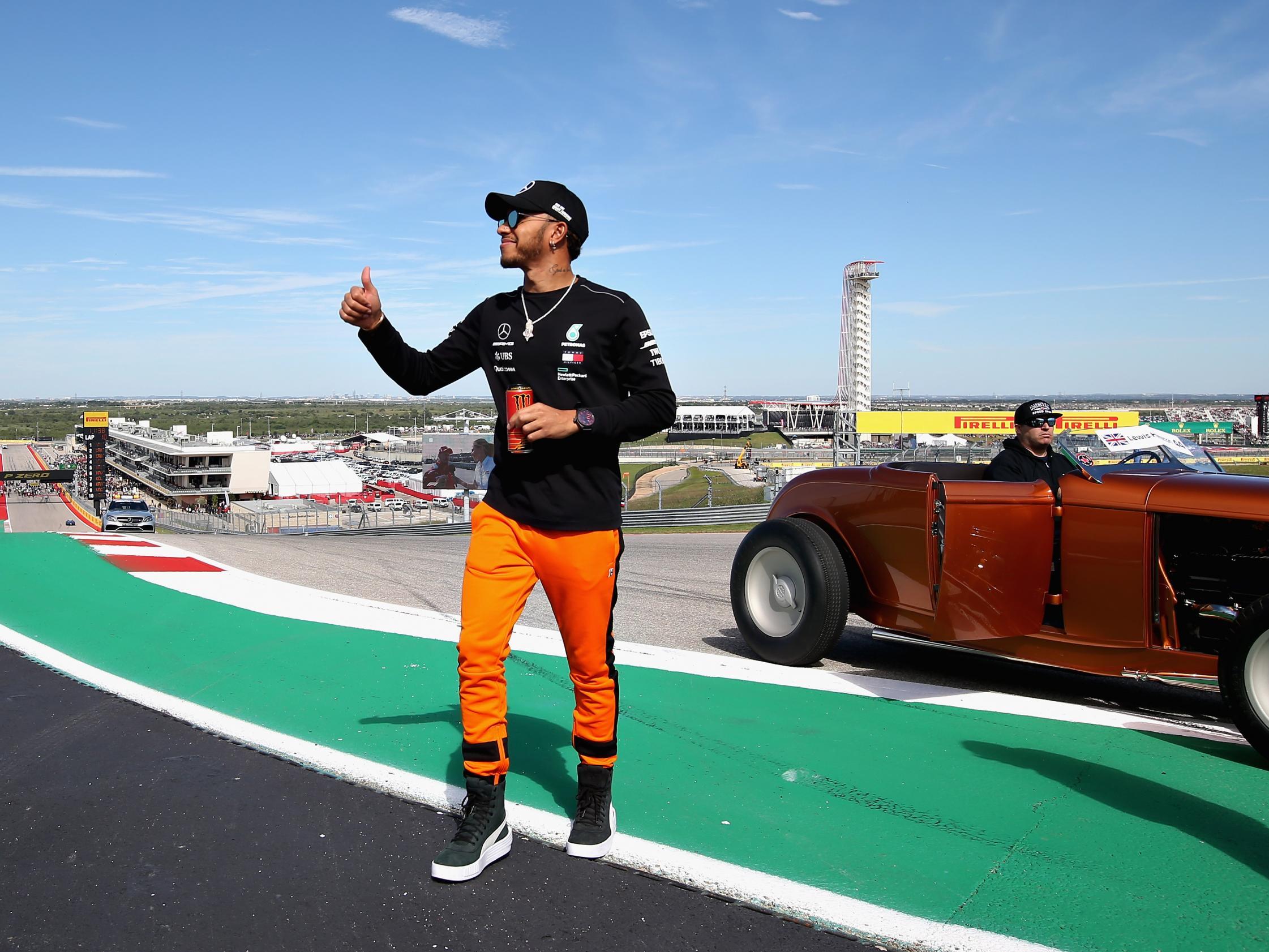 9/17

US Grand Prix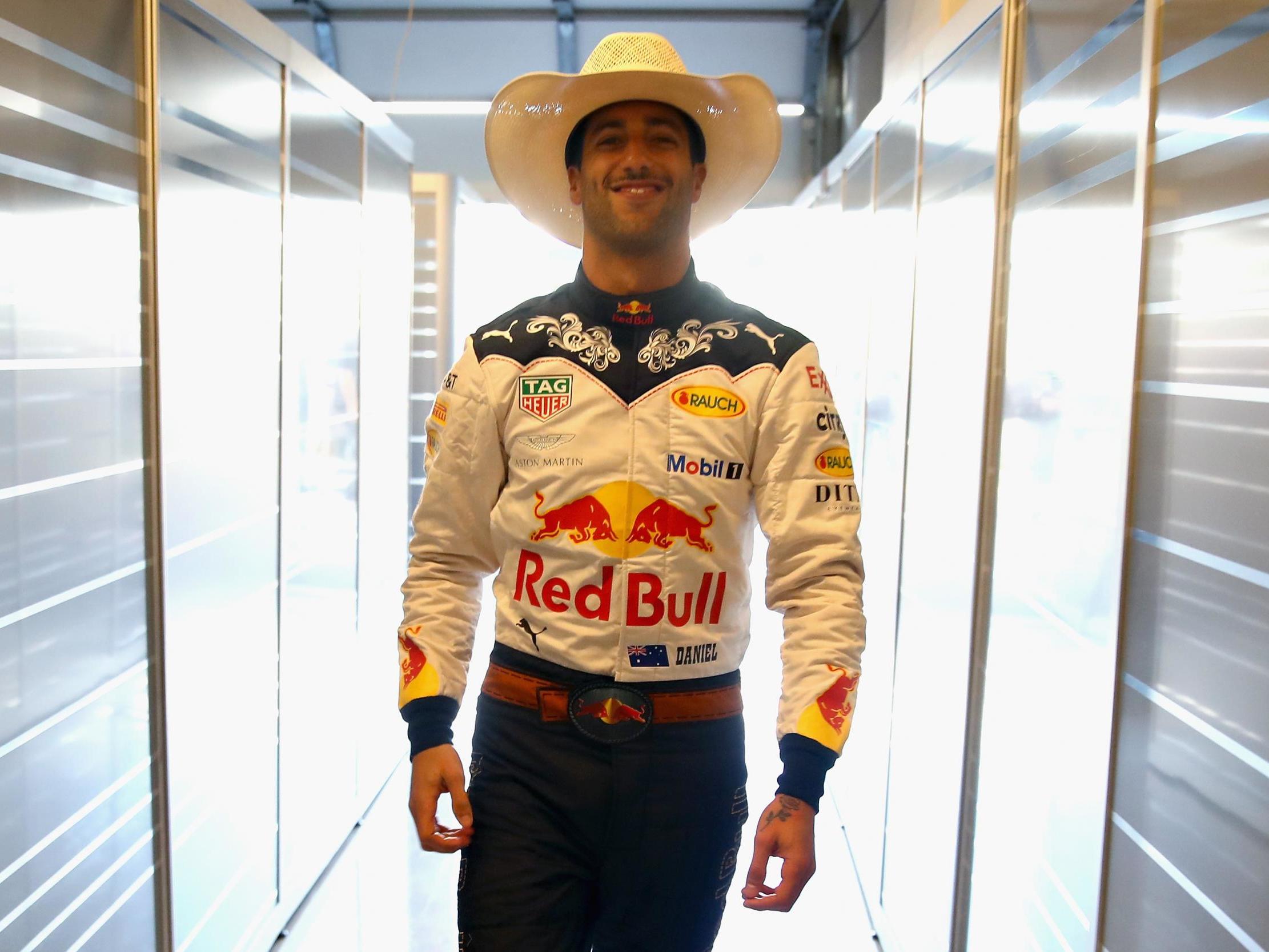 10/17

US Grand Prix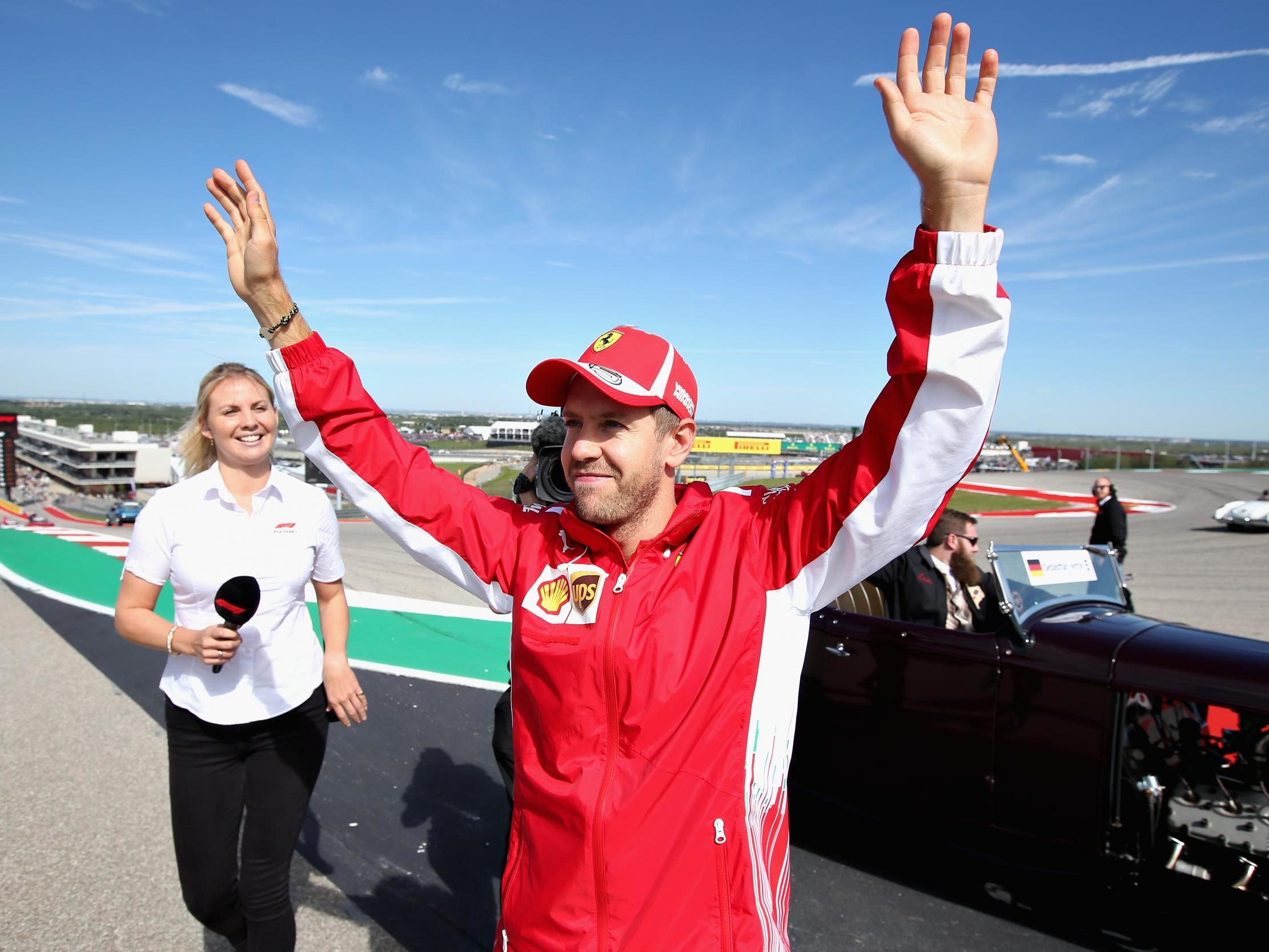 11/17

US Grand Prix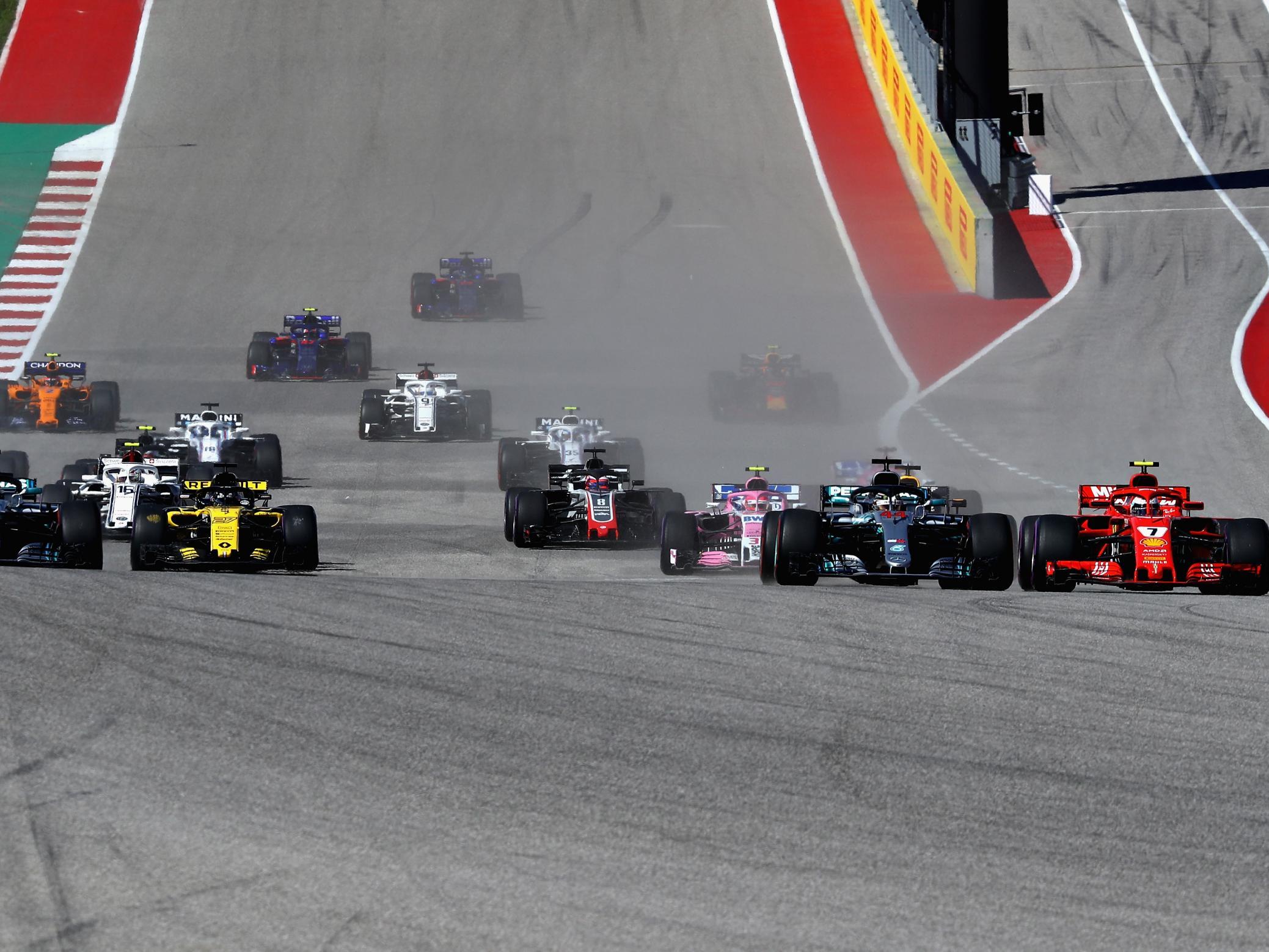 12/17

US Grand Prix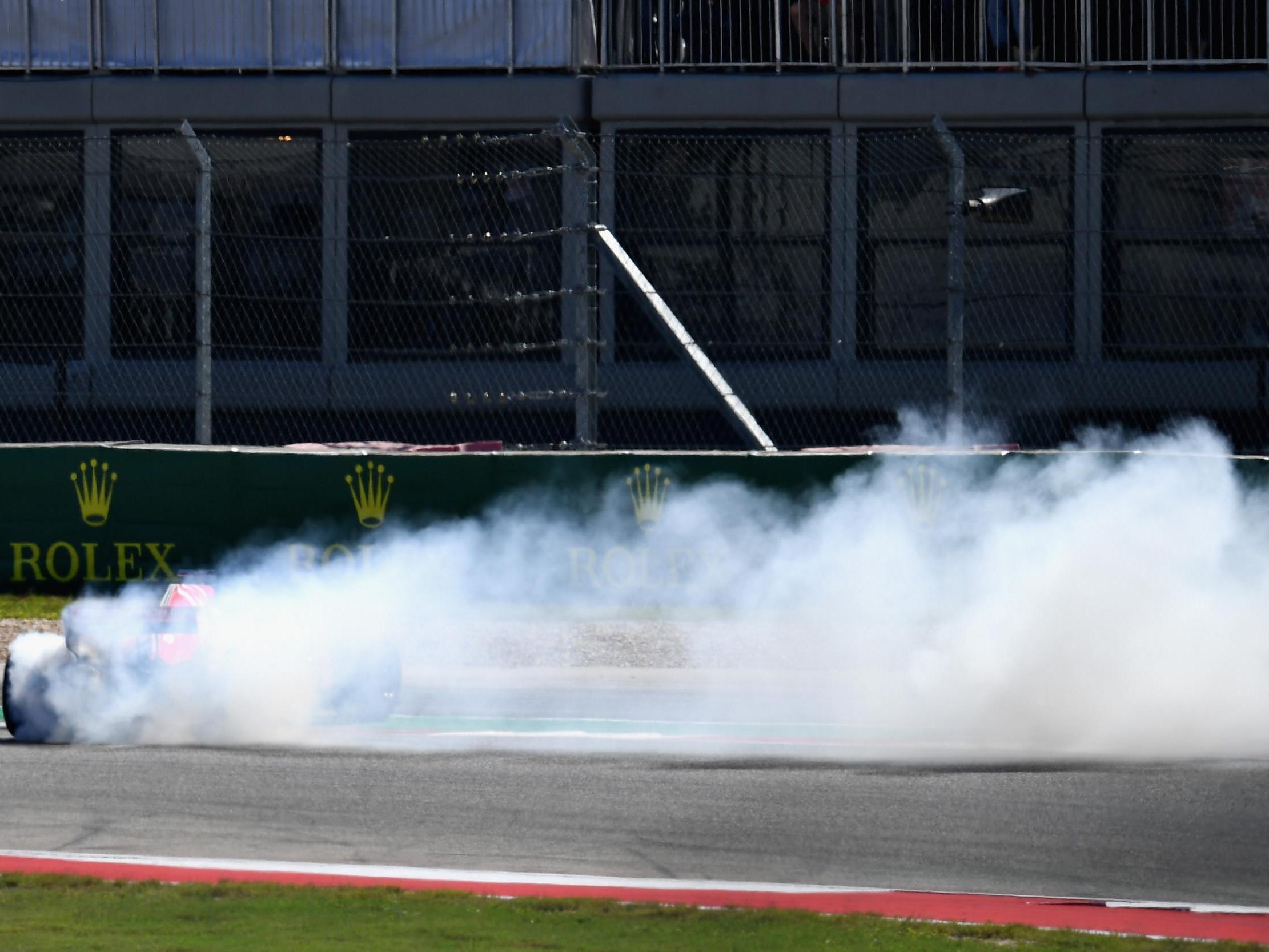 13/17

US Grand Prix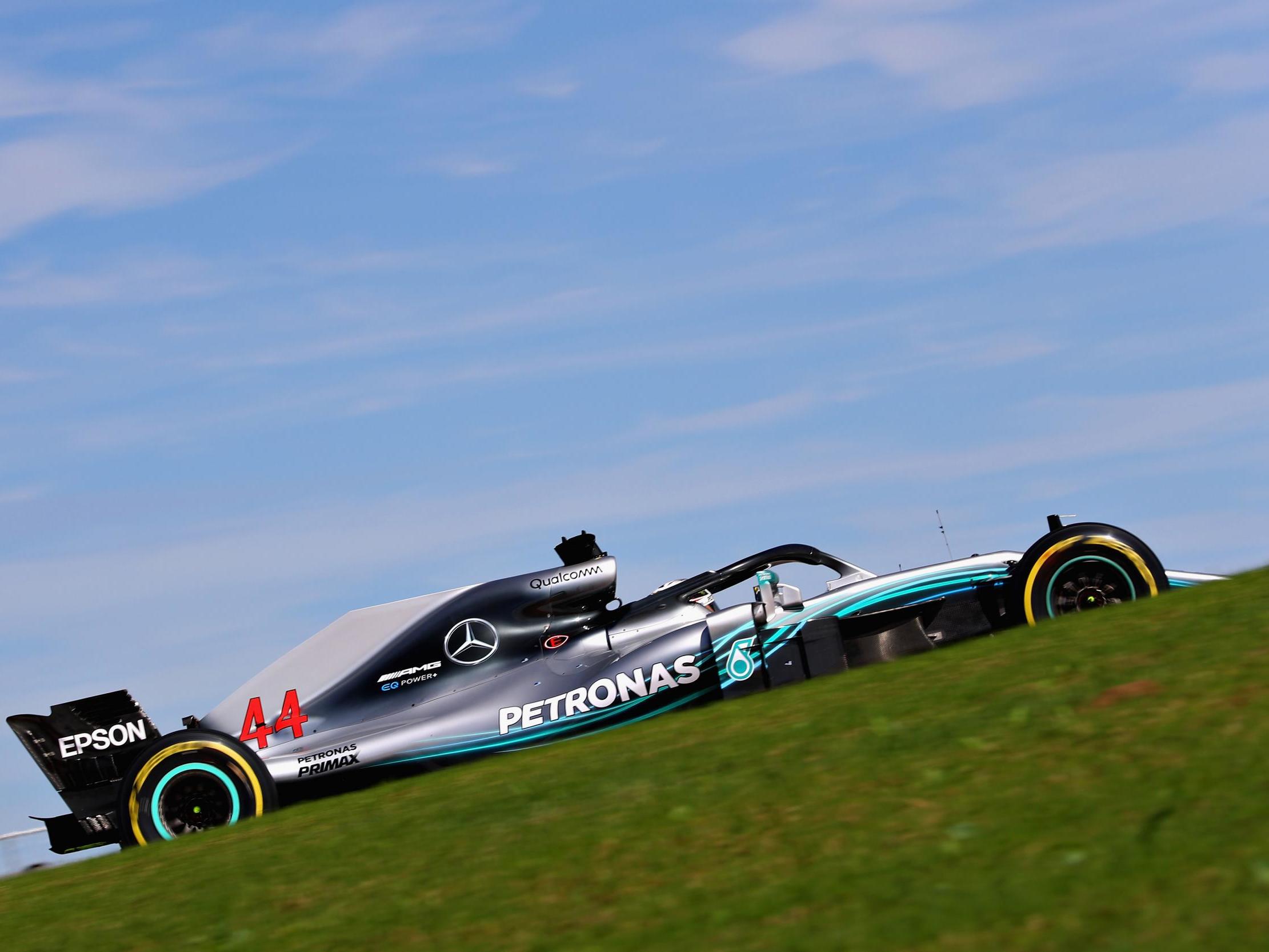 14/17

US Grand Prix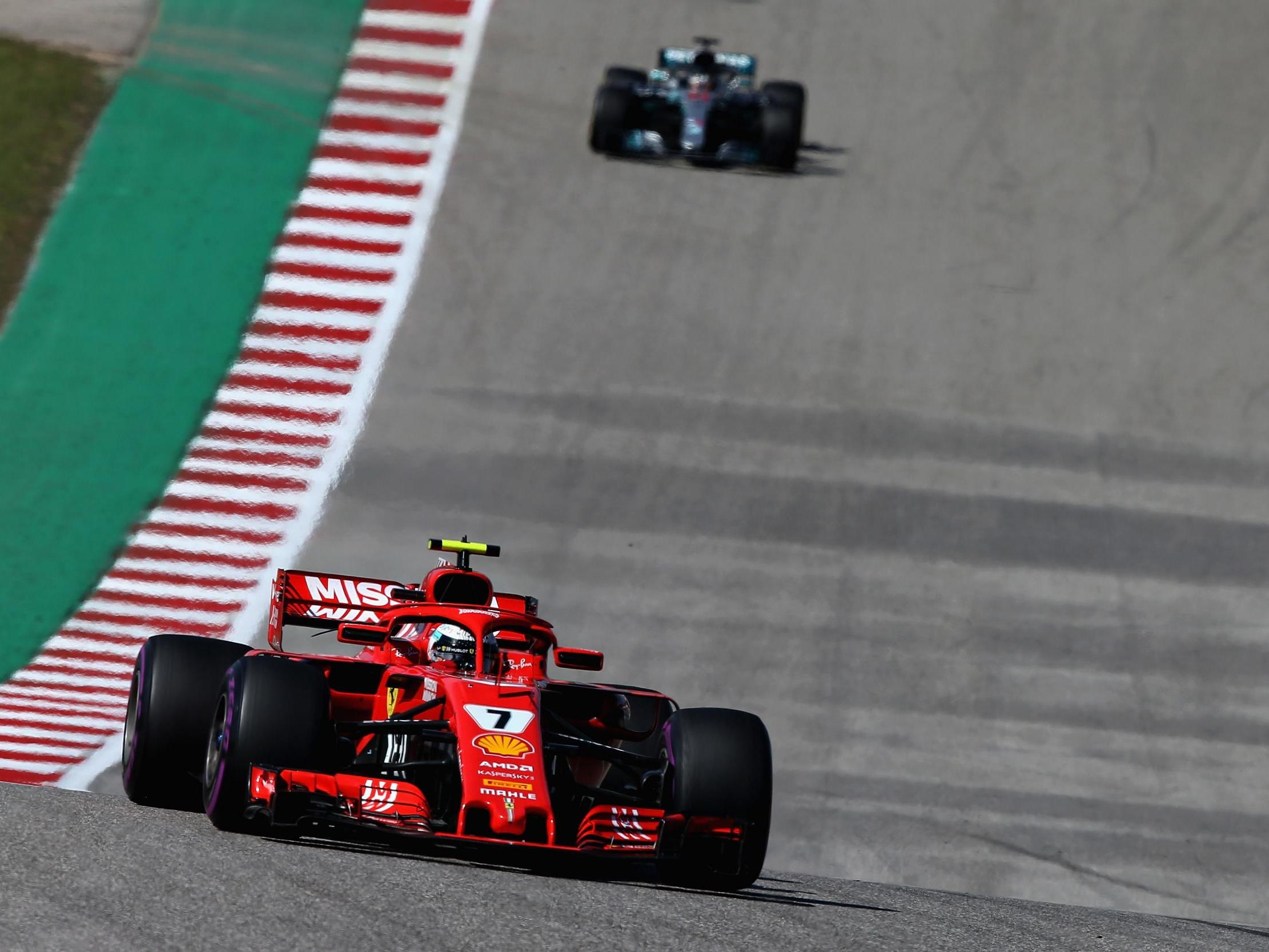 15/17

US Grand Prix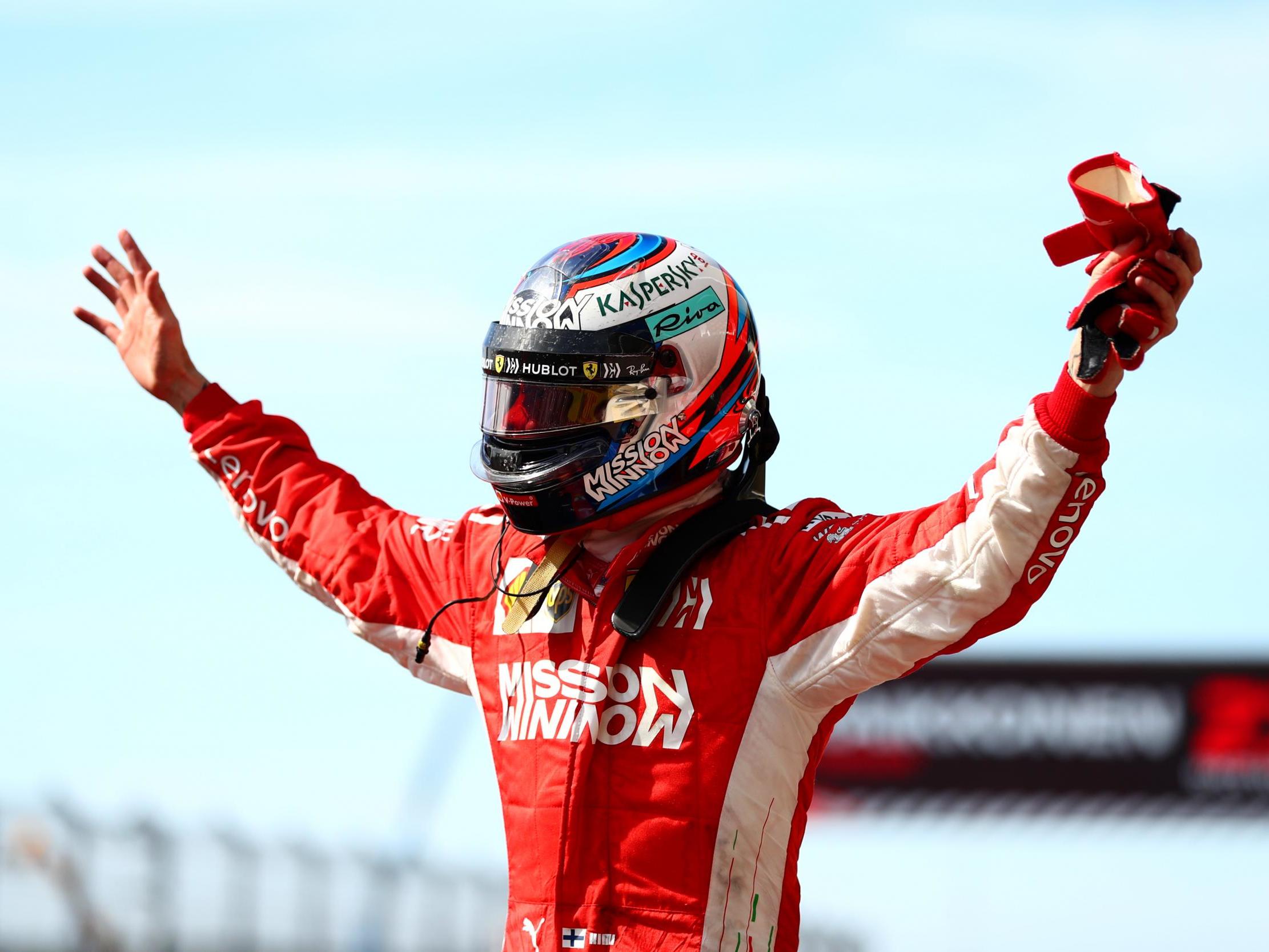 16/17

US Grand Prix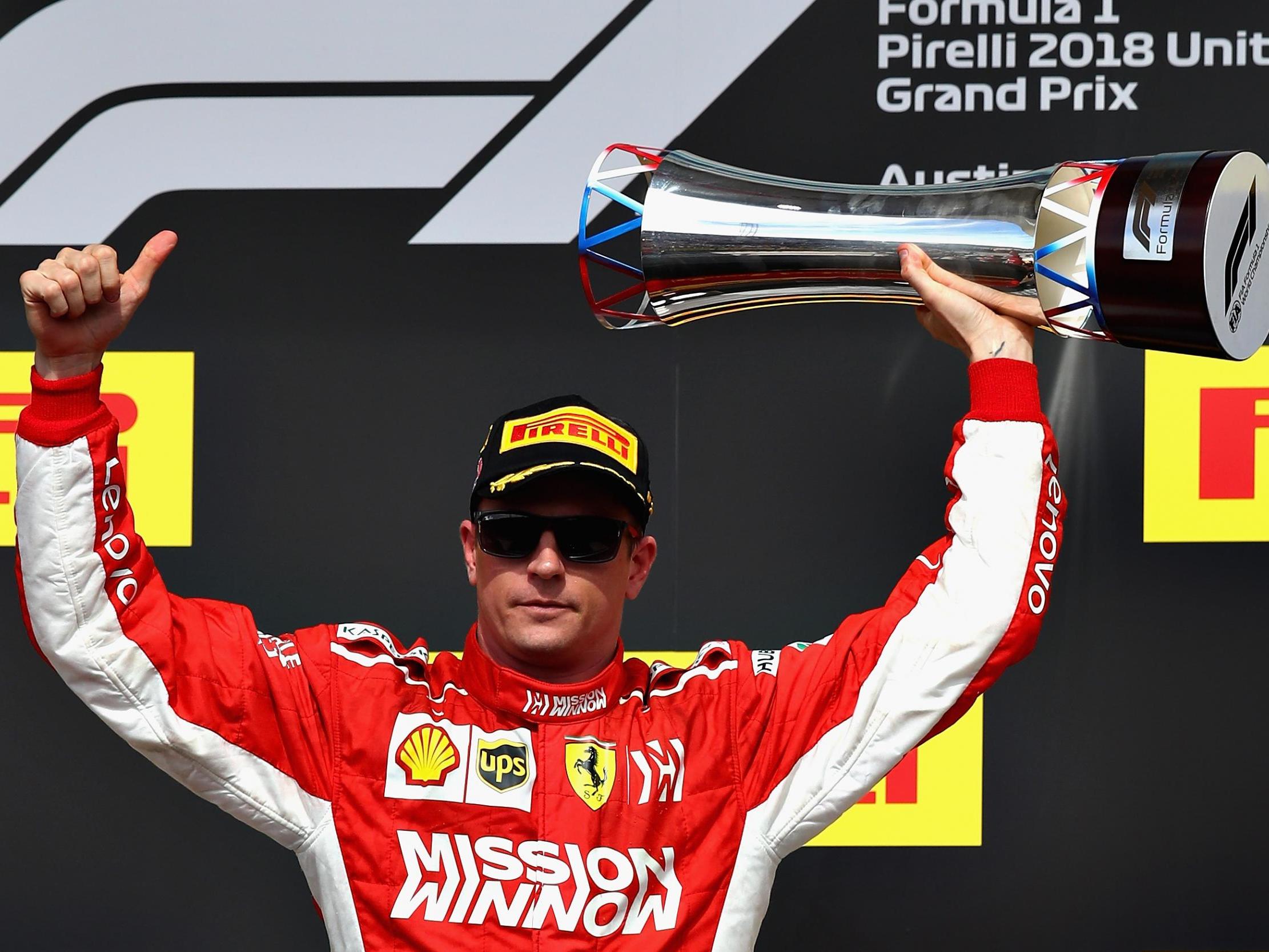 17/17

US Grand Prix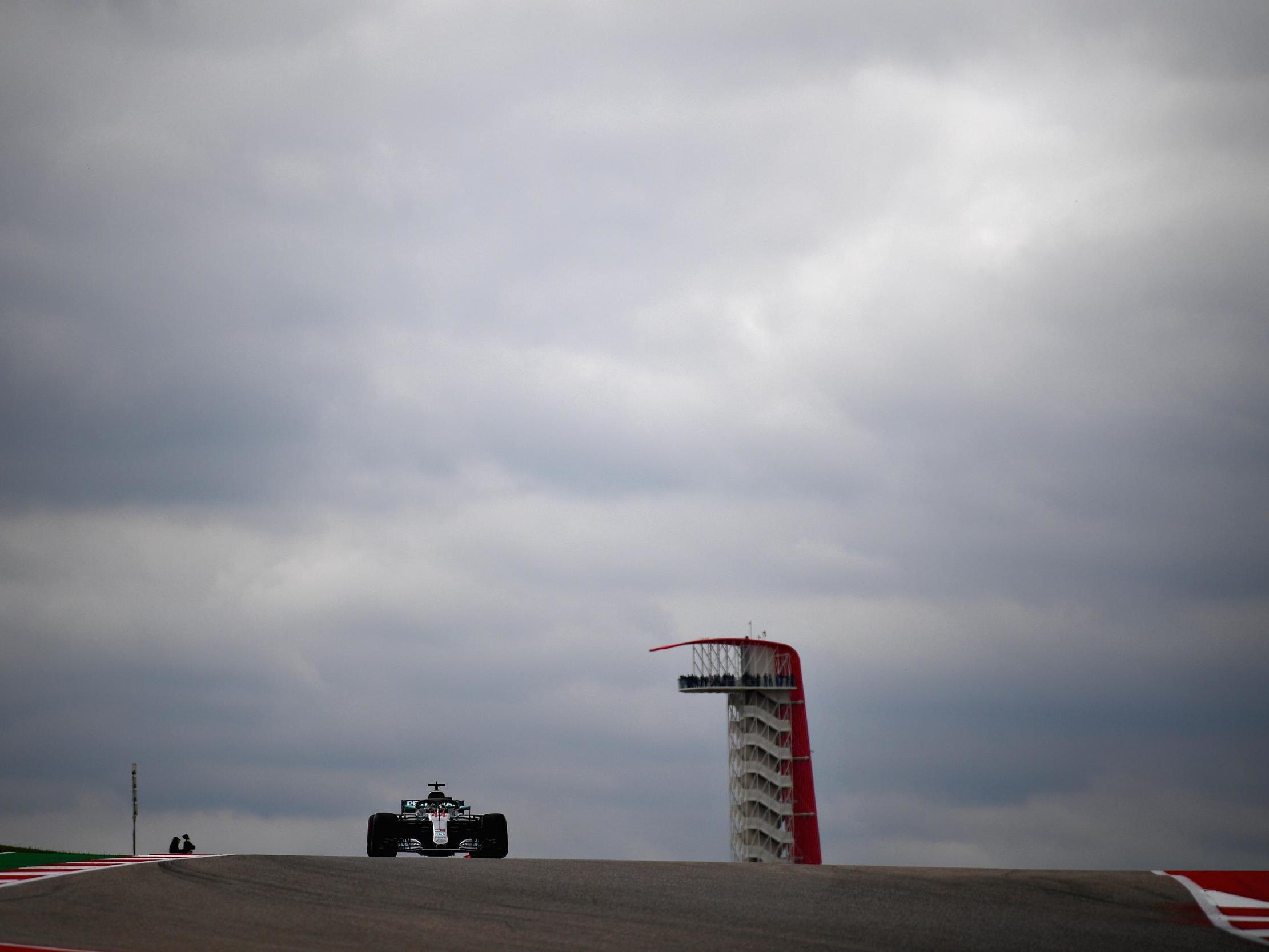 1/17

Friday Practice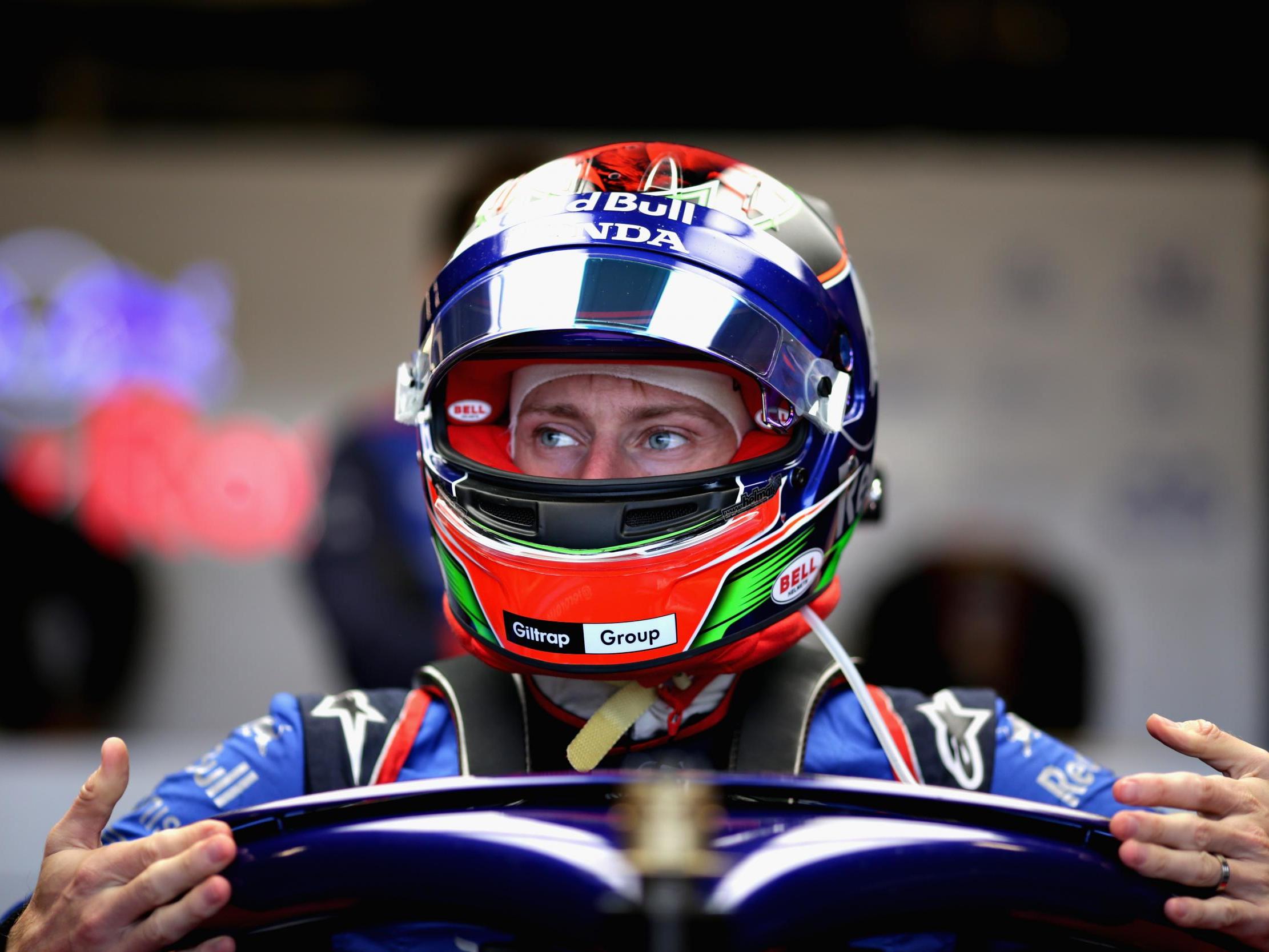 2/17

Friday Practice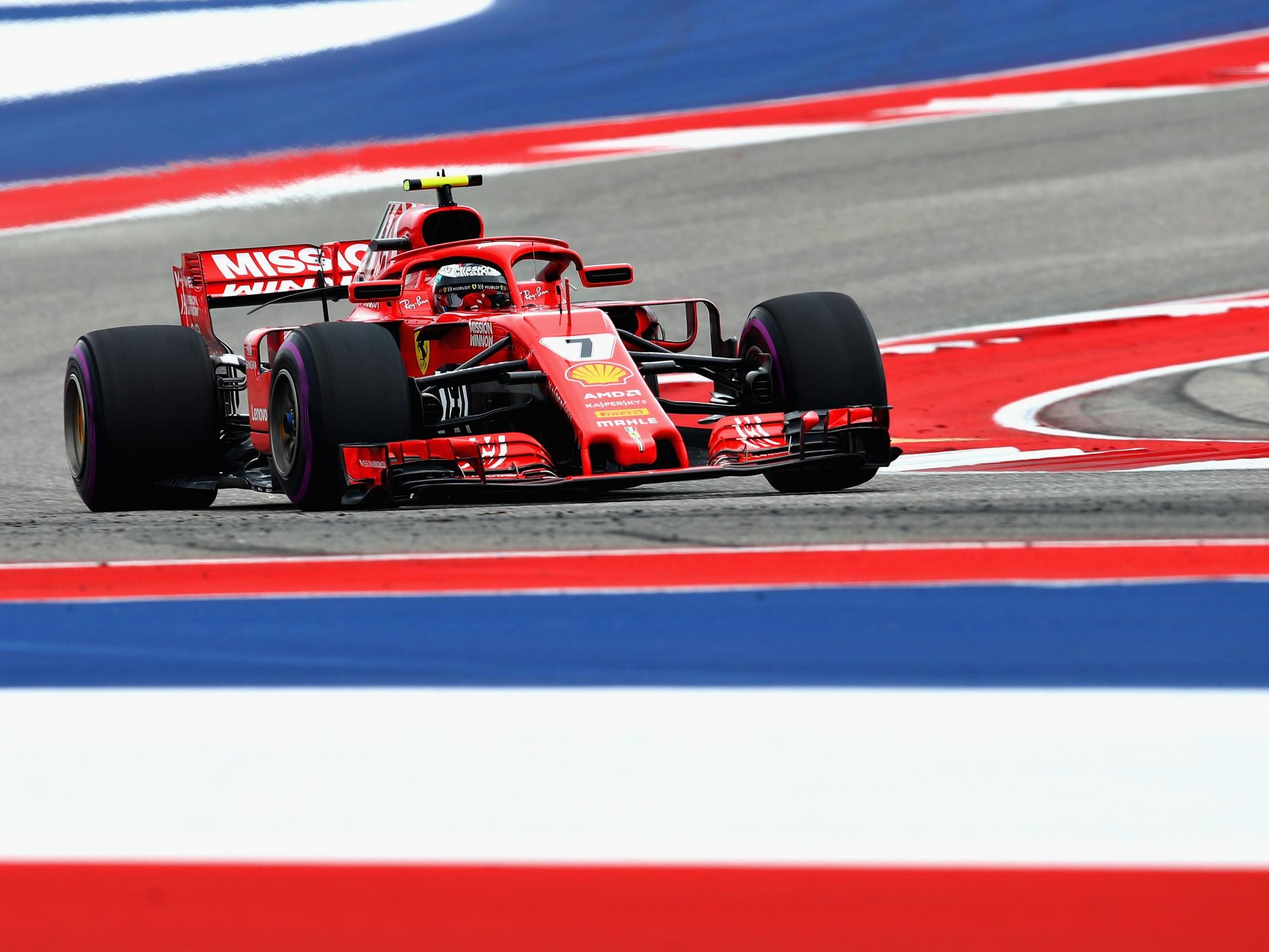 3/17

Friday Practice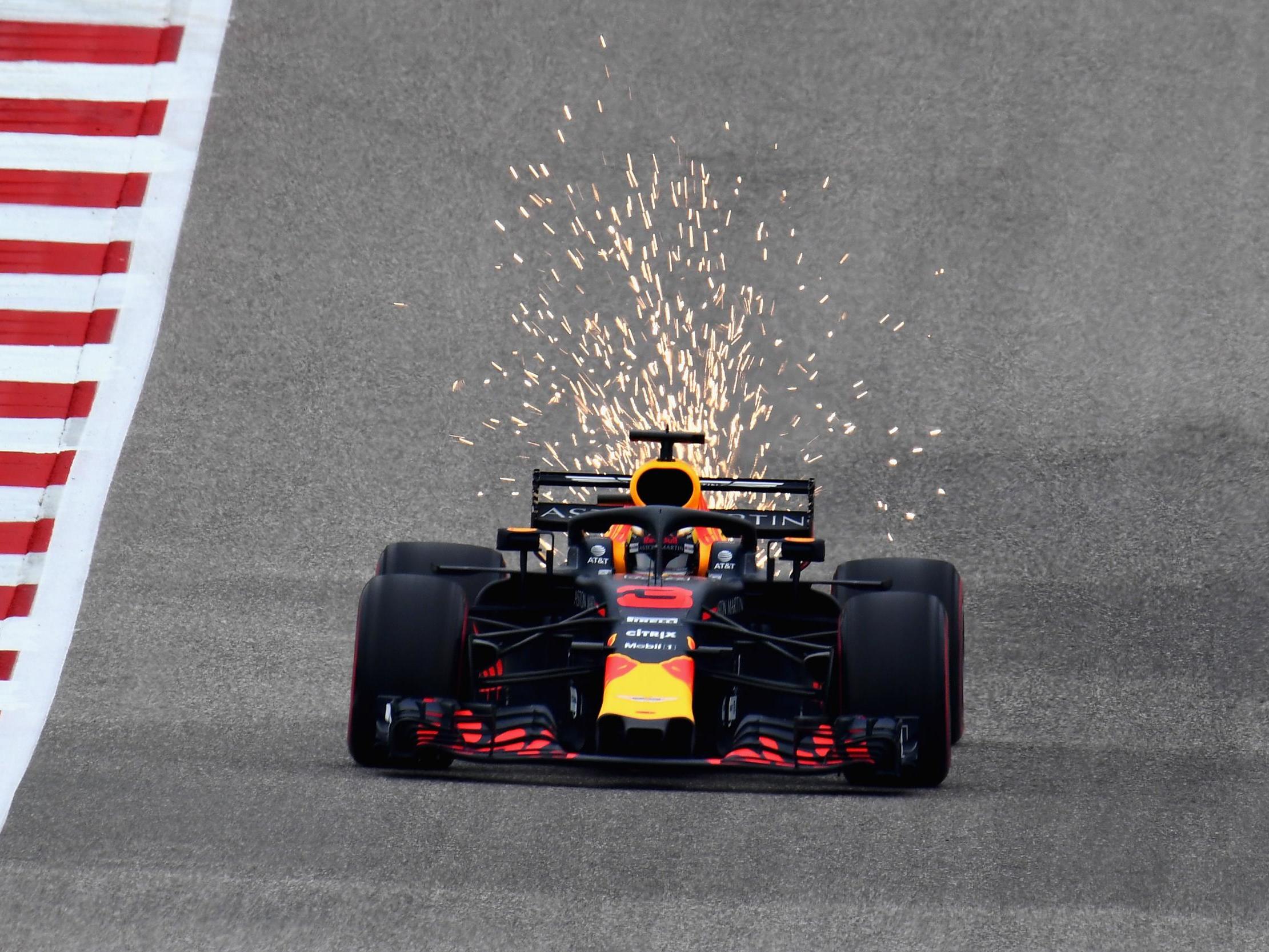 4/17

Friday Practice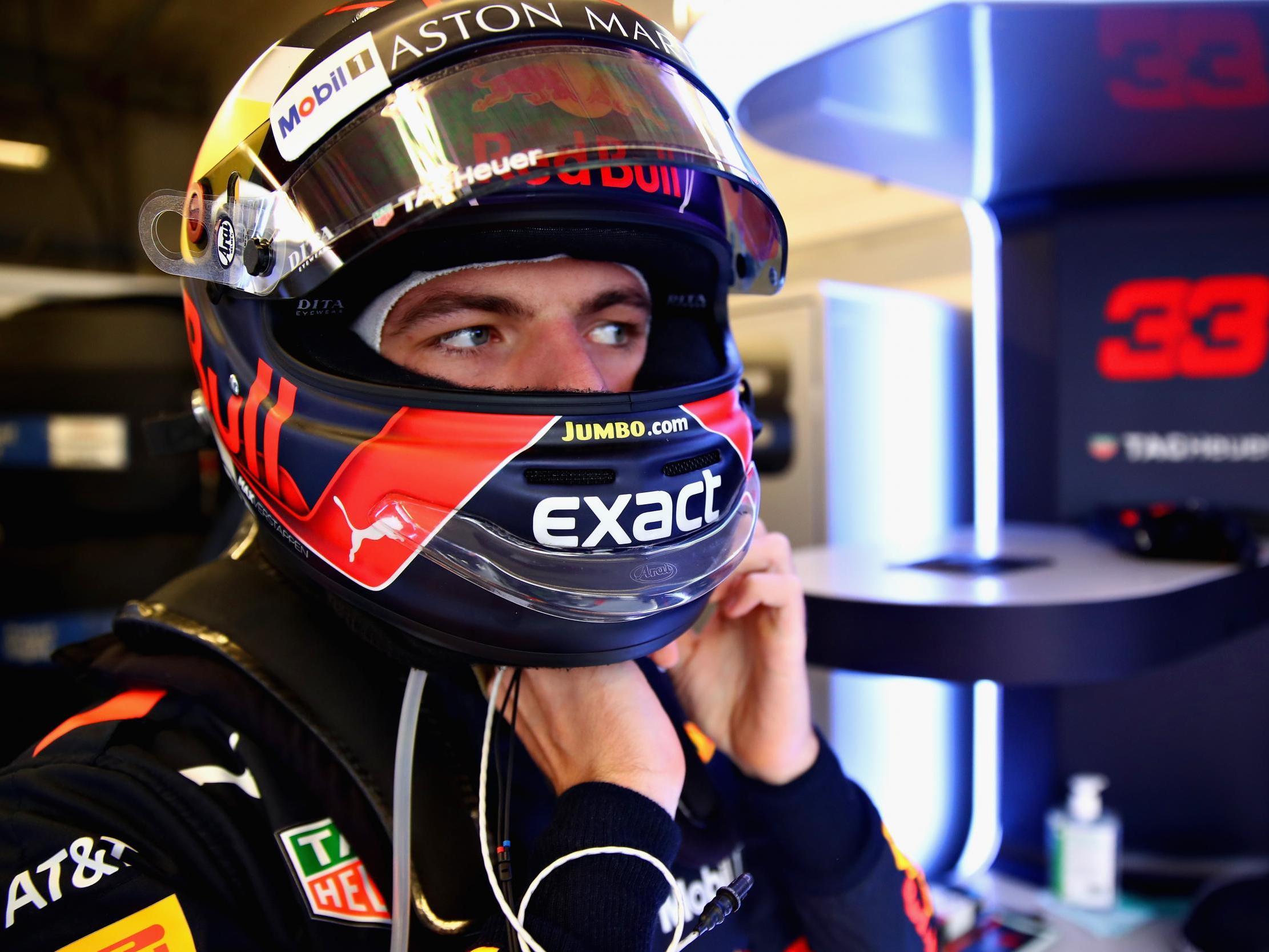 5/17

Saturday qualifying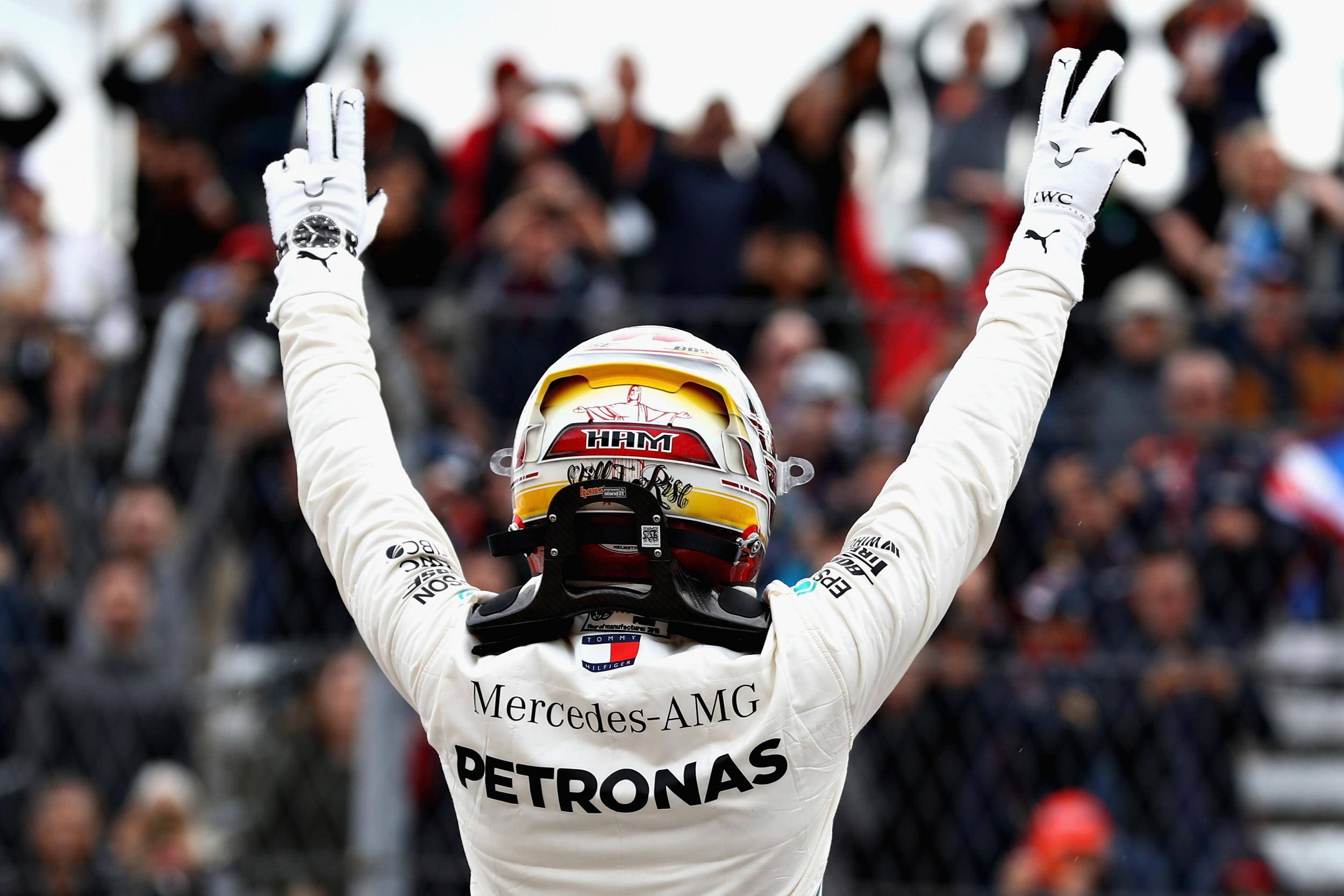 6/17

Saturday qualifying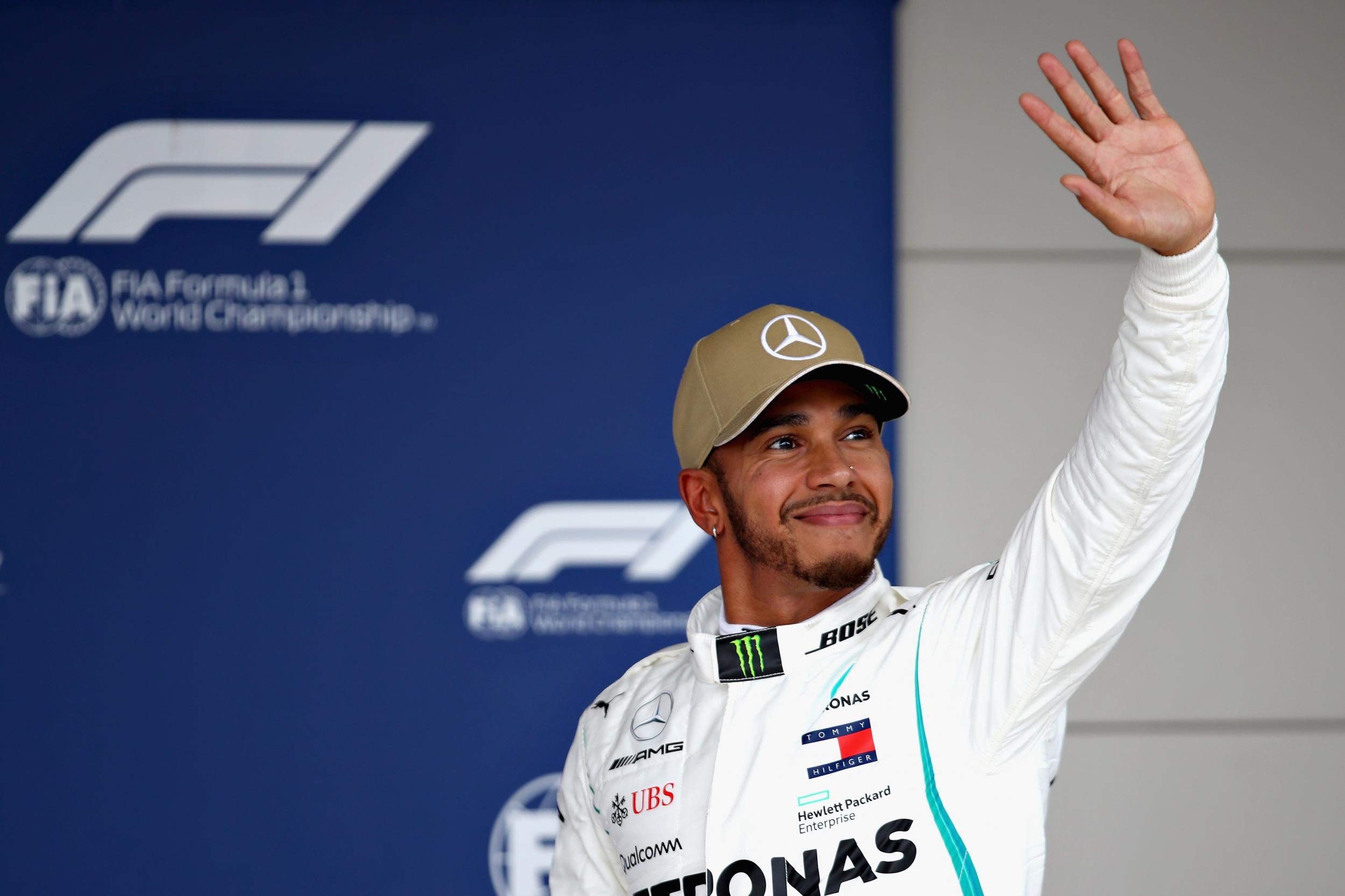 7/17

Saturday qualifying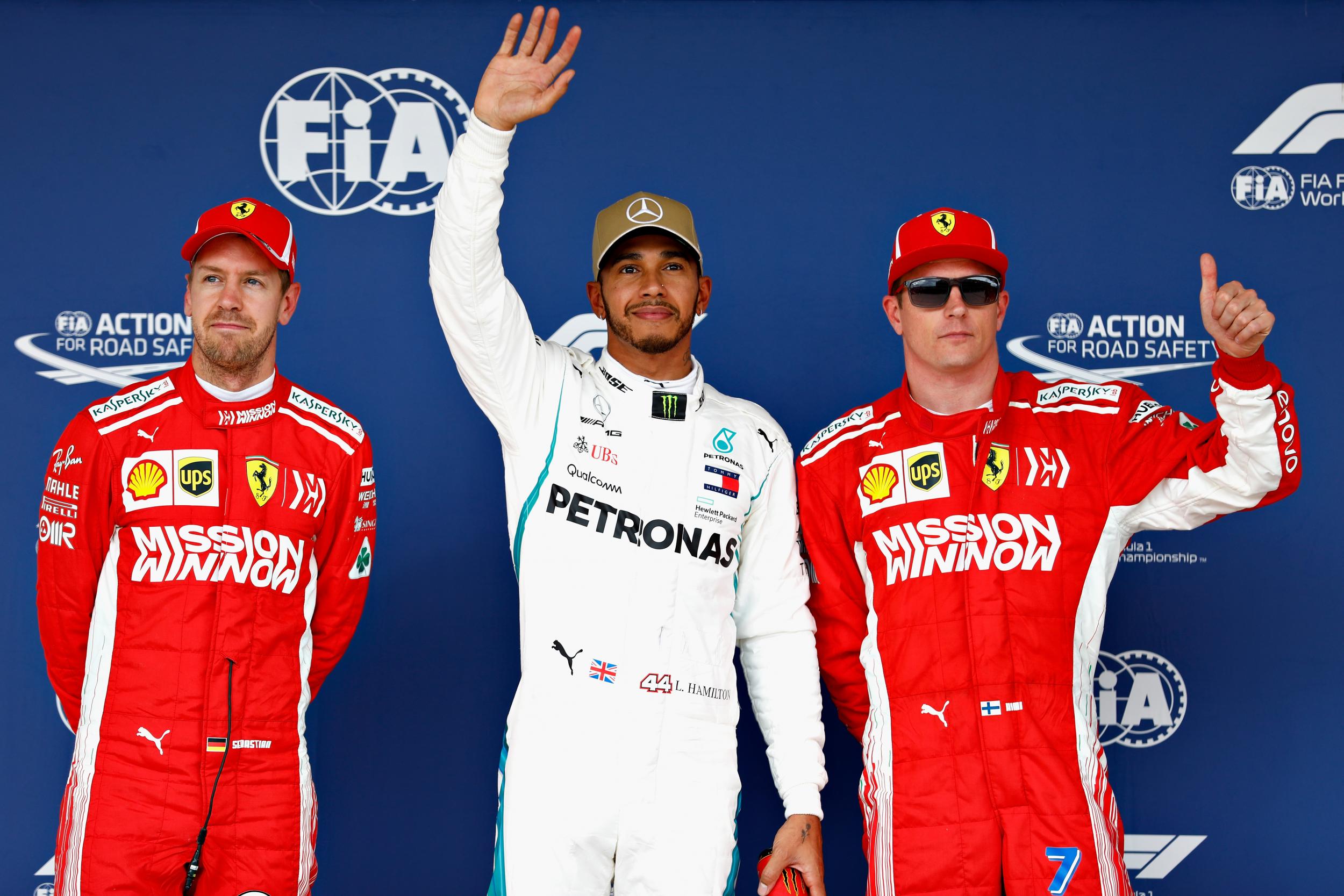 8/17

Saturday qualifying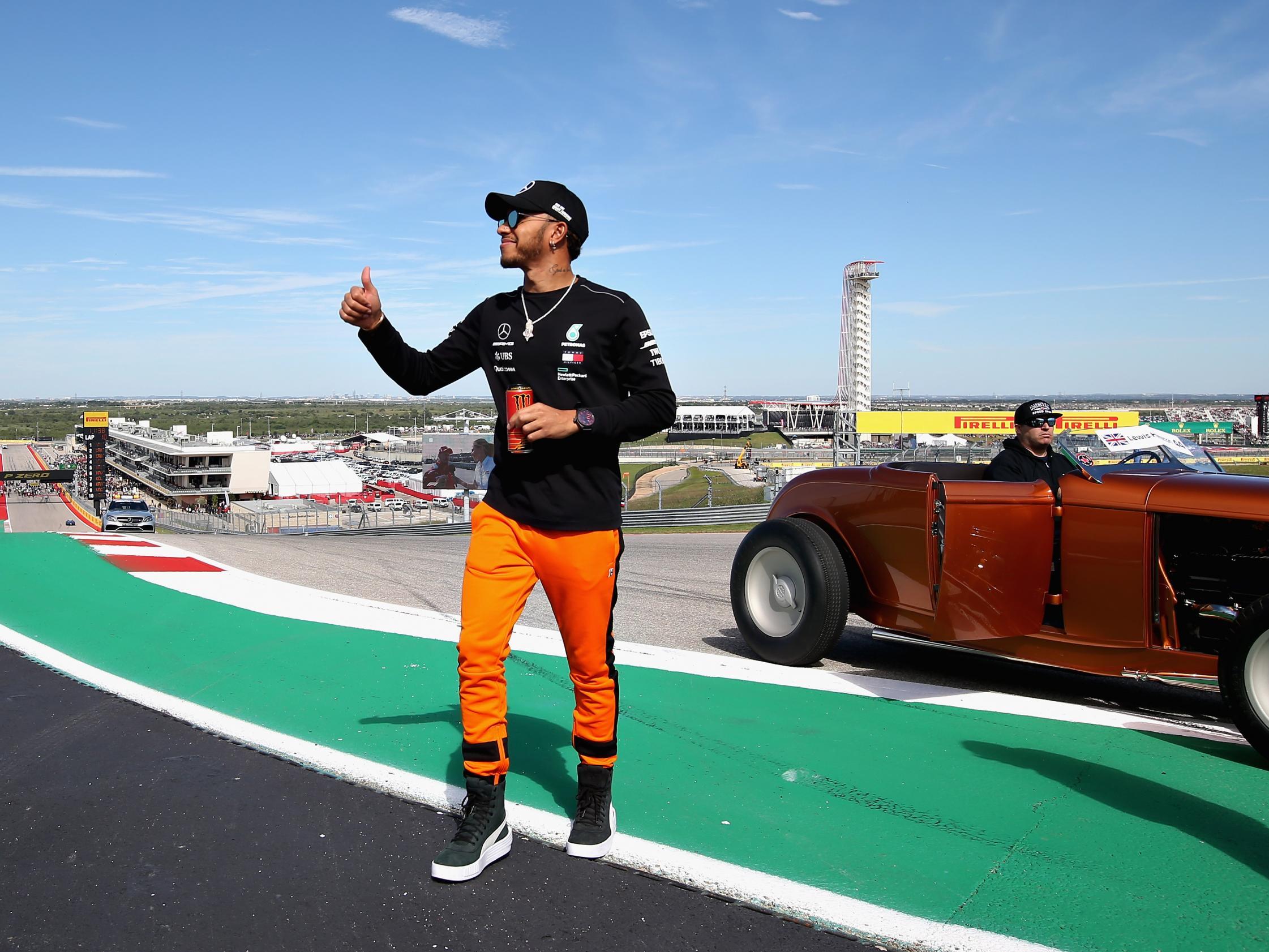 9/17

US Grand Prix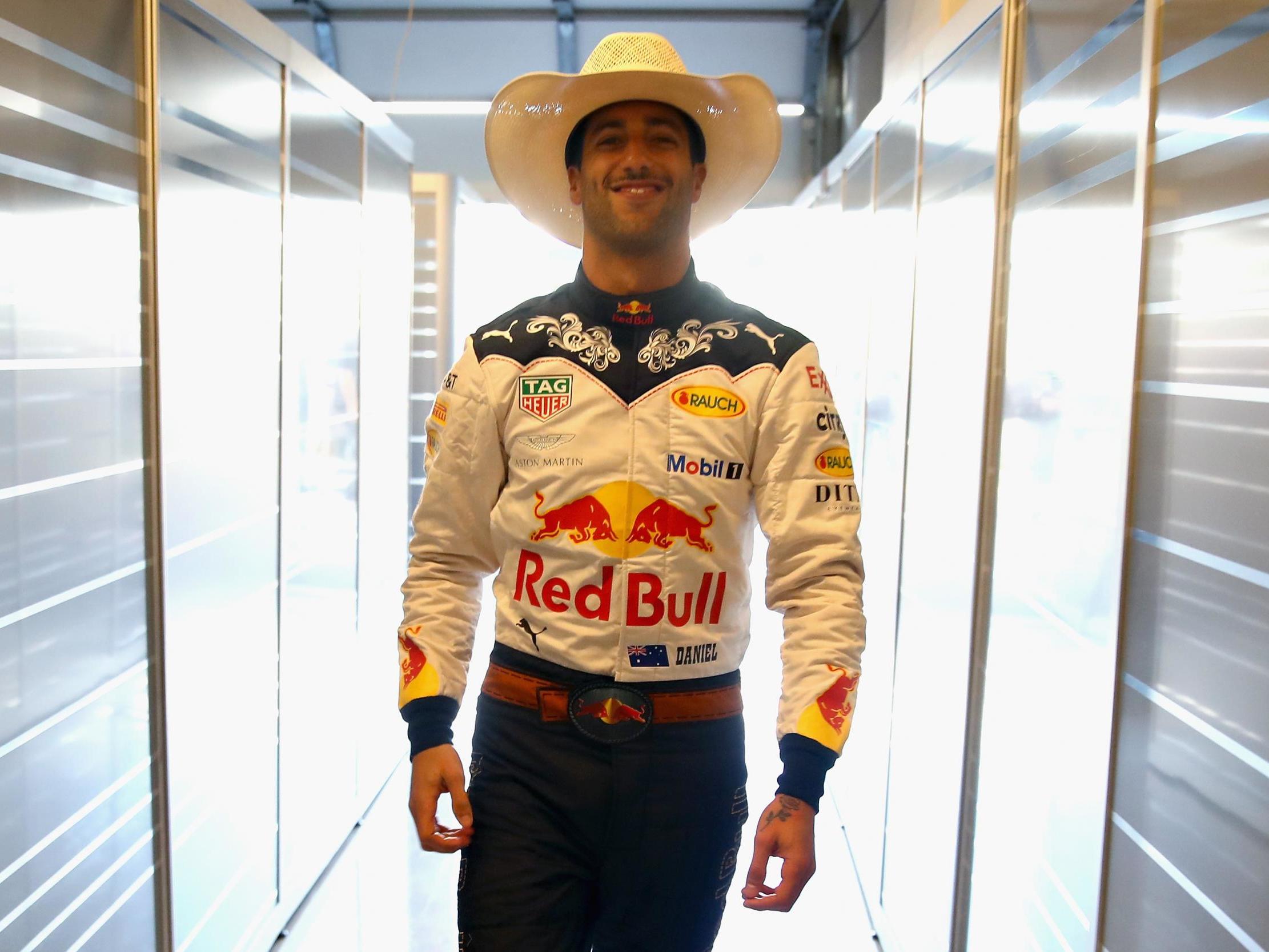 10/17

US Grand Prix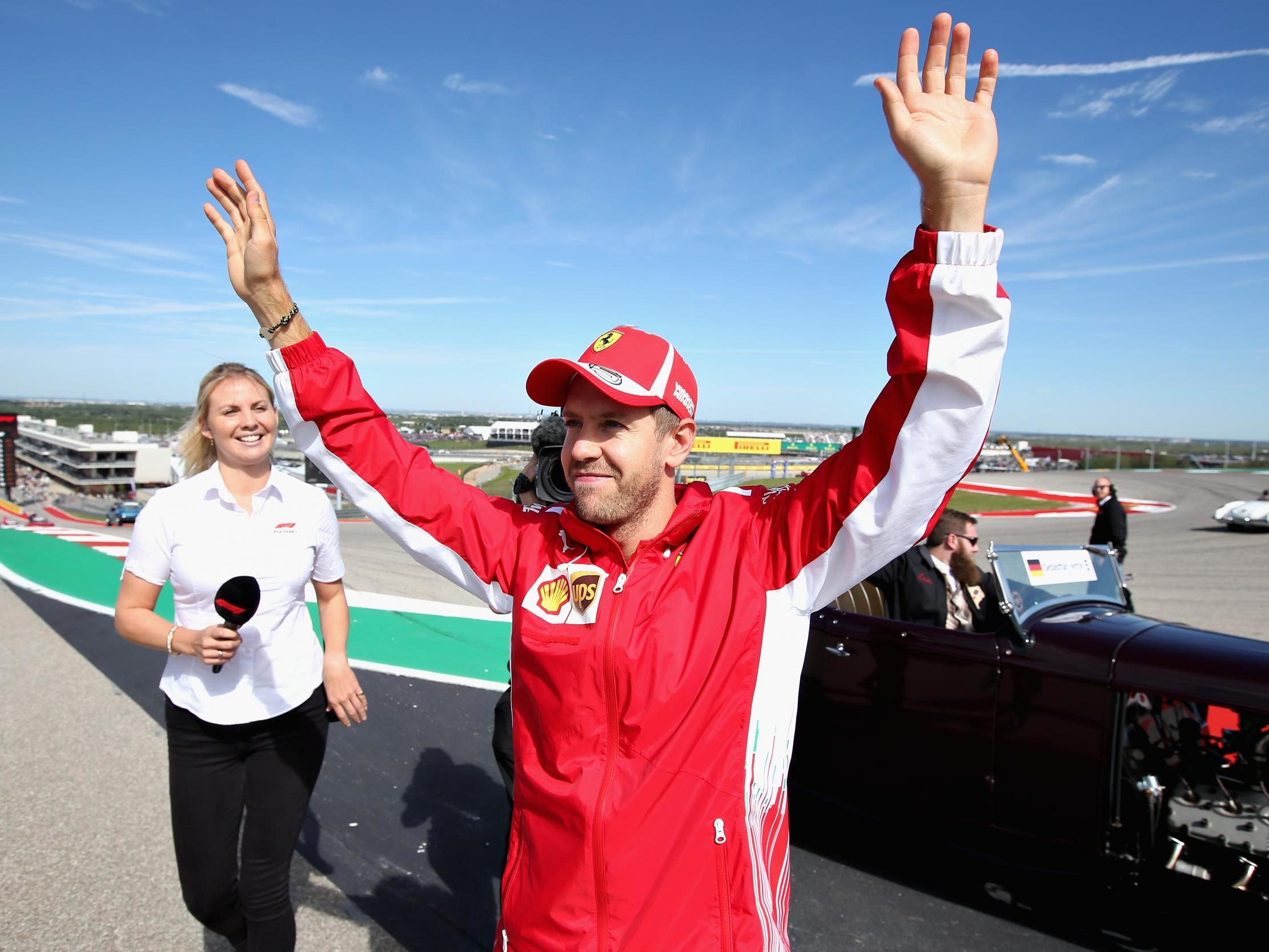 11/17

US Grand Prix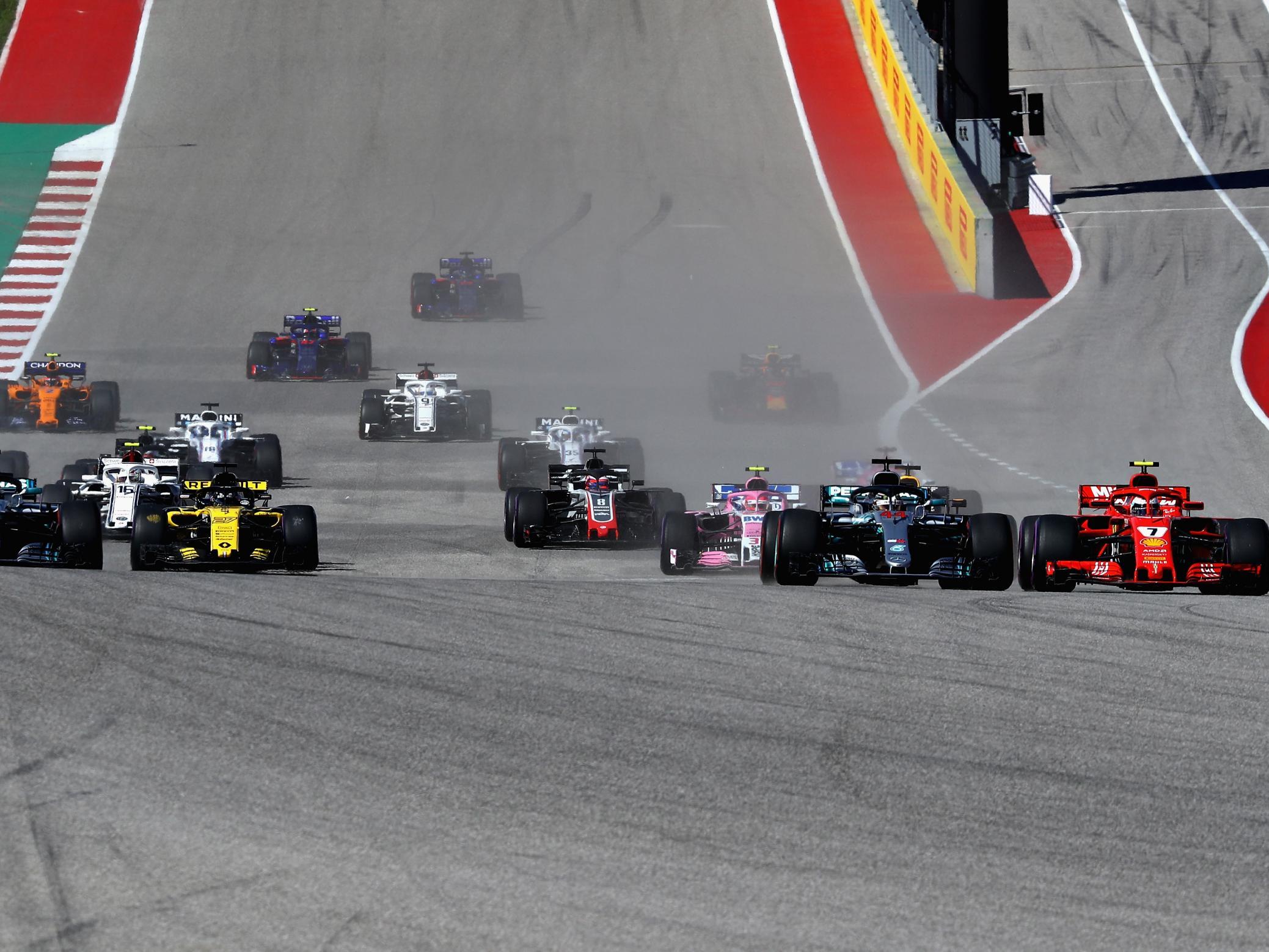 12/17

US Grand Prix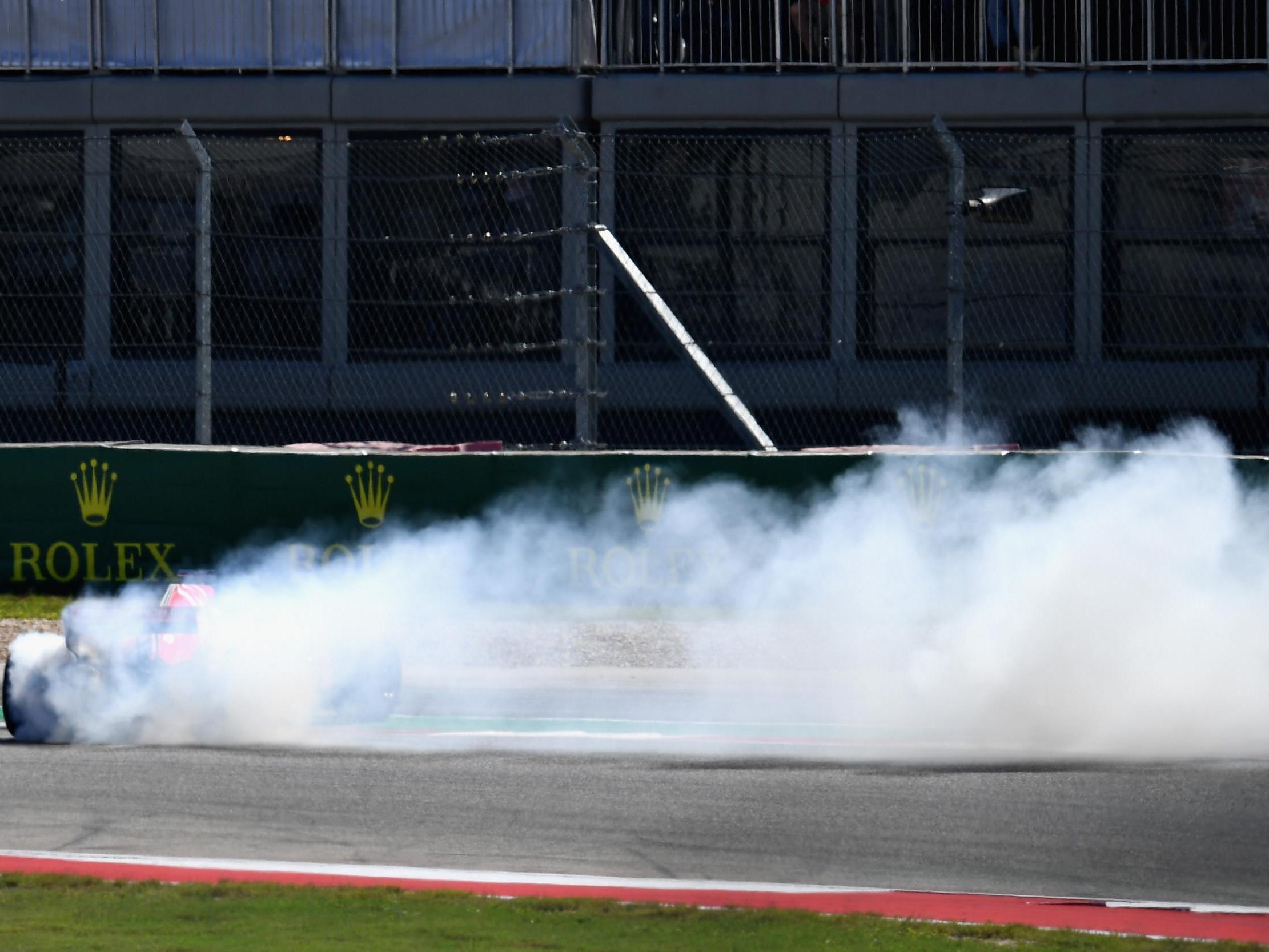 13/17

US Grand Prix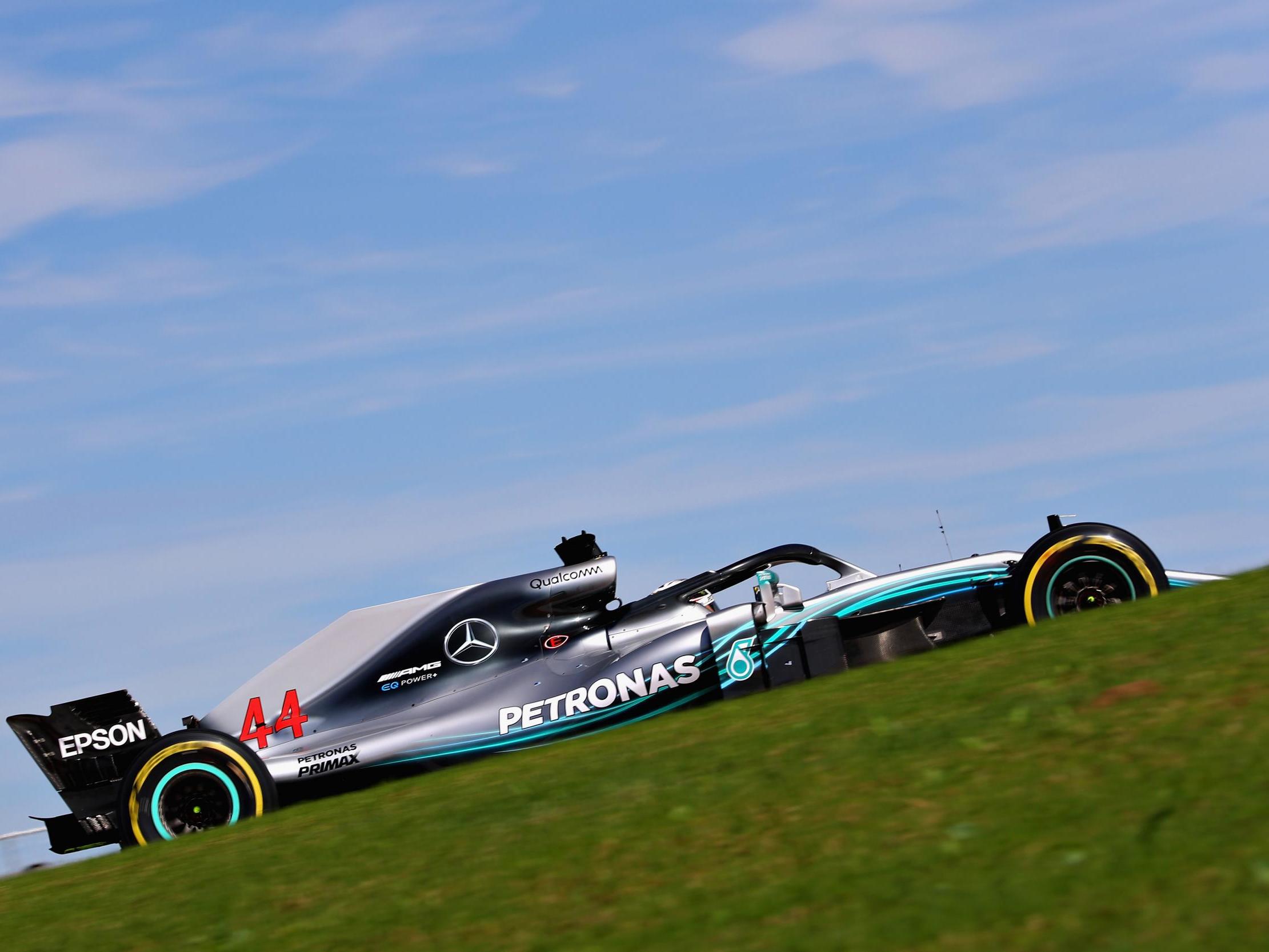 14/17

US Grand Prix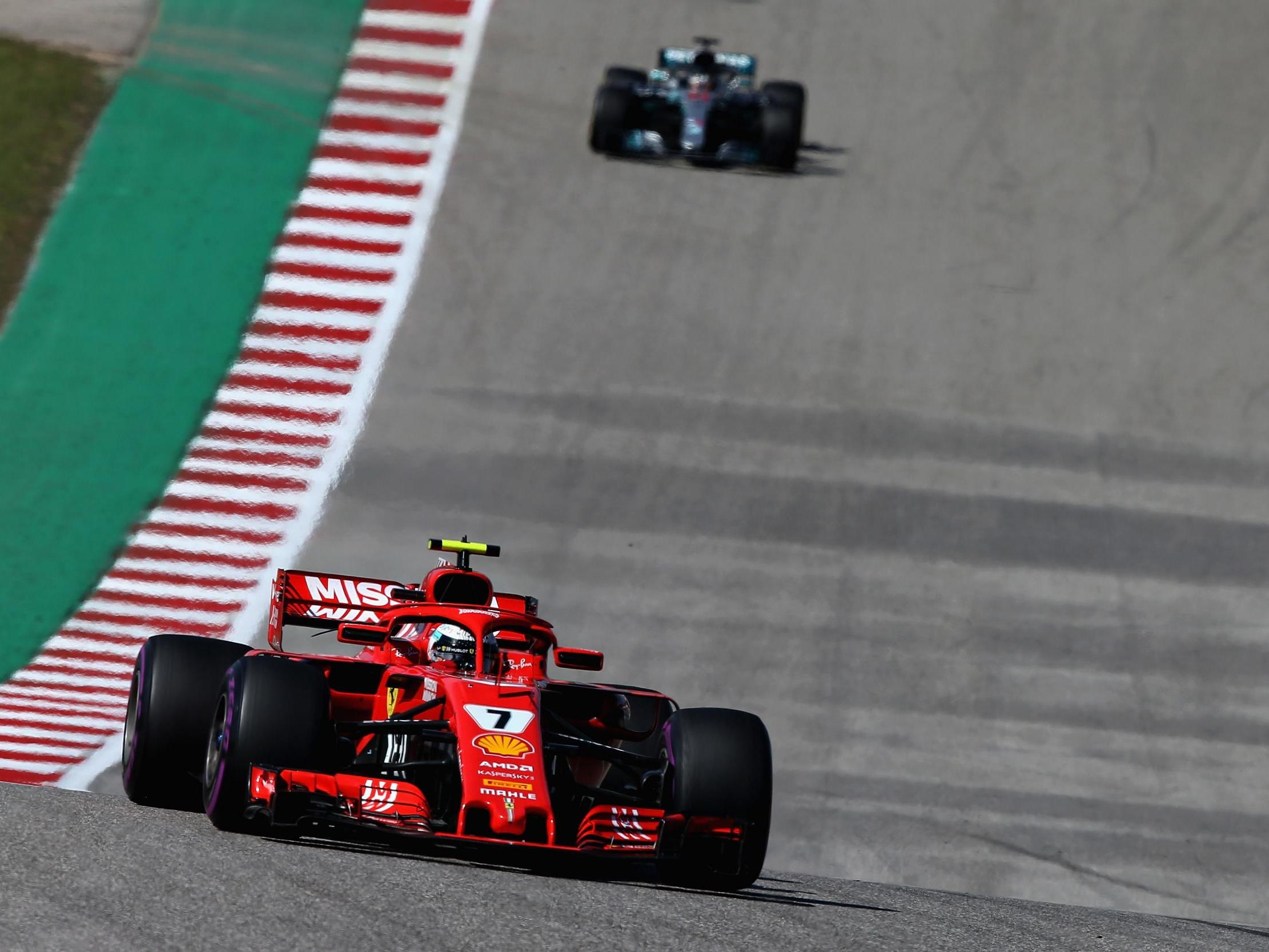 15/17

US Grand Prix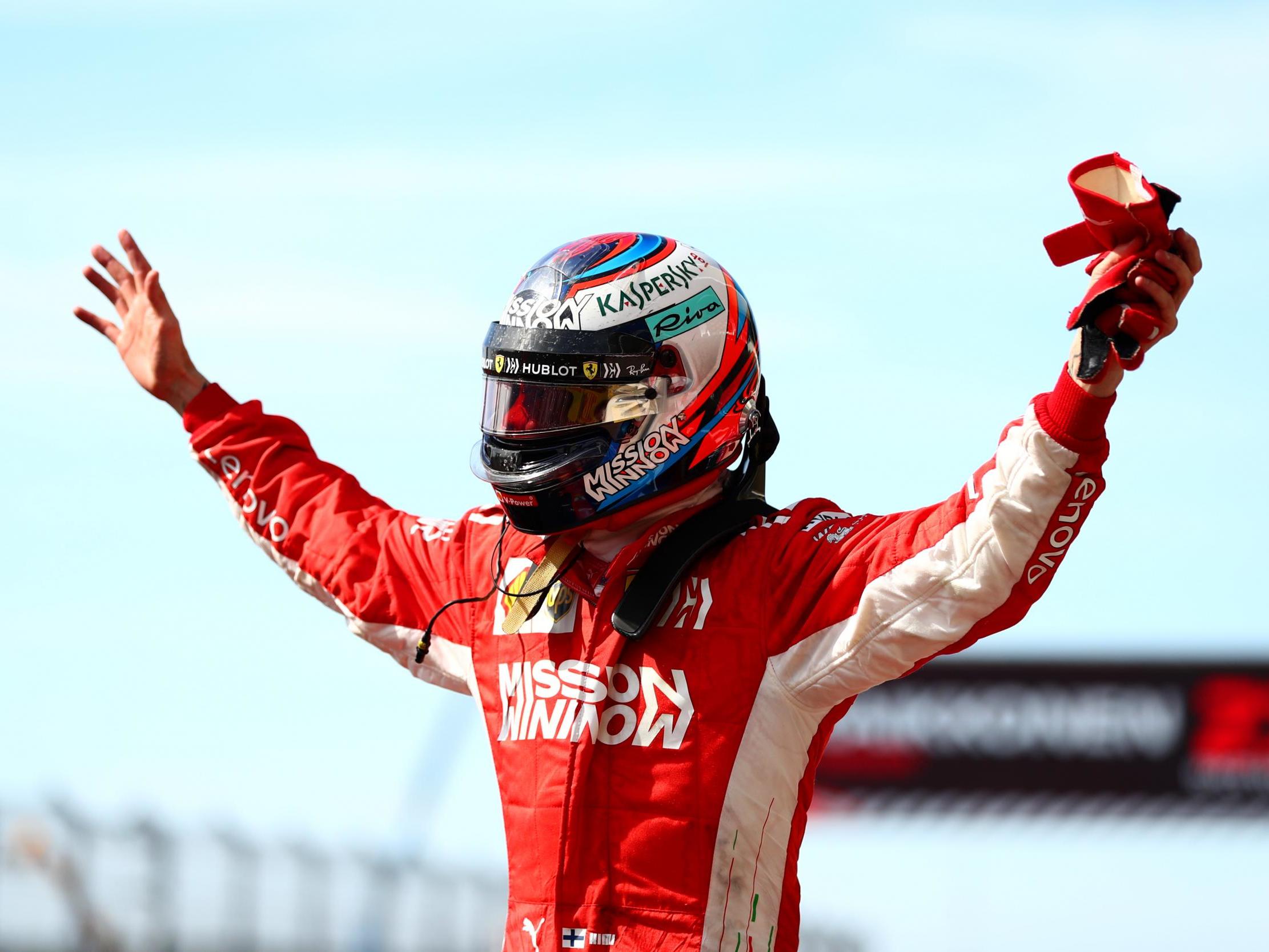 16/17

US Grand Prix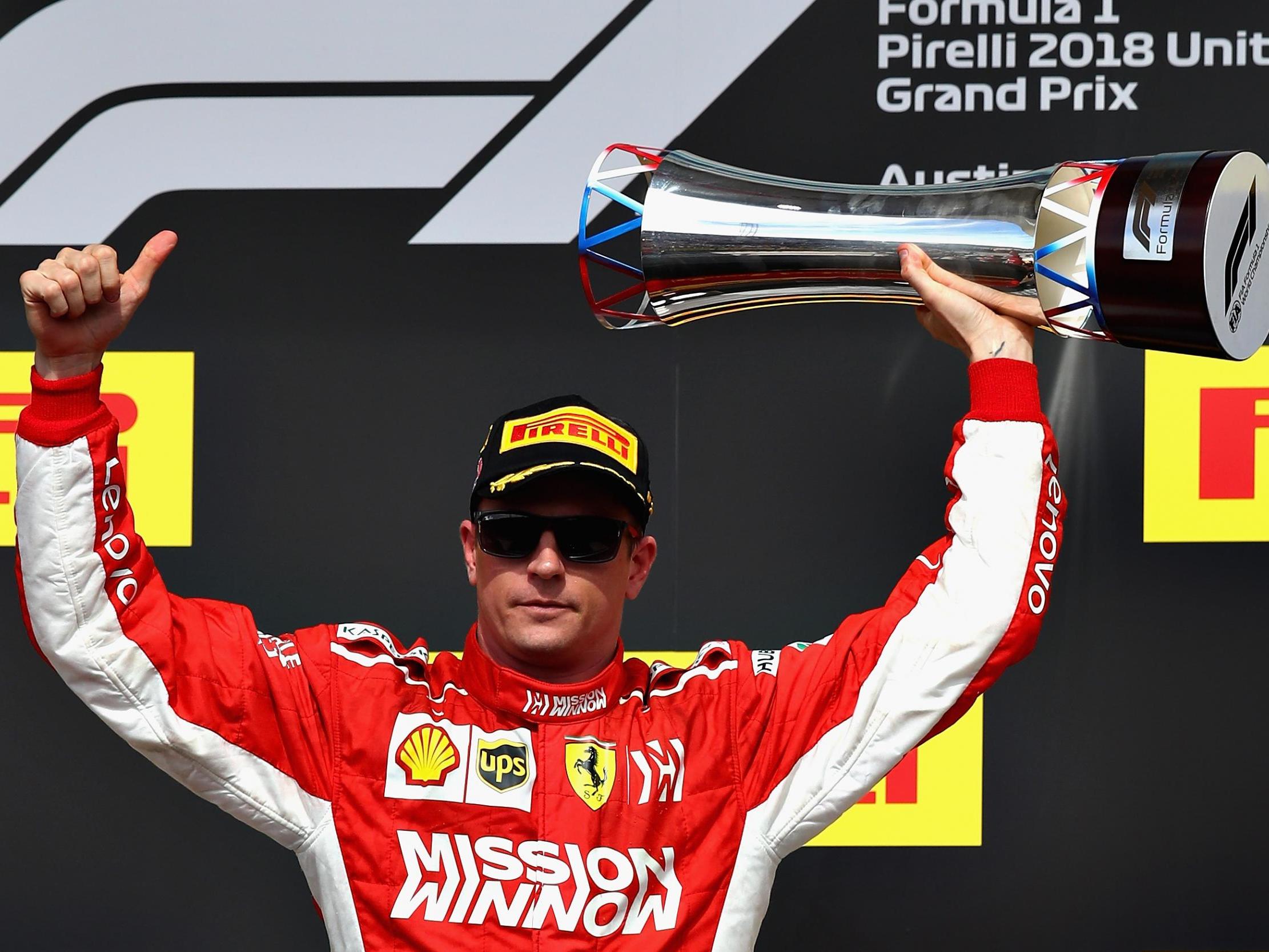 17/17

US Grand Prix

When Raikkonen switched to similar rubber on the 21st lap Hamilton resumed the lead. Behind him Bottas had risen to second ahead of Verstappen, who had started on the soft tyres in 18th pace and then tigered brilliantly up to third before pitting for the faster supersoft tyres on the 22nd lap.

Hamilton's lead was yet again seriously compromised by the selfish behaviour of backmarkers – Toro Rosso's Brendon Hartley notably doing him no favours as he cost him around eight seconds between lap 30, when his lead was 17.1s over Raikkonen, and lap 36 when it had dropped to 8.9s. Hamilton was also struggling with blistered rear tyres, however, and dived in for a second stop for another set of softs on the 37th lap. It was the pivotal moment in which he lost his chance of sealing the title.

Raikkonen resumed the lead from Verstappen, and Hamilton rejoined in fourth before switching places again with Bottas.

Now the fight was on, but Hamilton was aghast at the gap.

"How did it get to 12s?" he asked, and the answer was not just that second stop, but the time lost lapping the rabbits.

He pushed as hard as he could and in the closing laps Raikkonen, Verstappen and he were running nose to tail, with two seconds blanketing them.

Further back, Bottas appeared to be holding Vettel at bay, so if Hamilton could pass Verstappen he would earn the eight-point advantage he needed.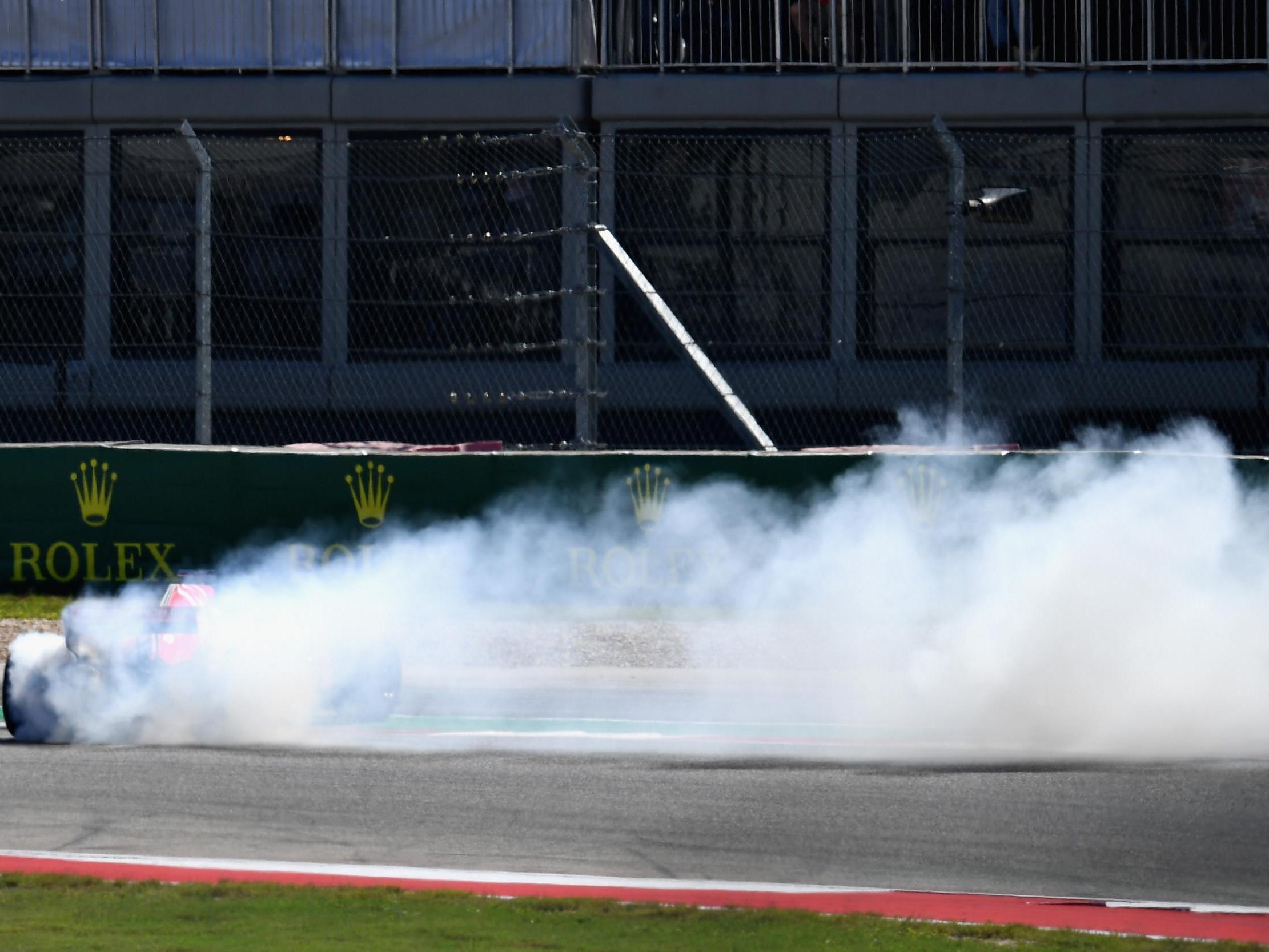 But it soon became clear that he had a fight on his hands just to catch the two cars in front, let alone to challenge them. "These guys are pretty quick," he told his crew.
On the 54th lap Hamilton so nearly pulled off a move when Verstappen made a small mistake going into Turn 12. That set them racing side-by-side through Turns 14, 15, 16 and 17, before Hamilton's tyres surrendered and he ran wide. Verstappen thus held on to his hard-won place.
"It's a bit unexpected," he beamed, "but I had a good first lap [from 18th to ninth) and very quickly got back into P5/P4 so that we could follow the leaders, and then we had a great pit stop call to get the undercut on Bottas. At the end there was a bit of pressure but we were on the supersofts which were good until we ran out of tyres in the last few laps.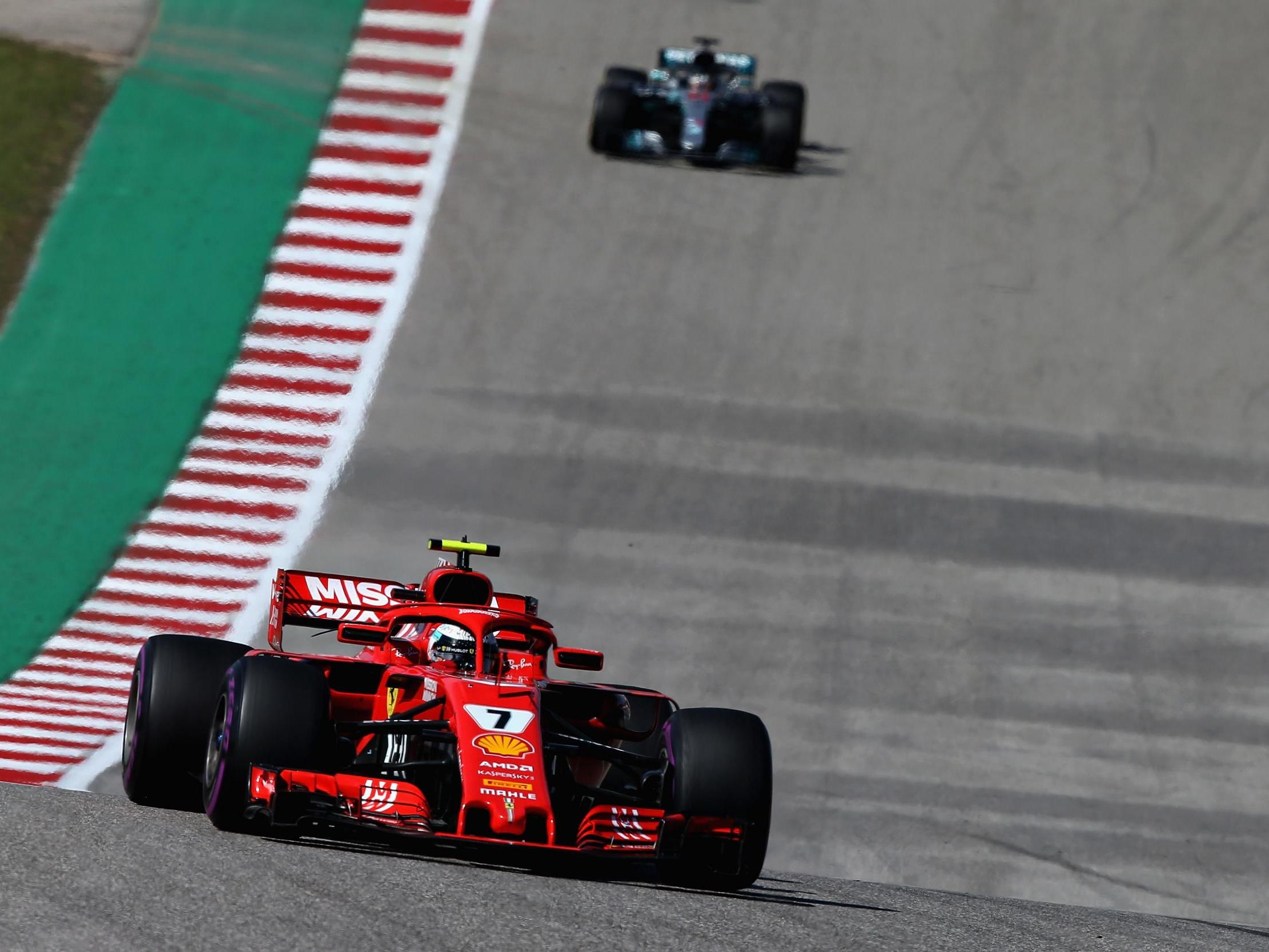 "With Lewis I locked up and then we had a good fight and I was pushing as much as I could and hanging on. Clearly Lewis was right on edge. I was sliding a lot and saw that he was running wide. I was really struggling with the tyres in the last two laps, but it made it a bit more fun. I'm very happy to remain second."
Hamilton admitted: "I was trying to win the race but the two guys I was fighting with weren't fighting for title, and championships aren't won by making silly mistakes. That's why I left Max too much room. If it had been me and Seb fighting, I would have been a lot closer and more aggressive."
Thus Raikkonen won his first race since Australia 2013, and his first since his return to Ferrari in 2014. He, too, was happy with that overdue success, though as usual it was hard to tell.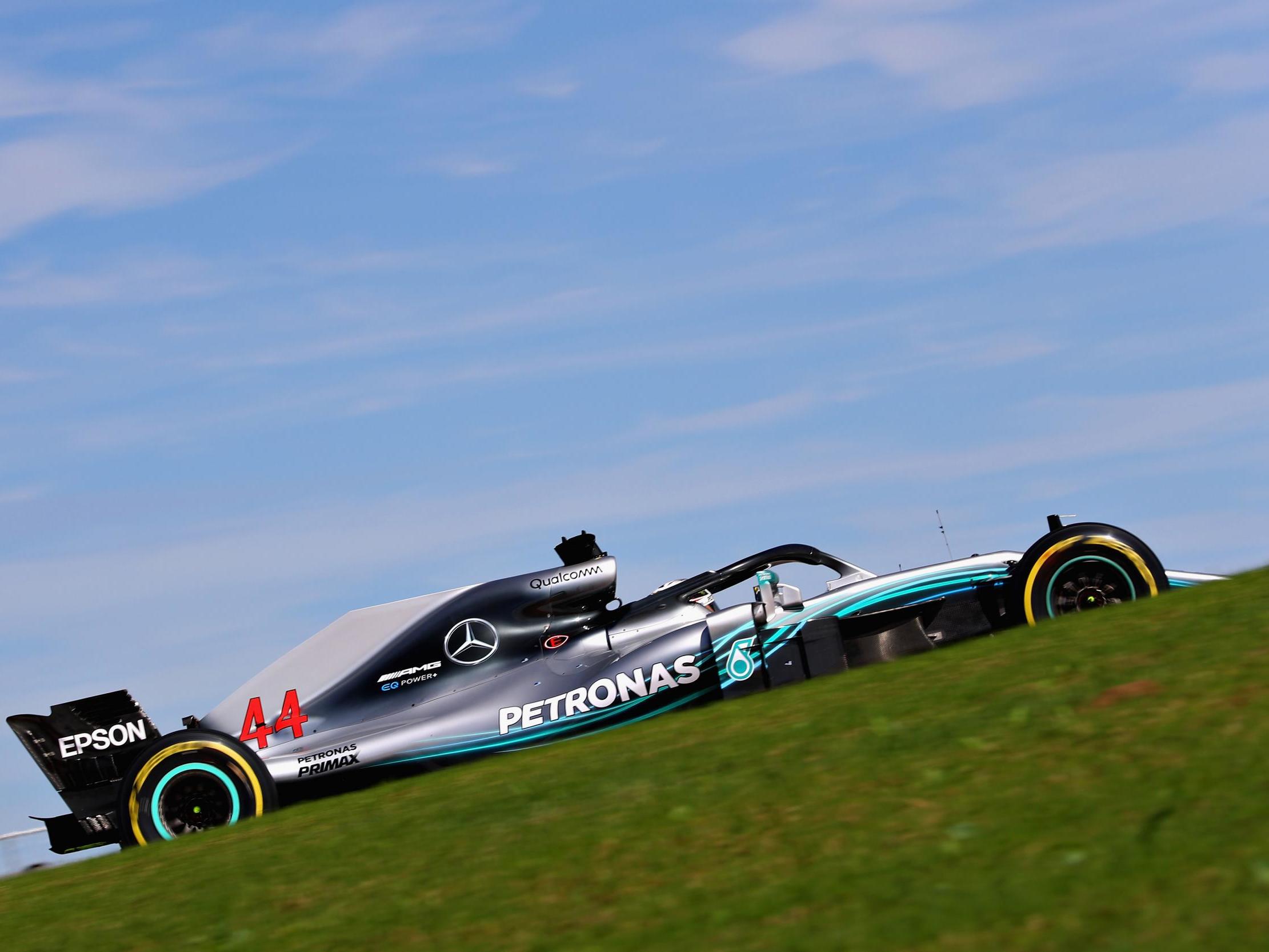 "I had a good start and needed to push hard, so eventually my tyres were not in the best shape," he said, "but it was similar for Max. We had enough speed and we kept it consistent while trying to keep the tyres alive. It was a balancing act but we did it well enough to win, It was a good battle!
"It's been a long time [since he last won], and obviously I'm much happier than finishing second. My kids have been asking me for a while about a win and Pirellis caps, but they probably fell asleep during the race. But my wife probably watched it, so I'm more than happy for all of us. It's nice to win again, but it isn't going to change my life."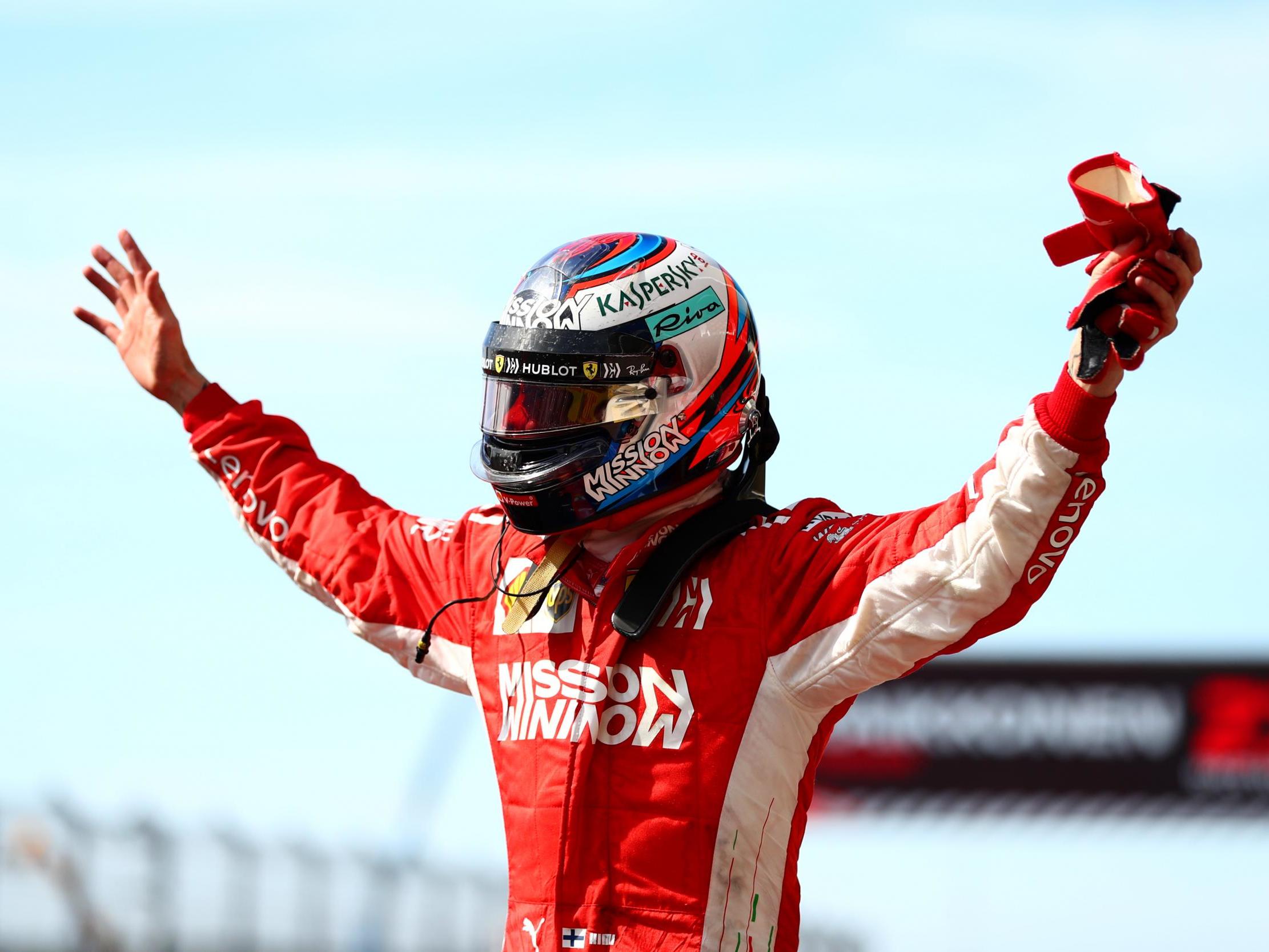 Hamilton was cheerful, philosophical, but pensive, and prepared to wait a little longer for his fifth crown.
"First, big congratulations to Kimi. He did a great job today, with no mistakes. Max also had a great one. He was on a slightly better tyre than us at end when naturally we were all struggling, but it was great to get to do some racing at least and we kept pushing to end."
As Verstappen finished 1.2s behind Raikkonen, Hamilton was a further second down on the Dutchman.
"The early pit stop was a bit of a surprise," he admitted. "After that I knew we would have to make two stops. So we made it hard for ourselves to compete today. After the second stop, 12 seconds was too much to catch up, because by the time I had done that the tyres were finished. Right now I'm not sure of the reasoning today. In hindsight I don't know whether it would have been better to start on the ultrasofts, because Kimi had a performance advantage early on and it was difficult to keep up.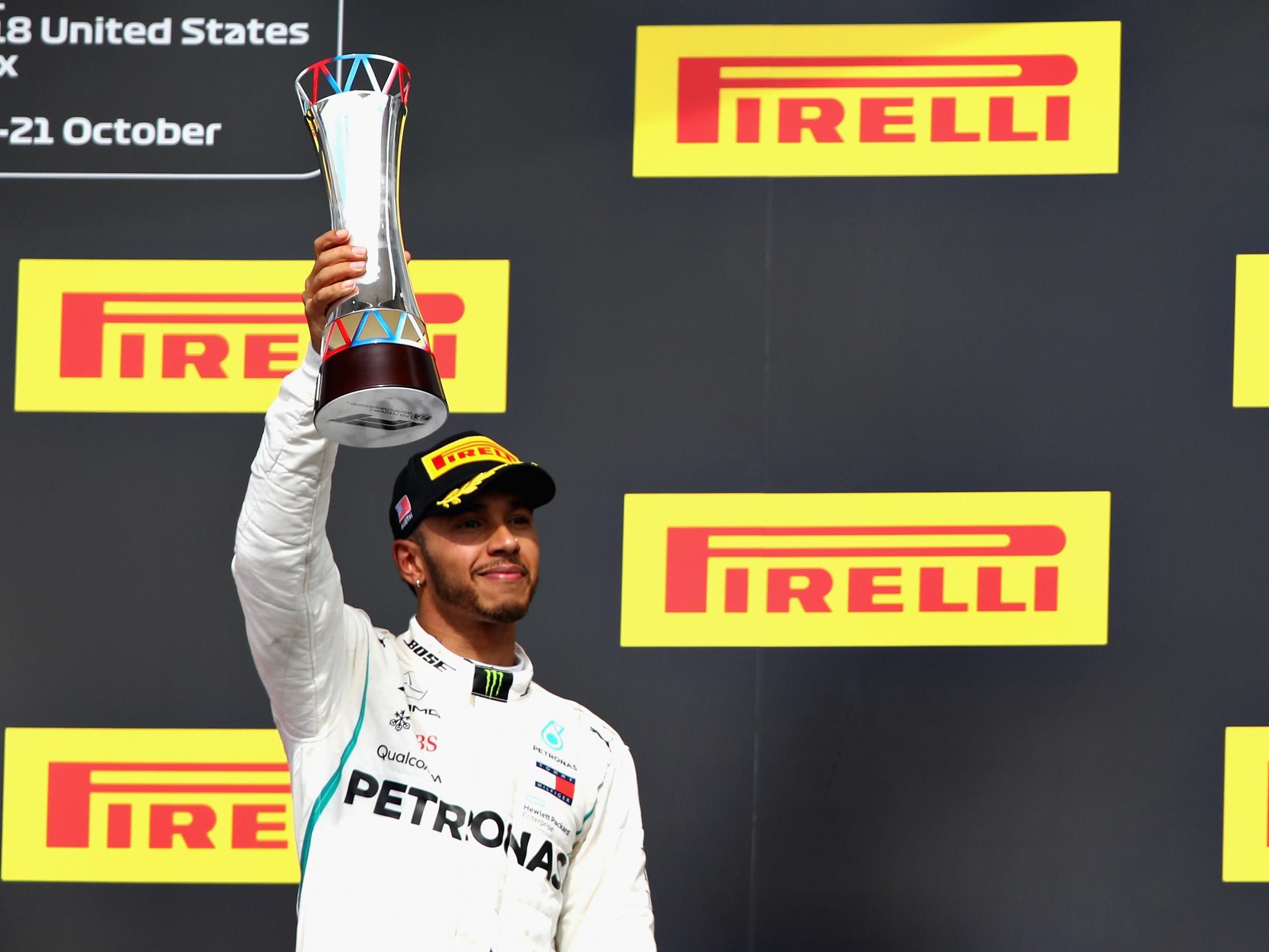 "Once Kimi got ahead I didn't have greatest pace to challenge him, relatively close in second half of the first stint, and he was on the better tyres. Pacewise we were very, very close but they kept putting me so far behind I could have told you what would happen. The soft tyre was not a great tyre for us today, and I was a little surprised at the end to be put back on them knowing that Max was on the supersoft. When you are competing with somebody with a slight tyre advantage, you know you are at a deficit, especially as this is a very aggressive circuit on tyres. If we had all pitted at the same time I probably would have come out behind Kimi and been racing to the end on the same set of tyres. But it's all ifs and buts and whens, and Kimi did a great job. So it was a difficult day, not our best. Going backwards two steps was not a good result. Starting first and finishing third isn't what we are about.
"I didn't really have any problems, and collectively as a team we didn't perform that well, so it's back to the drawing board and regroup. We've had some fantastic performances this year, but this was like a double bogey for us this weekend.
"The key was at least to finish ahead of Seb. Ferrari picked up their game this weekend, so we have to push hard for next race. It doesn't matter when you win the championship, so long as you get it done."
Final Positions after Race (56 Laps):
1 Kimi Raikkonen (Fin) Ferrari 1hr 34mins 18.643secs
2 Max Verstappen (Ned) Red Bull 1:34:19.924
3 Lewis Hamilton (Gbr) Mercedes GP 1:34:20.985
4 Sebastian Vettel (Ger) Ferrari 1:34:36.865
5 Valtteri Bottas (Fin) Mercedes GP 1:34:43.387
6 Nico Hulkenberg (Ger) Renault 1:35:45.853
7 Carlos Sainz (Spa) Renault 1:35:53.637
8 Esteban Ocon (Fra) Force India 1:35:57.931
9 Kevin Magnussen (Den) Haas F1 1:35:59.300
10 Sergio Perez (Mex) Force India 1:35:59.723
11 Brendon Hartley (Nzl) Scuderia Toro Rosso at 1 Lap
12 Marcus Ericsson (Swe) Sauber-Ferrari at 1 Lap
13 Stoffel Vandoorne (Bel) McLaren at 1 Lap
14 Pierre Gasly (Fra) Scuderia Toro Rosso at 1 Lap
15 Sergey Sirotkin (Rus) Williams at 1 Lap
16 Lance Stroll (Can) Williams at 2 Laps
Not Classified:
17 Charles Leclerc (Mon) Sauber-Ferrari 31 Laps completed
18 Daniel Ricciardo (Aus) Red Bull 8 Laps completed
19 Romain Grosjean (Fra) Haas F1 2 Laps completed
20 Fernando Alonso (Spa) McLaren 1 Lap complete
Follow the Independent Sport on Instagram here, for all of the best images, videos and stories from around the sporting world.
Source: Read Full Article