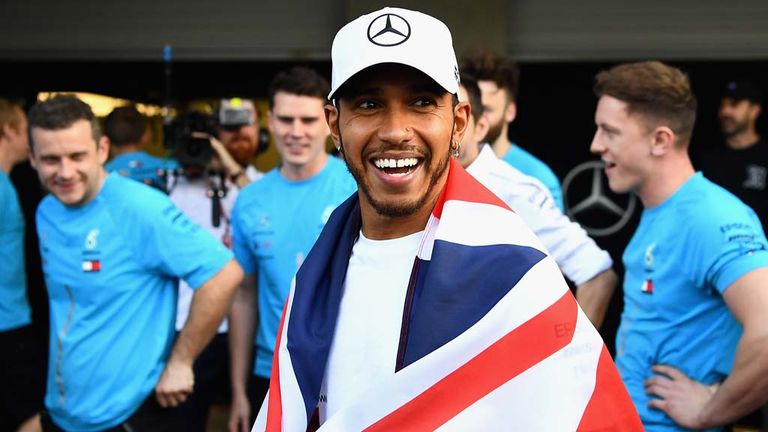 Congratulations to Lewis Hamilton on his fifth Formula One Championship, and still counting.
We can't help but look toward Michael Schumacher's tally of seven titles now and begin to think it's just possible to be matched.
Hamilton: Schumacher is still the greatest
Hamilton has comfortably outpaced his team-mate Valtteri Bottas over the season to date, as well as his main Ferrari rivals in Sebastian Vettel and Kimi Raikkonen.
During the early to mid part of the season, the Ferrari had the faster car and Vettel, in particular, made the most of it. On other days. such as Austria, Monaco and Mexico, Red Bull had the best car, also winning the crazy China race. They could well have won Baku too without taking each other out.
Hamilton's skill was to make fewer errors than Vettel and to minimise his losses while Ferrari and Red Bull were just plain faster. A good example would be Germany where he started 14th and won after Vettel slid off. Also a stunning qualifying lap and victory in Singapore, where the team were expected to struggle
Vettel bloodied Hamilton's nose at the British GP and he returned the compliment in Germany as the Ferrari driver's season began to fall apart with too much contact with other cars.
In 19 races Hamilton's had nine victories and 15 podiums including one retirement in Austria. A great credit to the team and him.
Heading into this likely championship decider in Mexico he was on a roll of nine straight podiums including six victories. Surely after such a campaign Lewis would take the title in style?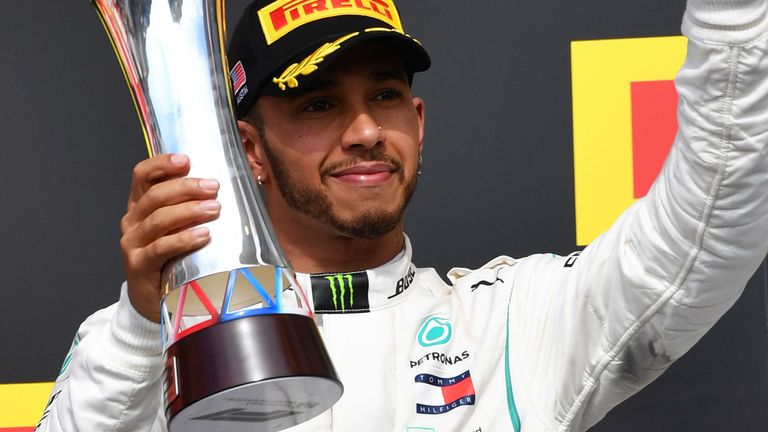 That was not to be. From third on the grid he arrived a close second into the first apex. Ahead of him was Max Verstappen who was so angry at not seizing his first ever F1 pole the day before that he had only slept three hours overnight. He's even more formidable when he's angry.
They've all already learned to be wary of the feisty Dutchman and with the championship at stake, Hamilton carefully slotted into second with an even more cautious Vettel well behind. This put Hamilton in charge of the championship fight as they settled in for 71 laps.
Pirelli had taken the three softest available compounds of tyres to the event, and on a little used low grip surface which had a good wash with rain each night, along with very few support races to help condition the braking and traction zones, the tyres were graining up on the surface and sliding.
Mercedes were pretty much first in on lap 11, Red Bull covered them over the next couple of laps and both Ferraris made it to lap 16, and then proceeded to fly along nicely on the most durable compound, called confusingly 'supersoft'.
Almost immediately the fresh Mercedes tyres started to mark up and the drivers were on the radio making a formal complaint. And so the scene was set, for the second consecutive year, that Hamilton would nurse the car at an uncommonly slow pace to bring it home off the podium but as world champ yet again.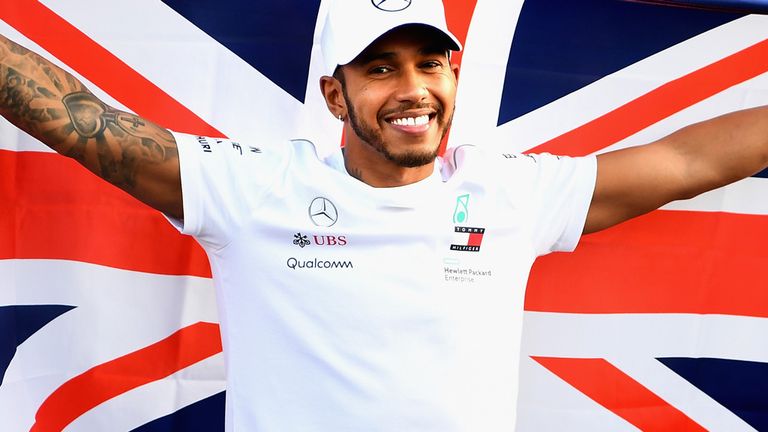 It could easily have been a one-two for Red Bull if pole-sitter Daniel Ricciardo hadn't been dished out more dismal luck with unreliability. Everybody has a bad spell in sport from time to time but his run, driving for one of the best teams in F1 history, is scarcely believable. When he brilliantly won in Monaco it was still with an ailing car. His howling delight at pole position on Saturday turned into total despair and wishing away the rest of his season as overheating generated a hydraulic failure.
He's losing his mojo and needs a strong result to end the season with. Assuming he turns up.
Mexican GP driver ratings
Out front, Verstappen was doing what all great drivers do, and that's carry race-winning speed while having the capacity to 'drive' everybody else's car which mattered in terms of their pace and tyres.
Some like Raikkonen would make their tyres stretch to the end of the race without stopping again, being patient through the graining phase, whilst most needed two stops. Bottas had three stops, meaning of course that he used fours sets of tyres in a 300km race…
If you simply looked at the results sheet it would appear to have been a very boring race, Verstappen won by 17 seconds over Vettel, and Raikkonen came in third 50 seconds adrift, and the last unlapped runner was the new world champion 78 seconds behind.
Bottas' Mercedes was lapped, and every one of the remaining 11 runners were lapped twice, except Grosjean who was lapped three times. Sounds dull but it wasn't, and the midfield seemed bunched up the whole race such that Ricciardo lost out to Vettel trying to navigate around the lapped runners.
Through the chaos and deserving of special mention were Nico Hulkenberg (Renault), Charles Leclerc (Sauber), Stoffel Vandoorne (McLaren) and Pierre Gasly (Toro Rosso from the back of the grid) all scooping up the final points.
The high altitude challenges also saw mechanical retirements for Carlos Sainz, Fernando Alonso, Sergio Perez to join Ricciardo.
We saw some good wheel-to-wheel combat not least between Hamilton and Raikkonen, and generally more than enough action and jeopardy for the result sheet to poorly reflect reality.
Both Ferraris finished ahead of both tyre-hungry Mercedes, and so the Constructors' Championship now shows Merc 55 ahead with 86 available for the last two races. Mercedes should take that for a clean hybrid-era sweep but it'll be nervy.
Their cause will be helped if Lewis can erase the statistic that he's never won a race in any season after he's secured the championship.
Brazil can be a crazy race so we'll see what that offers up.
MB
Sky Sports F1 is the only place to watch every Formula 1 Grand Prix, qualifying and practice session live in 2018. Get Sky Sports F1.
Source: Read Full Article