While it's true that the big championship, as far as the fans are concerned, is done and dusted in Lewis Hamilton's favour, the constructors' title is alive and well and the subject of a mighty battle. This is the one that is of huge importance to the teams, not just because of the bragging rights associated with it in selling road cars and technology, and the fact that it is a title that everyone within a team shares, but because of the psychological value it represents to them.
All of the big outfits have title bonus schemes for their employees, based on the number of points scored – Mercedes' Toto Wolff refers to theirs as "the mortgage, college fees and Christmas presents fund." And inevitably those who have shared such windfall prizes for a period of time – Mercedes have won the title each season since the turbo-hybrid formula was introduced in 2014 – come to place a degree of reliance on their yuletide bonus.
With Mercedes leading Ferrari by only 55 points, and a possible 86 available in the remaining two races (25 for a win, 18 for second, both cars scoring), things are far from settled. In the past two races Ferrari scored 37 and 33, with Kimi Raikkonen winning and Sebastian Vettel finishing fourth in the US, and Vettel taking second and Raikkonen third in Mexico. By contrast, tyre-troubled Mercedes saw Lewis Hamilton finish third and Valtteri Bottas fifth in the US, and Hamilton fourth and Bottas fifth in Mexico, yielding only 25 and 22. Thus the flow of fortune currently favours Ferrari, who hauled back 23 points in the past two races and seem to have rediscovered their mojo by diching much of their recent development parts.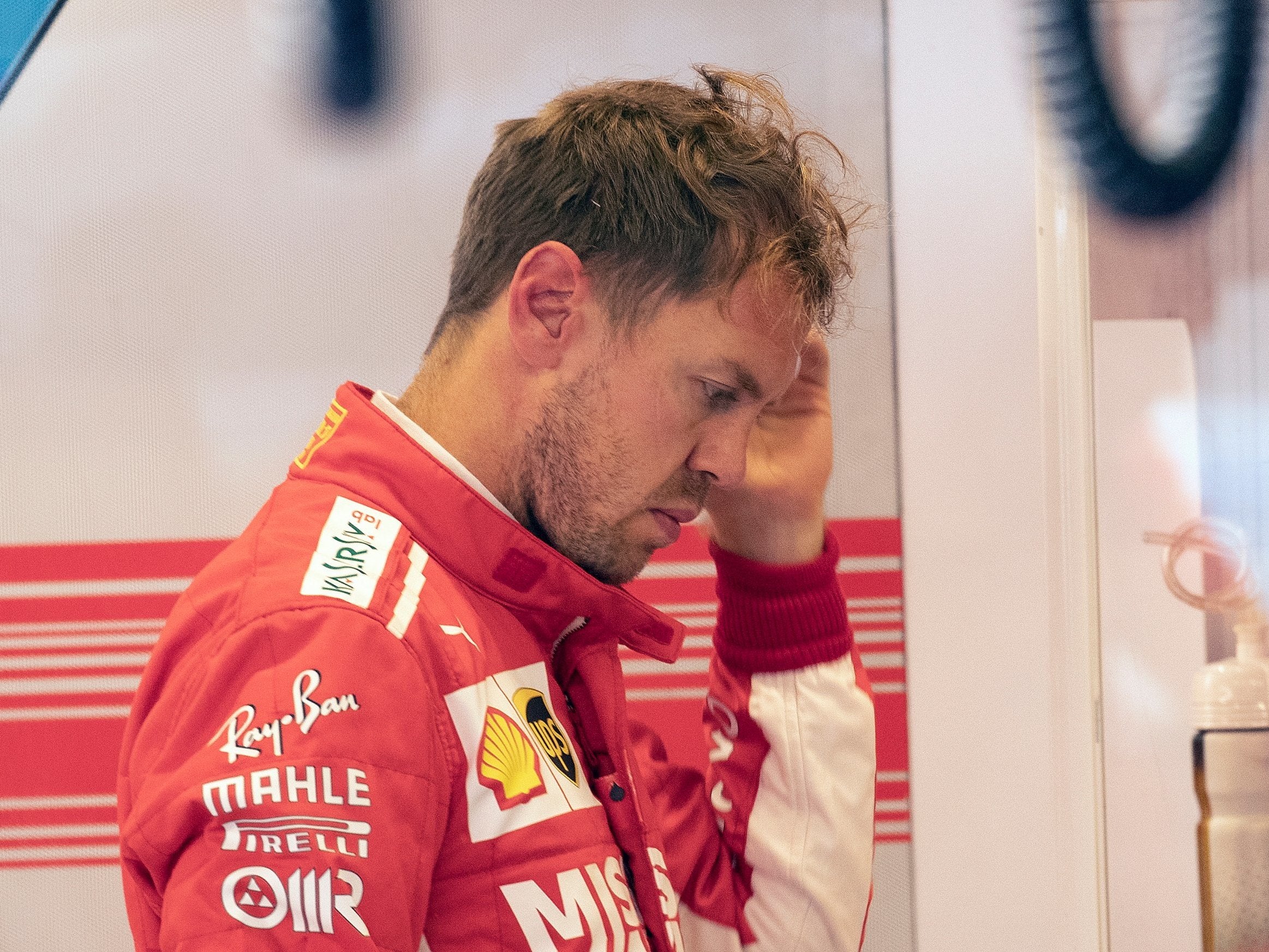 Swallowing his disappointment at losing the drivers' fight, Vettel said after Mexico: "It's what you work for the whole year and when you are not anymore in control, it's obviously not a great moment. But I think it's normal as well to have that moment of disappointment and that you are a bit down. But I think I will be as strong as I can be in two weeks' time heading to Brazil. Because that's what my team deserves and that's what all the guys at home in Maranello deserve and on top all the people that have supported me, Kimi, myself and the whole team, all the tifosi all year.
"Maybe for now I'm not the happiest guy, but in two weeks' time I'm allowed to step into the car that I always dreamt of driving, so plenty of things to be happy about.
"We have the possibility to show once again what we can do and obviously we race for the team and as long we keep on catching [Mercedes], that's good. We need some more points but I think last weekend was good for us [the US], this weekend was good for us [Mexico] – so hopefully we can continue the last two races like that."
Meanwhile, Wolff was calling for another outstanding recovery from his crew, via an understanding of why their car is suddenly eating its tyres again, when that was more recently Ferrari's problem. "Mexico was a bittersweet weekend," he said. "On the one hand, we're extremely happy for Lewis. He is the best driver of his generation and his fifth Formula 1 world championship puts him among the absolute greatest this sport has ever seen. On the other hand, we cannot be satisfied with our race performance.
"Qualifying looked promising but just a few laps into the race, we knew that we'd run into big issues with the tyres. We started to analyse those problems immediately after the race and have made progress with understanding the challenges we faced and why. It's important to apply all our learnings to make sure we come back strong in Brazil.
"Our target for this season was to win both championships, not one title or the other, so our mindset is one of unfinished business as we head to Sao Paulo. We have a big battle on our hands for the constructors' title and we have lost ground to Ferrari in each of the past race weekends – even though we had the base performance to do better. This is the moment to keep our feet on the ground, focus clearly on the objective and trust in our processes and people to deliver."
There will be a lot of topliners seeking redemption at Interlagos this weekend. Besides Vettel, who has numerous mistakes to forget and to have forgiven, not least of them will be Bottas. It seems incredible, as the 20th race approaches, that he has yet to win in 2018. He should have won in both China and Baku before misfortune struck. And while Hamilton would like nothing better than to reduce further his 20-win deficit to Michael Schumacher, to maintain his seasonal form and sign out with more wins, he would also like to be running in a 1-2 position with his Mercedes partner so that he could repay the Finn's sportsmanship in surrendering victory to him in Russia.
Then there's Daniel Ricciardo, still smarting from eight retirements as his Red Bull career draws to its conclusion. More than anyone, he's desperate to make up for all his misfortune in a wretched season, and for messing up the sensational pole he stole from ultimately victorious team-mate Max Verstappen last time out in Mexico. "Just for once," the normally smiling Australian said, "it would be nice to have a clean weekend and a solid result in my last two races with Red Bull."
Follow the Independent Sport on Instagram here, for all of the best images, videos and stories from around the sporting world.
Source: Read Full Article