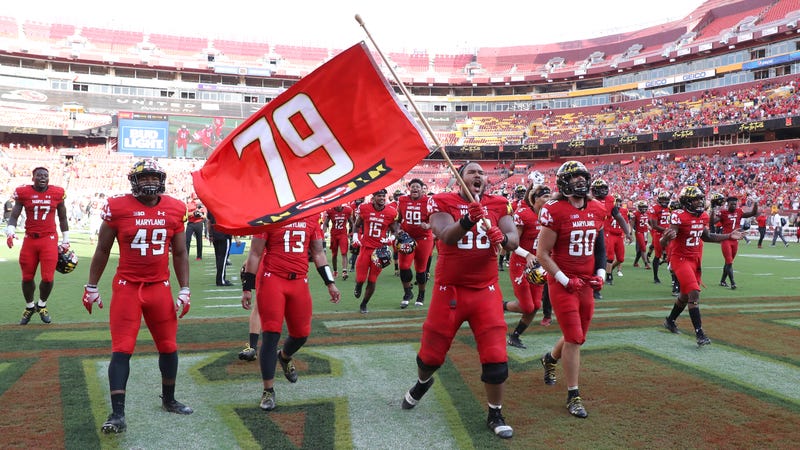 Maryland backup punter Matthew Barber was involved in a physical altercation with at least one teammate after Tuesday's team practice, and he later told the Baltimore Sun that he was attacked because other players thought that he had been a whistleblower during the investigation into the football program that led to head coach DJ Durkin being placed on administrative leave and eventually fired. Other players on the team, including the person who is said to have started the fight, have since disputed Barber's version of events.
Wade Lees, the team's starting punter, is the player Barber claims carried out the attack while other teammates held Barber's arms behind his back. Lees tweeted out a statement in which he called Barber's claims inaccurate:
Lees's statement was followed up by tweets from several other players on the team disputing Barber's story:
Advertisement
Advertisement
The Sun reports that the University of Maryland police department has obtained video of the fight and is investigating.
Source: Read Full Article