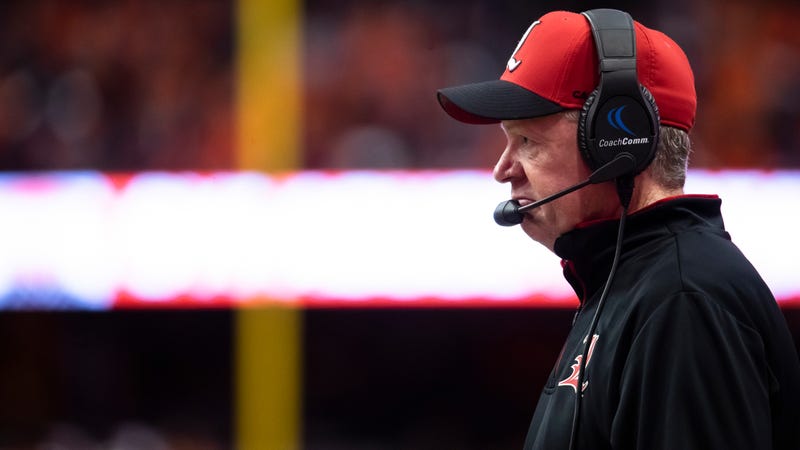 After a solid run of several fairly relevant seasons, the Louisville Cardinals are a horrifying disaster in 2018. Not only are they winless in ACC play, but almost all of their games have been pathetic blowouts that have served no good purpose besides making Lamar Jackson look like the greatest college football player of all time.
The most recent of these humiliations came on Friday, when the Cardinals lost 54-23 to Syracuse in a game that saw them turn the ball over four times in a stretch of seven snaps. At this point, the Louisville administration had seen enough, and today they confirmed the firing of head coach Bobby Petrino.
Petrino coached at Louisville from 2003-2006, and then again from 2014 until just now; he leaves this current stint with a record of 36-26. High on fans' lists for his replacement is Purdue coach Jeff Brohm, a former Cardinal quarterback who brought the team some success in the '90s. Desire for change at Louisville was even strong enough to surpass the massive cost of changing coaches. Petrino's buyout is enormous, and Louisville is now set to pay him somewhere between $12.8 and $14.3 million for leaving. It's worth every penny.
Source: Read Full Article