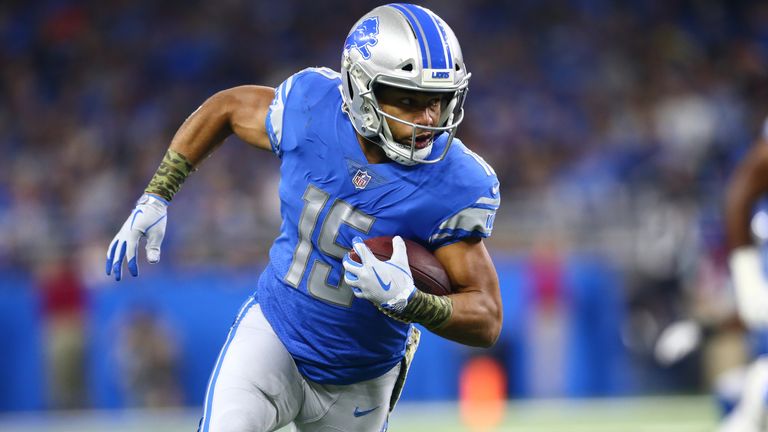 Golden Tate – picked up by the Philadelphia Eagles in a trade this week – competes "like he is in the Octagon", says former NFL offensive lineman Brian Baldinger.
Speaking on the latest Inside the Huddle Podcast, Baldy and 17-year defensive coach in the NFL, Rob Ryan, ran their rule over Tate's move from the Detroit Lions prior to Tuesday's trade deadline.
Tate – who has 44 catches, 517 yards and three touchdowns so far this season – was traded for a third-round pick in next year's draft and both Baldy and Ryan love the move.
"They take Detroit's best receiver – their No 1 target," says Baldy. "You put Tate in Philadelphia now, and quarterback Carson Wentz is going to love this kid.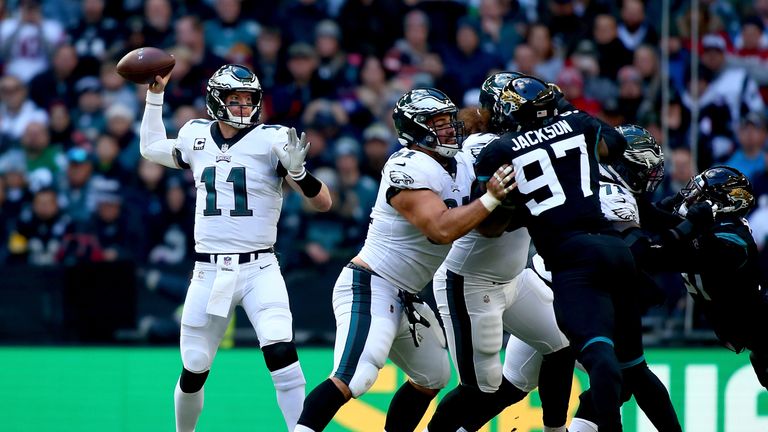 "He is going to love his toughness, his grit. The guy competes for the football like he is in the Octagon. And, after the catch, you'd better wrap him up, because he will break tackles.
"The Eagles' passing game has struggled – they've looked for that third receiver this year as Carson has leaned heavily on Alshon Jeffery and tight end Zach Ertz. I think Tate is going to be a great fit for this Eagles offense.
"They made a trade last year for Jay Ajayi, and they went and won the Super Bowl."
Being traded on trade deadline day isn't all bad…@JayTrain//@Eagles ?? pic.twitter.com/07GXpMjQJN
Running back Ajayi was a big-name mover on last year's trade deadline day, continuing a trend in Philadelphia. Since Eagles general manager Howie Roseman took charge in 2010, they lead the league in player trades – Tate is the 71st over that period.
"I love the move," adds Ryan. "Roseman just doing whatever it takes to get his team into the Super Bowl. That's a great GM! He understands what his team needs and goes out and gets it.
"Tate is a talented guy. I love the kid. I love the way he competes. He is perfect for that offense as one of their weapons is going to have to be one-on-one covered, and they're going to win."
Tate was one of five trades to happen in the NFL on Tuesday, with fellow wide receiver Demaryius Thomas moving on from the Denver Broncos to the Houston Texans, defensive end Dante Fowler Jr joining the Los Angeles Rams from the Jacksonville Jaguars and the Green Bay Packers letting two players go.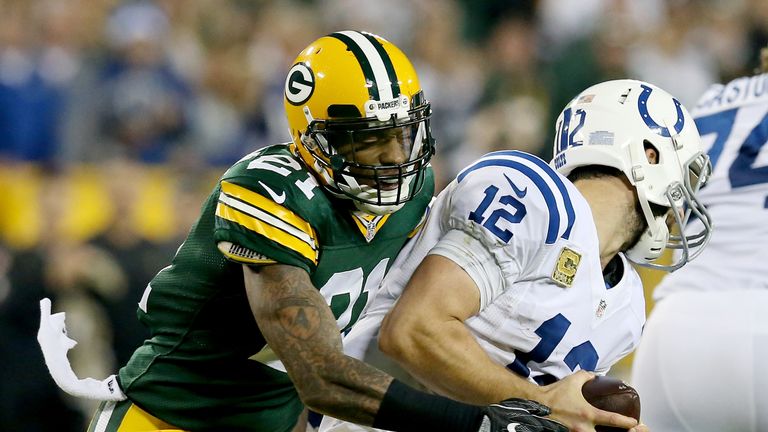 The Packers let go of running back Ty Montgomery (to Baltimore Ravens) and safety HaHa Clinton-Dix (to Washington Redskins), who had made 55 consecutive starts since being drafted 21st overall in 2014. Baldy and Ryan think the trade sends out the wrong message.
"I don't understand it," says Baldy. "HaHa is a competitor and a good open-field tackler. As a free safety, you're the last line of defense, and I watched him last week against the Rams and he prevented guys from scoring on at least four different occasions.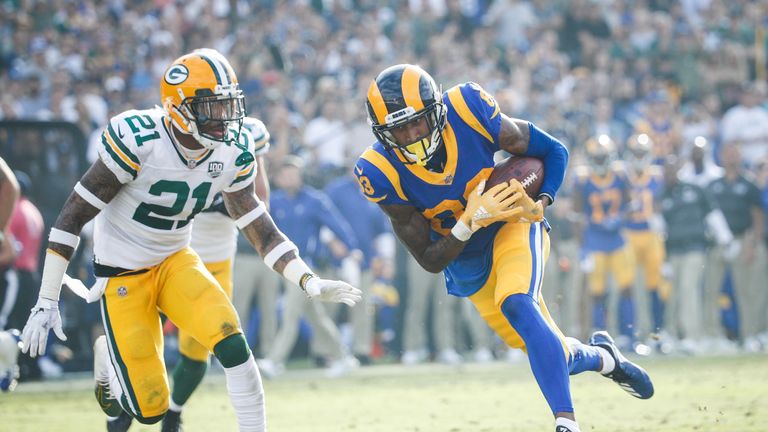 "The future is the future. You've got to play to win today, and none of these teams that made these trades are out of it. Certainly the Packers aren't out of it, and the Lions aren't out of it.
"You're sending a big message to the locker room when you get rid of good players, and Tate and Clinton-Dix are two really good players. I think the message is wrong, and you're giving them away to other teams in the conference who are really going to benefit."
Ryan agrees: "It's a dumb move. Why hasn't Aaron Rodgers and this Packers team gone to more Super Bowls? It's the defense.
"And they actually have a good defense there this year, some good young players – Clinton-Dix was one of them – and you let him go? Are you kidding me?
"You've got Rodgers; your team is right there. I hate this move."
As for Fowler's move to the undefeated Rams, Badly believes it's further indication of the team's readiness to win now, though is unsure if the former Jaguar is the right fit.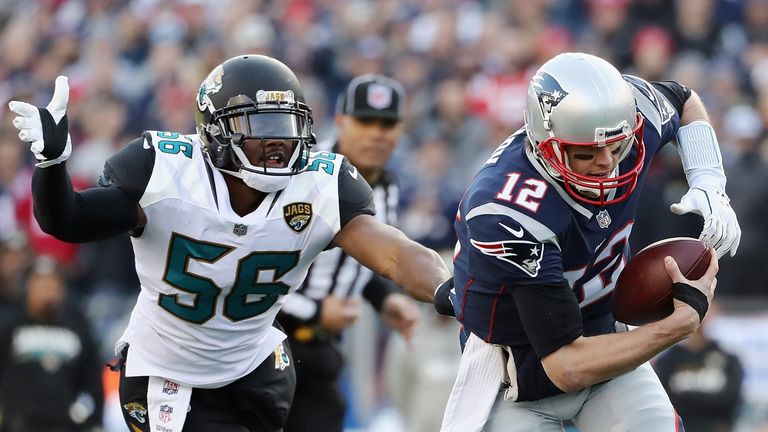 "The way Aaron Donald is playing right now, he is unstoppable, but they need a guy at defensive end who can turn the corner and crush the pocket from the outside," he said.
"That's the missing piece, but I haven't really seen it on any kind of consistent basis from Fowler that he can be a great pass rusher. Maybe he will be coached well by Wade Philips and will be a better player in Los Angeles but has wasn't great in Jacksonville.
"The Rams are all in! It's great to be 8-0, but you've got to finish it. If this kid helps them do that, then the price [a third and fifth-round draft pick] isn't too high."
Listen to the full Inside the Huddle podcast here.
Follow the 2018-19 NFL season with us on Sky Sports and through our website skysports.com/NFL also our app for mobile devices and iPad, or follow our Twitter account @SkySportsNFL.
Source: Read Full Article