Steph Curry became the first player to make at least five three-pointers in seven consecutive games on Sunday night.
His seven shots from beyond the arc in the 120-114 win over the Brooklyn Nets were enough to beat George McCloud's record of six games in a row in the 1995-96 season.
Curry, 30, has scored the most three-point shots in a season in five of the last six years, with only James Harden of the Houston Rockets breaking his stranglehold when he drained 265 last year.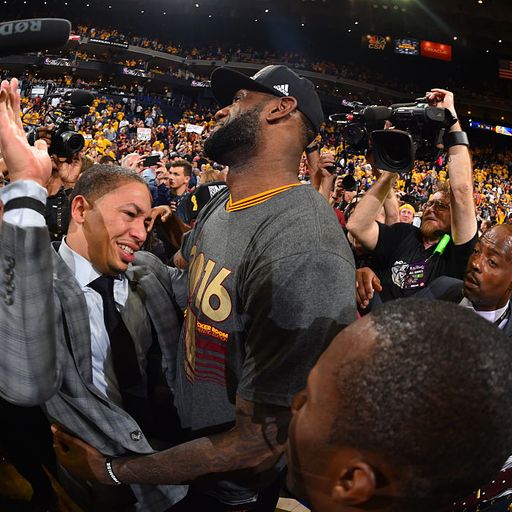 Follow Sky Sports NBA on Twitter
See the NBA's best plays and stay up to date with the latest news
But Curry remains the king from range with his 402 in 2015-16 smashing his previous record of 286, and the Golden State Warrior looks poised to challenge his own record again – he already has 39 from six games this season.
He's a three-time champion and two-time MVP for a reason.
Click on the video above to see how he set this latest record against the Nets.
Sky Sports is the new home of the NBA in the UK with live coverage throughout the week, including selected live games free to all Sky subscribers via Sky Sports Mix.
And www.skysports.com/nba will be your home for news, reports, video and features throughout the season while you can follow us @SkySportsNBA
Source: Read Full Article