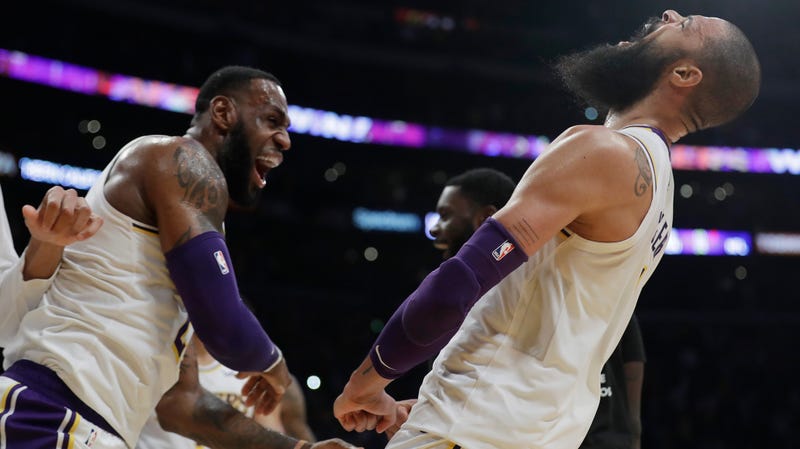 The Lakers' newly acquired center Tyson Chandler once again won a game for the Lakers, this time by blocking Hawks rookie point guard Trae Young's would-be game-winner at the buzzer, resulting in some epic wind mill-style fist pumping and plenty of praise from LeBron James.
So what exactly did LeBron say to him?
With 15 seconds left on the clock, LeBron pulled down an offensive rebound and put it back to give the Lakers the 107-106 lead, but four seconds earlier he had missed two free throws, as he tends to do these days.
"I'm garbage," he said after the game. "I suck at the free throw line right now."
The missed foul shots didn't matter in the end thanks to Chandler's block, and the Lakers are now 3-0 and over .500 since adding the big man.
Source: Read Full Article