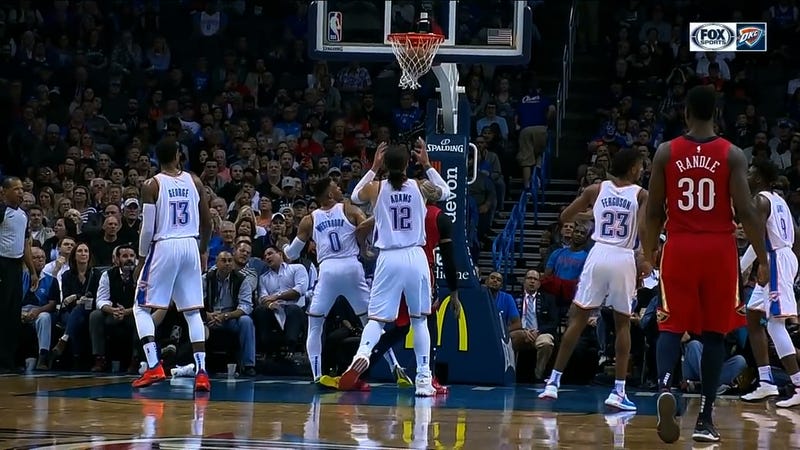 In the third quarter of Monday's Pelicans-Thunder game, Oklahoma City point guard Russell Westbrook vied for a rebound and ended up with the ball of his left ankle kissing the floor. It was a gruesome scene; Westbrook screamed more than once and slapped the hardwood before he was carried to the locker room.
But when it comes to injury, looks can be deceiving, and Westbrook, who's played at least 80 games in each of the last three seasons, boasts Wolverine genes. ESPN's Royce Young reported that the guard suffered only an ankle sprain, though no timeline has been determined yet:
No crab meat around these parts. That's for the best, because the 5-4 Thunder can't afford to be without Russ for long.
Source: Read Full Article