Klay Thompson broke team-mate Stephen Curry's record for three-pointers made in a single NBA game as the Golden State Warriors thrashed the Chicago Bulls 149-124.
Thompson's record-breaking night
Thompson finished 14 of 24 from beyond the arc. He exulted and held up three fingers with each hand after his record-breaking three-ball dropped through the net with 4:53 remaining in the third quarter.
The shot moved Thompson past team-mate Steph Curry, who sank 13 three-pointers against the New Orleans Pelicans on November 8, 2016. Curry did not seem to mind as he laughed with team-mates on the bench late in the game.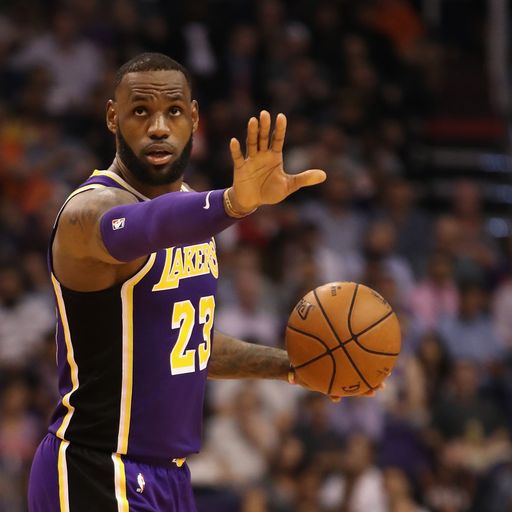 NBA alerts on your phone!
Receive the latest NBA news, top plays & features with the Sky Sports app – find out more
"Even before I went out for the second half, Steph looked at the box score and said, 'Go get it,'" Thompson said.
"That just shows you the unselfishness that is within him. The same with…everyone else that was out there on the floor trying to find me and give me good looks."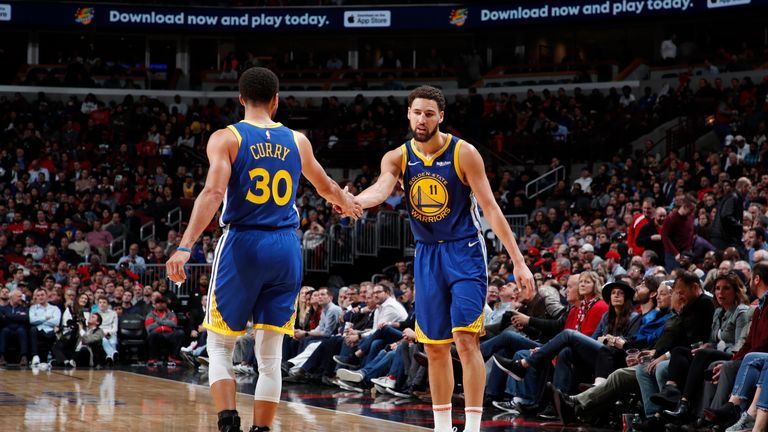 In 26 minutes of action, Thompson made 18 of 29 field-goal attempts and grabbed five rebounds.
Thompson's 52-point haul was eight points short of his career-best performance. He erupted for 60 points in a December 2016 win over the Indiana Pacers.
The Warriors shooting guard had previously scored 52 points in a January 2015 Warriors rout of the Sacramento Kings, a performance in which he scored 37 points in a single quarter.
Monday night's results
Sky Sports is the new home of the NBA in the UK with live coverage throughout the week, including selected live games free to all Sky subscribers via Sky Sports Mix.
And www.skysports.com/nba will be your home for news, reports, video and features throughout the season while you can follow us @SkySportsNBA
Source: Read Full Article