The Boston Red Sox won their ninth World Series championship in franchise history after David Price threw a gem in Game 5 of the World Series on Oct. 28. Alex Cora achieved the feat in his rookie season as manager, becoming the first Puerto Rican manager to win a Fall Classic.
During the postgame celebrations, Cora asked Red Sox management to take the championship trophy to his hometown.
"I come from Caguas, Puerto Rico. Not a lot of people know where it is. I just wanted to help my people. The next thing I'll do is asking management to allow me to take this trophy with me to my island," Cora said.
Sox management signed on.
On Saturday, Cora, carrying the World Series trophy with him, arrived in his hometown, joined by Red Sox players. The manager got a hero's welcome, starting with a greeting by Puerto Rico Governor Ricardo Rosselló at the airport. Cora was joined by Price, Eduardo Rodriguez and Christian Vazquez, among others.
It was a day of joy, pride and celebration for the island of Puerto Rico, a day that simultaneously inspired dreams while proving that the island, even damaged, was on the rebound from the impact of Hurricane Maria.
What was it like when the 2018 World Series champion Red Sox shared their victory with fans in the homeland of their manager, Alex Cora? Straight from the island, these photos and posts help tell the story.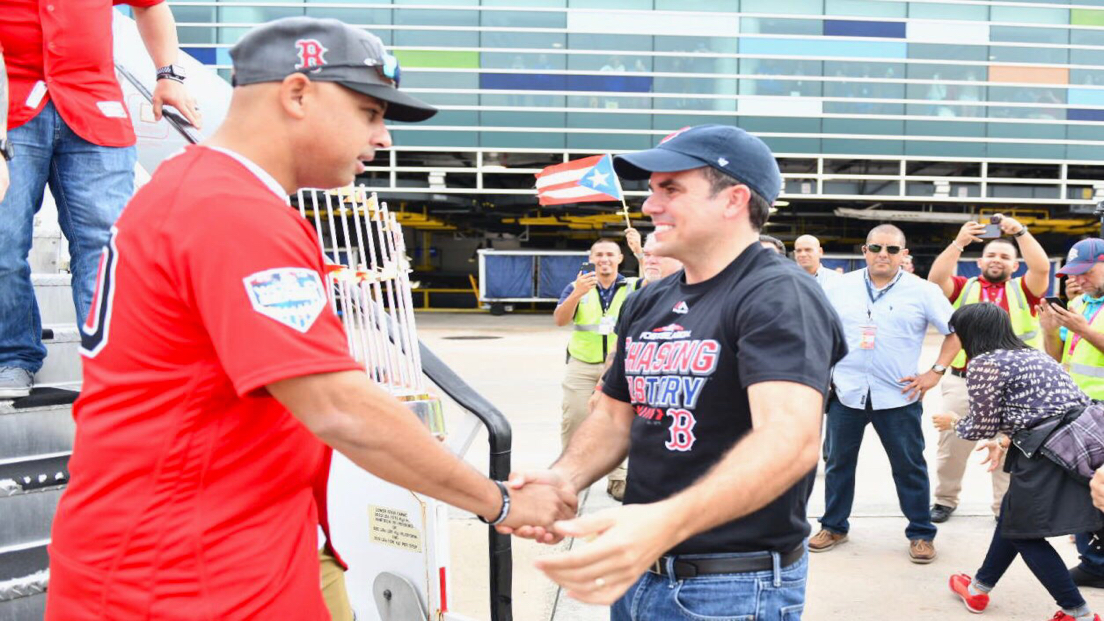 ESPN Writer
Luis Salazar of ESPN Deportes contributed to this story.
Source: Read Full Article