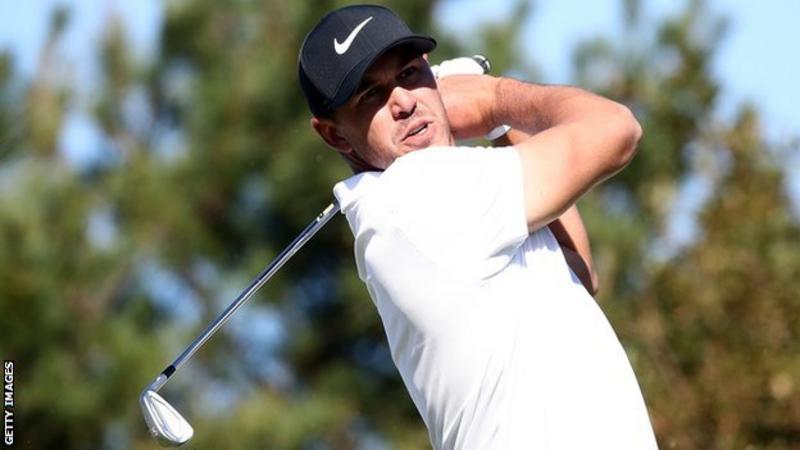 Despite the majors being completed and the Ryder Cup decided, there remains highly significant golf all around the world.
This autumn period, when the new PGA Tour calendar is teeing off in distant locations and the European Tour is finishing its campaign in equally far-flung places, can sometimes be regarded as a bit of a silly season.
But not during the weekend just past, when the sport crowned a new world number one, seasoned professionals did just enough to retain Tour playing privileges and Welshwoman Becky Morgan claimed a first victory after 18 years of trying.
Around every corner there were compelling storylines, with Brooks Koepka leading the way with his victory in The CJ Cup at Nine Bridges on Jeju Island in South Korea.
Morgan joy as 18-year trophy drought ends
Brooks Koepka to be world number one after CJ Cup win
Latest men's world and European rankings
It is not a typical venue for the predominantly American circuit but the leaderboards were certainly a familiar sight when they showed Koepka in a commanding position at the top.
These are febrile times at the top of the men's world rankings. Of late, Dustin Johnson, Justin Thomas and Justin Rose have been trading places at the game's pinnacle but few can argue with Koepka's right to assert himself as the planet's best golfer.
A closing round of 64 took the 28-year-old Floridian four strokes clear of a respectably strong field and garnered sufficient ranking points to make him an overdue world number one.
It was his fourth win in the last year, a period significantly disrupted by a wrist injury that kept him out of the Masters. Two of those victories came in majors when he successfully defended his US Open crown in June before landing the PGA Championship in August.
"Brooks' driving is phenomenal," says his English coach Pete Cowen, who works alongside Claude Harmon in schooling the three-time major champion. "Him and Dustin, when they're on song, make the course look so much easier.
"And when your drive is as long and good as that, it will win you tournaments. When Justin Thomas drives he looks flat out, but when Dustin and Brooks do it, it looks like they have another gear to go up. They're in a slightly different league."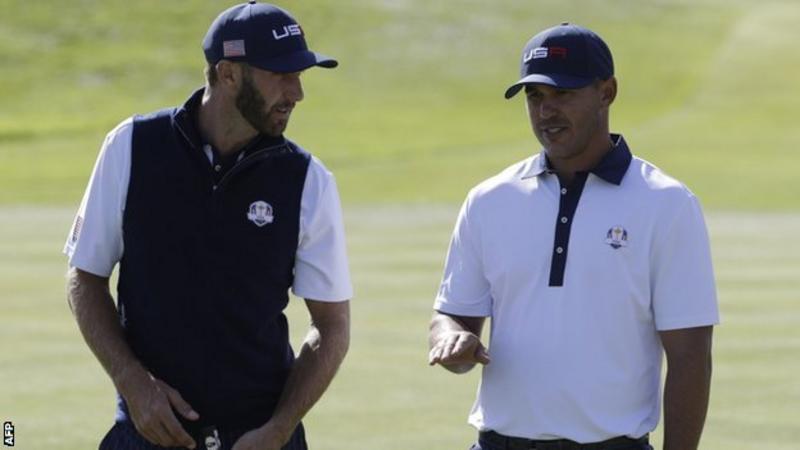 Koepka is a somewhat taciturn character but he does not lack confidence. Cowen recently revealed that his charge bridled en route to his PGA success when he saw that he trailed rivals in the betting for the championship.
"He said 'how's he in front of me in the odds?'" Cowen said. "So you can tell it rankles him a little bit."
This conversation came in the wake of the WGC Bridgestone Invitational at Firestone, where putting had let down an otherwise exemplary Koepka display.
"We were on the plane and he said to me 'they're going to have to play really well to beat me this week, the way I'm playing,'" Cowen added.
"And I said you've only got to find a bit of a putting stroke and you'll be fine. And he found the putting stroke, short game, he found a bit of everything really.
"People ask if he's the complete player. When you look at what he does, you'd say he's not got many weaknesses there at all."
Which is why the burly American is on top of the world right now. And that is how it must also feel for 44-year-old Becky Morgan, who will be a guest on this week's edition of The Cut, the BBC's golf podcast.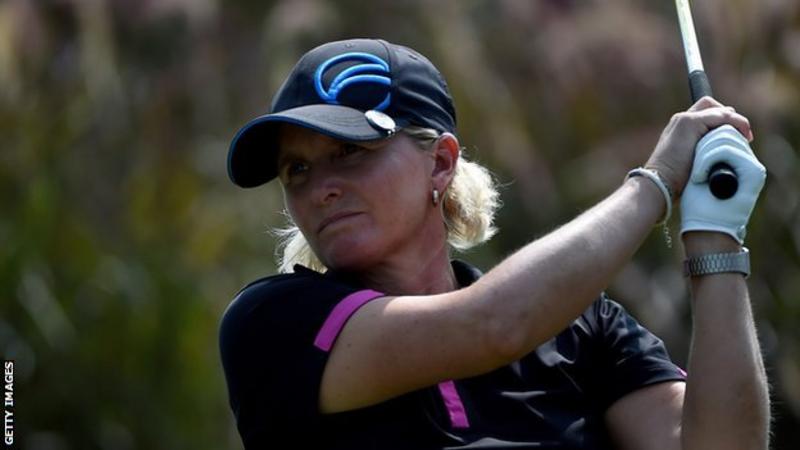 After 18 years of trying, including 119 starts on the Ladies' European Tour, the Welshwoman emerged victorious for the first time with her win at the Hero Women's Indian Open.
"Best golfing day of my life! So happy to have finally won a tournament," Morgan tweeted in the wake of her success.
"It's taken me 18 years and it's a mixture of excitement and relief that I have finally done it."
Morgan averted her gaze from leaderboards until the final green but knew she was in with an excellent chance given the standard of her play.
"I decided I would just play my game and not worry about what anyone else was doing," she said.
All of which is easier said than done when a first title is on the line, and even harder if your playing privileges are at stake.
This was the case at Valderrama, where Richie Ramsay, David Horsey and Gonzalo Fernandez-Castano produced potentially career-saving performances to cling on to their European Tour cards.
Ramsay carded a final-round 68 in the rain-affected 54-hole tournament won by Sergio Garcia after the event spilled over into a Monday finish.
The Scot's share of 11th place elevated him to 115th on the money list, one ahead of Horsey – the last man to keep his card.
"I didn't sleep the best but I think I came out and proved a lot to myself," Ramsay said. "Arguably under the most pressure I've ever felt coming down the stretch, but it's a course I love which made it far easier to go out there and play.
"I had some good looks at some great putts on 16 and 17 and then I rolled in a nice little tester at the end from about three feet. A three-footer under normal circumstances is very easy, but not when your job is on the line.
"I'm just proud of the way I played."
Don't tell Ramsay or the likes of Koepka and Morgan, for that matter, that this is any kind of silly season.
Source: Read Full Article