A century after the maillot jaune became part of the Tour de France, the iconic jersey will be fought for in the clouds over the Alps in what has been revealed as a mountainous 2019 route which race director Christian Prudhomme described as "the highest Tour in history".
The final three stages before the procession to Paris all feature tough Alpine climbing, as revealed by organisers ASO on Thursday. Stage 18 takes in the classic Col d'Izoard and Col du Galibier, stage 19 is rudely interrupted by the 2770m-high Col d'Iseran – Europe's highest paved road – before racing culminates on stage 20 with a sapping 33km drag to a summit finish at Val Thorens.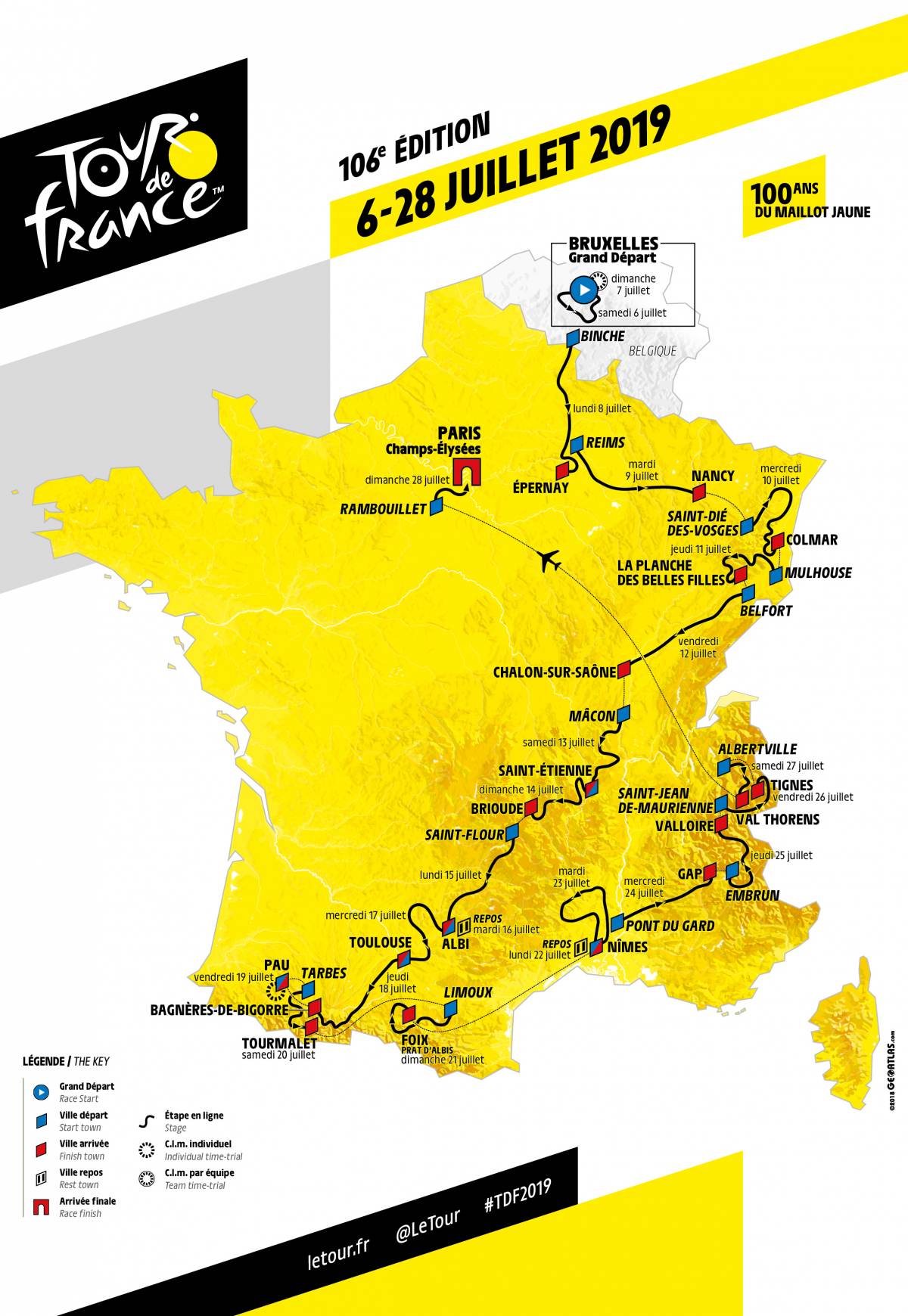 The five mountain finishes and 30 categorised climbs contrast with only 54km of time trialling, made up of a 27km team time trial on stage two in Brussels and a equally short individual time trial around Pau on stage 13. The route could put off specialists against the clock like Tom Dumoulin, last year's popular runner-up, who had said he was targetting the 2019 edition of the race.
"I would like to go to the Tour and the team would like me to go to the Tour, so basically we are on the same line," the Dutchman said earlier this month. "I don't want to slam the door yet, I always find it dangerous to say, when the course is not even known, that I will go to this Grand Tour or that Grand Tour next year. Maybe there will be a route where I think: I really do not have a chance to ride for the podium."

Tour de France 2018: The story of the race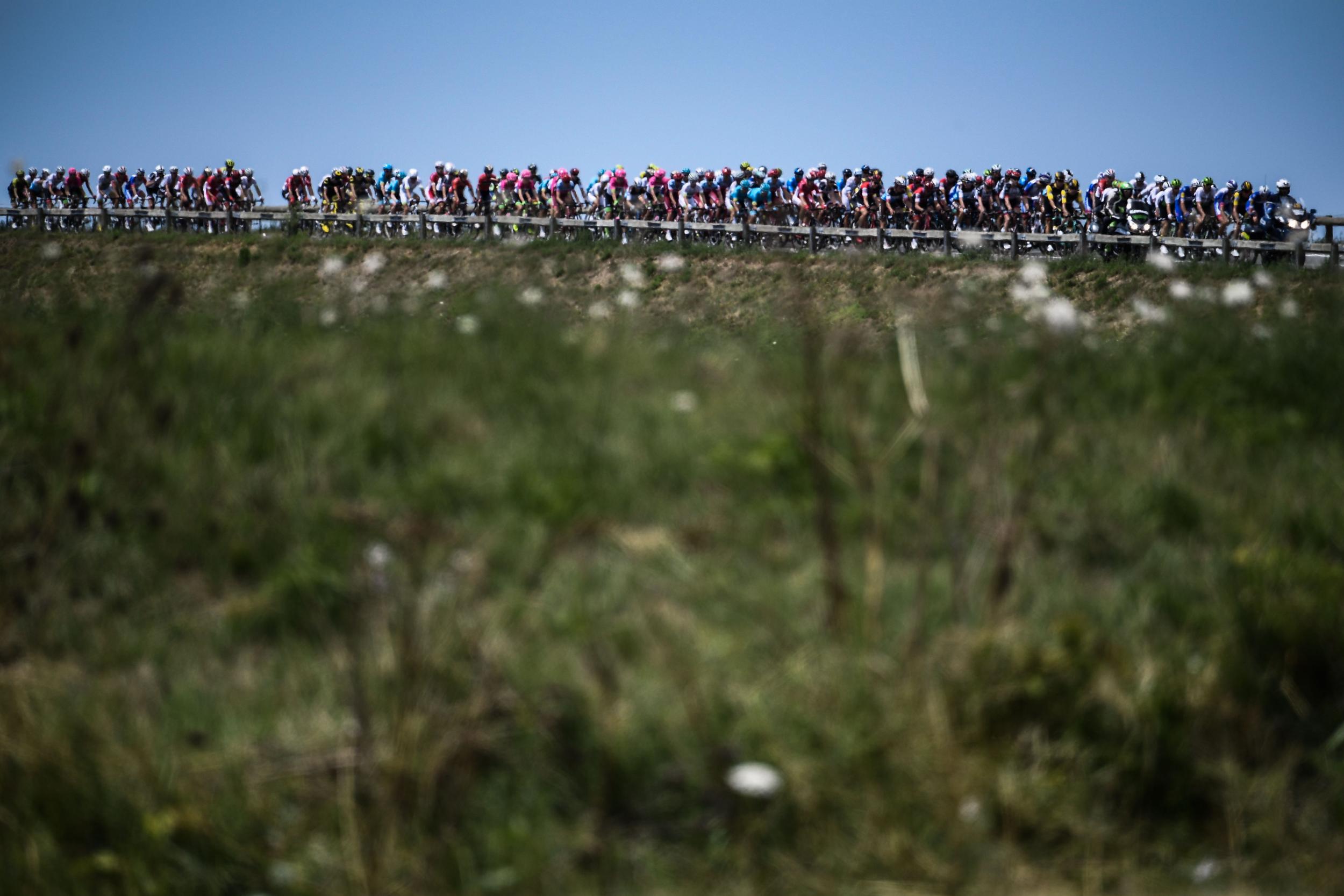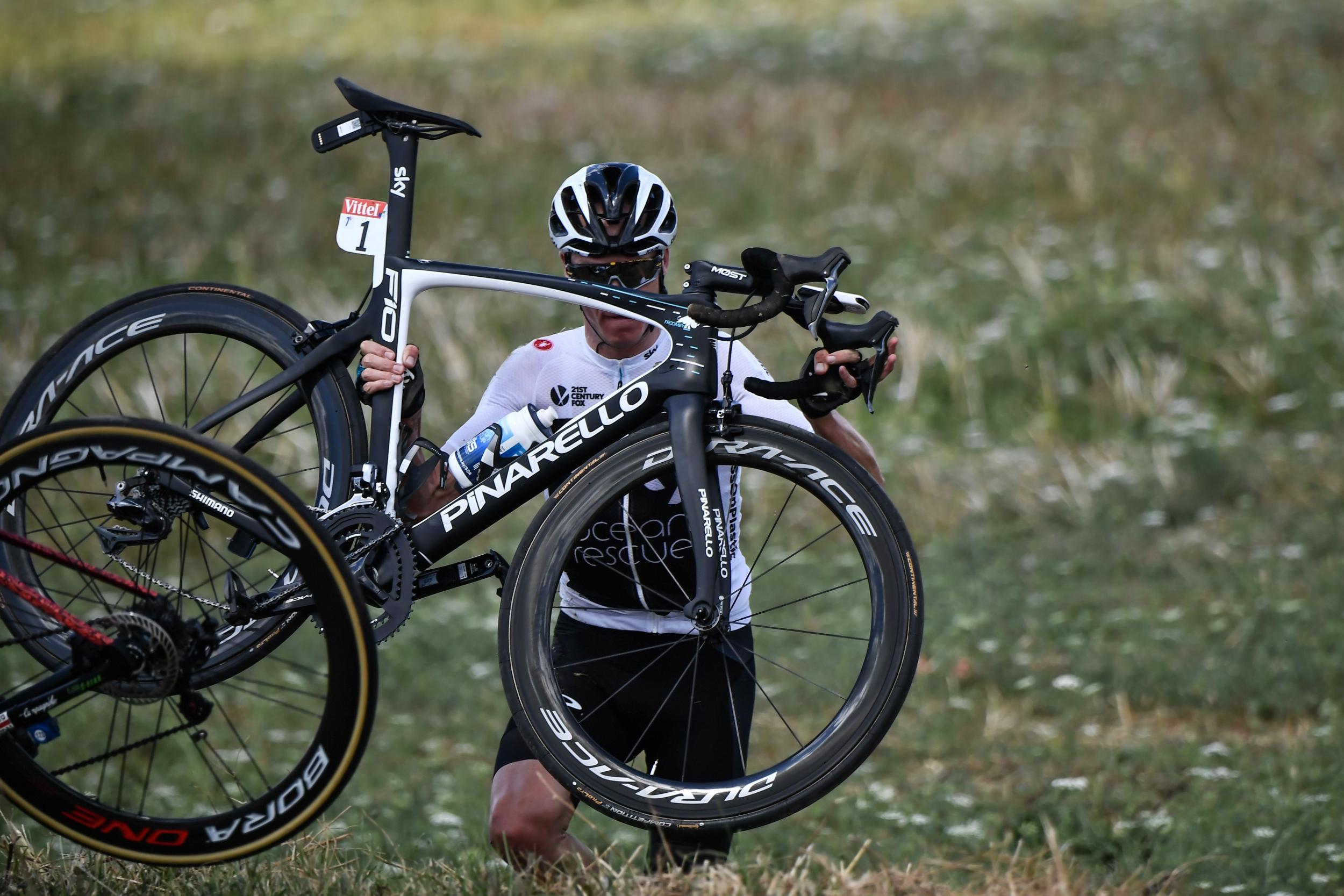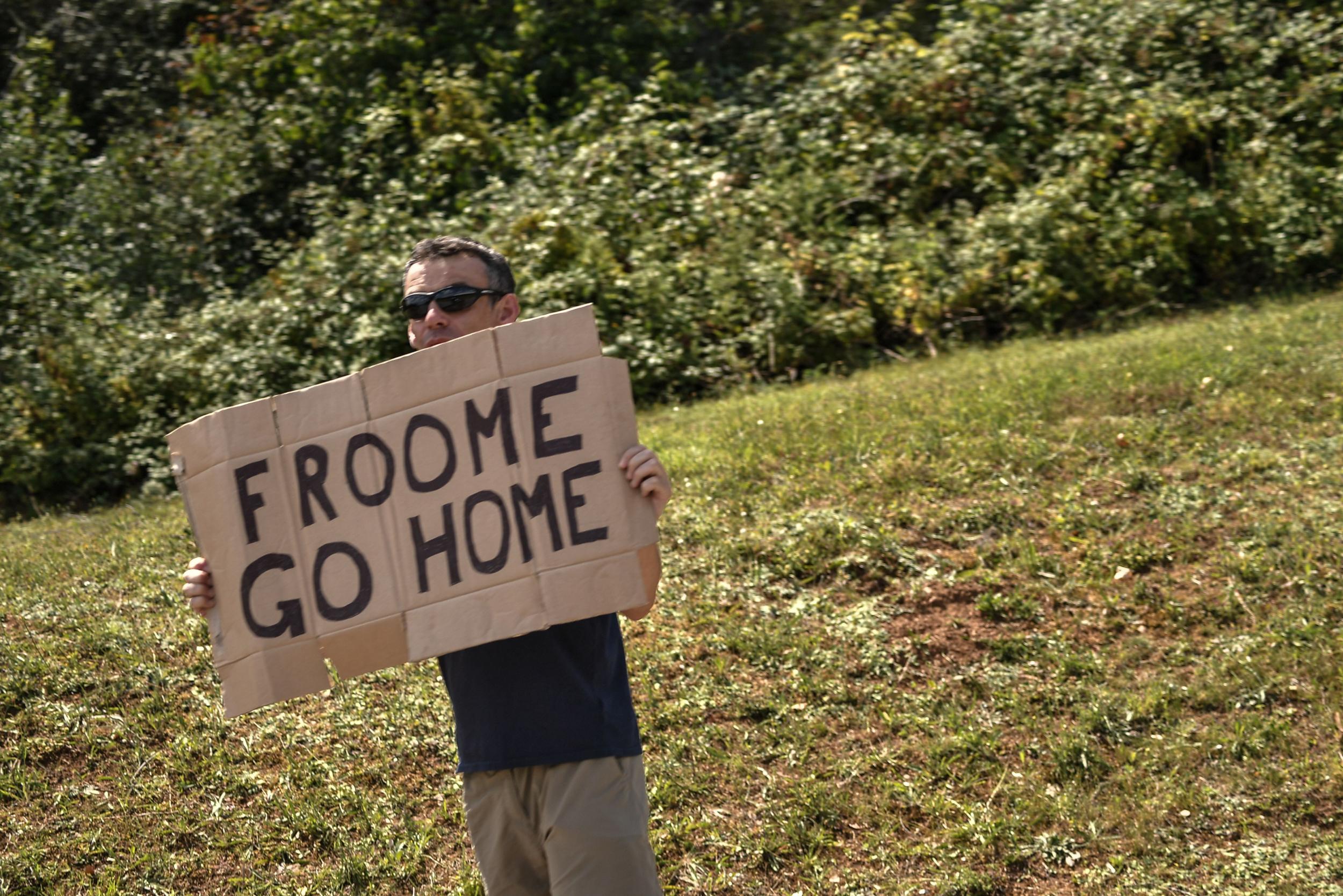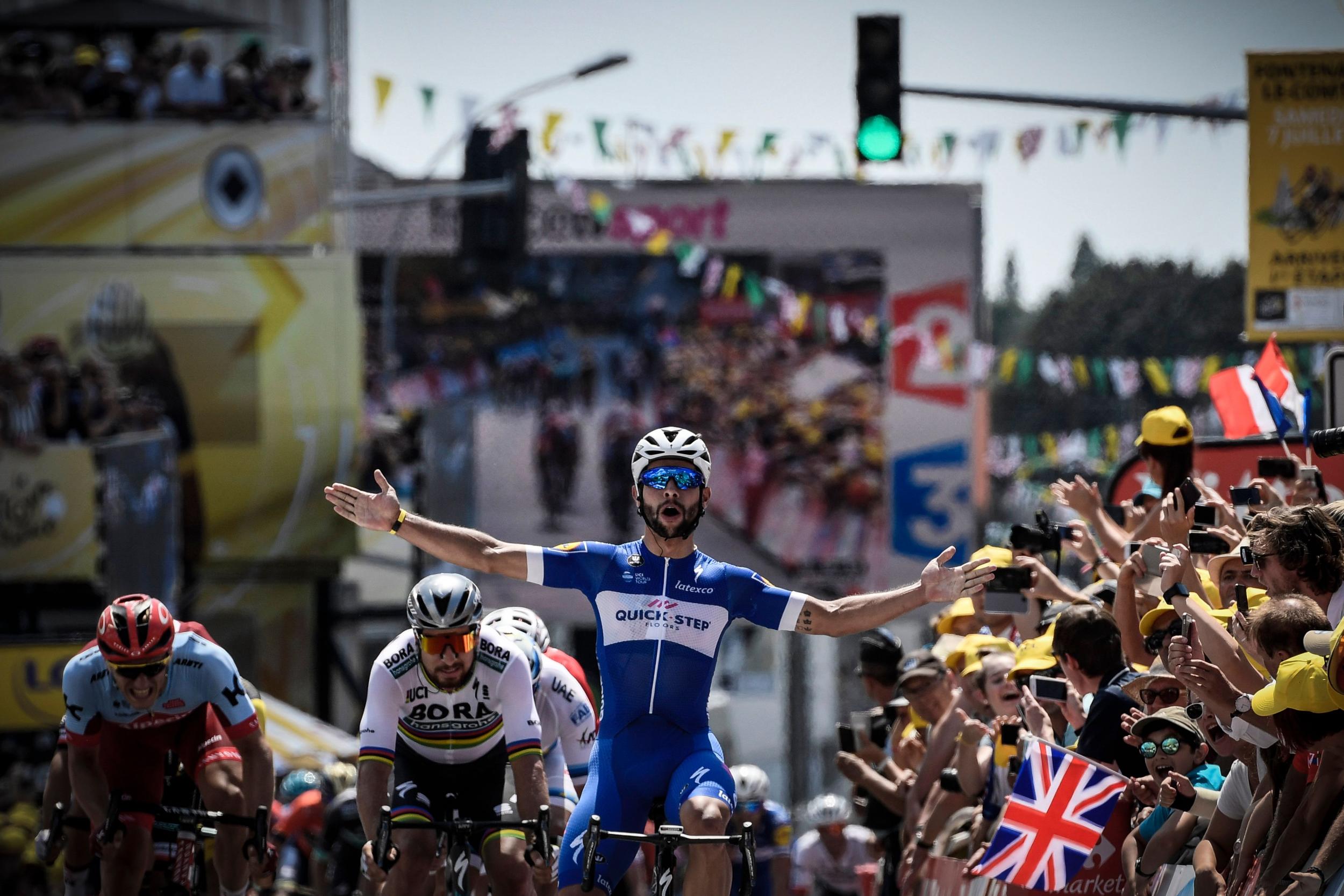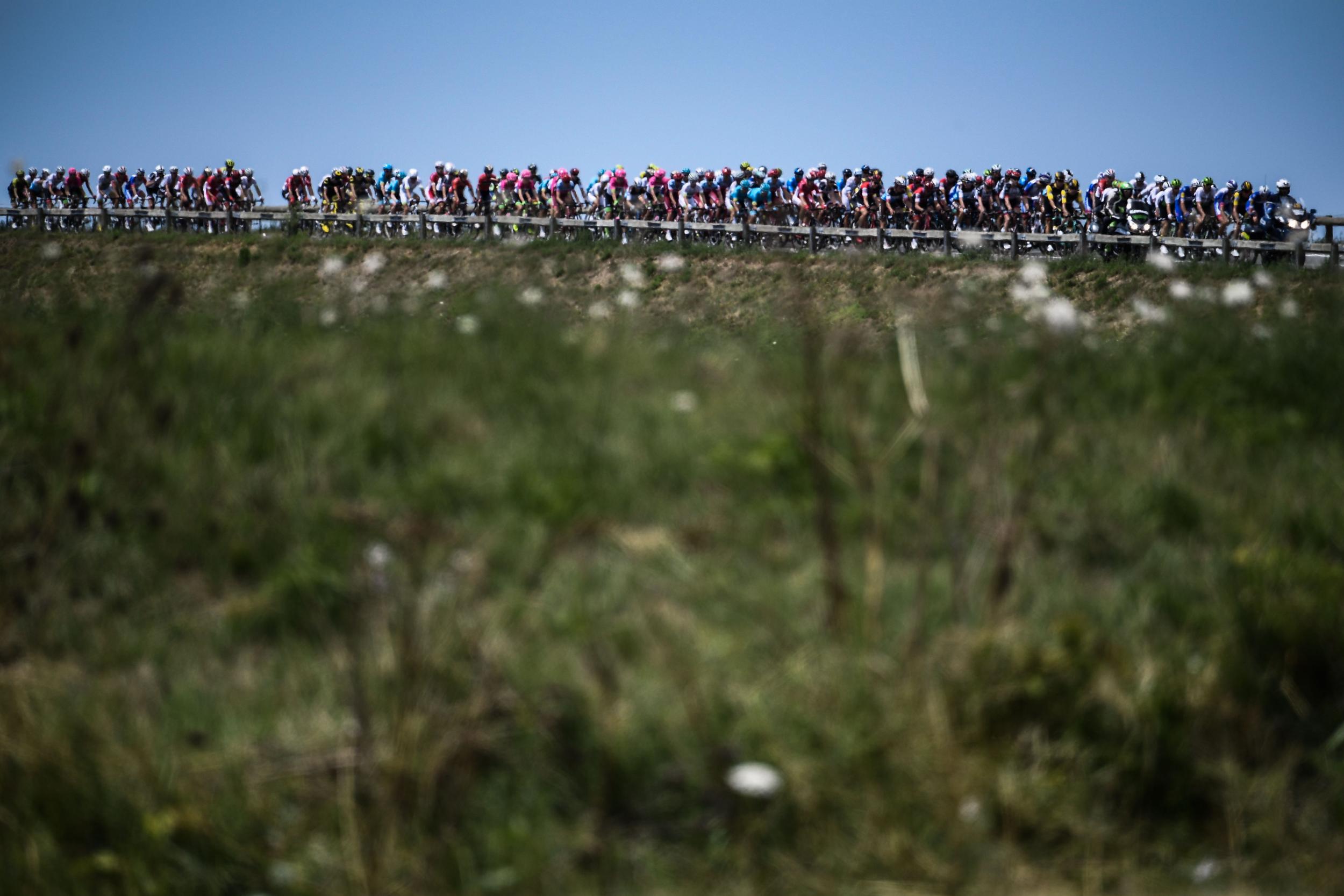 1/84

Stage one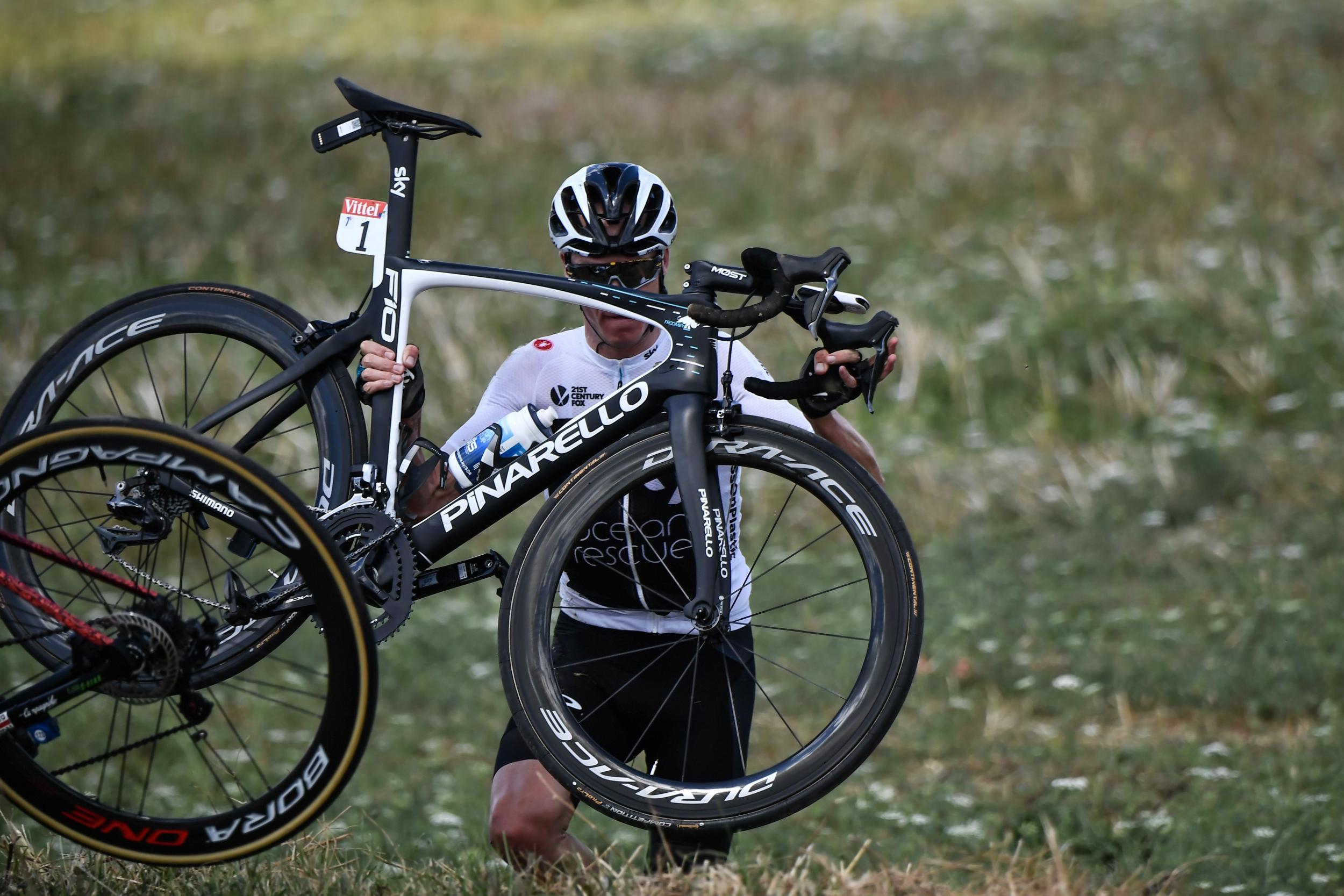 2/84

Stage one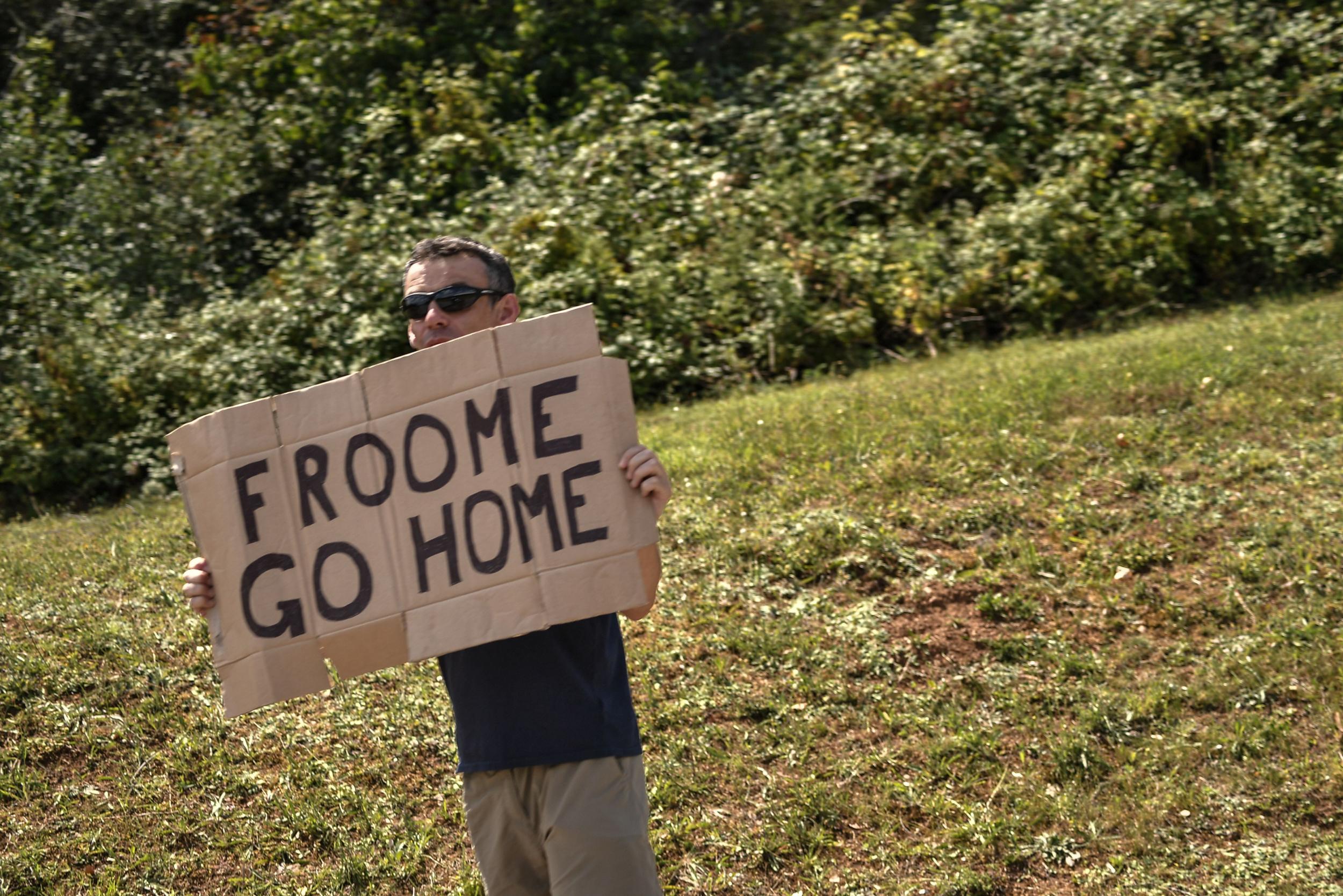 3/84

Stage one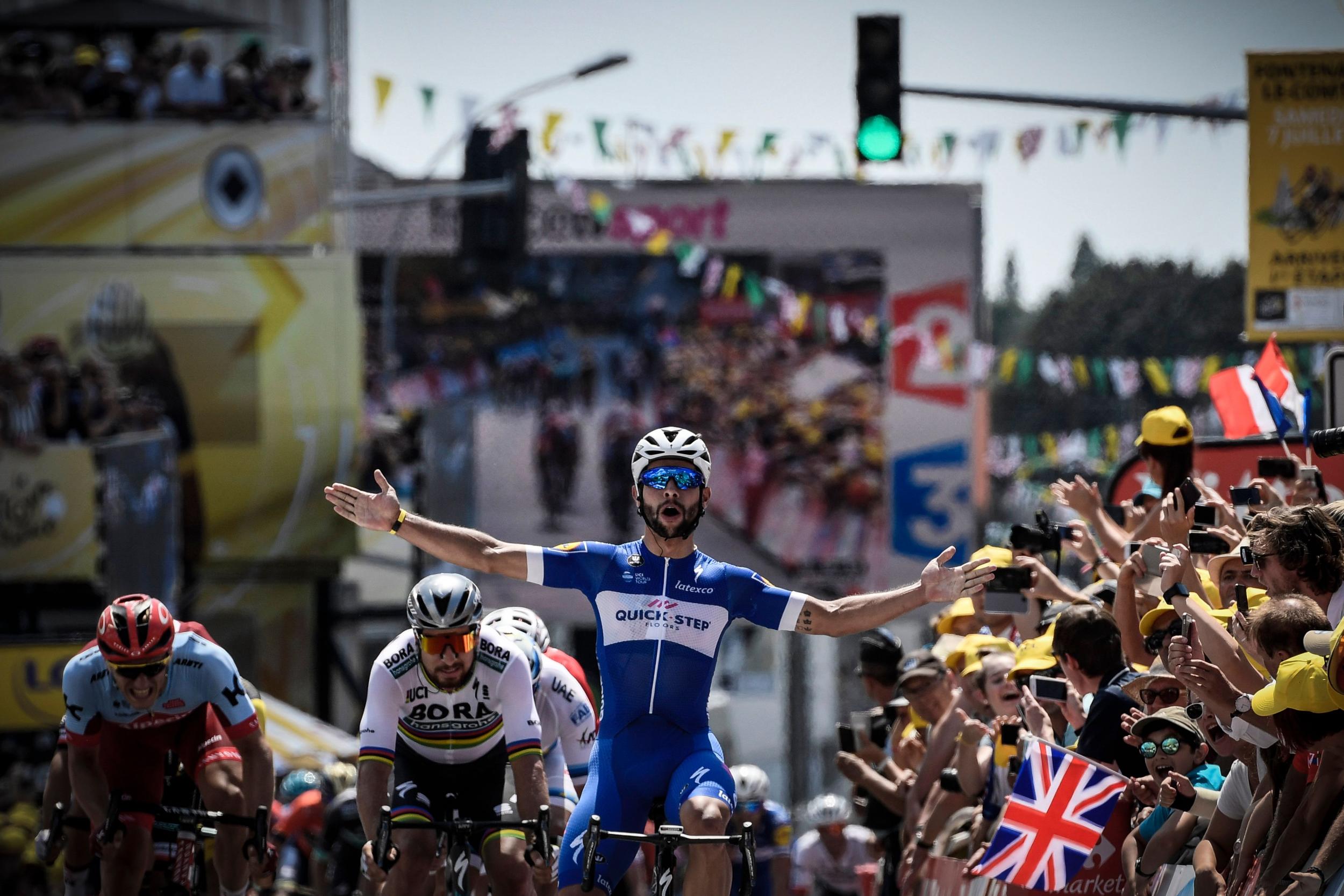 4/84

Stage one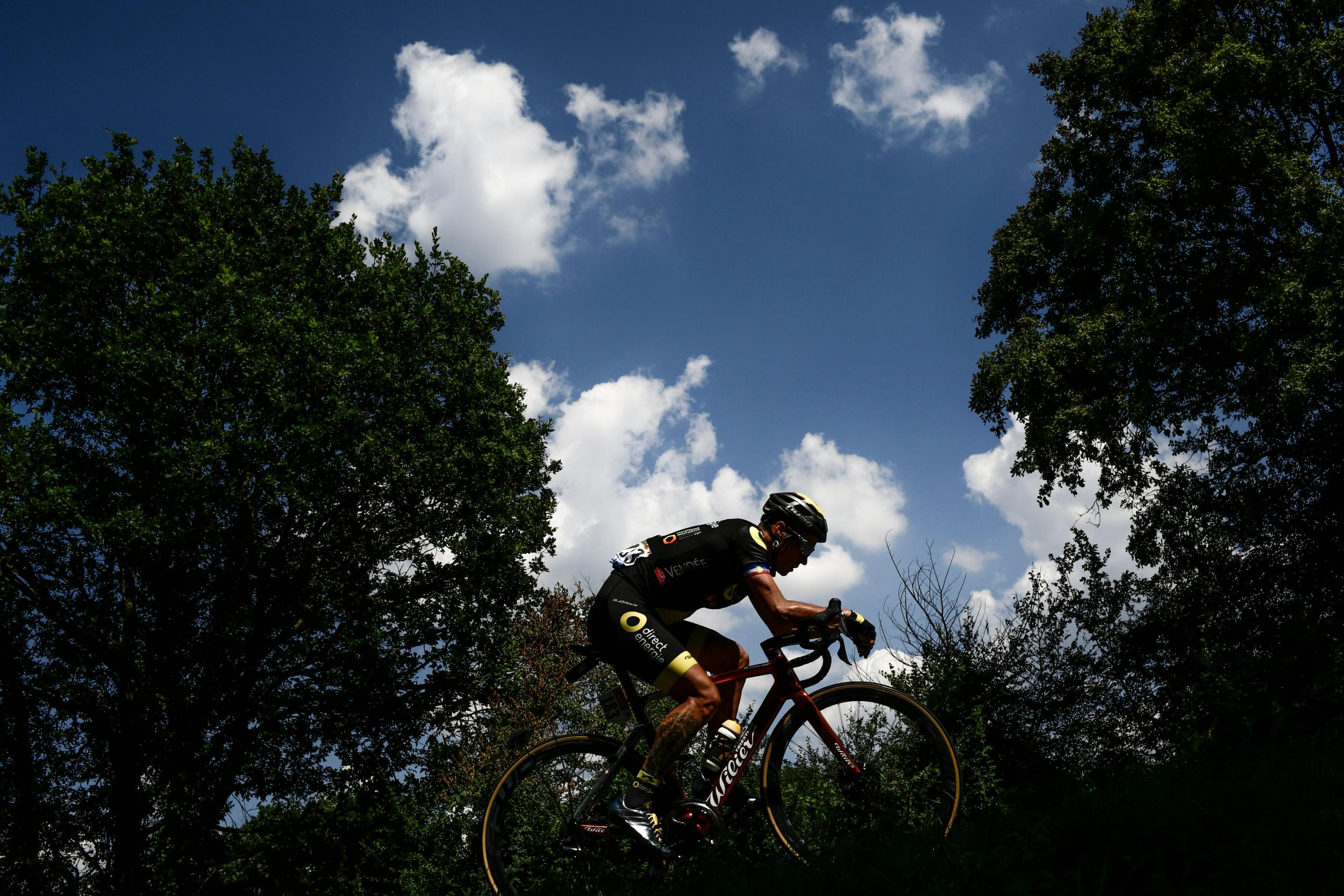 5/84

Stage two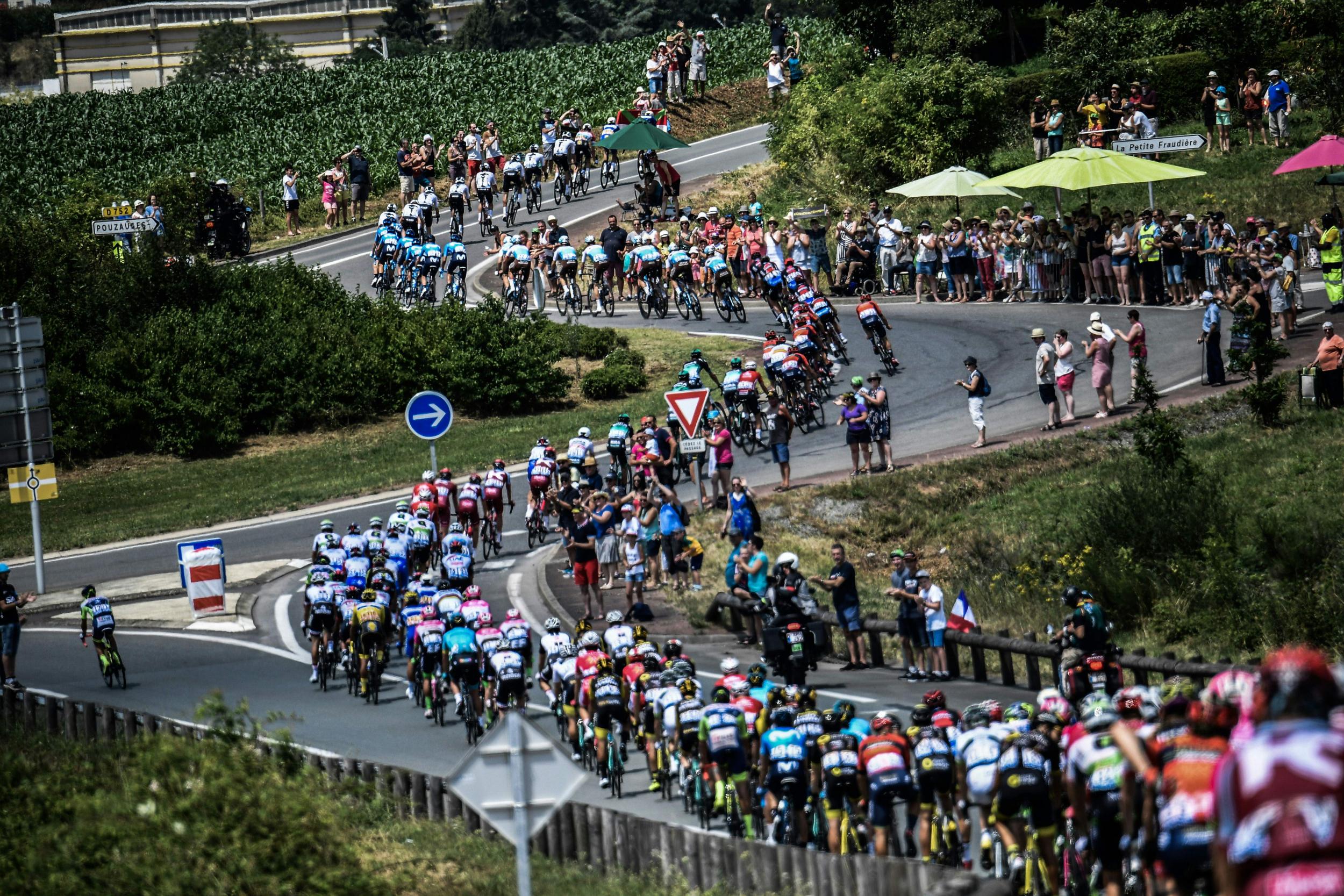 6/84

Stage two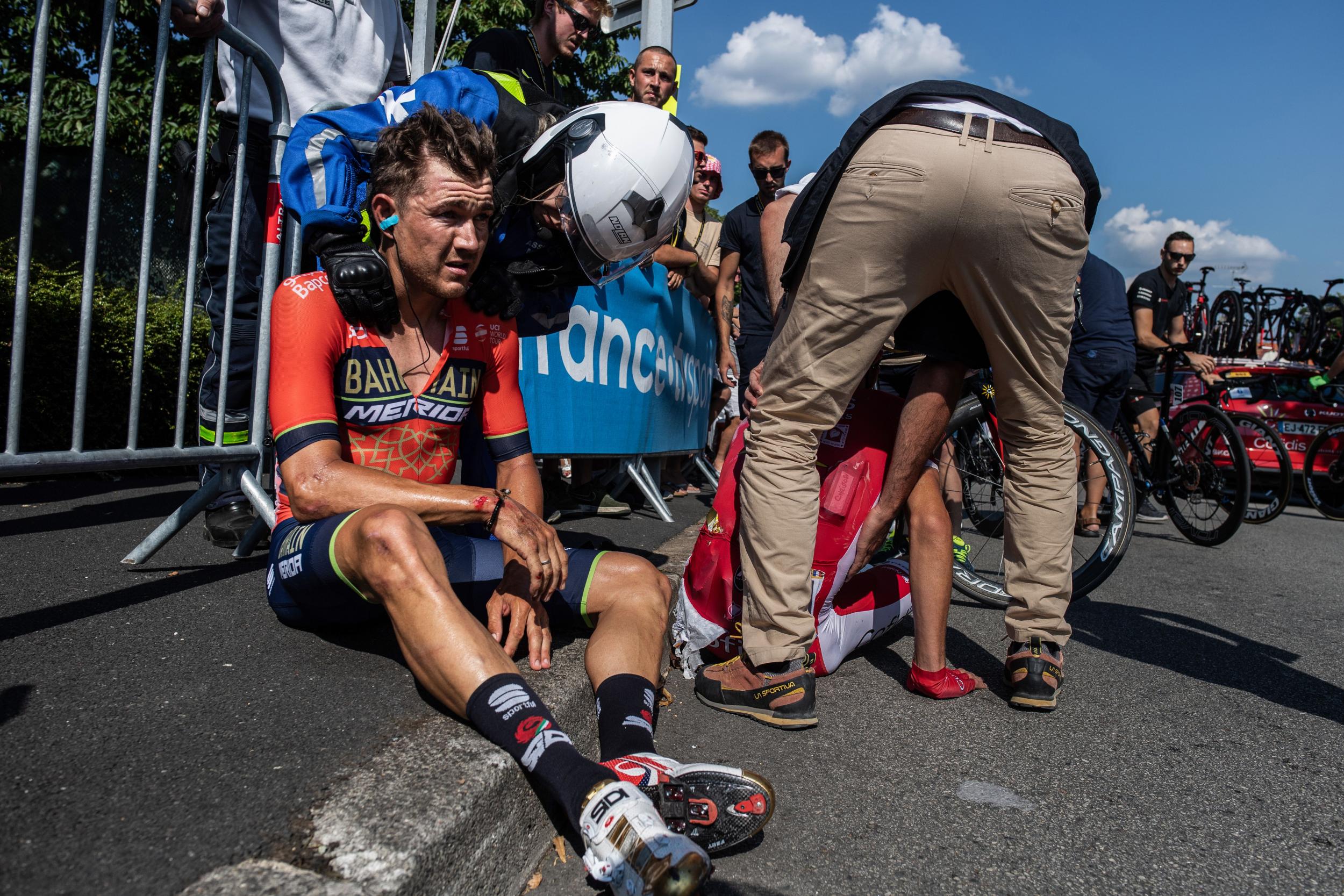 7/84

Stage two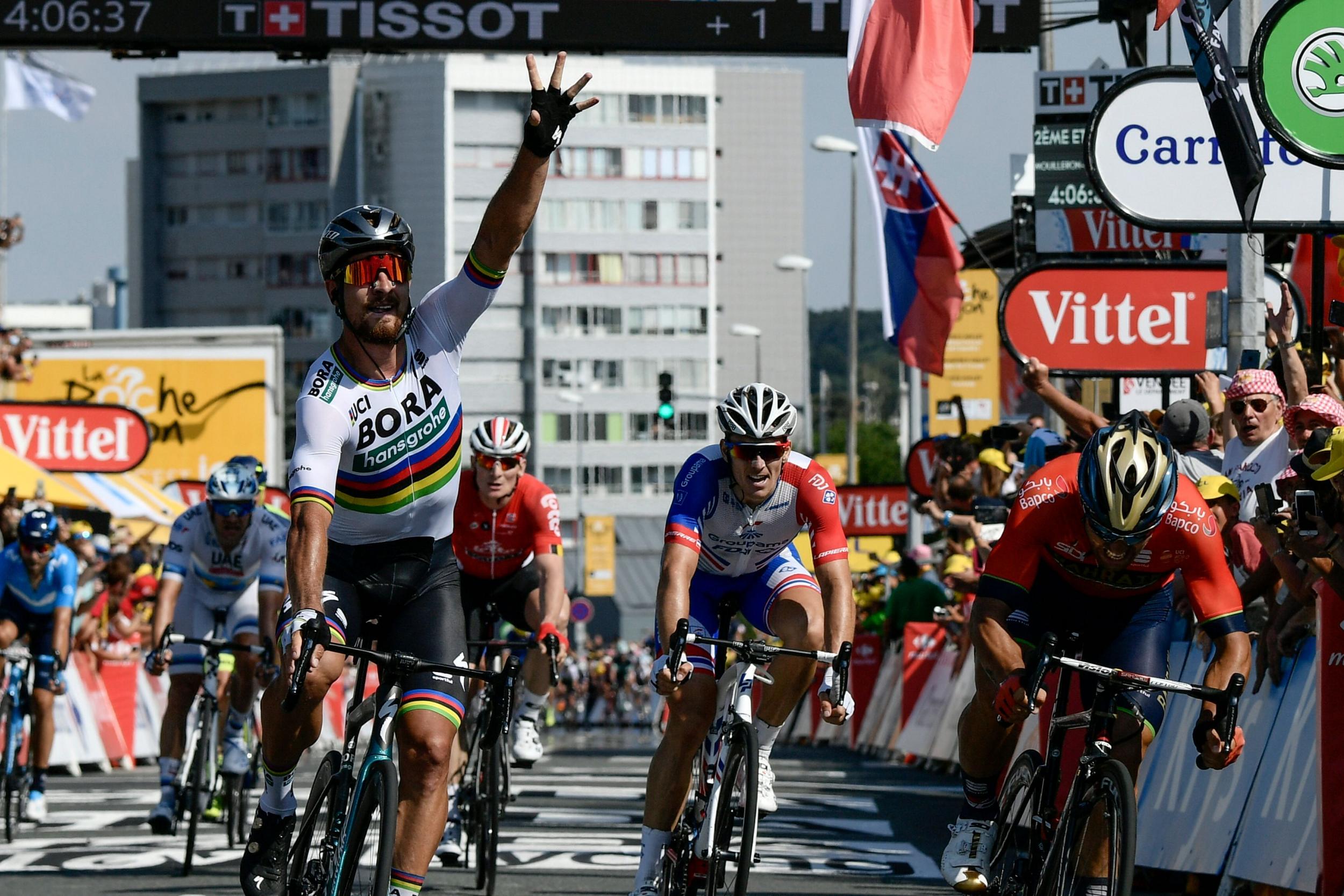 8/84

Stage two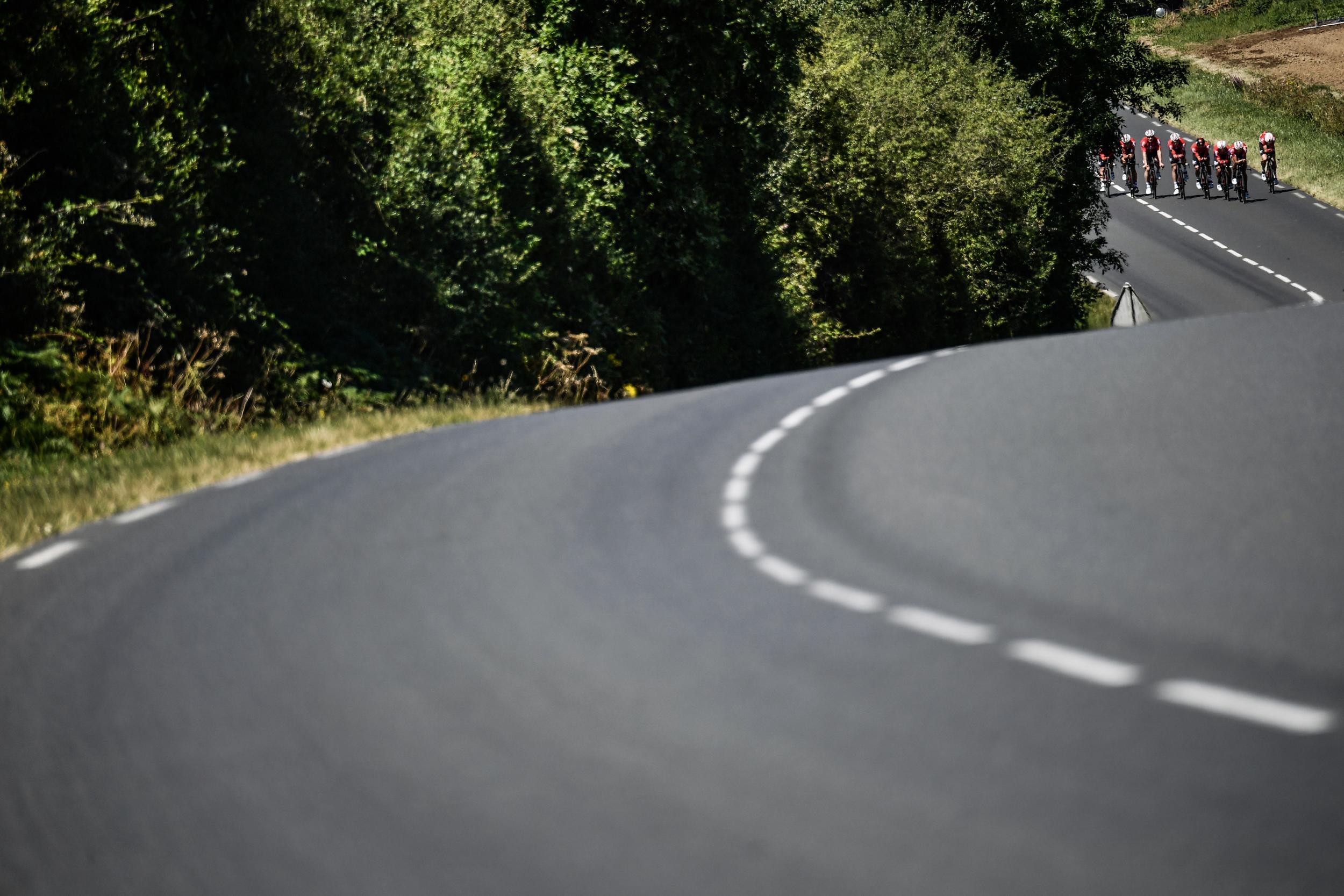 9/84

Stage three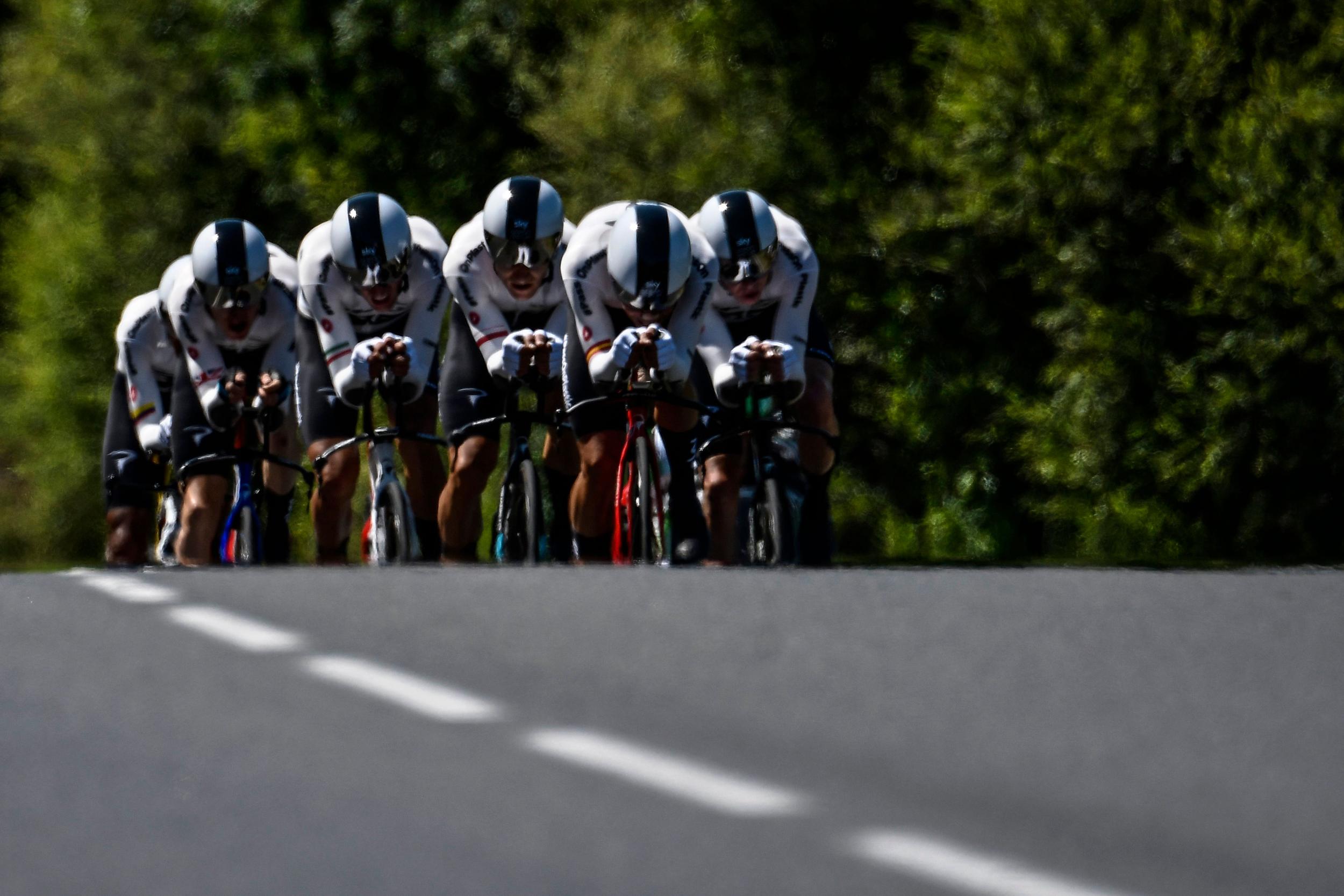 10/84

Stage three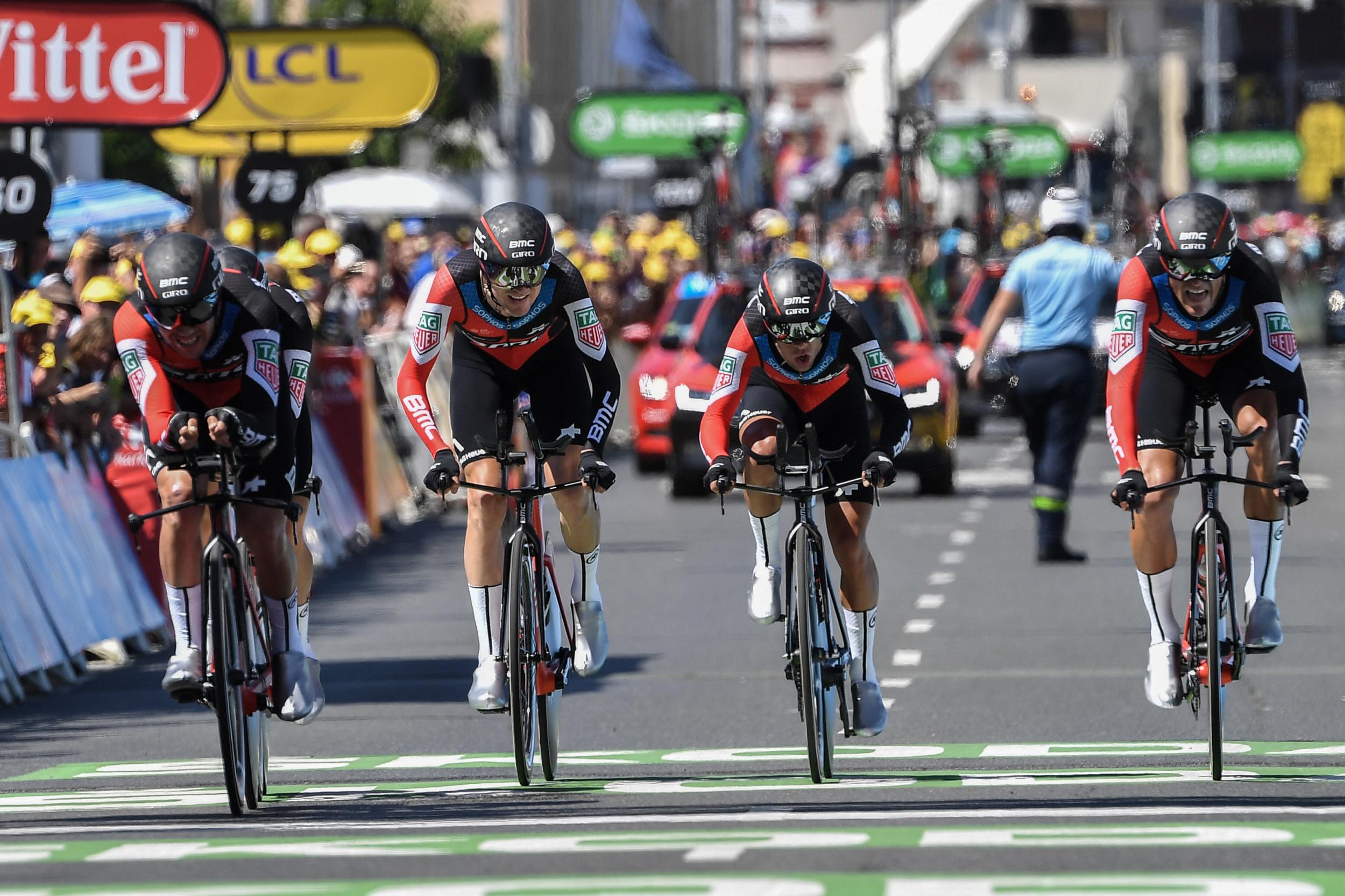 11/84

Stage three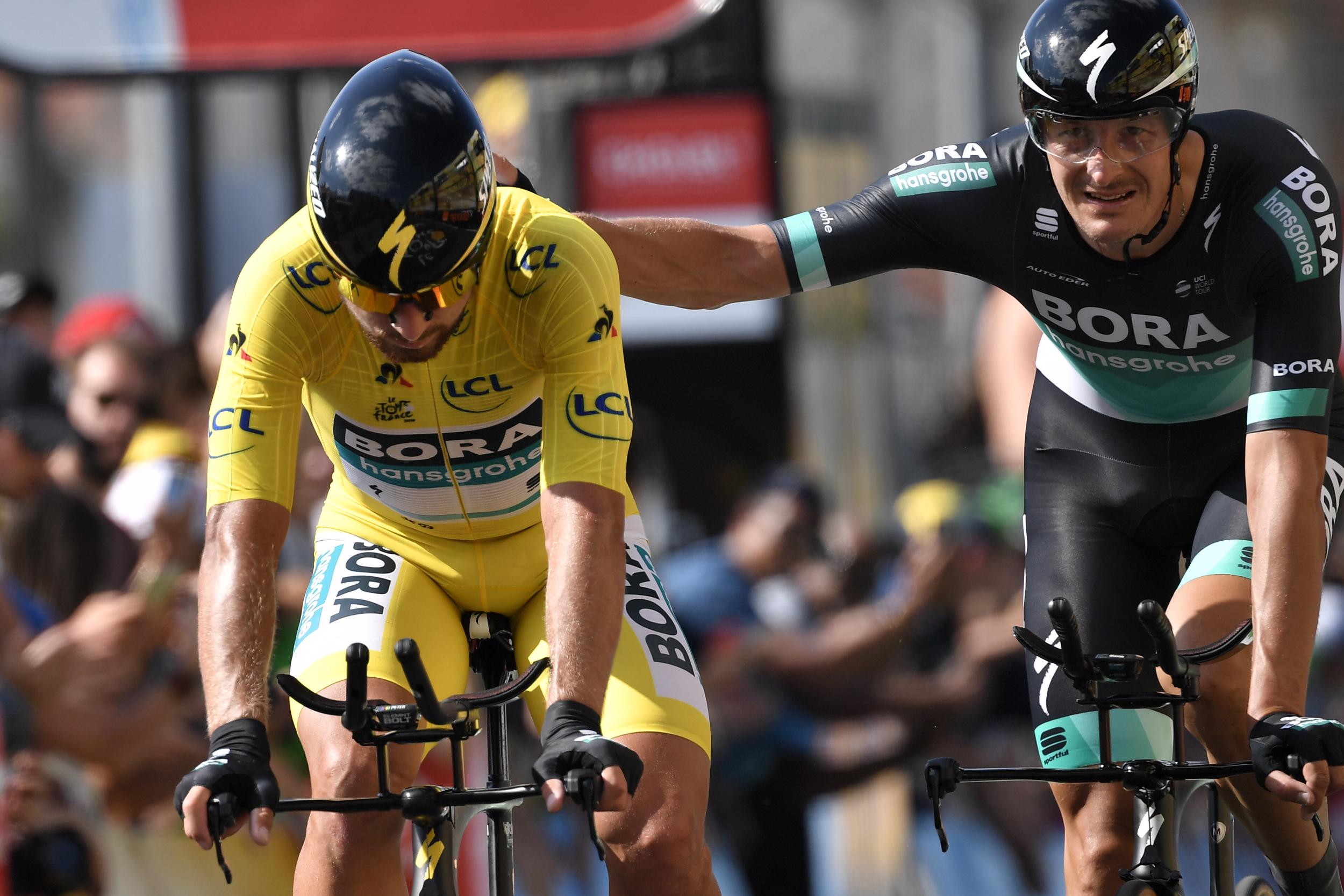 12/84

Stage three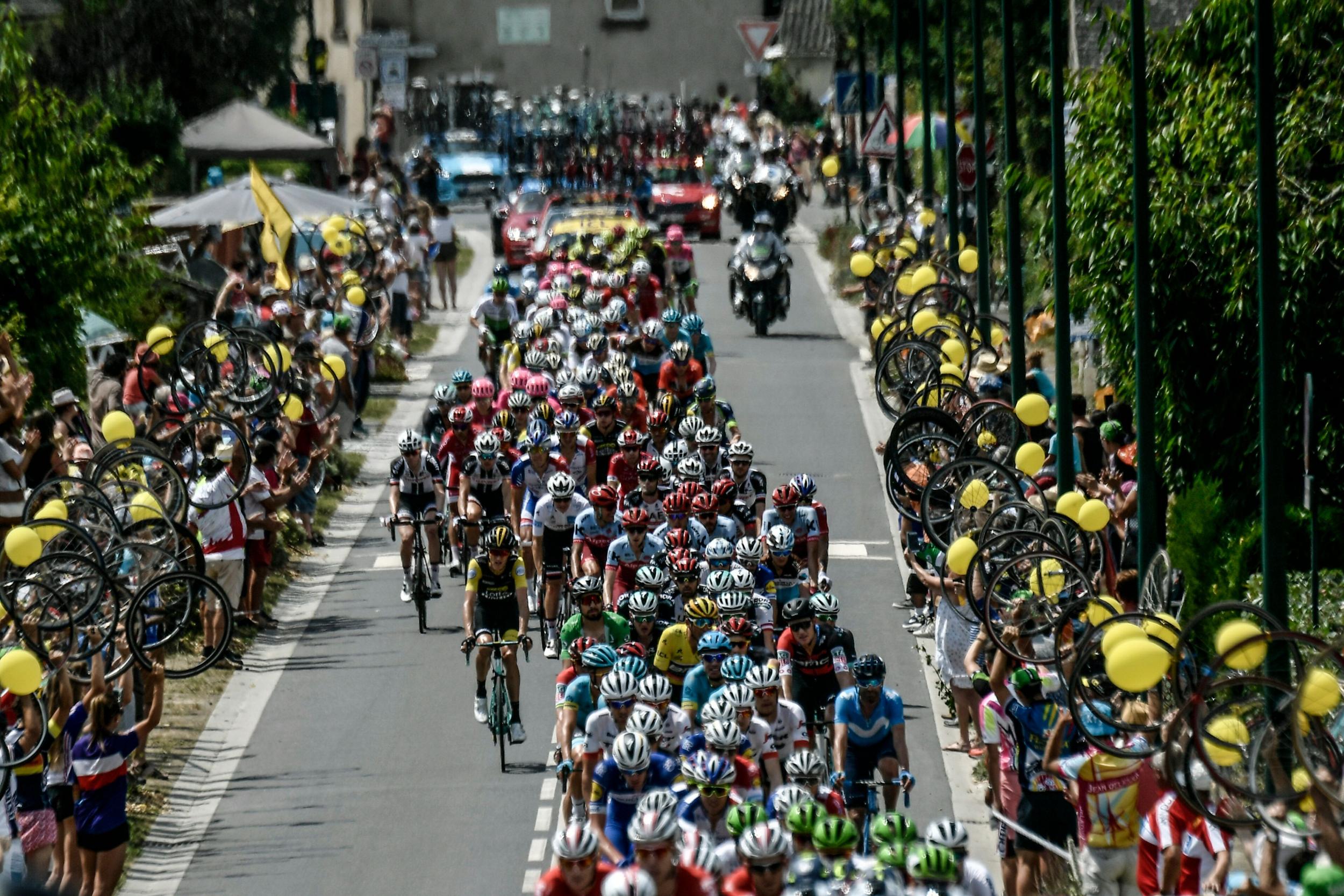 13/84

Stage three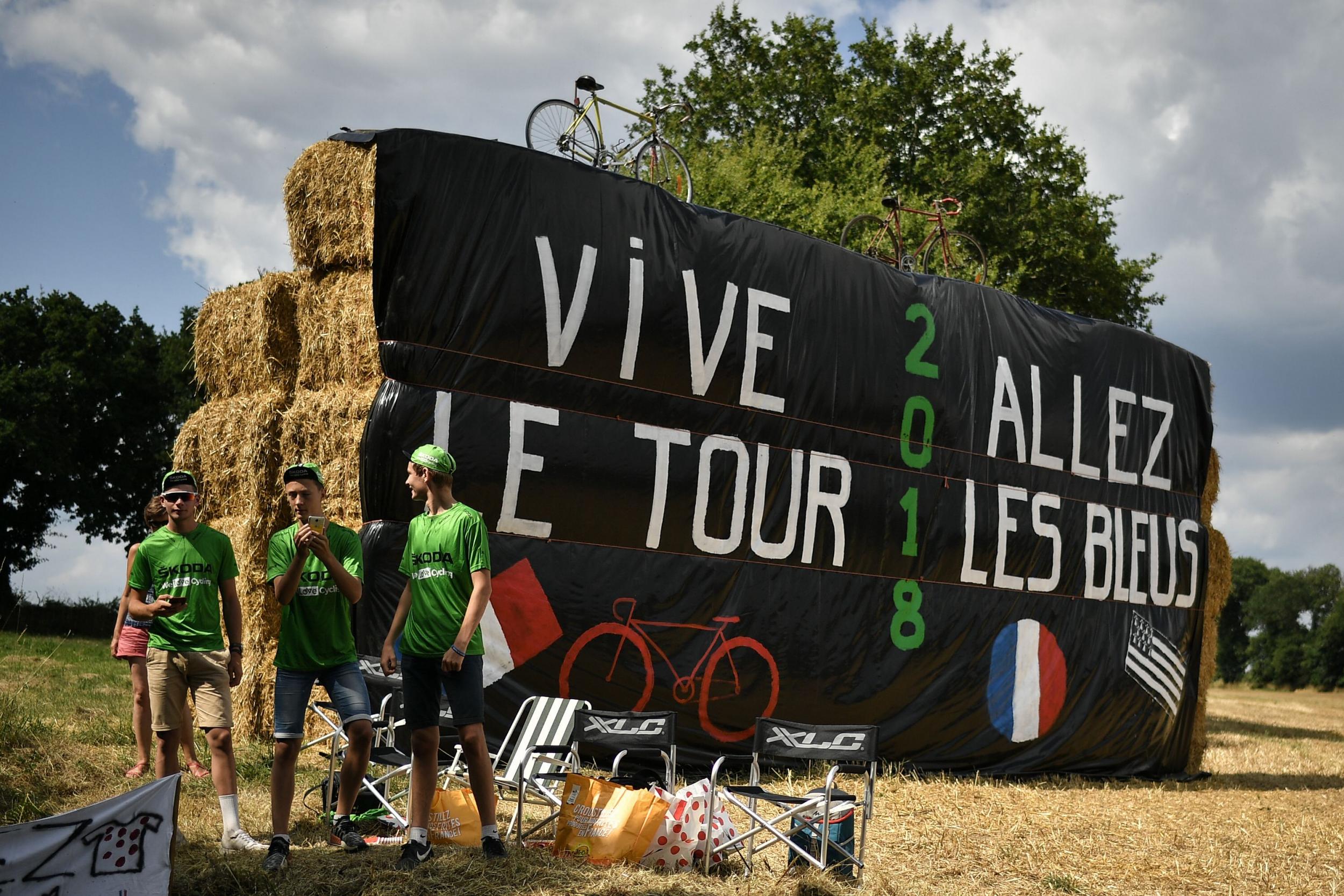 14/84

Stage three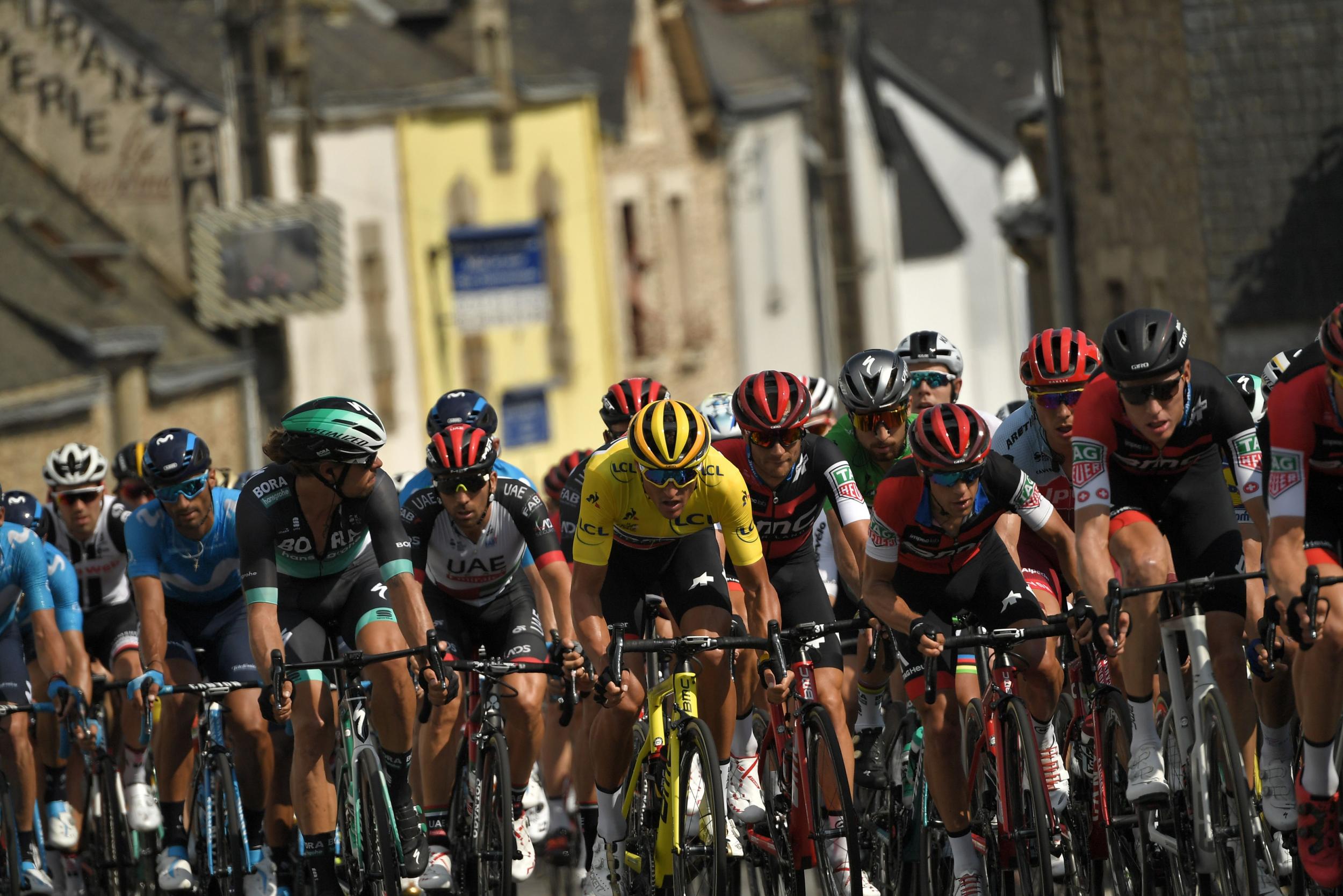 15/84

Stage four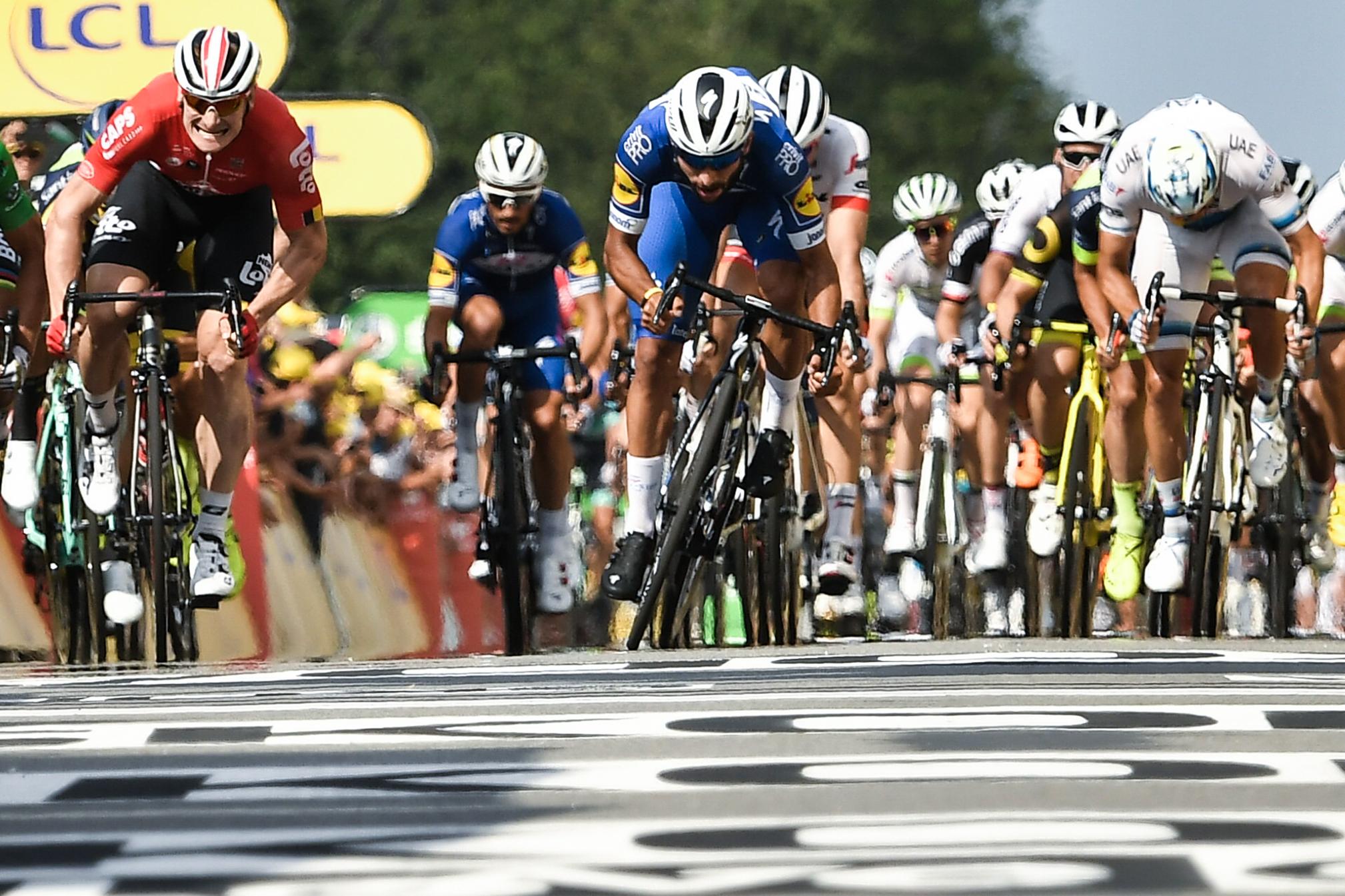 16/84

Stage four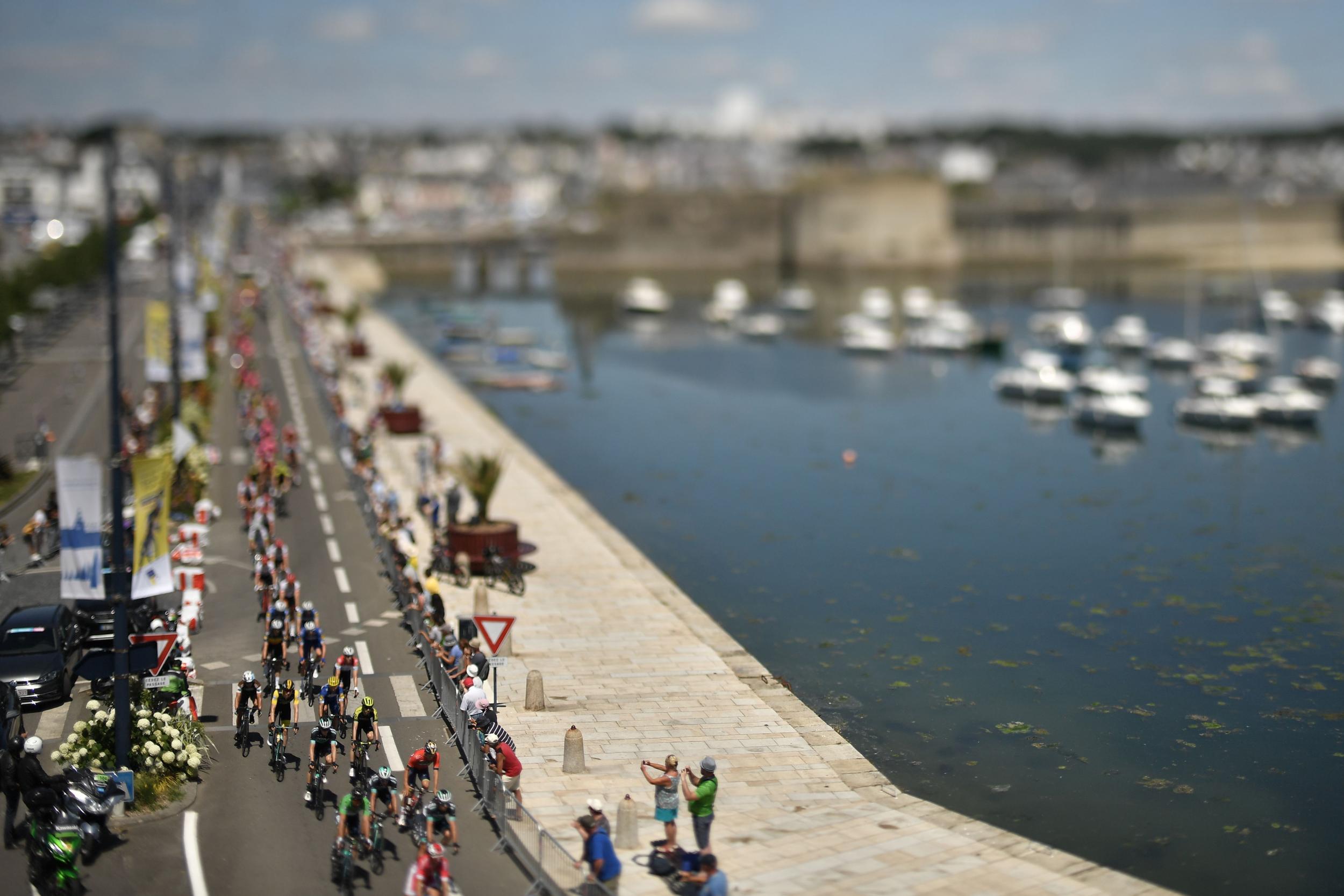 17/84

Stage five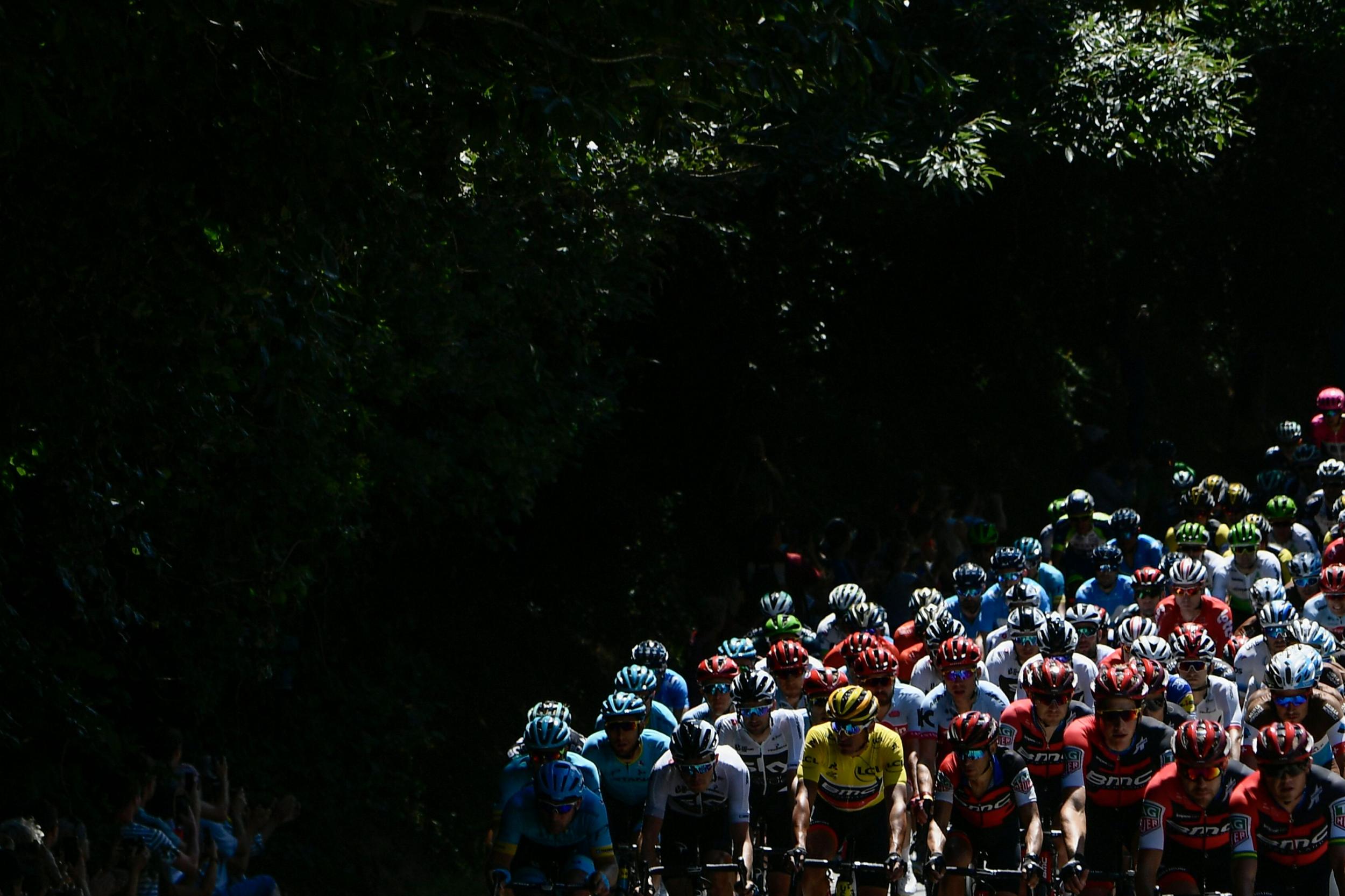 18/84

Stage five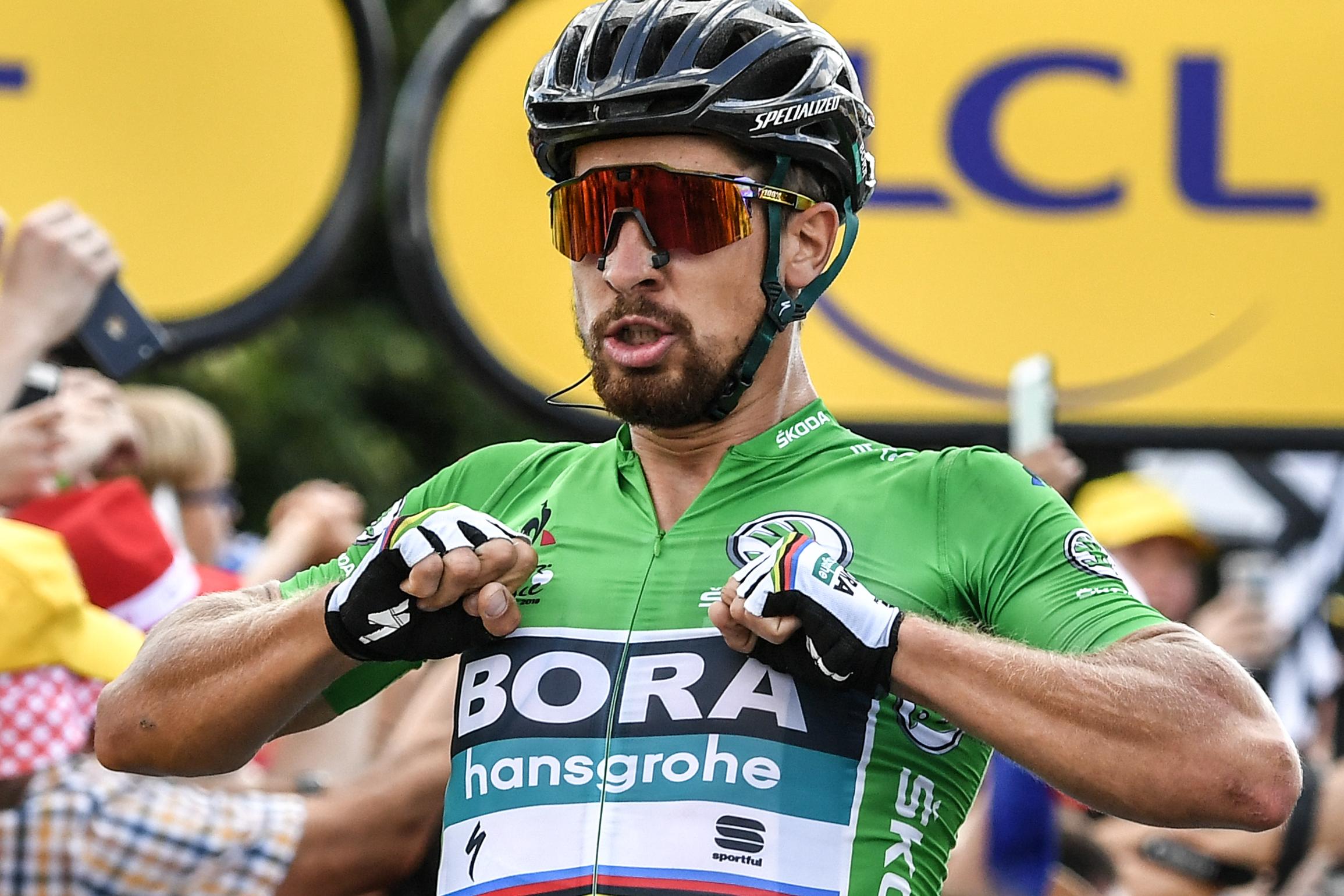 19/84

Stage five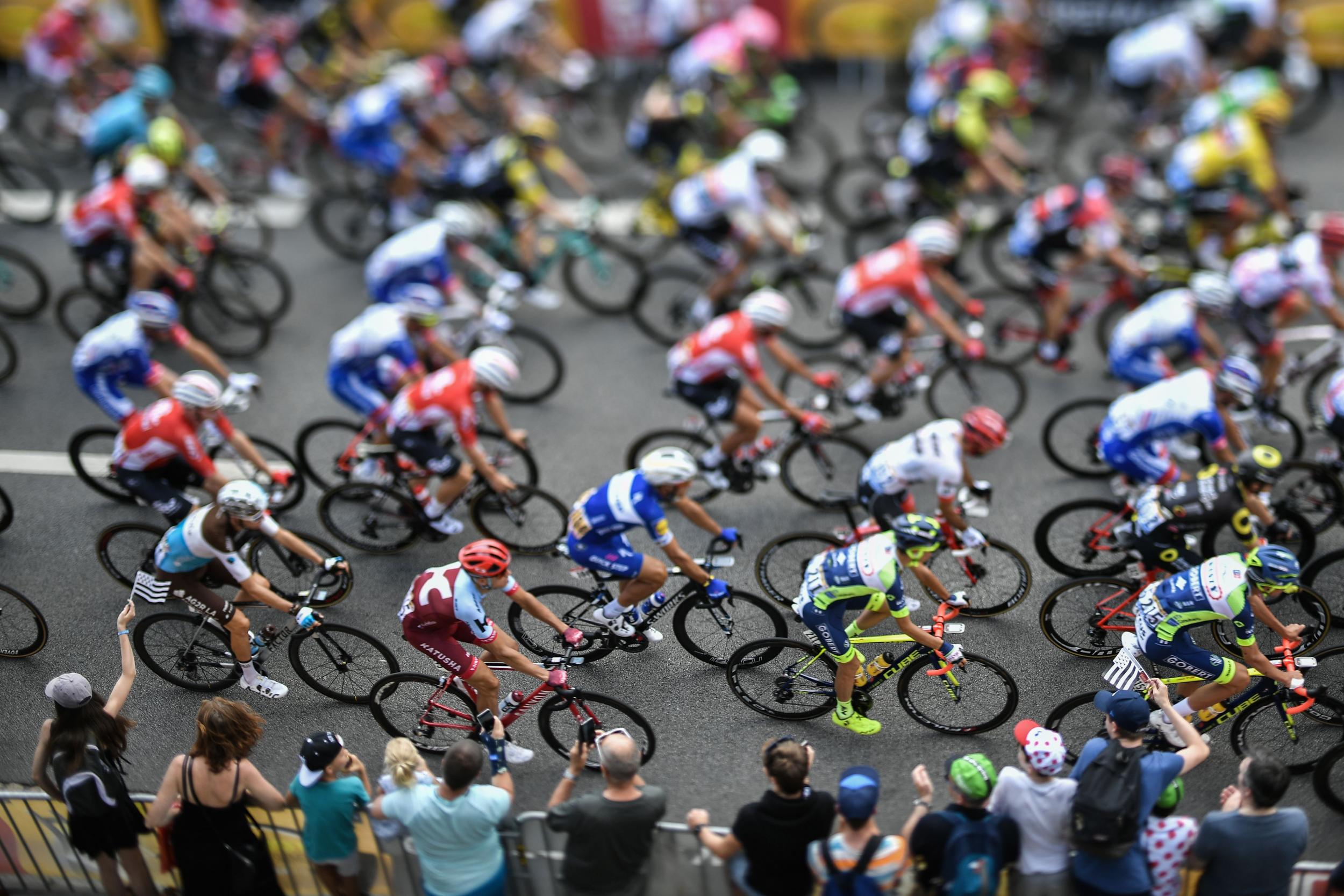 20/84

Stage six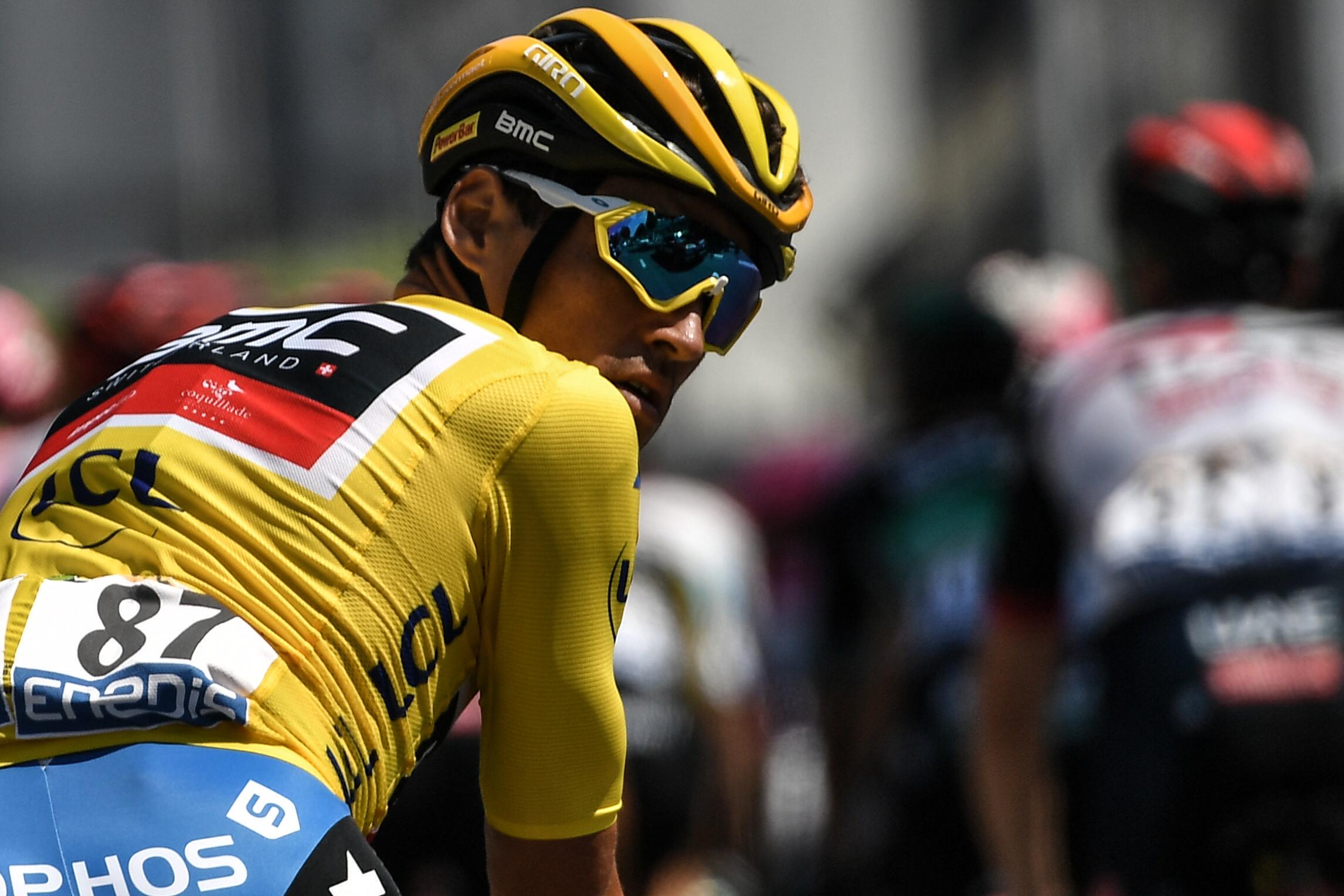 21/84

Stage six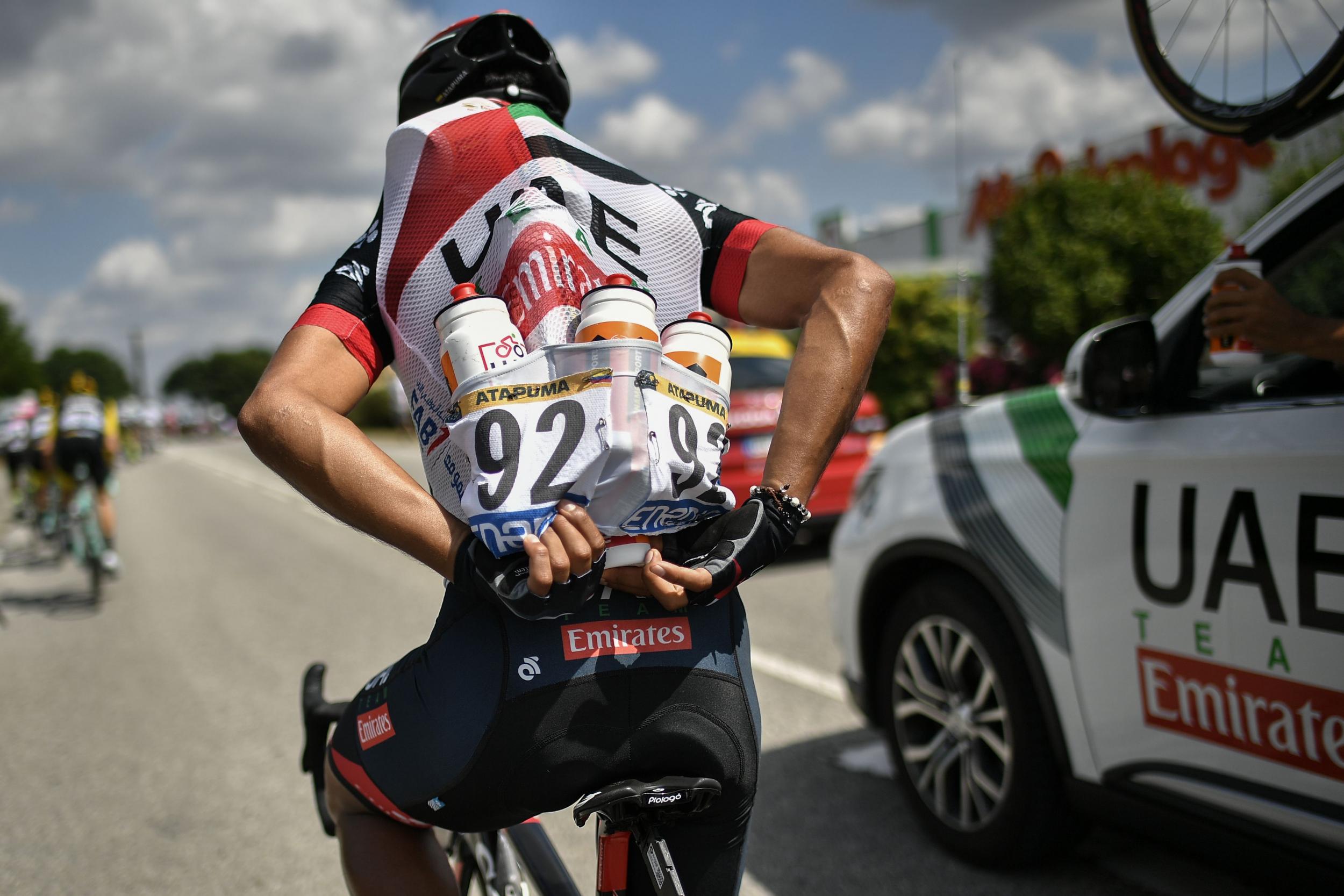 22/84

Stage six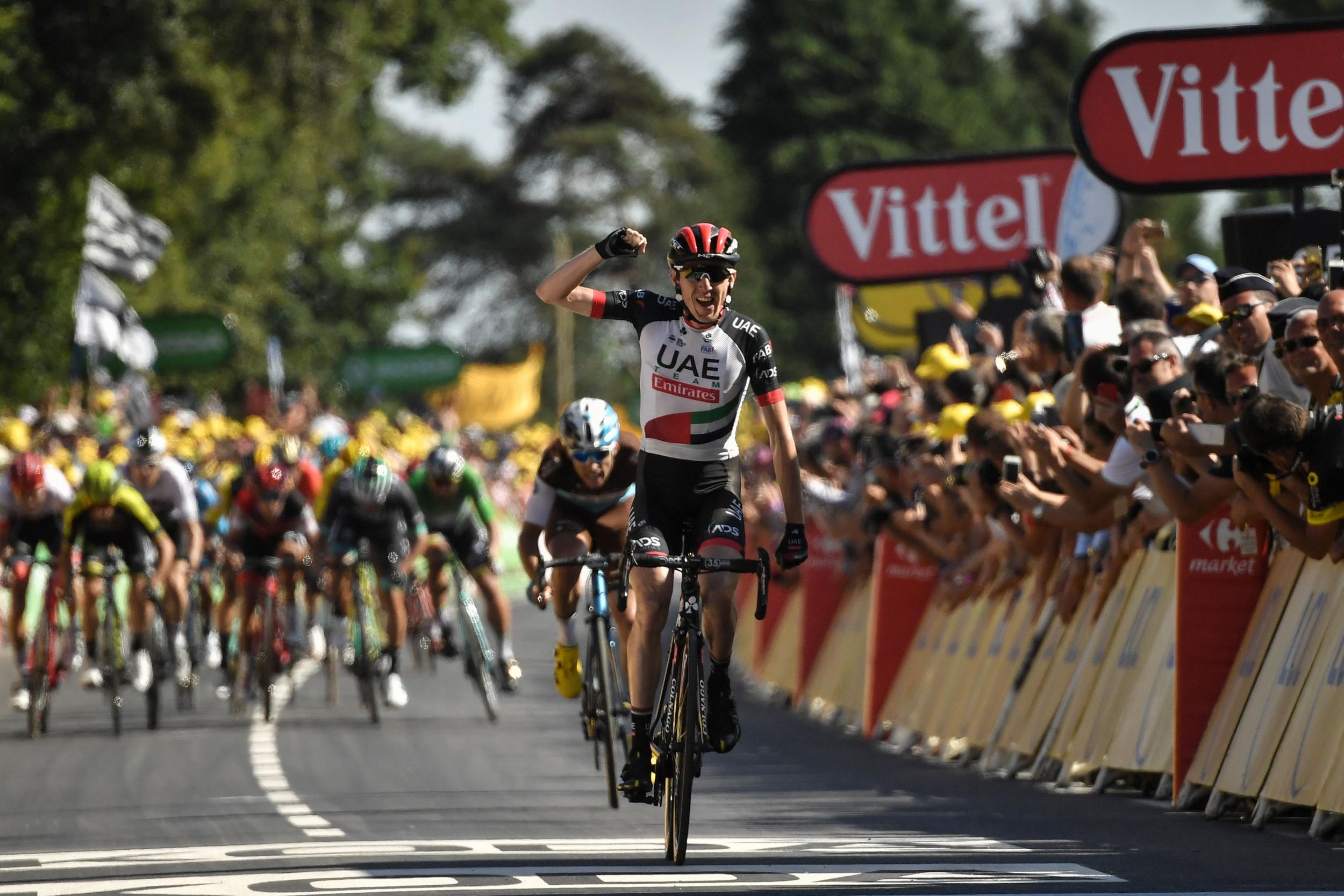 23/84

Stage six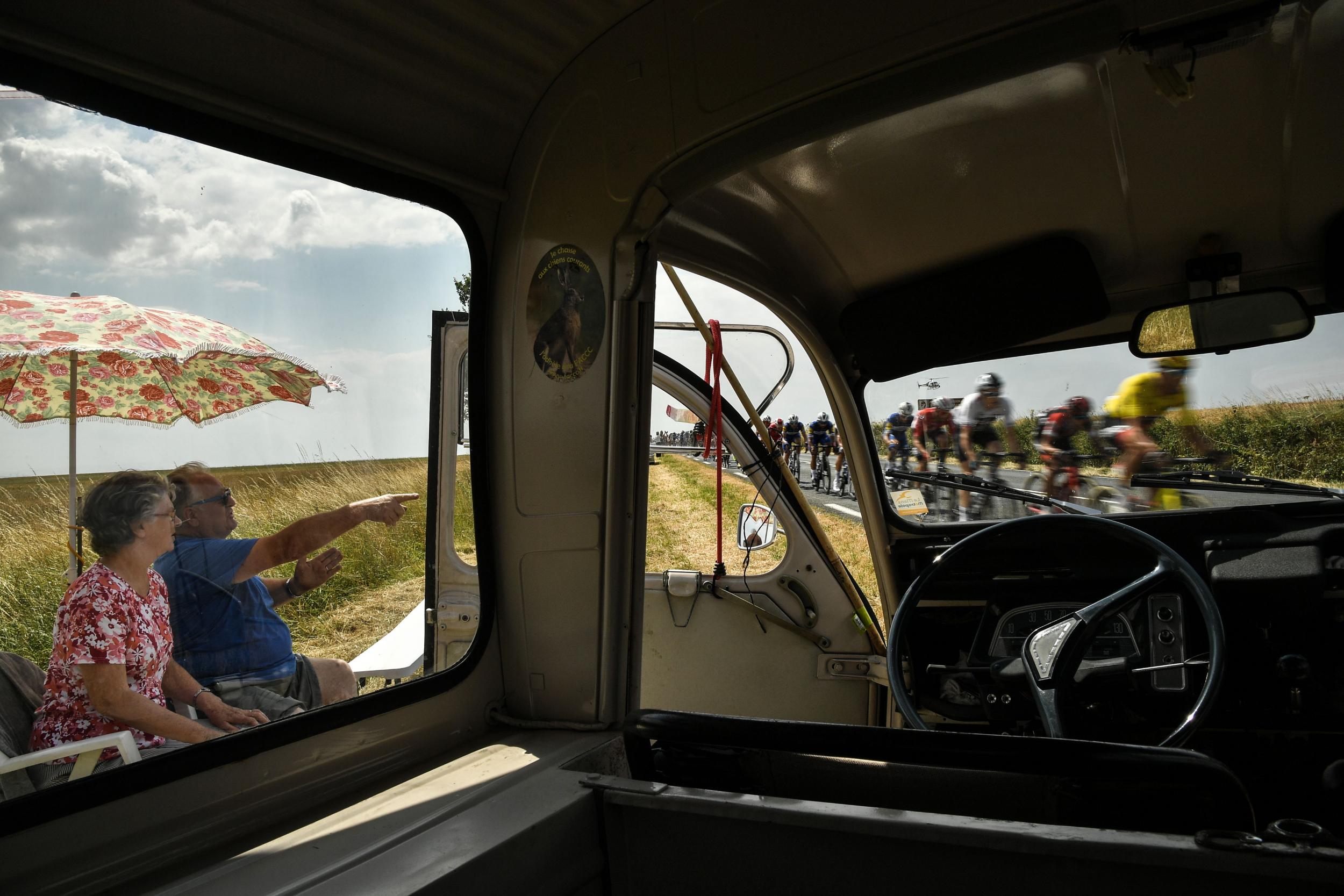 24/84

Stage seven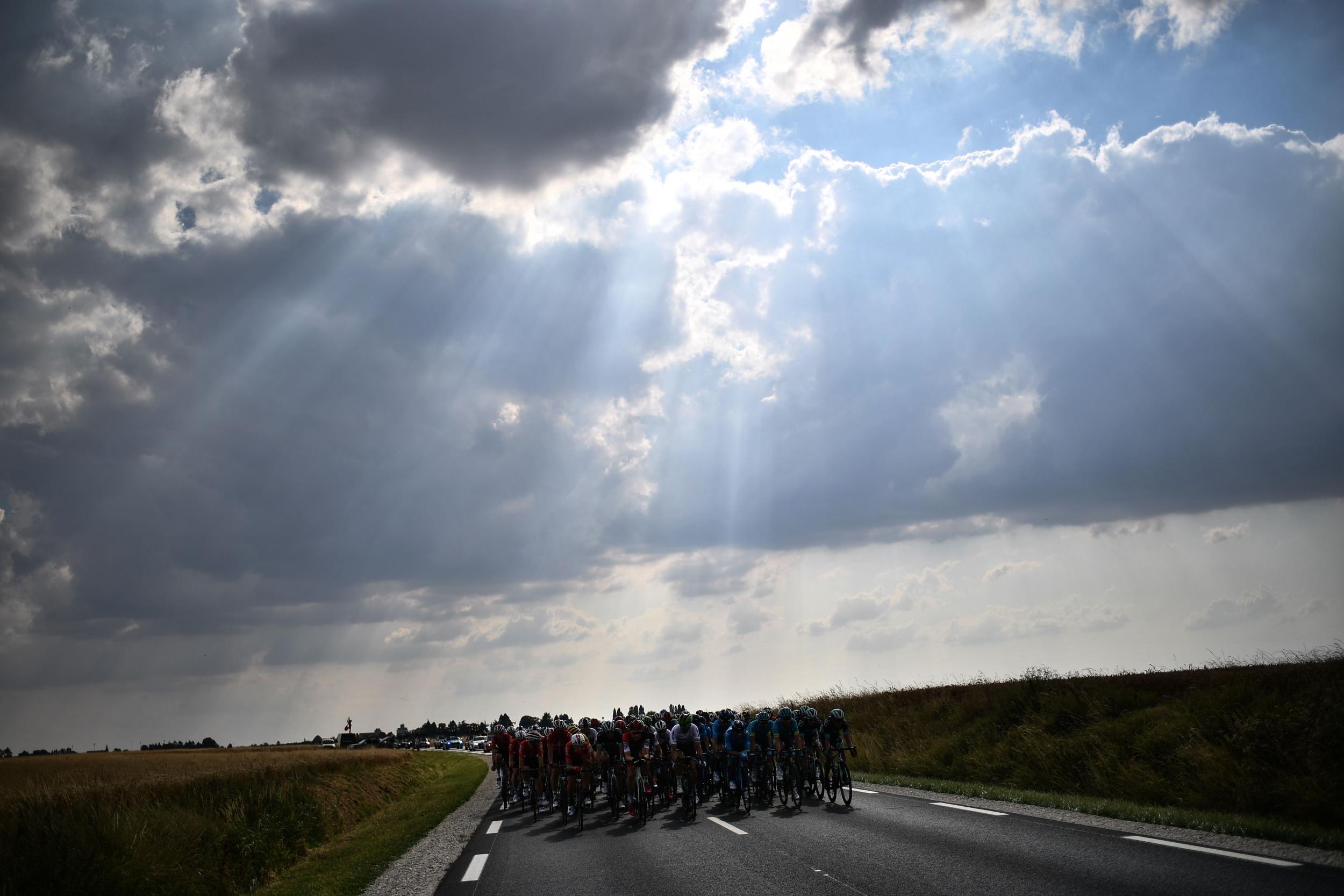 25/84

Stage seven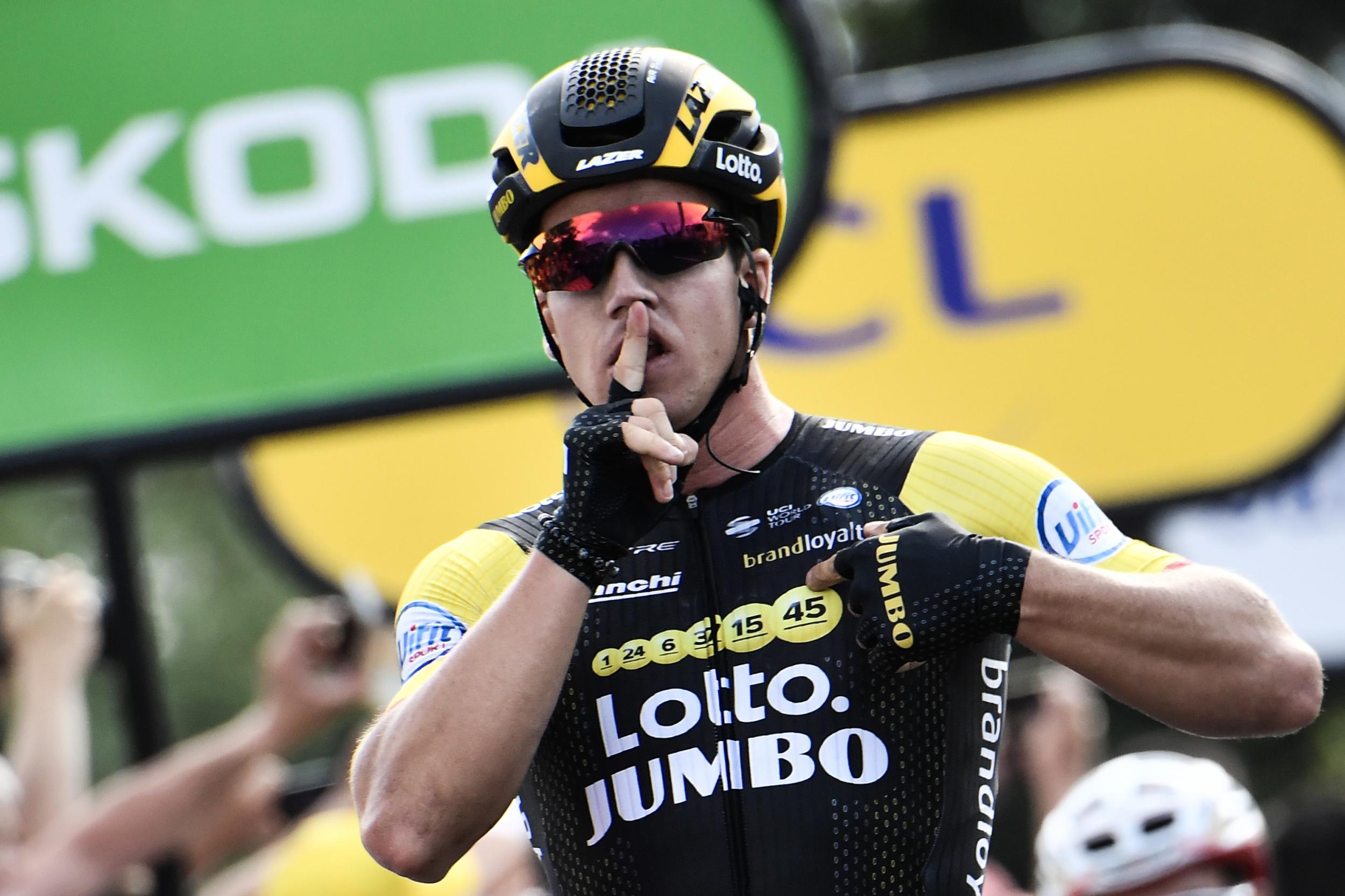 26/84

Stage seven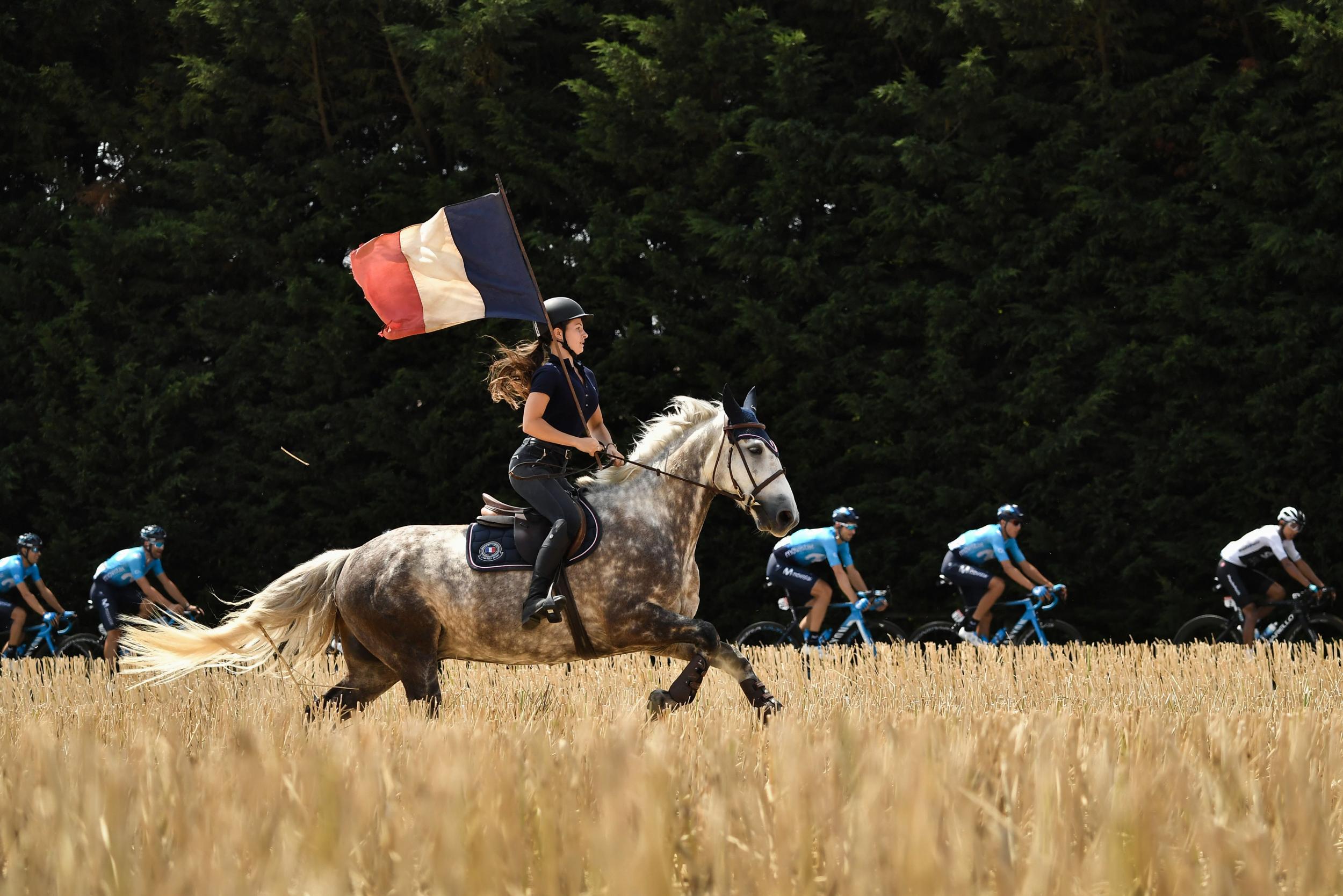 27/84

Stage eight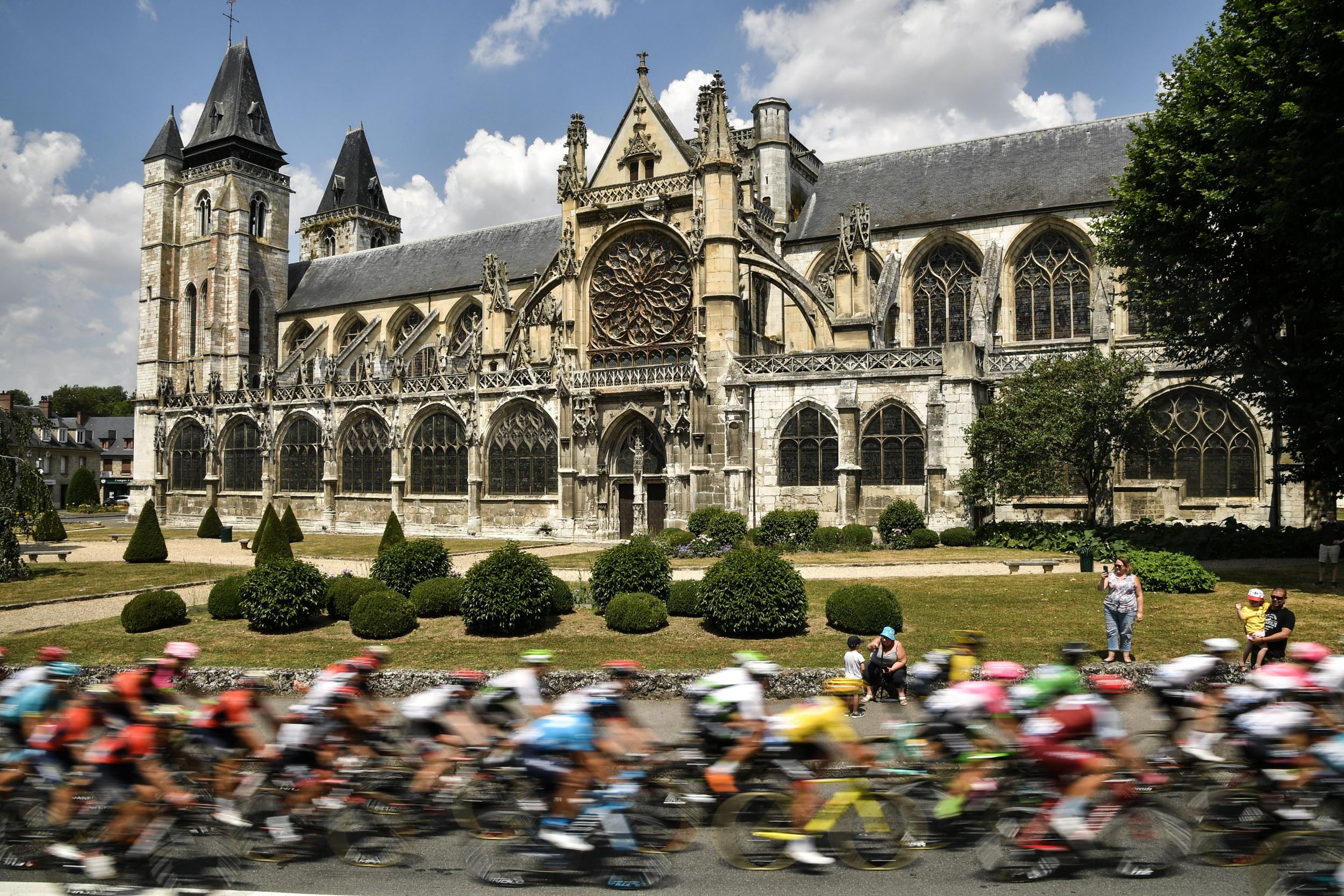 28/84

Stage eight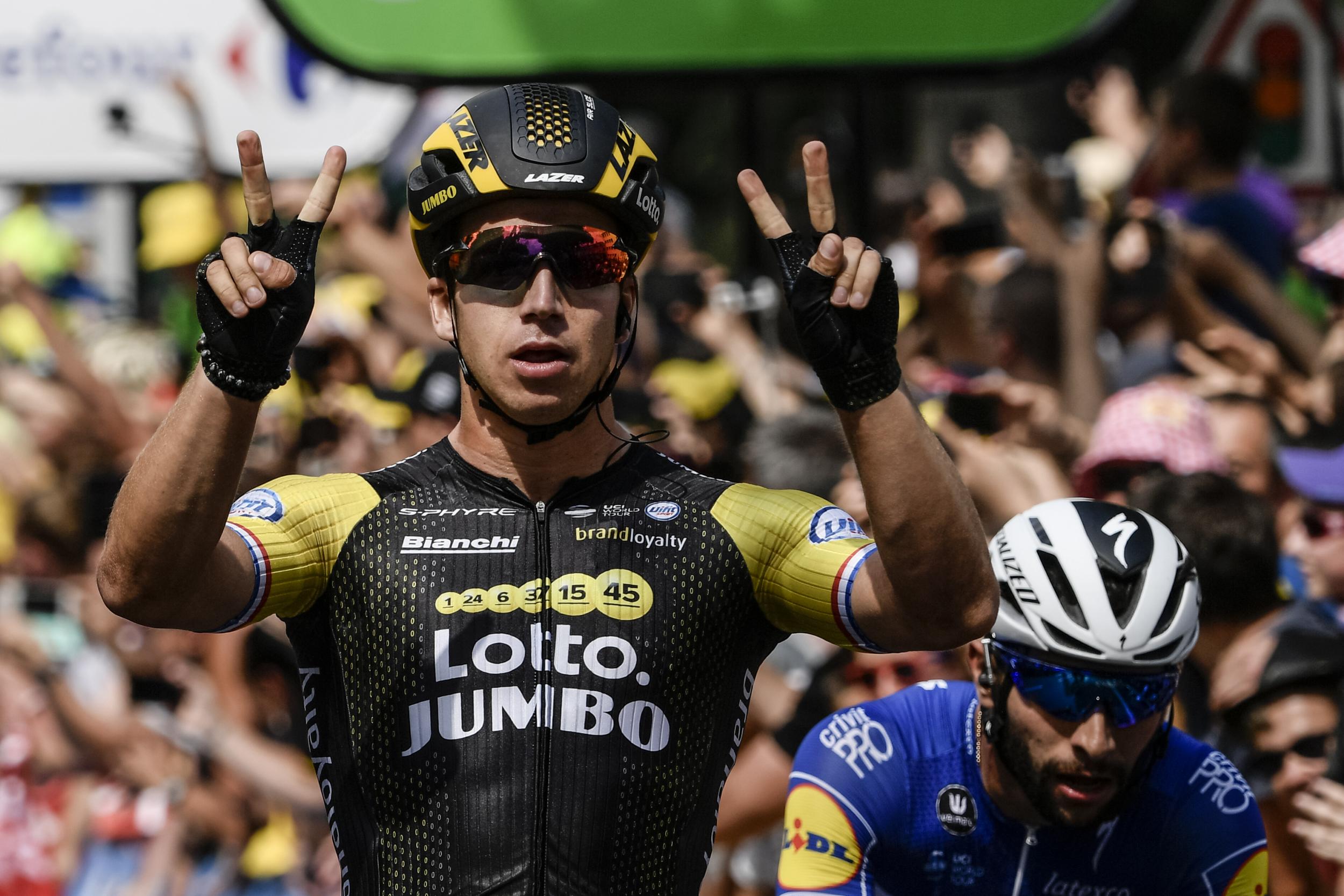 29/84

Stage right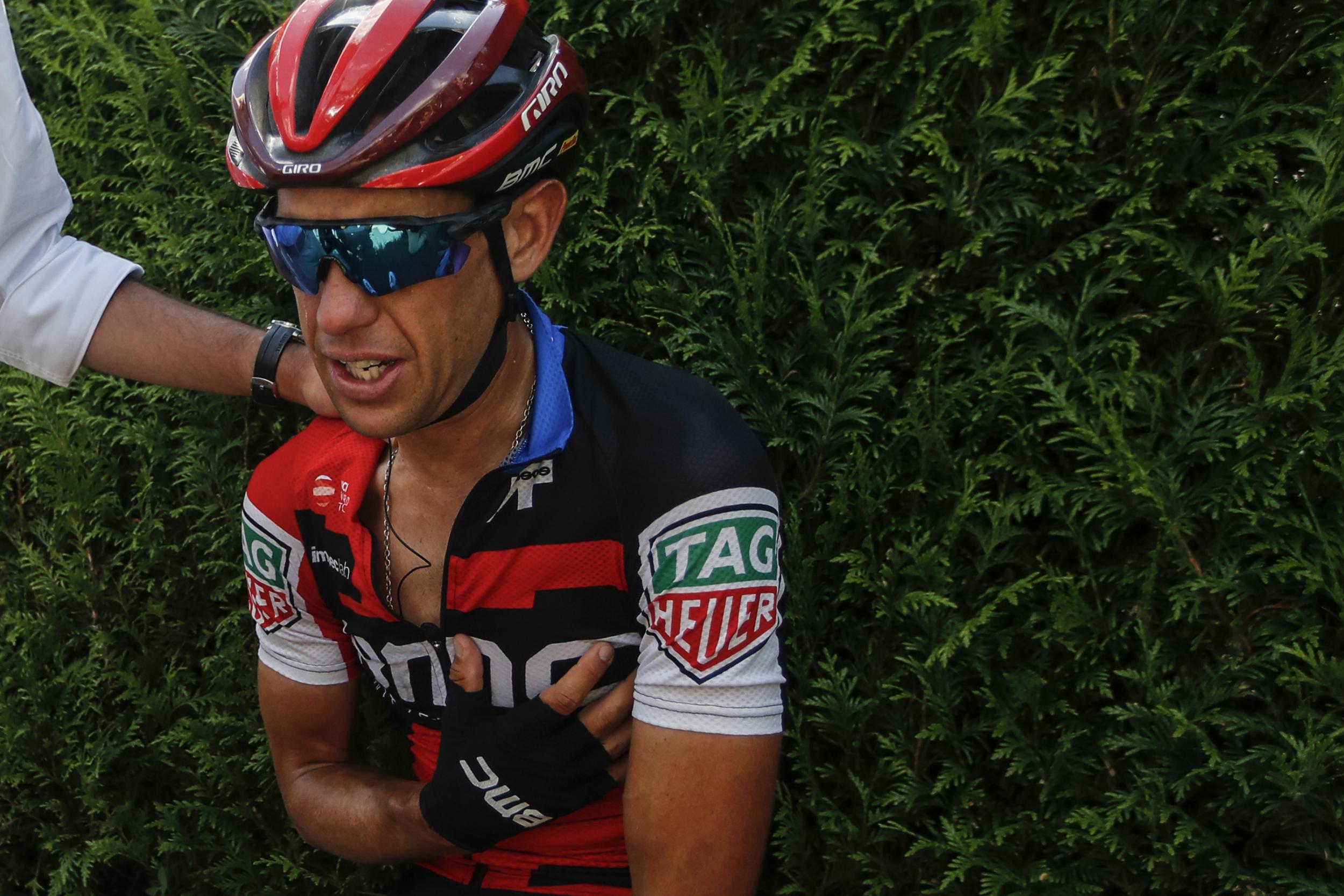 30/84

Stage nine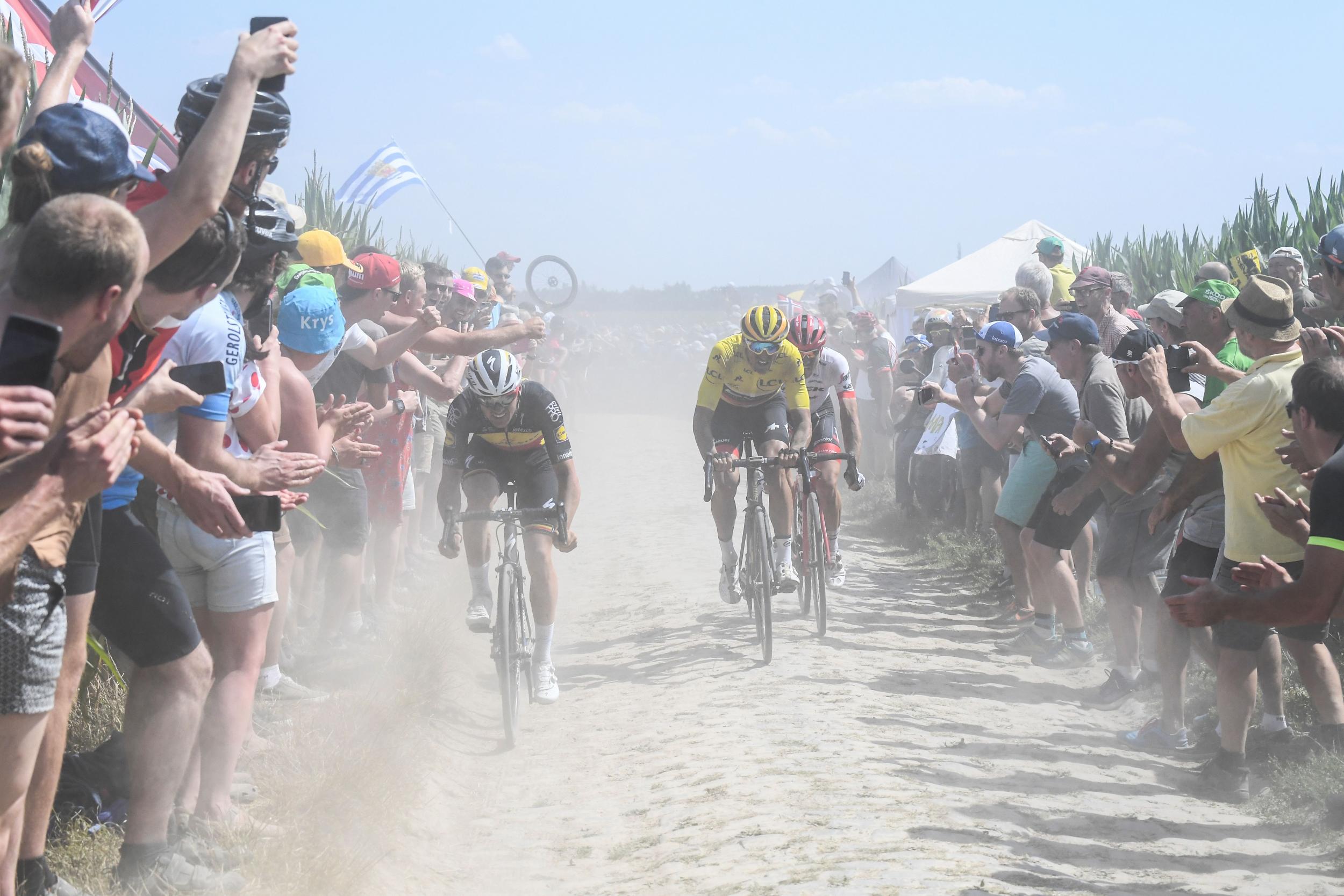 31/84

Stage nine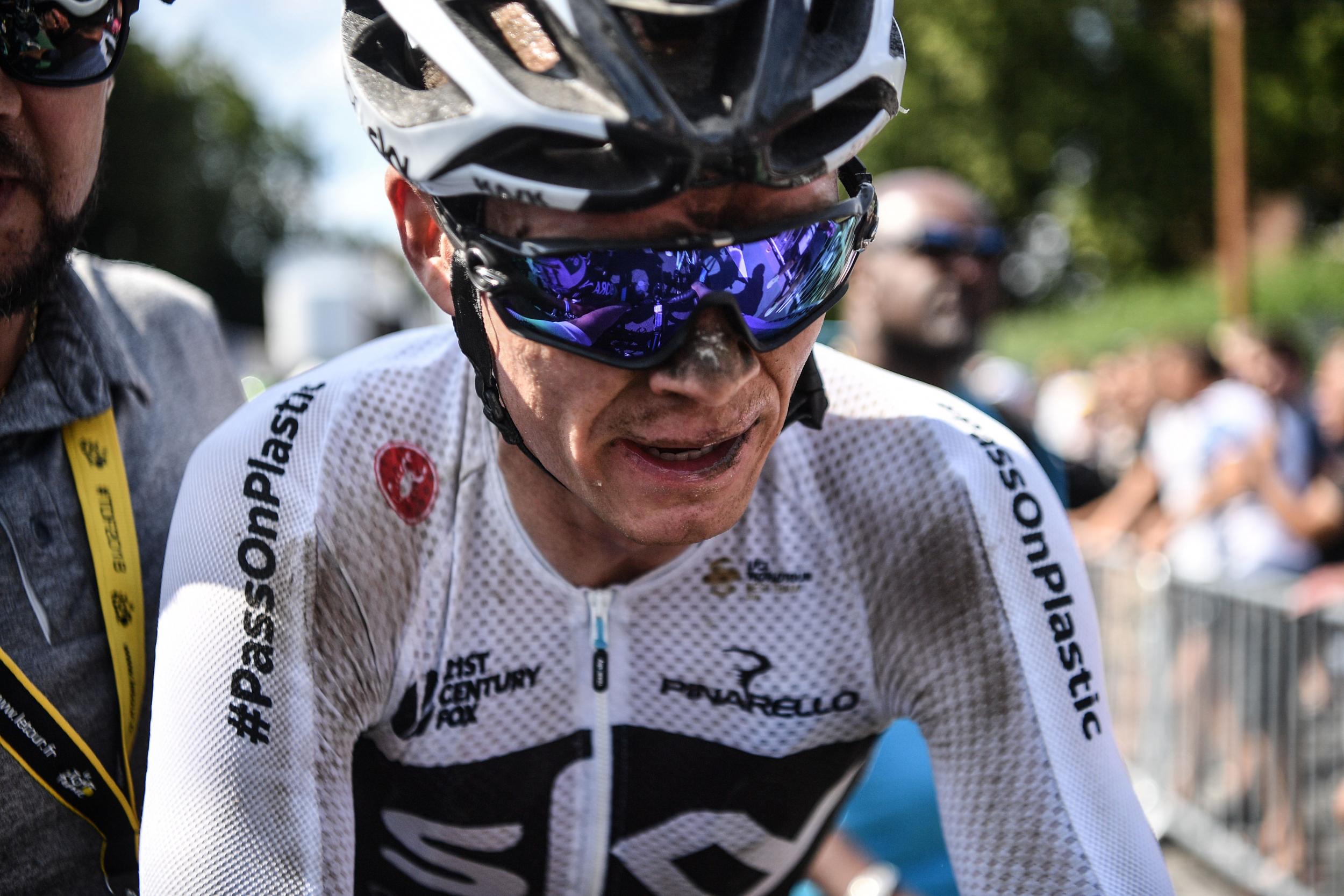 32/84

Stage nine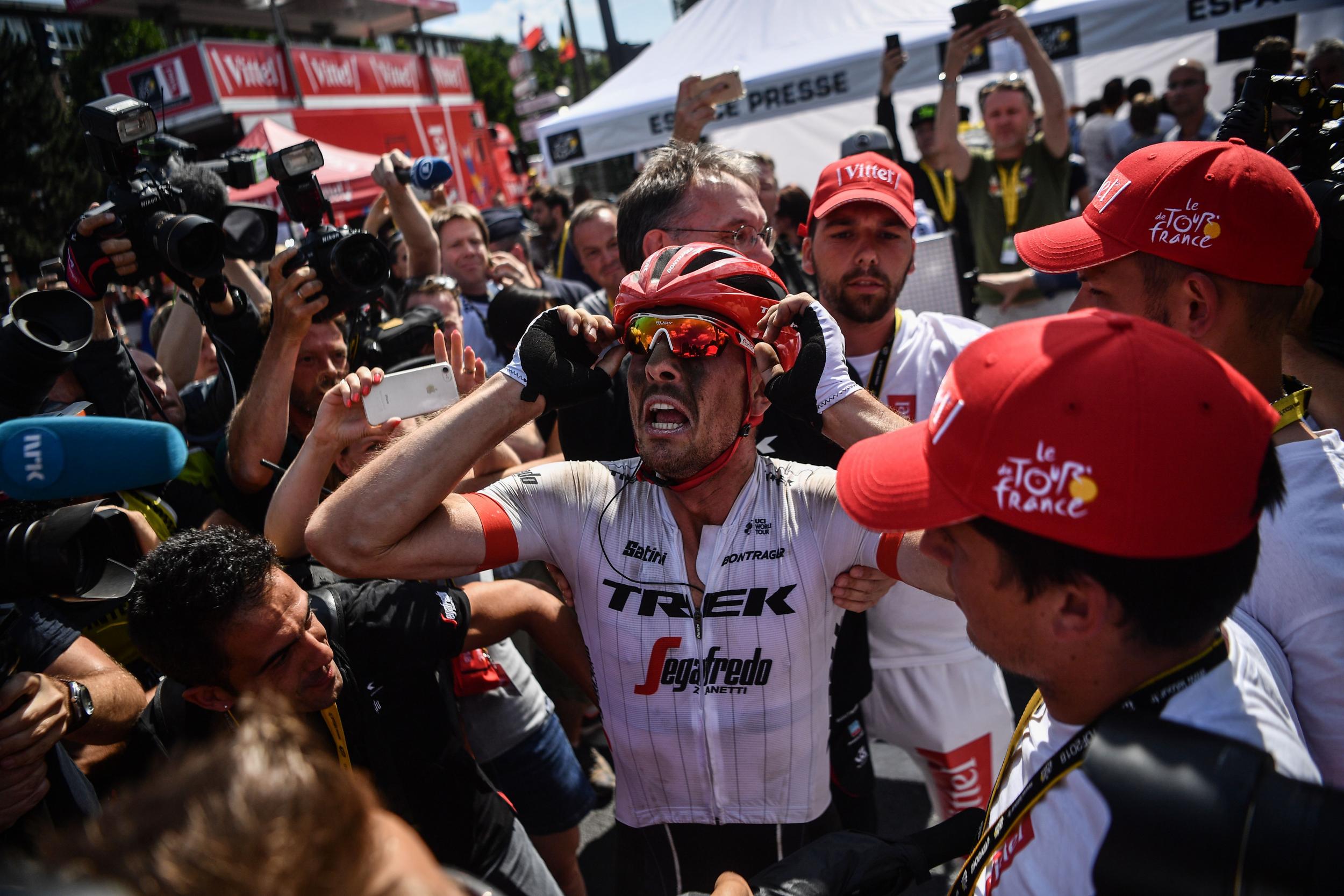 33/84

Stage nine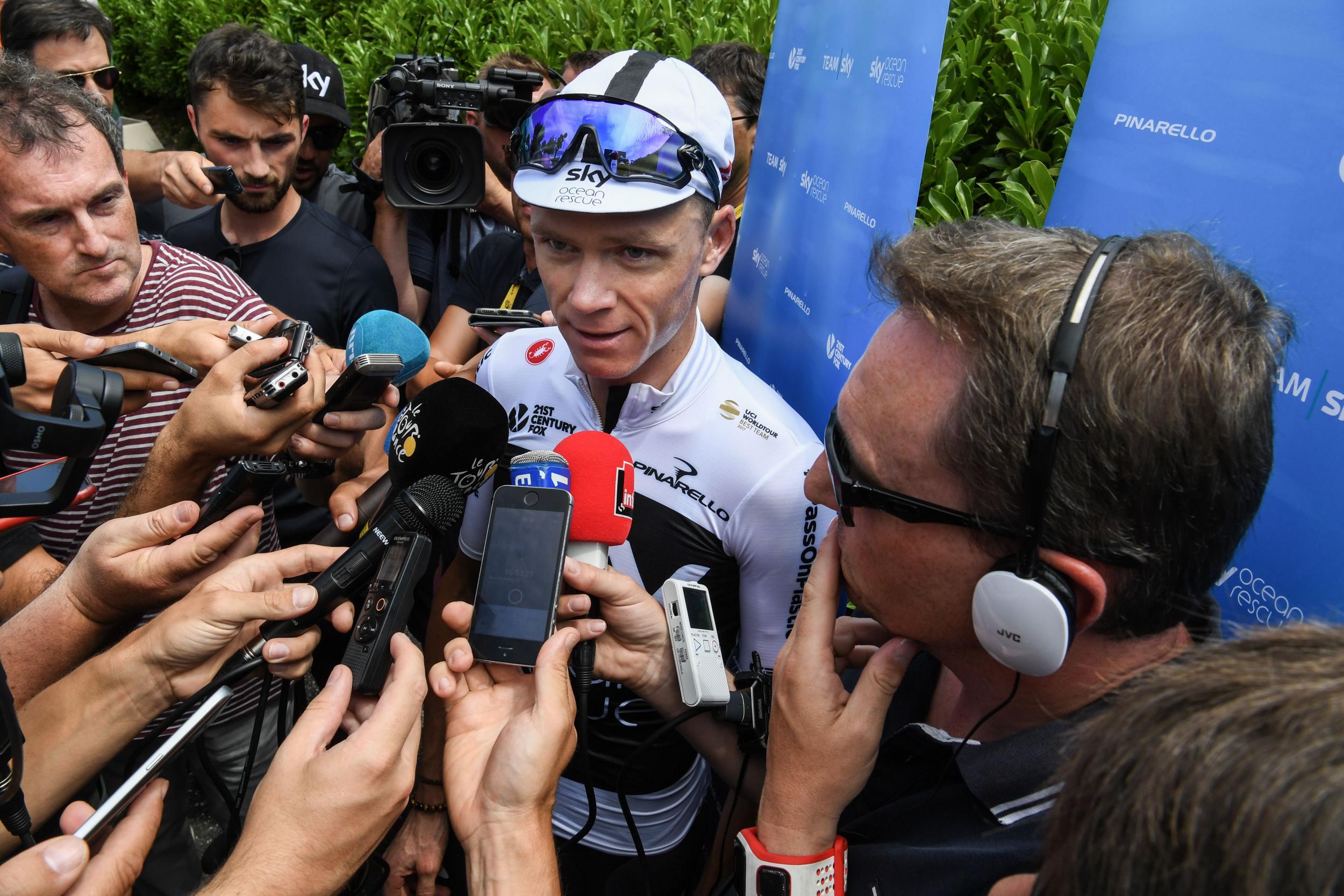 34/84

Rest day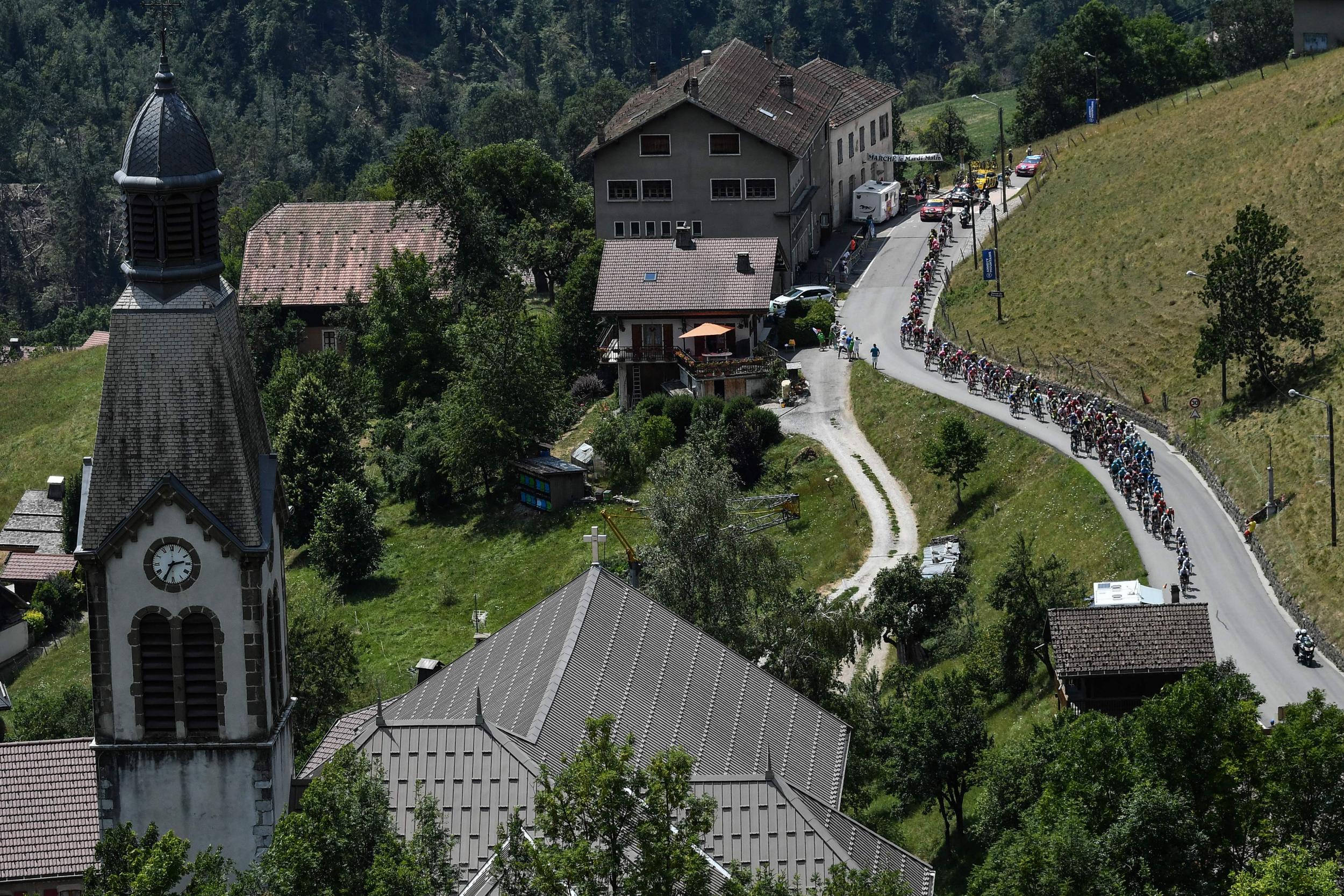 35/84

Stage 10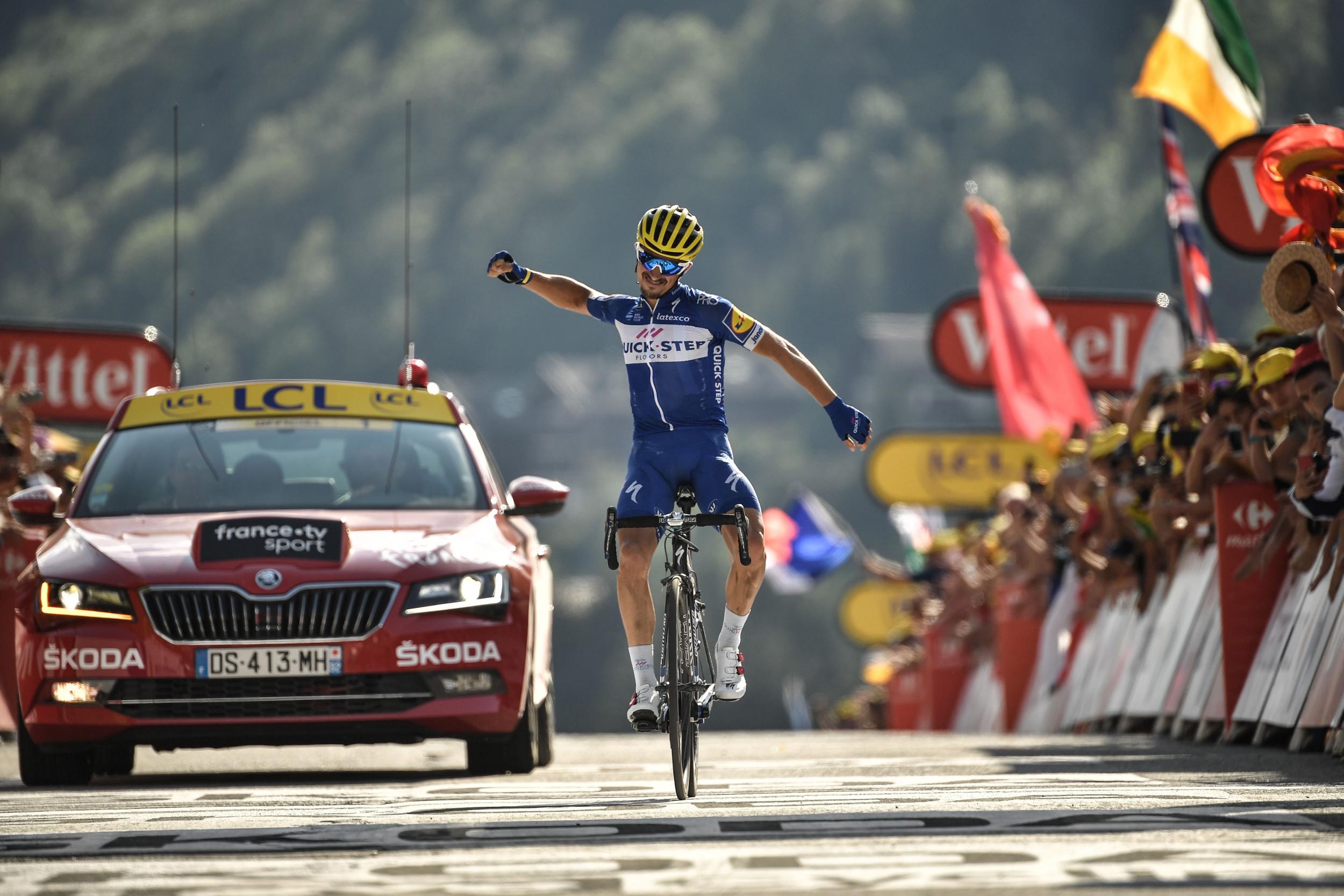 36/84

Stage 10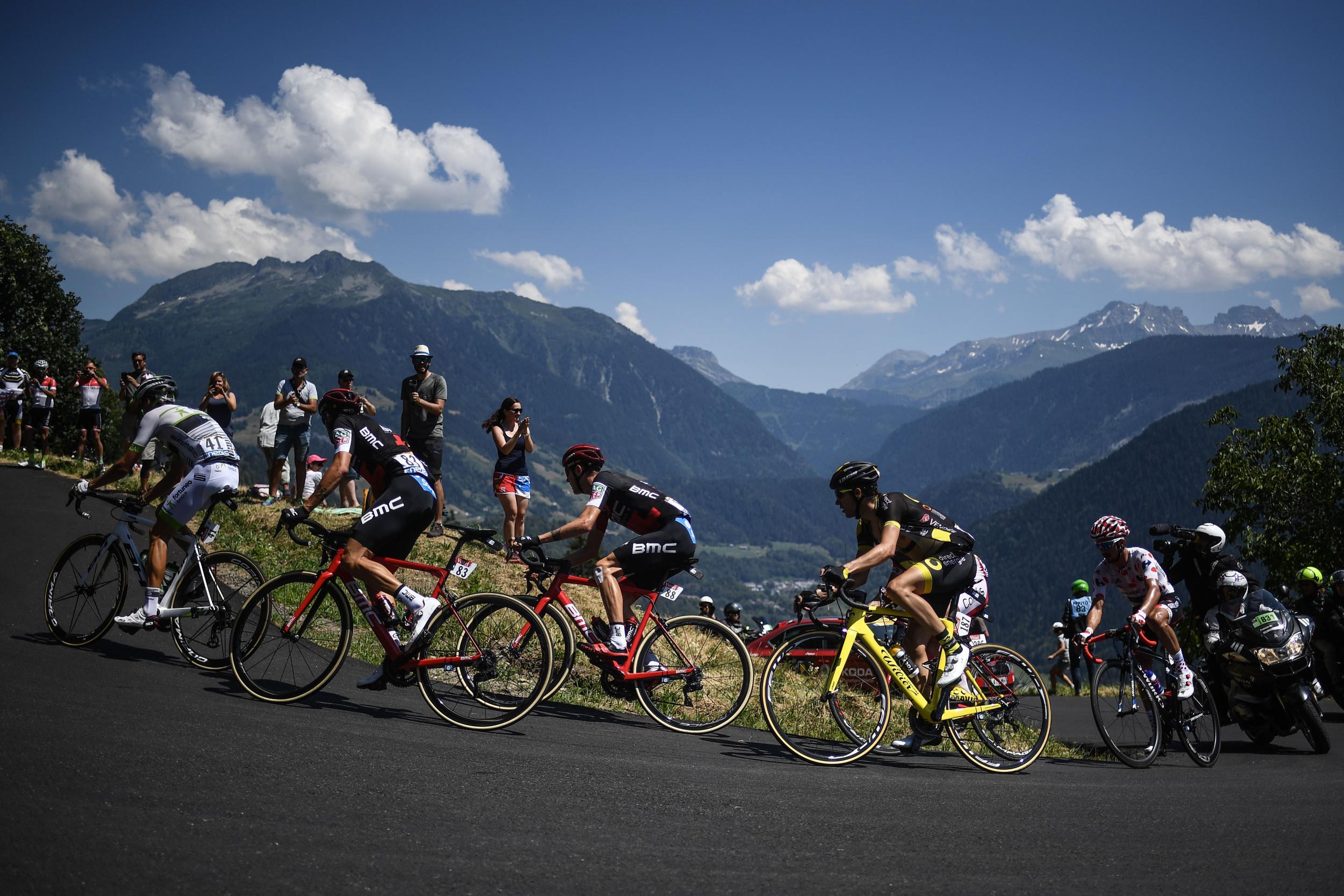 37/84

Stage 11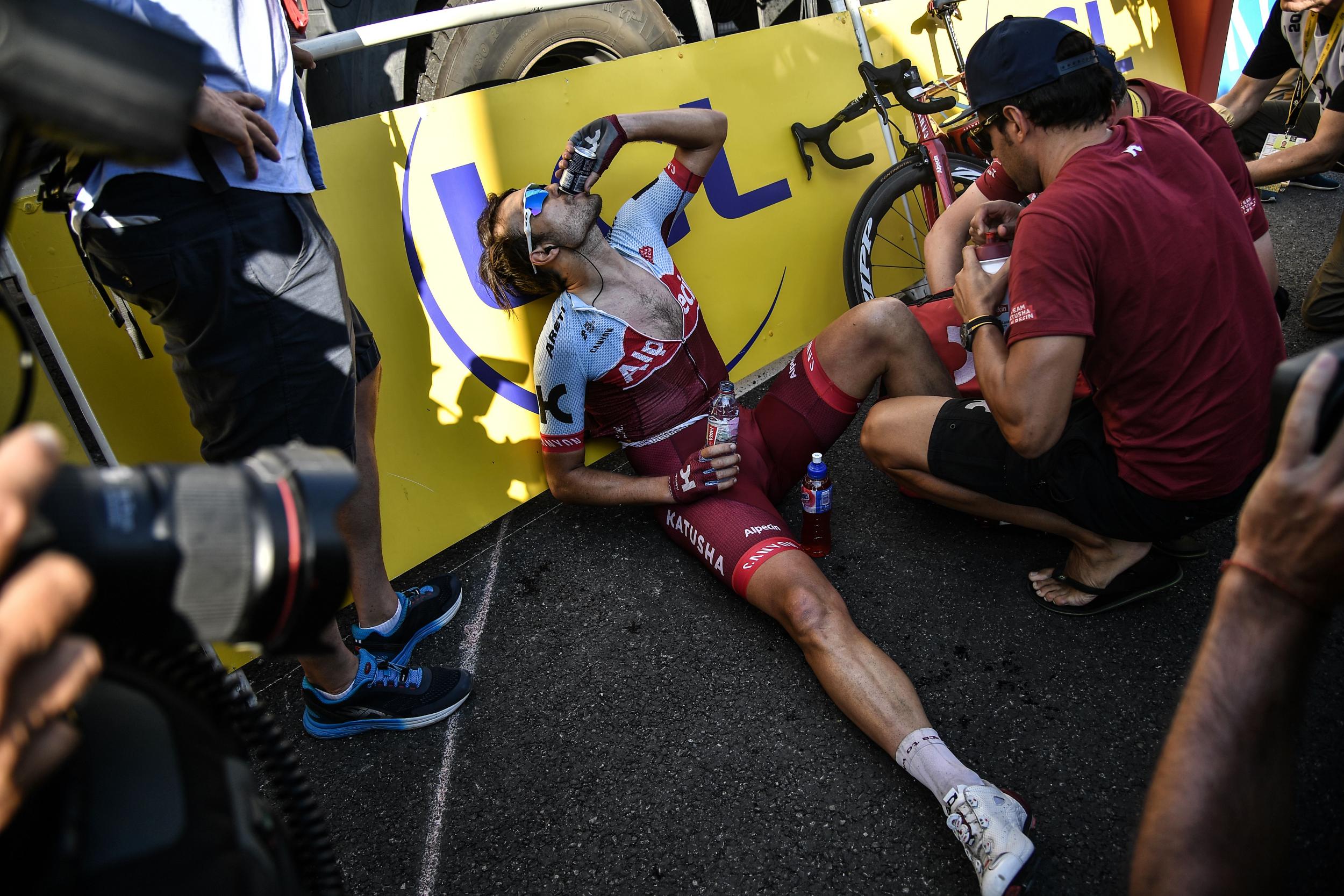 38/84

Stage 11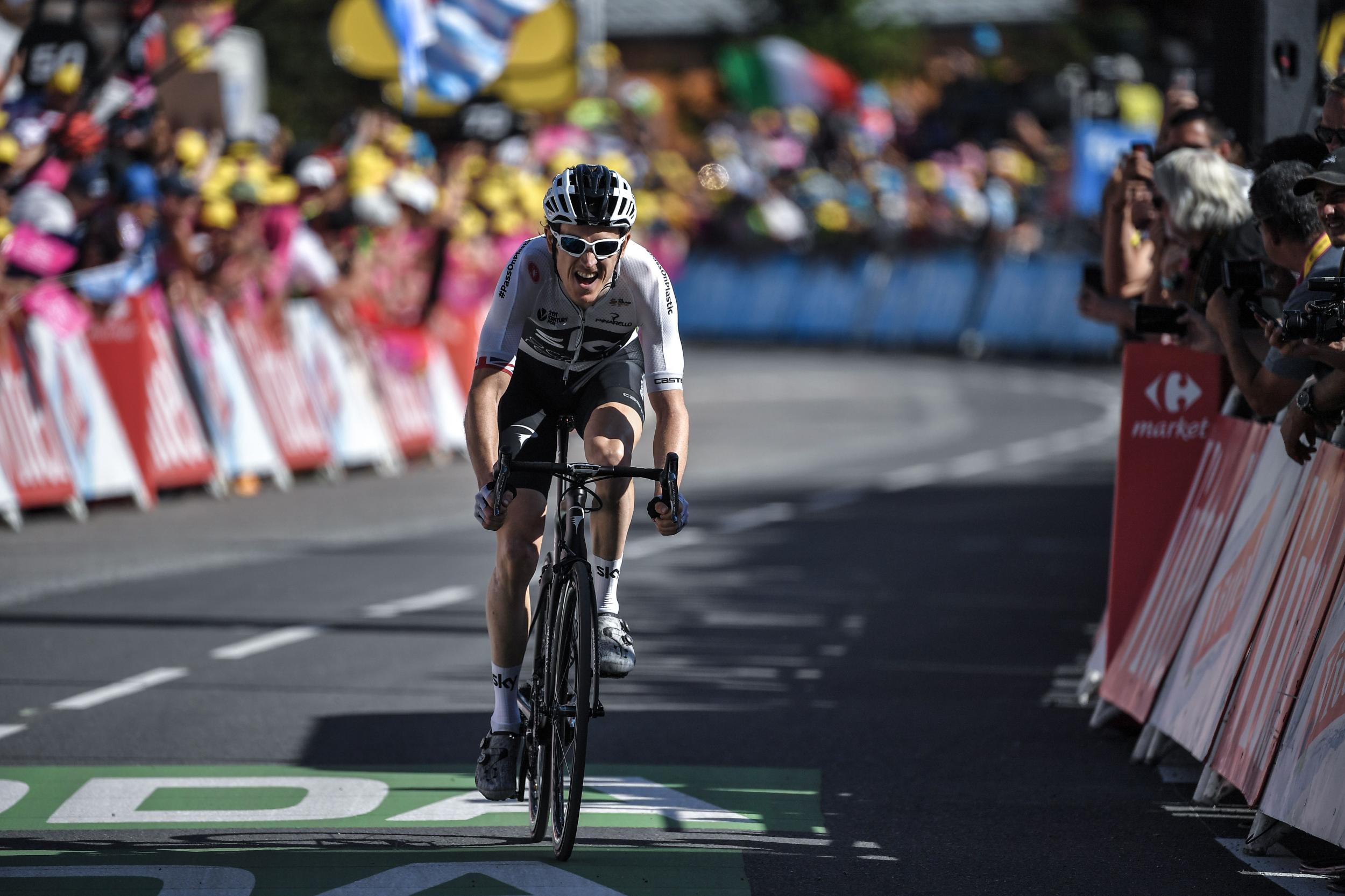 39/84

Stage 11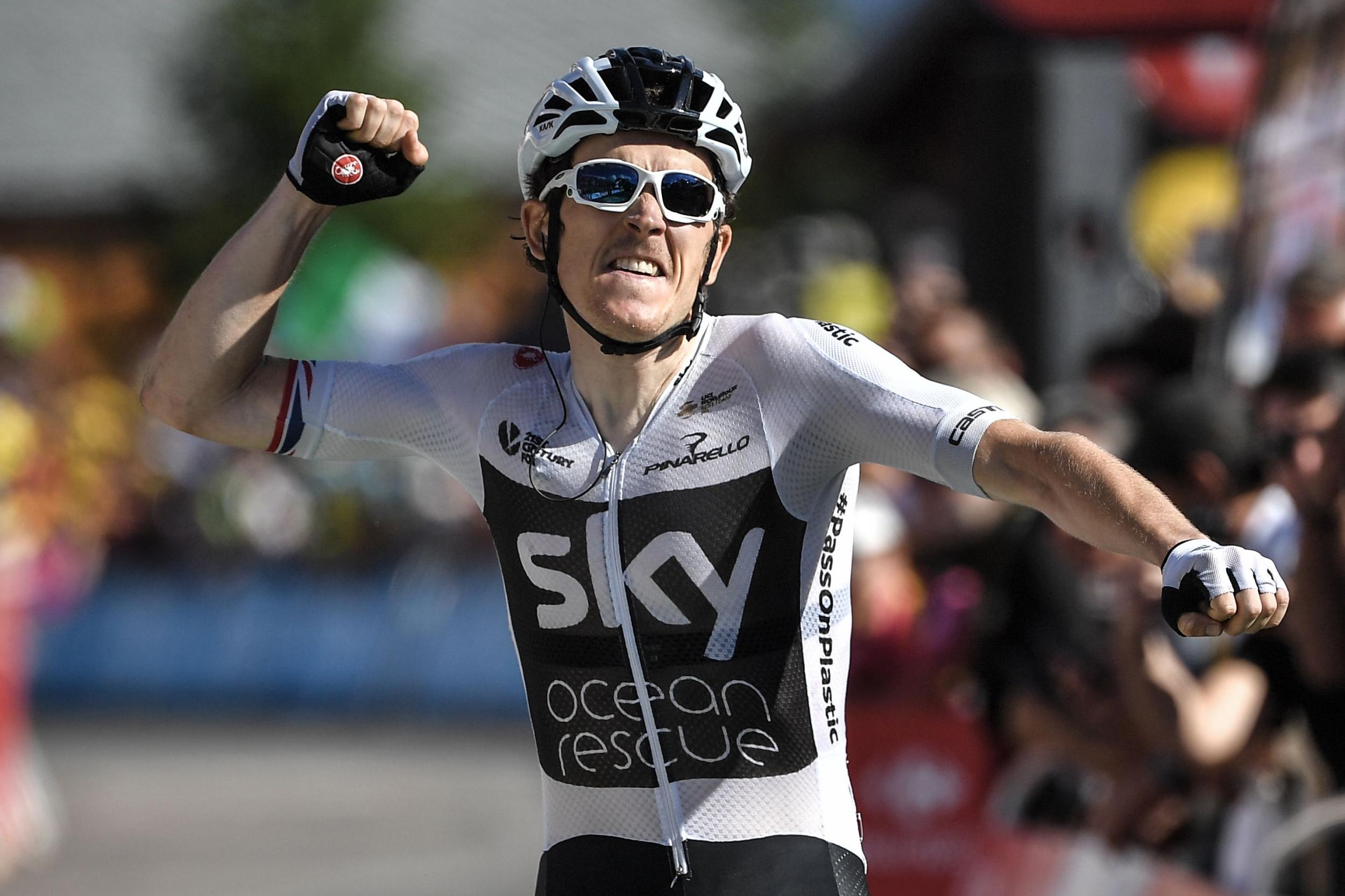 40/84

Stage 11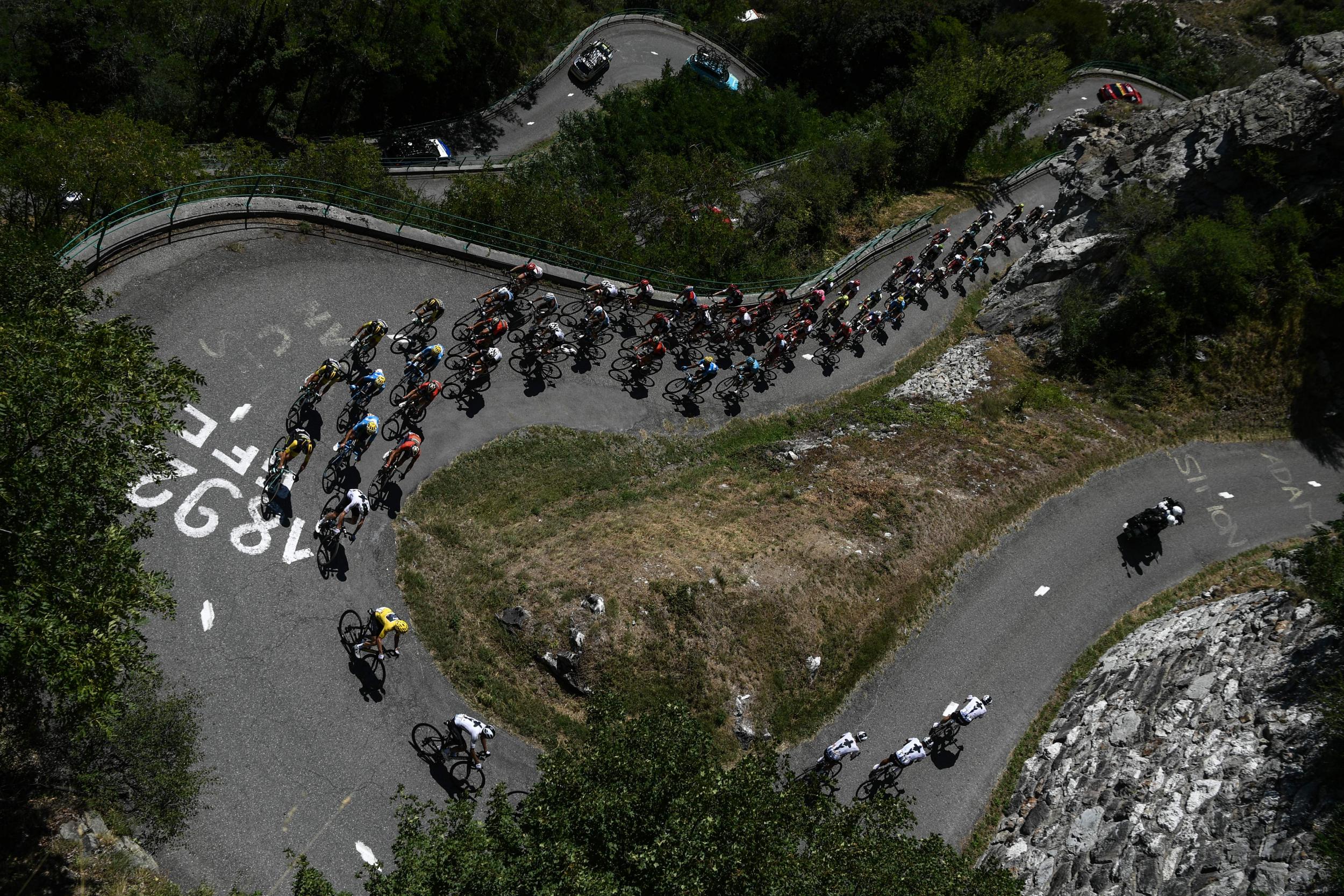 41/84

Stage 12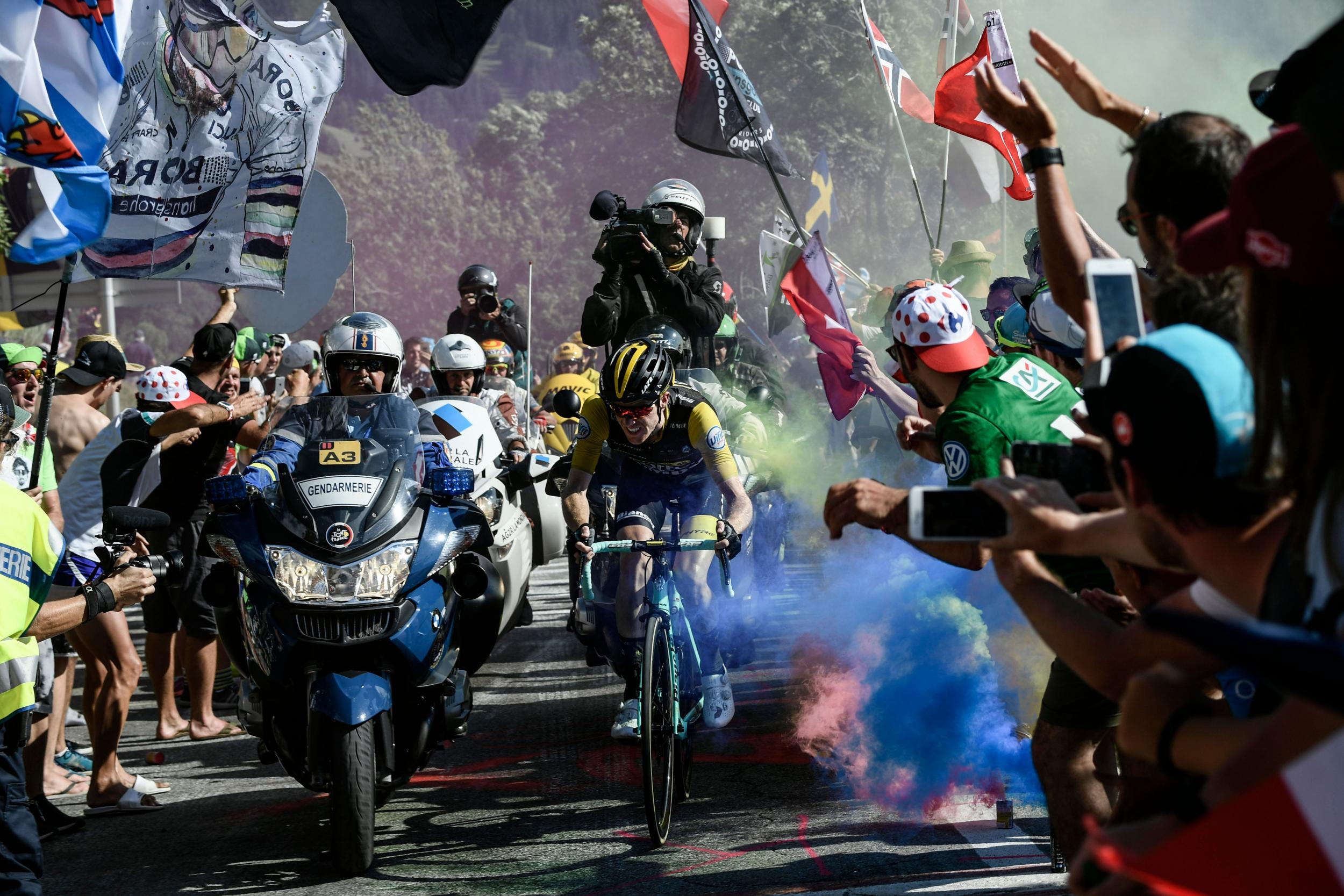 42/84

Stage 12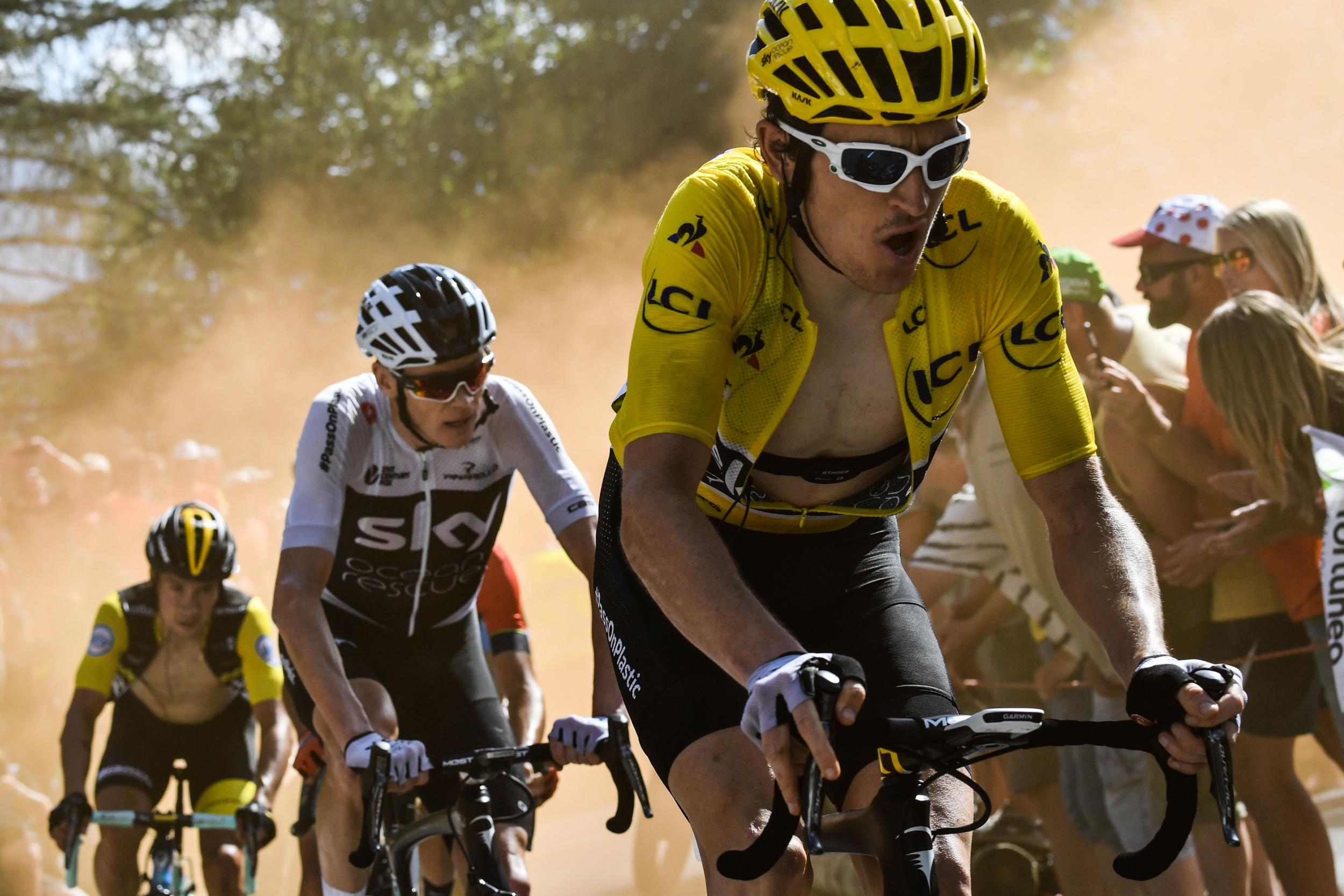 43/84

Stage 12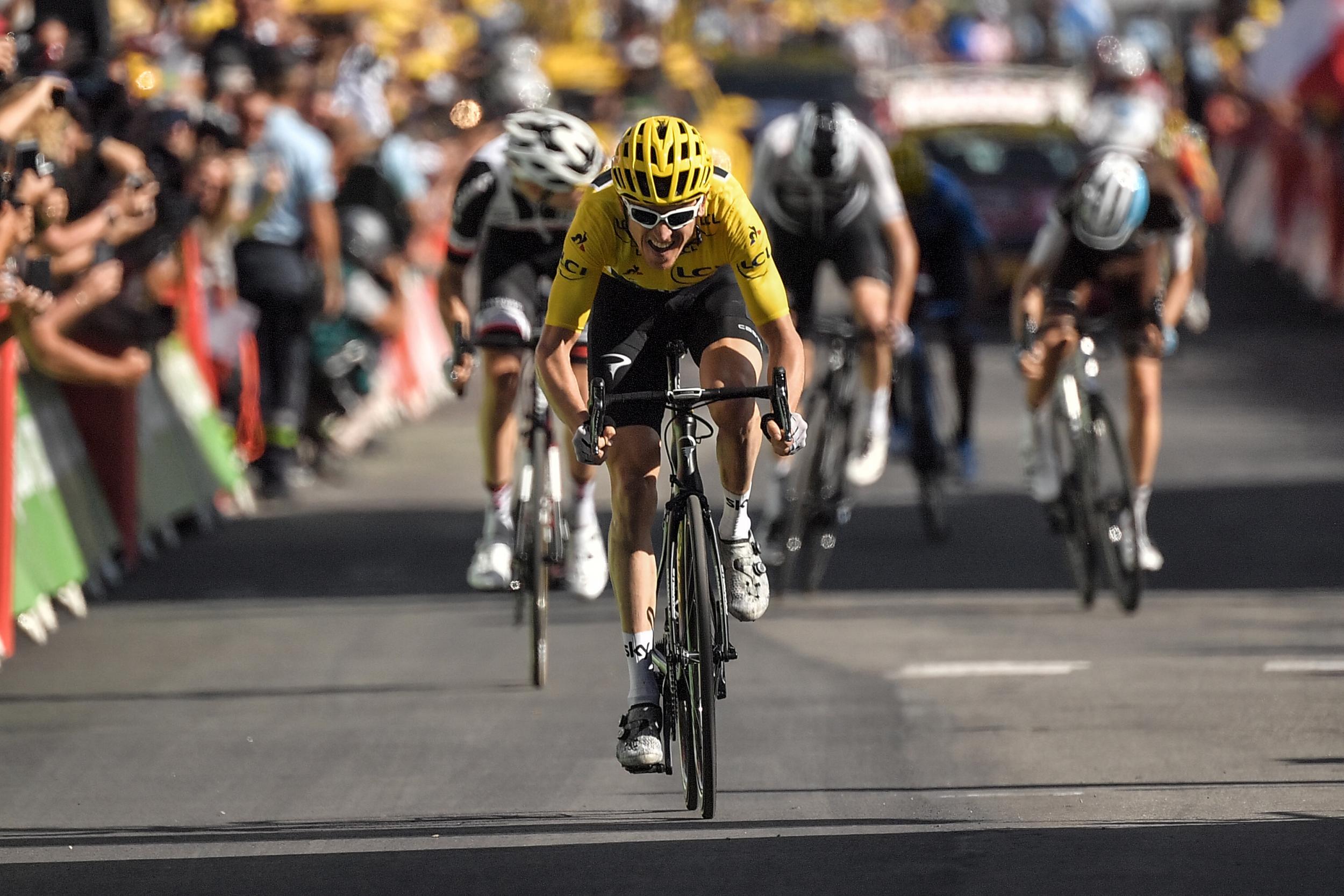 44/84

Stage 12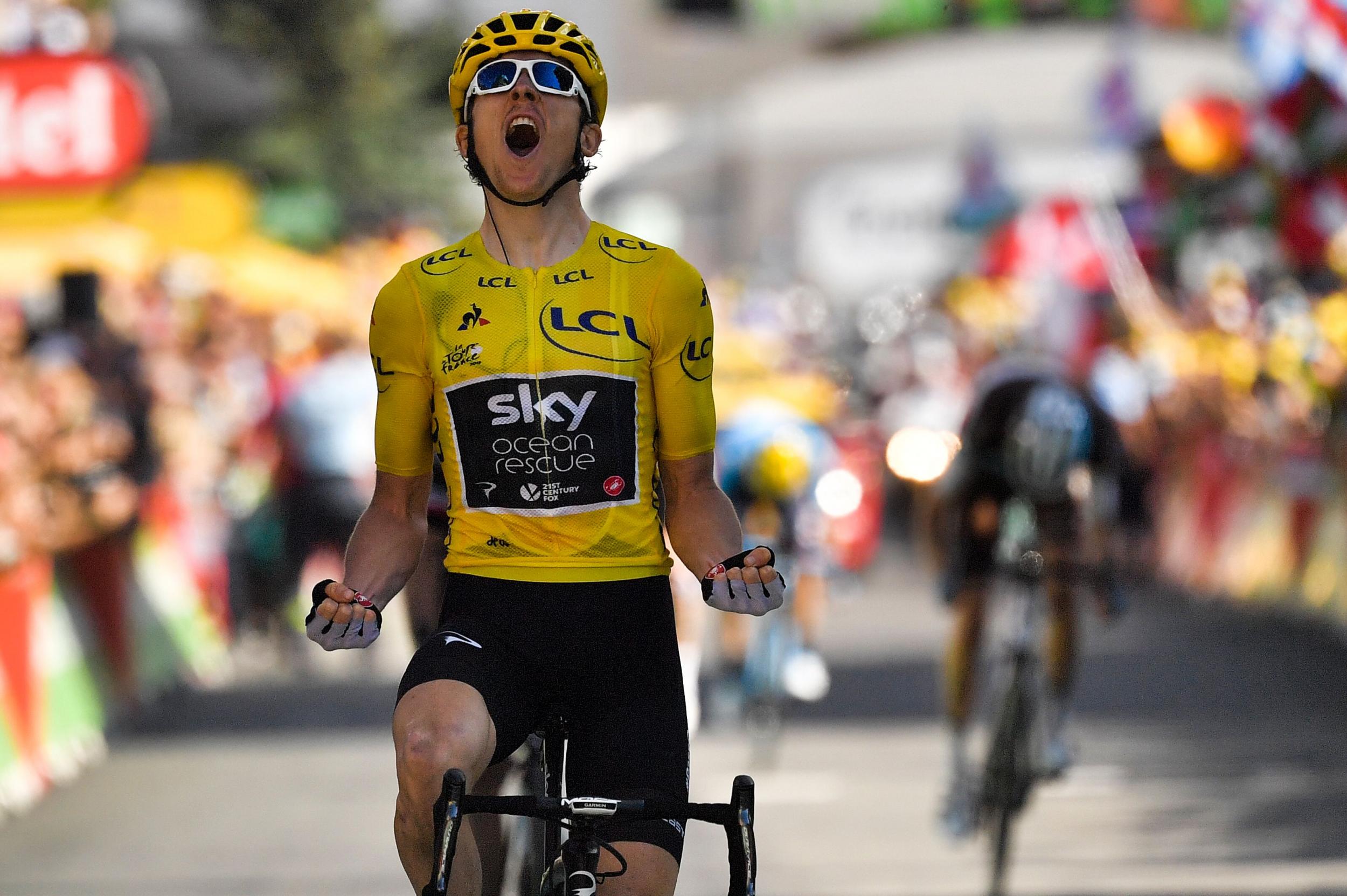 45/84

Stage 12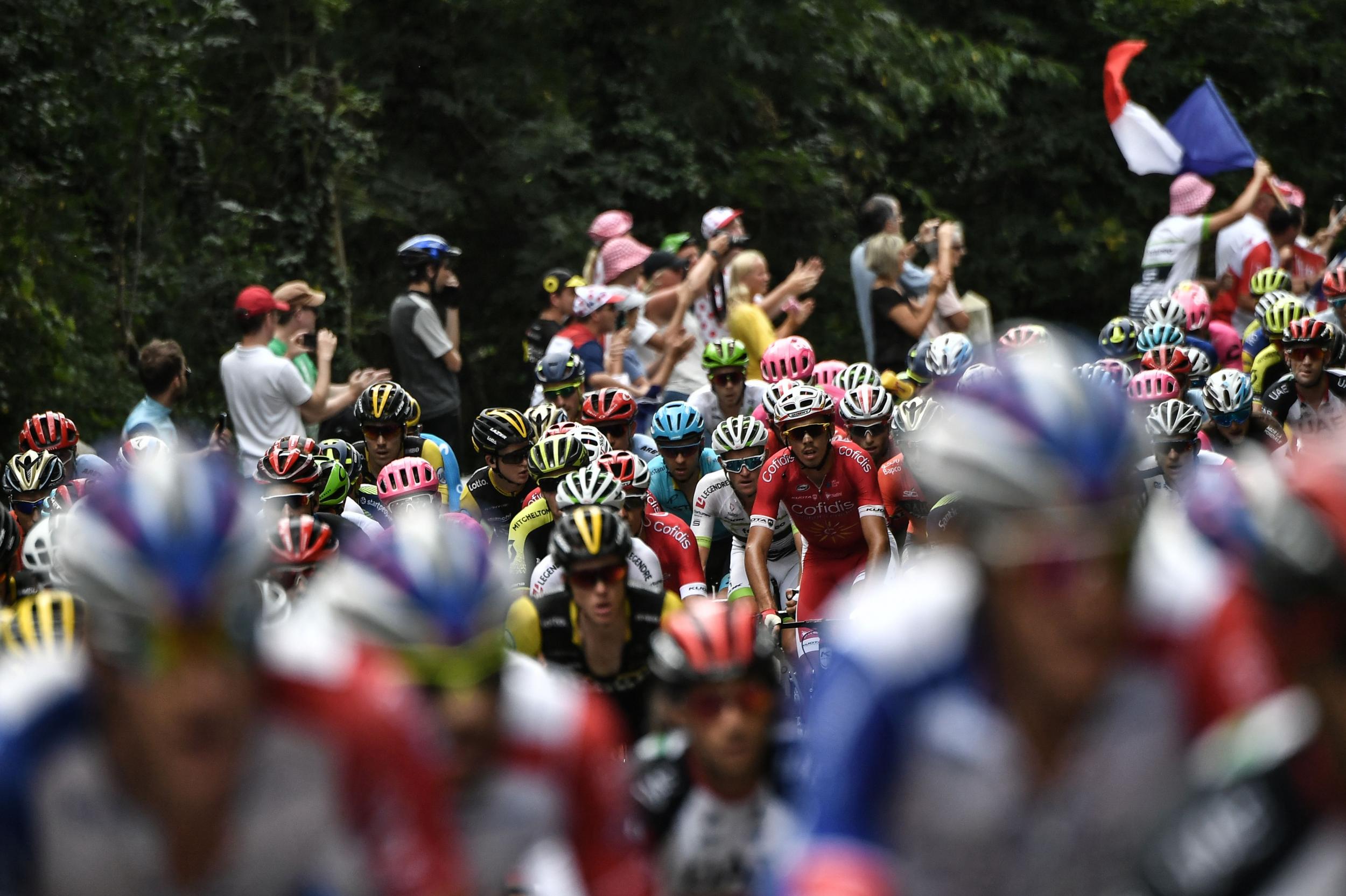 46/84

Stage 13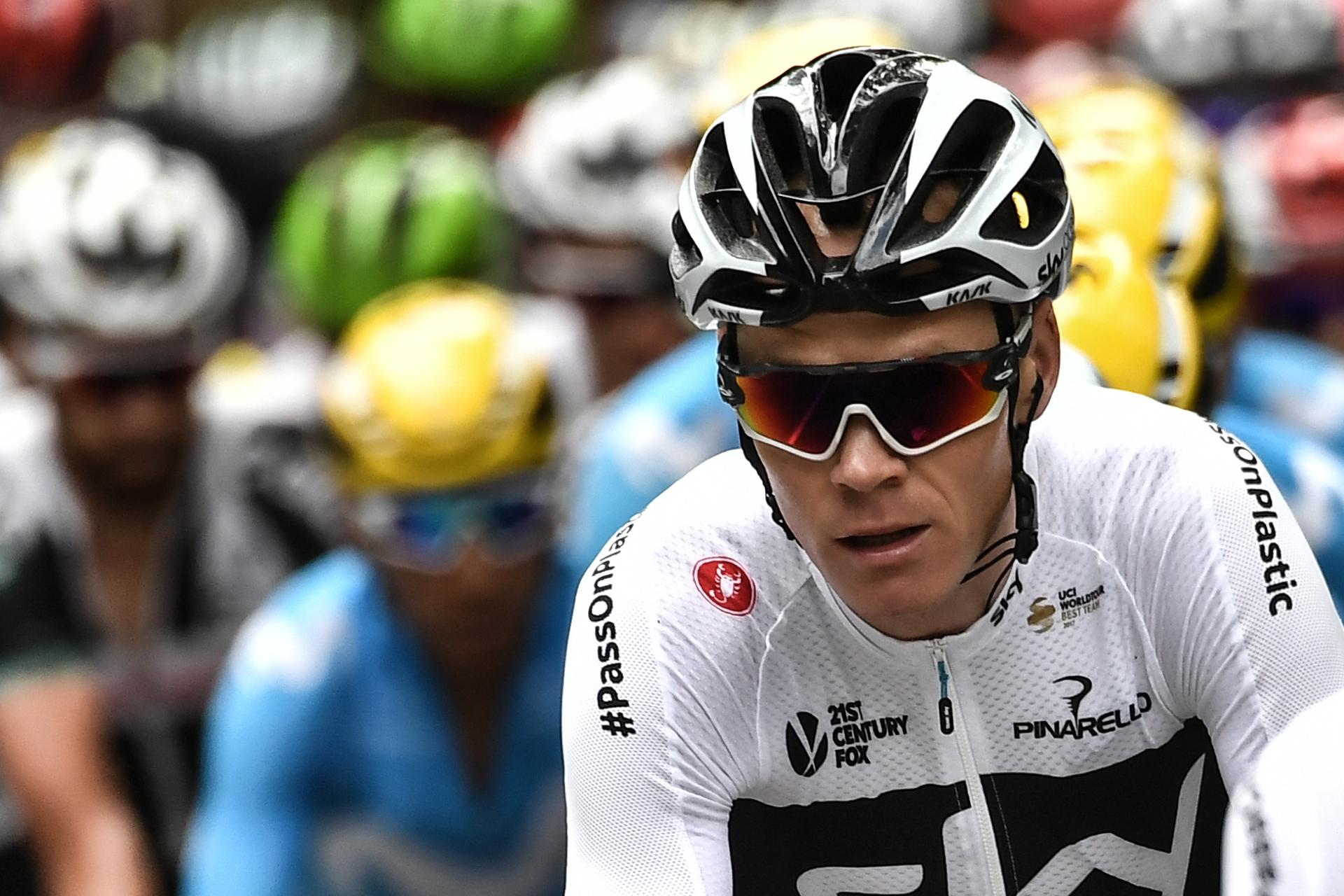 47/84

Stage 13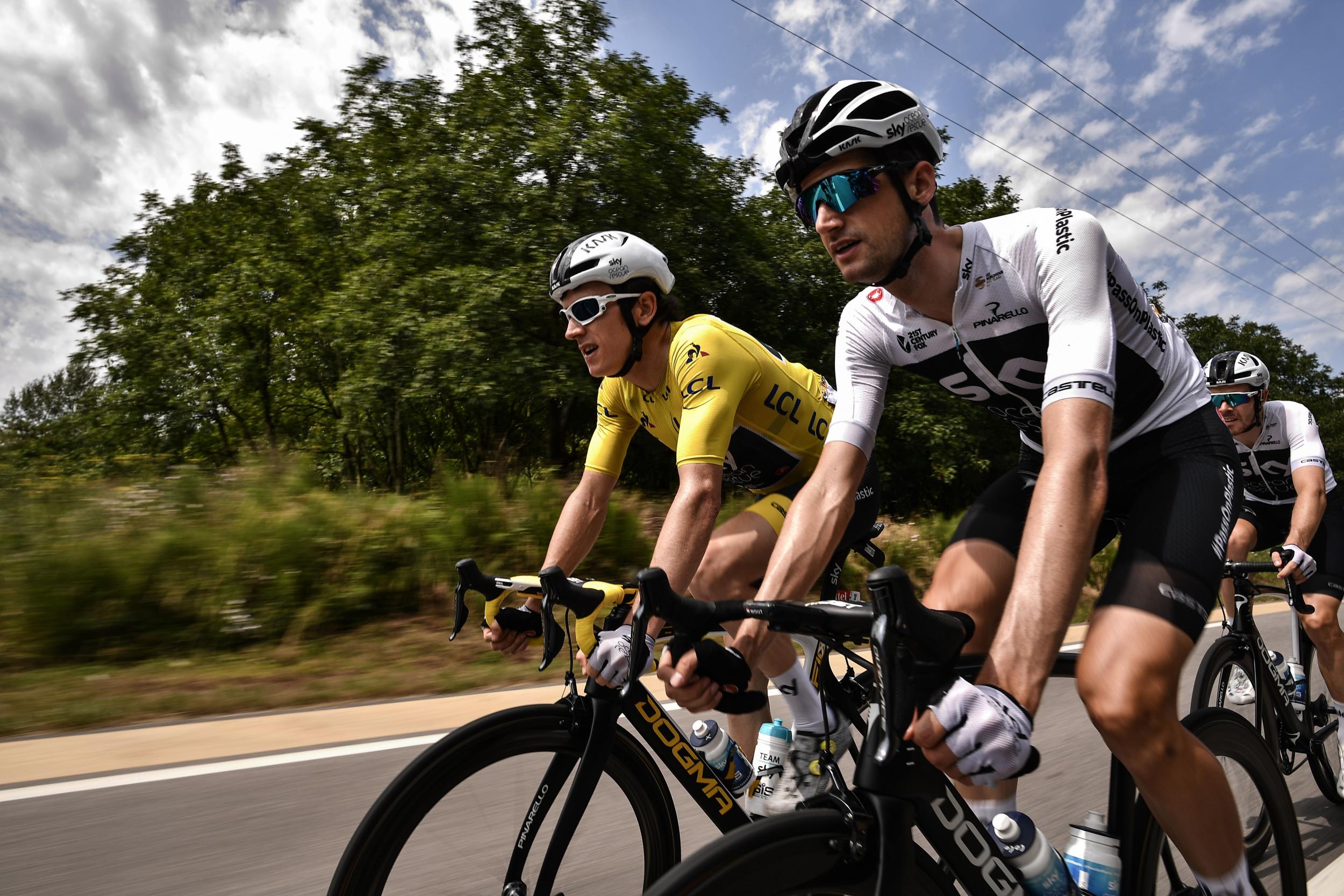 48/84

Stage 13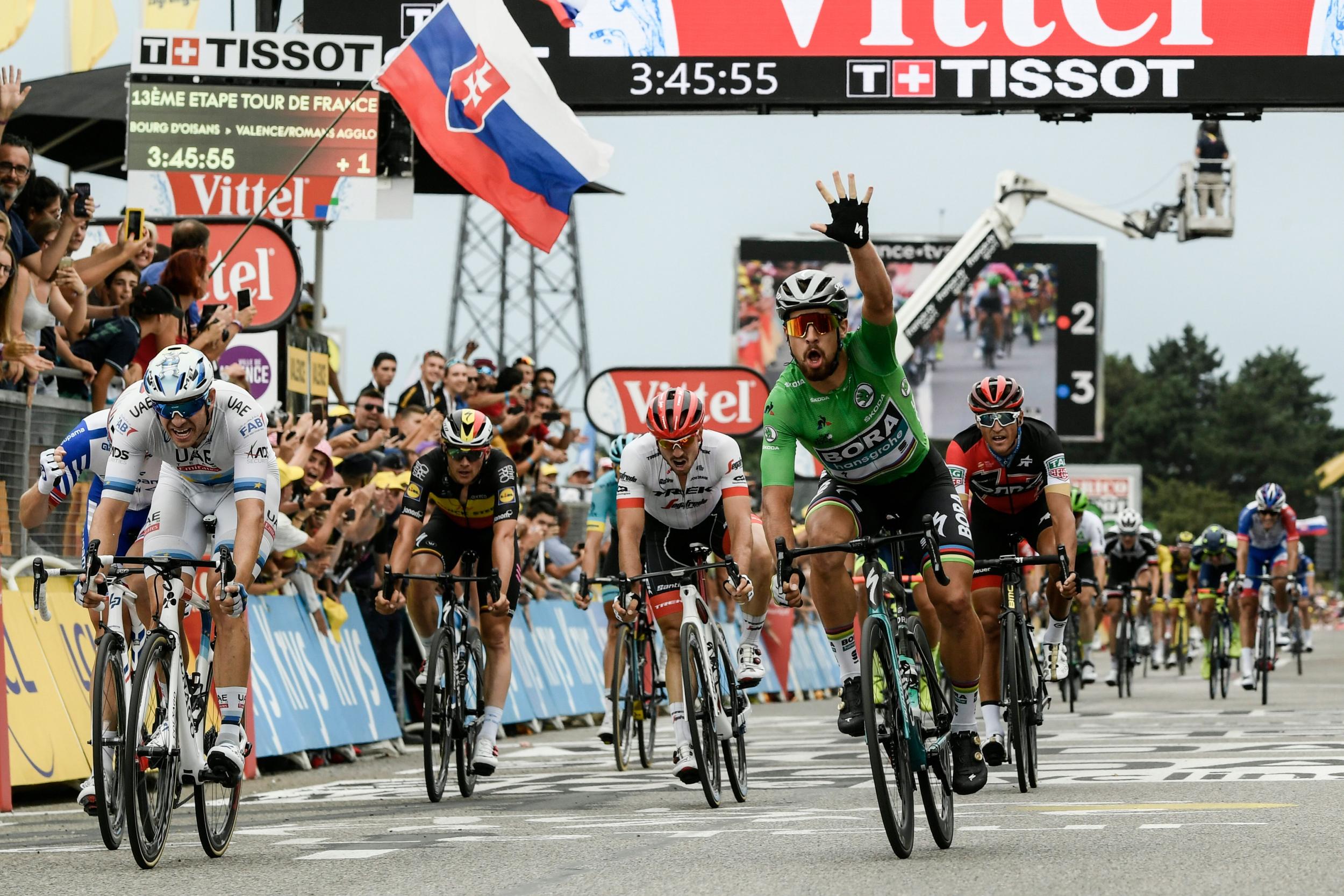 49/84

Stage 13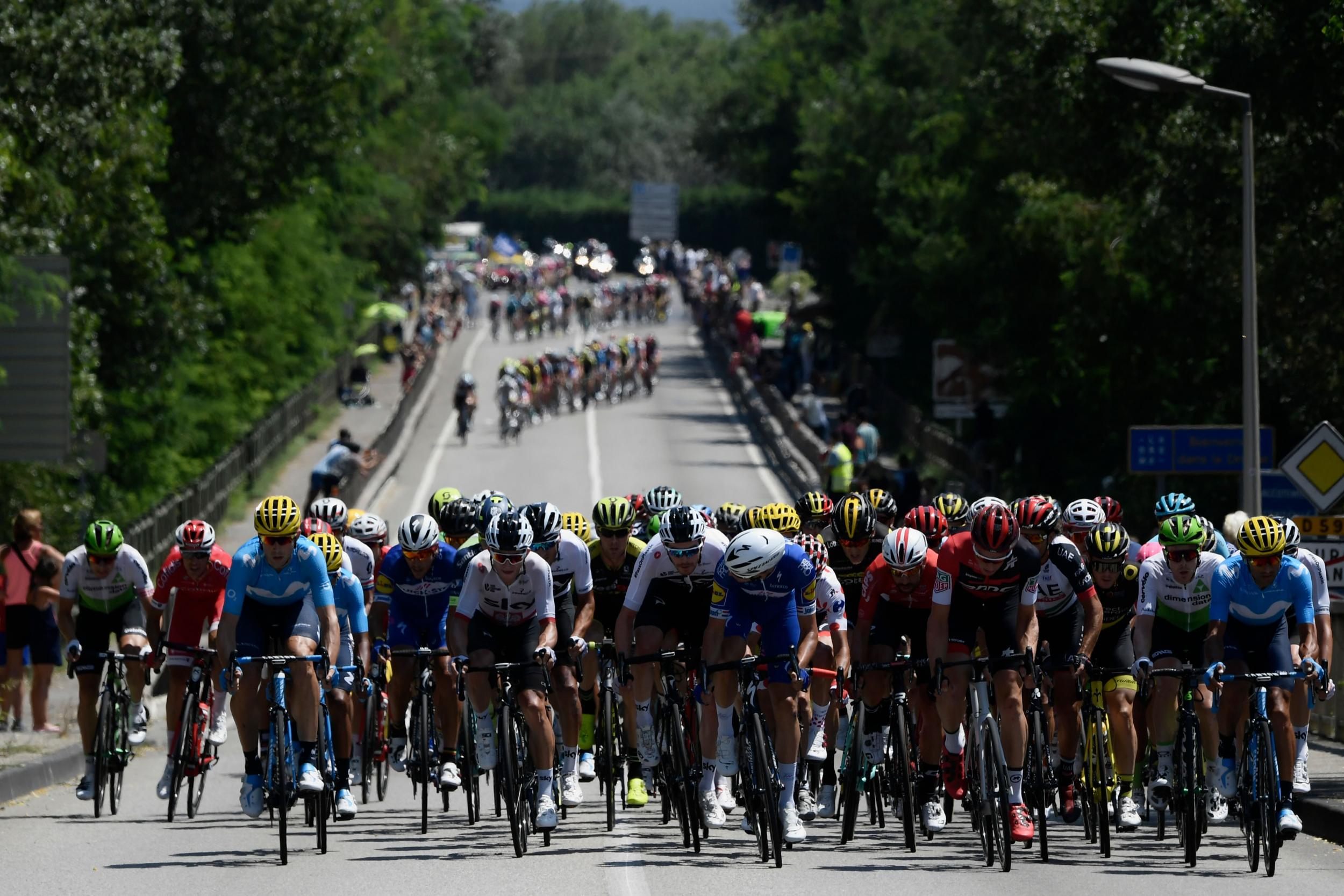 50/84

Stage 14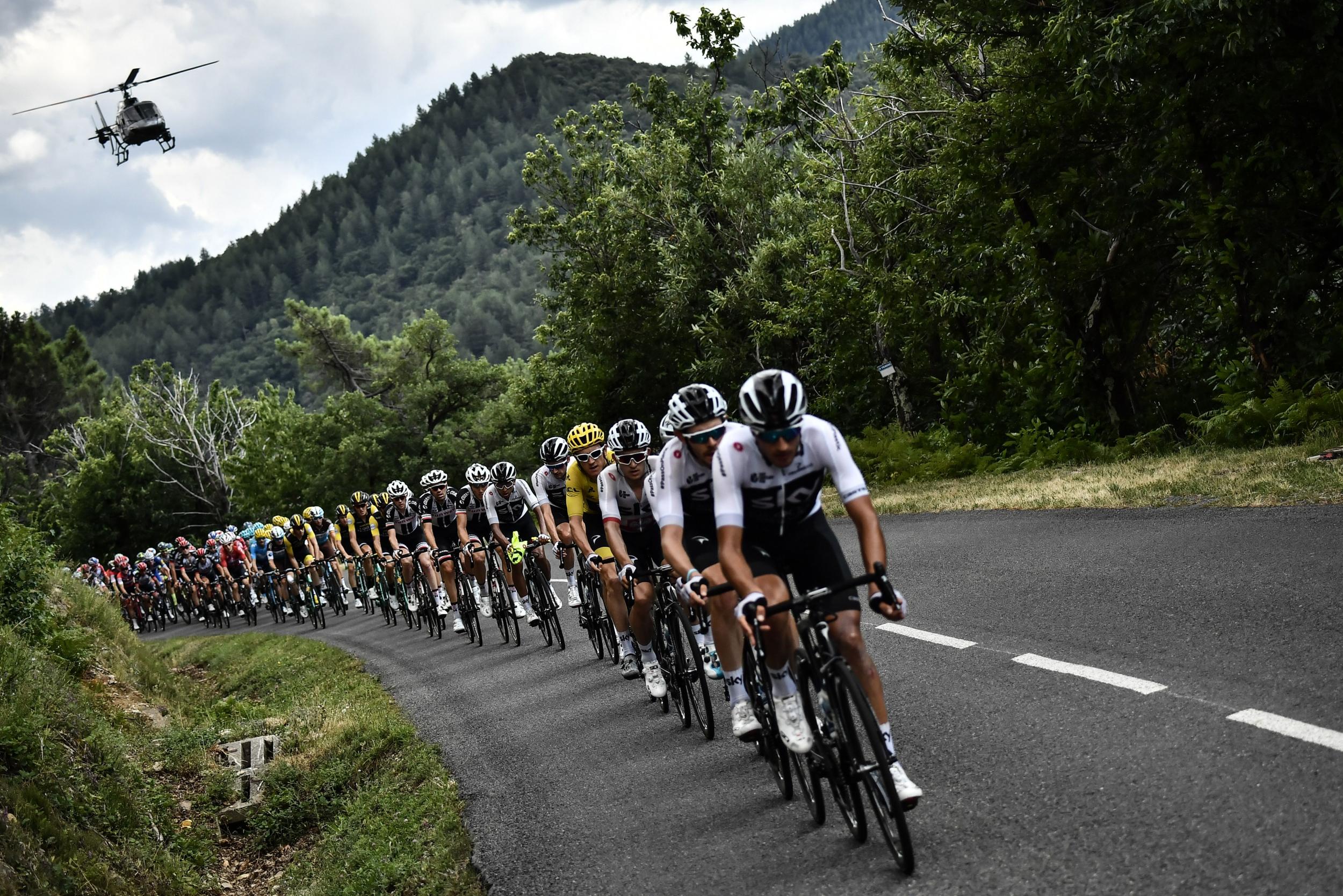 51/84

Stage 14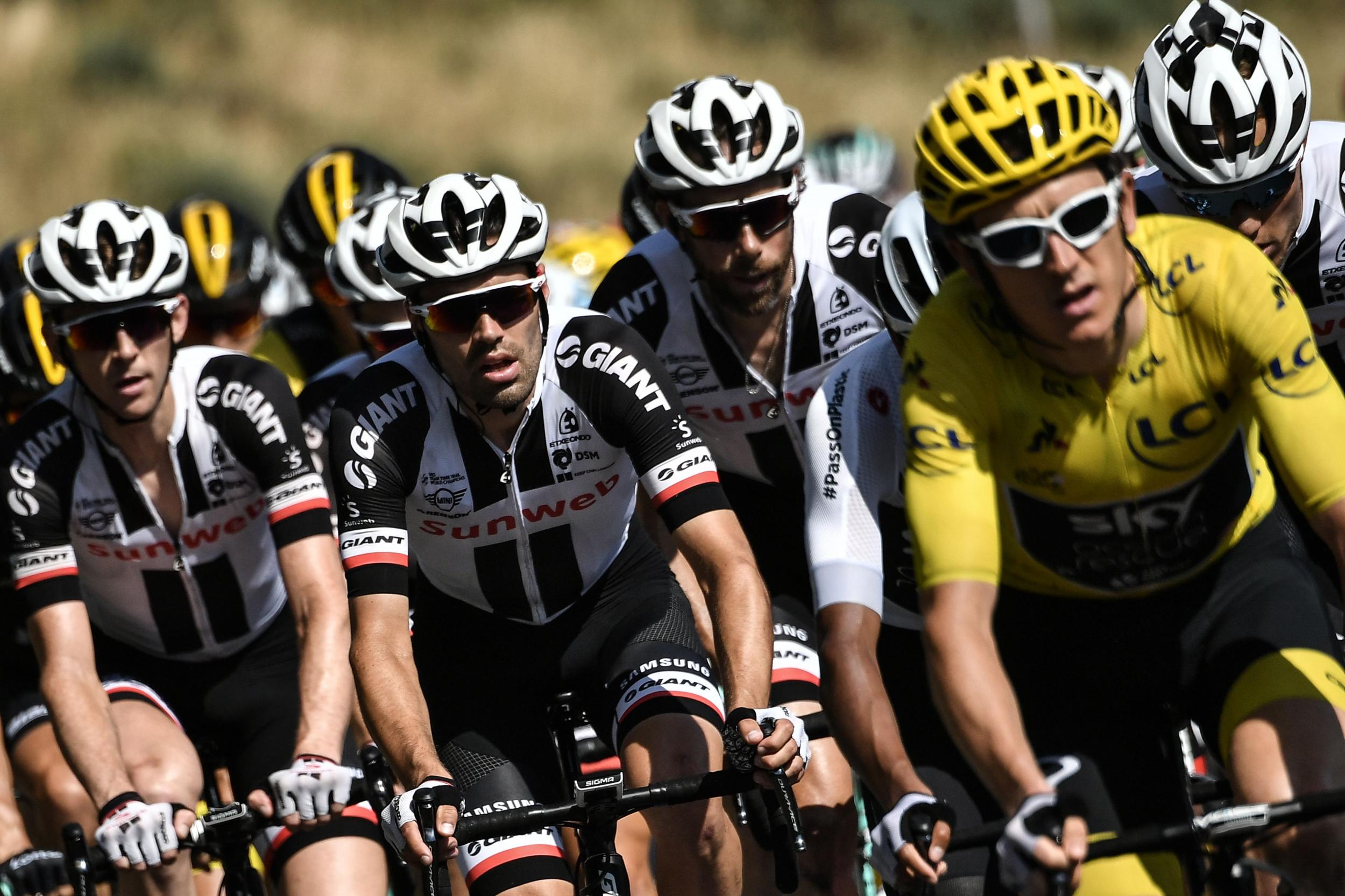 52/84

Stage 14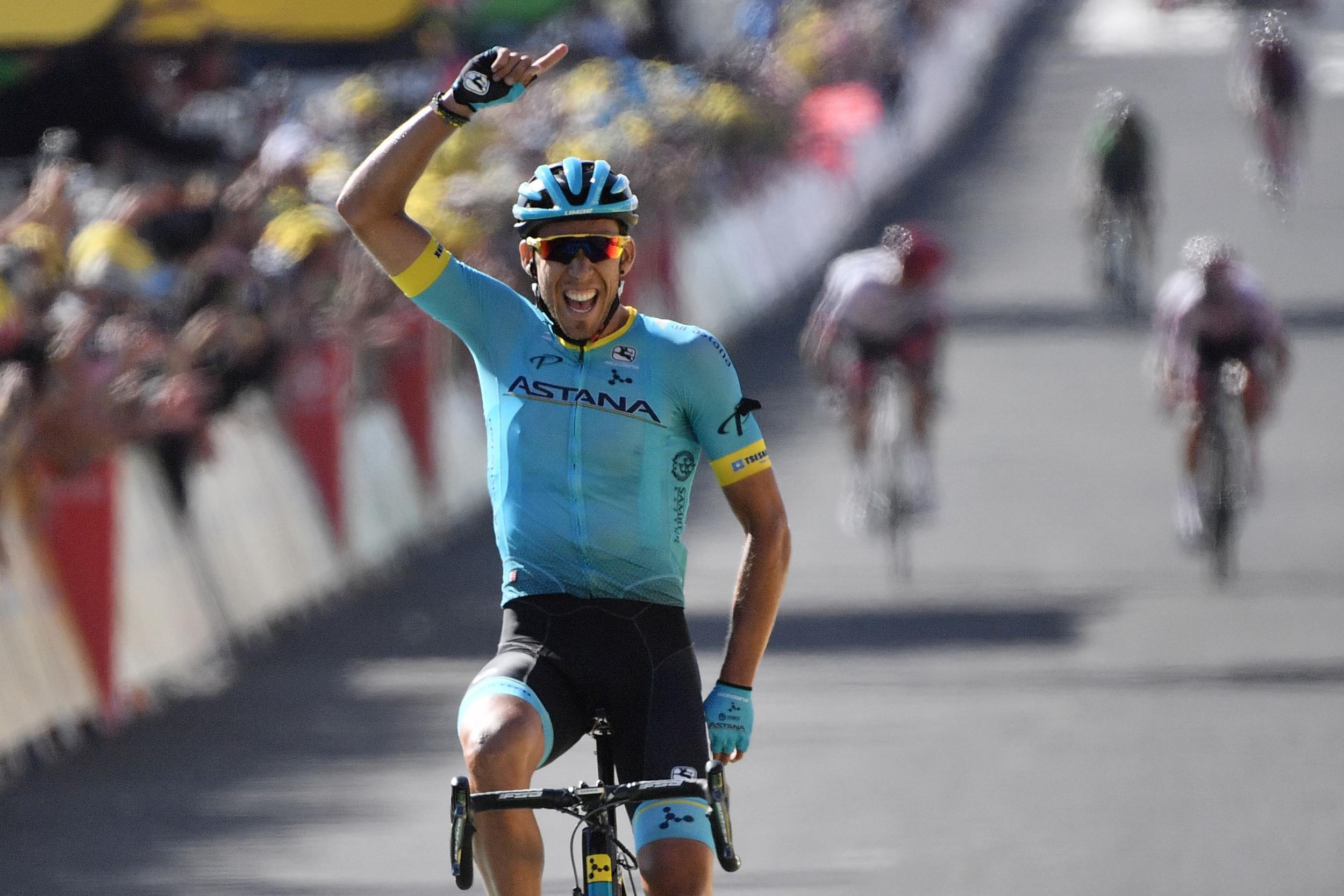 53/84

Stage 14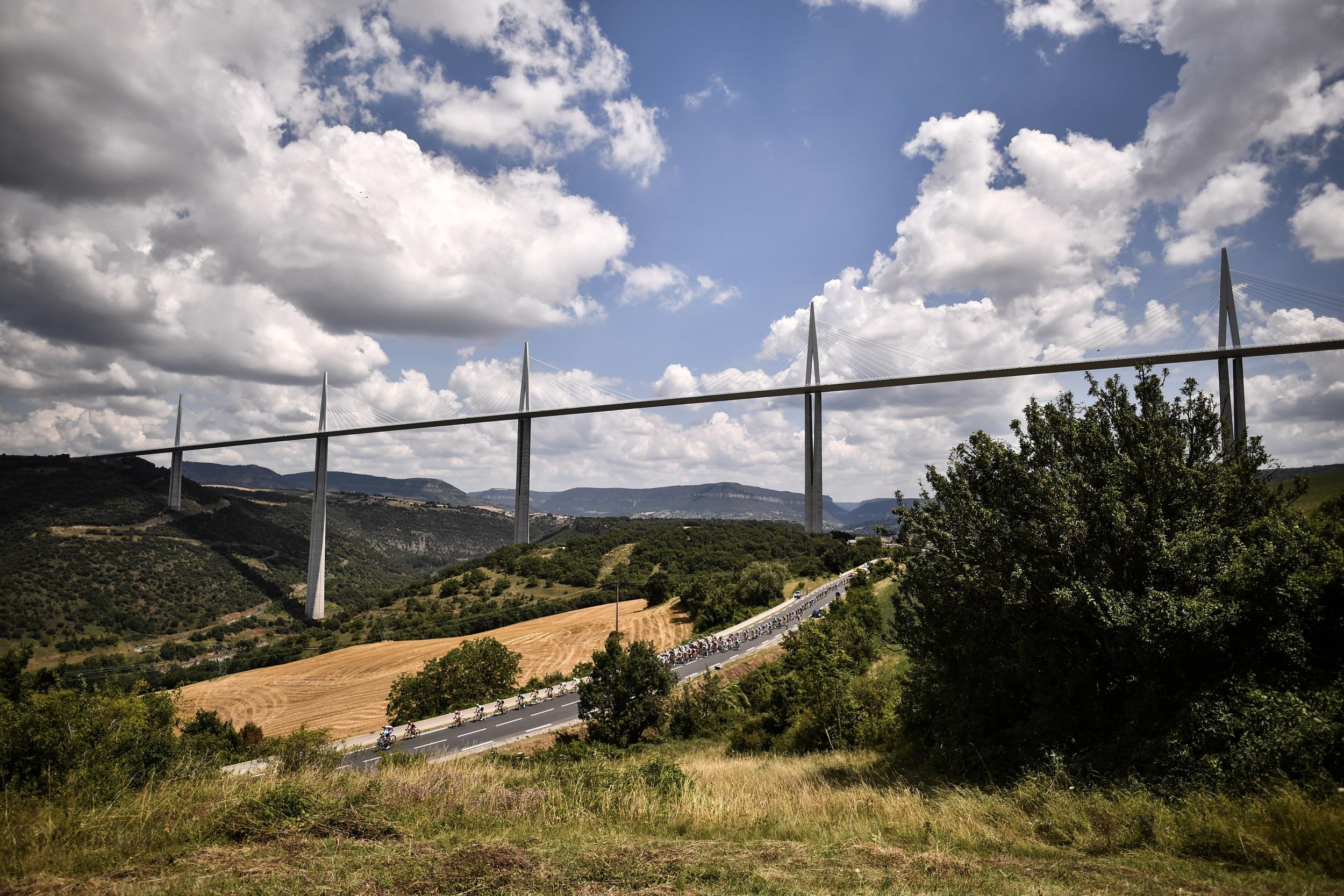 54/84

Stage 15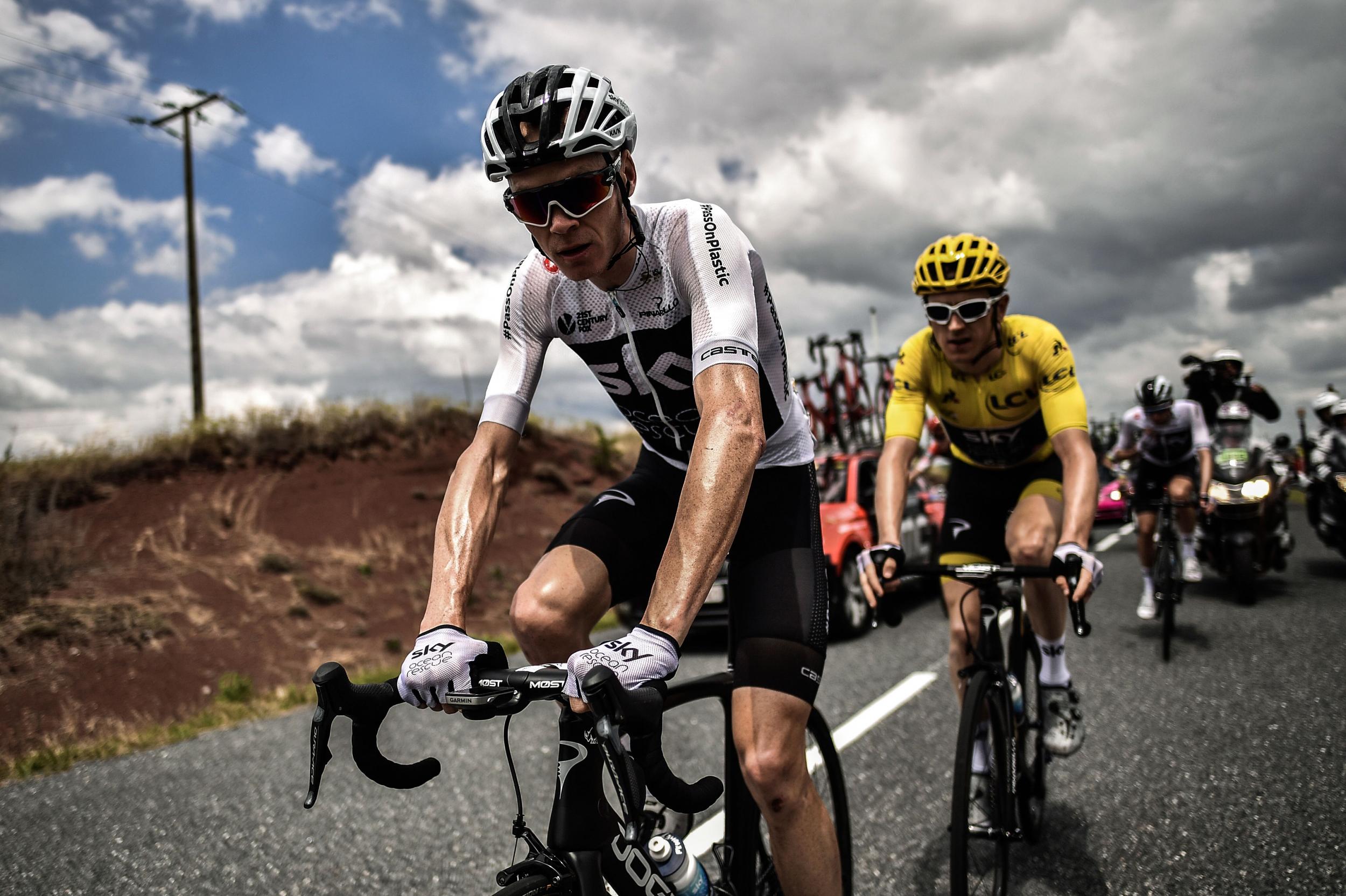 55/84

Stage 15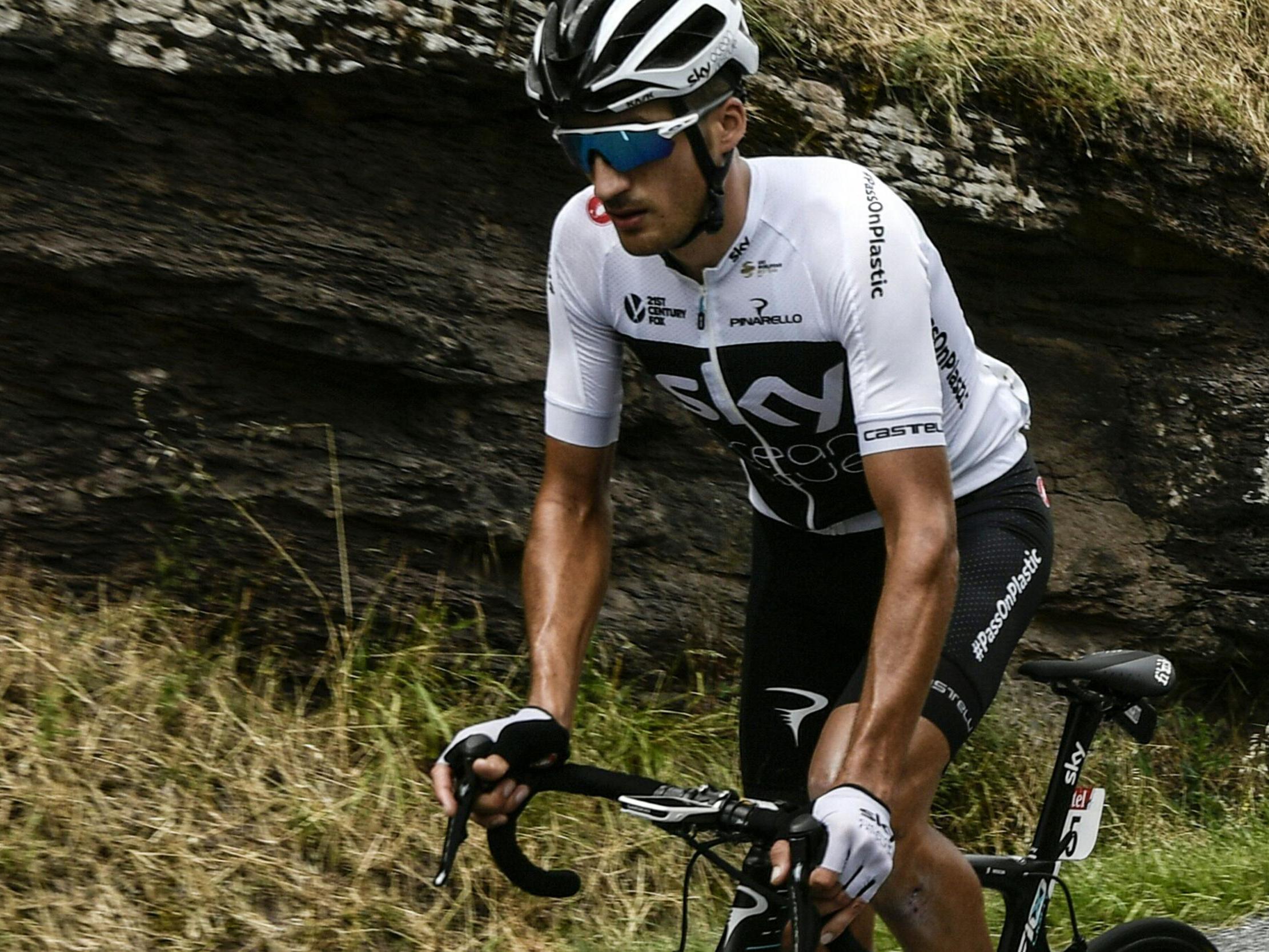 56/84

Stage 15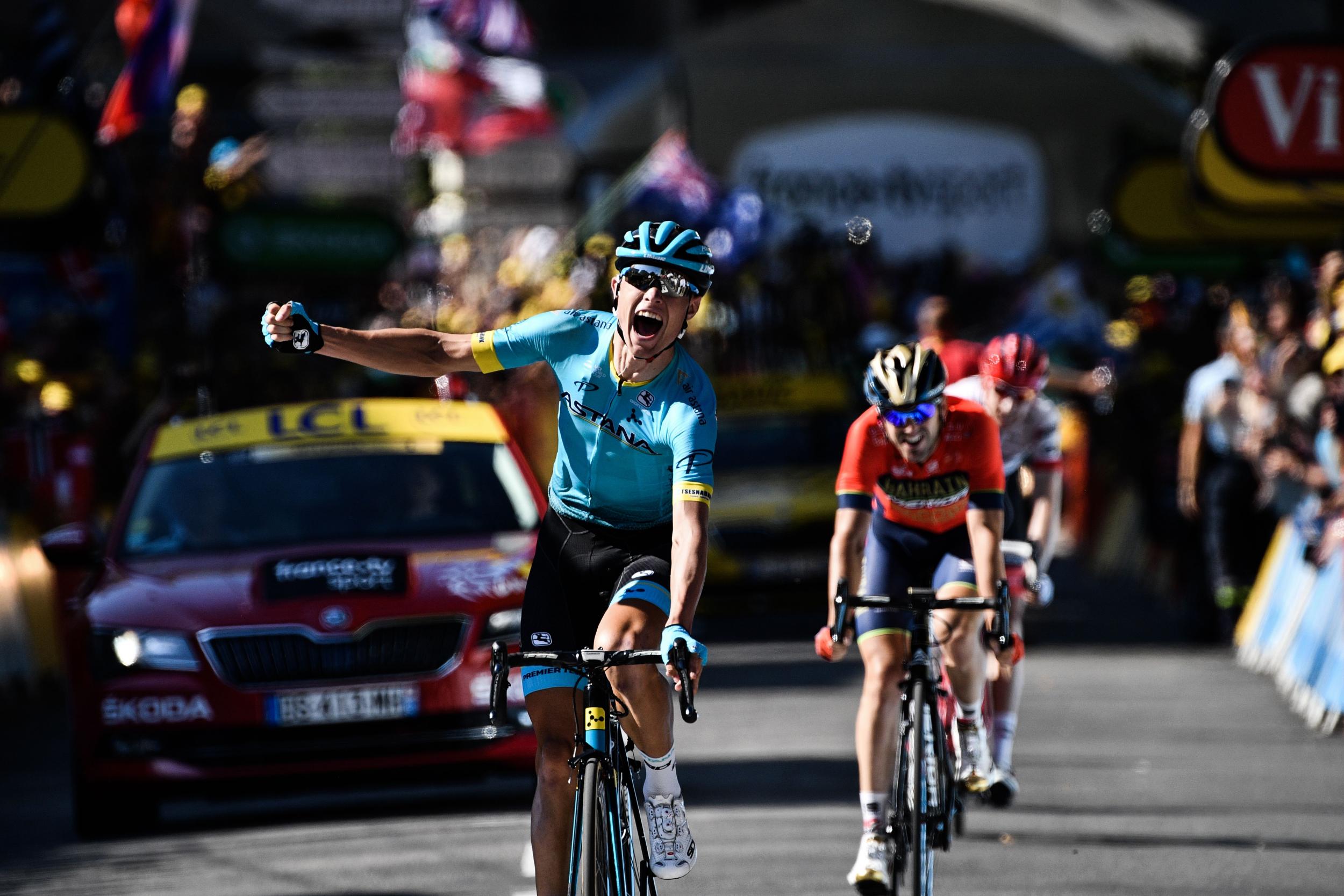 57/84

Stage 15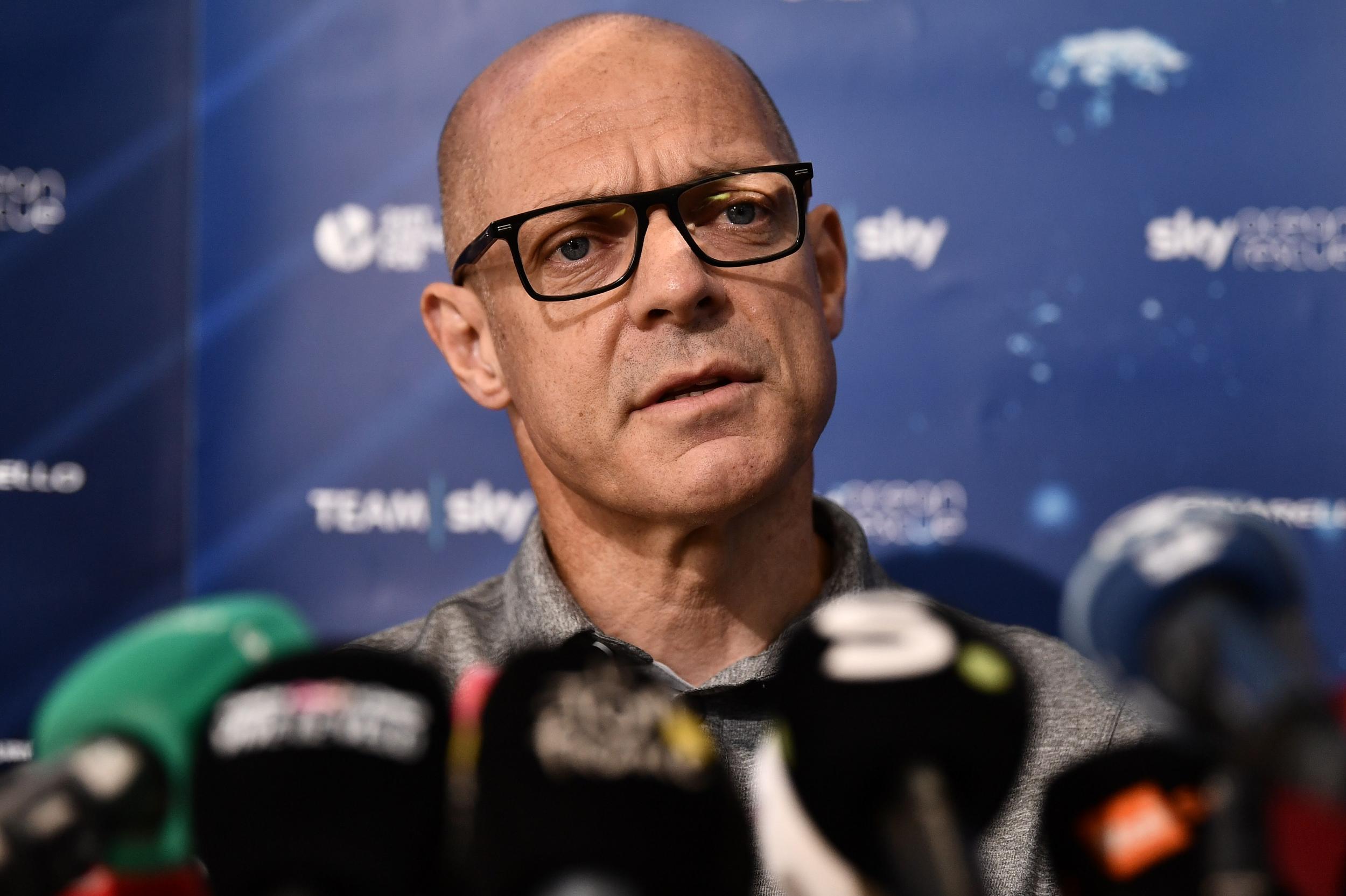 58/84

Rest day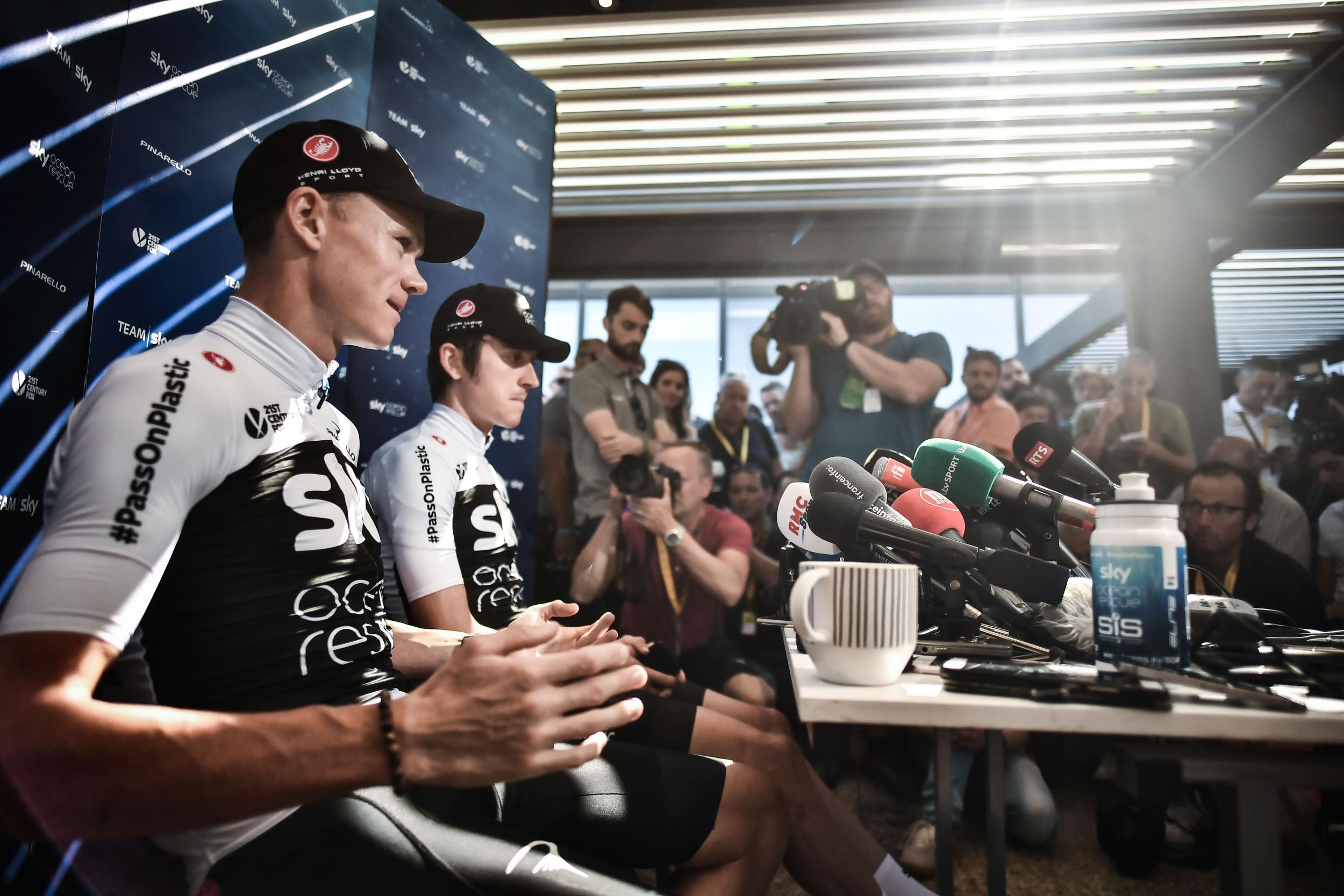 59/84

Rest day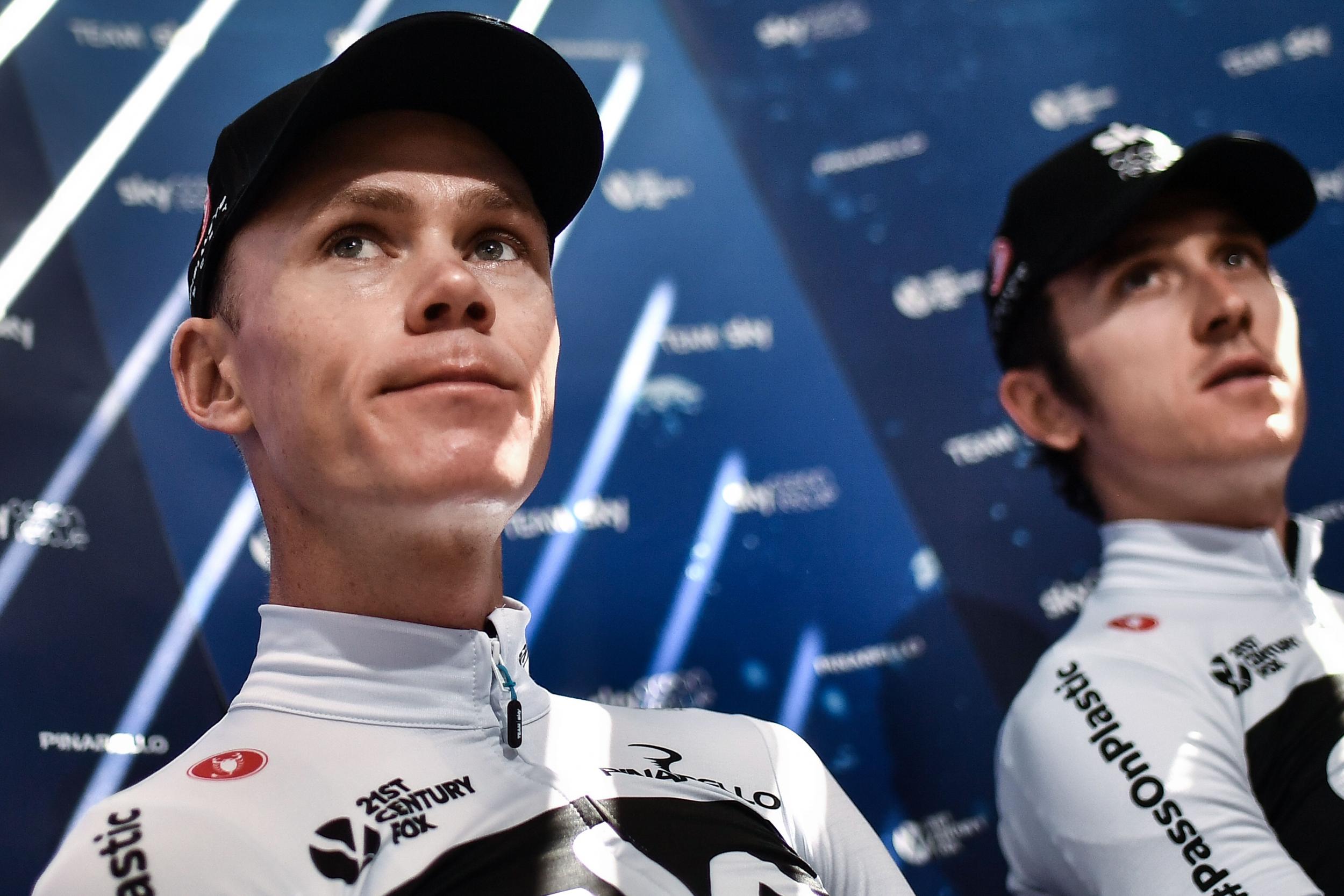 60/84

Rest day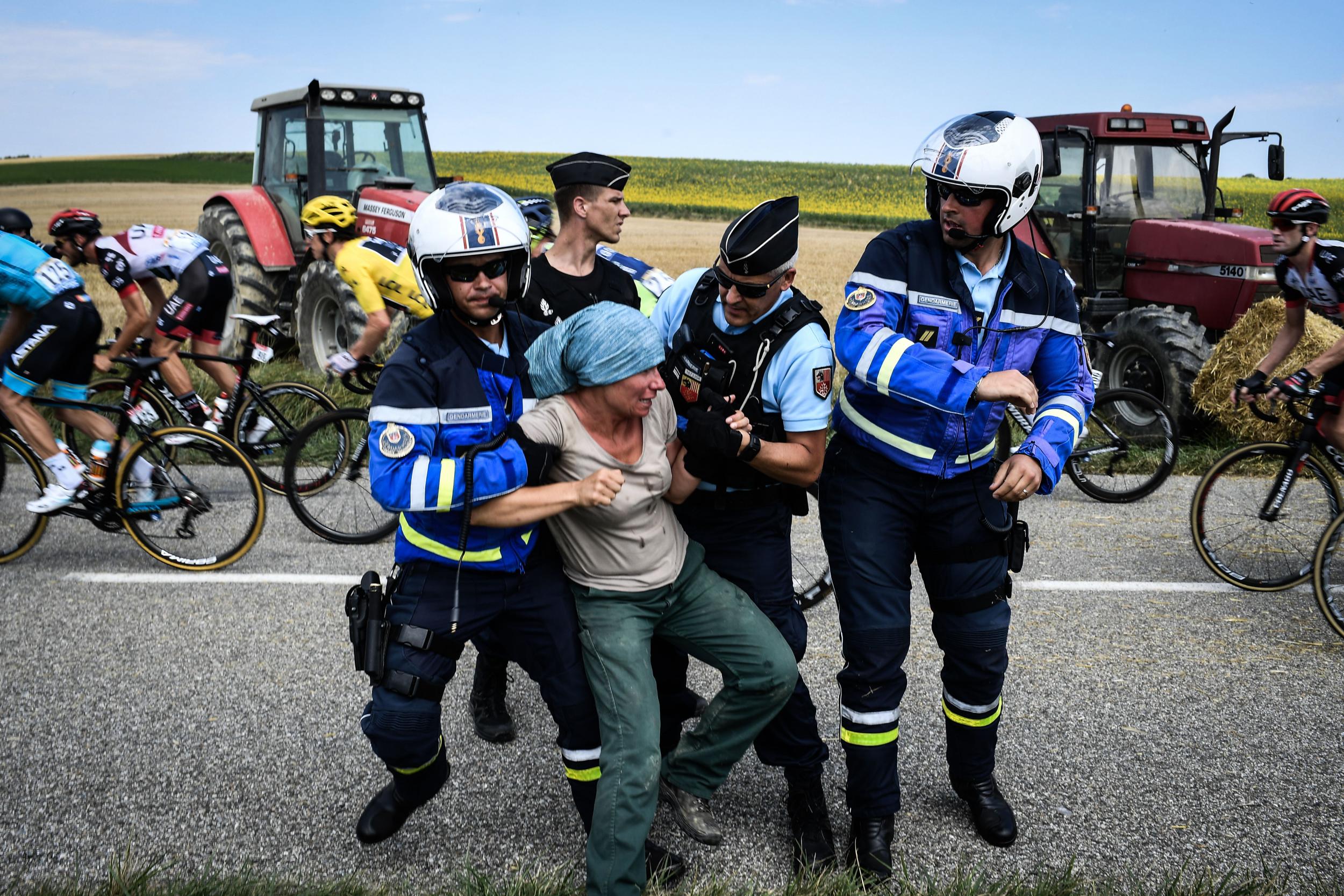 61/84

Stage 16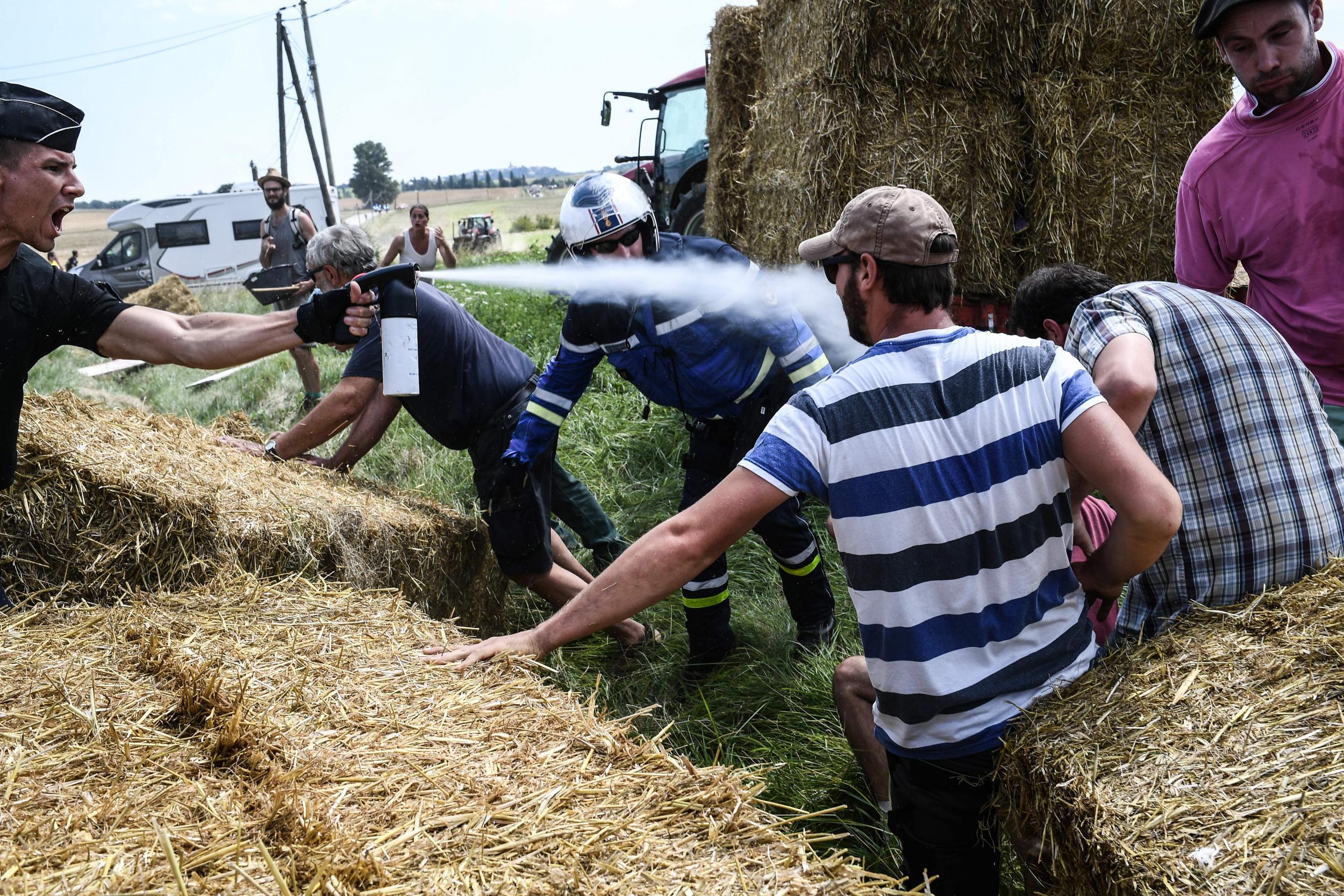 62/84

Stage 16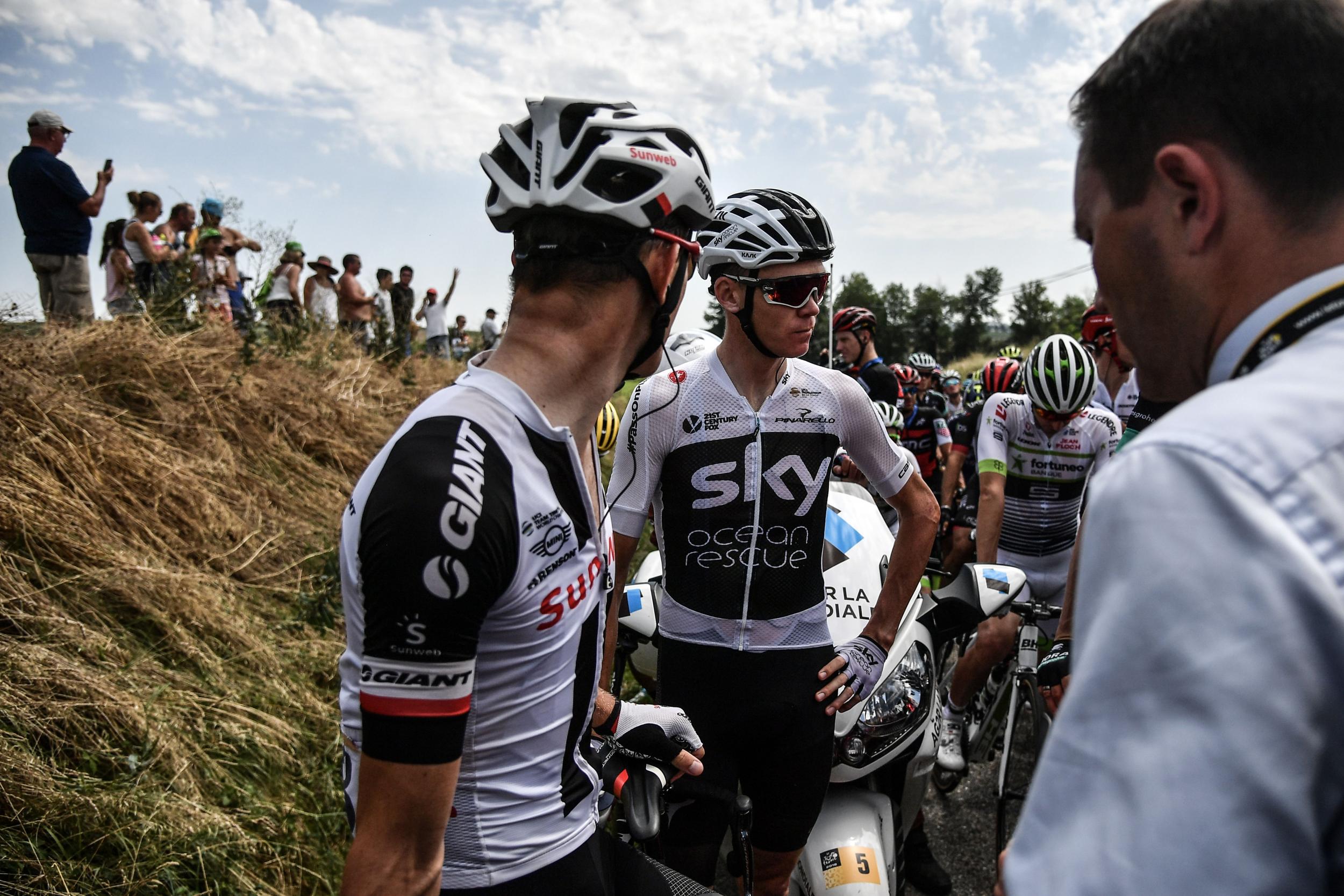 63/84

Stage 16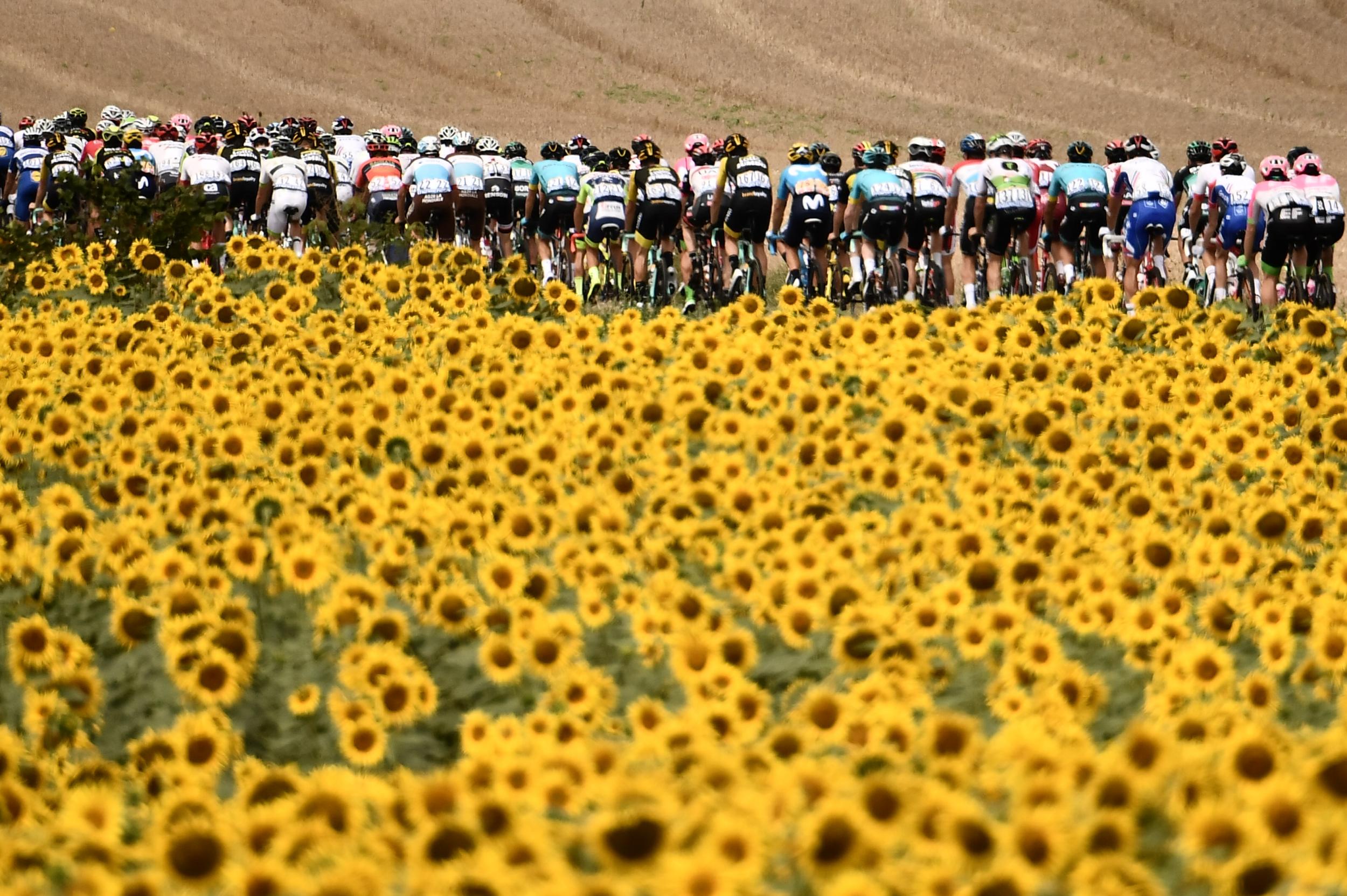 64/84

Stage 16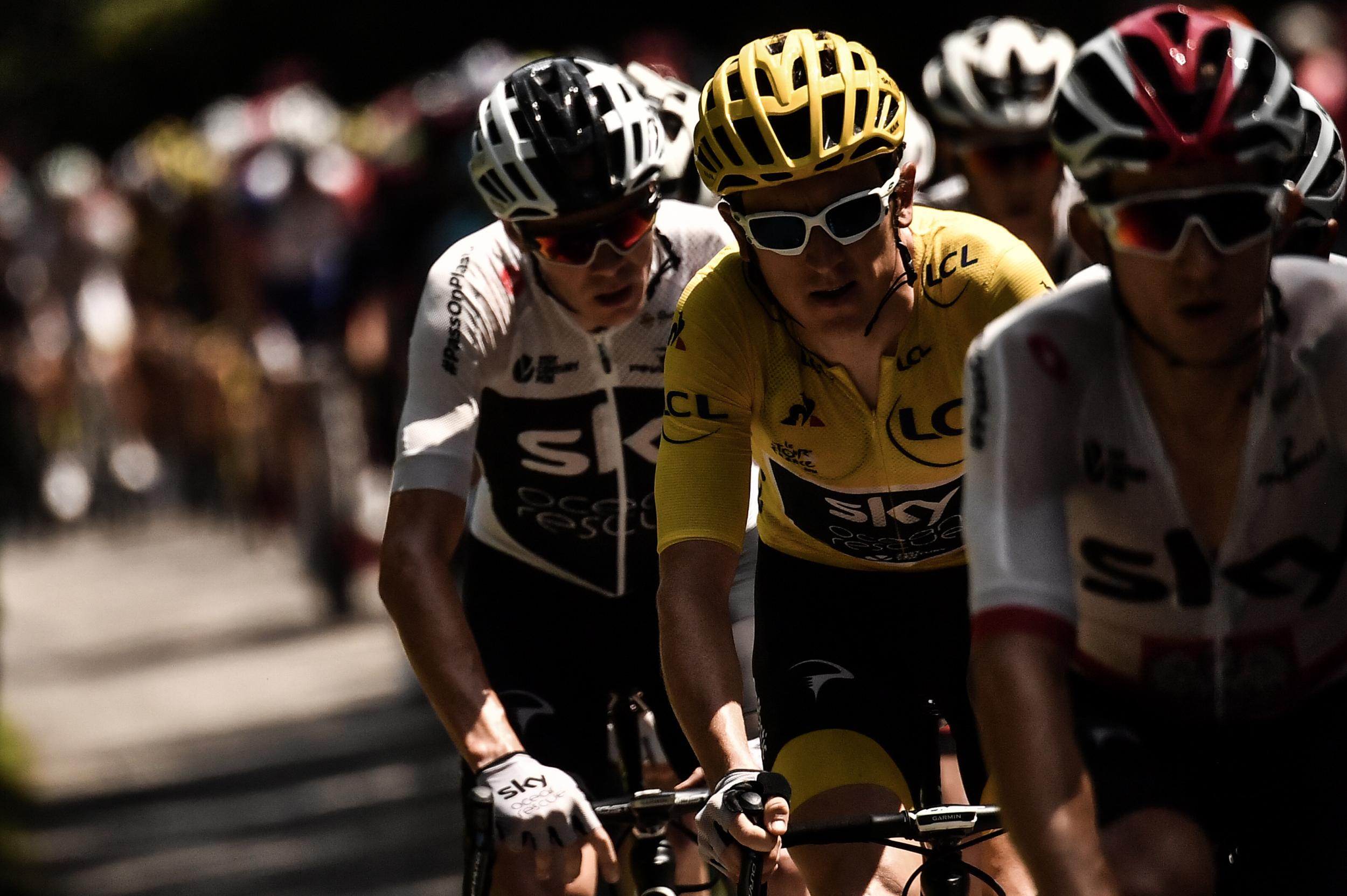 65/84

Stage 16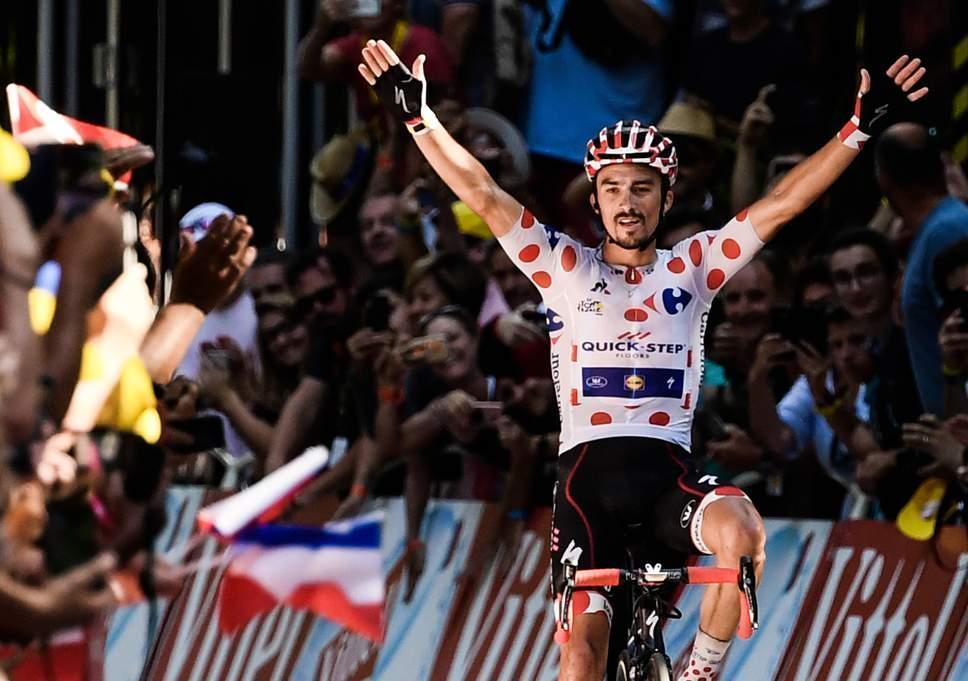 66/84

Stage 16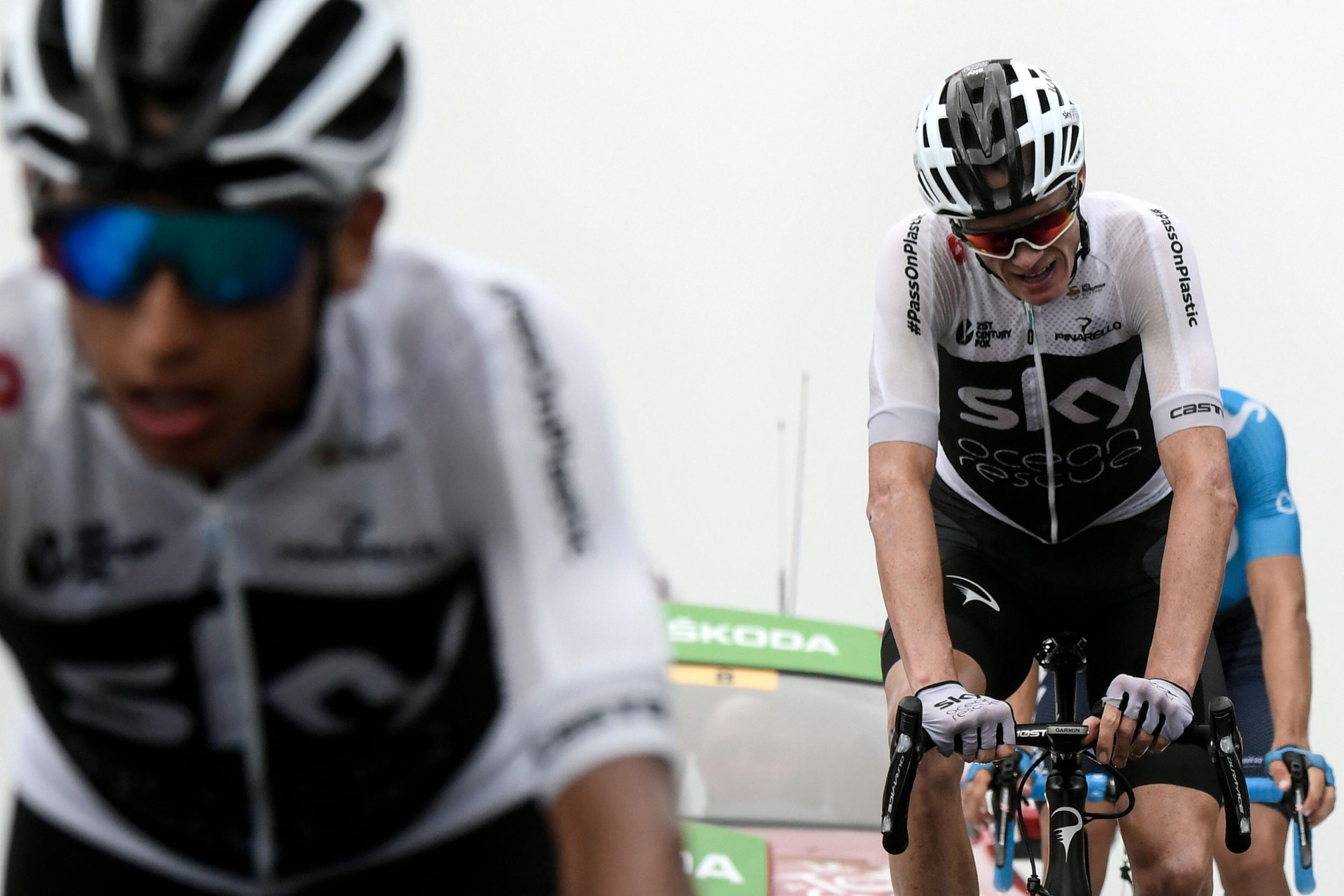 67/84

Stage 17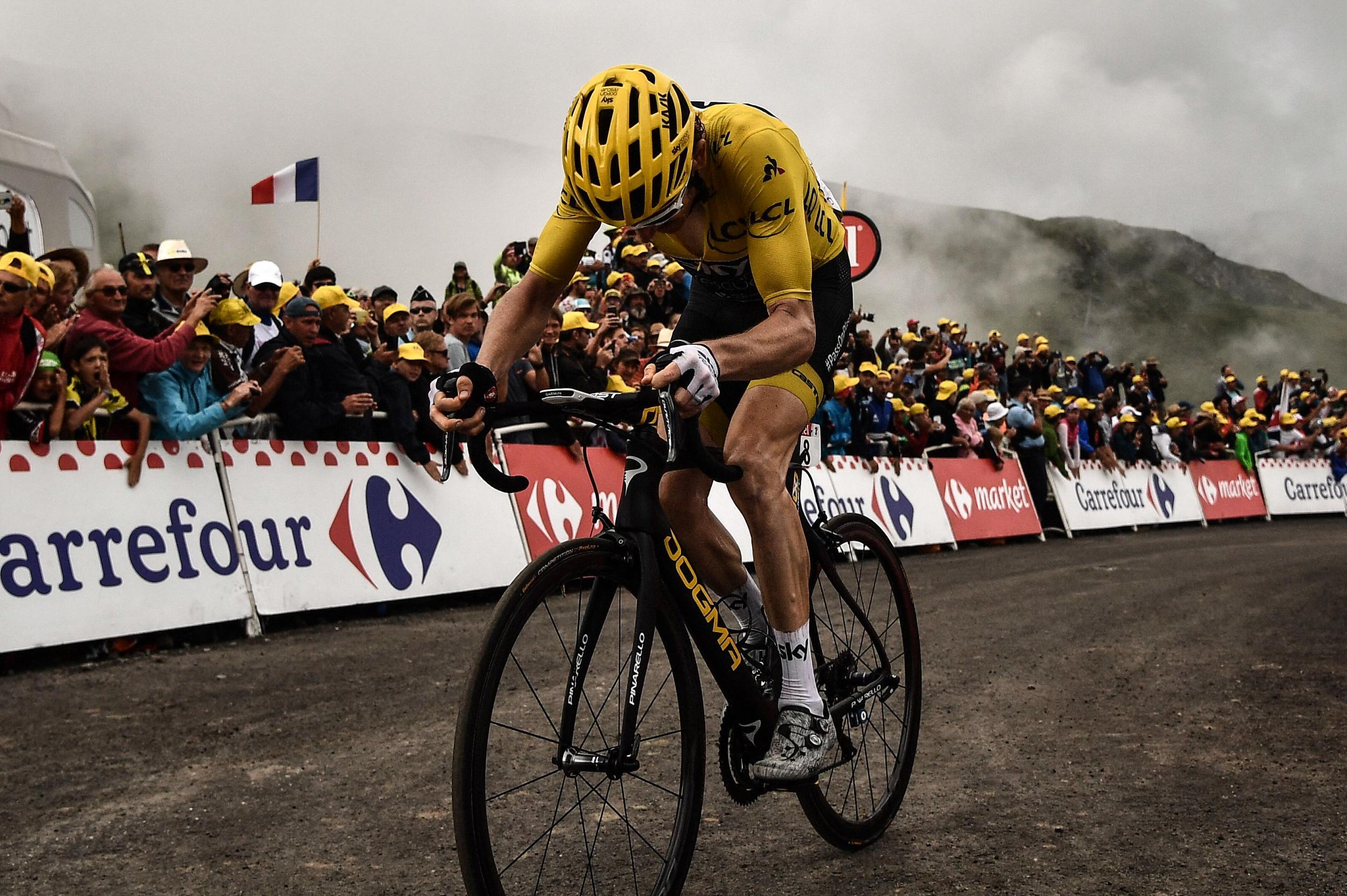 68/84

Stage 17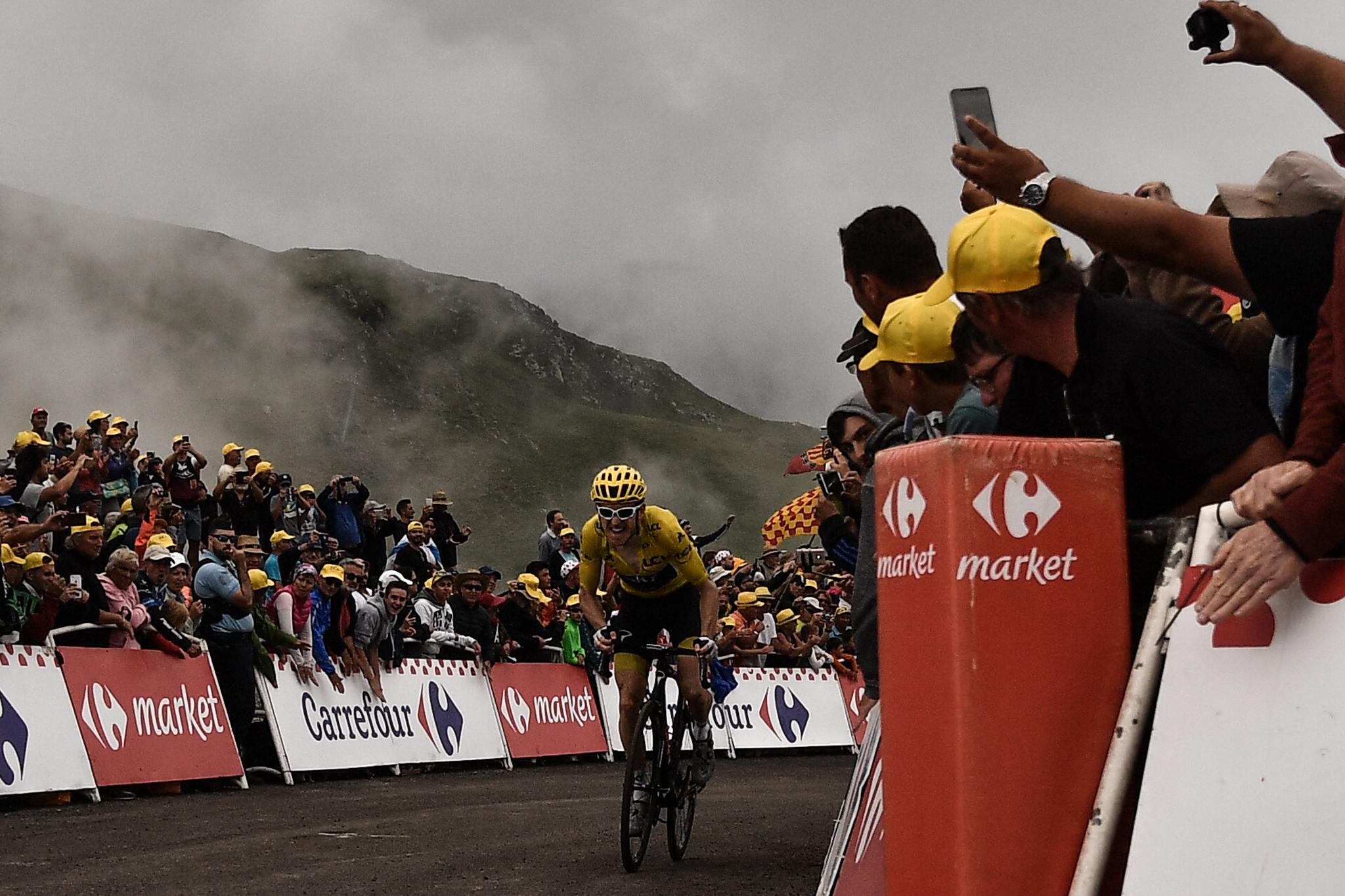 69/84

Stage 17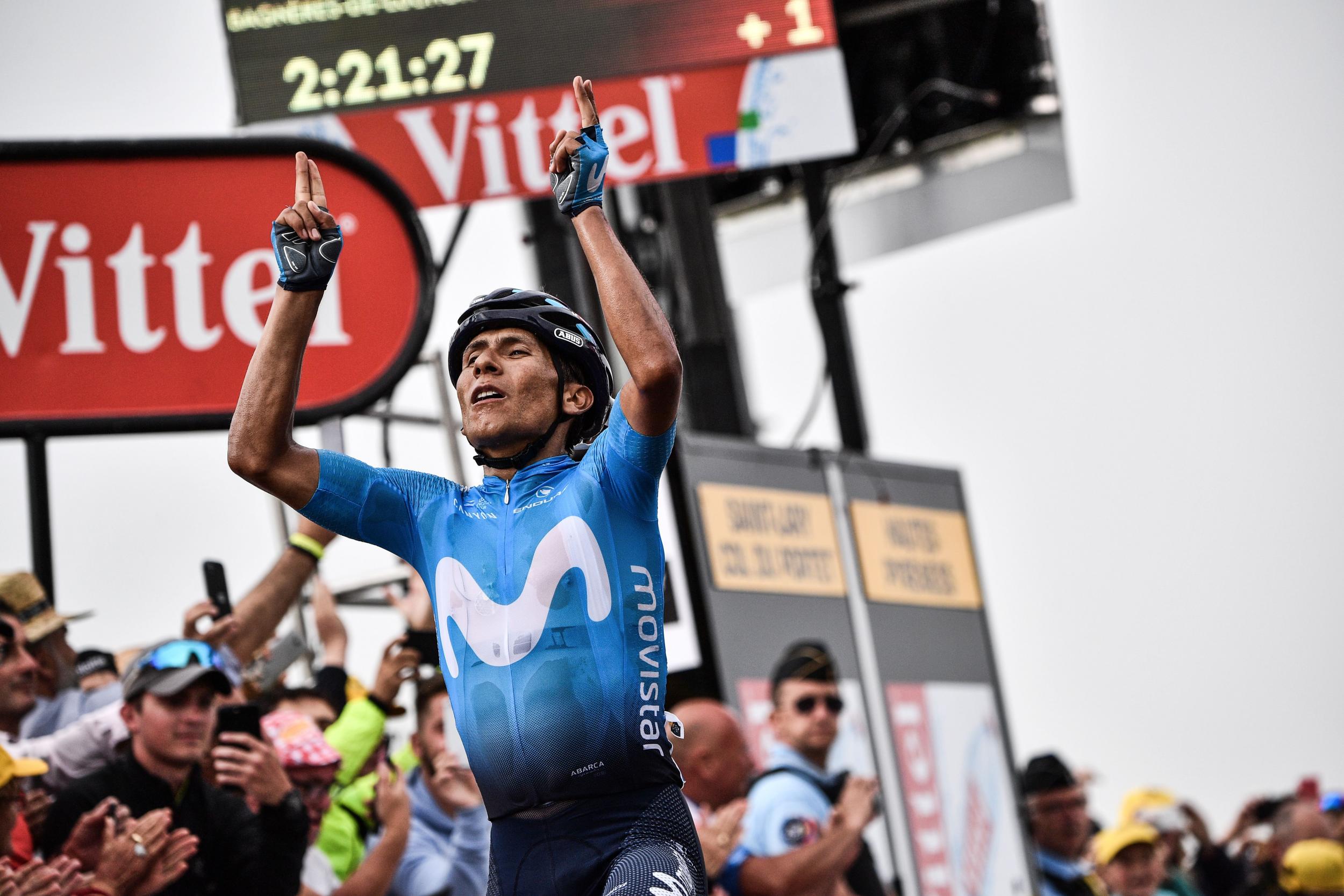 70/84

Stage 17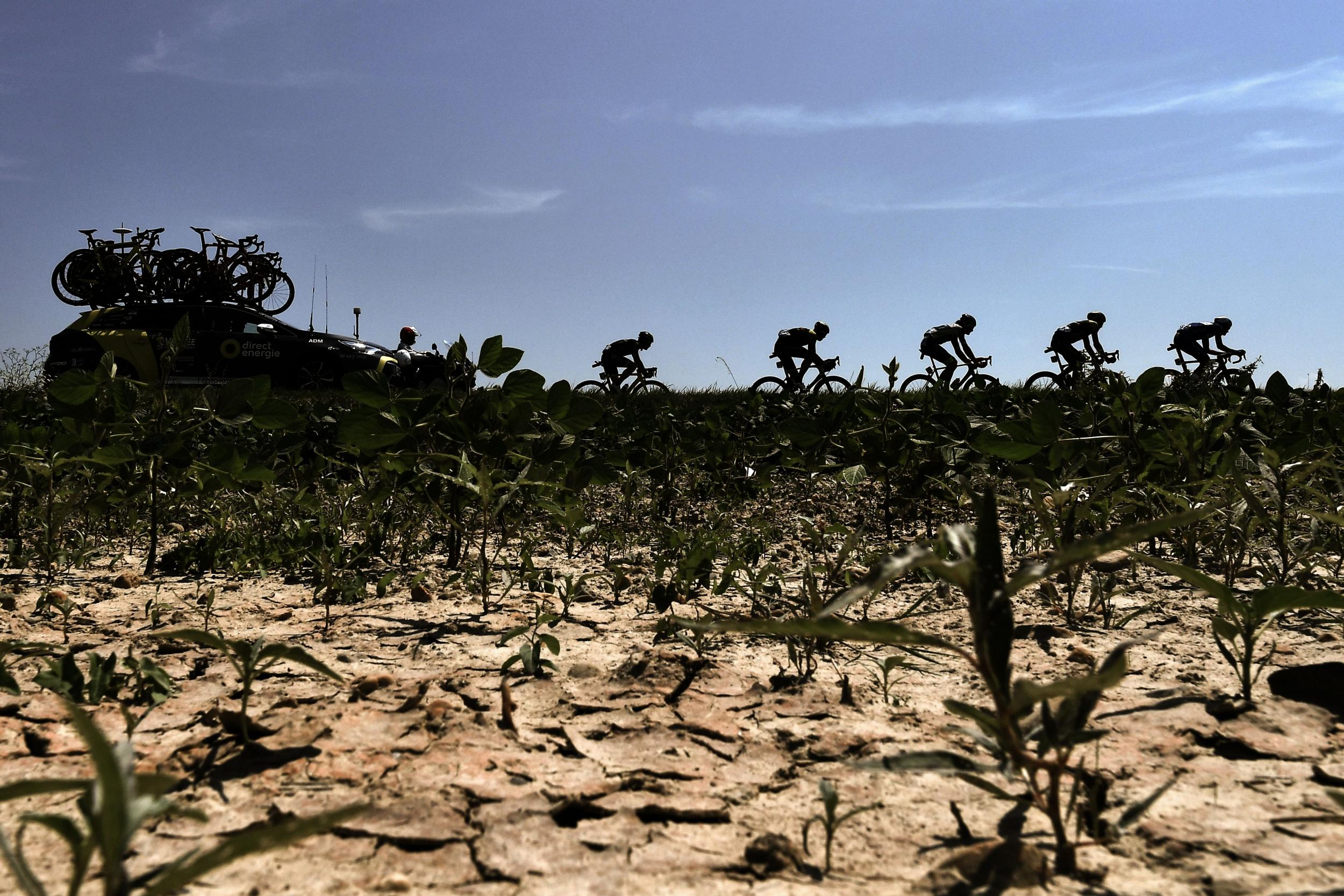 71/84

Stage 18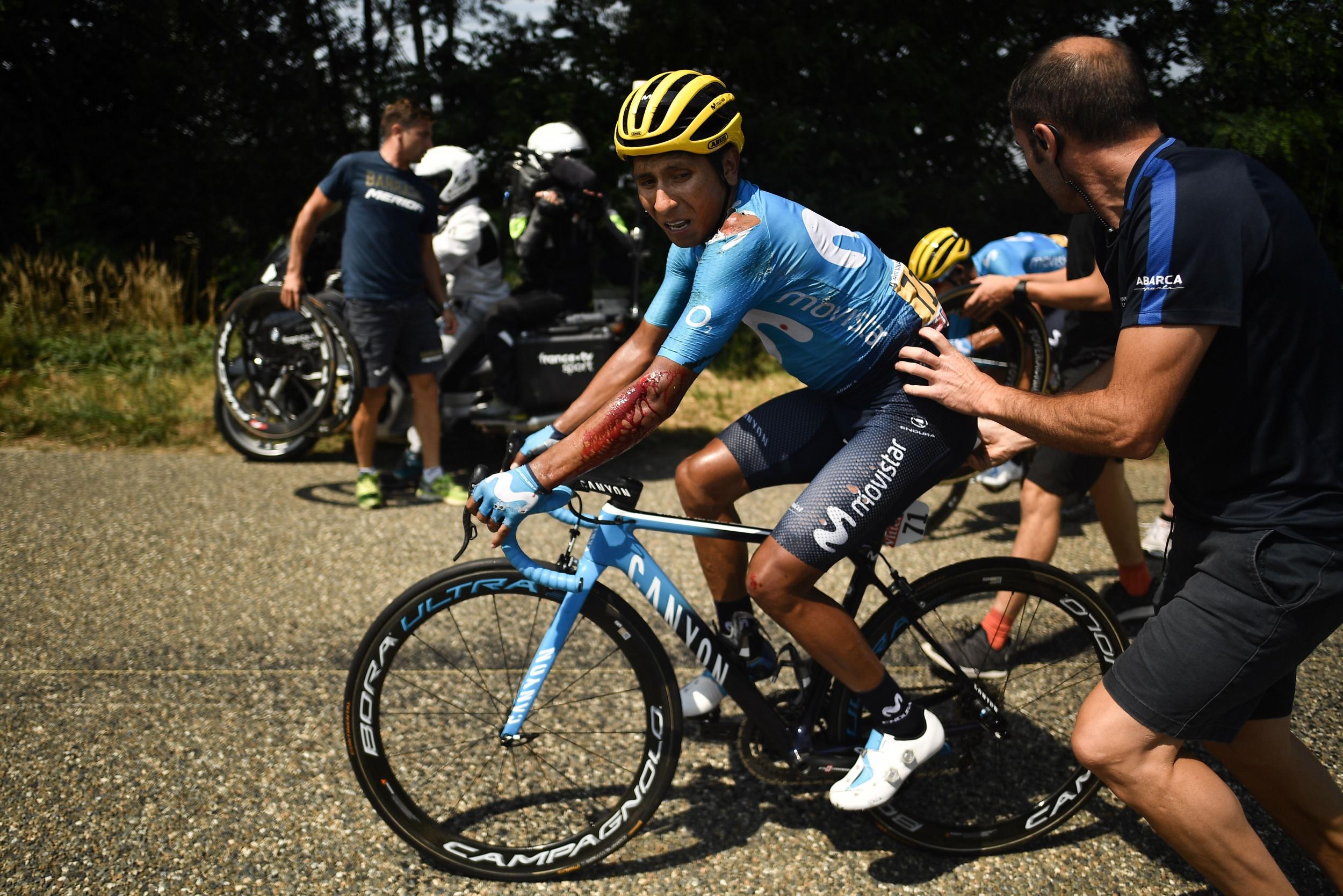 72/84

Stage 18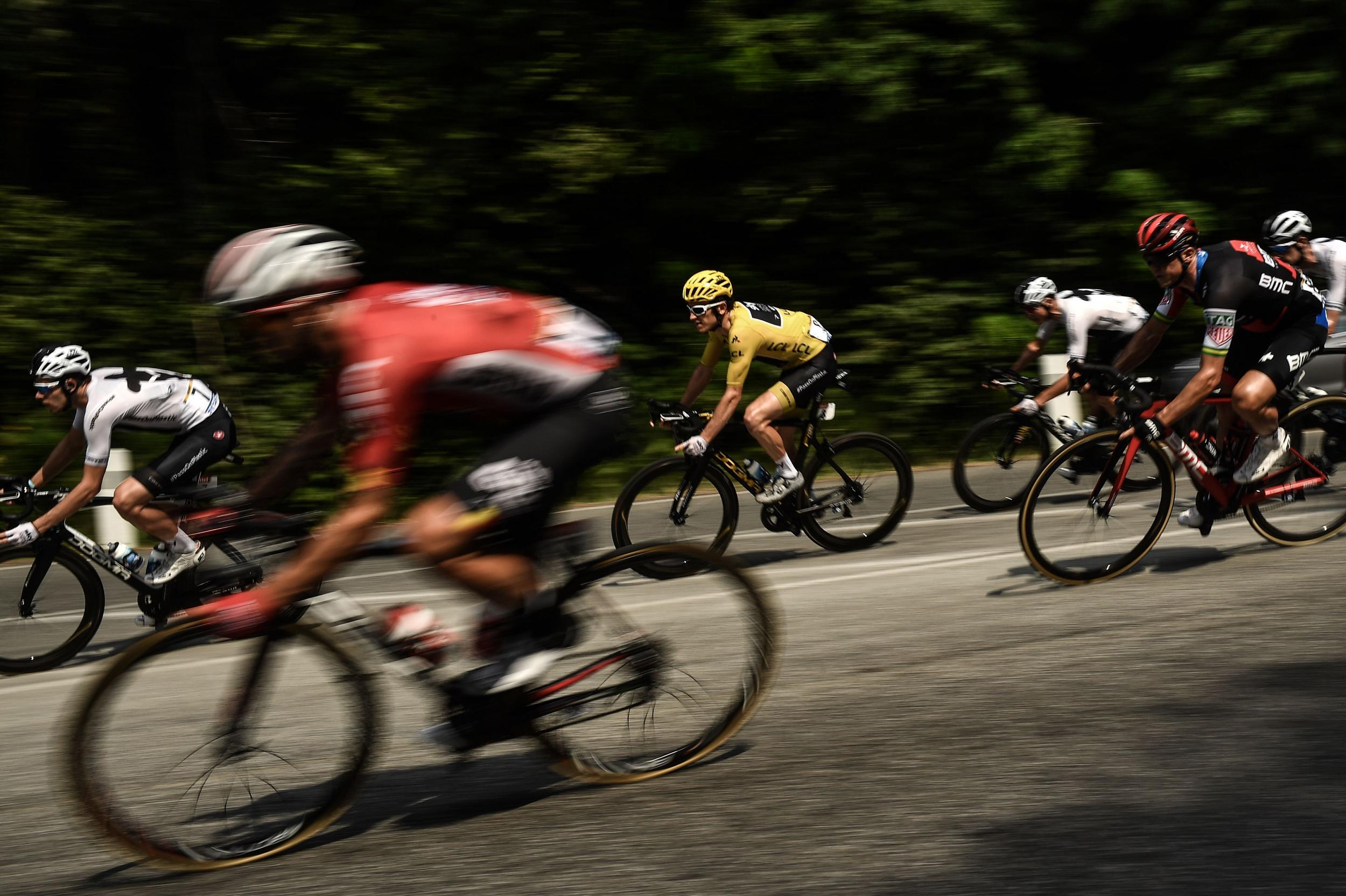 73/84

Stage 18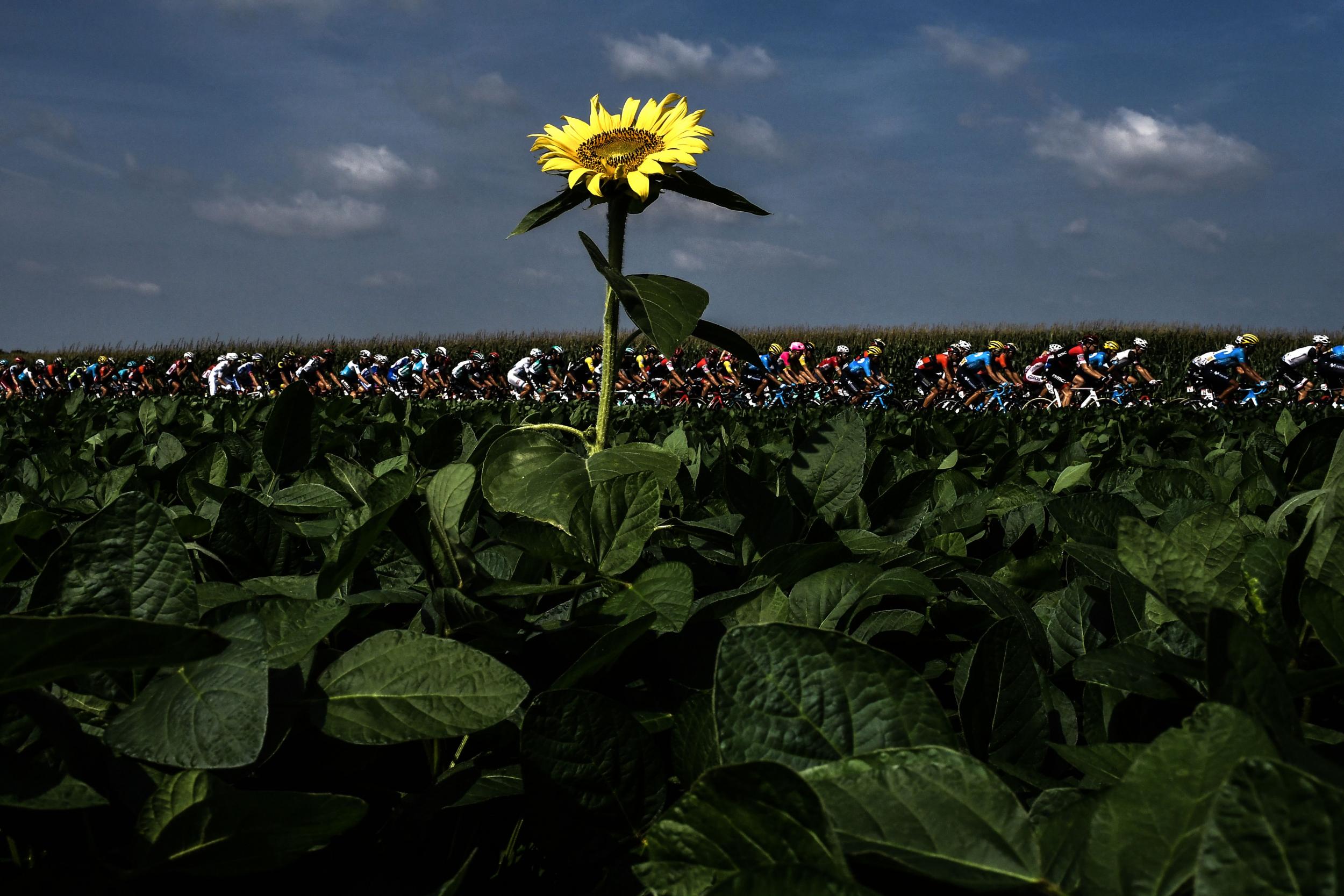 74/84

Stage 18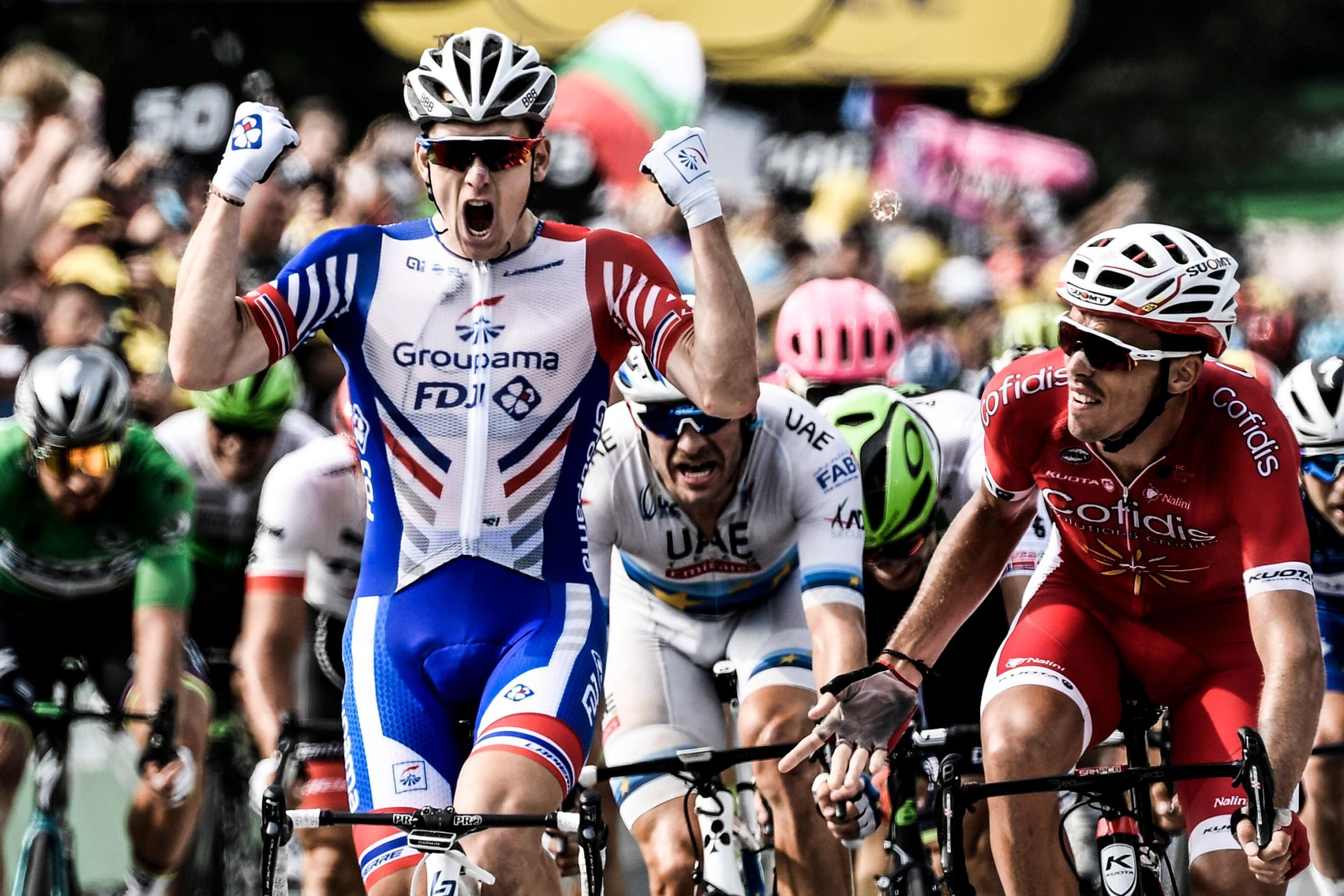 75/84

Stage 18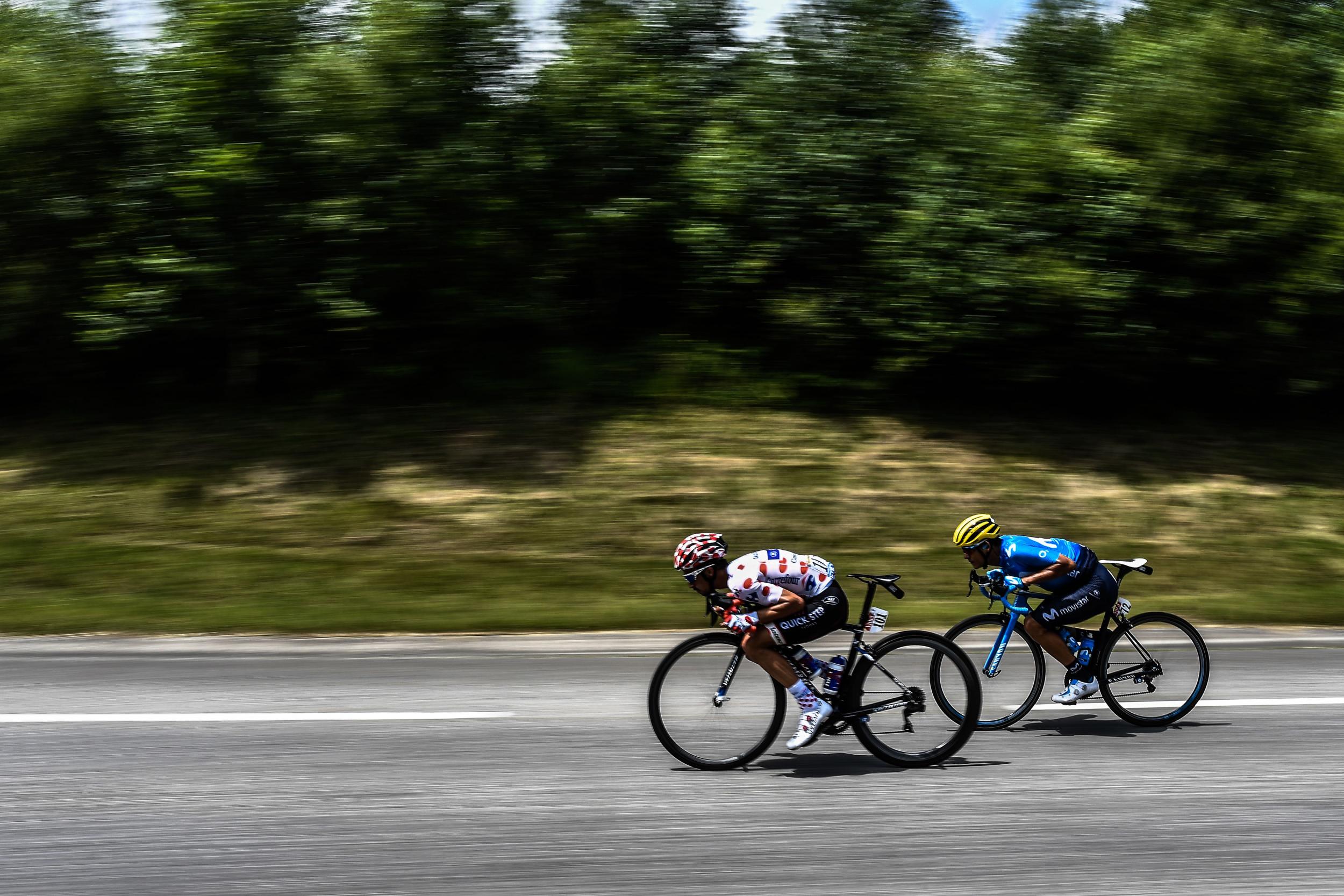 76/84

Stage 19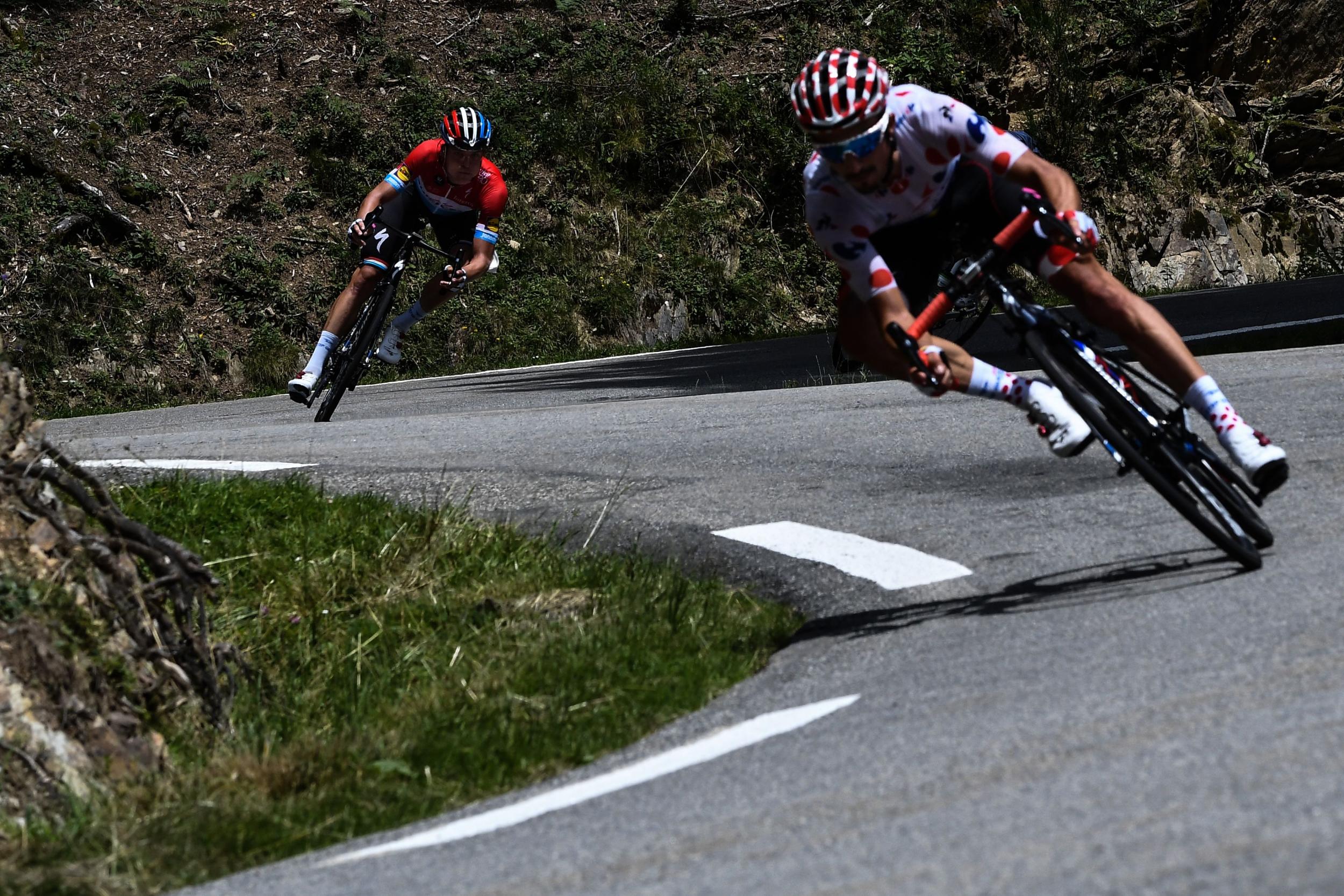 77/84

Stage 19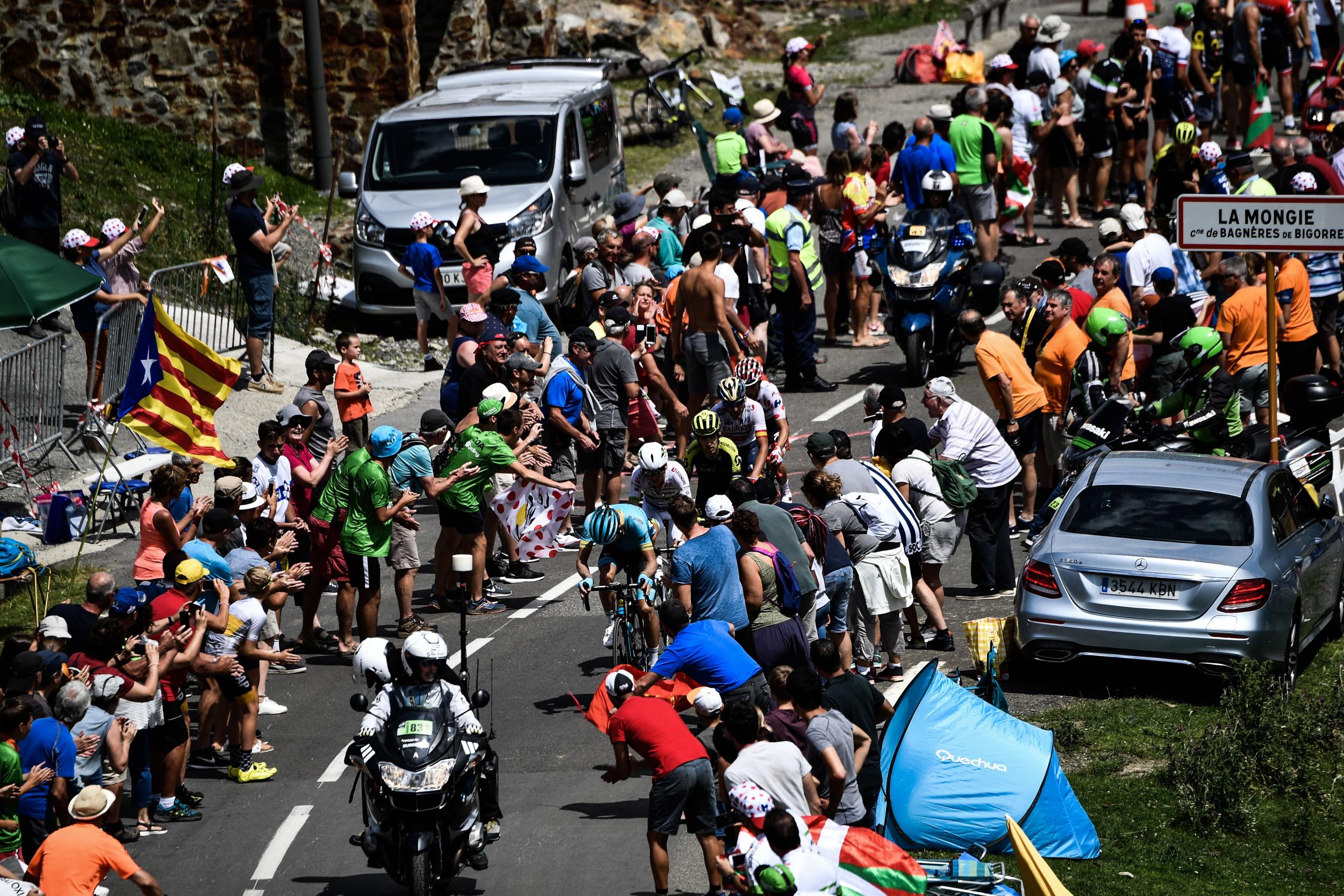 78/84

Stage 19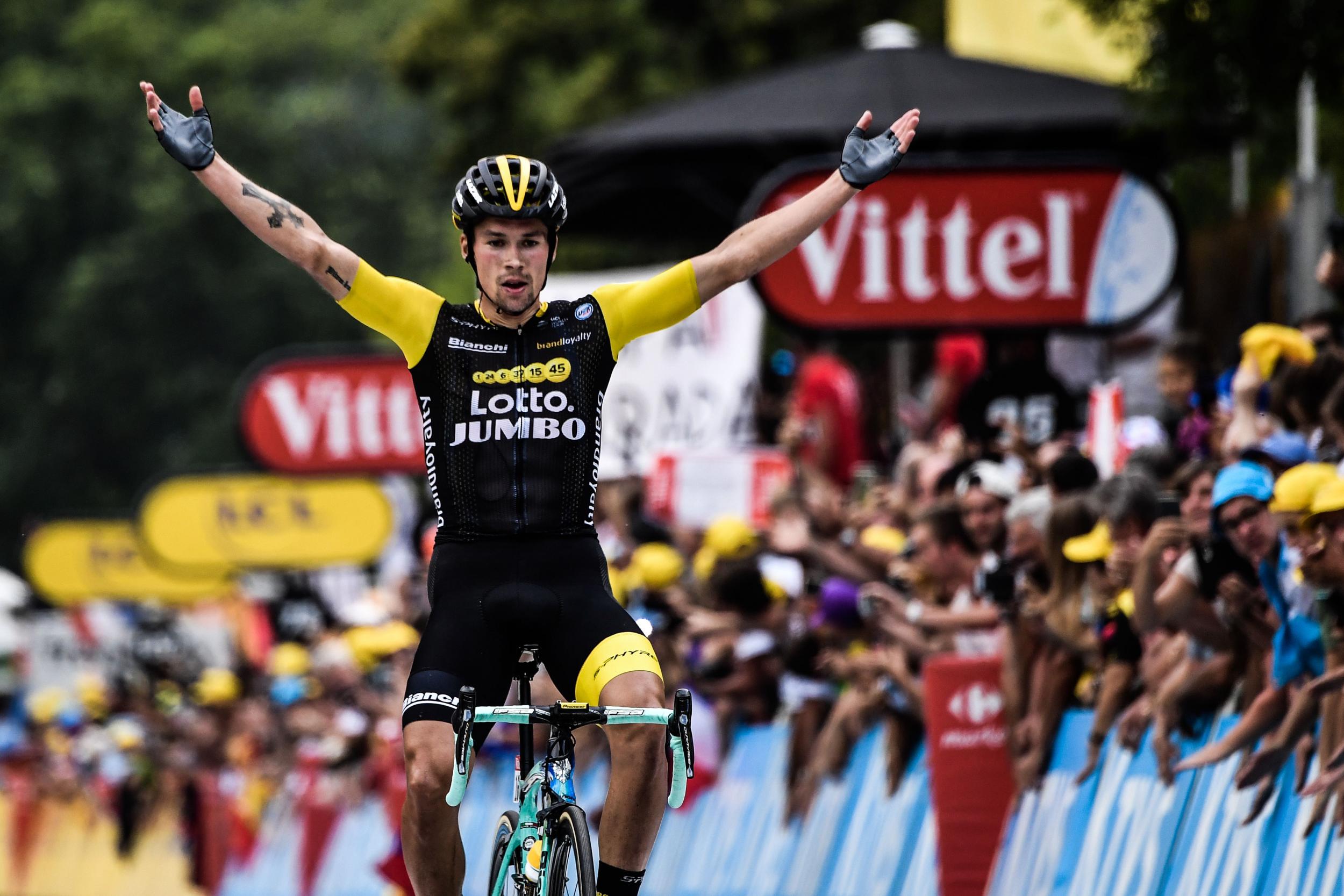 79/84

Stage 19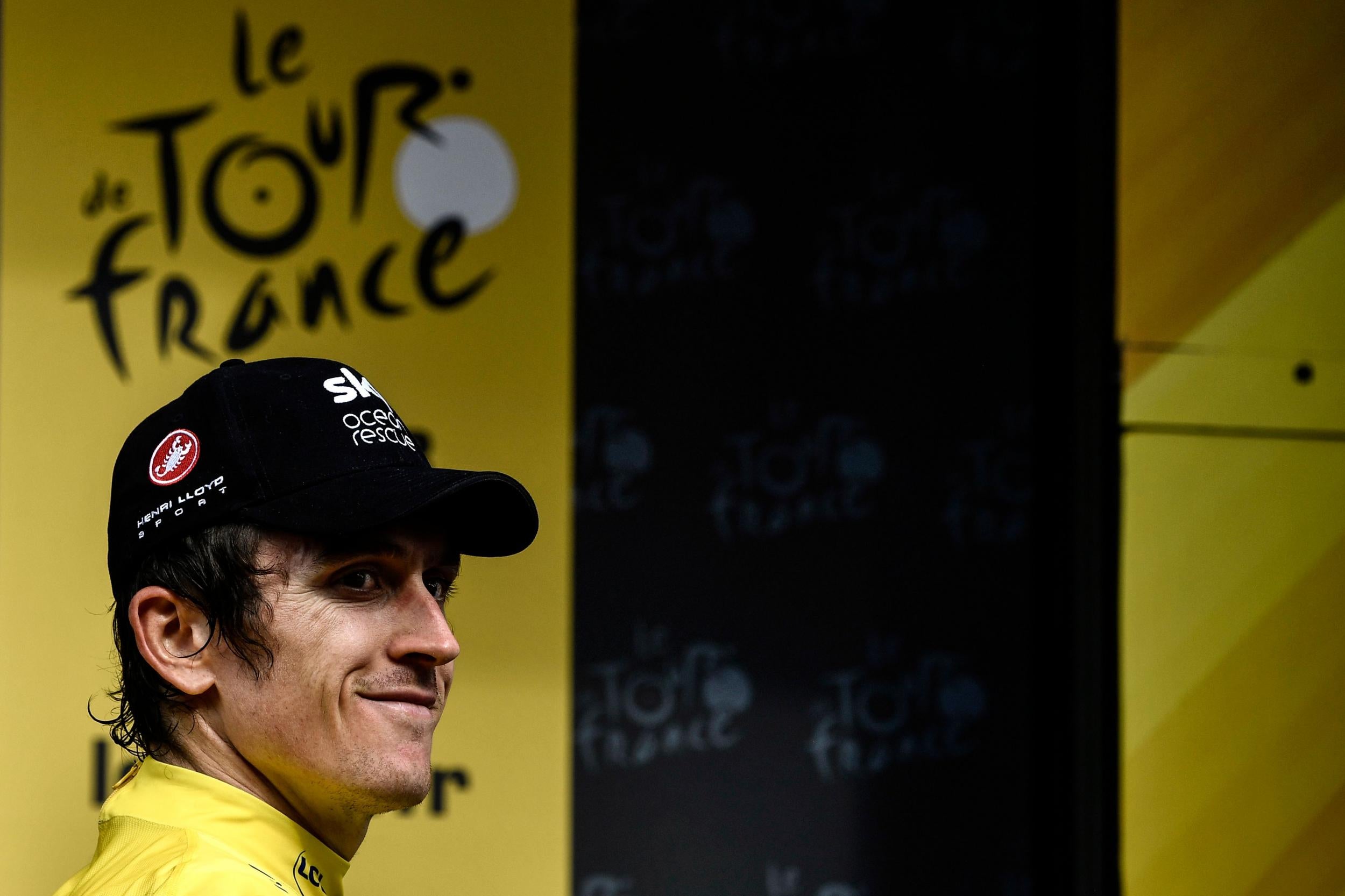 80/84

Stage 19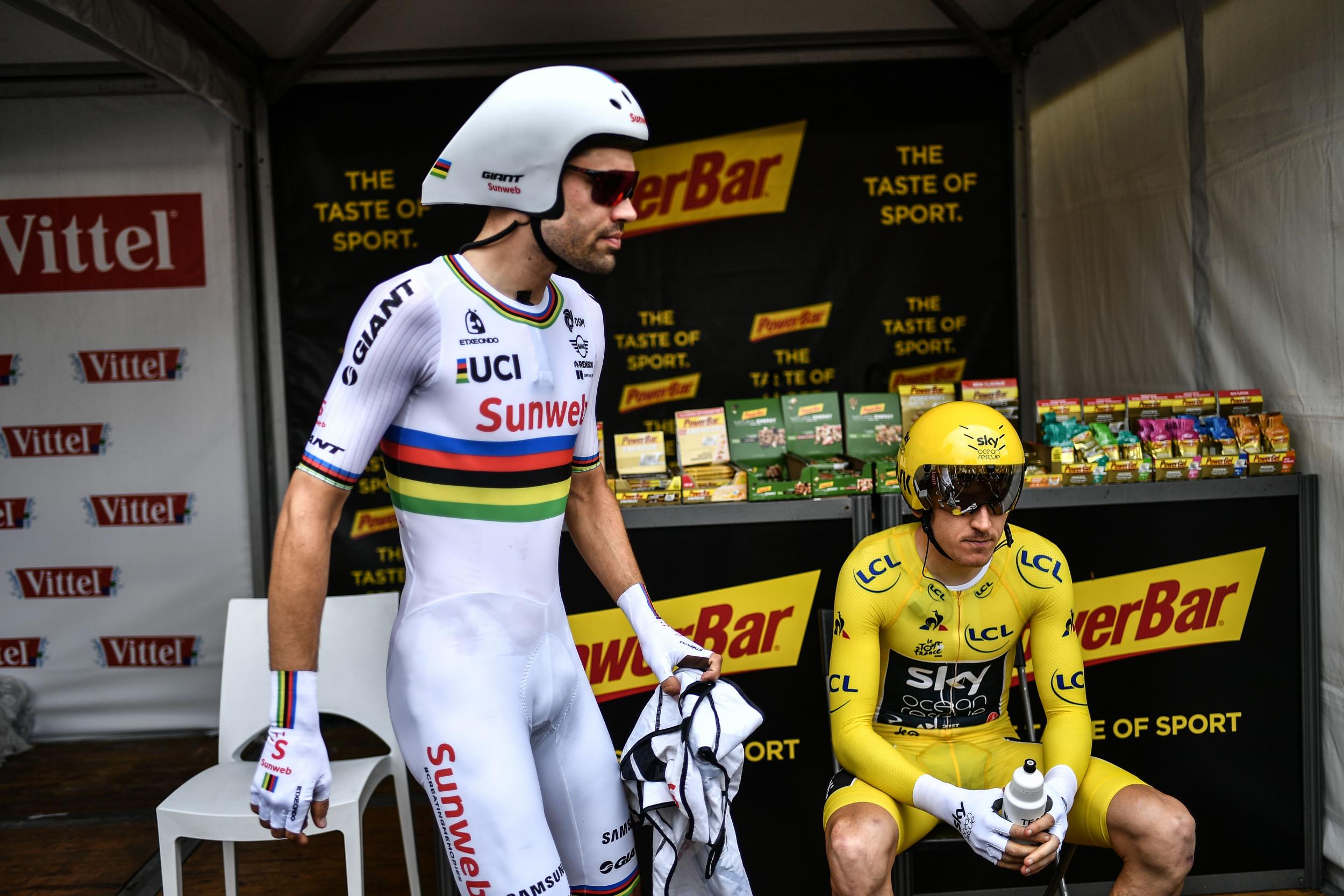 81/84

Stage 20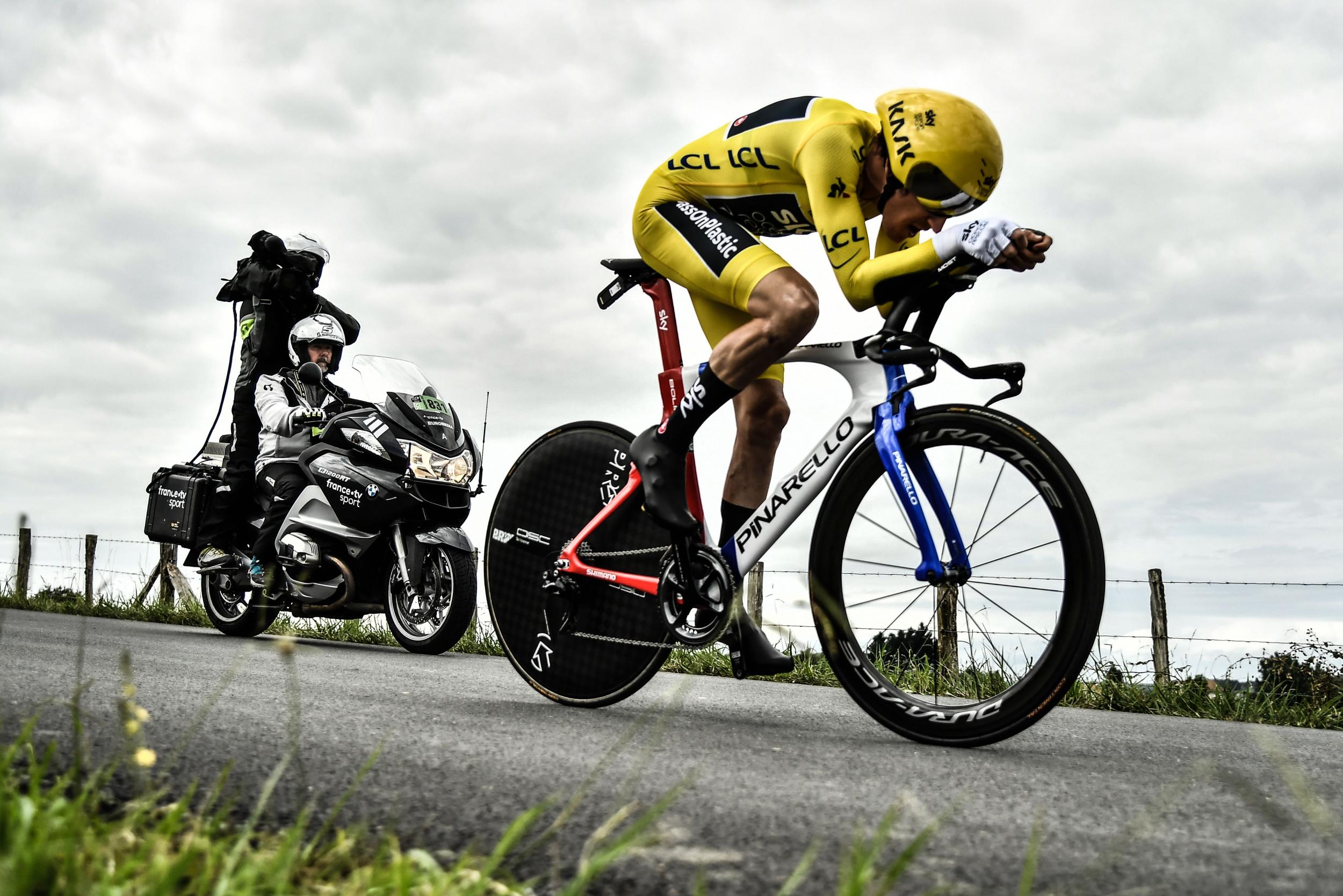 82/84

Stage 20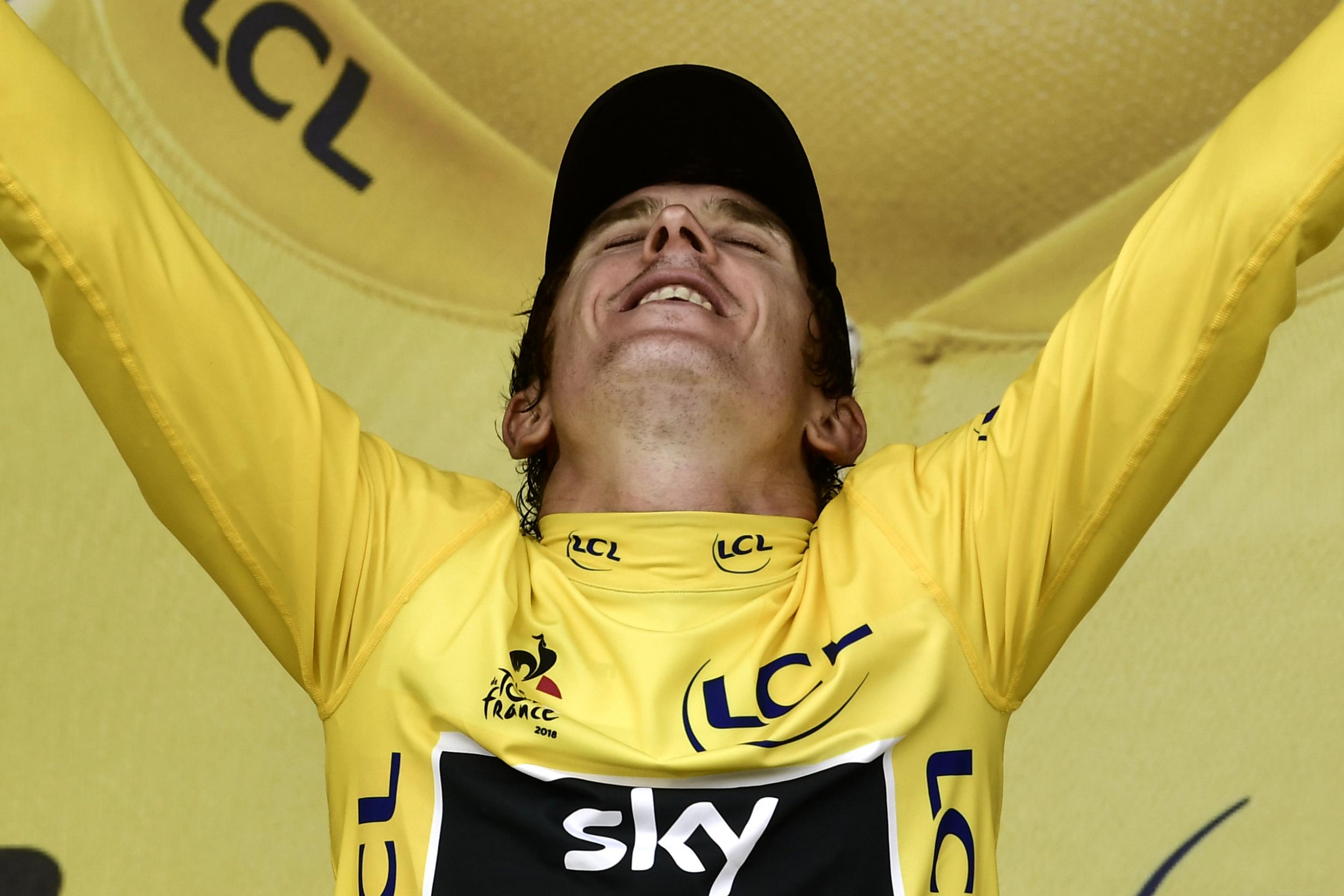 83/84

Stage 20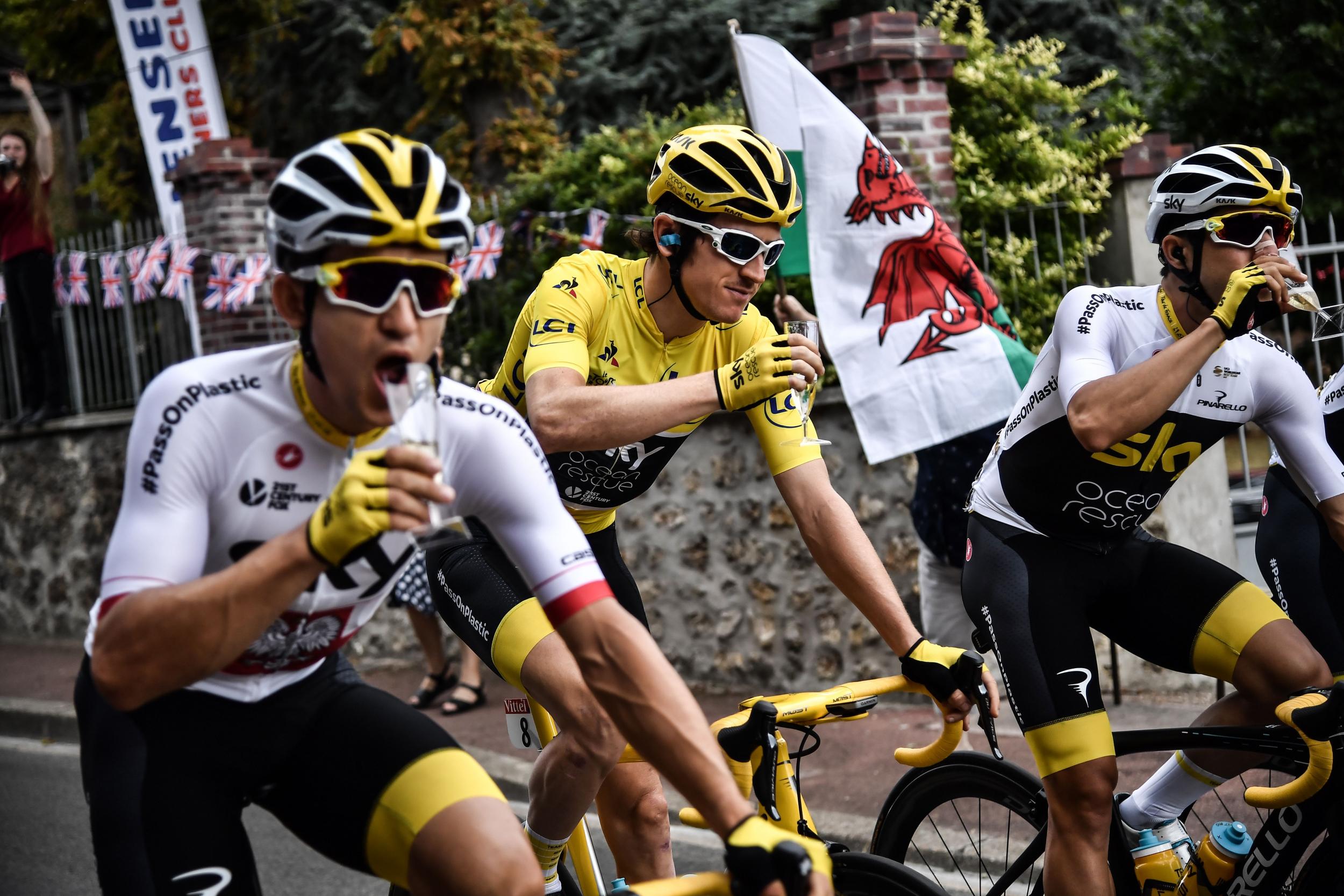 84/84

Stage 21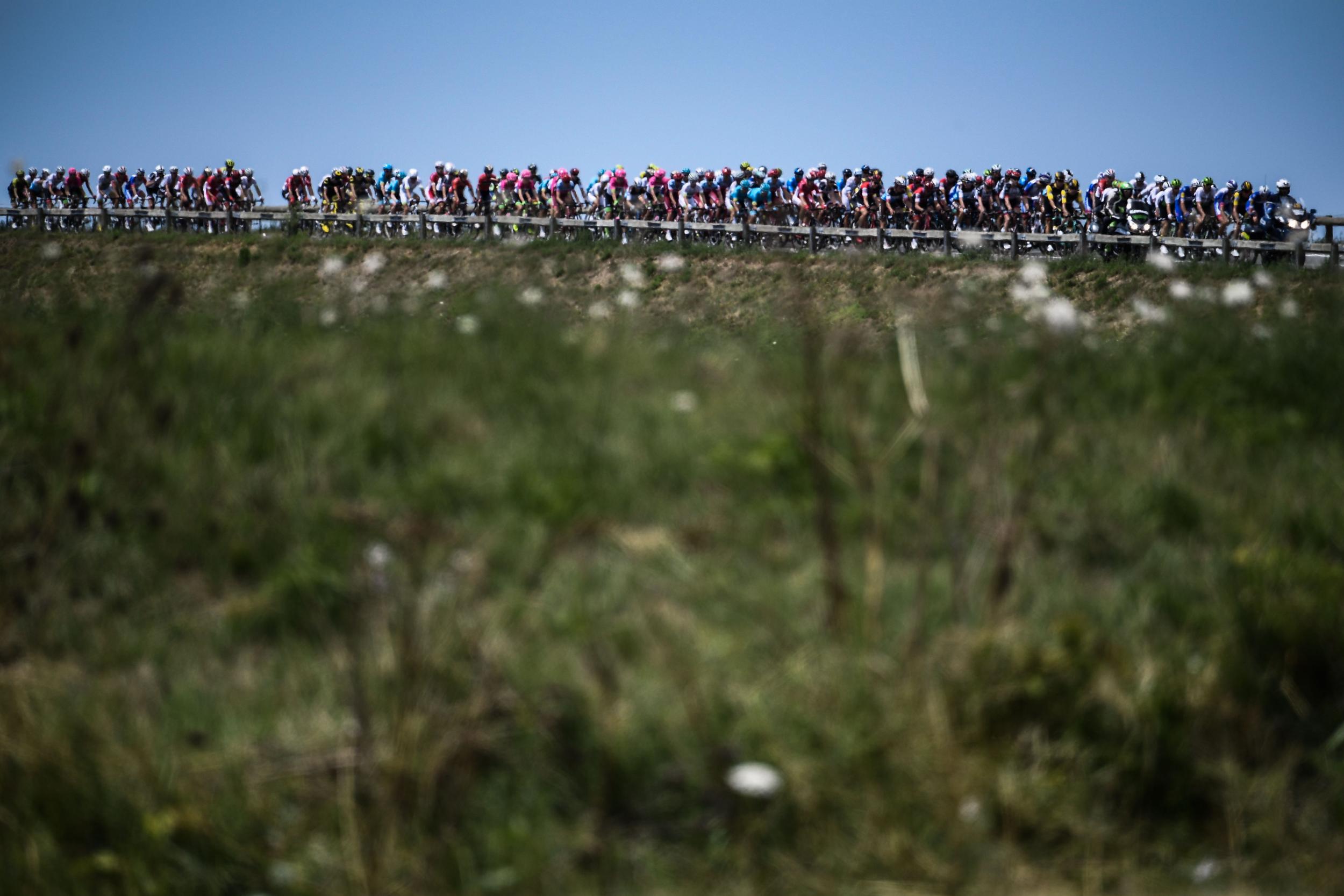 1/84

Stage one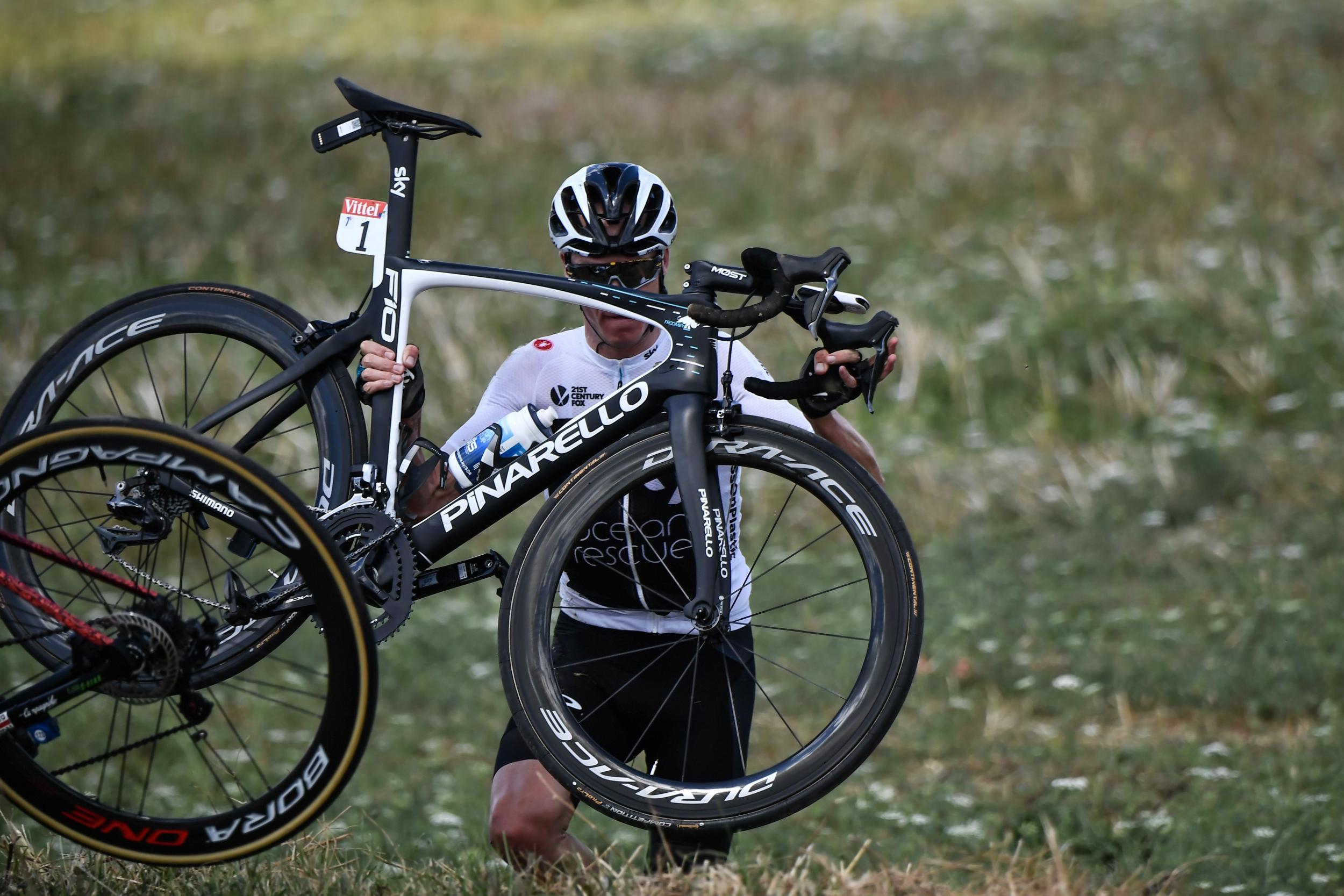 2/84

Stage one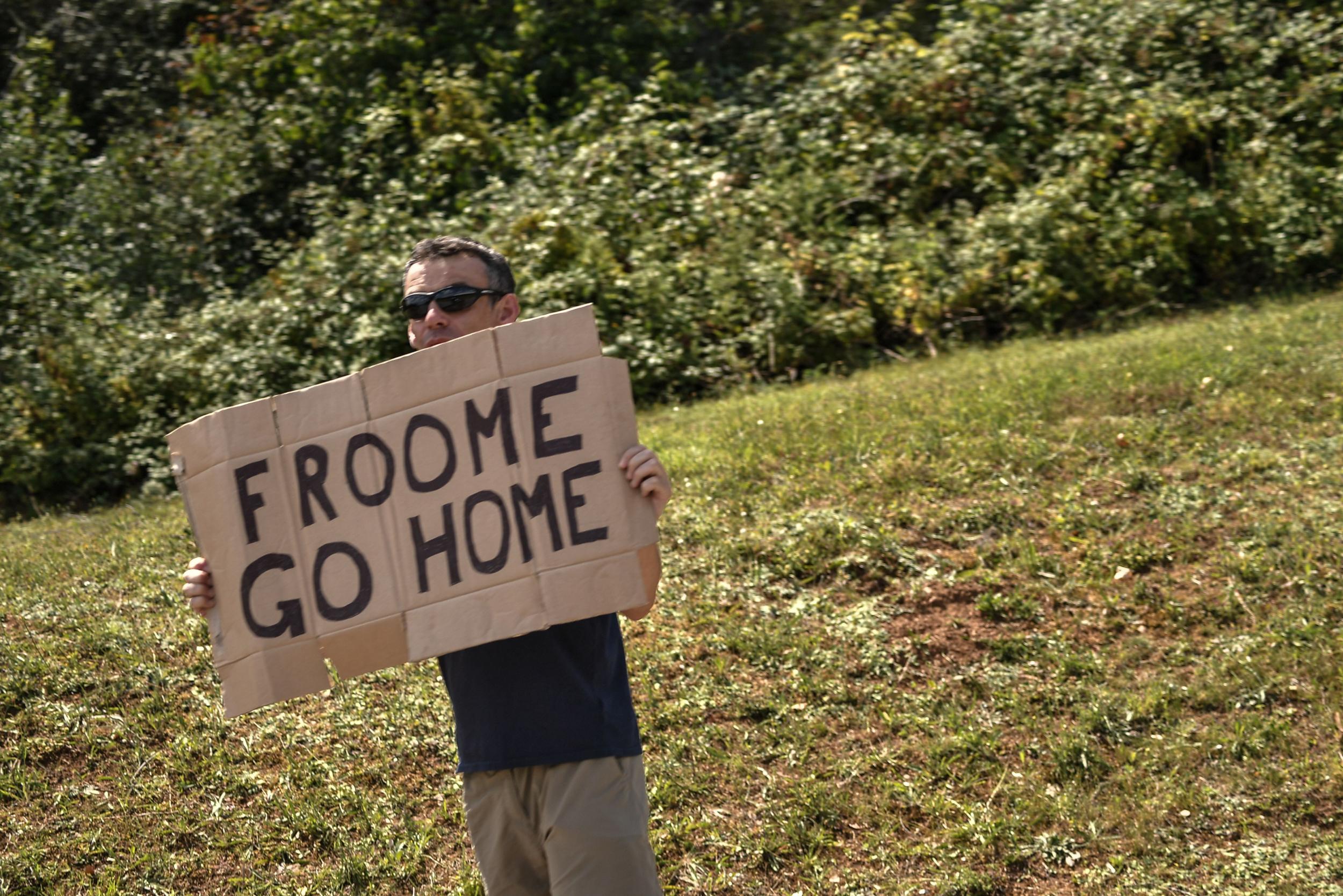 3/84

Stage one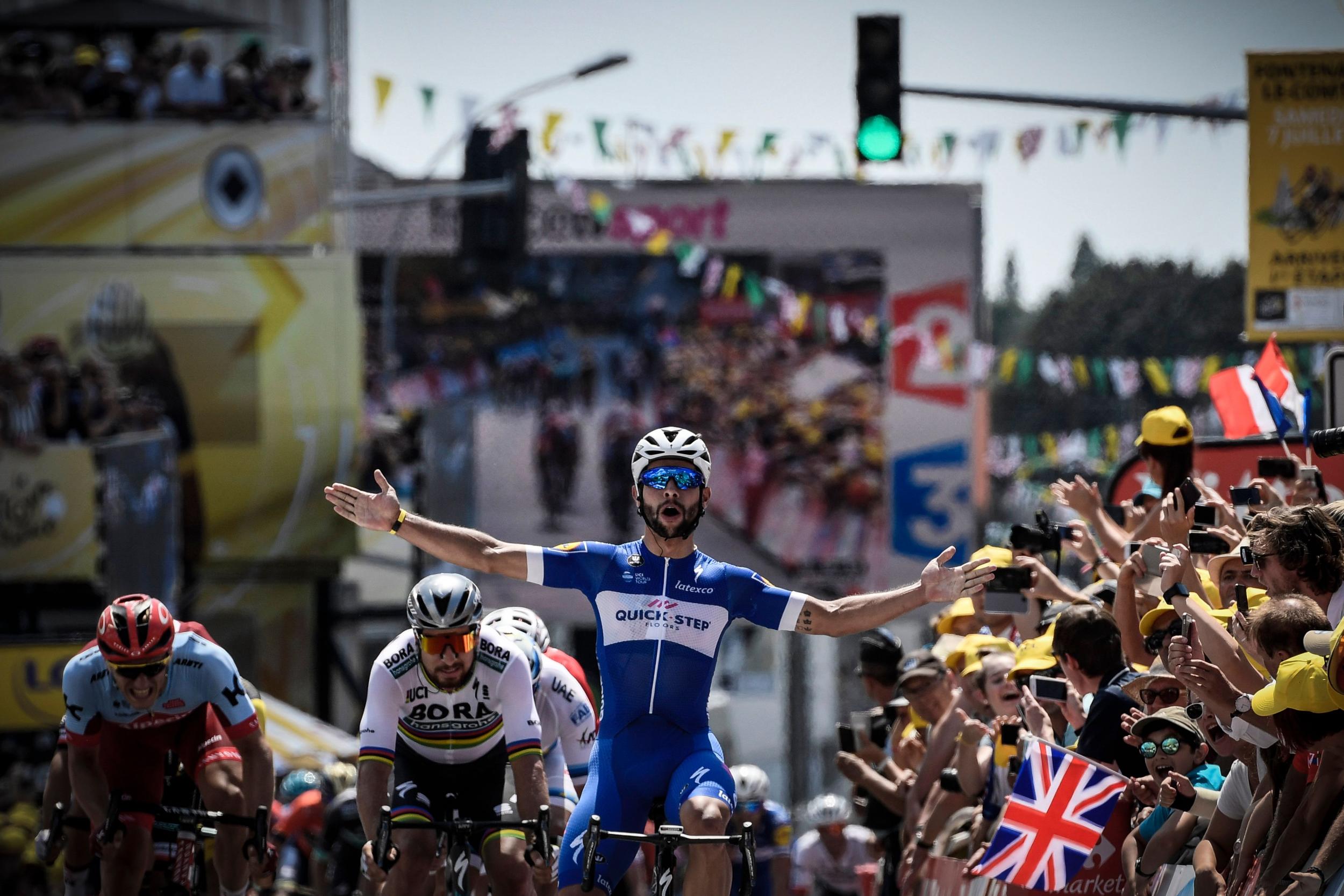 4/84

Stage one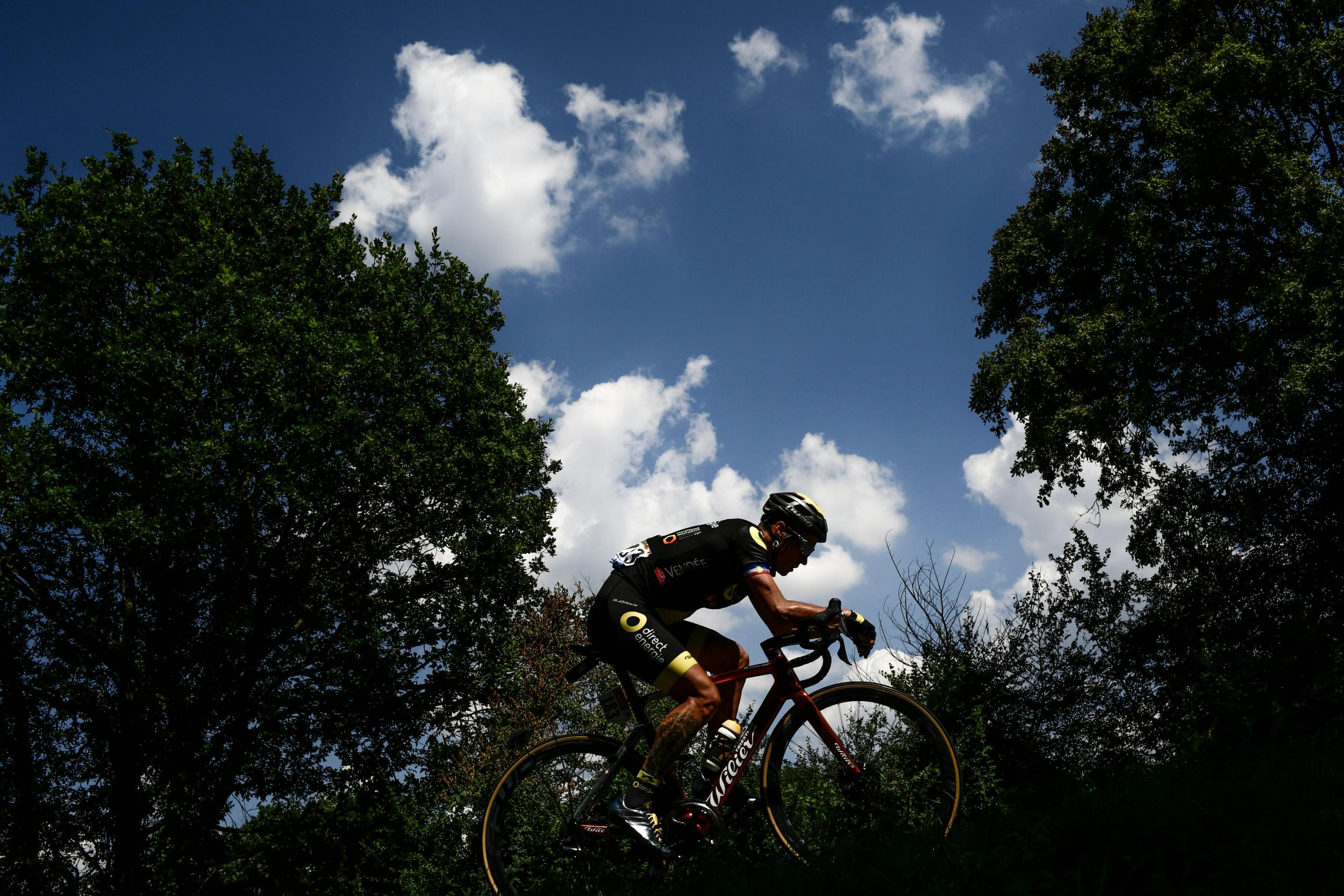 5/84

Stage two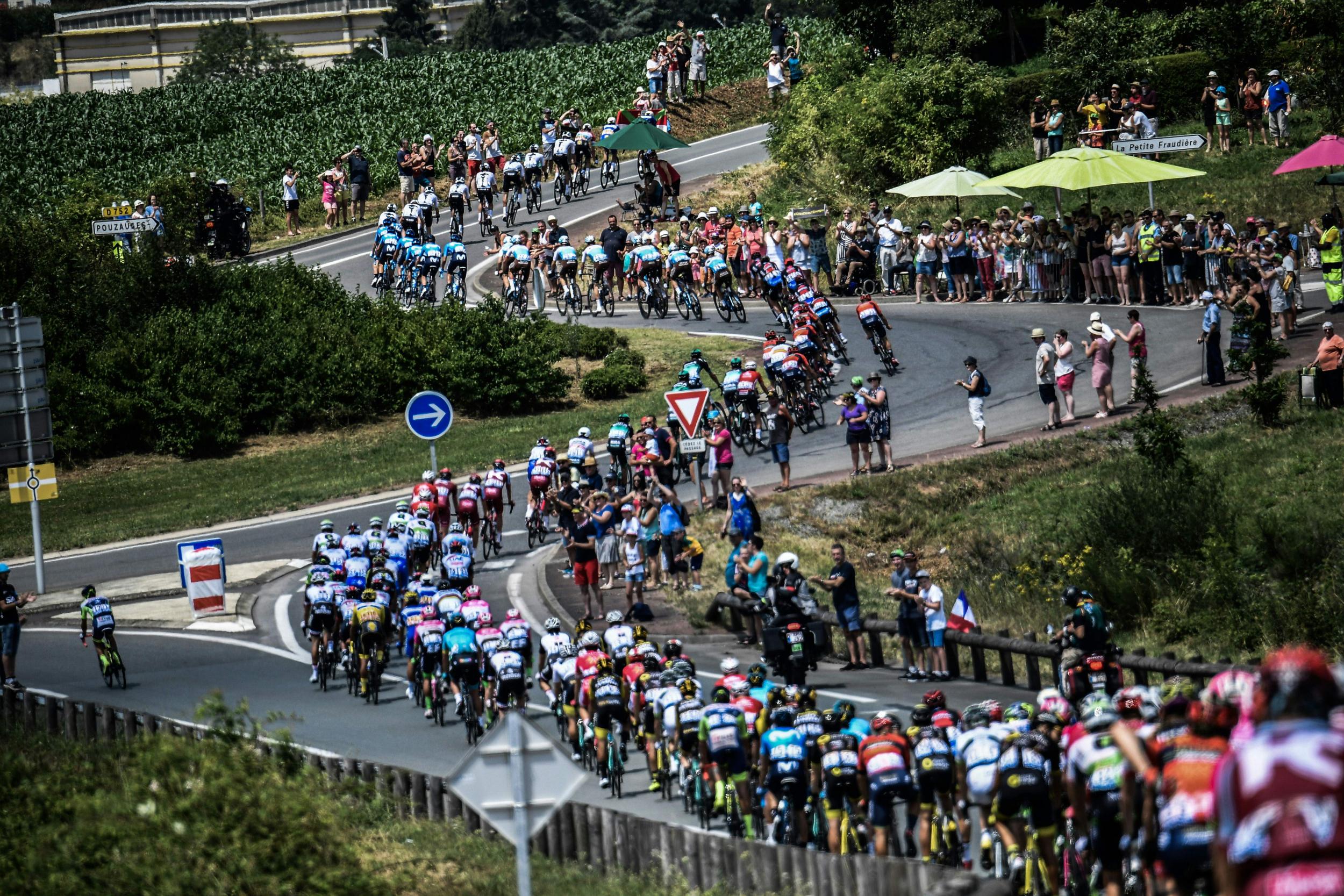 6/84

Stage two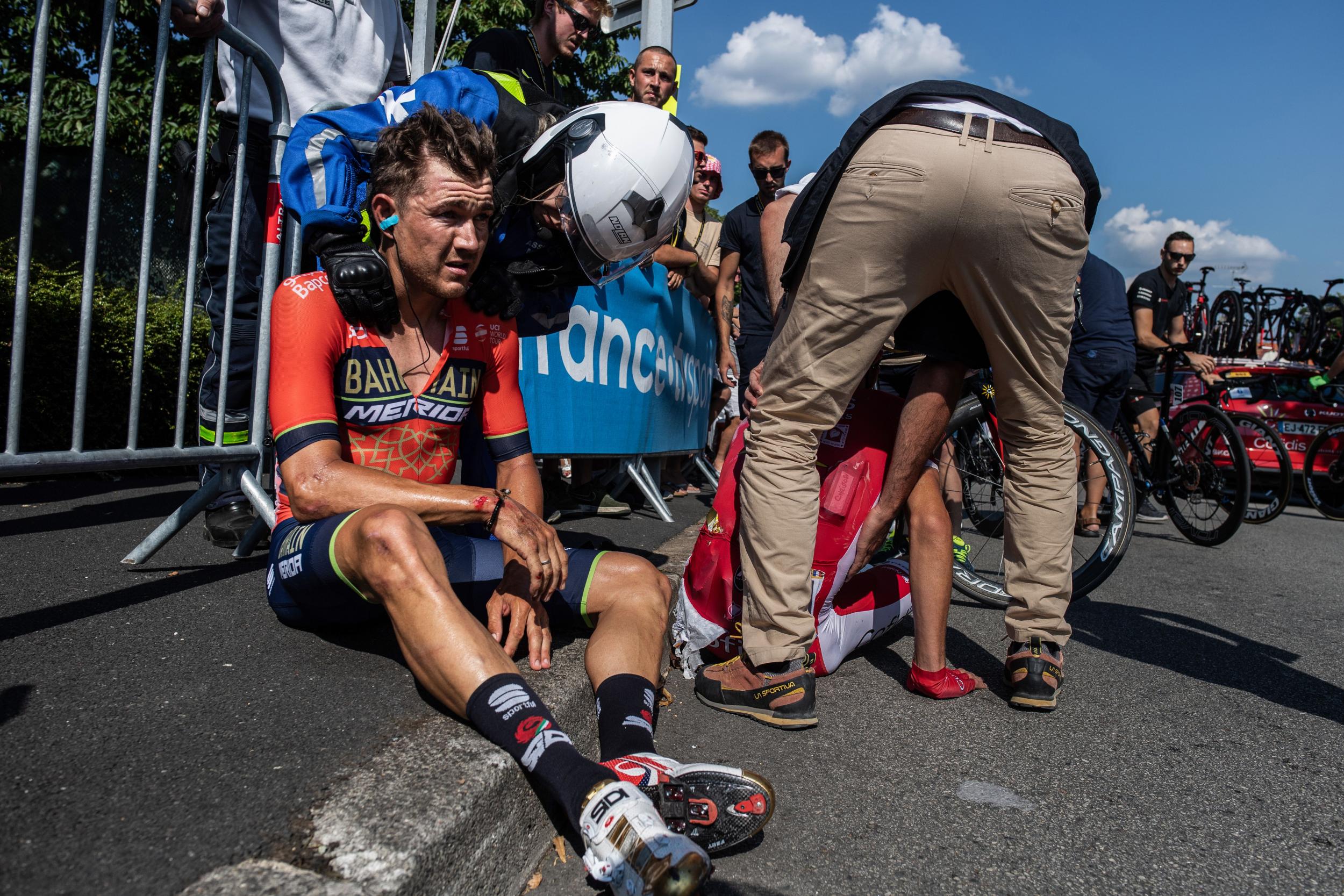 7/84

Stage two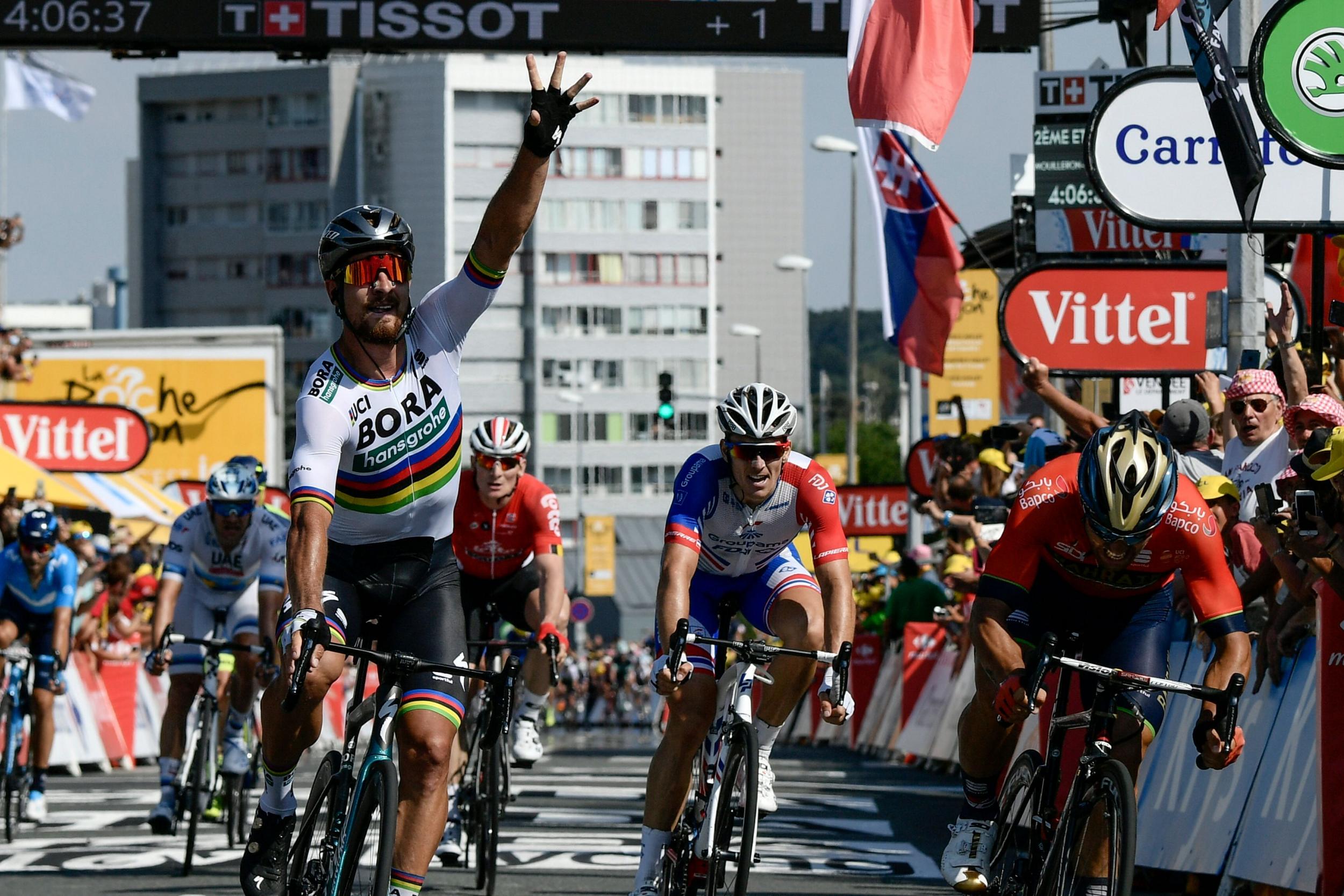 8/84

Stage two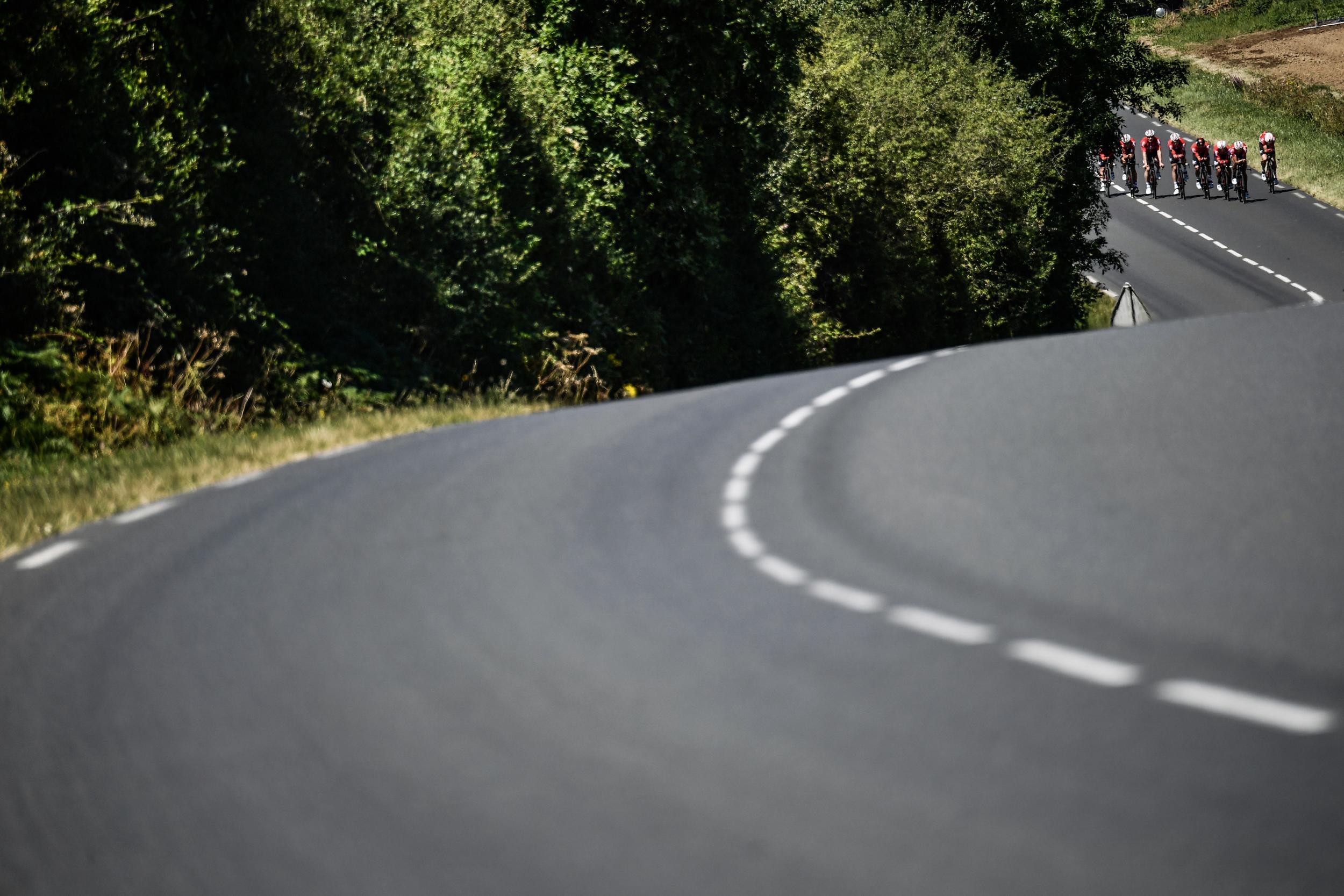 9/84

Stage three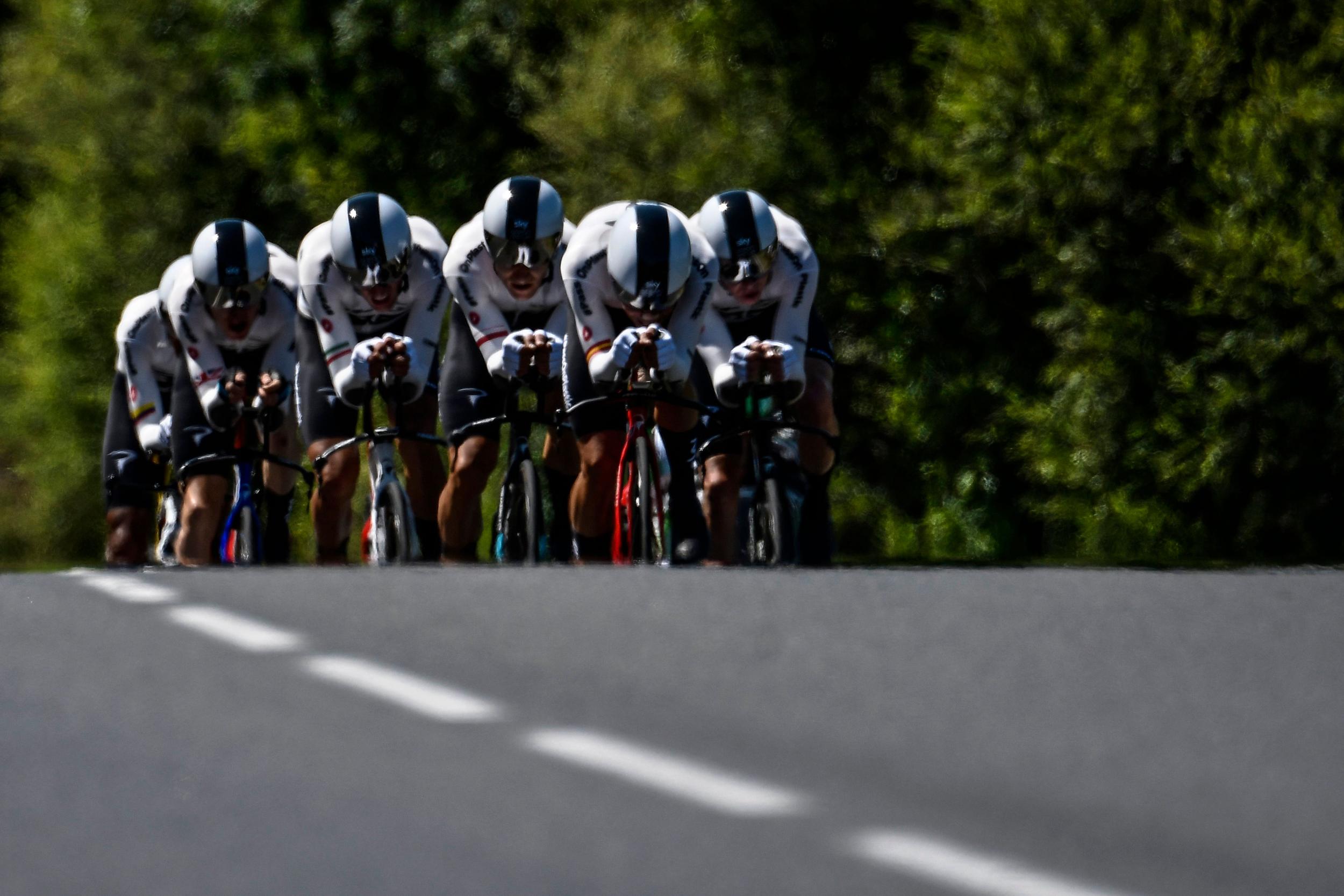 10/84

Stage three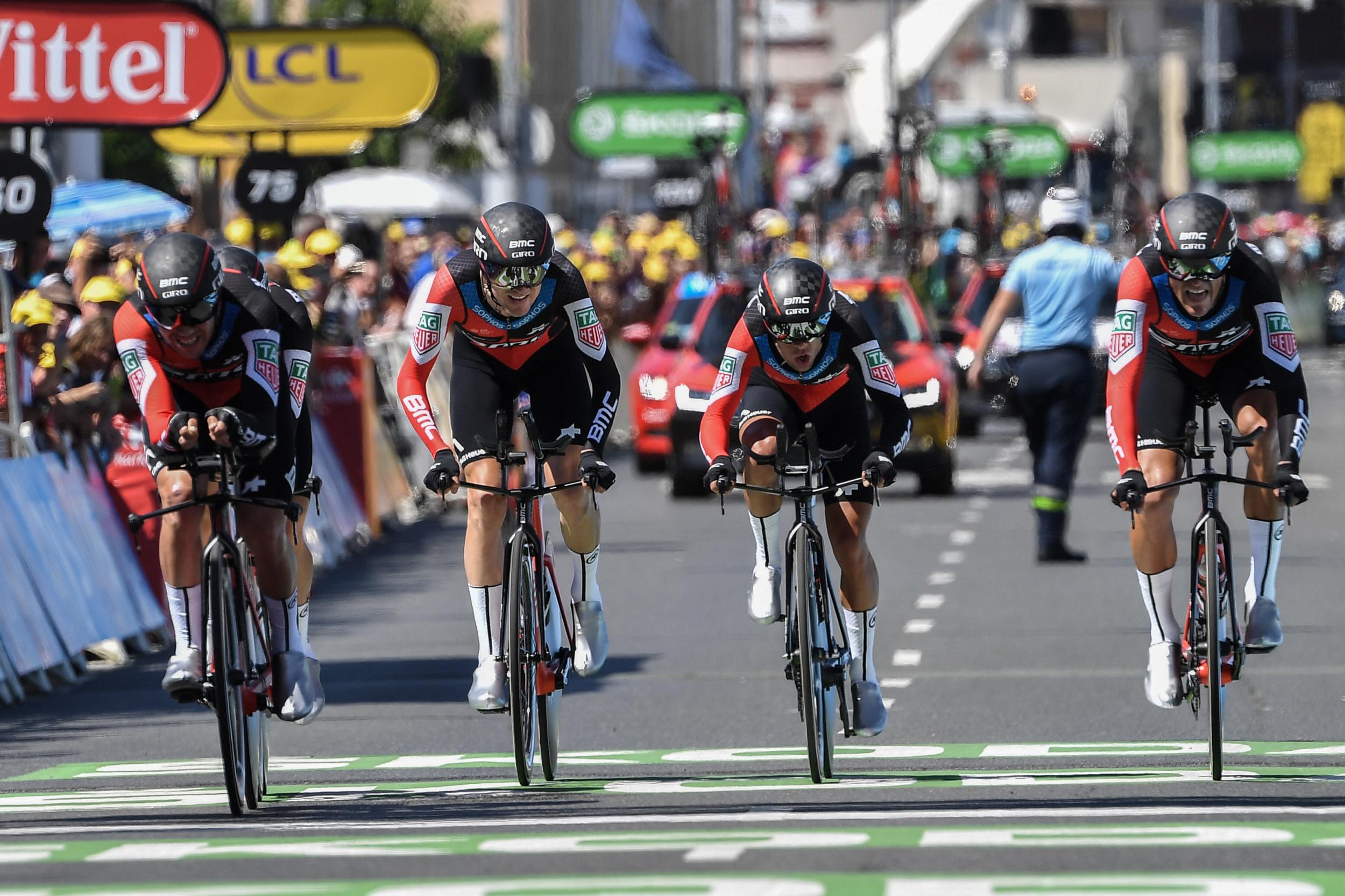 11/84

Stage three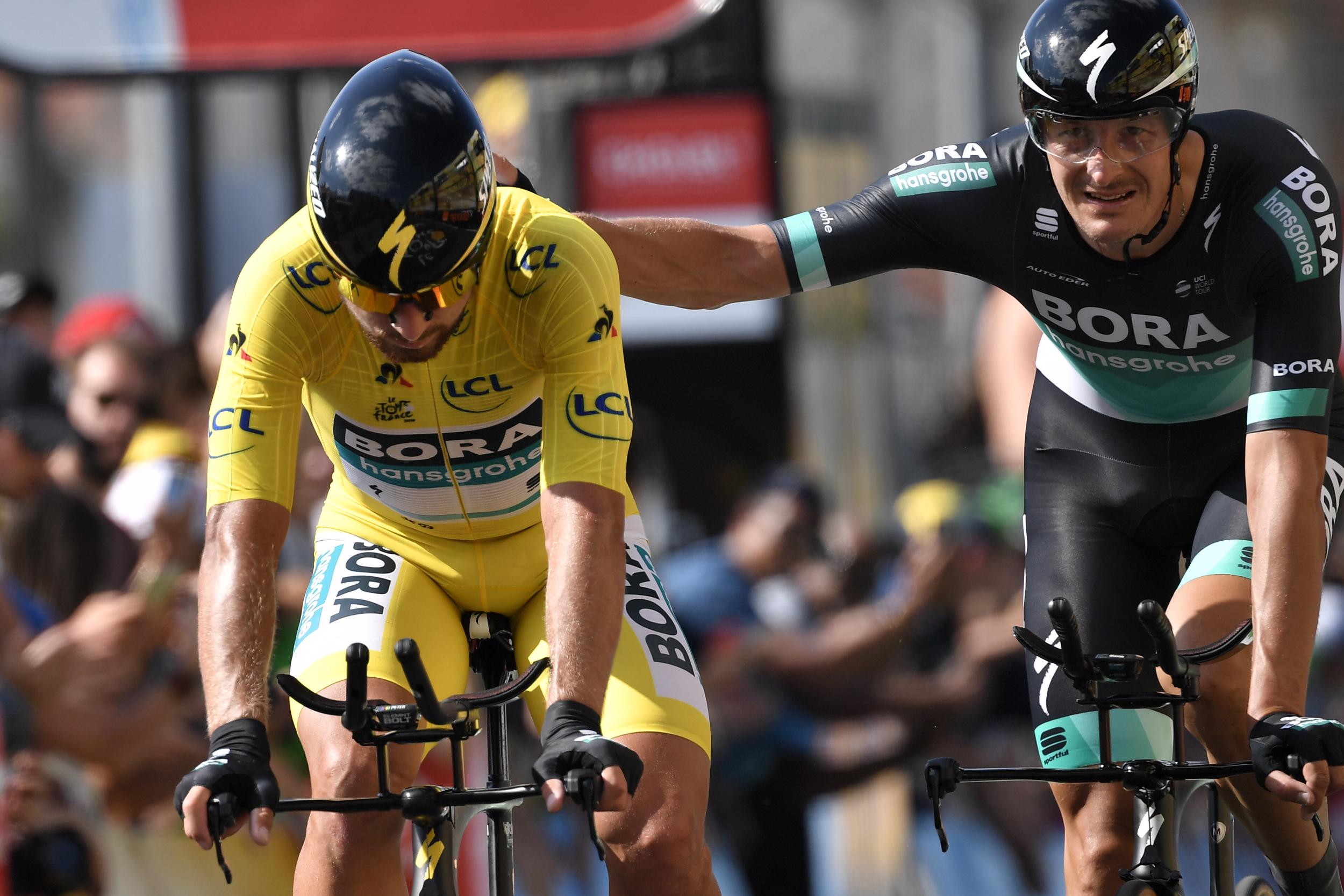 12/84

Stage three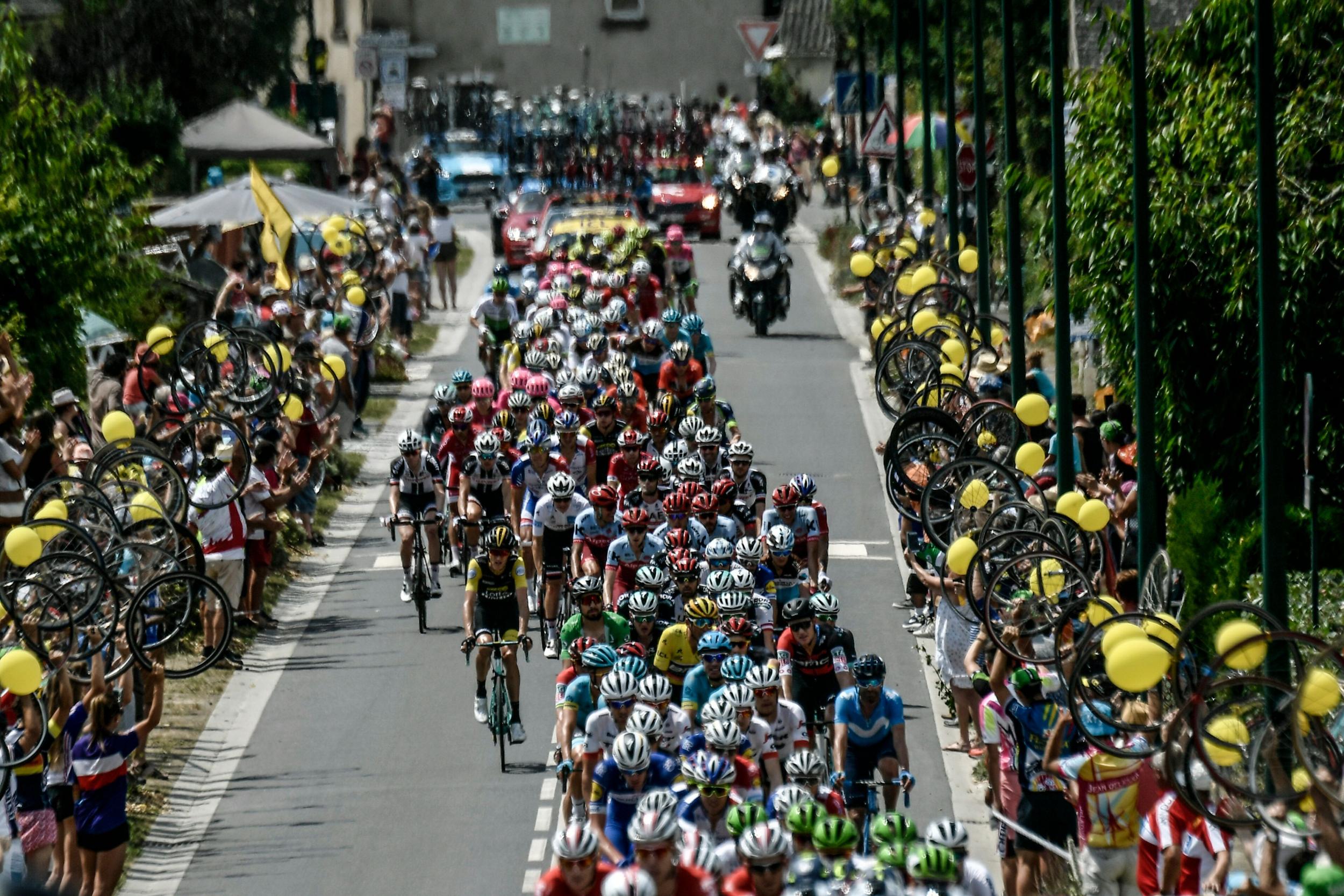 13/84

Stage three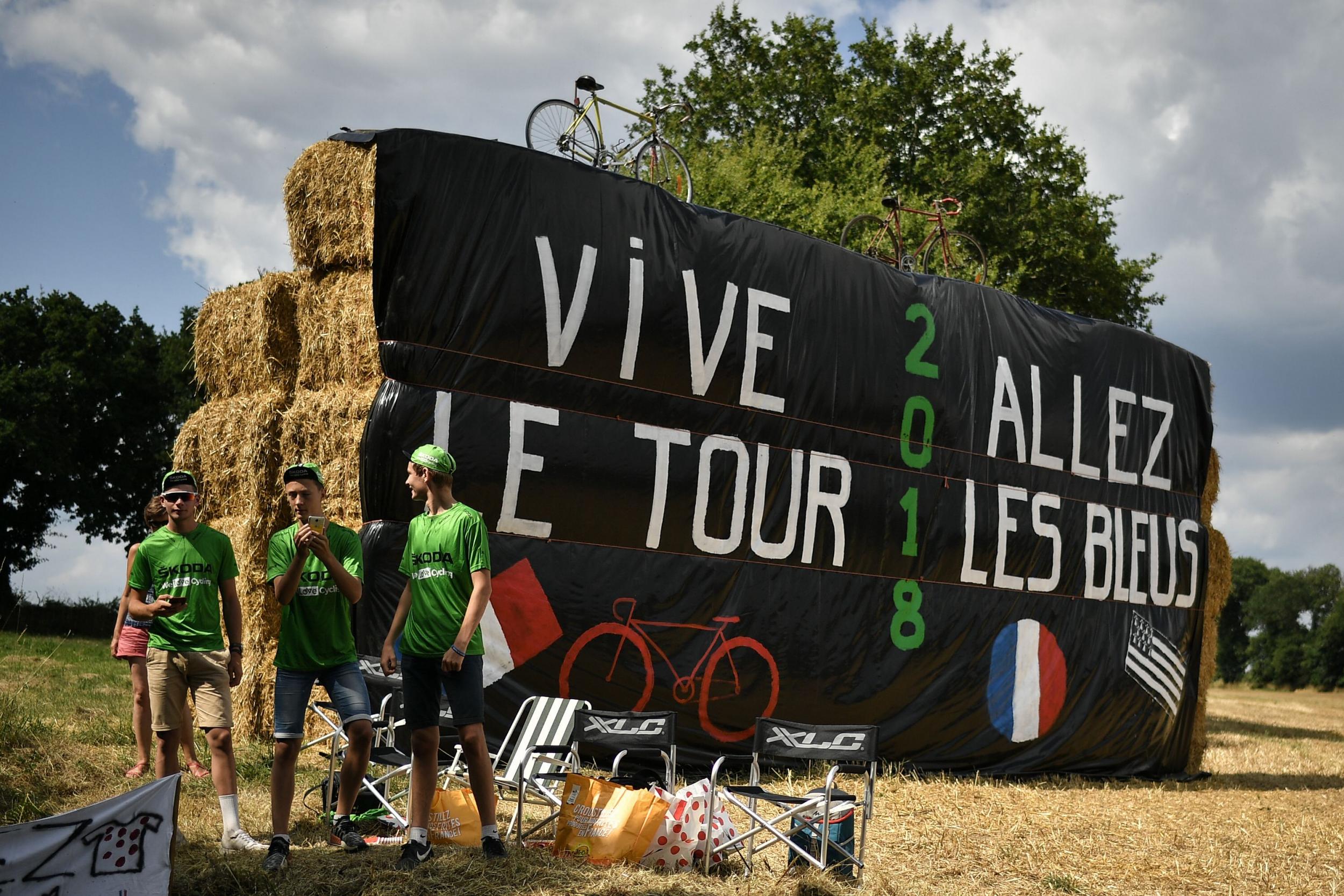 14/84

Stage three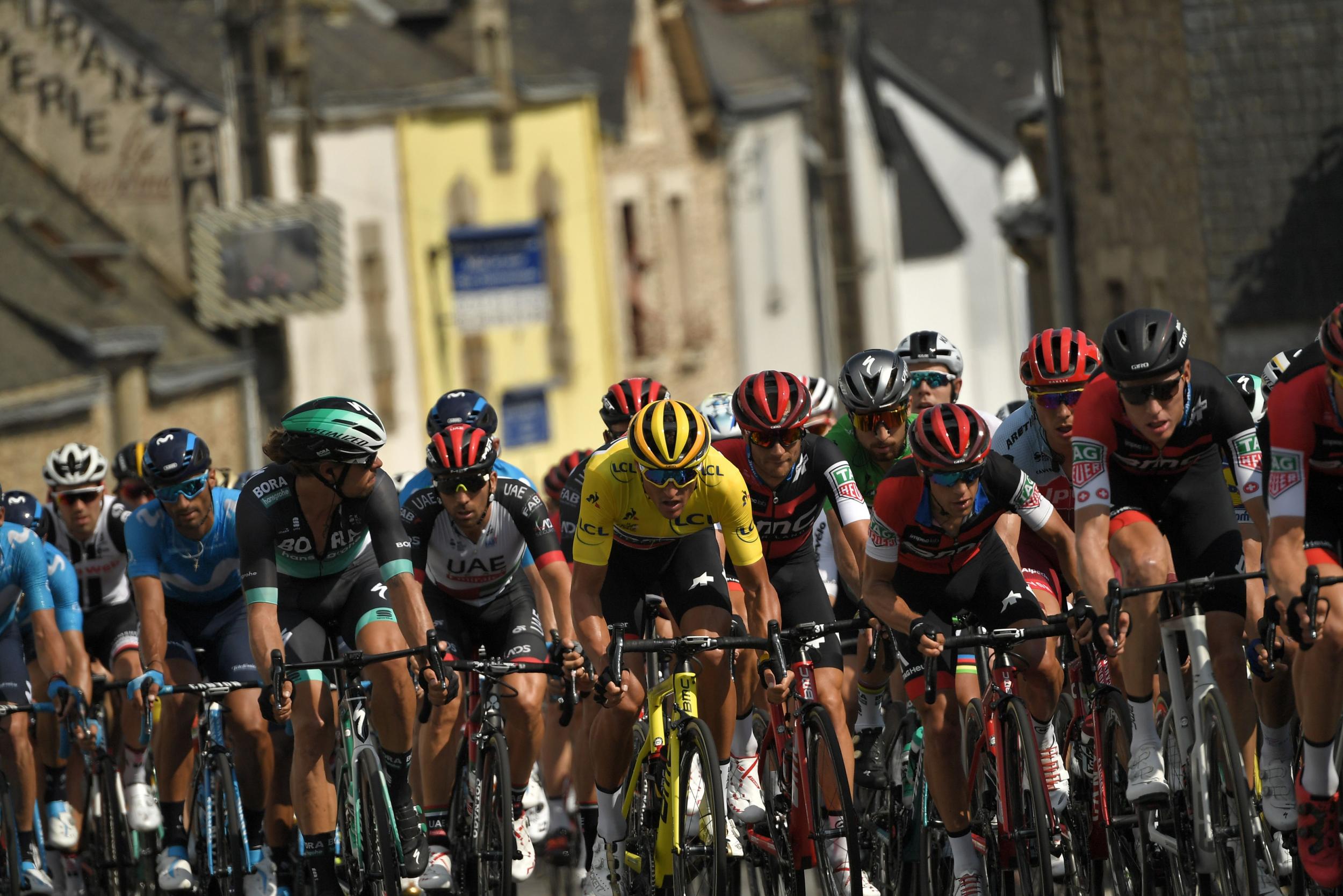 15/84

Stage four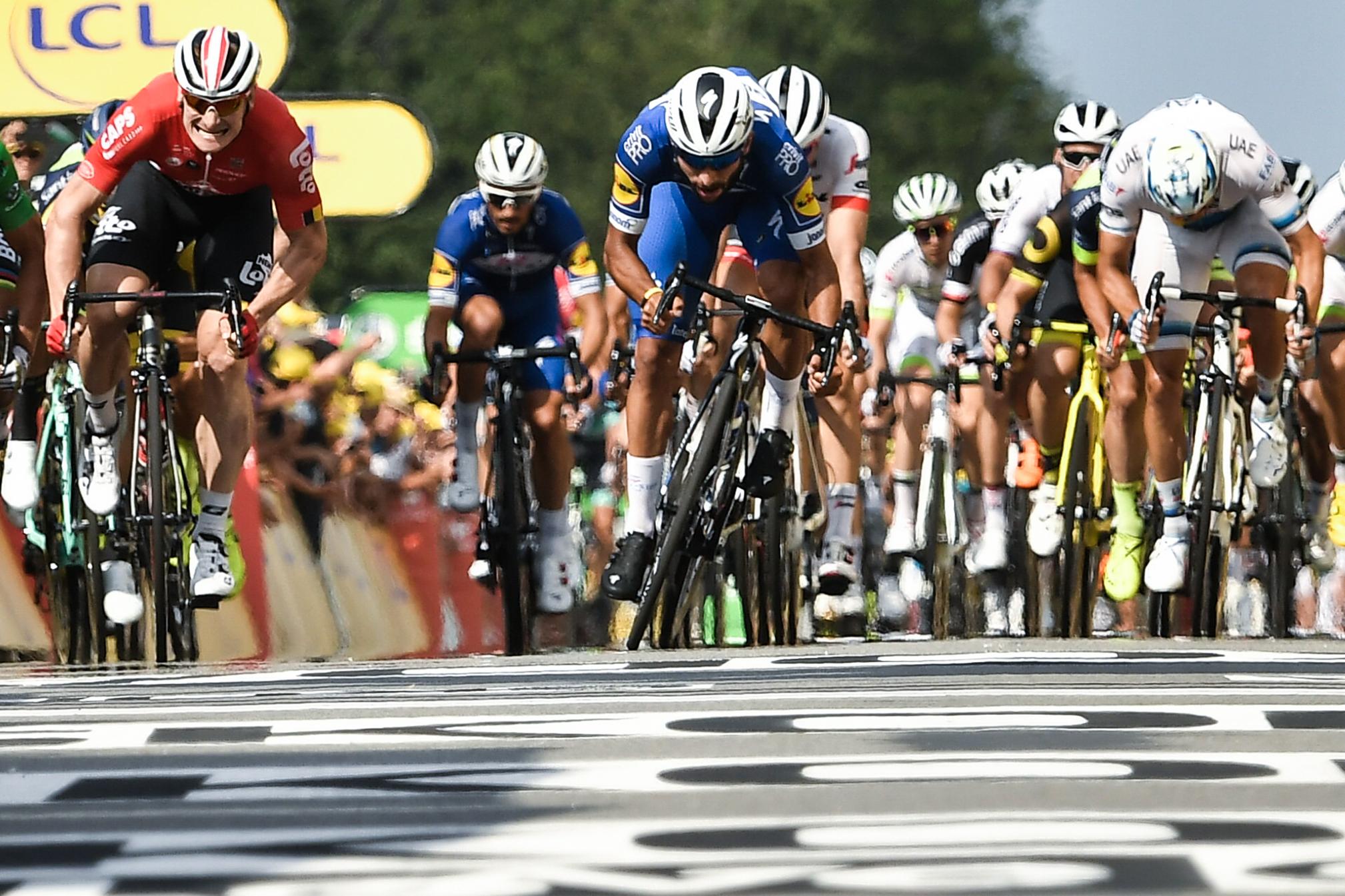 16/84

Stage four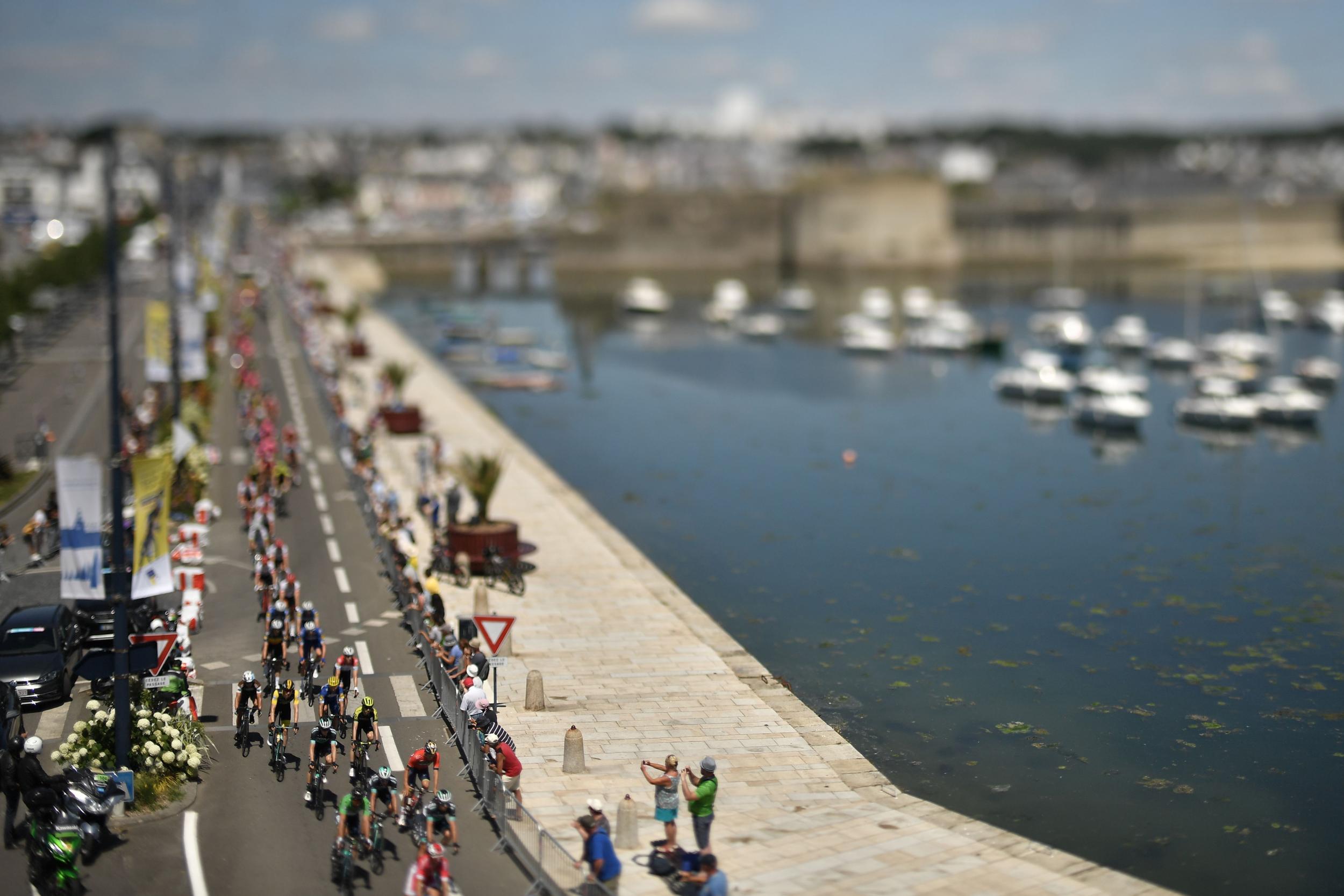 17/84

Stage five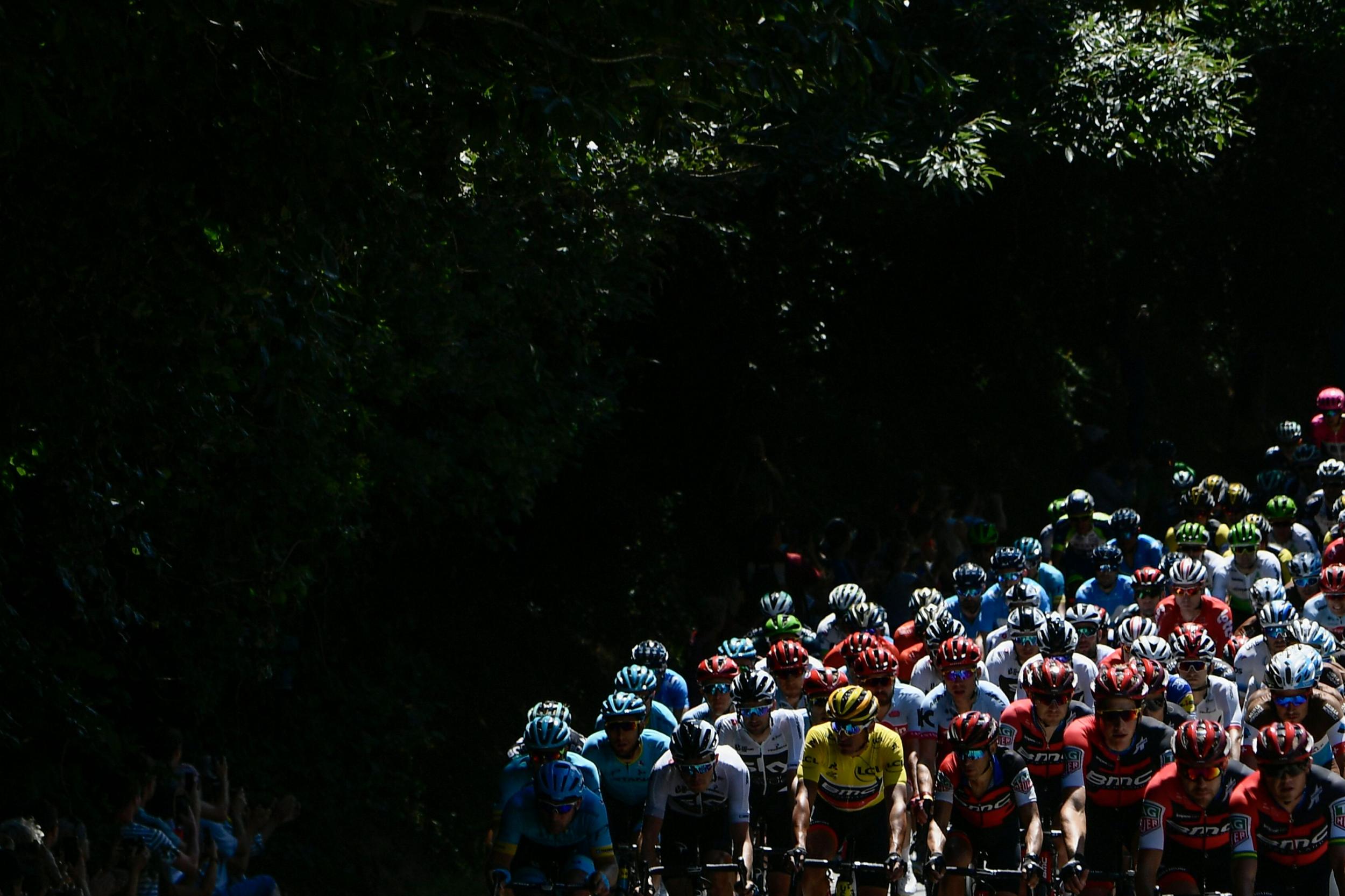 18/84

Stage five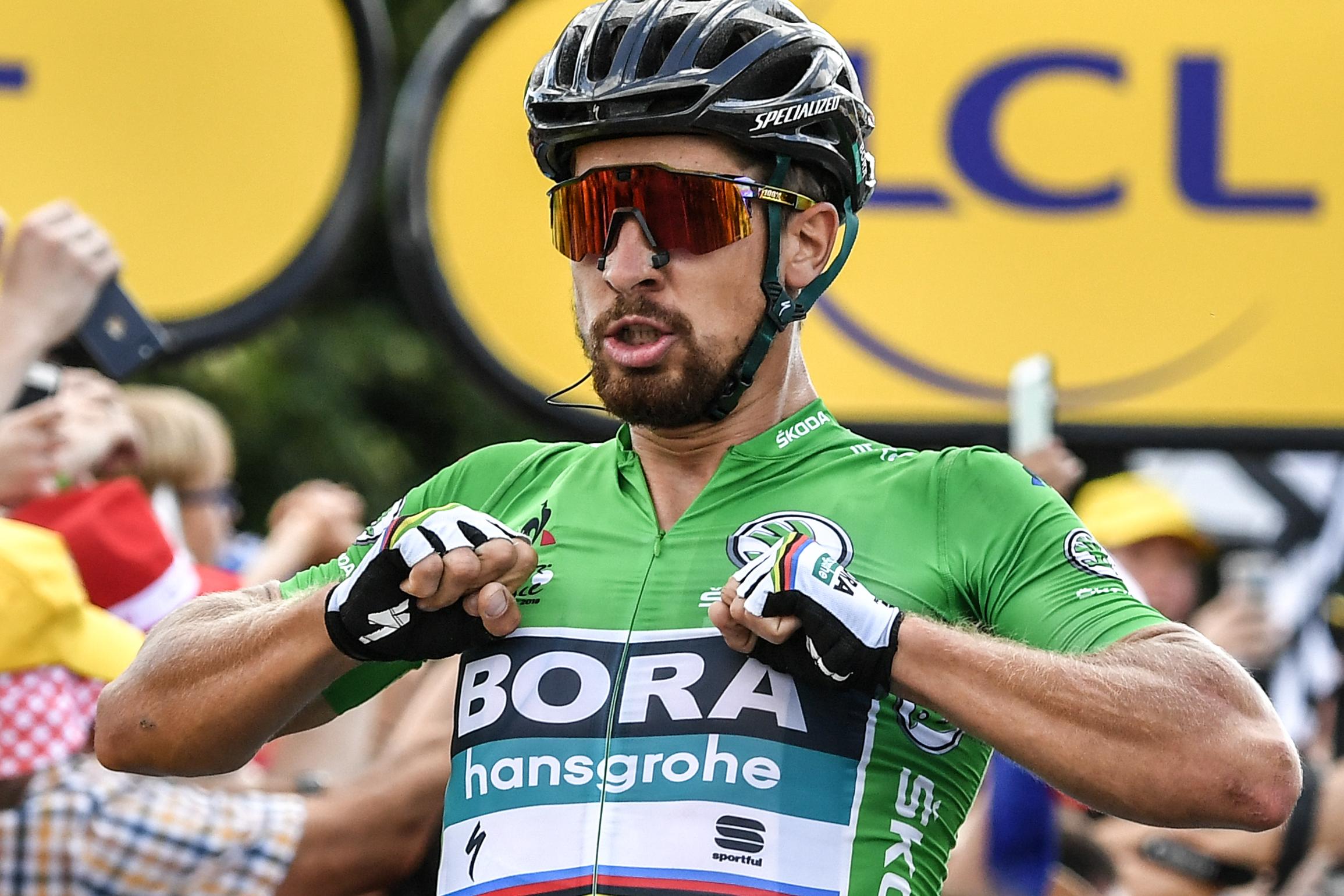 19/84

Stage five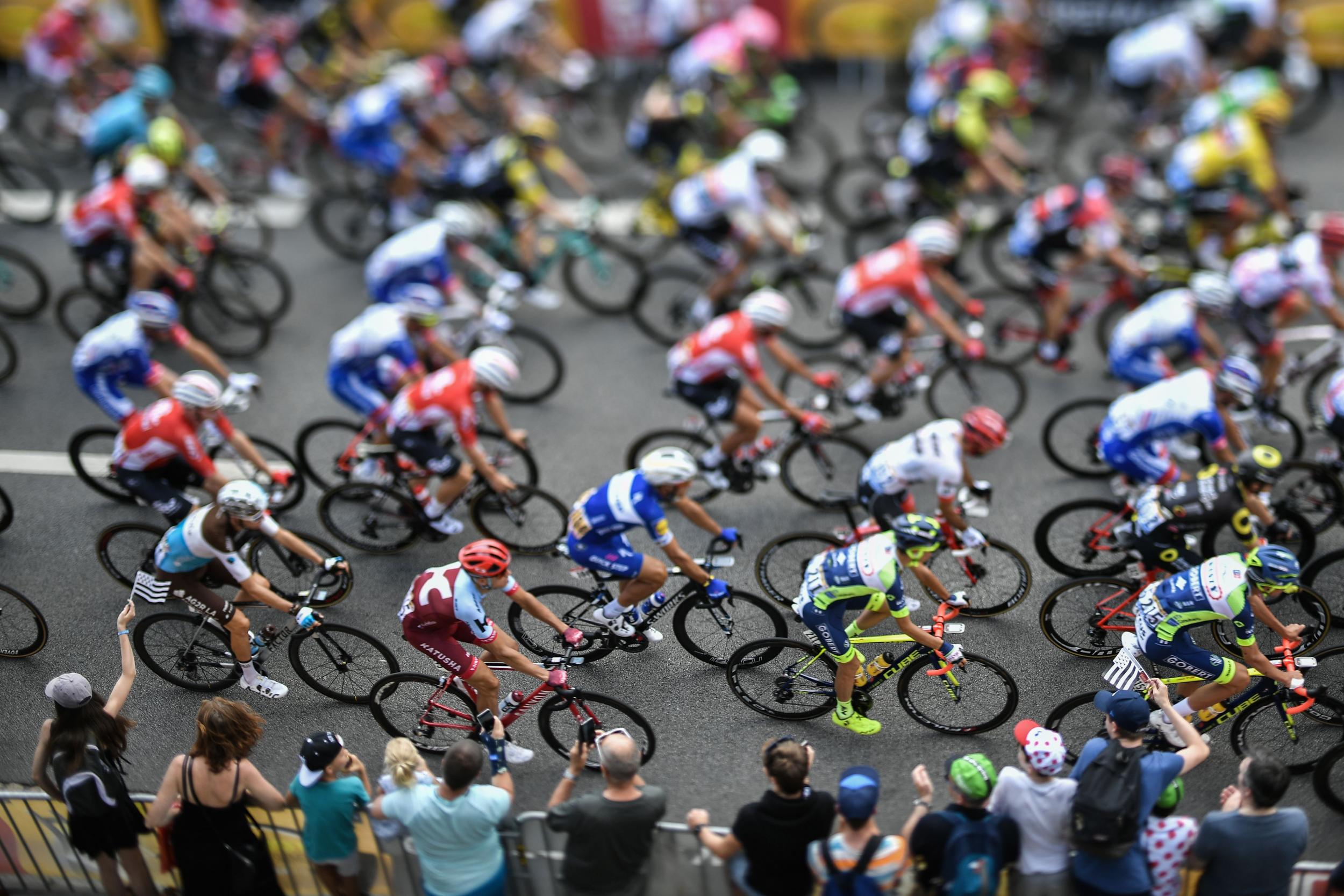 20/84

Stage six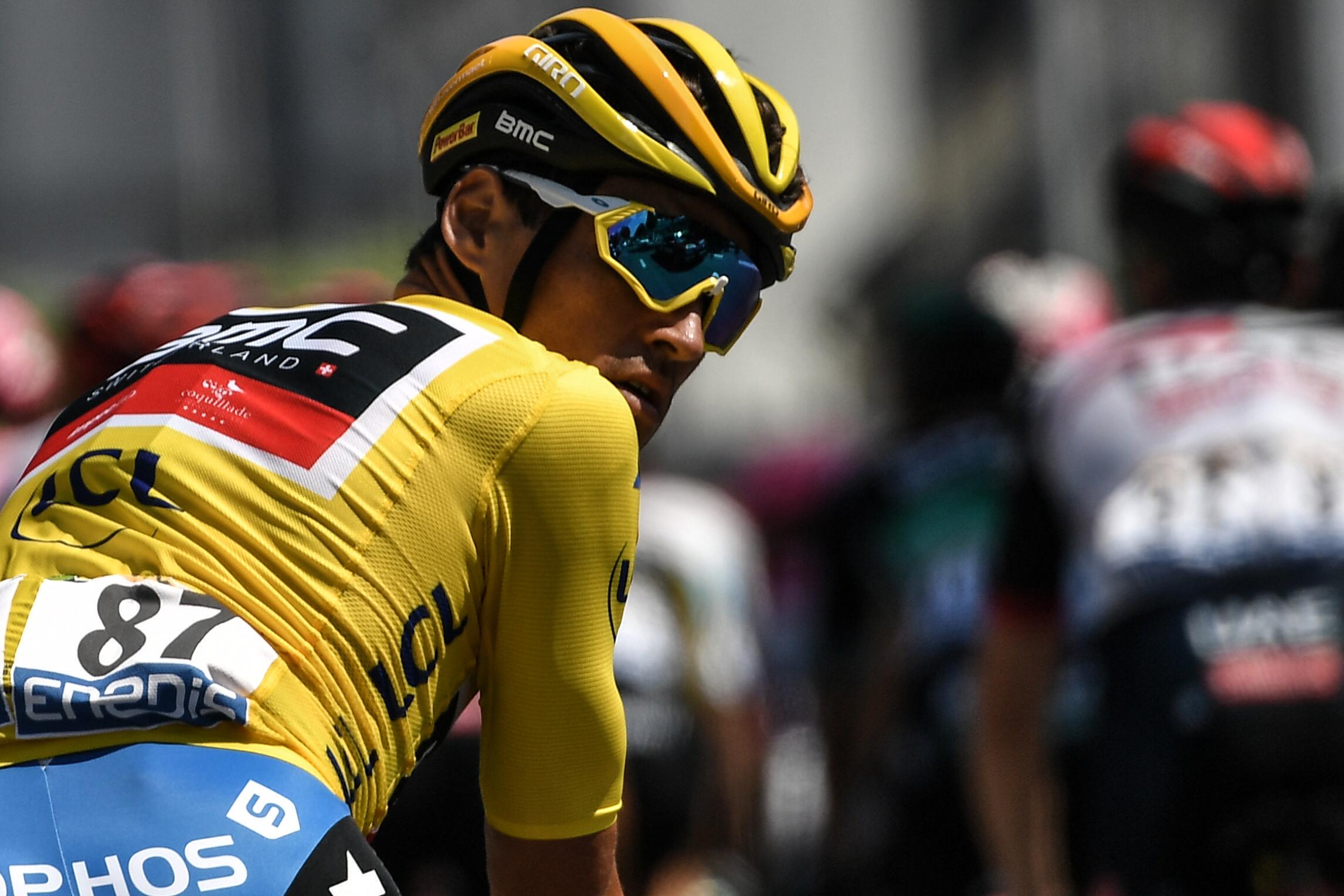 21/84

Stage six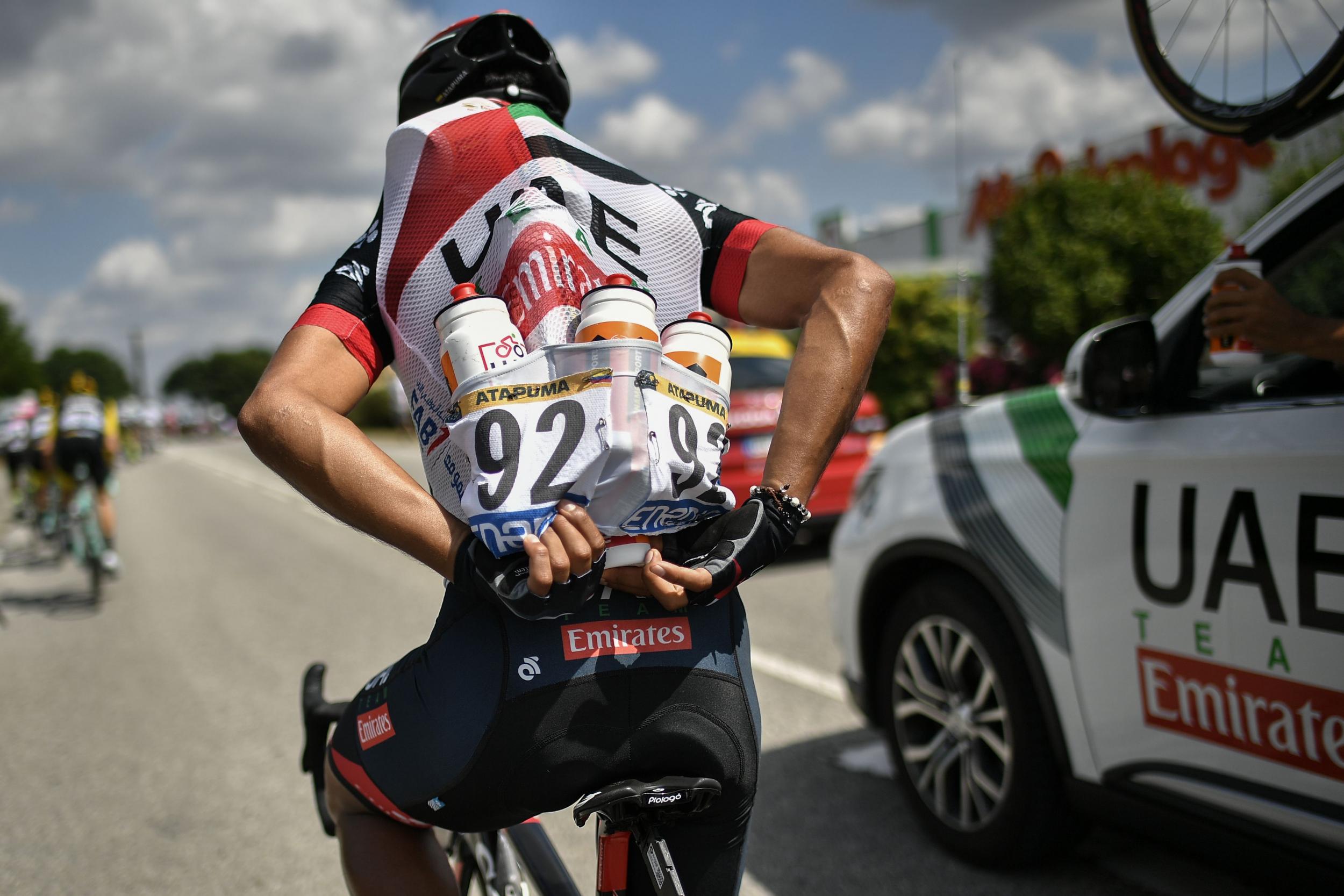 22/84

Stage six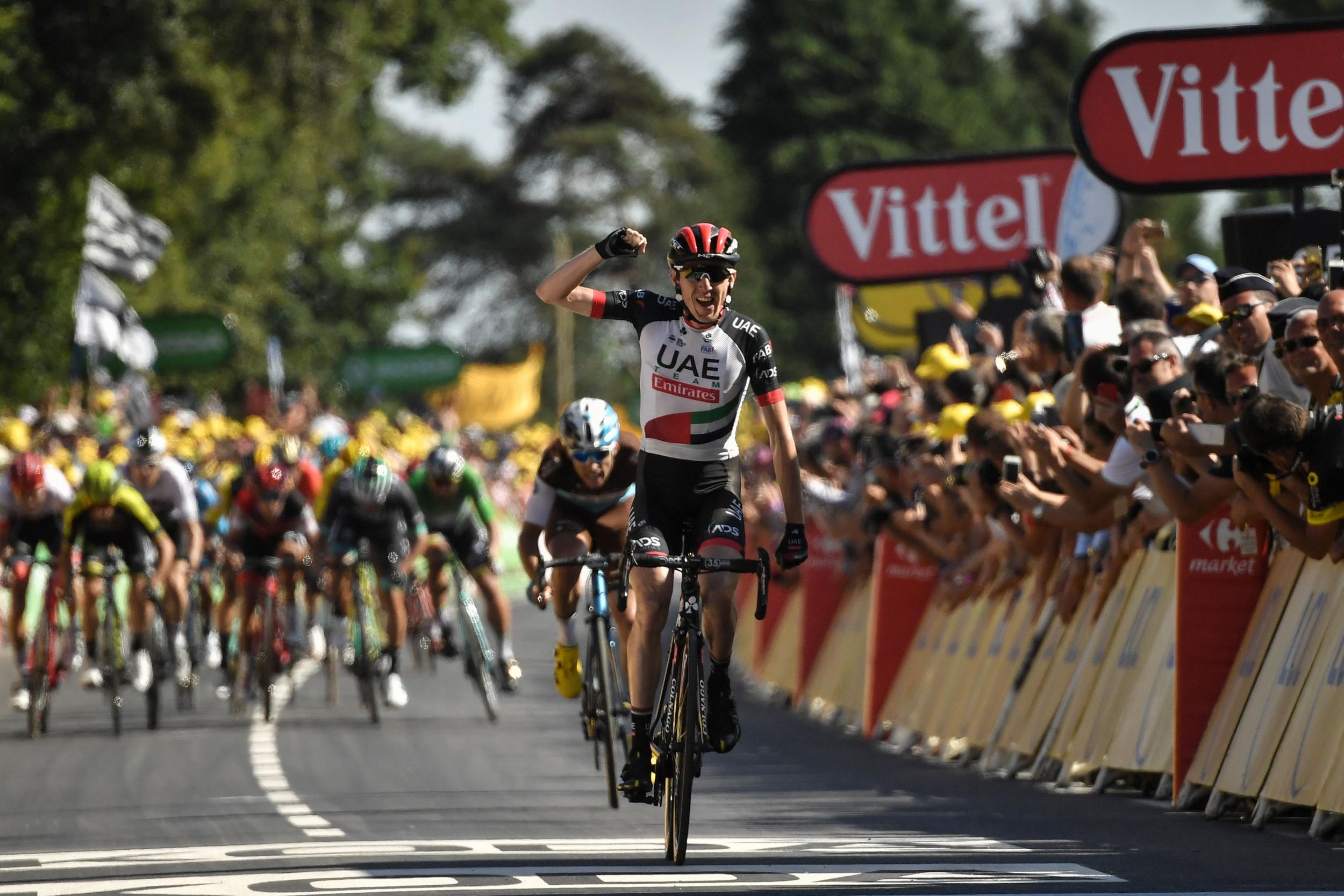 23/84

Stage six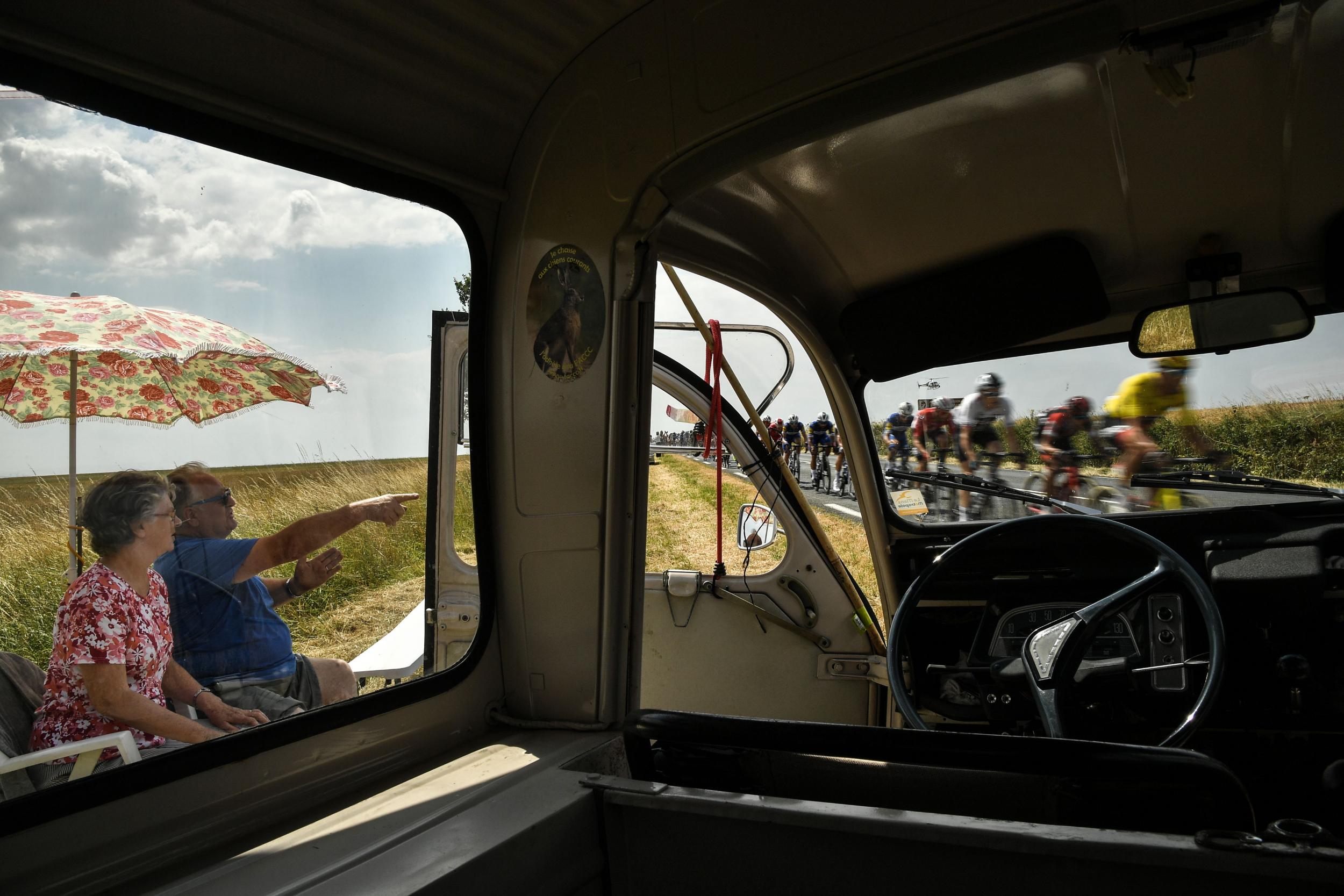 24/84

Stage seven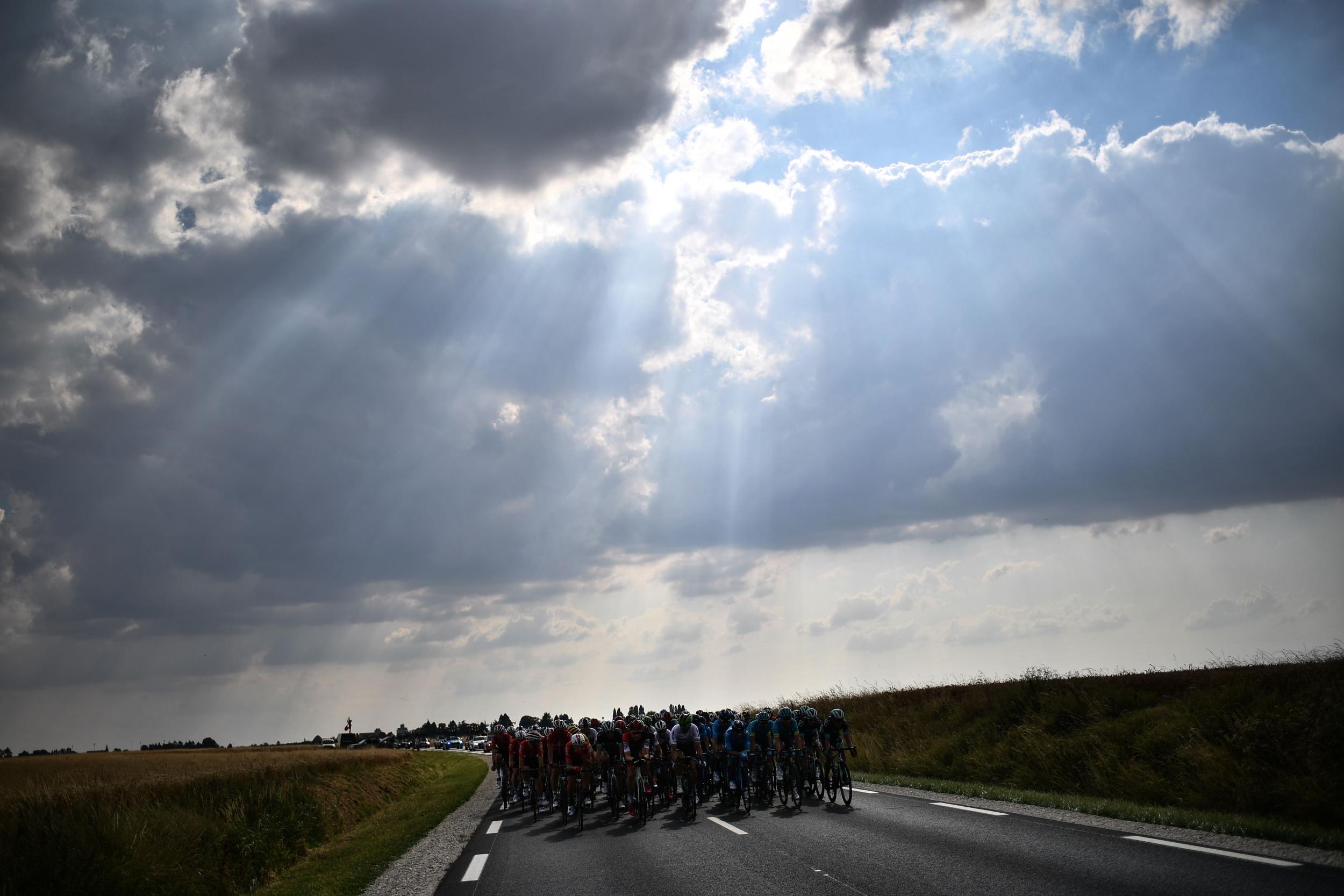 25/84

Stage seven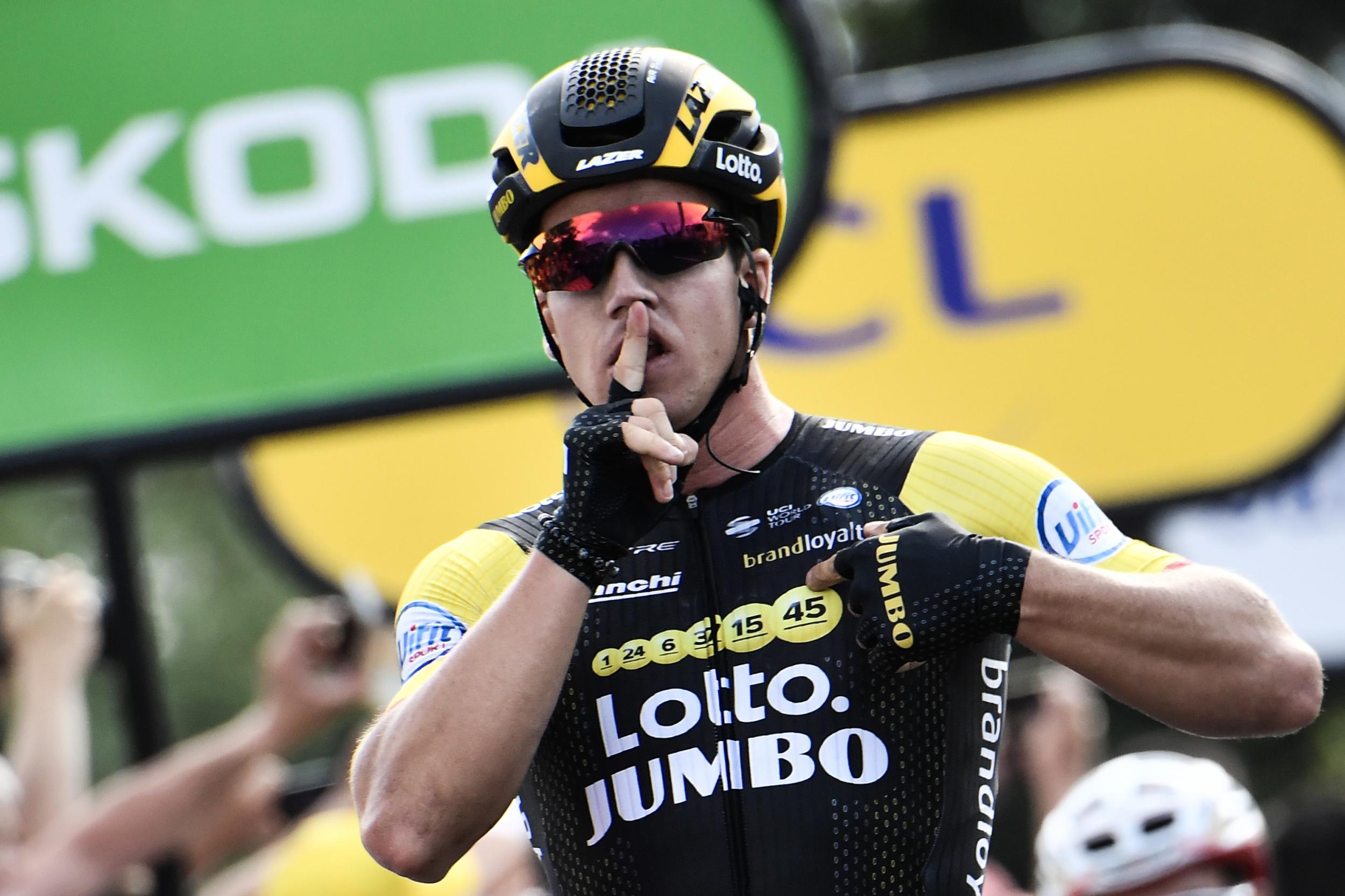 26/84

Stage seven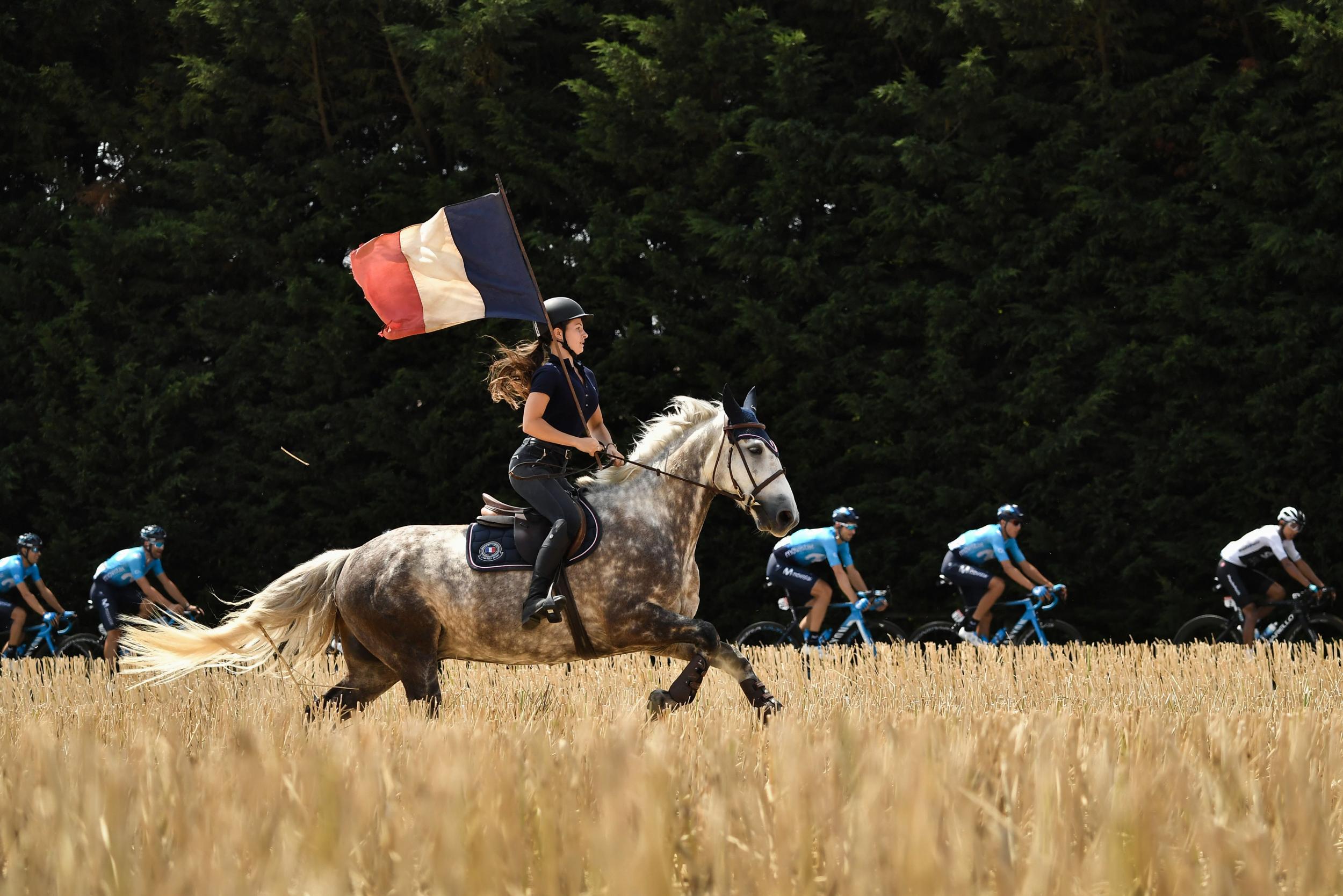 27/84

Stage eight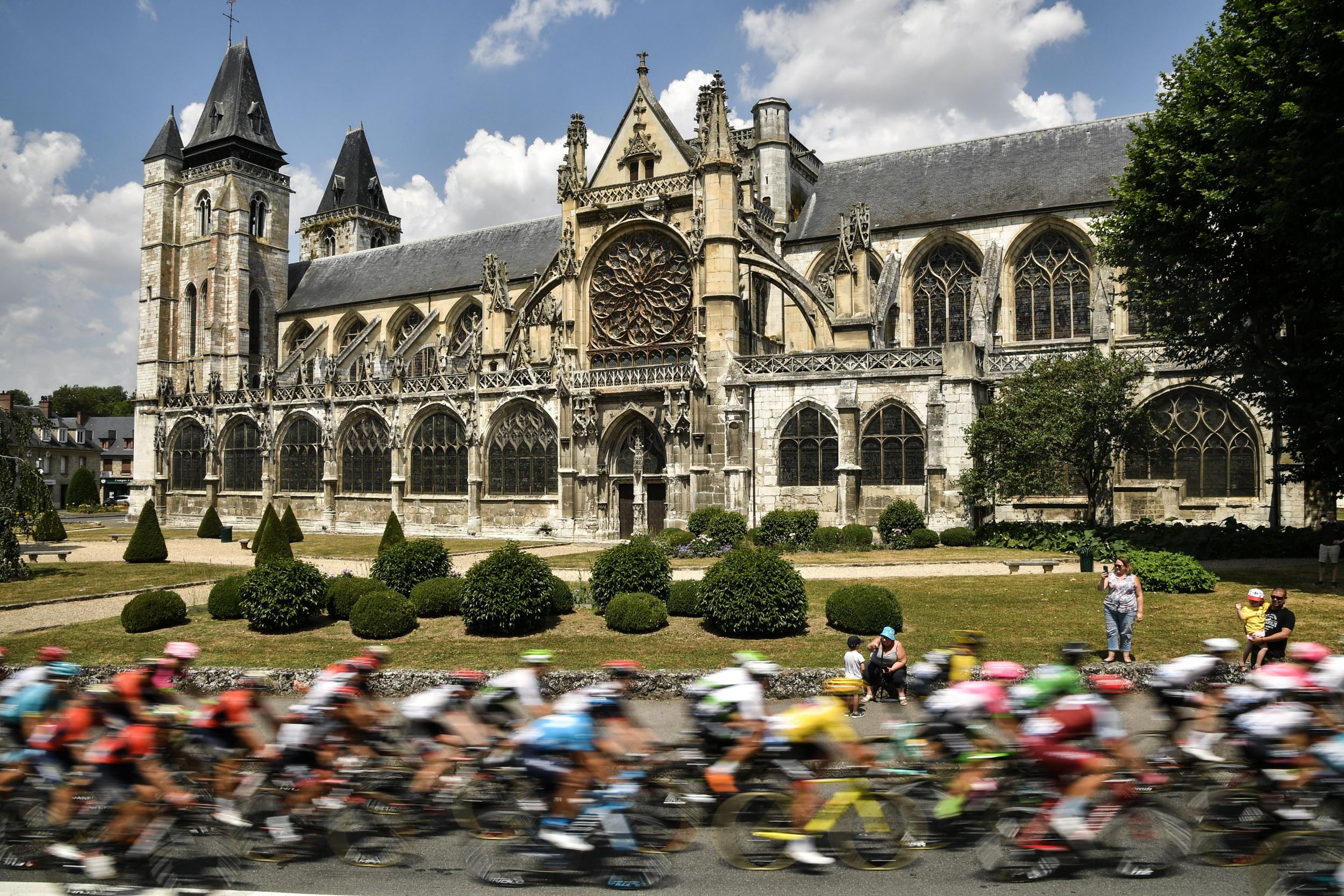 28/84

Stage eight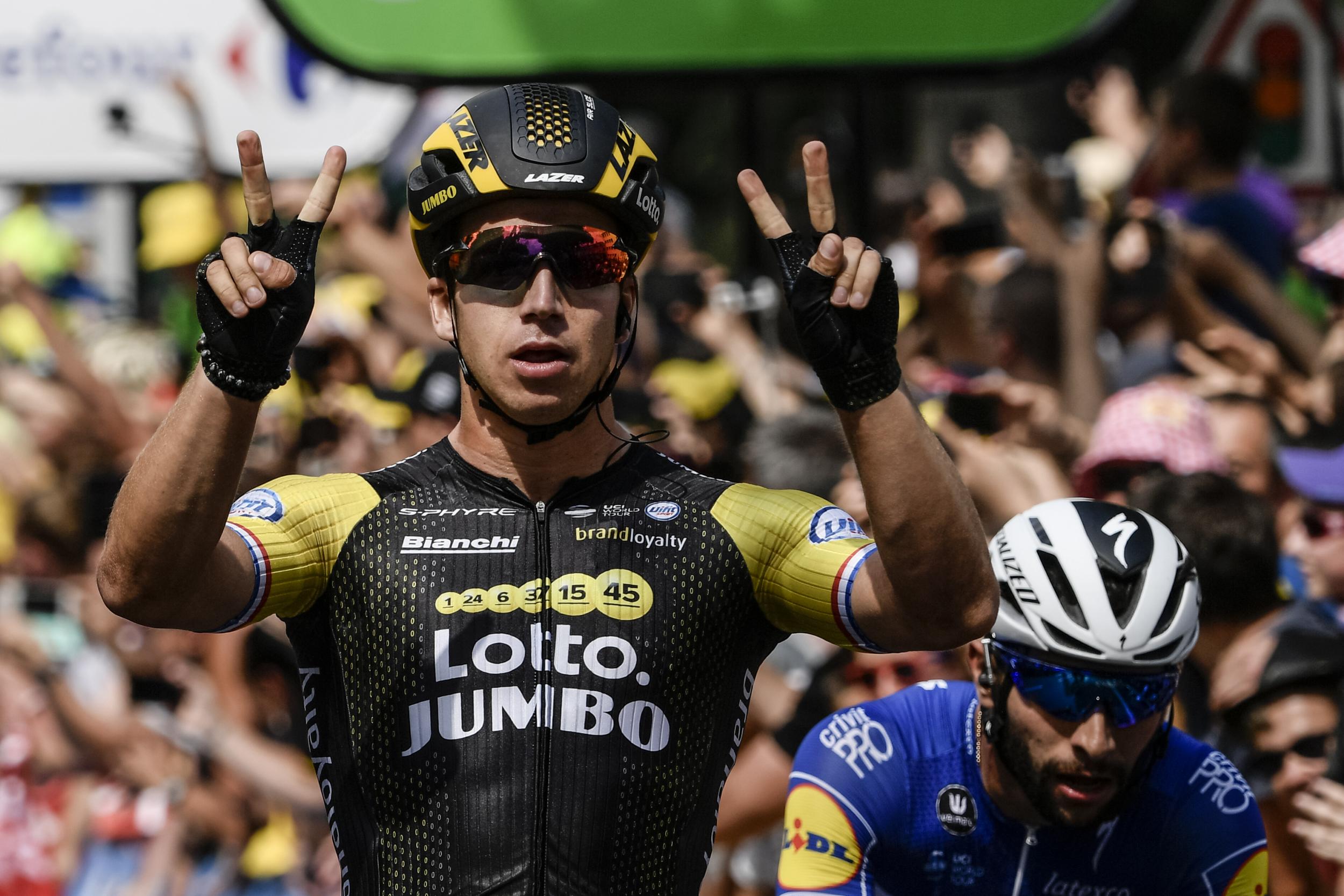 29/84

Stage right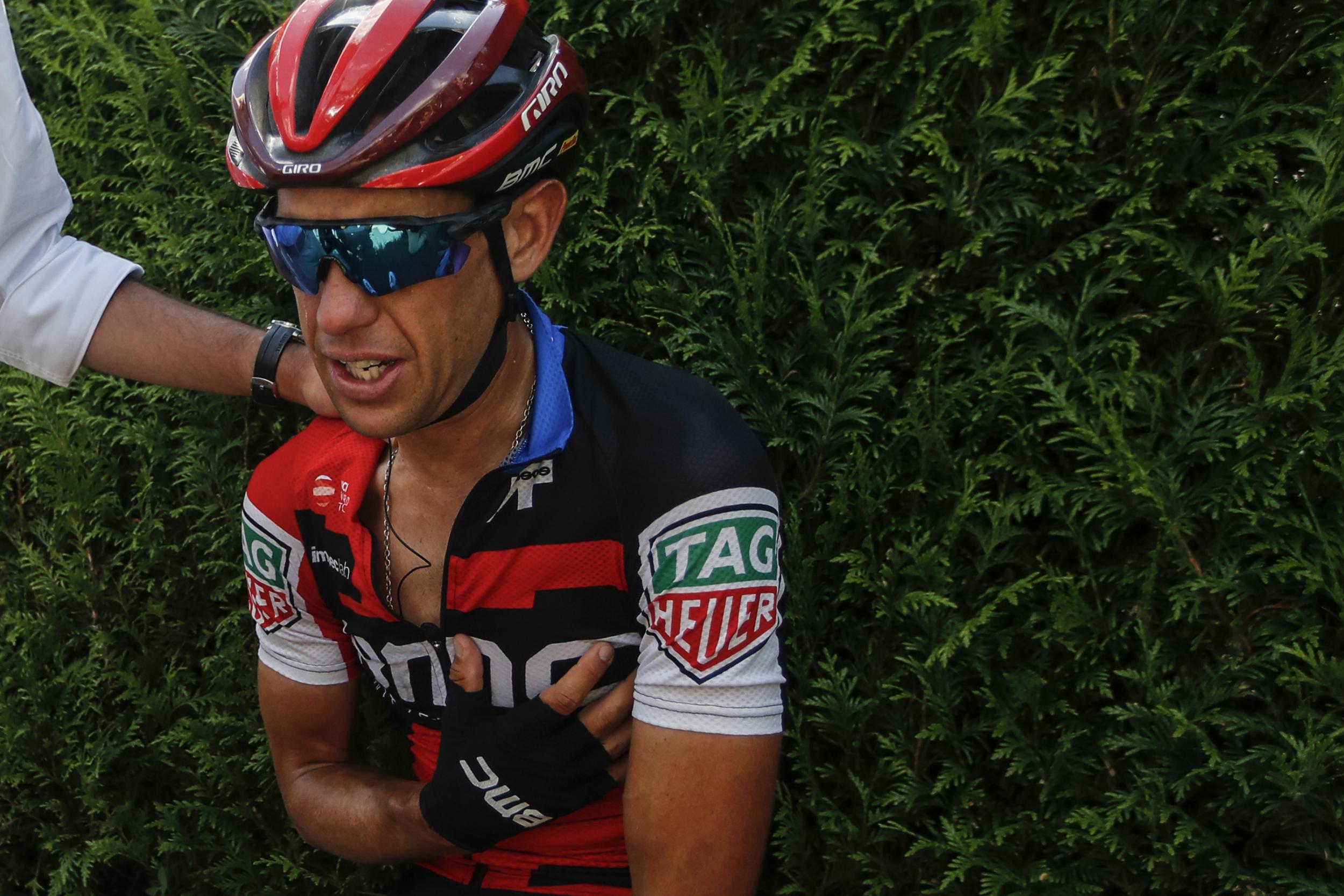 30/84

Stage nine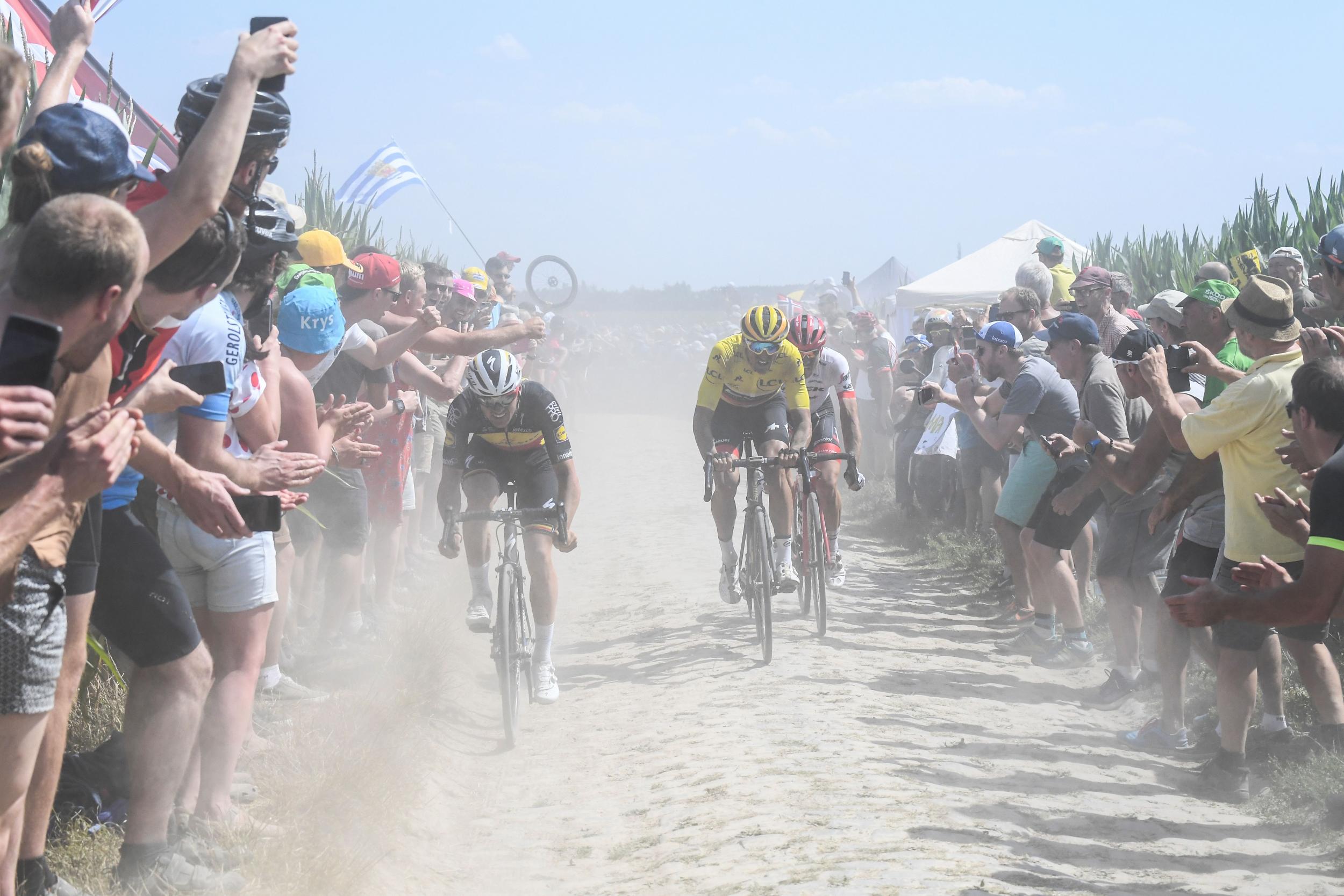 31/84

Stage nine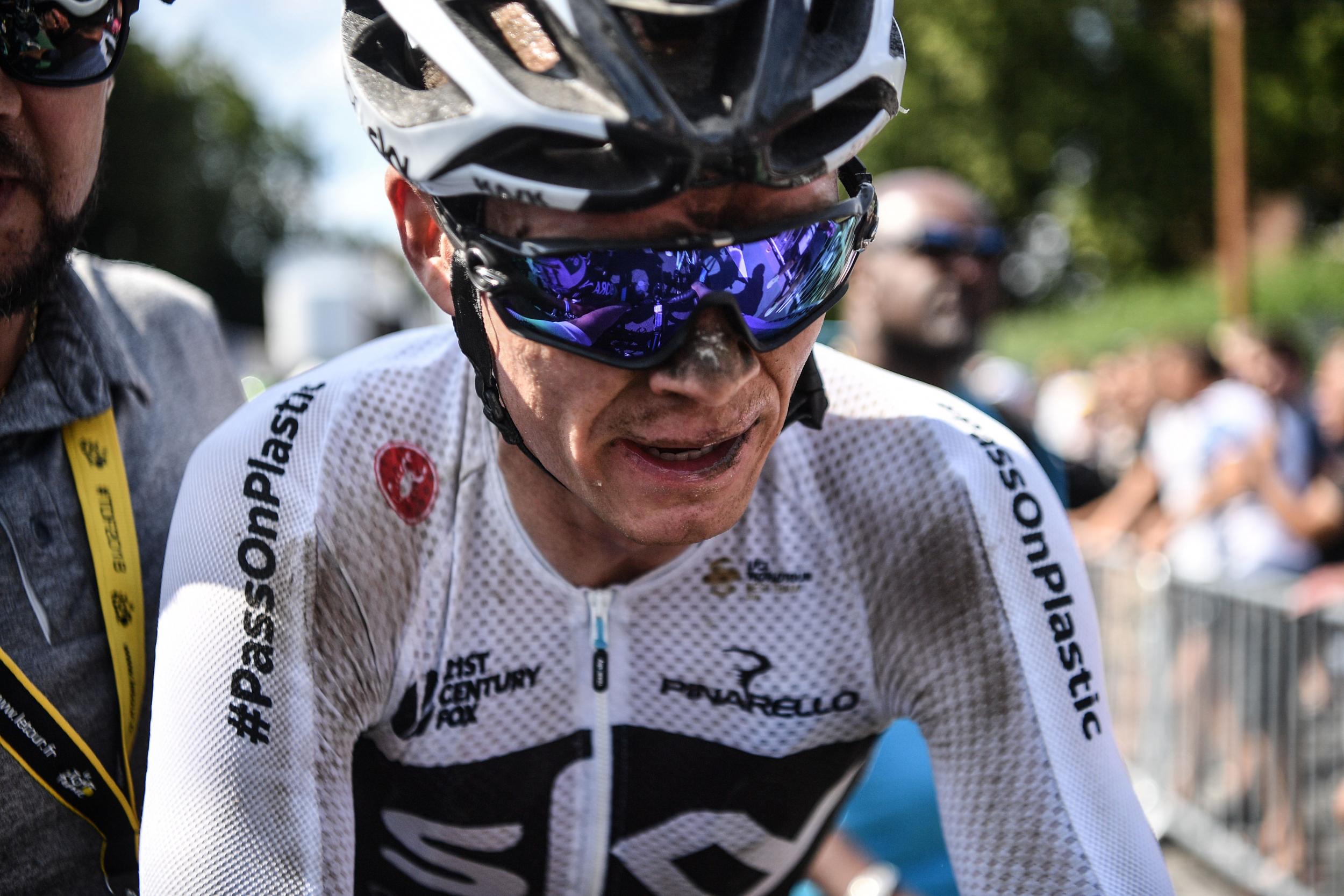 32/84

Stage nine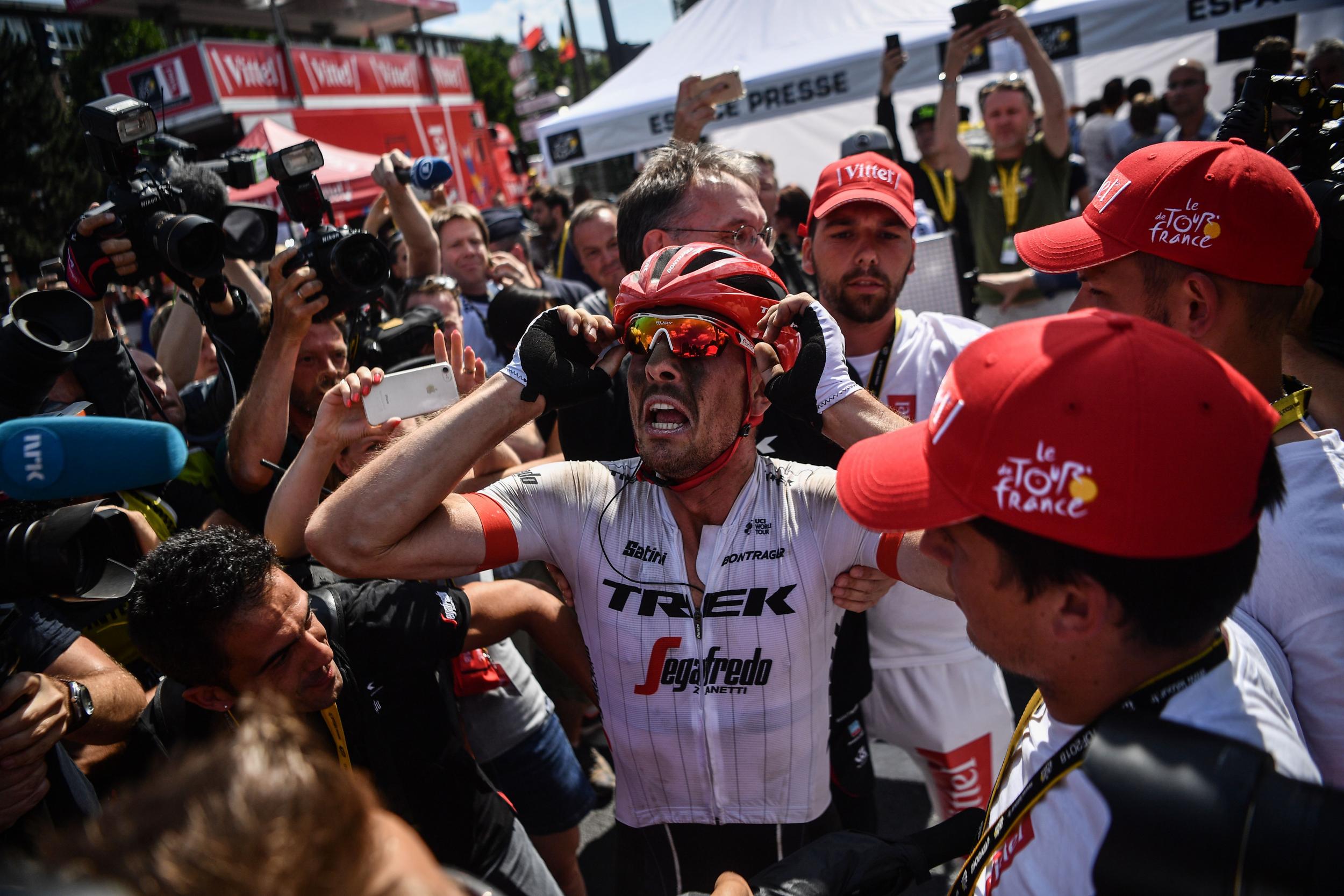 33/84

Stage nine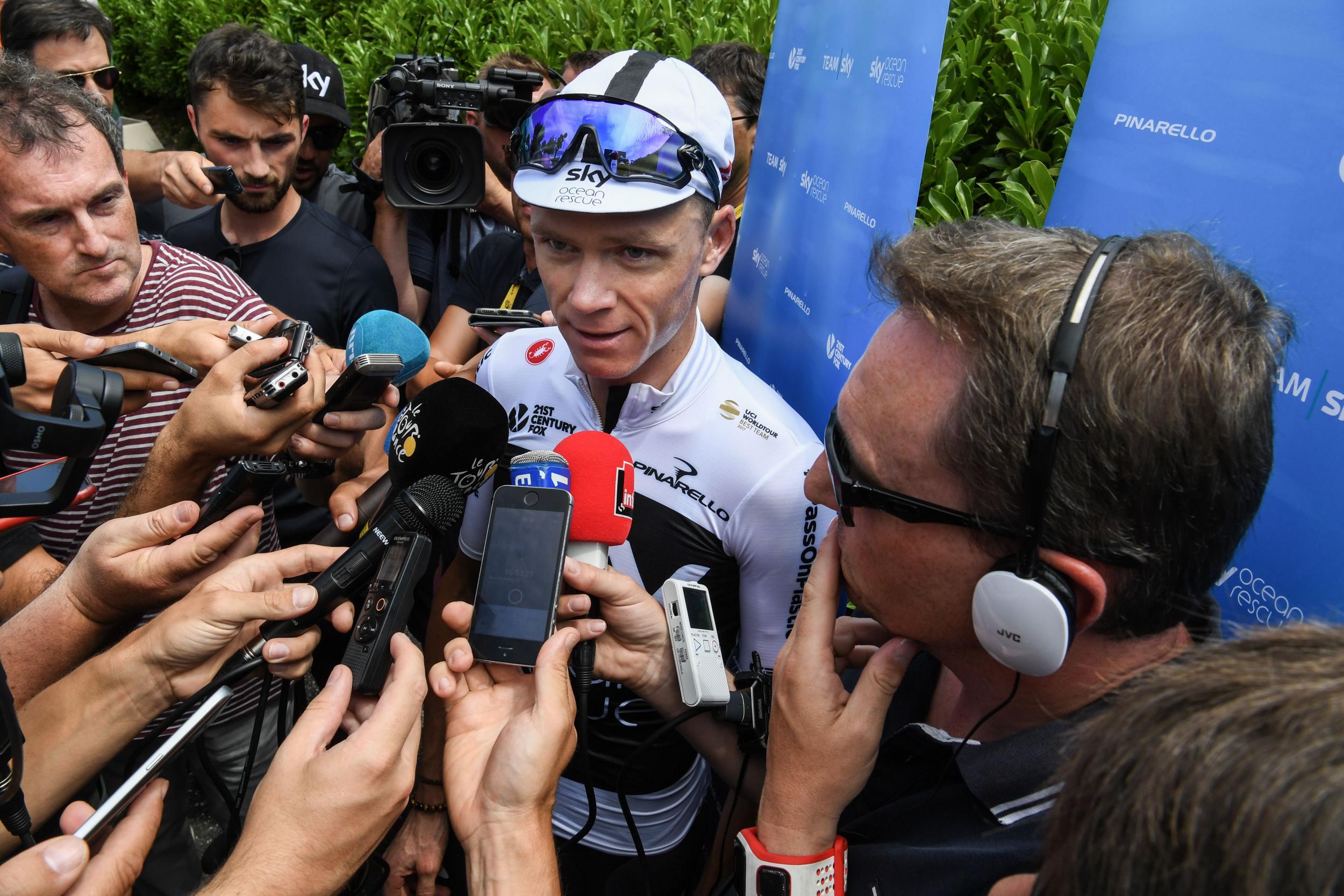 34/84

Rest day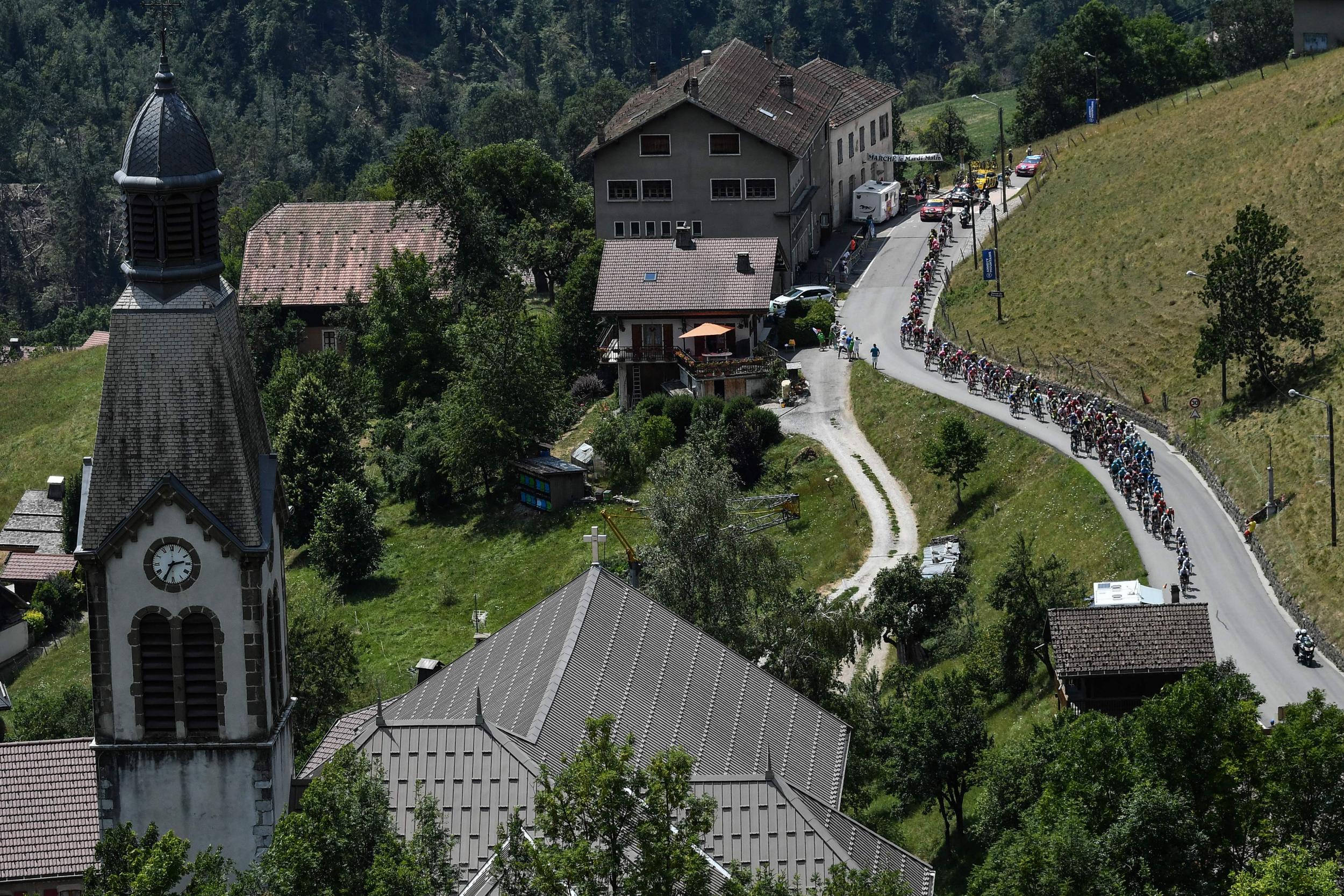 35/84

Stage 10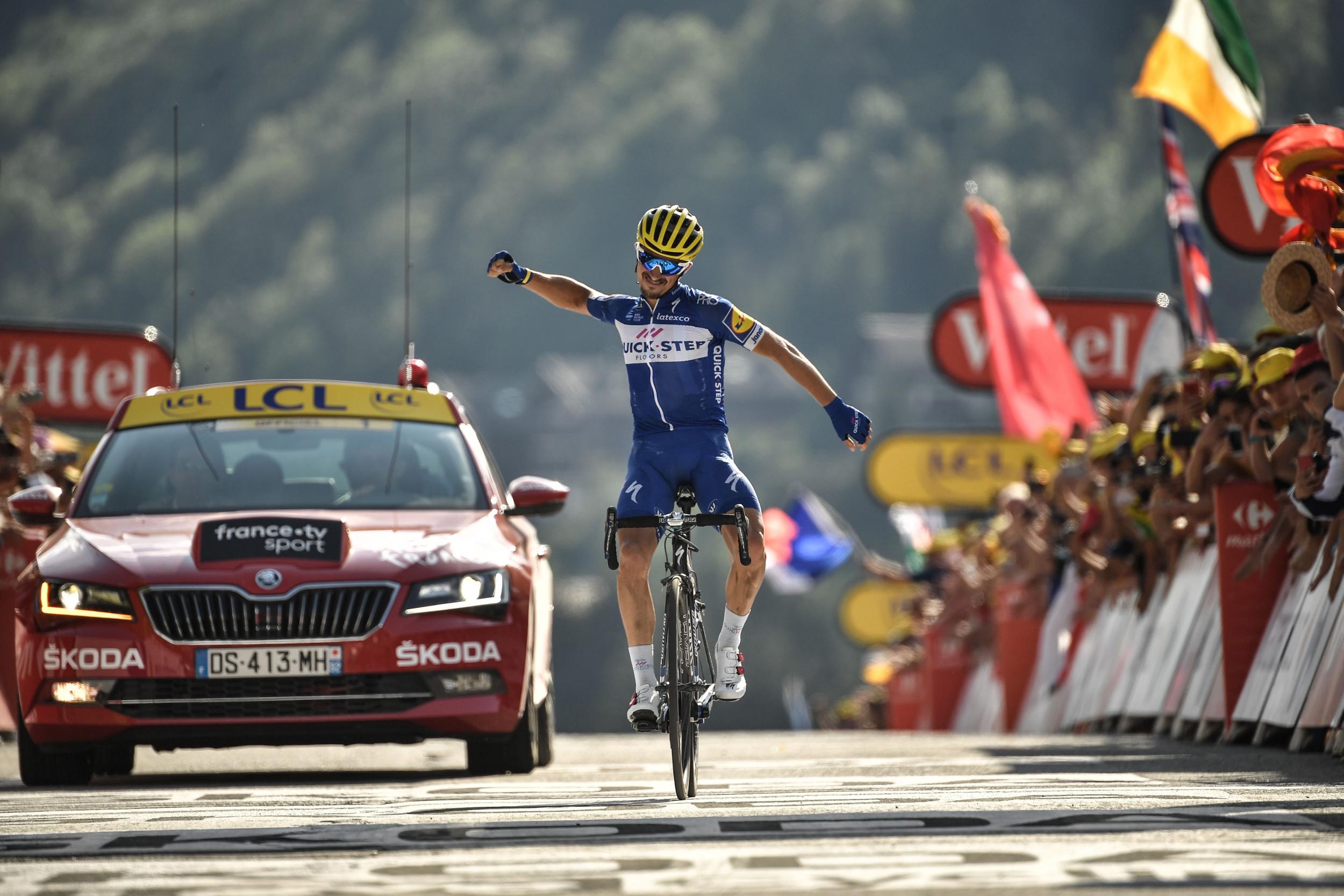 36/84

Stage 10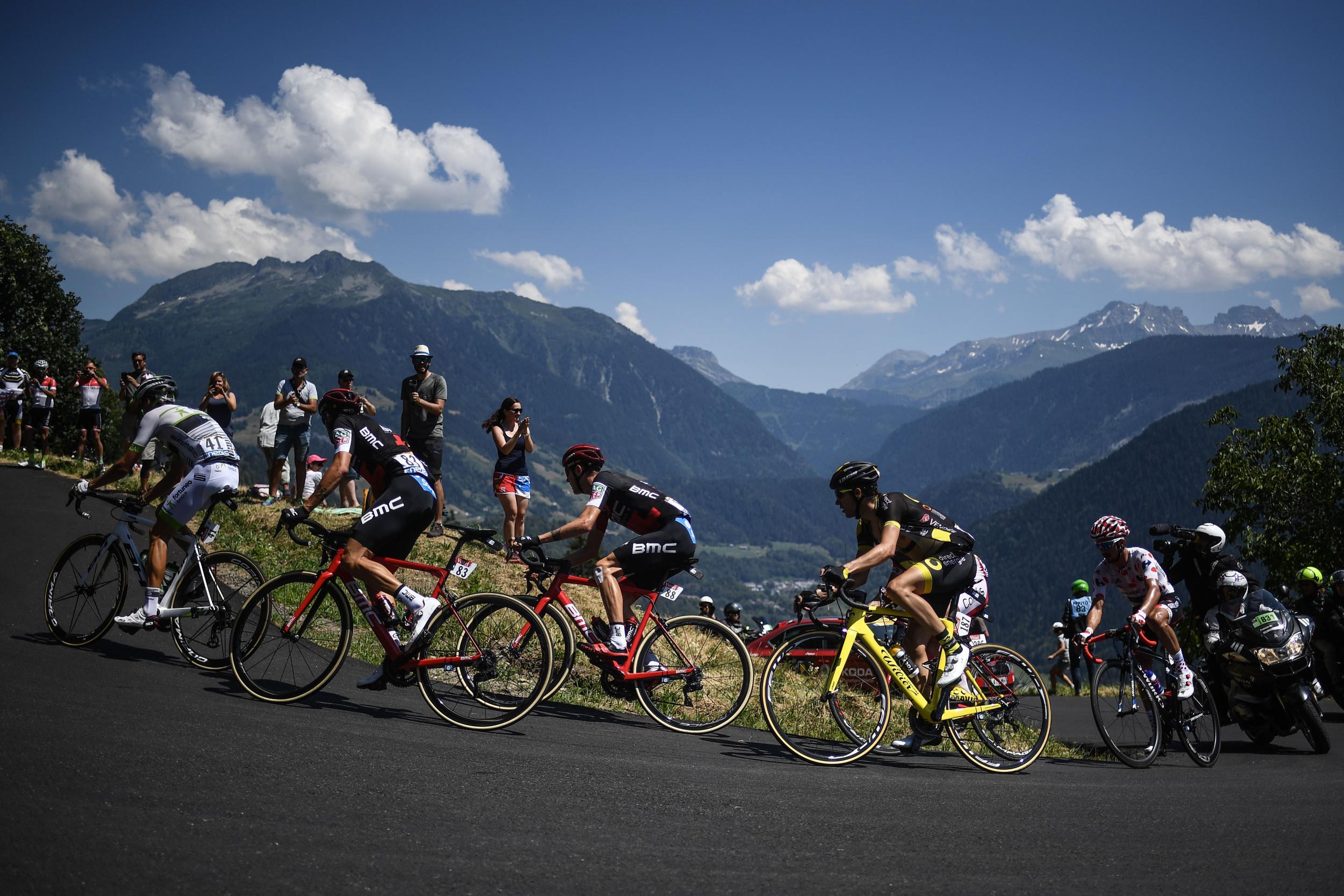 37/84

Stage 11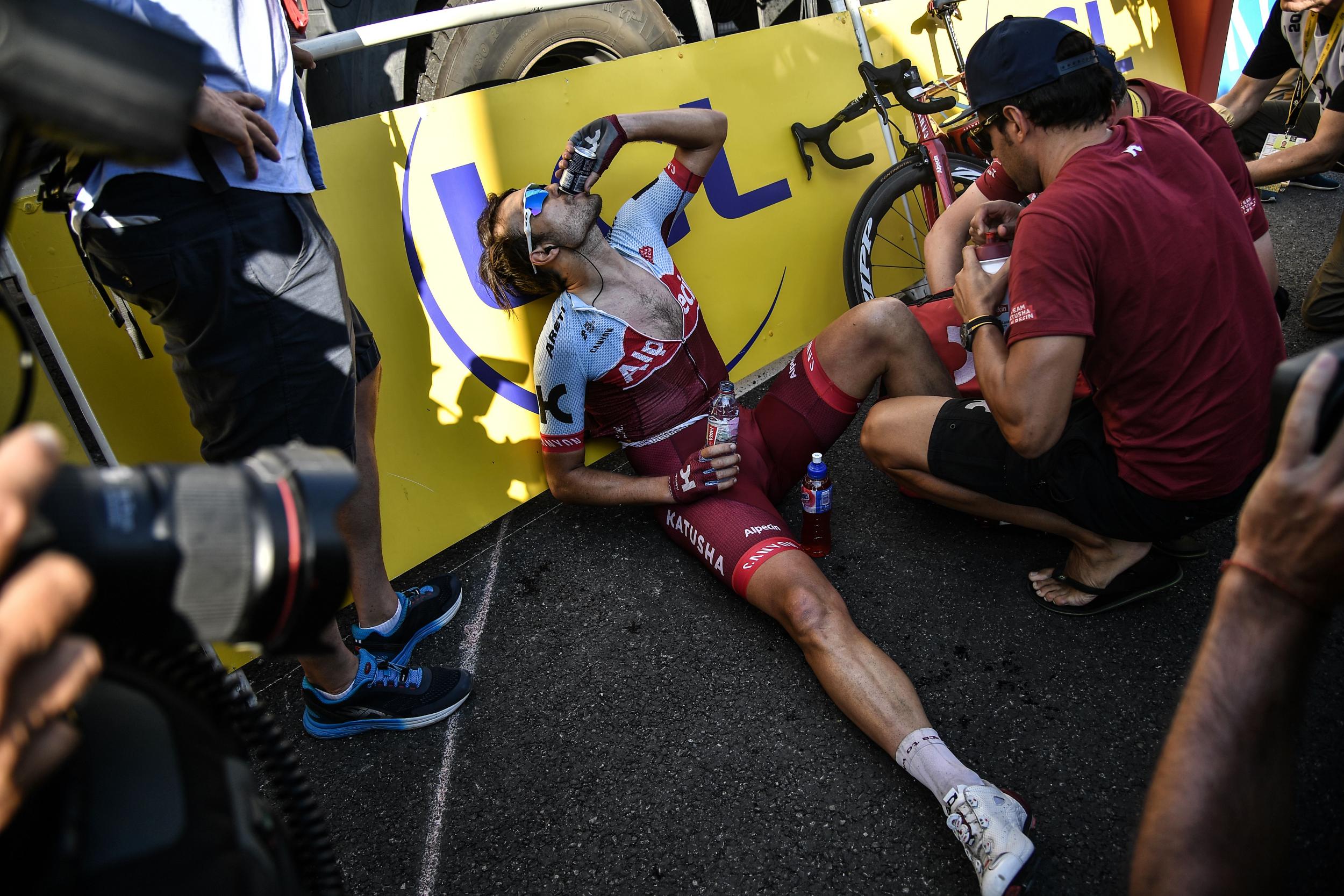 38/84

Stage 11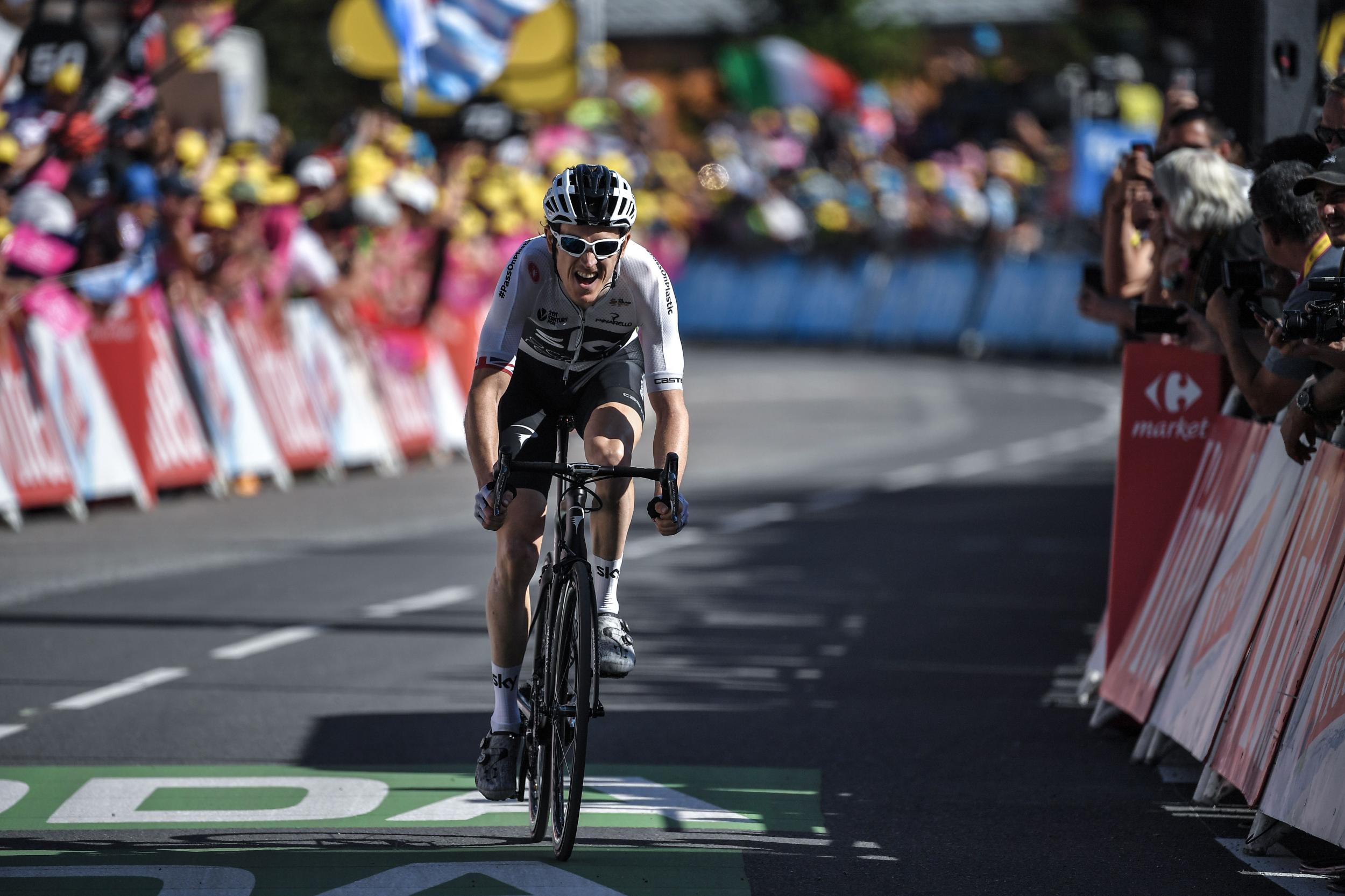 39/84

Stage 11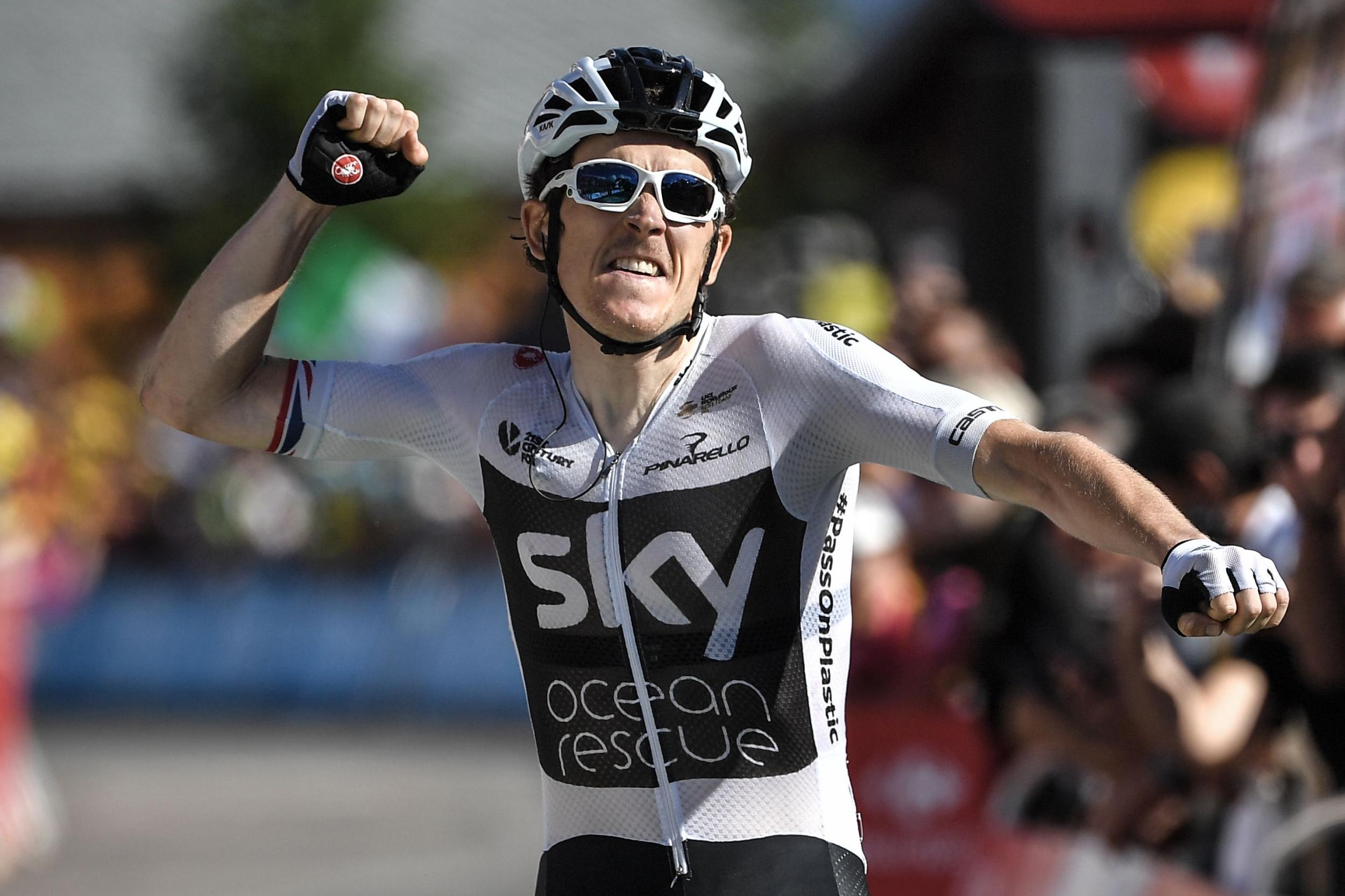 40/84

Stage 11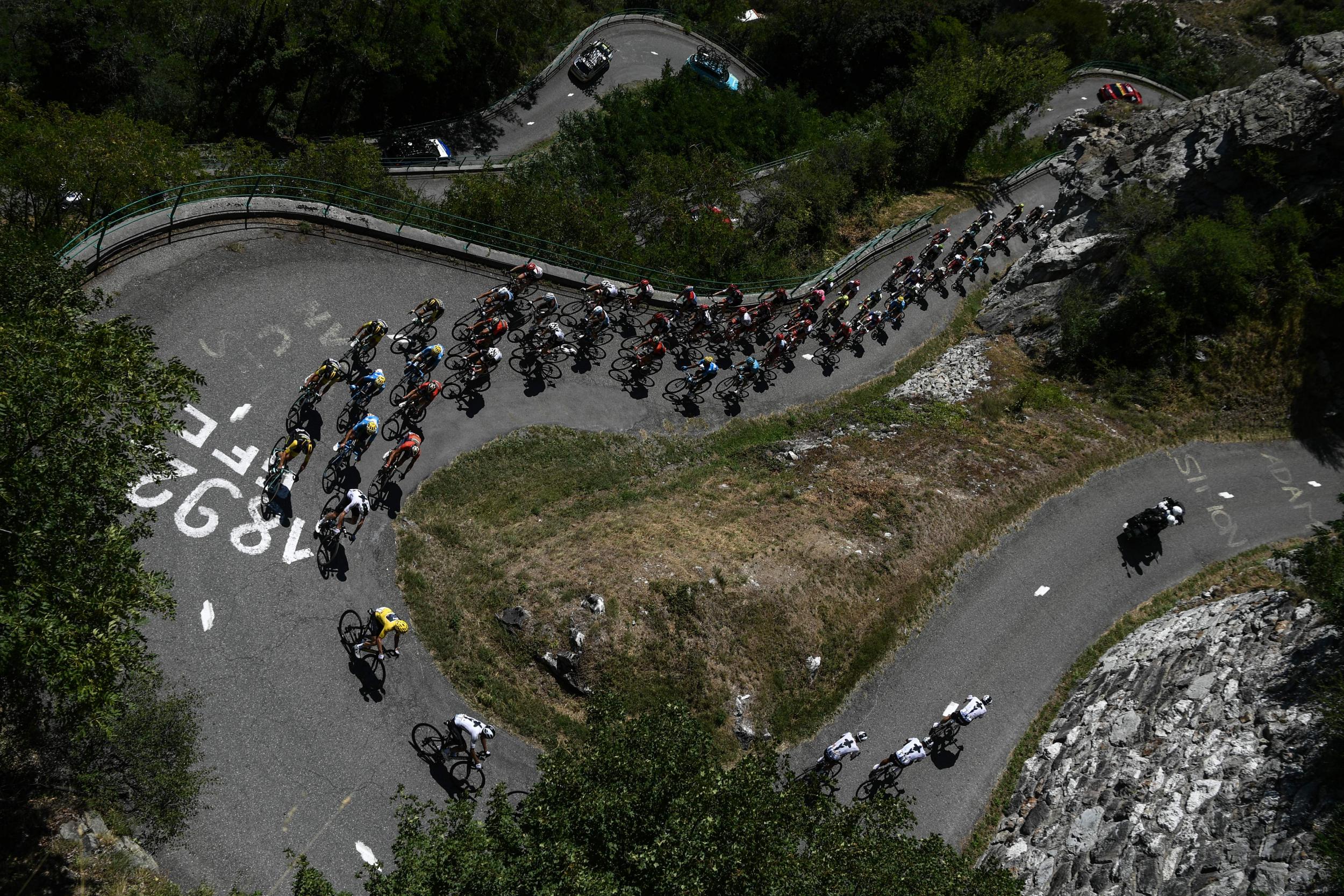 41/84

Stage 12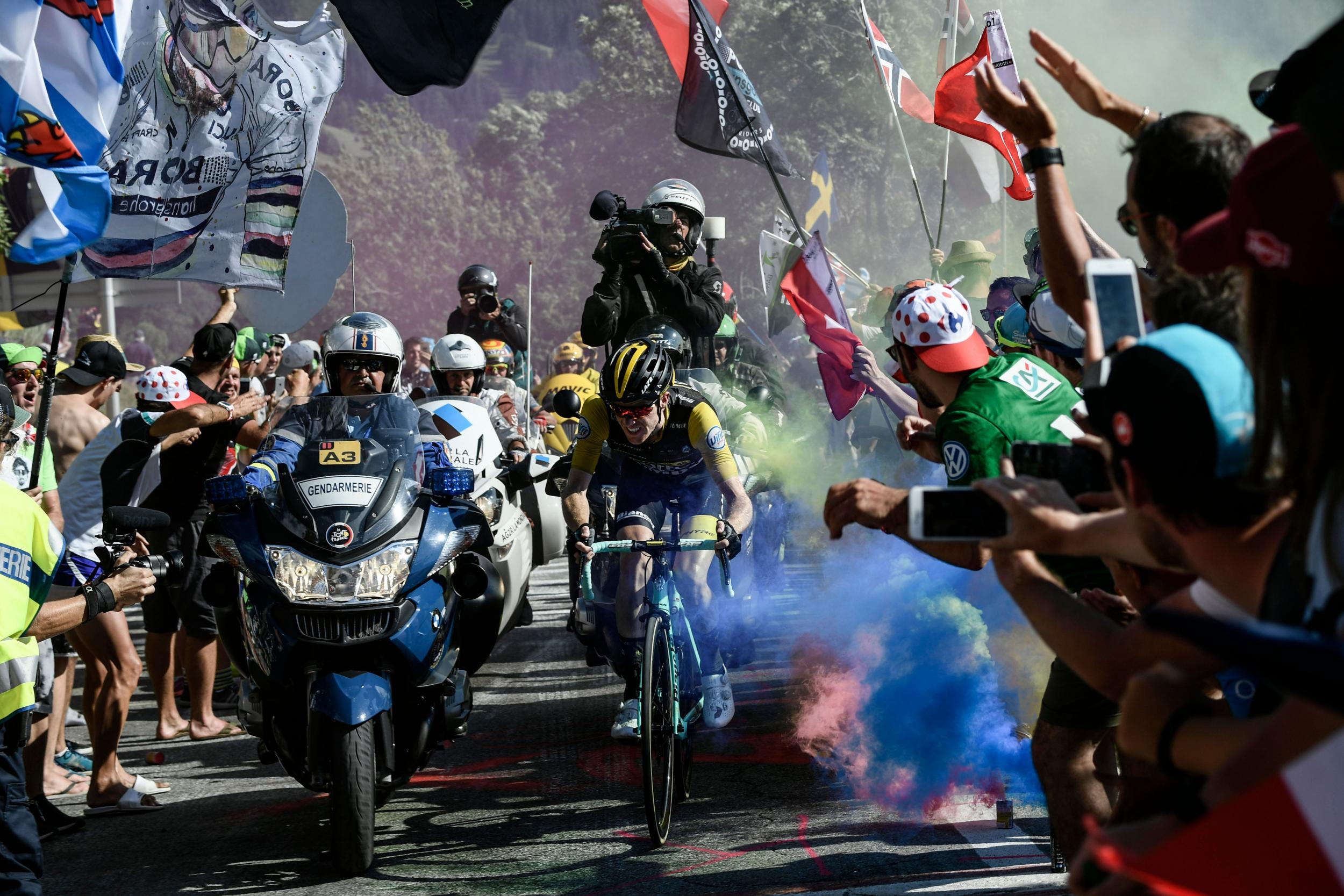 42/84

Stage 12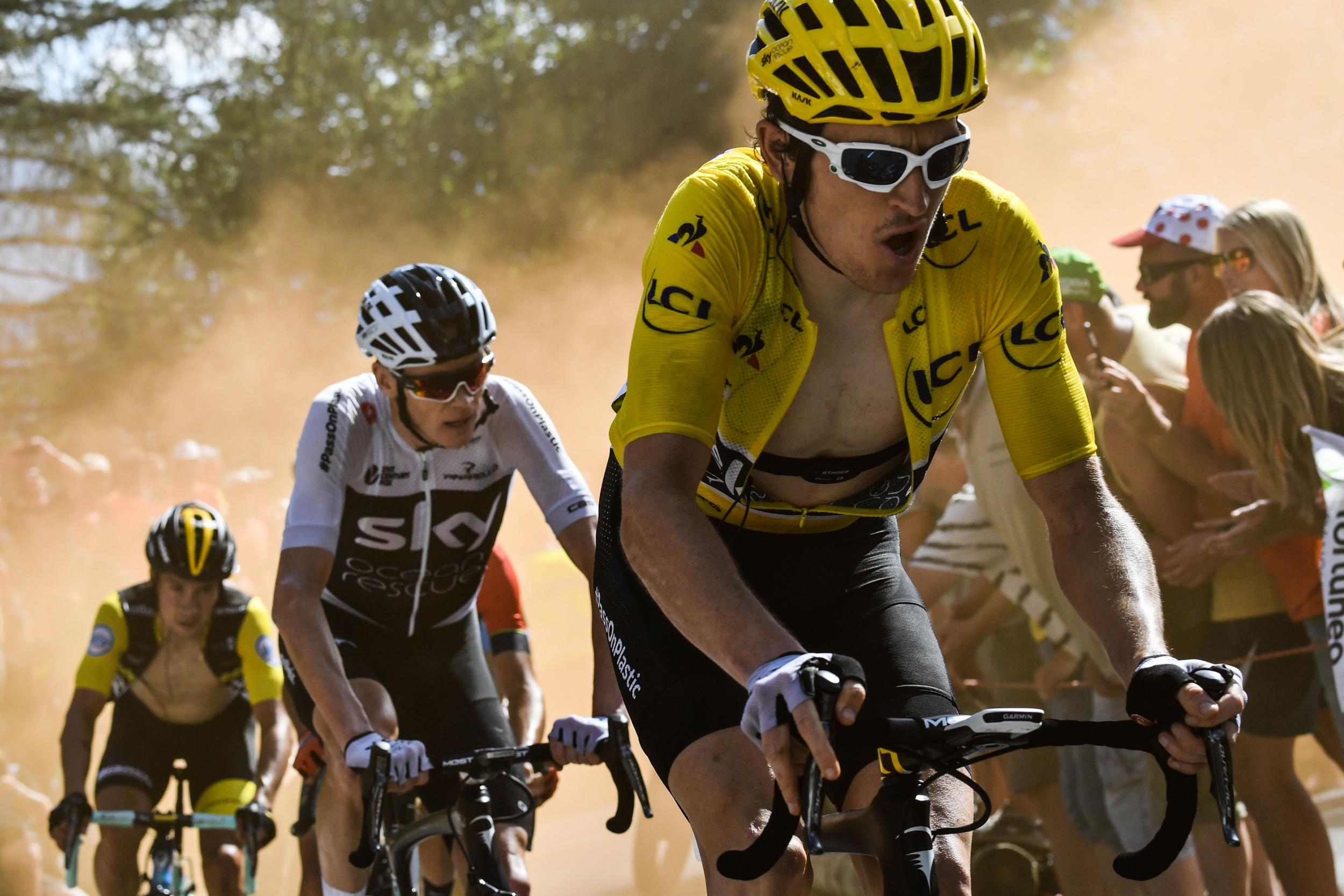 43/84

Stage 12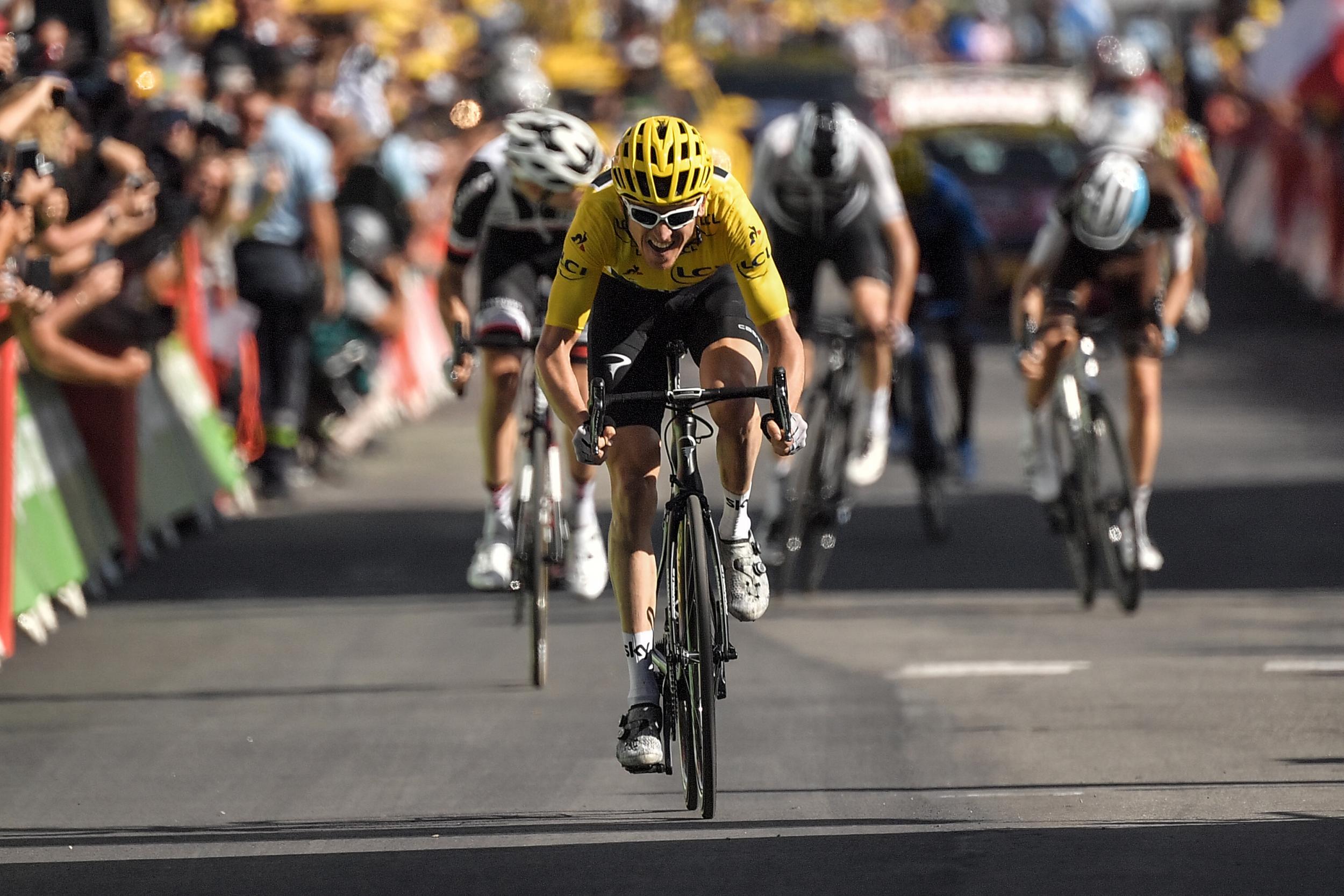 44/84

Stage 12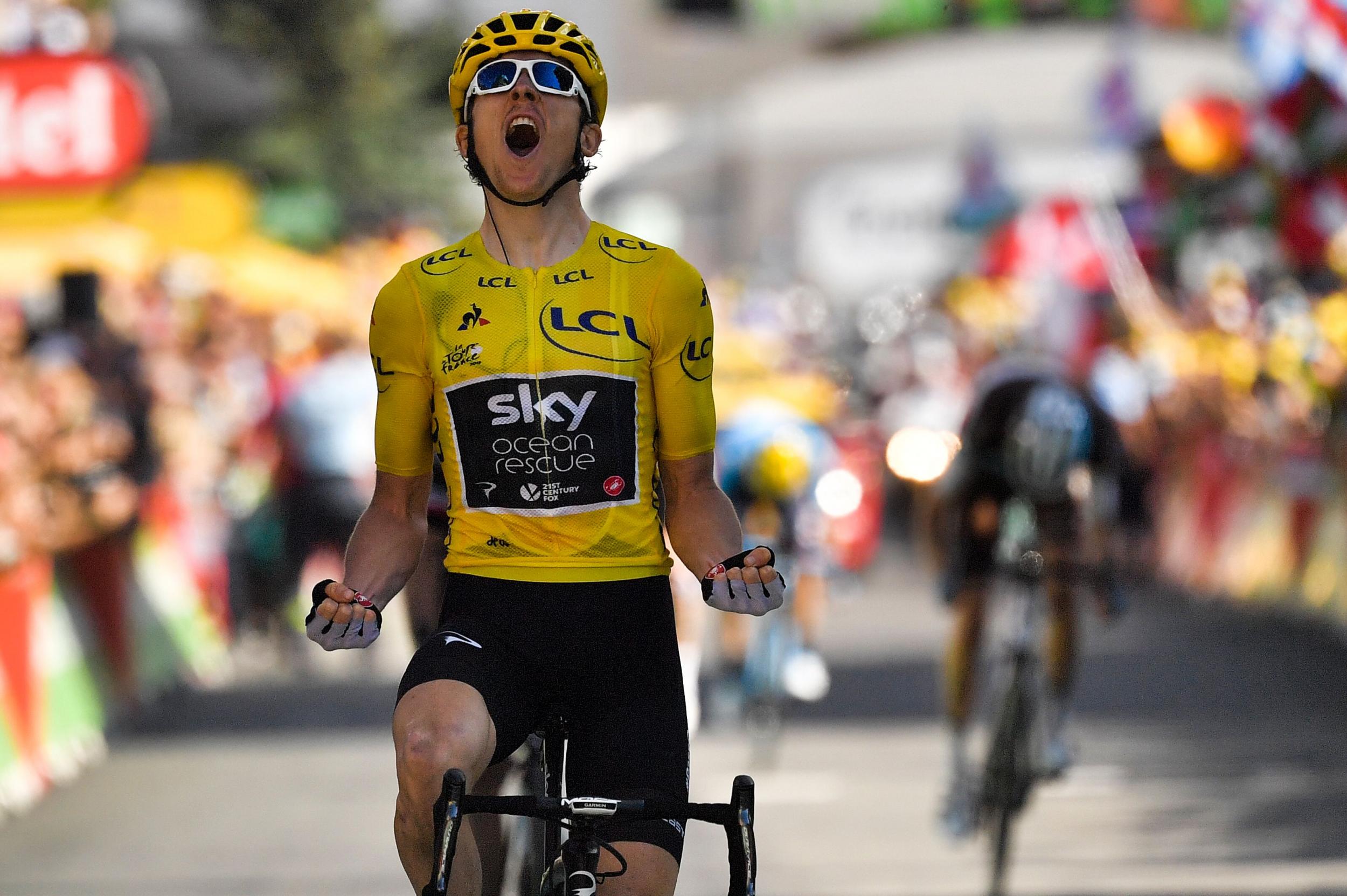 45/84

Stage 12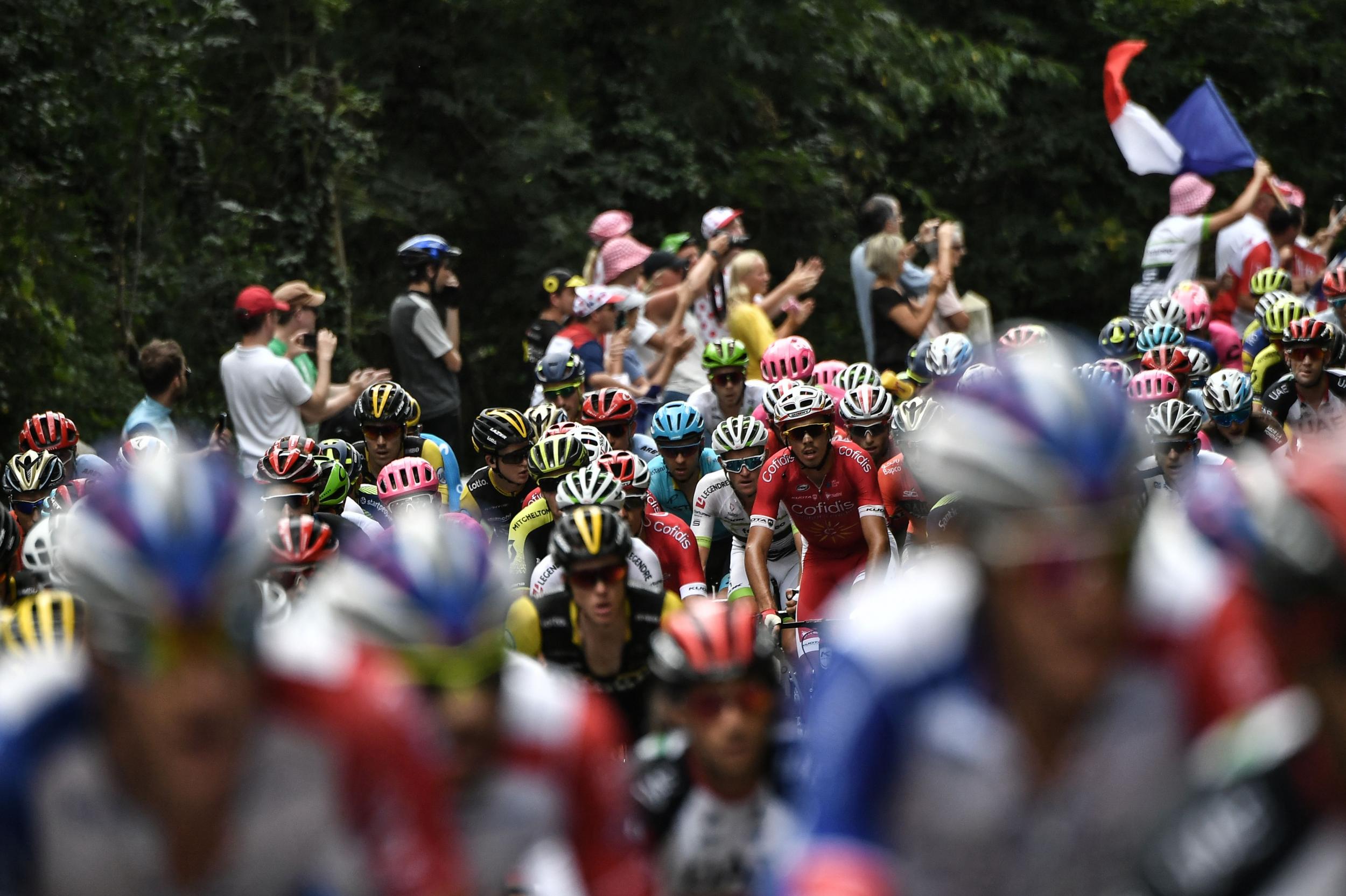 46/84

Stage 13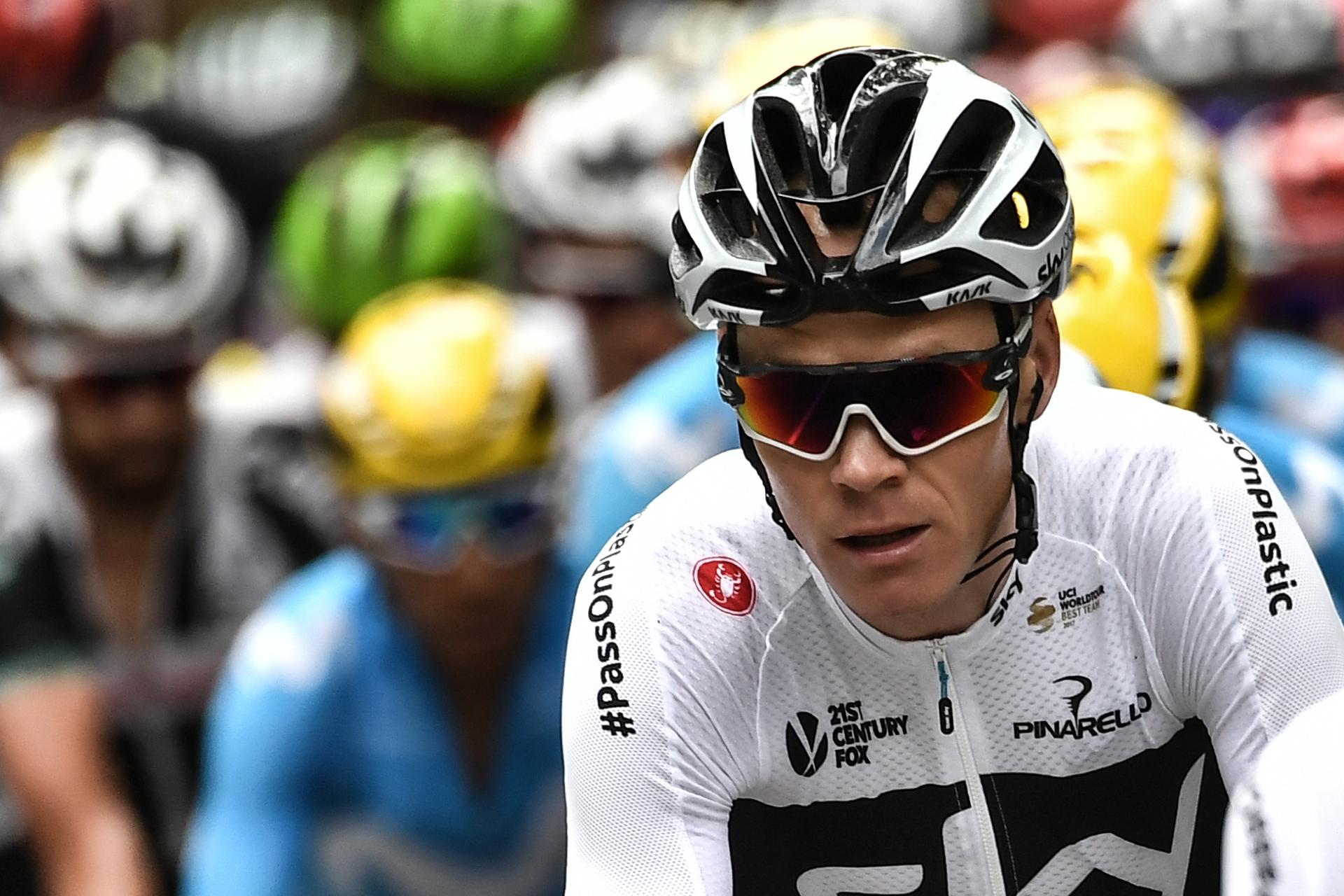 47/84

Stage 13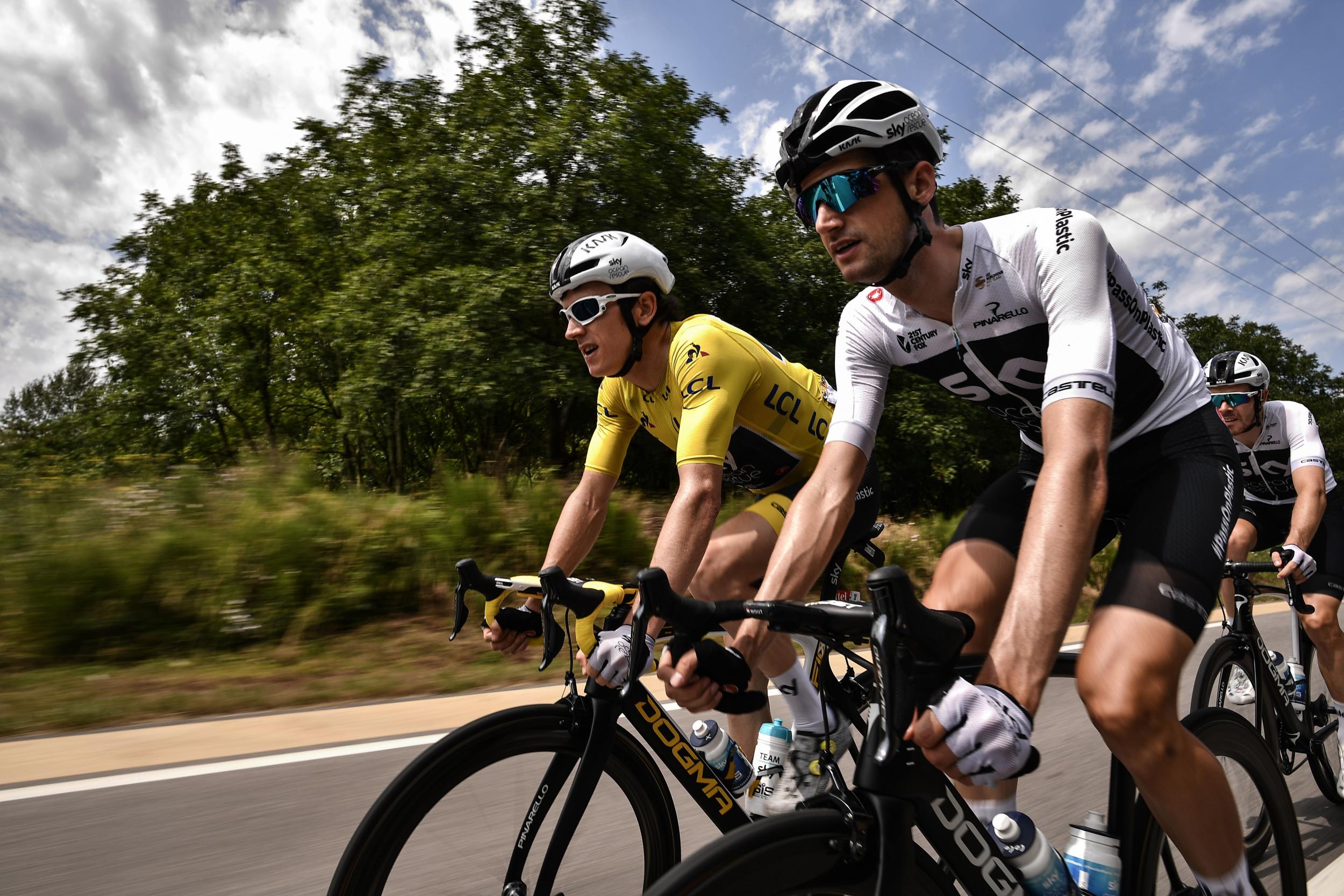 48/84

Stage 13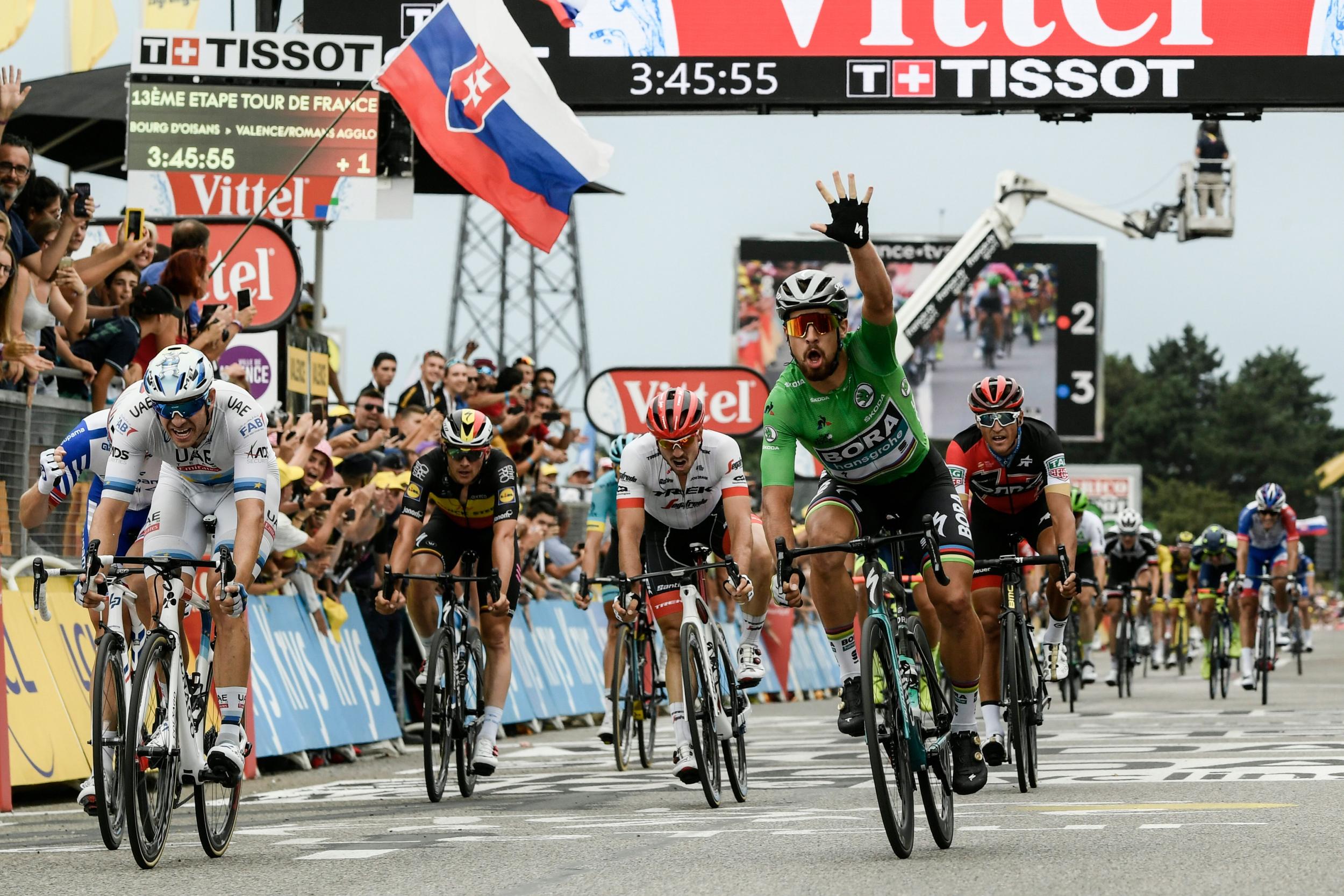 49/84

Stage 13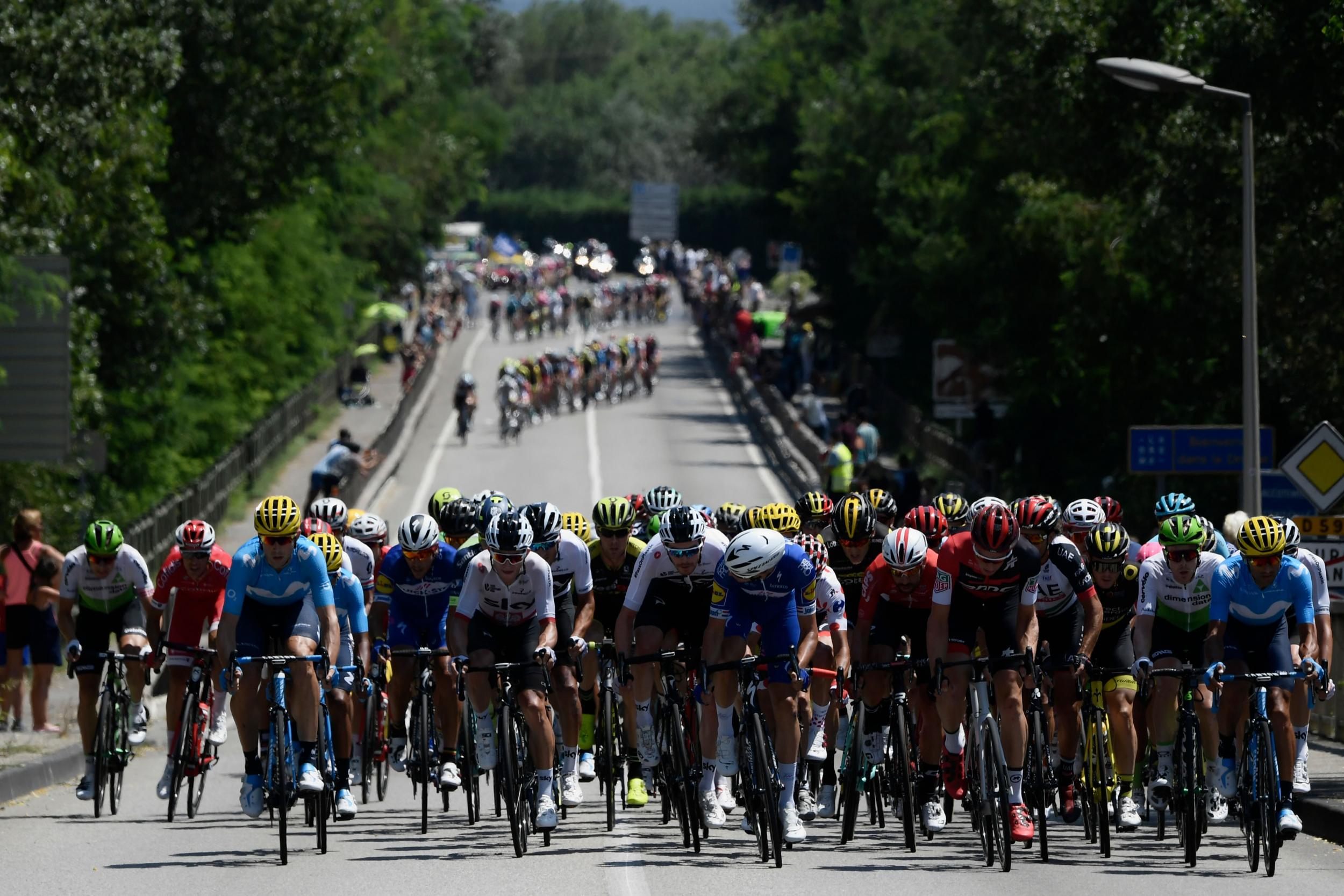 50/84

Stage 14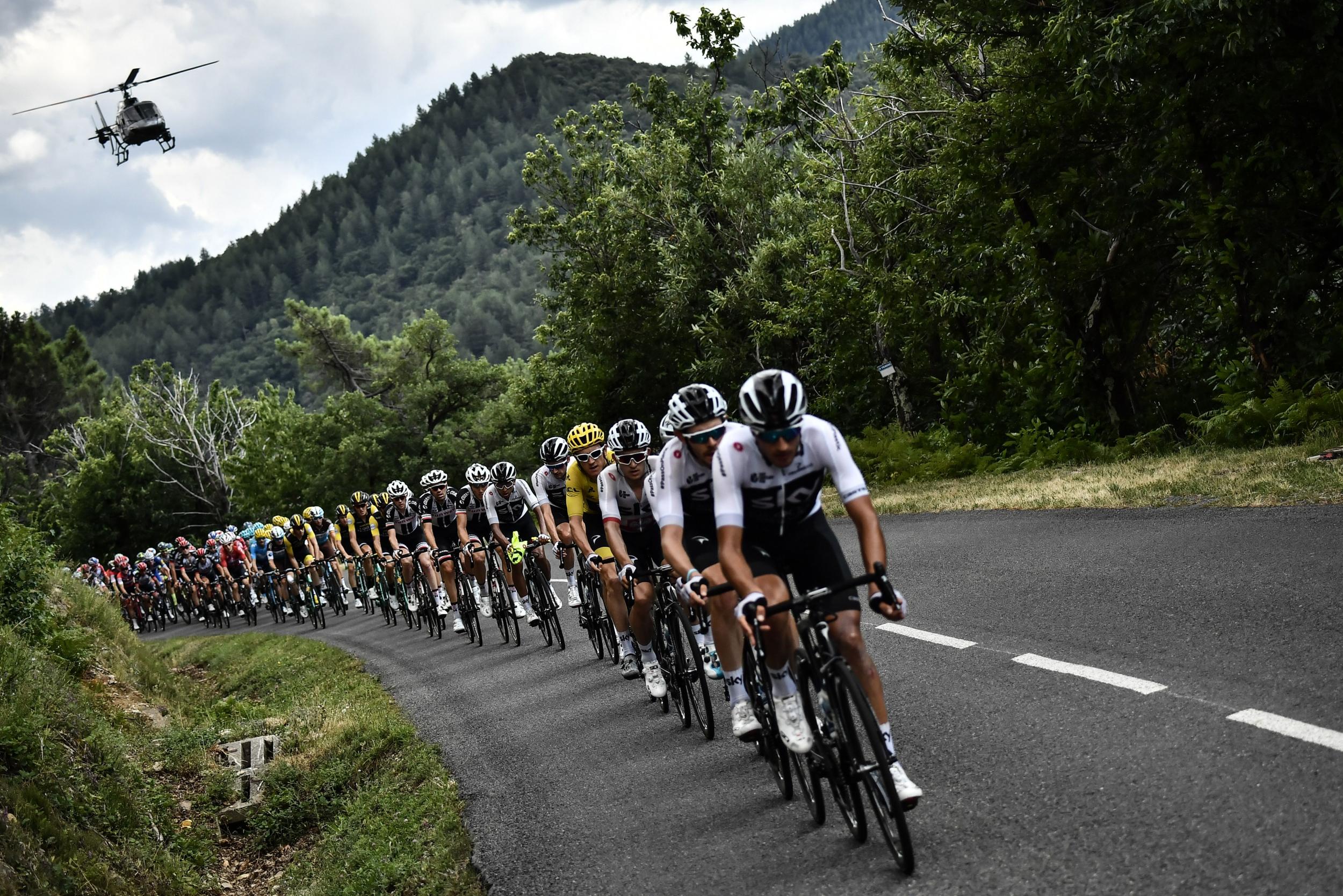 51/84

Stage 14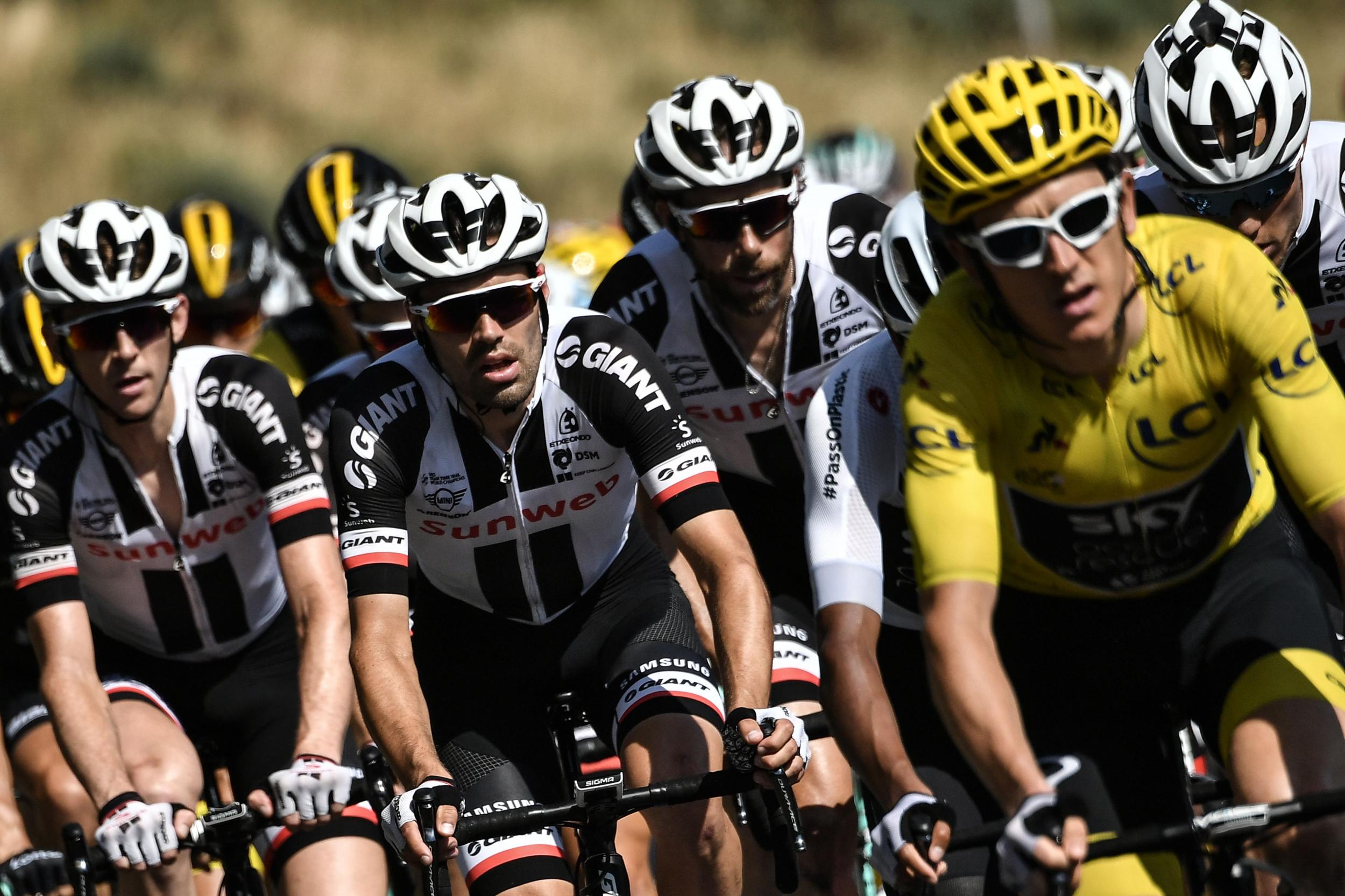 52/84

Stage 14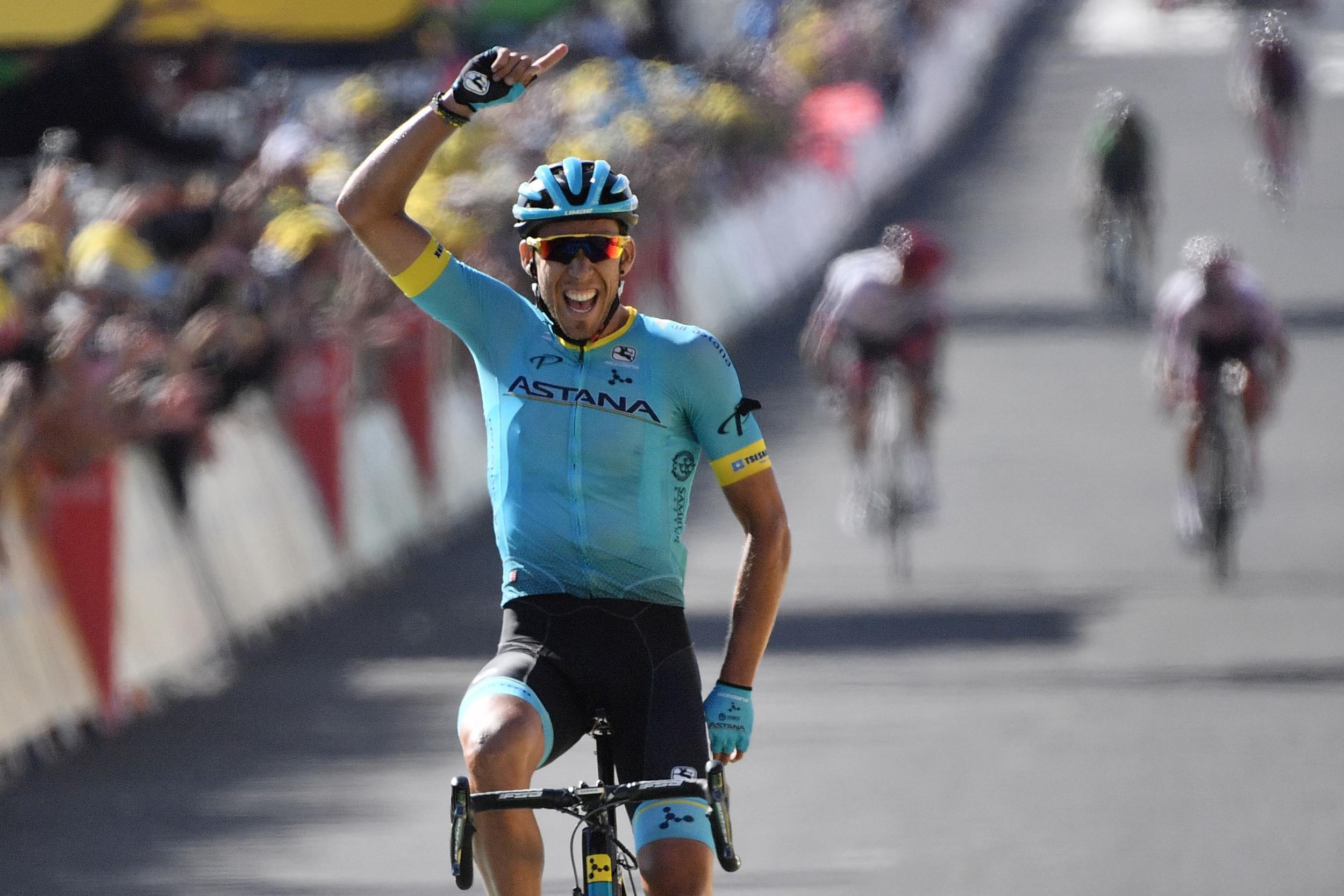 53/84

Stage 14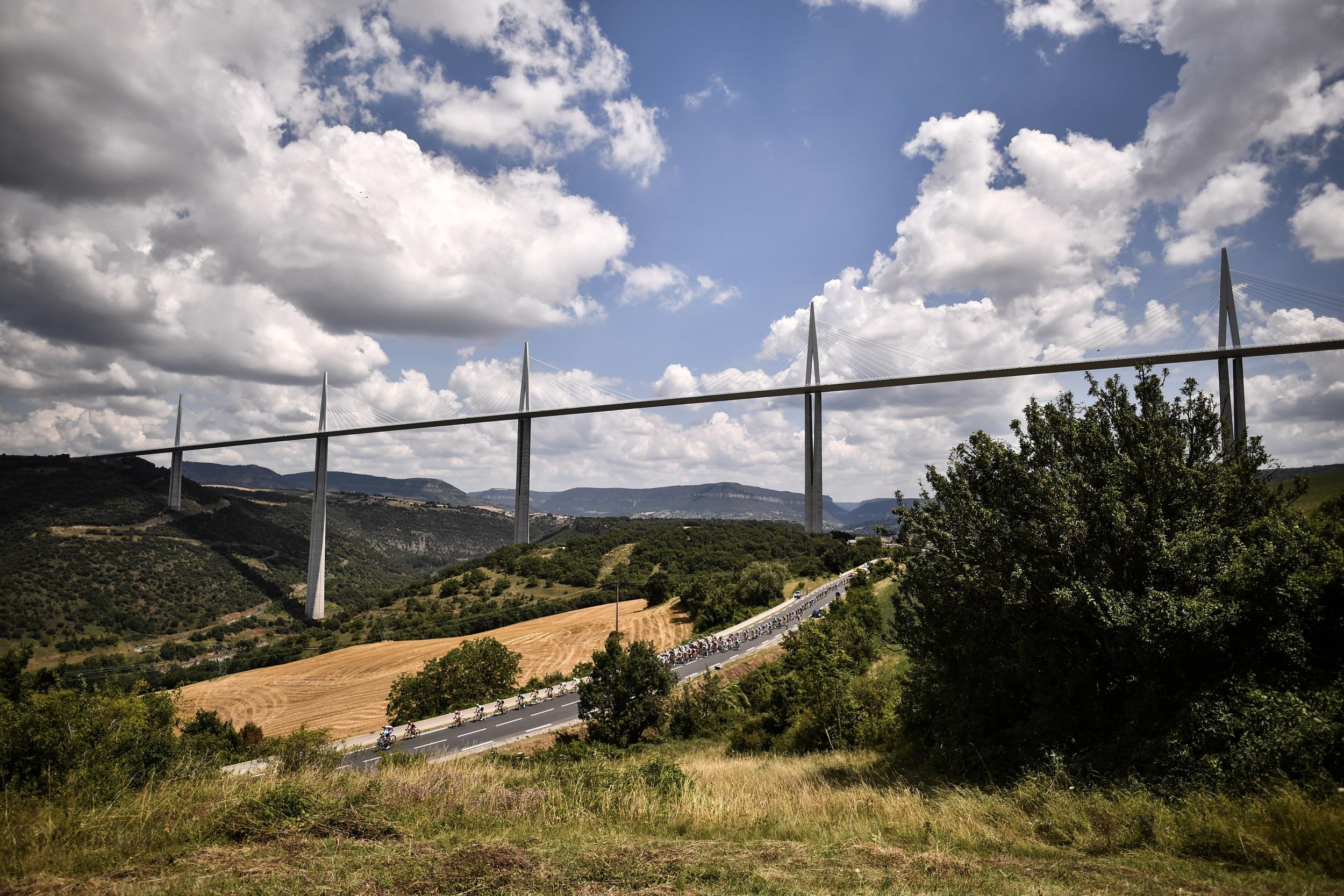 54/84

Stage 15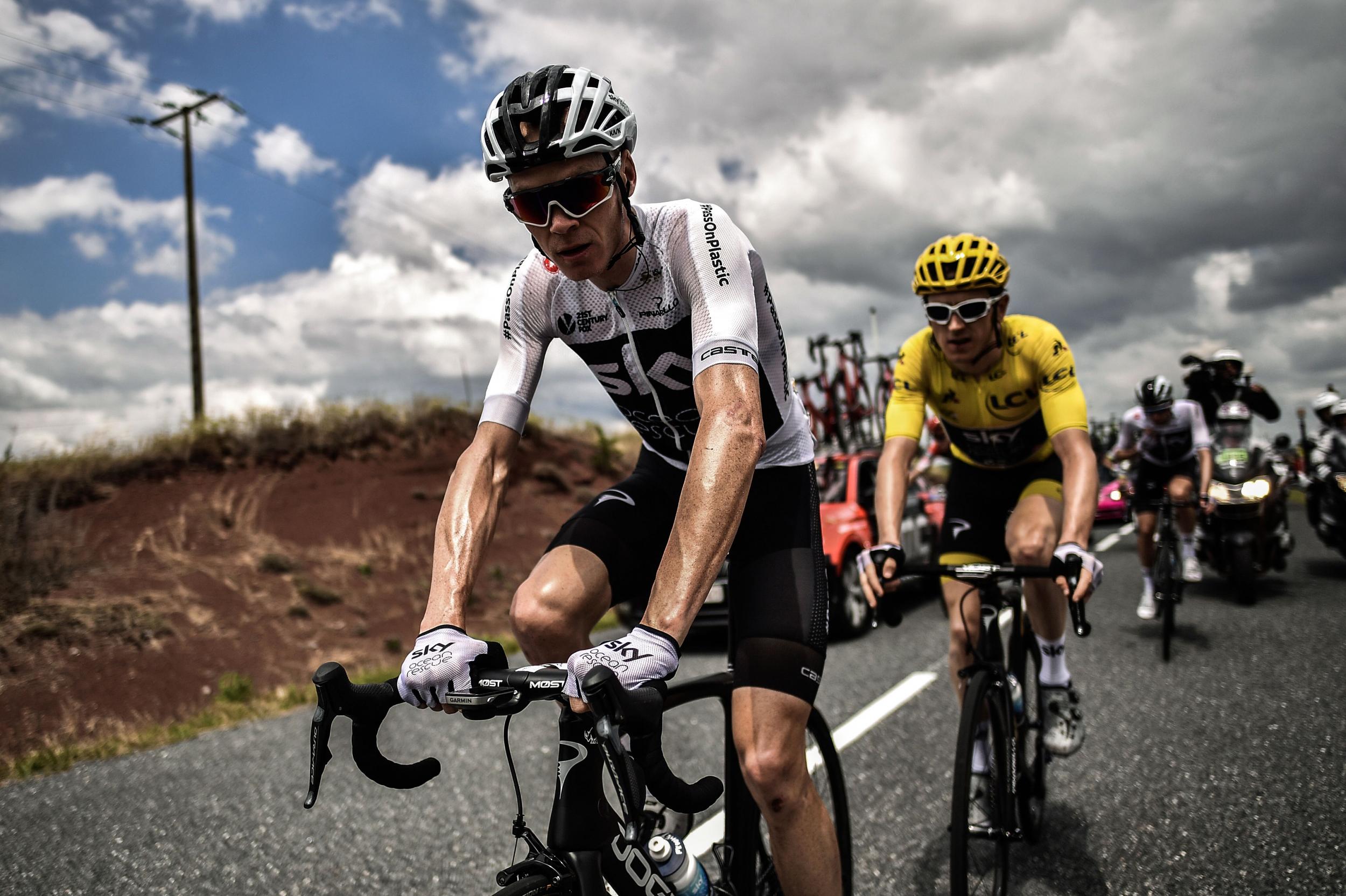 55/84

Stage 15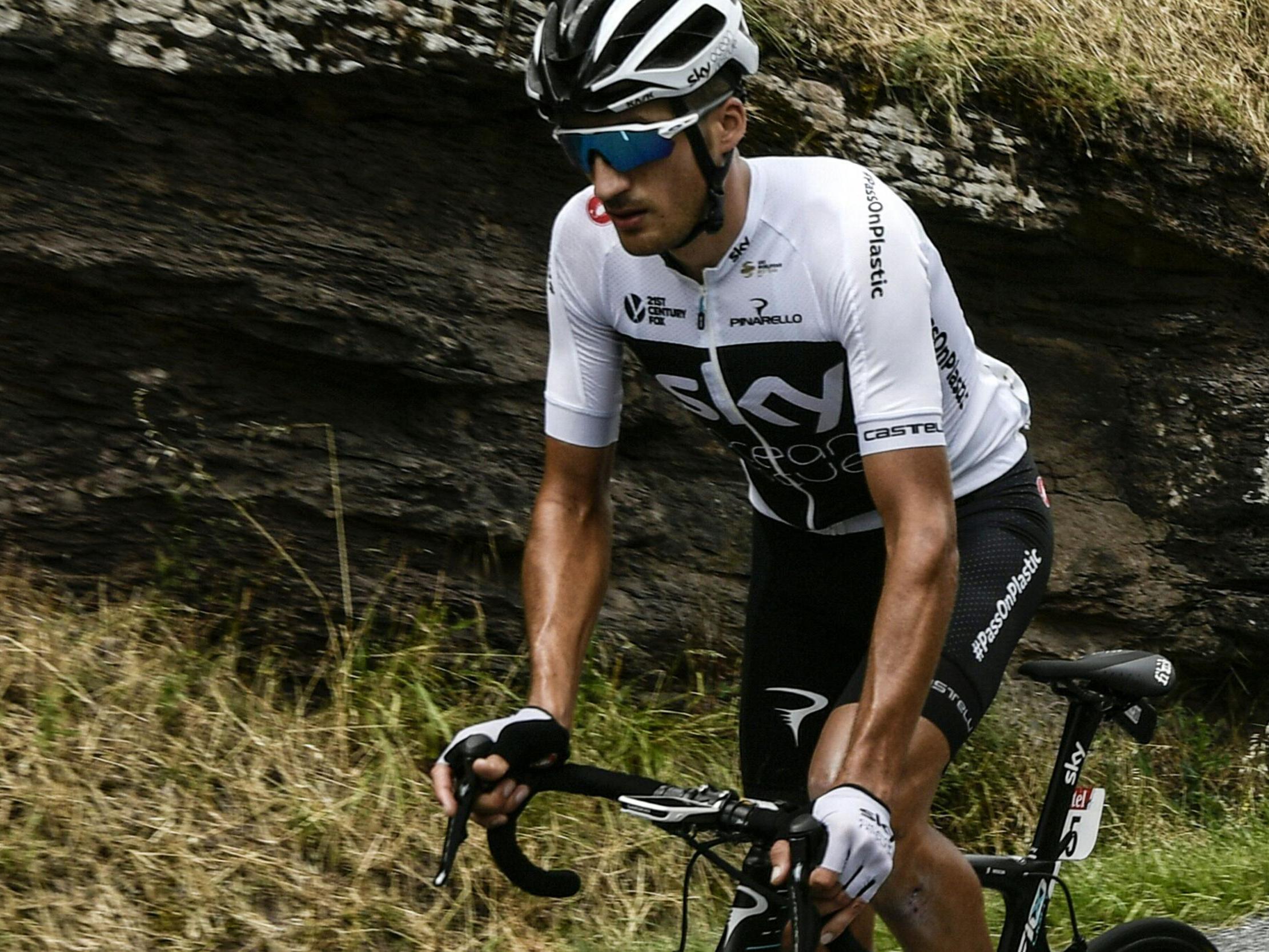 56/84

Stage 15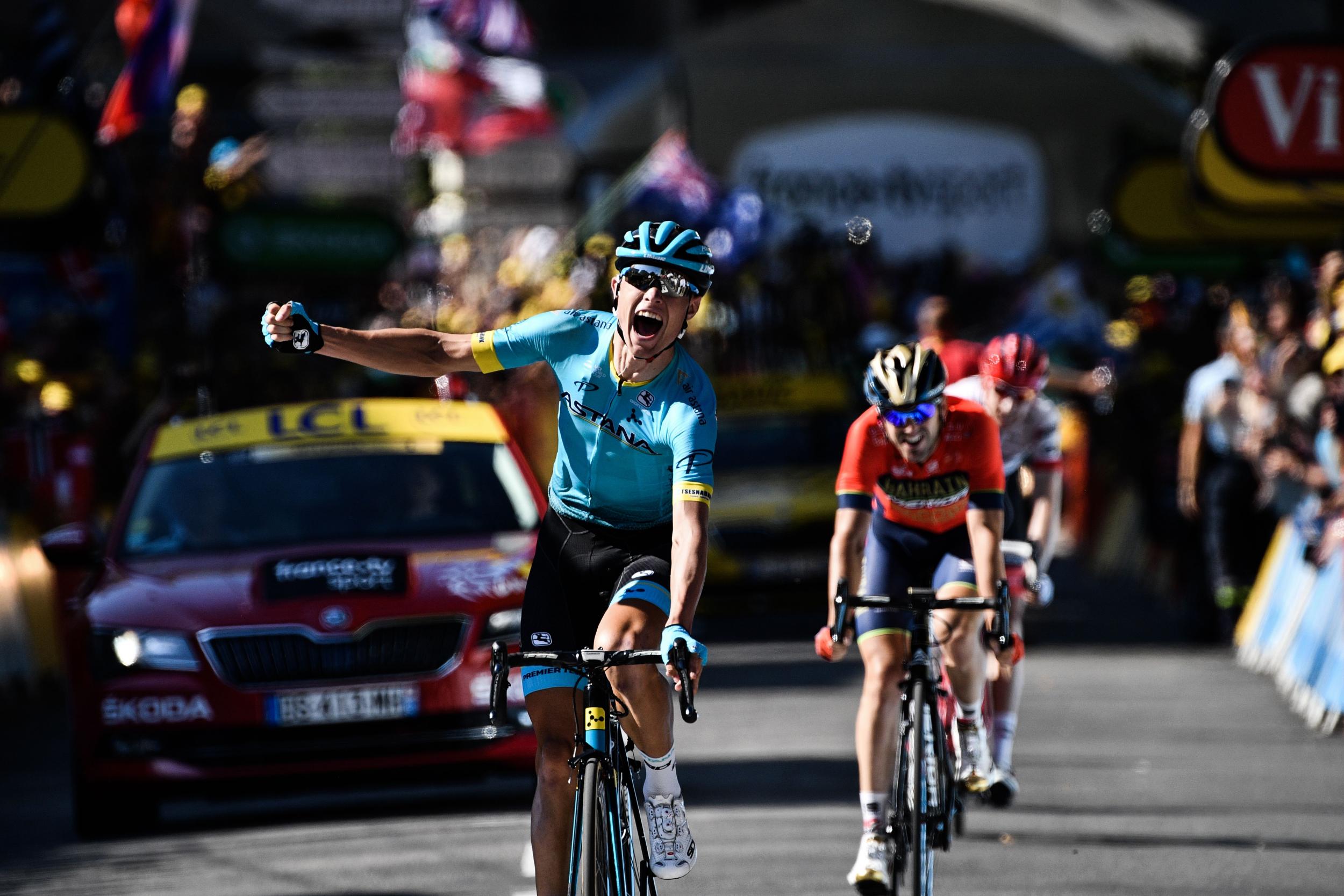 57/84

Stage 15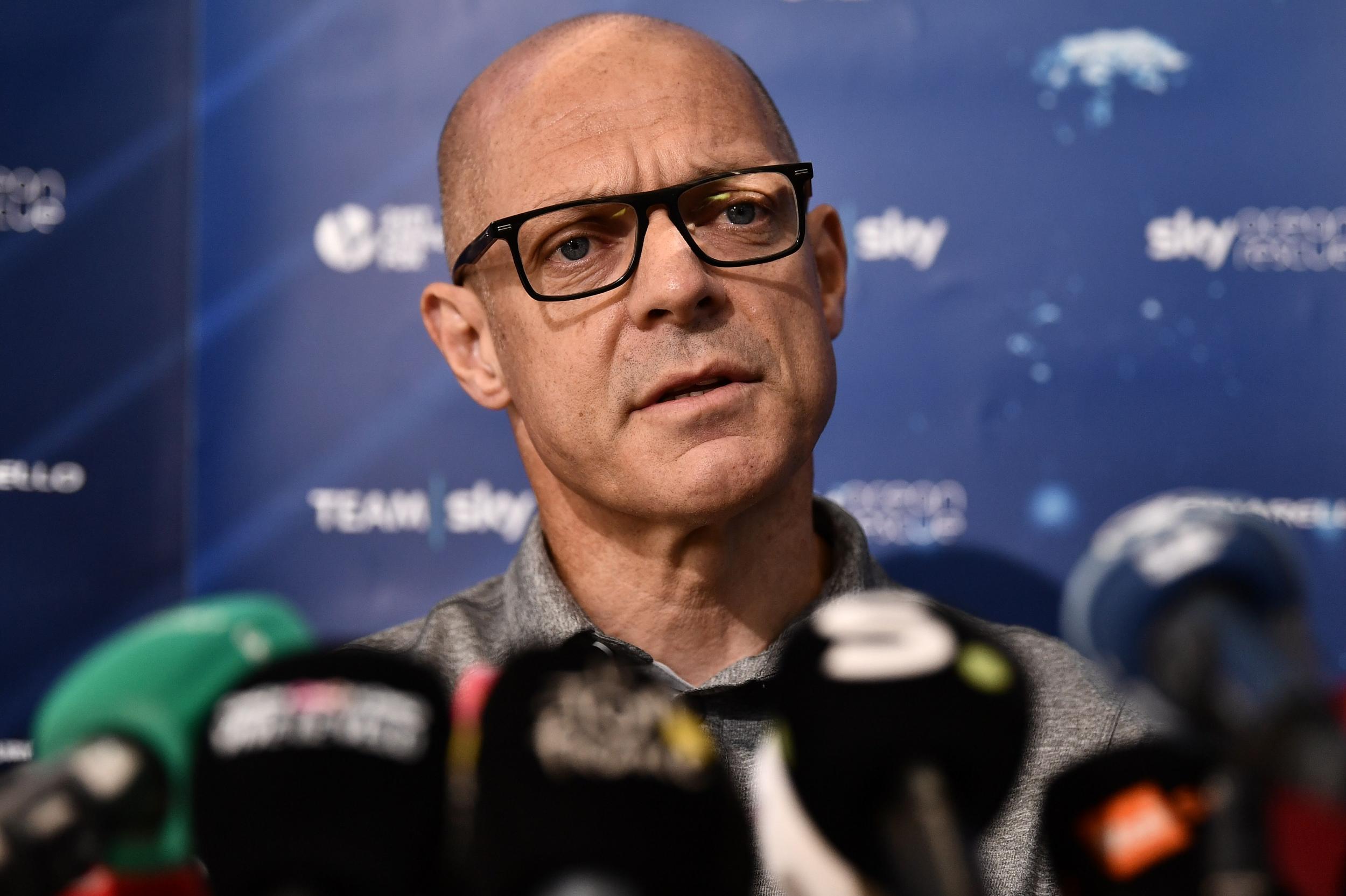 58/84

Rest day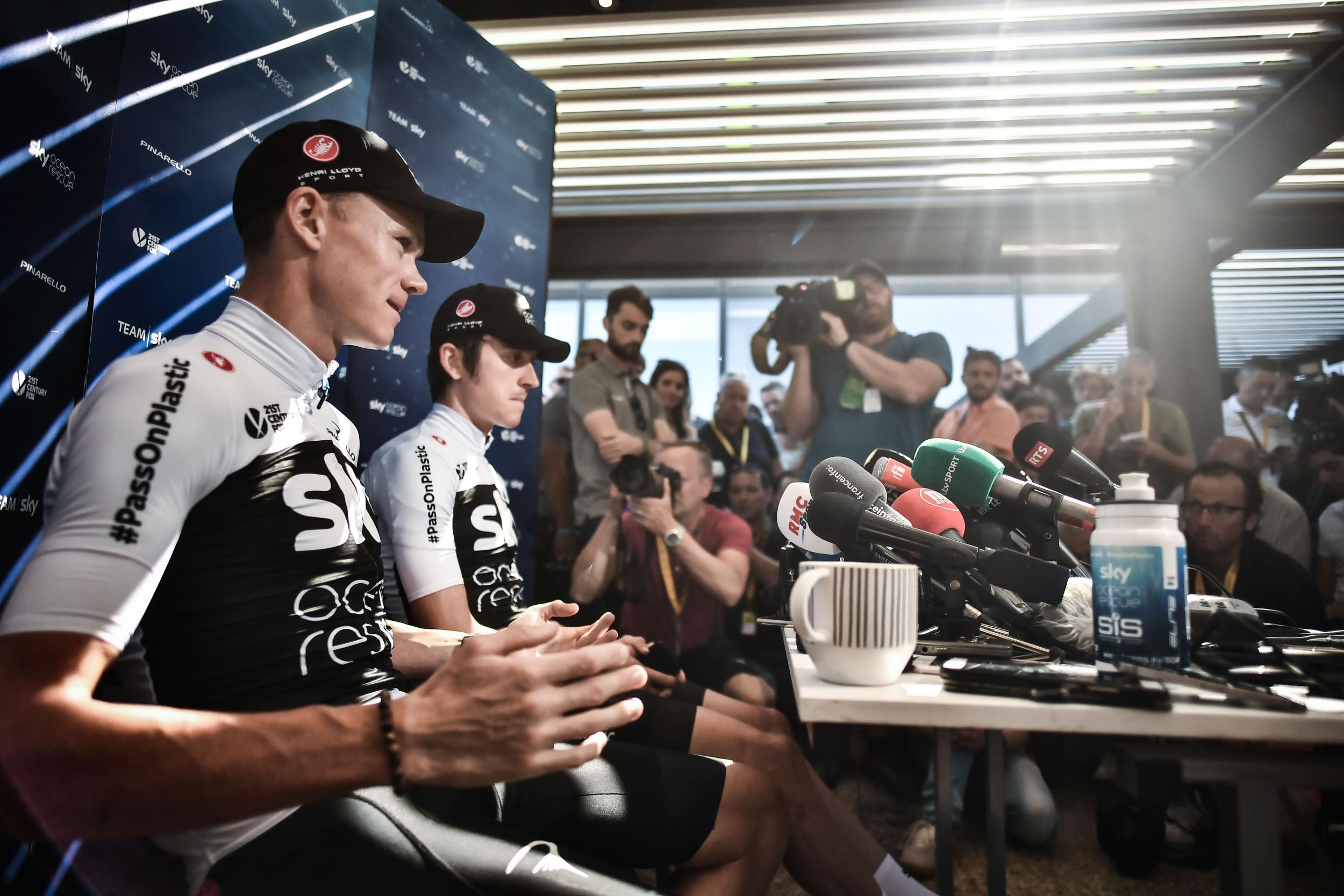 59/84

Rest day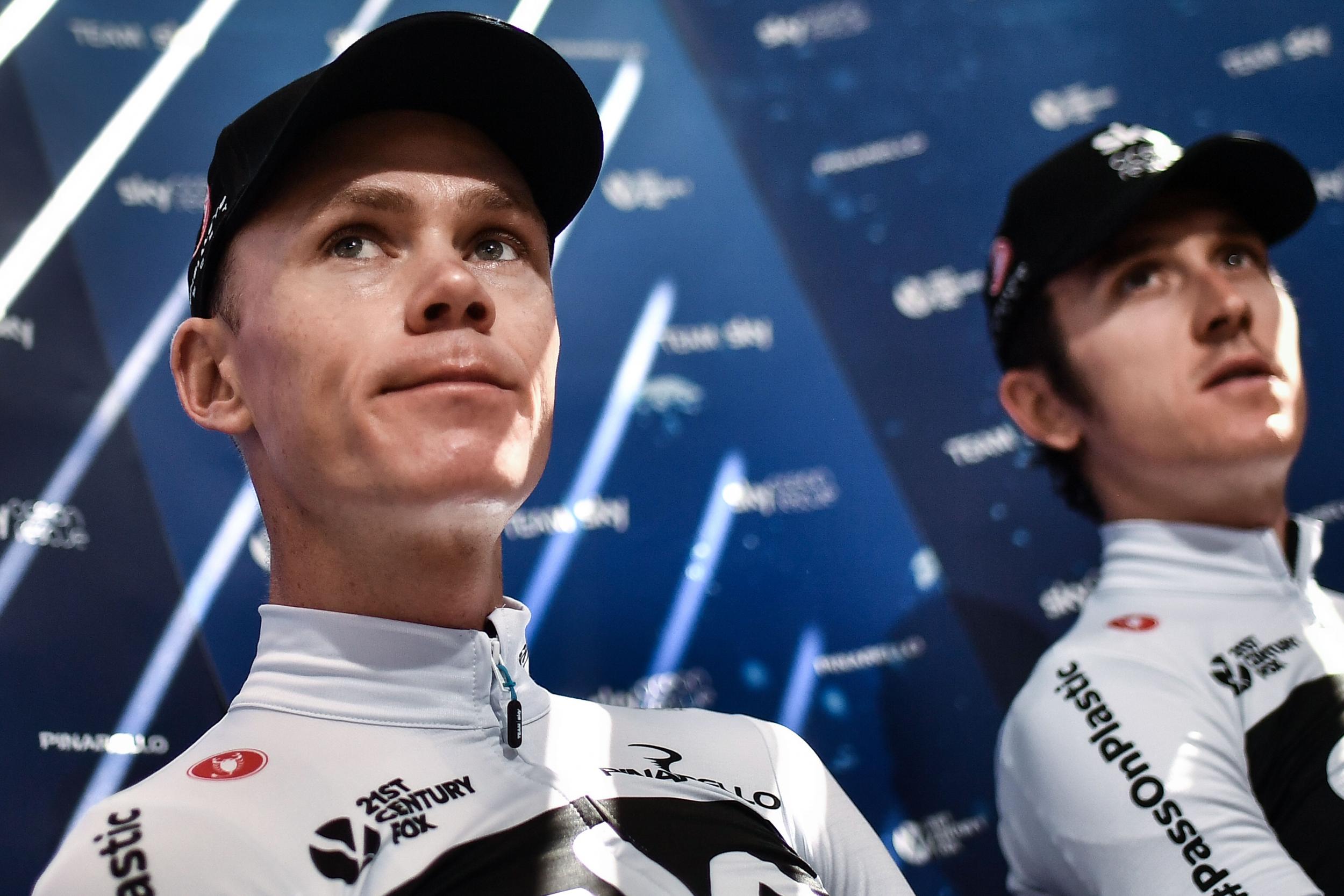 60/84

Rest day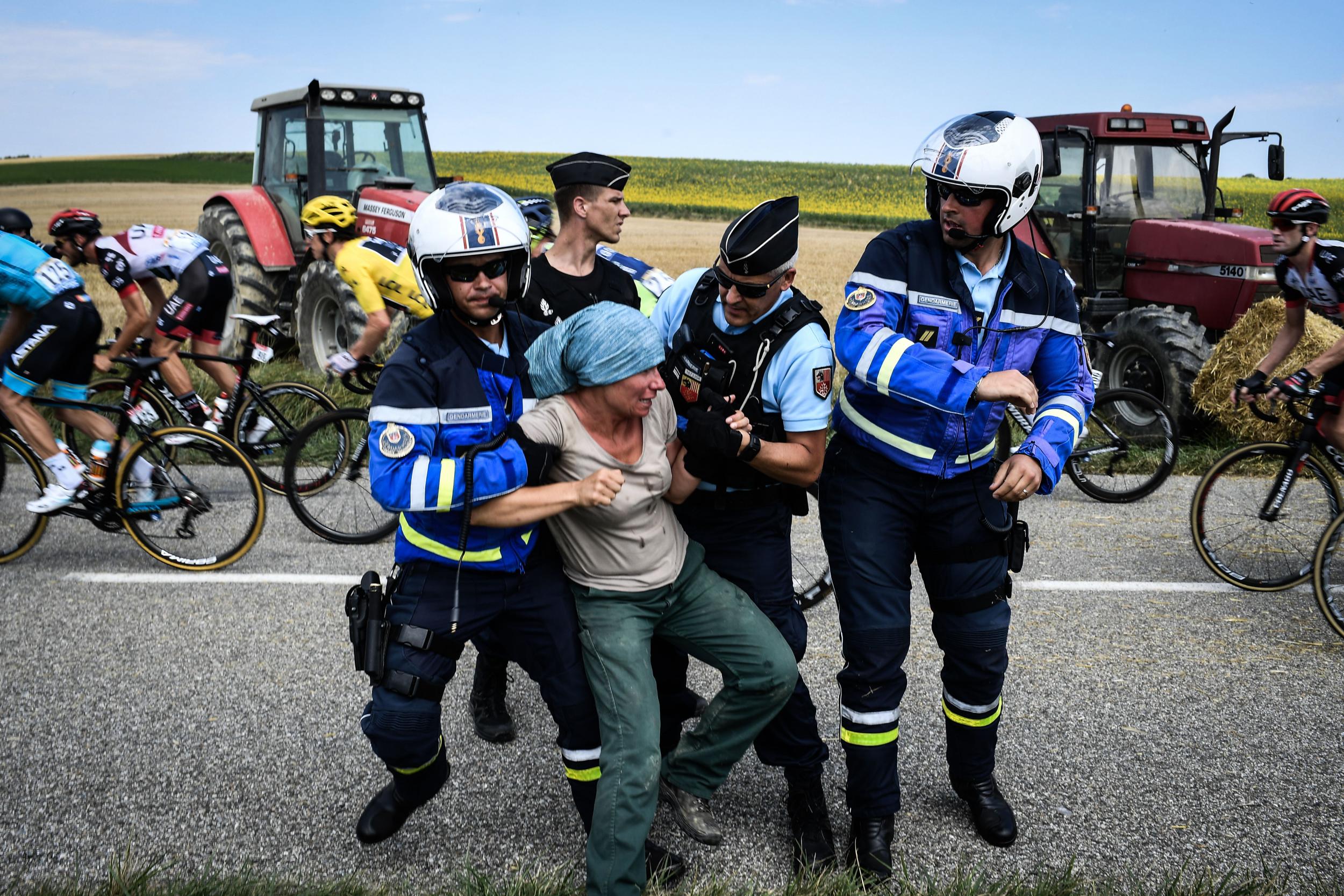 61/84

Stage 16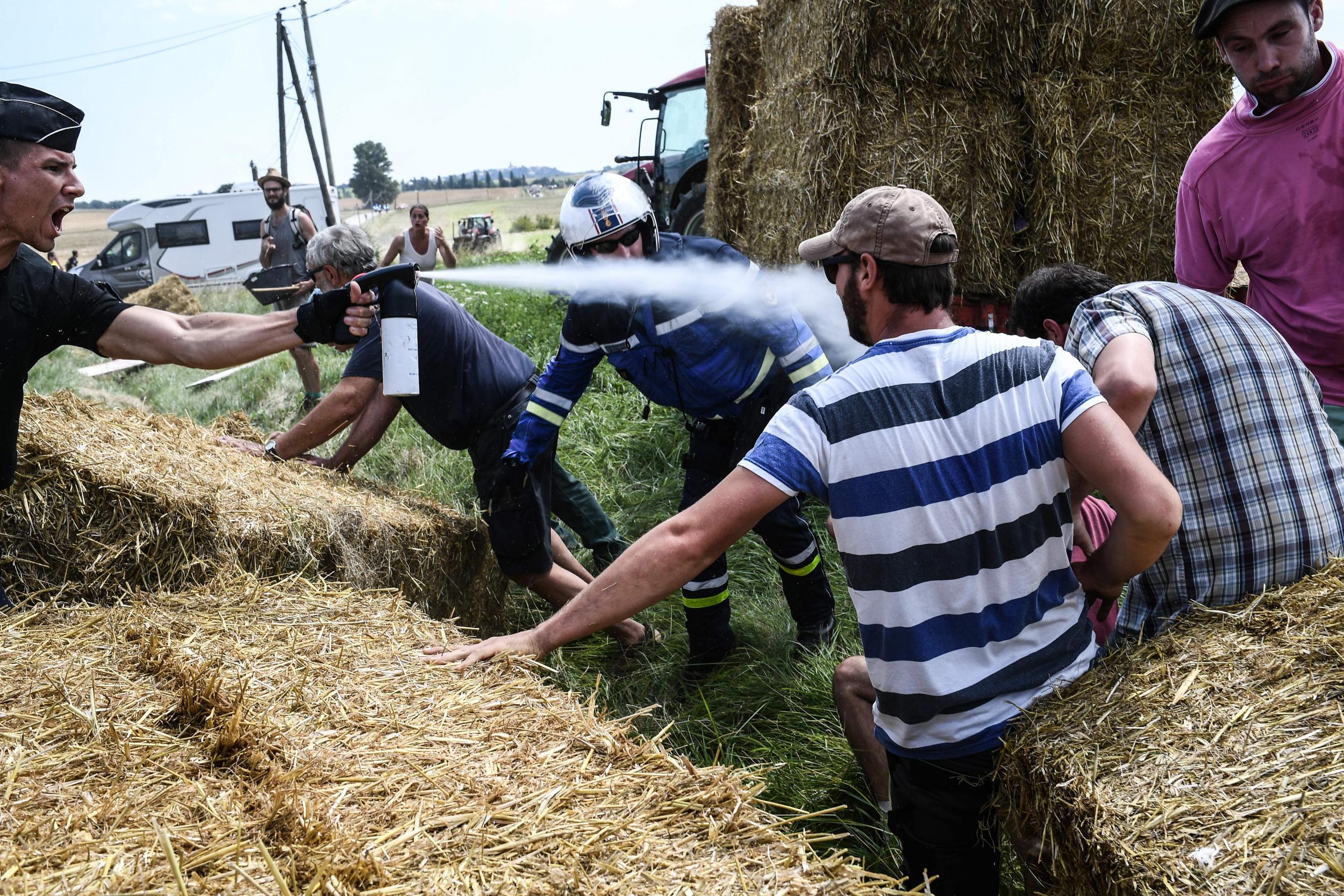 62/84

Stage 16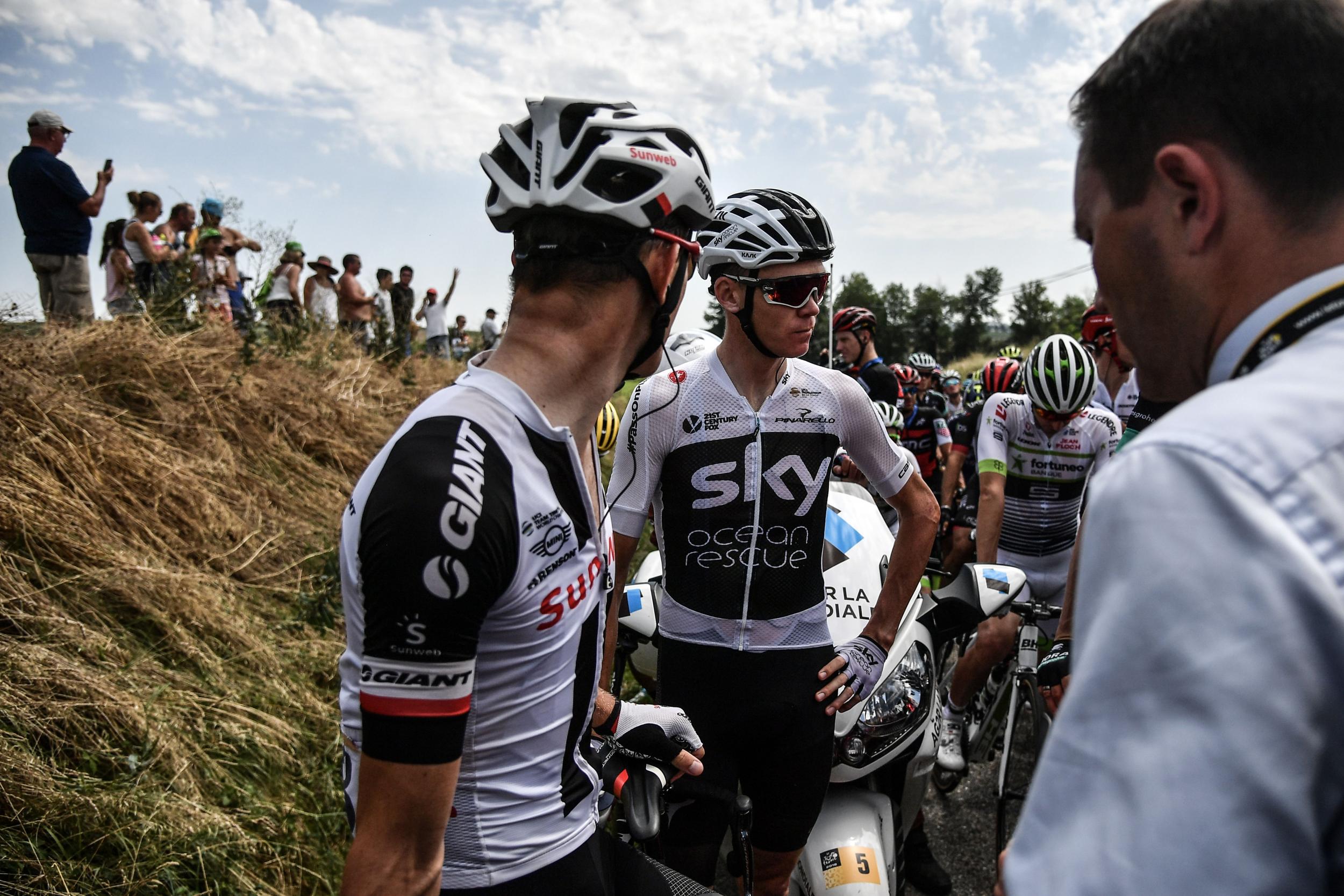 63/84

Stage 16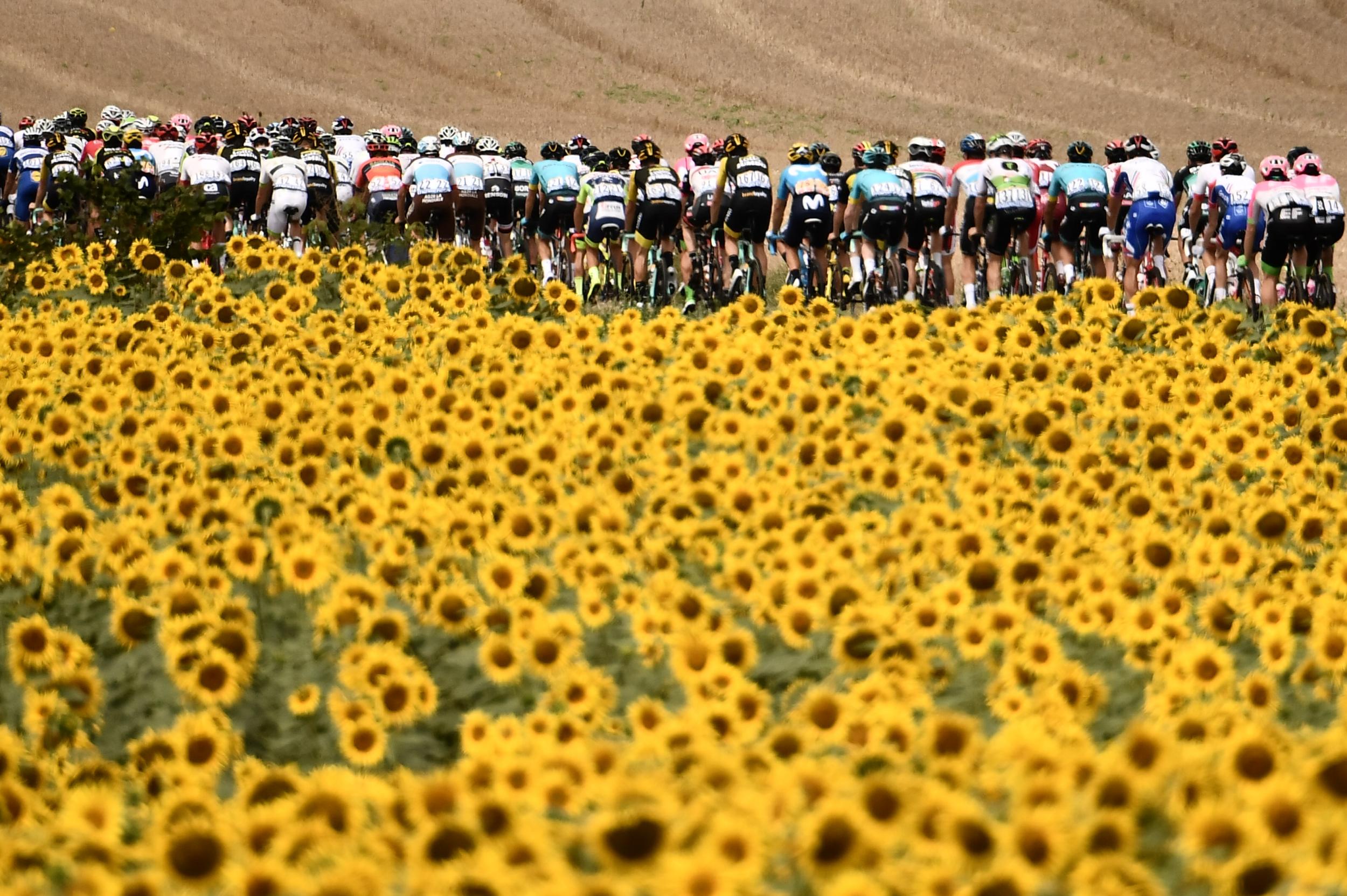 64/84

Stage 16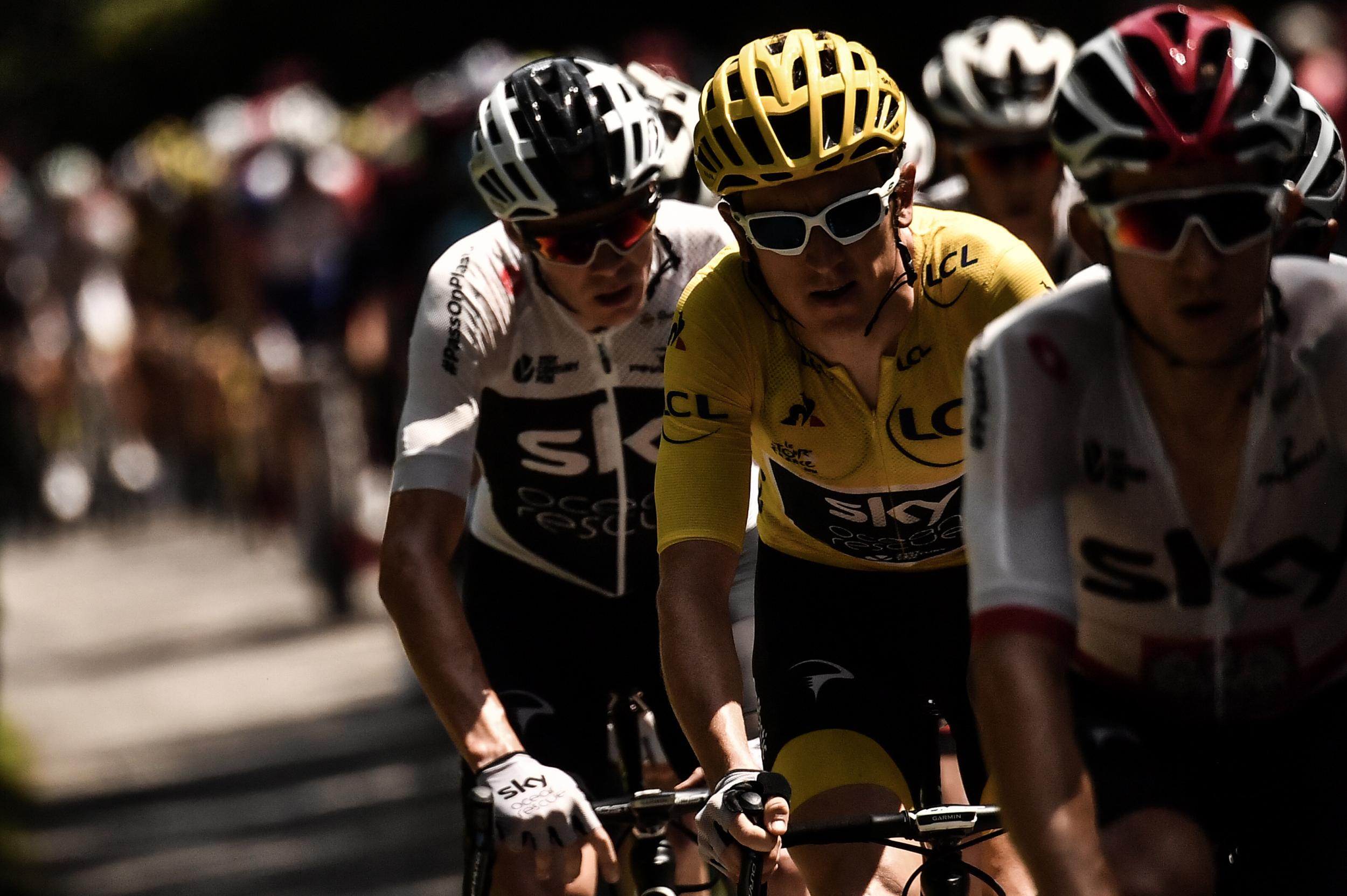 65/84

Stage 16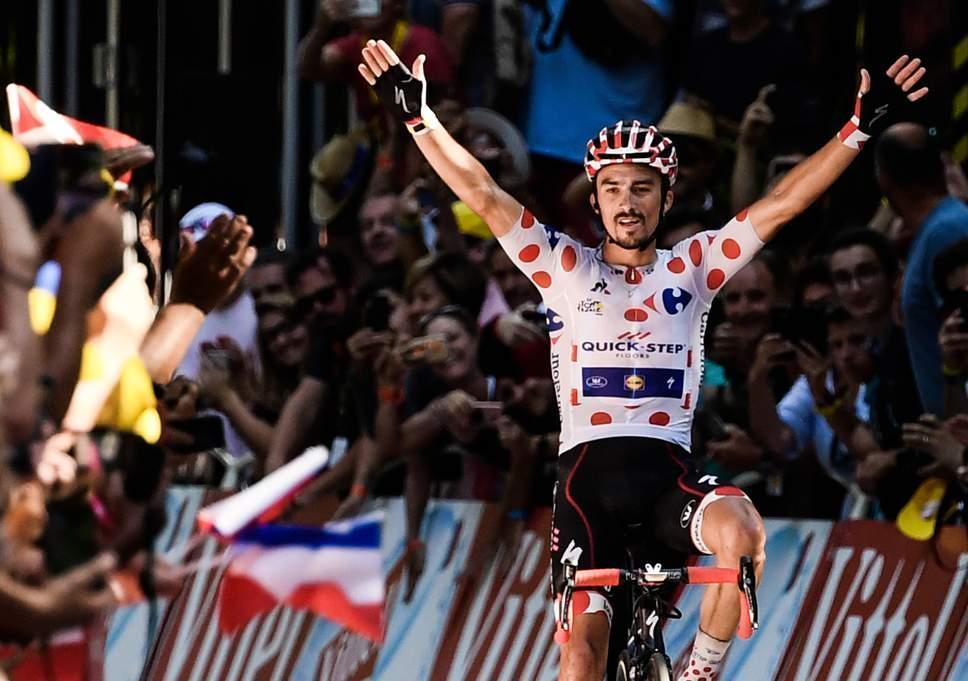 66/84

Stage 16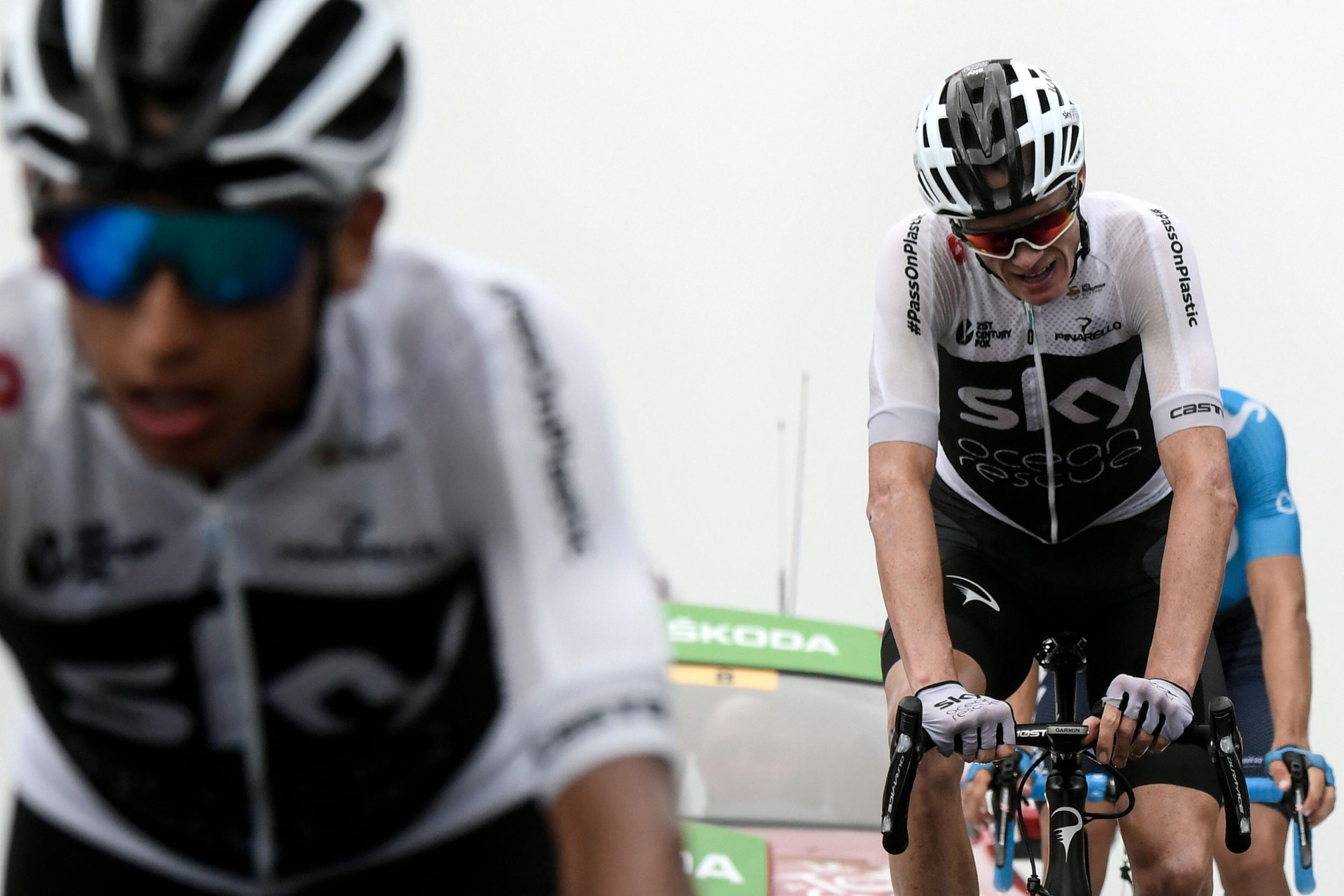 67/84

Stage 17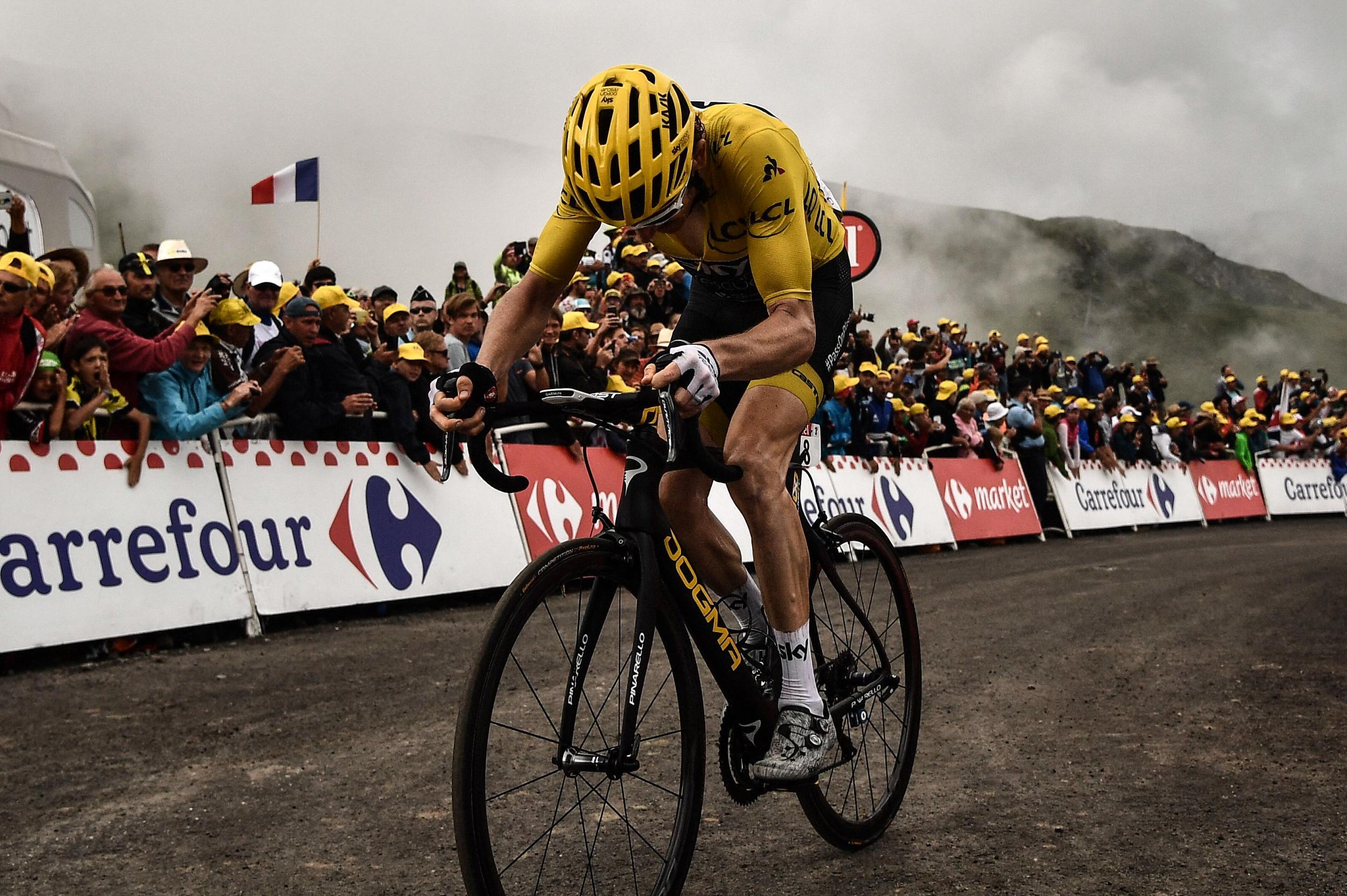 68/84

Stage 17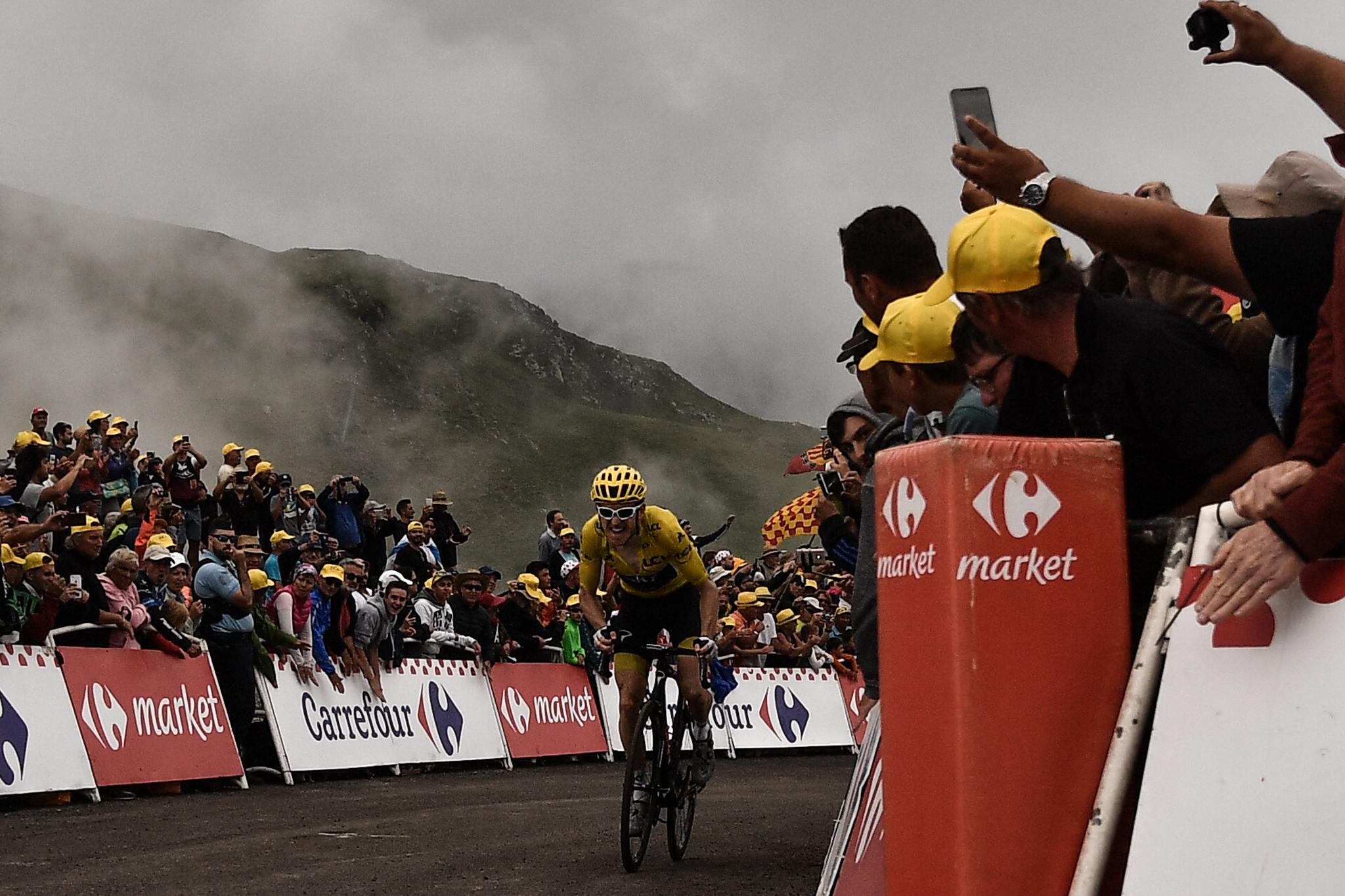 69/84

Stage 17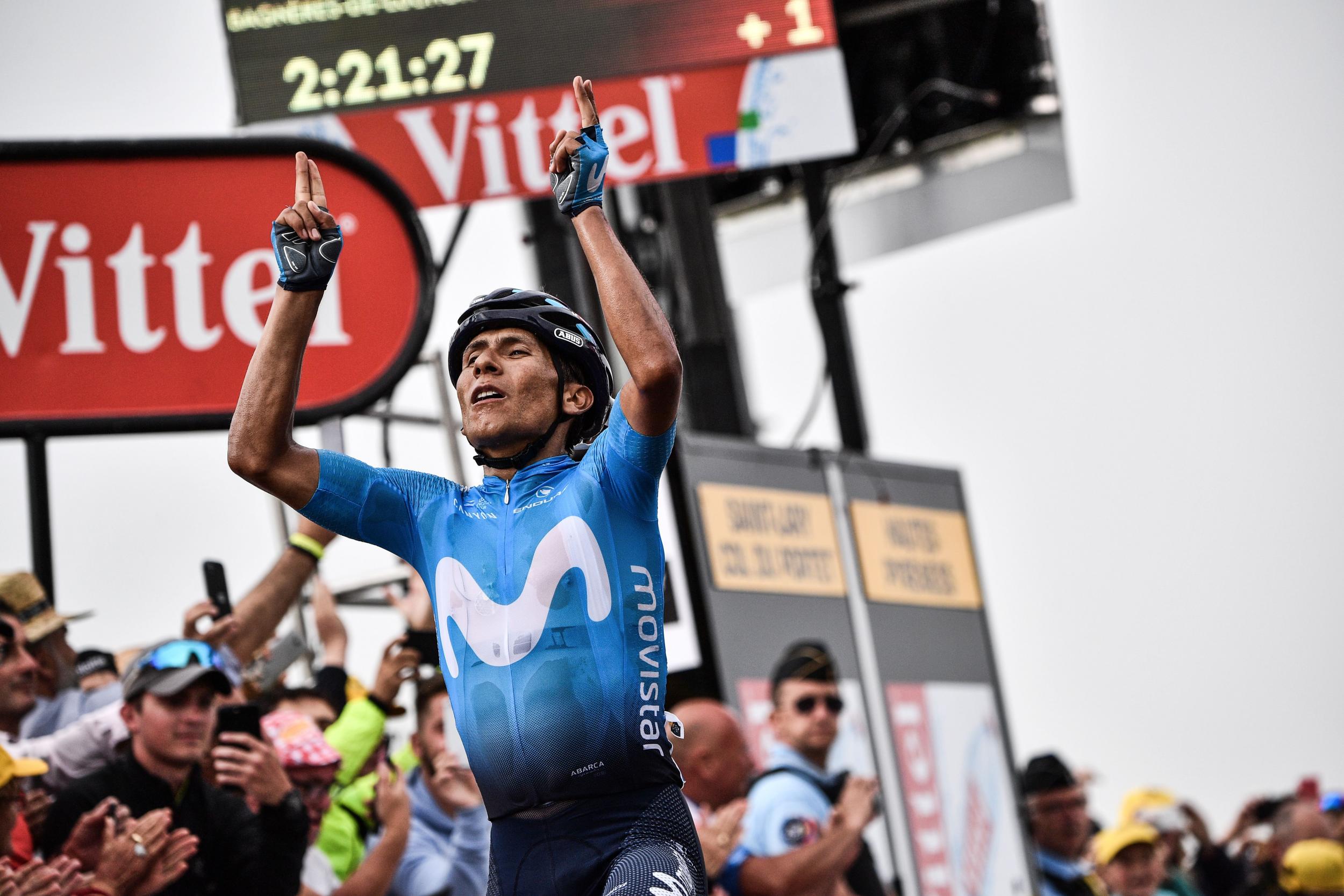 70/84

Stage 17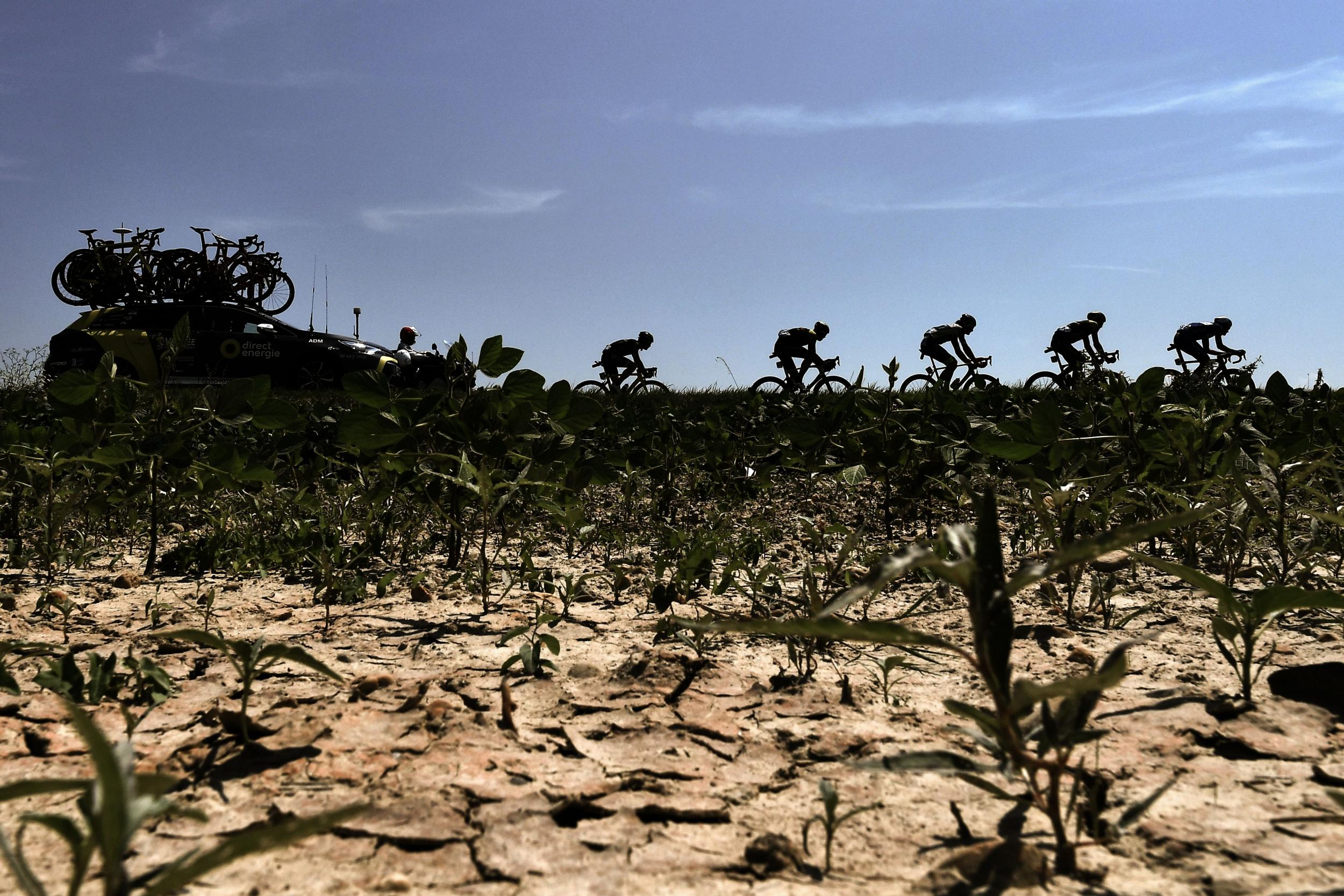 71/84

Stage 18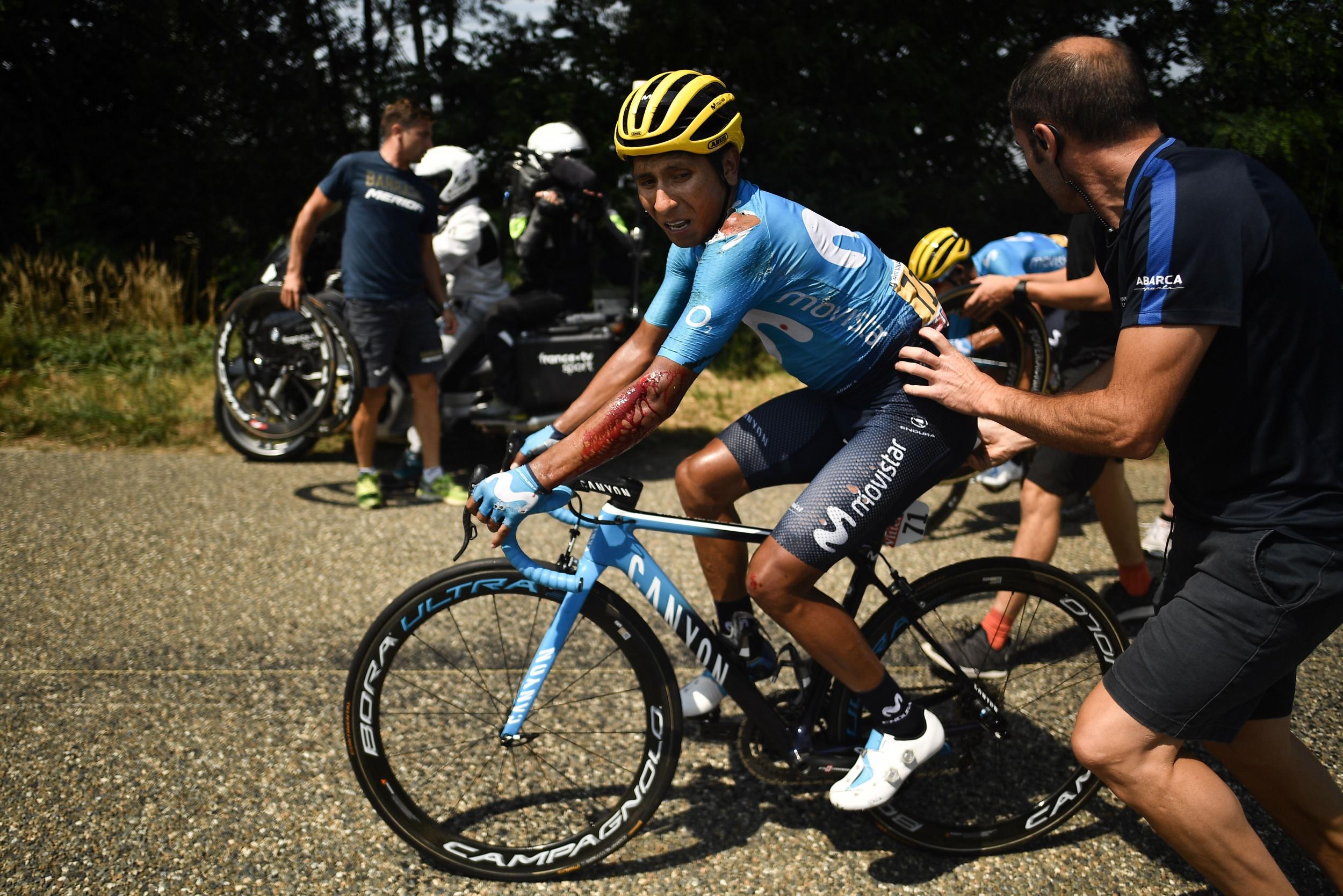 72/84

Stage 18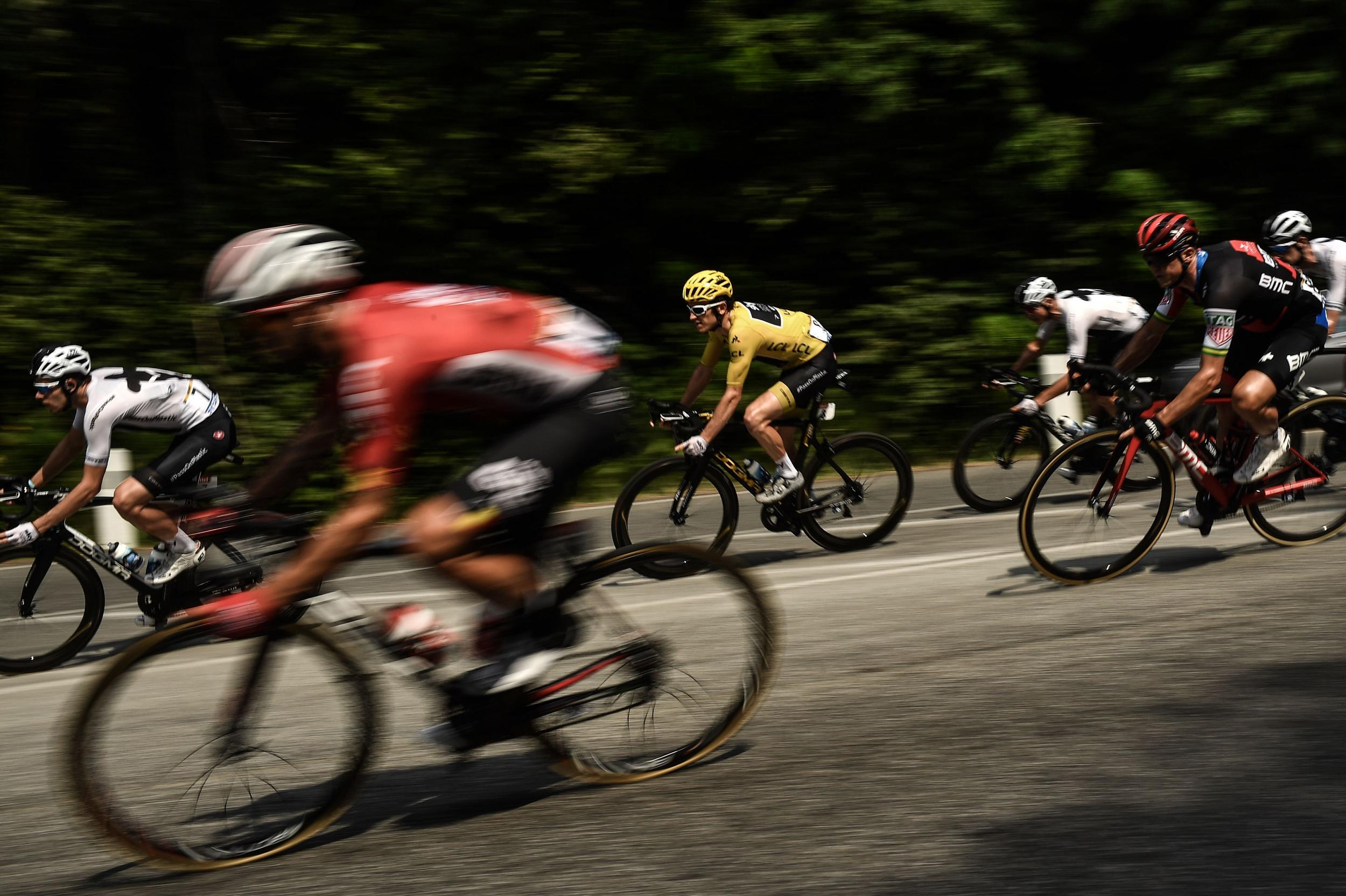 73/84

Stage 18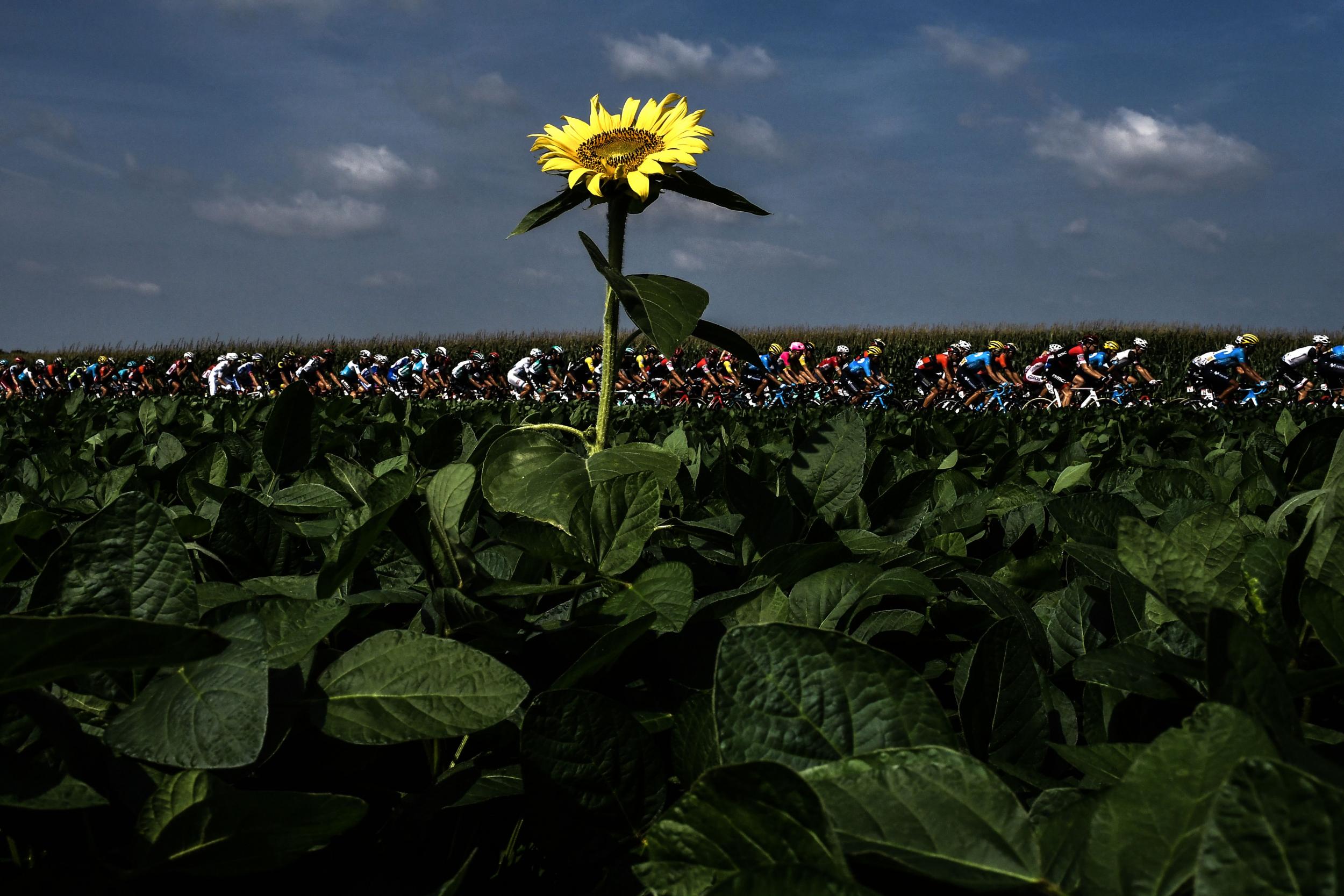 74/84

Stage 18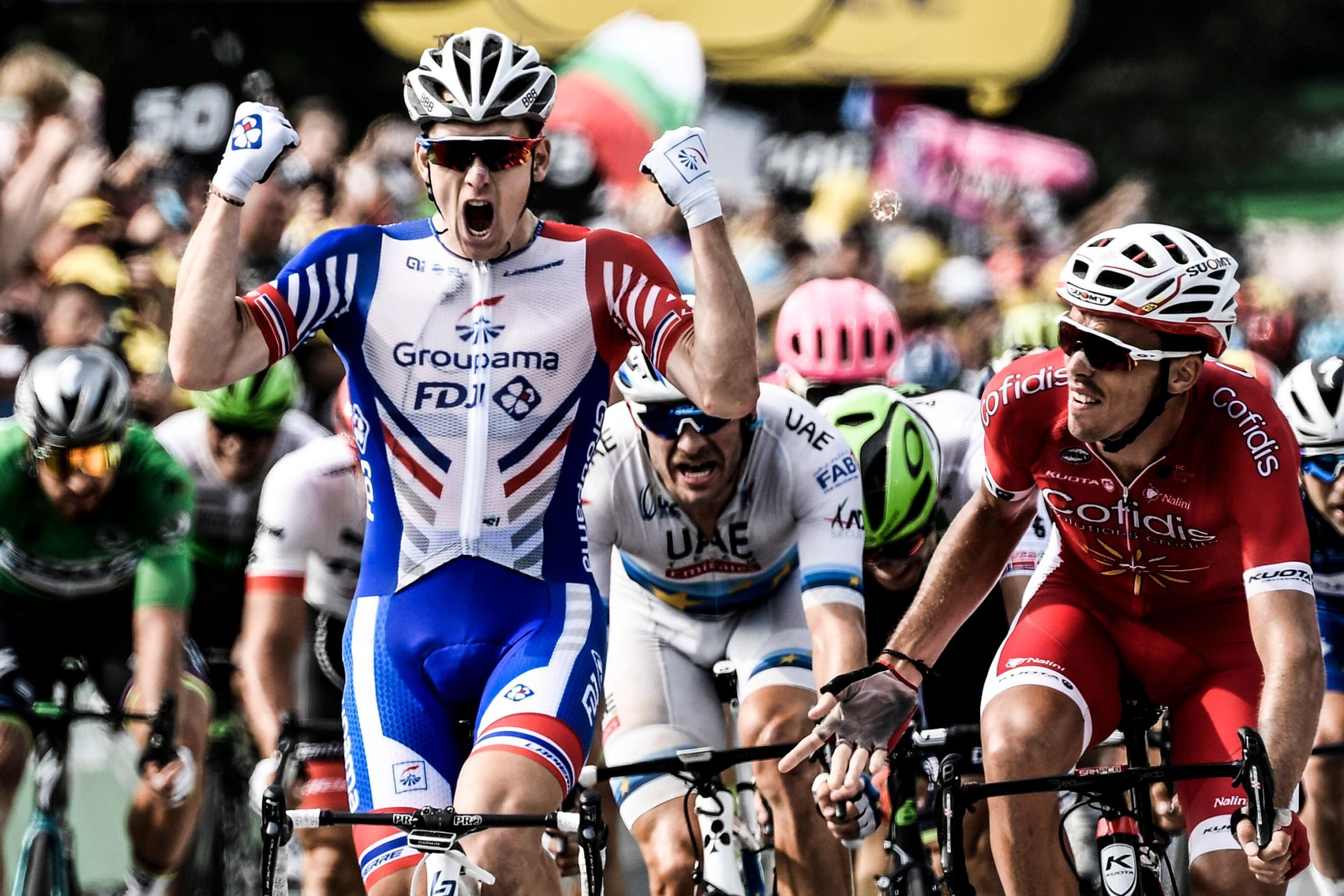 75/84

Stage 18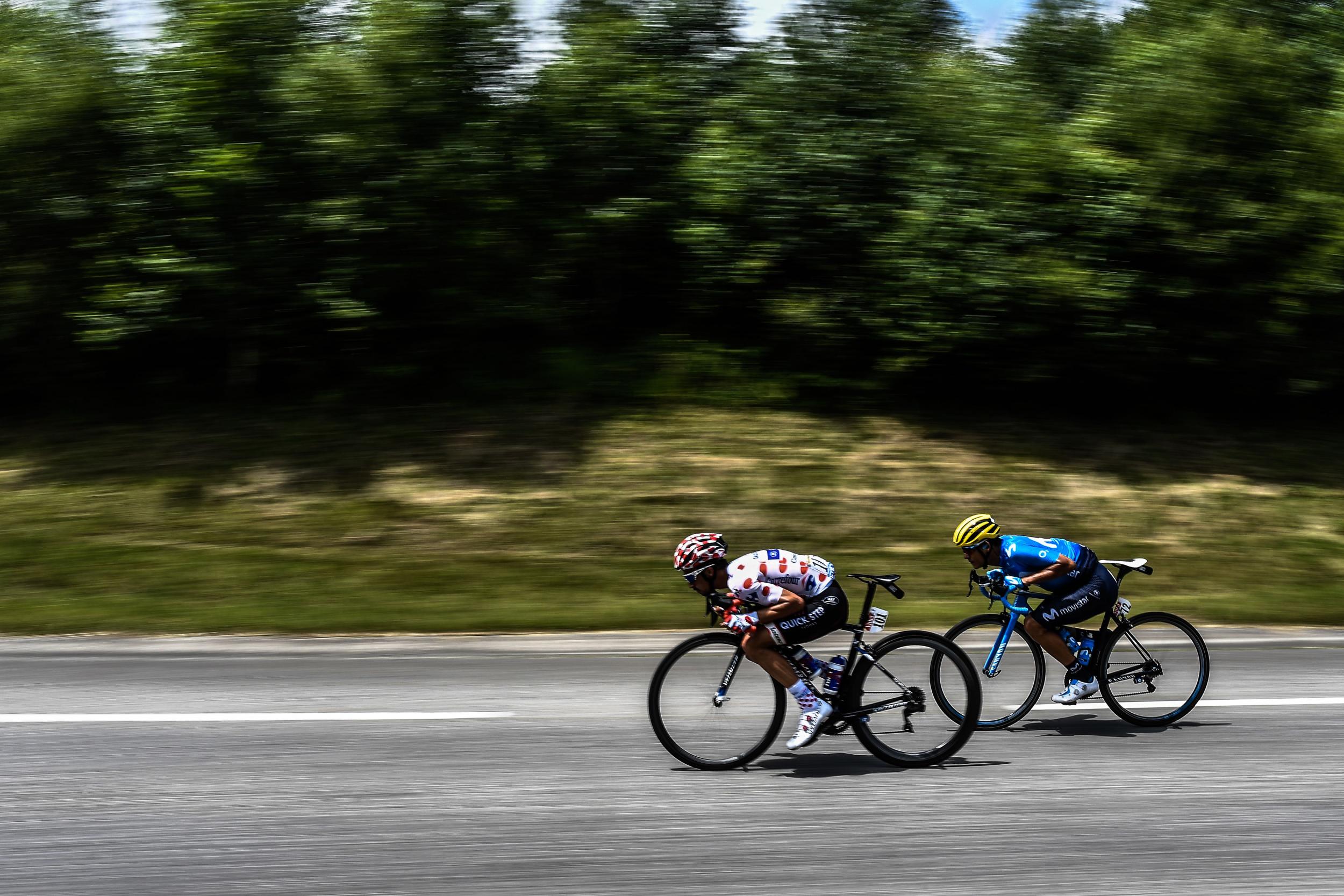 76/84

Stage 19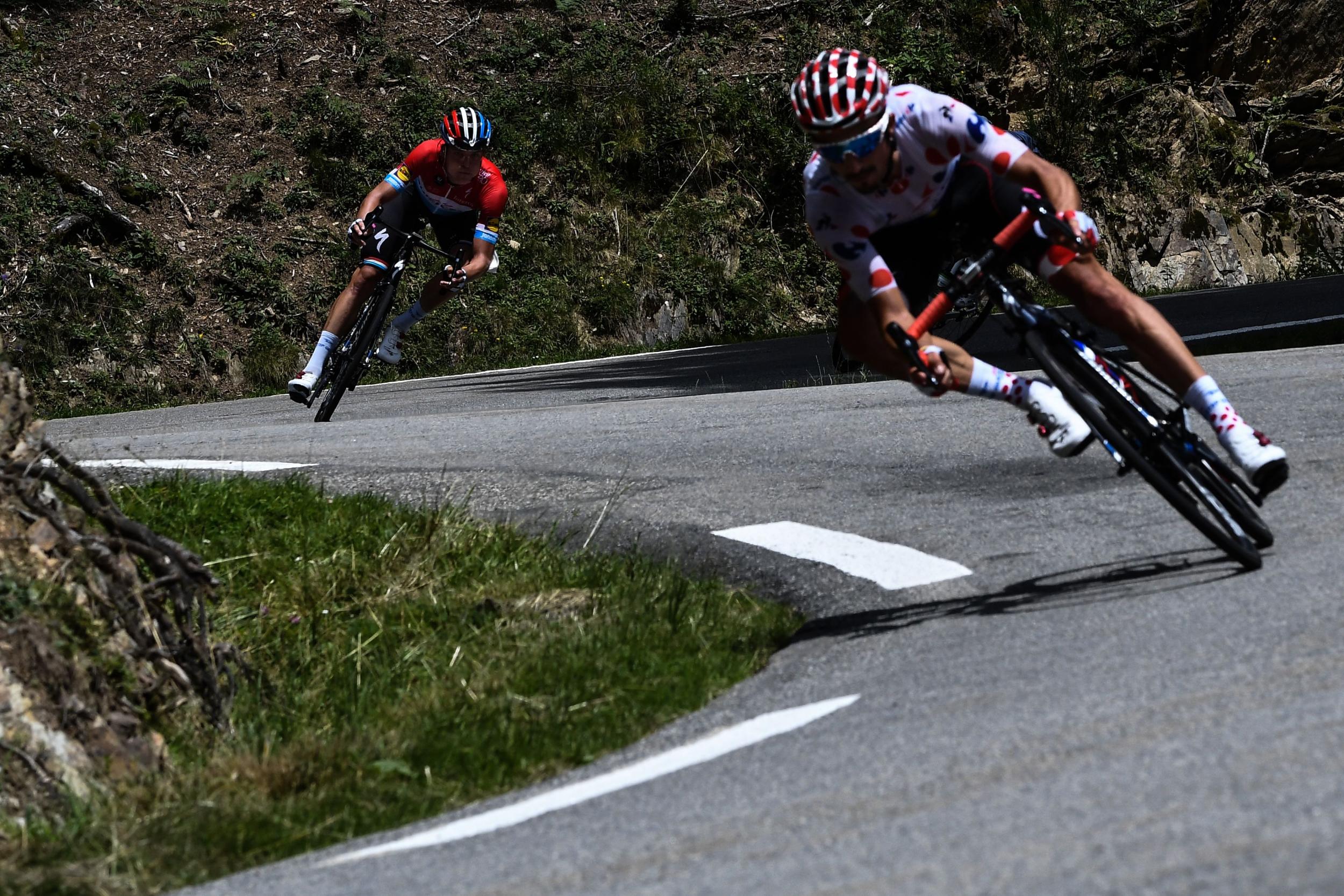 77/84

Stage 19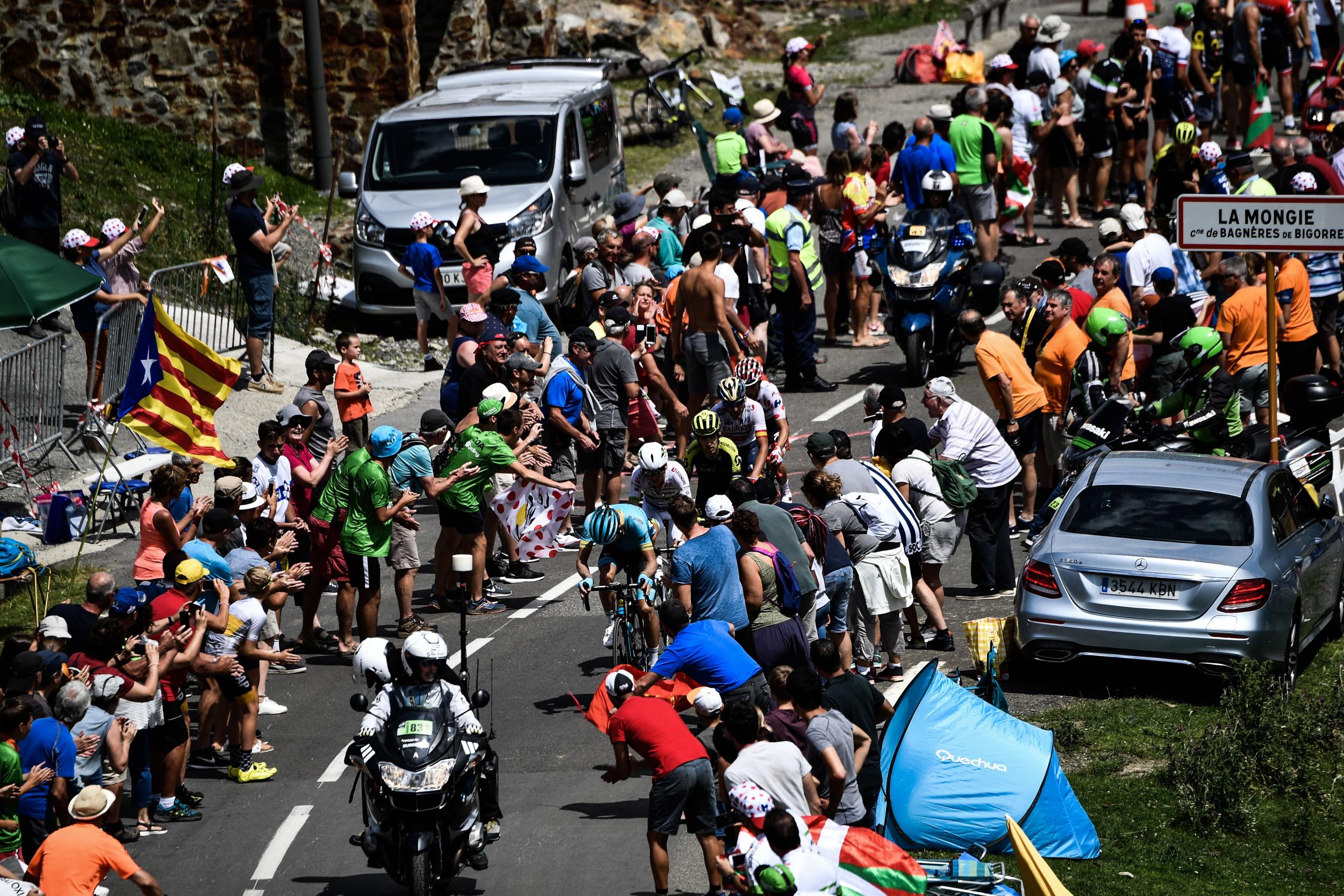 78/84

Stage 19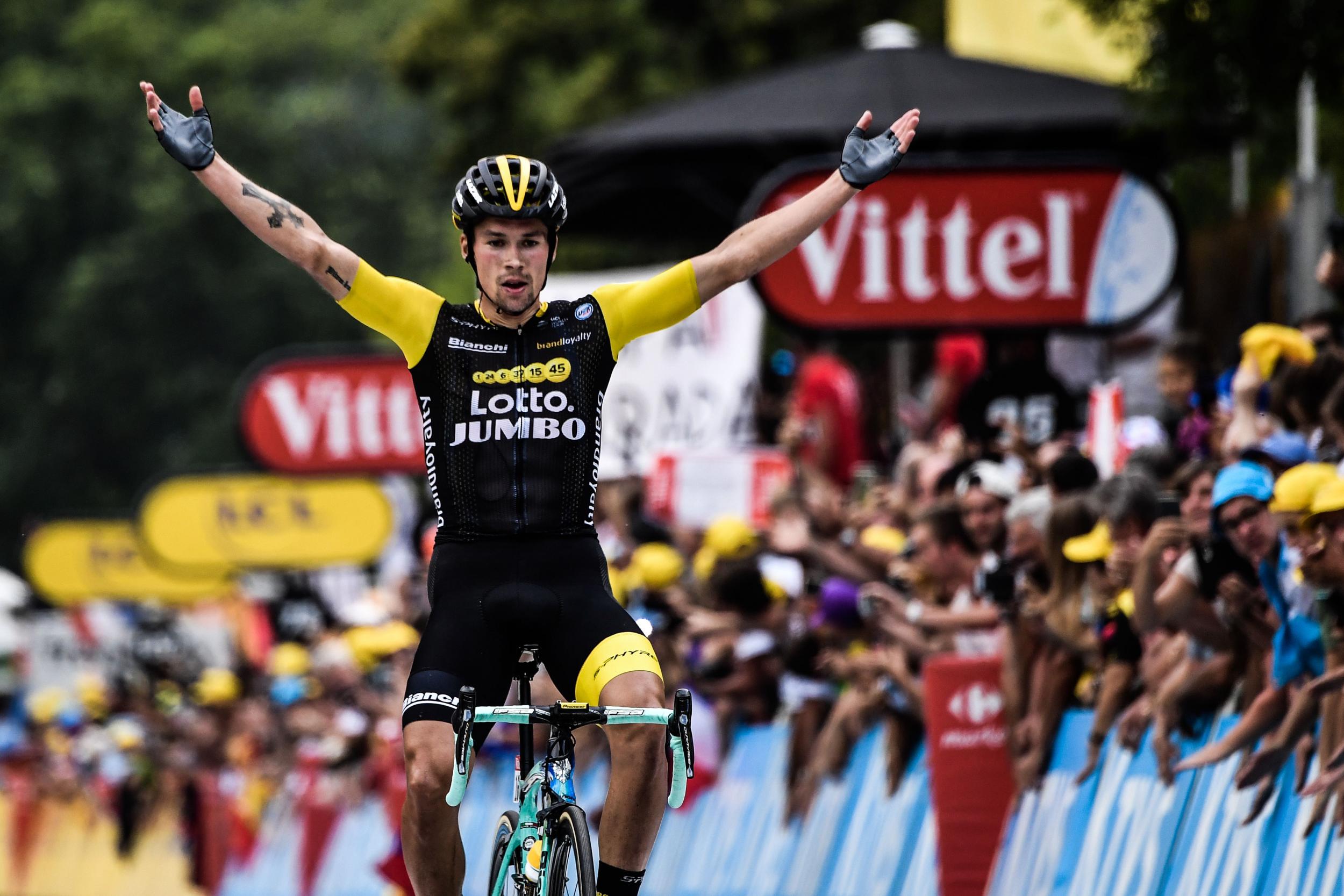 79/84

Stage 19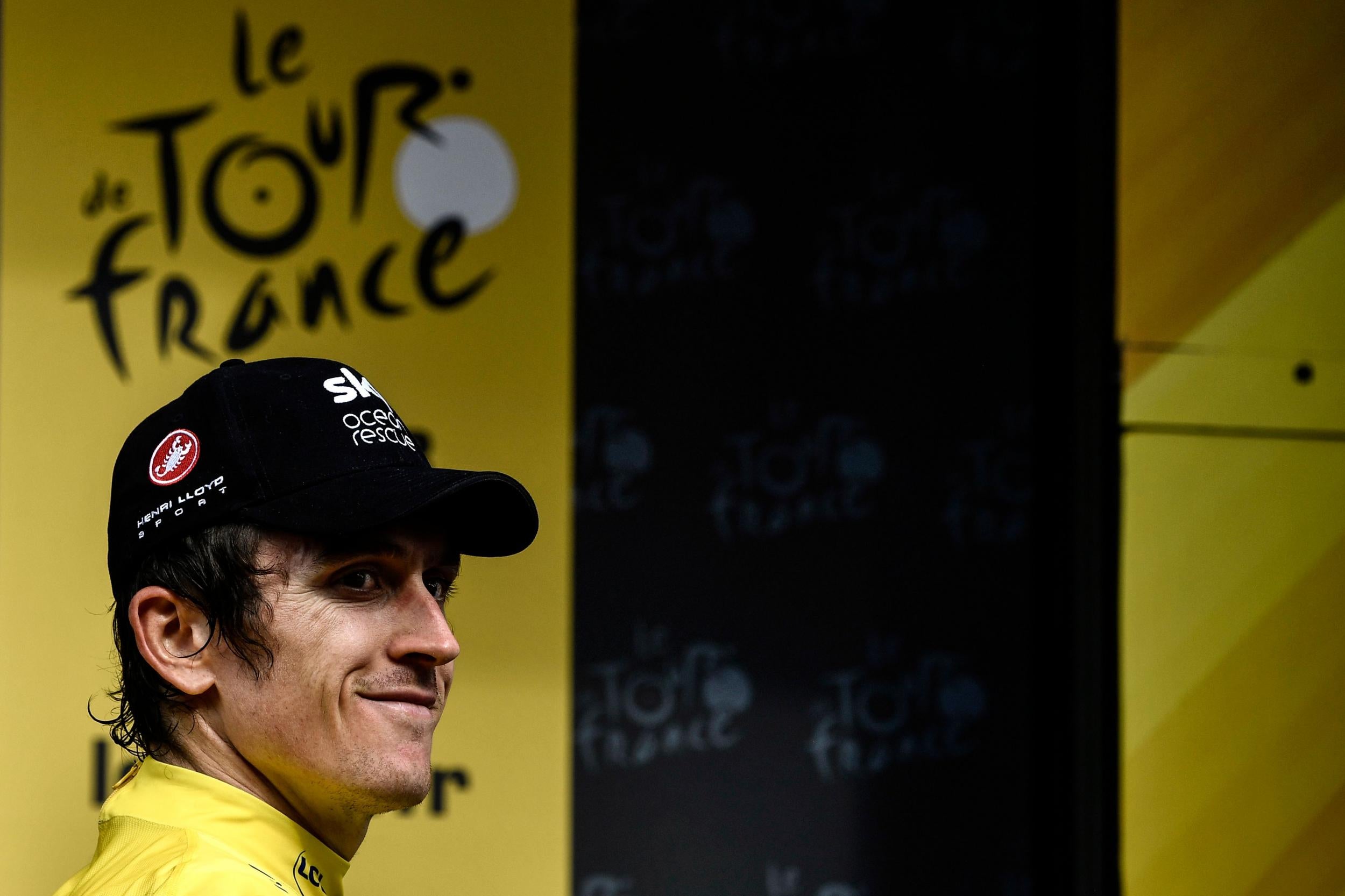 80/84

Stage 19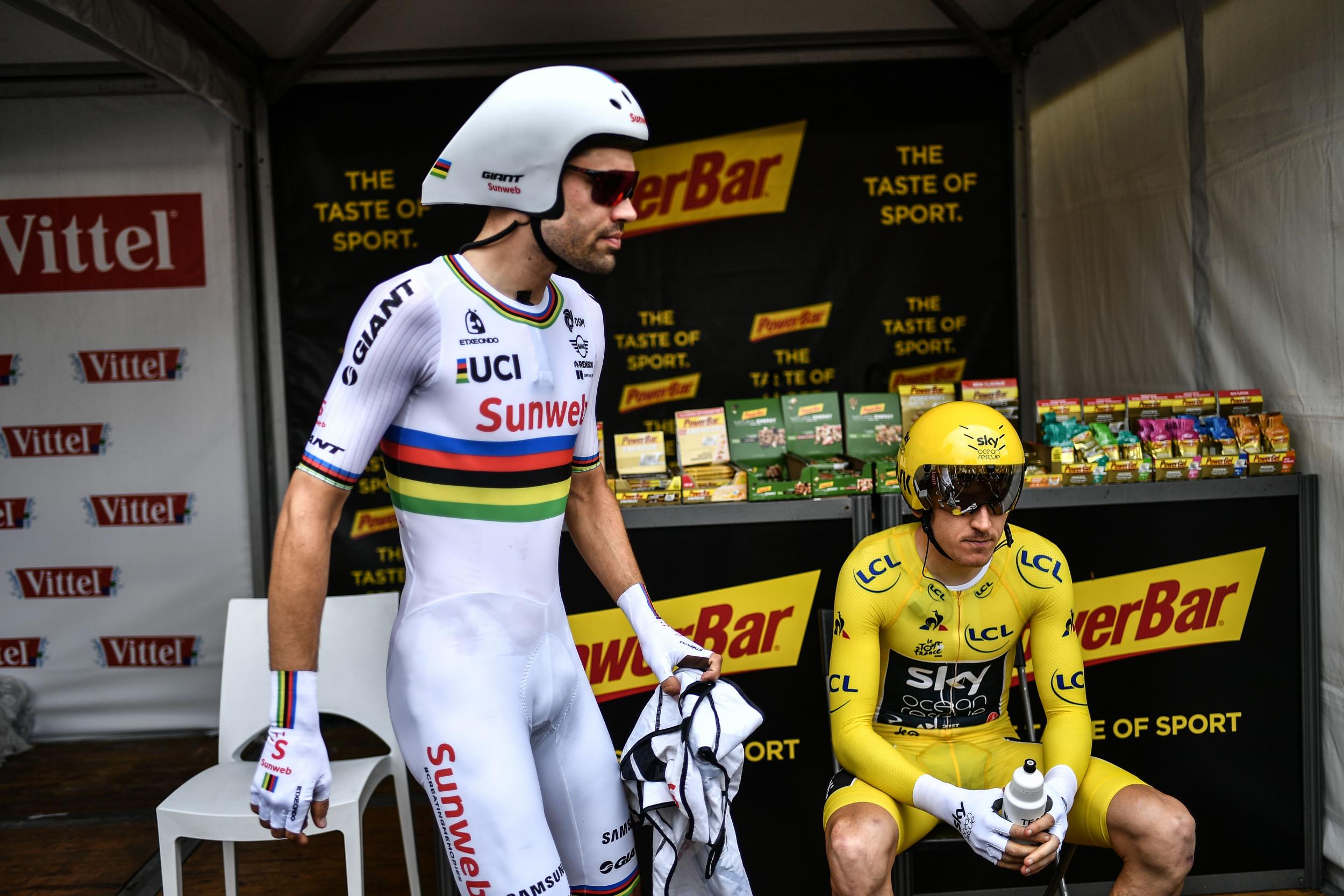 81/84

Stage 20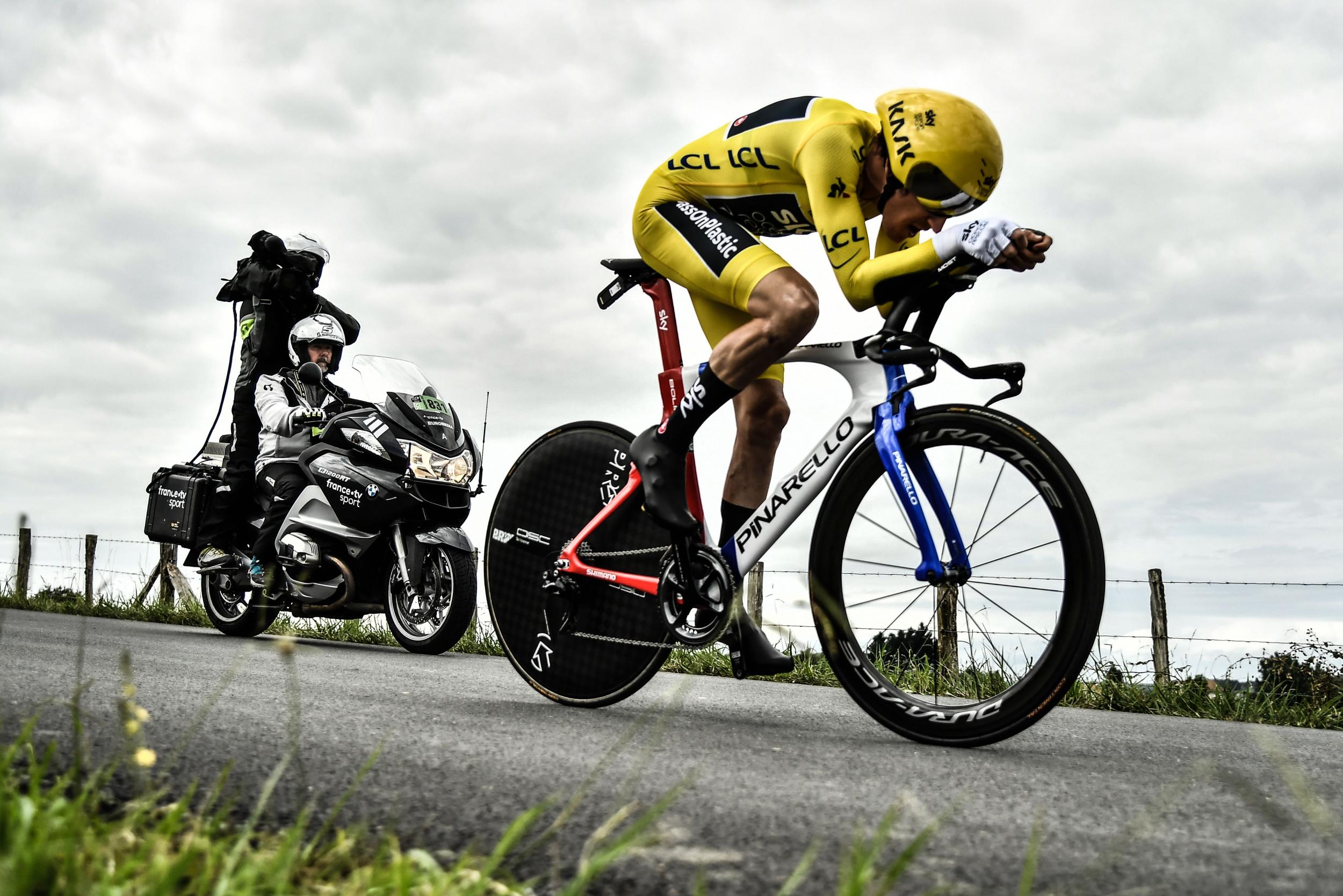 82/84

Stage 20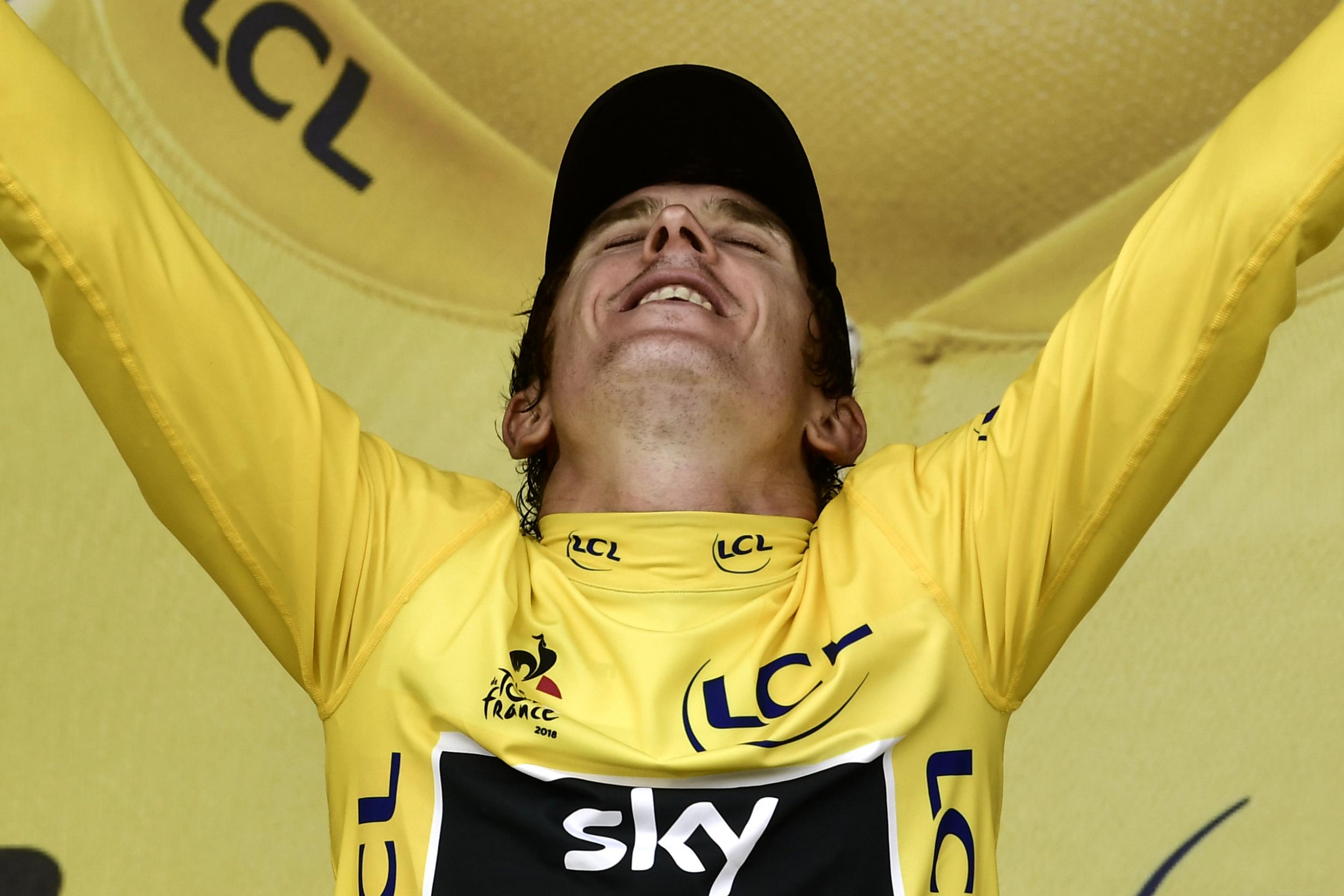 83/84

Stage 20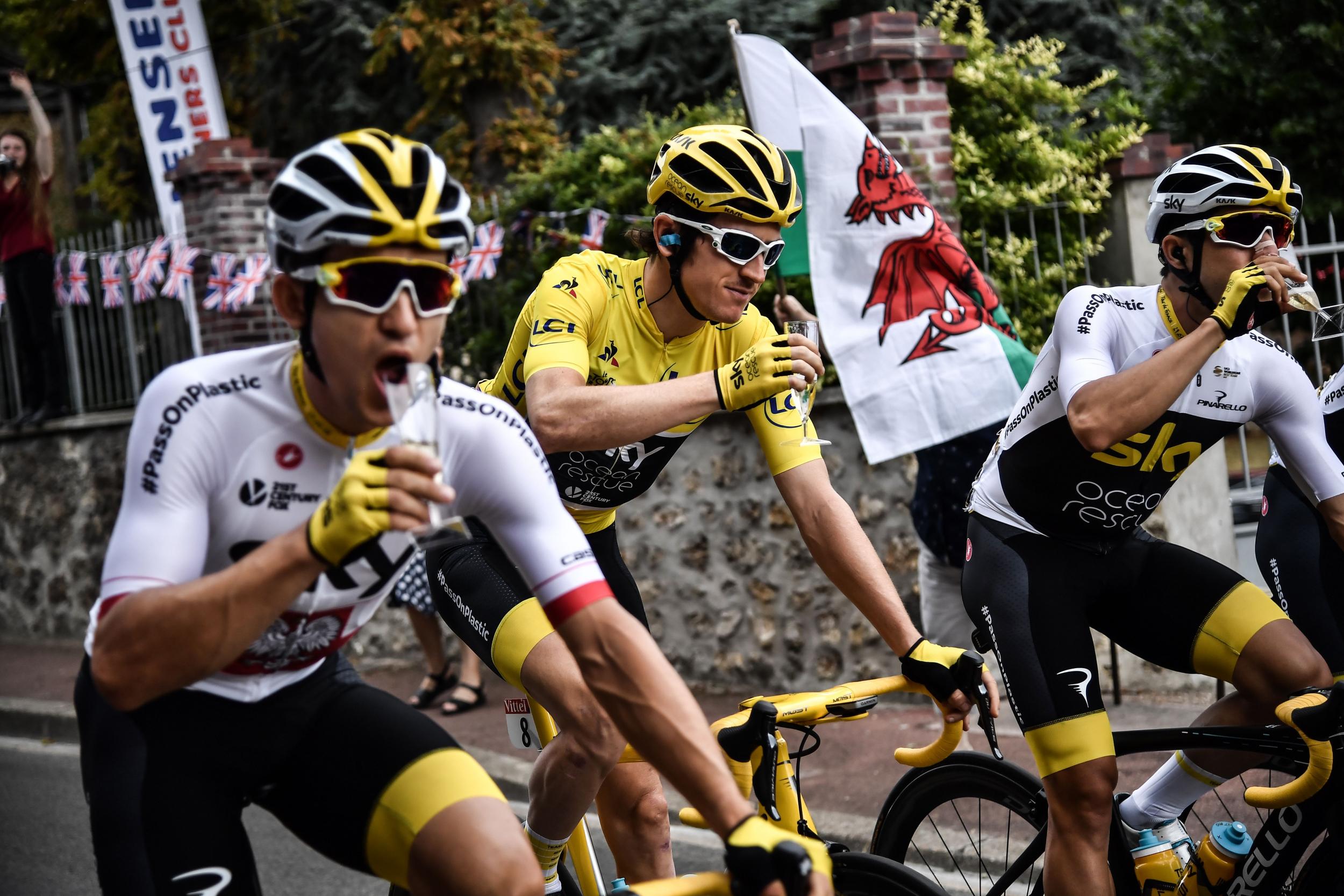 84/84

Stage 21

It is likely to suit Team Sky however, and their ability to control the peloton through the mountains as they seek to win their seventh yellow jersey in eight years following Geraint Thomas's triumph in July.

The race will begin in Brussels on 6 July to commemorate the 50th anniversary of Eddy Merckx's first Tour de France win, and head into the Vosges in the north-east of France, before cutting across the middle of the country and down towards the Pyrenees.

There the peloton will again take on the Col du Tourmalet – where 100 years ago the first rider to wear the yellow jersey, Eugene Christophe, suffered a famous mechanical – before heading across to its brutal and decisive finale in the Alps.

Follow the Independent Sport on Instagram here, for all of the best images, videos and stories from around the sporting world.

Source: Read Full Article