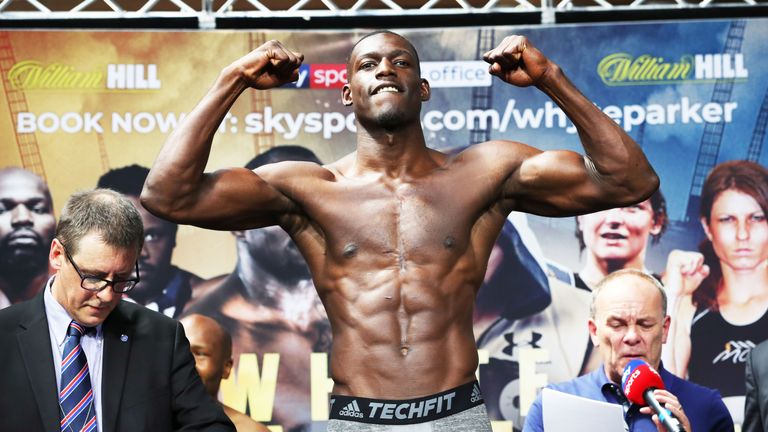 Richard Riakporhe hopes to stay on a collision course for a British title battle with Lawrence Okolie if he defeats Sam Hyde on the Oleksandr Usyk-Tony Bellew bill.
The 28-year-old cruiserweight, who is mentored by Dillian Whyte, will face Hyde in an eliminator for Okolie's belt, as part of the undercard for Bellew's clash with undisputed champion Usyk at Manchester Arena on November 10, live on Sky Sports Box Office.
Click here to book Bellew vs Usyk
In a battle of two unbeaten contenders, Riakporhe seeks an eighth straight victory as he comes up against the Joe Gallagher-trained Hyde, who holds 13 wins with just a solitary draw.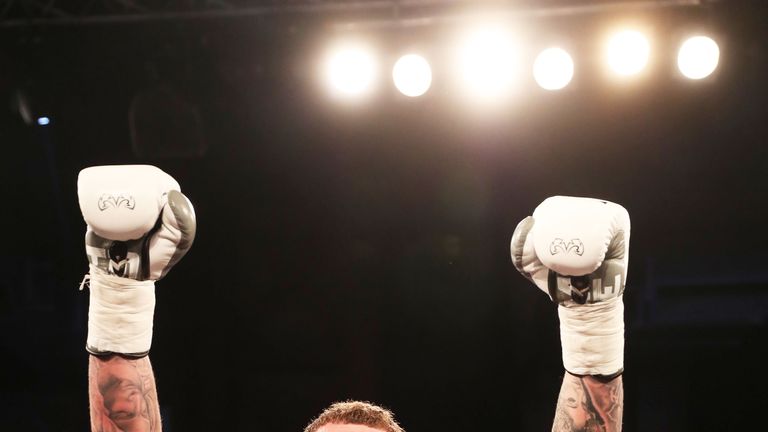 "It's a British title eliminator, and it's for a title," said Riakporhe. "I'm just so happy I've got my opportunity now to showcase my skills, and show people that I should be mixing at this level now.
"My ability to impose my will on these fighters, I think a lot of them will break.
"Listen, I'm shocked that he actually took this fight. It's a big opportunity, but he's going to know what he got himself into come November 10."
Okolie insists he is open to a domestic clash with fellow Londoner Riakporhe and has predicted an explosive ending.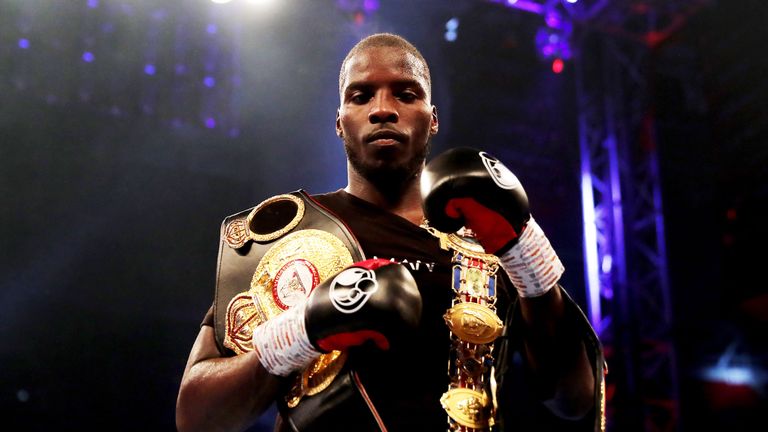 It would be an exciting finish, for sure.
Lawrence Okolie on Richard Riakporhe
"Yeah, whoever ends up winning, whoever is mandatory will get dealt with accordingly," Okolie told Sky Sports.
"He's a big, strong guy, decent power, and he's got a good training team around him. Fireworks? You would think so. It would be an exciting finish, for sure. Let's see if that fight happens."
After an amateur fight fell through, Riakporhe relishes a pro showdown with Okolie, and even playfully came up with a nickname for his rival, who was penalised for holding in his recent title win over Matty Askin.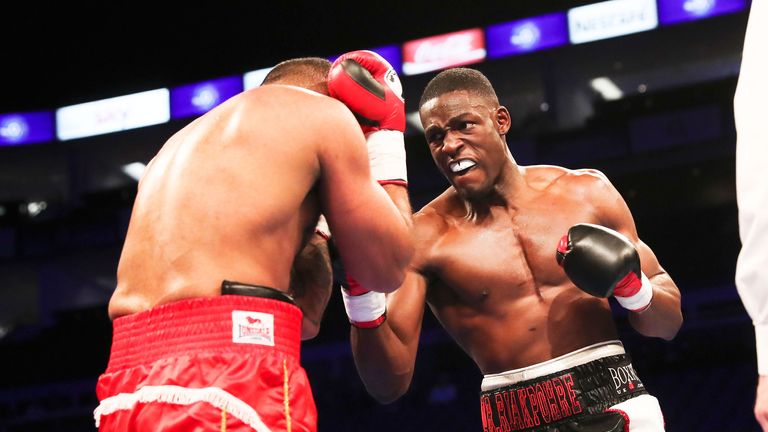 "I do believe that I will beat him 100 per cent," said Riakporhe. "A lot of people don't know, but we were supposed to fight on numerous occasions.
"First being when I was in university at the Box Championships. It was a done deal. I trained really hard for that fight – Lawrence versus Richard Riakporhe, and the next thing you know, three, four days before he pulled out. I don't know what the reason was.
Will Jones Boxing Gym Romford today #EdgeGym #TibbsBoxing pic.twitter.com/iaOpRn9cfi
Asked for a prediction, Riakporhe said: "First round knockout.
"I'm not going to give all my strategies away, but for Lawrence I've seen a lot of – let's say weak points in his armour. It's all about just trying to exploit that, and I reckon that I will.
"If he reverts to 'Hugkolie', then that's going to be a big issue. The public won't be happy about that."
Riakporhe works alongside Whyte with trainer Mark Tibbs, and has adopted the same mindset as the Brixton heavyweight.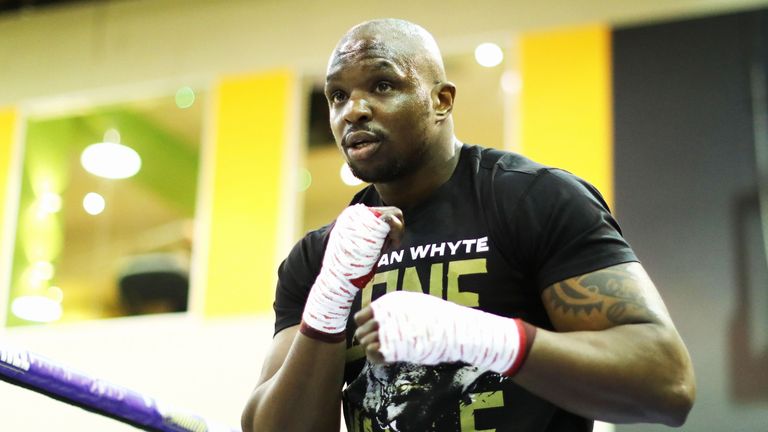 "Everybody knows that Whyte is just crazy," said Riakporhe. "He'll fight anybody, he doesn't care. It's rubbed off on me. Now I don't mind, I'll fight anybody.
"Every day we speak, always cracking jokes together.
"I don't mind what path I follow. It's whatever they think is best, I'll follow it. I'm keeping myself prepared and ready for any opportunity."
Watch Usyk vs Bellew for the undisputed cruiserweight title, at Manchester Arena, on November 10, live on Sky Sports Box Office, from 6pm. Book it online here.
Even if you aren't a Sky TV subscriber you can book and watch it at skysports.com/boxofficelive.
Source: Read Full Article