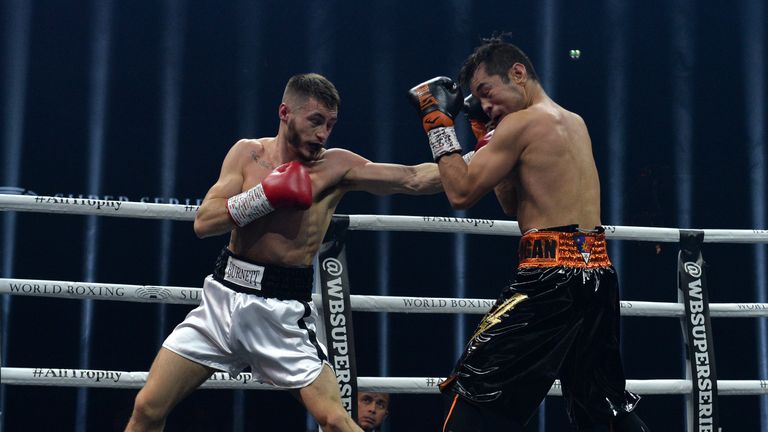 Ryan Burnett was forced to retire due to a back injury in round four against Nonito Donaire.
His Filipino-American opponent took the WBA bantamweight title as a result, as Burnett's team had no option but to end the contest from his stool.
Burnett was engaging in the middle of the ring and threw a combination of punches before reaching for the lower left side of his back.
Retreating in pain, Burnett soon had to remove himself from the action and bring an end to the bout before the fifth round could commence.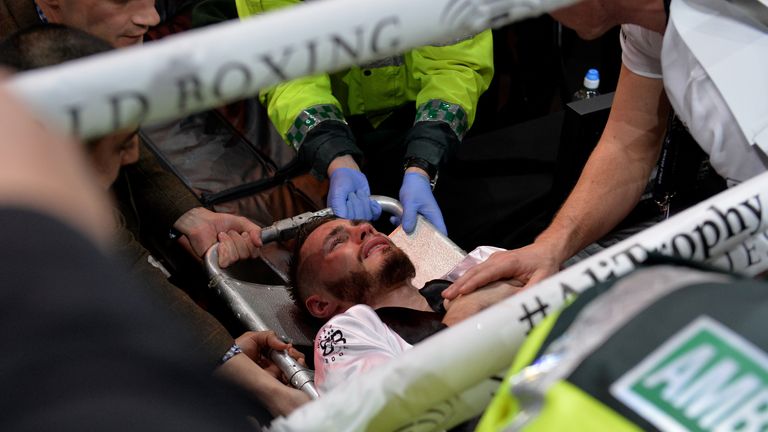 Donaire now proceeds into the semi-final of the World Boxing Super Series.
Former British light-heavyweight champion Frank Buglioni took to Twitter to send commiserations to Burnett, following his unfortunate exit.
"Gutted for Burnett. He was looking fantastic. Sad ending to a great fight. Donaire showing real class with his compassion and lack of celebration."
Burnett was swiftly removed from the action with the use of a stretcher, in order to avoid any further injury.
So sad to see Ryan Burnett leaving the ring like that.. Donaire is a proper gentleman and a great fighter who wouldn't wanna win like that.. I just wish and hope for a speedy recovery for Ryan..
Speaking after the fight, Donaire was full of praise for his "warrior" opponent.
"As a warrior, Burnett is an amazing fighter, early on he just kept coming at me. A win is a win and it wasn't the way I would like to win but he's an amazing fighter.
"Age is nothing but a number. He was fast, strong and caught me with some good punches. I came into this fight as the bigger guy and my coaches snapped me out of it and told me to box.
"I then started to use my speed and fight the way I usually do, which is the Filipino Flash."
Source: Read Full Article