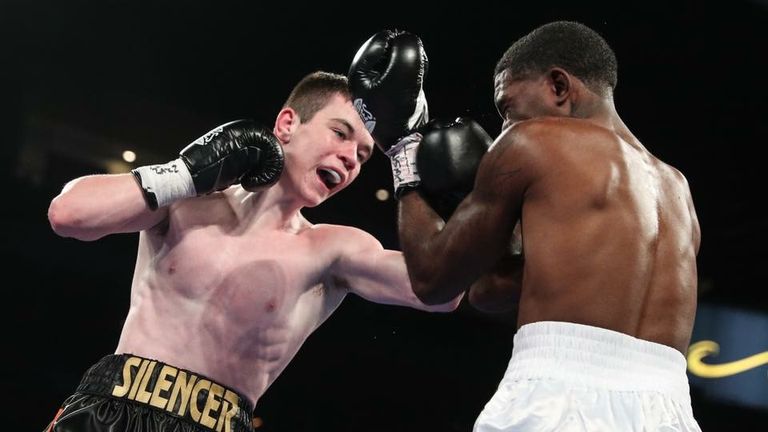 Irish teenager Aaron McKenna has revealed how he traded punches with Amir Khan as he continues his fast-moving professional career.
The 19-year-old welterweight sparred with former world champion Khan in Los Angeles to continue his education in the paid ranks ahead of his sixth fight against Abel Reyes in California on Thursday.
McKenna, who also acted as a sparring partner for Katie Taylor in the amateur ranks, received advice after testing his reflexes against Khan's blurring hand speed.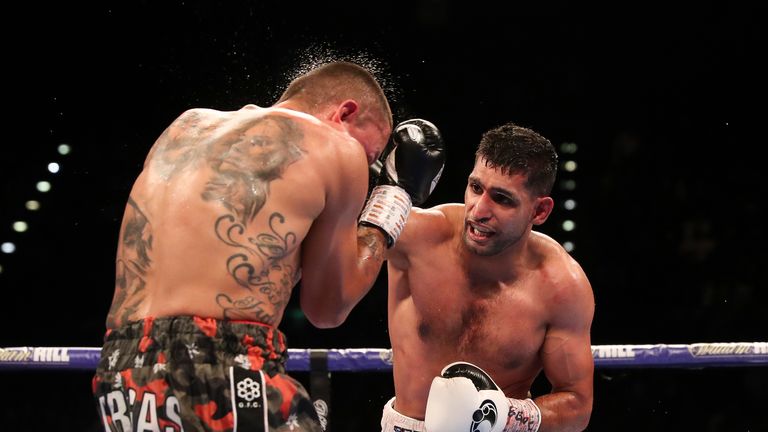 "It was great sparring, I learned a lot from him," McKenna told Sky Sports. "He's very fast, and very smart. You can tell how experienced he is, in sparring him.
"His speed was the main thing that stuck out, and his ring experience. He told me to keep working hard. He loved the way that me and my brother Steven are not afraid to spar anyone.
"He also liked the fact I had turned pro early at 18, because he was young too when he turned pro."
Having racked up four fights already this year, McKenna is being kept active, and he expects to gain more valuable experience against an aggressive opponent.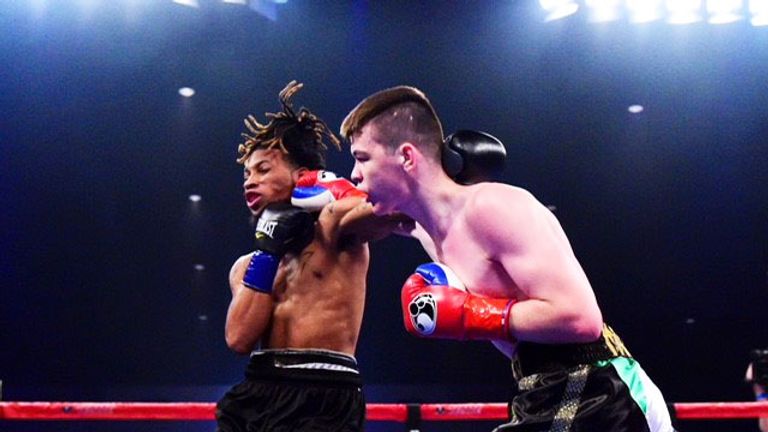 "I'm really looking forward to this fight. I've had a tough training camp, doing well over 100 rounds of sparring," he said.
"This guy who I'm fighting tries to knock you out, he comes forward, so this fight will suit me more. I'm an experienced amateur and I'm going to use my boxing skills against him.
"Each fight is a stepping stone, and I just want to improve every fight."
Source: Read Full Article