As one fighting Fury prepares for the biggest bout of the year in December against Deontay Wilder, another Fury competes this weekend in an equally significant heavyweight bout.
Cousin to Tyson Fury, Hughie has enjoyed and endured attention since he made his professional debut, but a victory over the highly-regarded Kubrat Pulev in Bulgaria may finally give him an identity of his own.
Of all the fighters currently competing in the heavyweight division, Hughie Fury could well be the greatest throwback of them all. Trained by dad Peter, Hughie's training methods are firmly old school, while his in-ring style is an intriguing mix of firm defensive fundamentals, slick foot-work and often unexpected power.
Fury has all the components to be a great fighter, but his biggest weakness is his mentality. In September 2017, he faced then IBF world champion Joseph Parker in Manchester. The stage was set for a homecoming world title victory against an undefeated but flawed fighter, yet the reality was firmly different.
One of the dullest and least dramatic world title fights in history took place in front of barely 1,000 fans inside a 20,000-capacity arena, where more yawns occurred than punches thrown. Parker was the eventual winner as part of a split-decision verdict, but in reality, the only winners were the people who chose not to watch the fight at all.
The loss was tough for Fury, who not only lost his undefeated record but also his aura as a contender. Whatever tactics he had chosen to use in the ring, they had failed. Defensive boxing can be a joy to watch, however Fury had completely forgotten that he needed to throw his own punches too.
A year on and following a dominant British title success over Sam Sexton which saw the 24-year-old finally loosen up and throw some heavy punches, Fury now finds himself in Sofia, battling an Eastern storm against a dangerous opponent. Fury's Mick Hennessey spoke of his client showing 'shades of Ali' following his win over Sexton, but he'll need to channel Ali's finest moments if he's to impress against the imposing Pulev.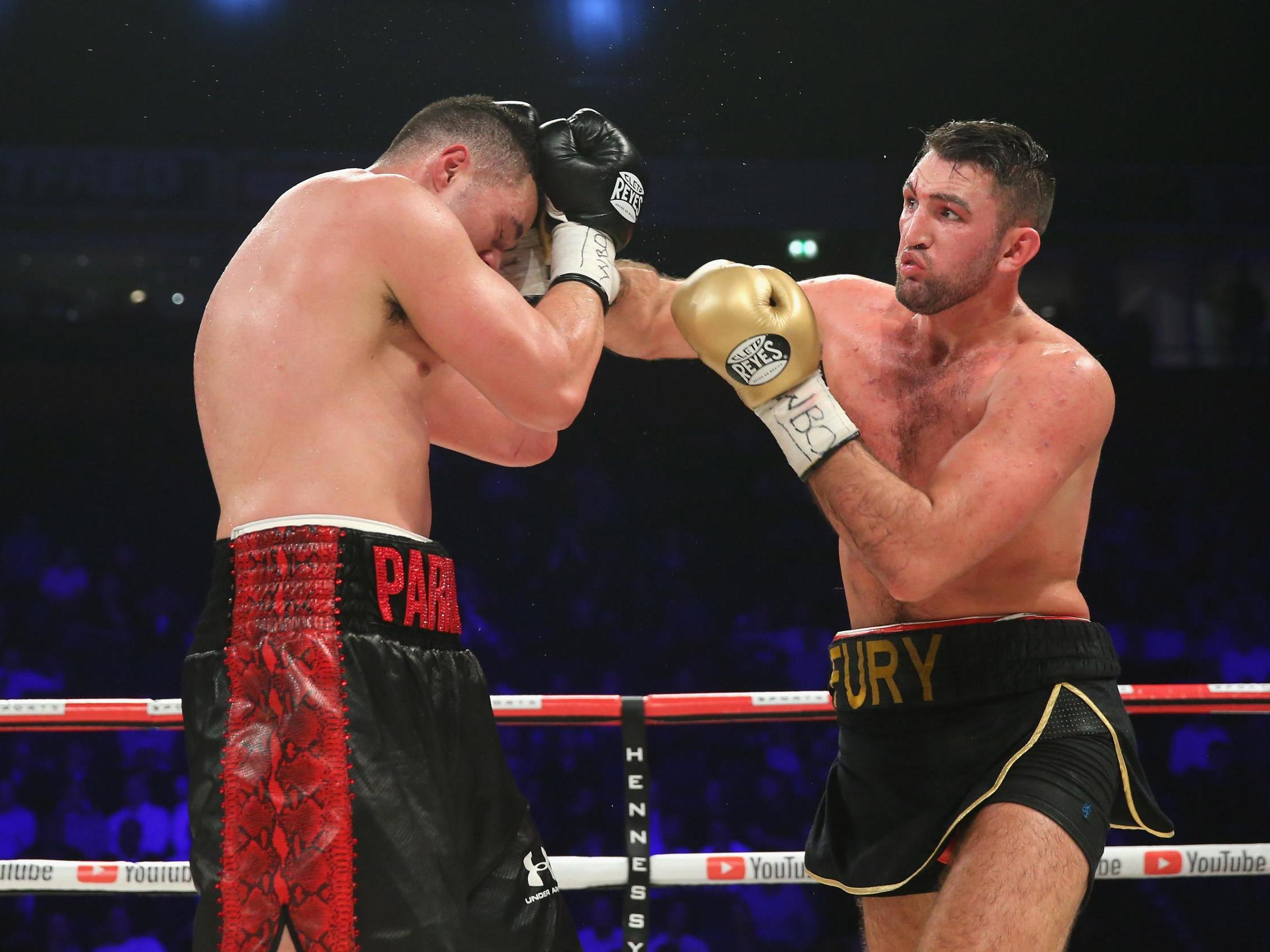 At 37, Pulev is approaching the twilight of his high-level career, and is keenly aware that a victory over Fury represents perhaps his last chance at another world title opportunity. The winner of this fight will become the number one contender for Anthony Joshua's IBF title, and with Joshua having a vacant Wembley Stadium slot for next April, a huge financial boom is there for the winner.
The six-foot-four-inch Pulev has lost just once as a professional, to Wladimir Klitschko, and has beaten the likes of Dereck Chisora, Tony Thompson and Alexander Ustinov. Inactivity has plagued the Bulgarian in recent years however, with just four fights since December 2015. Fury, too, has been similarly troubled with illness and infrequent fights, which makes their bout all the more intriguing.
Pulev's home advantage will no doubt spur the veteran heavyweight on, but Fury has never fought in front of many of his own fans before and seems to have a methodical head on his shoulders. The Mancunian is as calculated outside of the ring as he is in it, which allows a cerebral mind-set, sometimes to his disadvantage. The shackles of pressure and cynicism within the boxing community must be ignored for both men in order to perform to the best of their ability, but who will be able to engage first, and significantly?
Fury has proved that he has the power once he throws his right hand, but will the underrated boxing skills of Pulev – a highly decorated amateur – negate Fury's own style? This is a classic youth vs experience clash and could go either way in terms of entertainment. Early success for either man will prompt a reaction from the opponent, which could turn the bout from a potential snooze fest to an all-out war.
Pulev is in career-best shape ahead of the bout, while the fighting credentials of a boxer with the surname Fury is never in doubt. With each having the tools to unravel their rival, whoever can survive the rounds at a high pace will have the advantage.
If stamina comparisons aren't the sort of thing to get you excited for a boxing fight, then consider this: two massive men are going to fight for everything in a darkly enticing European city, and unlike the majority of major boxing events, you can watch this one for free on terrestrial television.
Follow the Independent Sport on Instagram here, for all of the best images, videos and stories from around the sporting world.
Source: Read Full Article